There's nothing quite like a Cajun Christmas! Whether you're coming to town to see family or taking the kids on a road trip over Christmas Break, Acadiana is a special place to celebrate. Meet Papa Noël, the French Santa Claus, see a spectacle of lights, warm up with a bowl of gumbo, and enjoy nationally renowned music.
Family-Friendly Holiday Events
On Nov. 18, the charming new urbanism community of Sugar Mill Pond hosts a Country Christmas. Ring in the holiday season with free photos with Santa, train rides, fun jumps, live music, arts and crafts, and roasted marshmallows. 1-3 pm, 220 Prescott Blvd., Youngsville, 337-856-2323, SugarMillPond.com
Head to downtown Lafayette the night before Thanksgiving on Nov. 21 for Downtown Alive! The Grammy-nominated Cajun band Pine Leaf Boys will be rocking the street party as the city's official Christmas tree is lit. 5:30-8:30 pm, Parc Sans Souci, 201 E. Vermillion St., 337-291-5566, DowntownLafayette.org
The Zoo of Acadiana comes alive at night with Christmas music and animated light displays during Safari of Lights. Hop aboard the North Pole Express train ride and sip a cup of hot cocoa while you admire the twinkling lights. Nov. 23-24, 30; Dec. 7-30; 5-9 pm; 5601 Highway 90 E, Broussard, 337-837-4325, Zoosiana.com
An Acadiana landmark since 1954, South College Shopping Center hosts a holiday festival every Saturday between Thanksgiving and Christmas. Take a sleigh ride with Santa, mail a letter to the North Pole, and admire the 35-foot Christmas tree. Nov. 24, Dec. 1, 8, 15, 22; 2851 Johnston St., 337-235-2003, SouthCollegeCenterLaf.com
Spend a fun-filled, magical evening during the holidays at Noël Acadien Au Village. Walk through the 19th-century Cajun village that's all dressed up in 500,000 lights! Kids will love the classic carnival rides and fair-like atmosphere while parents can get some shopping done and listen to live music. Nov. 30-Dec. 23, 5:30-9 pm, 200 Greenleaf Drive, 337-981-2364, AcadianVillage.org
On Nov. 30, Lafayette's Oil Center hosts the Festival of Light. Enjoy an open house of local shops and restaurants along with carnival games, visits from Santa, a living Nativity scene, and the lighting of Santa with his reindeer over the rooftops. 5-9 pm, 1120 Coolidge St., 337-232-1267
One of the oldest Christmas activities in Acadiana, the Sonic Drive-In Christmas Parade on Dec. 2 features more than 20 floats, high school marching bands and the official arrival of Santa Claus to Lafayette. 1 pm, From Downtown to the Oil Center, Watch on the campus of the University of Louisiana at 710 E. St. Mary Blvd., 337-988-5301.
Learn about the holiday traditions of yesteryear during the Old-Time Christmas at Vermilionville Dec. 12-23. Meet Papa Noël, learn how to make wax candles, sing along to Christmas carols, watch popcorn stringing and get a taste of apple cider. 10 am–4 pm, 300 Fisher Road, 337-233-4077,
Don't miss Celebrating Christmas, a night of music on Dec. 17 at the Heymann Performing Arts Center. The entire family will enjoy selections from Tchaikovsky's Nutcracker, Handel's Messiah, Irvin Berlin's White Christmas and Leroy Anderson's Sleigh Ride performed by the Grammy-winning Lost Bayou Ramblers, the Acadiana Symphony Youth Orchestra, and Lafayette High School Chorus. 7 pm, 1373 S. College Road, 337-262-0444
Kids don't have to miss their bedtime on Dec. 31 during the New Year's Noon Carnival & Countdown at the Children's Museum of Acadiana. Ring in the New Year at the stroke of noon with fun for the whole family as well as exhibits and games inside the downtown museum. 201 E. Congress St., 337-232-8500, ChildrensMuseumOfAcadiana.com
Acadiana Family Adventures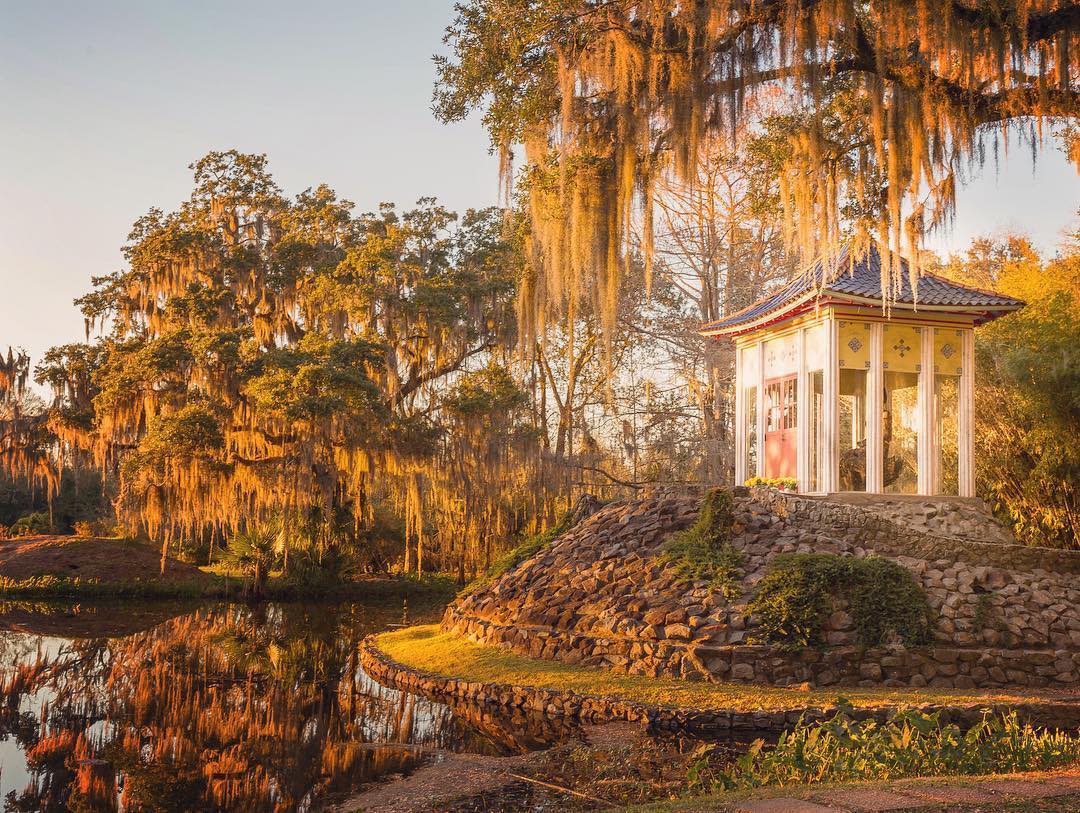 On the former estate of TABASCO founder Edmund McIlhenny, Jungle Gardens is open every single day of the year—even Thanksgiving, Christmas, and New Year's Day. After enjoying a big holiday meal, get some fresh air and exercise as you tour the beautiful grounds, trails, and gardens of Avery Island. Louisiana 329 and Main Road, Avery Island, 337-369-6243, JungleGardens.org
There's no place better to celebrate the Winter Solstice than Lafayette Science Museum's Planetarium. Catch a star-studded show in Louisiana's highest-resolution planetarium, including a preview of the evening's sky. After touring the rest of the museum, shop for stocking stuffers in the brand-new gift shop. 433 Jefferson St., 337-291-5544, LafayetteScienceMuseum.org
The weather is ideal for an overnight campout at Acadiana Park Campground. Hike along the raised boardwalks, see live snakes at the Nature Station, roast s'mores and let the kids loose on the playground. 1201 Alexander St., 337-291-8388, LafayetteLA.gov
South Louisiana's mild winters are perfect for getting out on the water for a Swamp Tour. Head to the Atchafalaya Basin, the largest swamp in the United States, for an exhilarating tour of the local flora and fauna. You'll even meet a couple of alligators who understand French! 1377 Henderson Levee Road, Henderson, 337-228-7880, BasinLanding.com
Christmas Sweets & Treats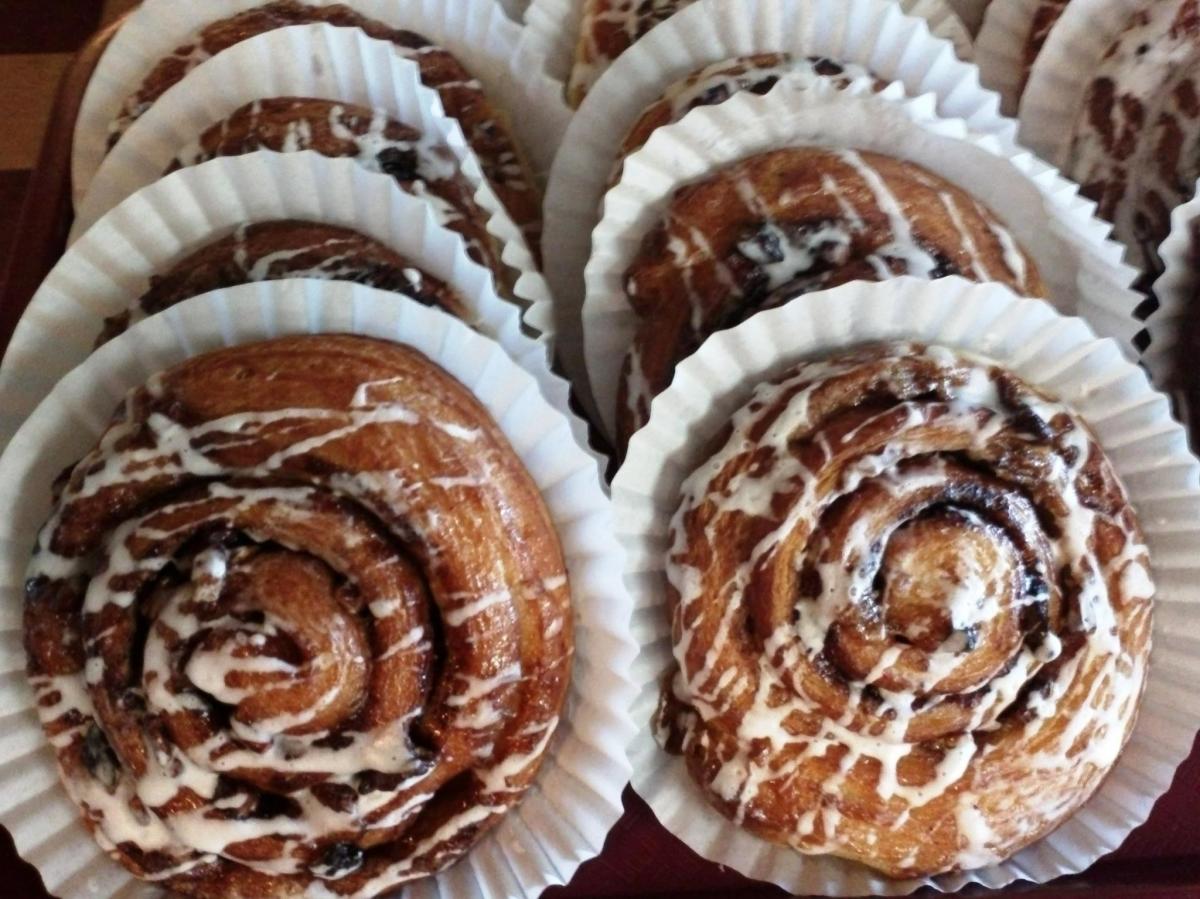 Get the ultimate cookies for Santa at Poupart's, Acadiana's authentic French bakery. Expert pastry chefs prepare a variety of fresh goods daily like bread, cookies, and cakes. Stop by the freezer section to load up on savory Cajun soups for an easy winter meal for the family. 1902 W. Pinhook Road, 337-232-7921, PoupartsBakery.com
There's likely no snow this year in Lafayette, but you can still enjoy a snoball. Drive through Cajun Sno for frozen treats stuffed with ice cream. On cold days, you can opt for a cup of hot chocolate. 4301 Johnston St., 337-981-3342, CajunSno.com
Cajun Gift Ideas in Acadiana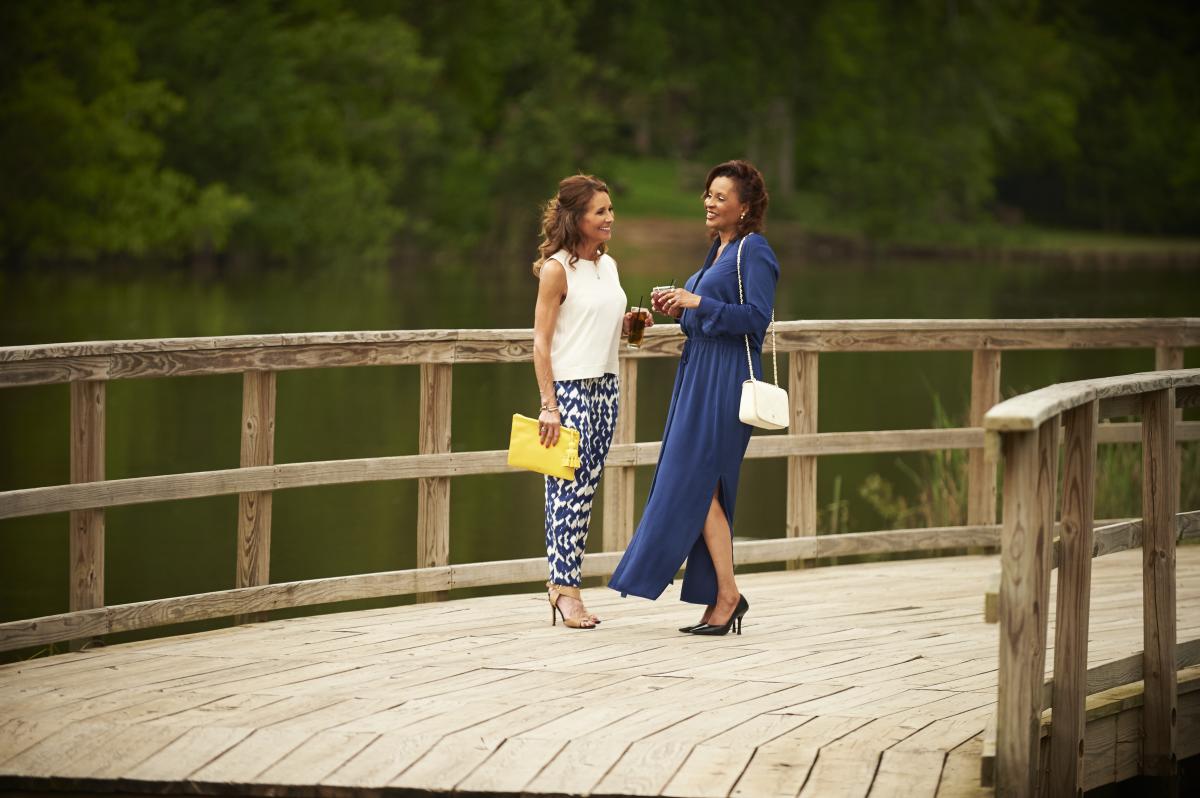 Your children can create their own gifts for loved ones at Clayfish Bisque. They can paint and personalize ornaments, platters, vases, piggy banks, pet bowls and more and have them professionally glazed for a lifelong treasure. 5520 Johnston St., 337-991-0120, ClayfishBisque.com
MainStreet River Ranch is a one-stop shop for the whole family with local boutiques and popular restaurants in one locale. Parish Ink offers Louisiana-inspired designer T-shirts with clever Cajun expressions fun for children and adults. 2020 Rue Promenade, 337-706-8003, MainStLiving.com
Shop for the entire family at Louisiana Hot Stuff, with Louisiana team apparel, cookbooks, kitchenware, and of course—plenty of hot sauce. 4409 Ambassador Caffery Parkway, Suite 200, 337-981-3132, LouisianaHotStuff.com
If you've never seen the Cajun's twist on The Night Before Christmas, it's time you get your hands on a copy! Pay a visit to popular local gift shop Caroline & Company for Cajun Night Before Christmas and start a new holiday tradition at your home. 113 Arnould Blvd., 337-984-3263, CarolineAndCo.com
And as our Cajun Saint Nick says in the book, "Merry Christmas to all 'til I saw you some mo'!"