It's that time of year again, where it goes from too hot, to too cold, too fast, and we are saying to ourselves, wasn't it just summer? Meanwhile, green wreaths and white lights are going up all over town, and it's time to start thinking about gifts for loved ones and holiday parties that you can't show up to empty-handed.      
Forget the big box chain stores and the mall, because let's face it, just getting there is no fun around this time of year. Forget mass online shopping, even though we know it's so easy. This year, keep your gift buying local and support Lafayette's small businesses and the unique things they have to offer. Between our culture's love of all things tasty, social activities and local artists, our city has quite a bit of gift options. Whether you're from Lafayette, traveling through, or thinking of someone elsewhere who has fallen in love with our area, we've rounded up some ideas that are sure to check some of those people off your list.
Social Entertainment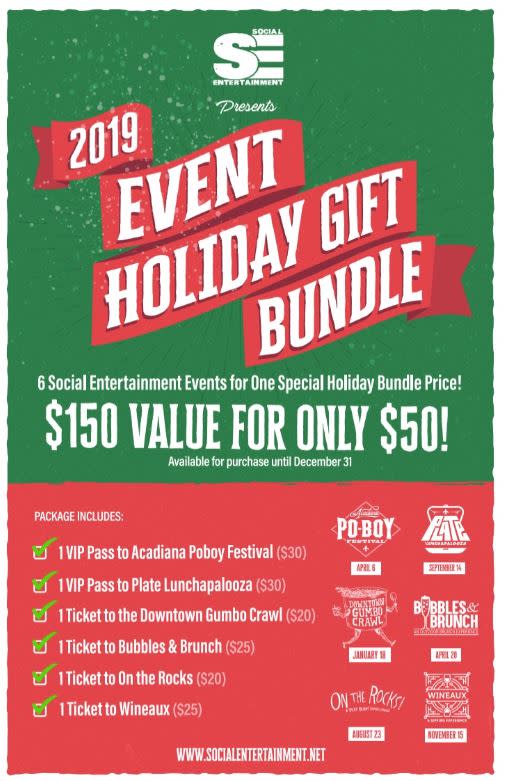 For the friend or family member who likes to get out and have fun around town all year, the Social Entertainment 2019 Event Bundle is perfect for them! For $50 you get $150 in value, so you can spread the love and break it up, or give it all to someone that likes to get out and about to these fun social events. Includes:
1 VIP pass to Acadiana Poboy Festival - April 6
1 VIP pass to Plate Lunchapalooza - September 14
1 Ticket to the Downtown Gumbo Crawl - January 18
1 Ticket to Bubbles & Brunch - April 20
1 Ticket to On the Rocks - August 23
1 Ticket to Wineaux - November 15
Online - SocialEntertainment.net
*Available until December 31, 2018
Cane River Pecan Company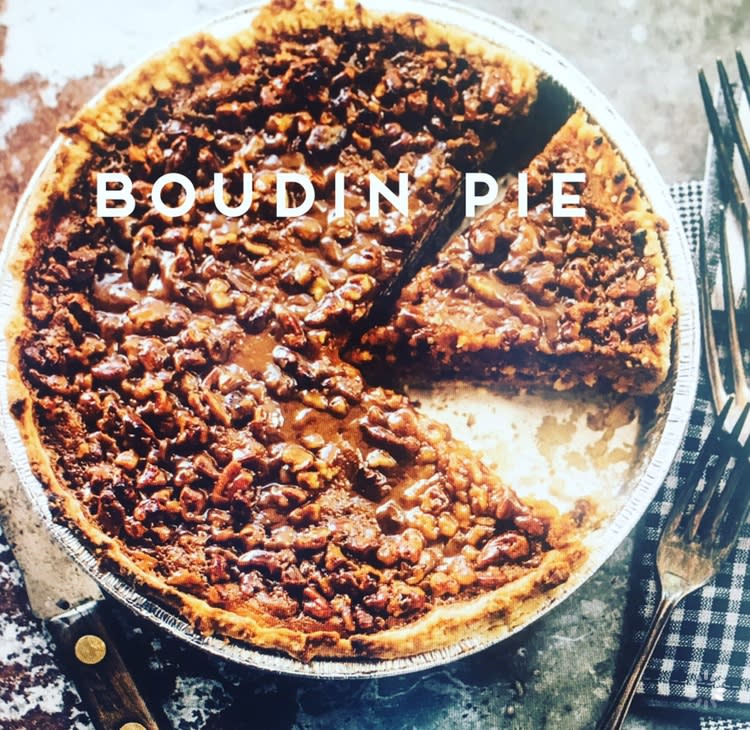 If you haven't tried any of the varieties of pecan products the Cane River Pecan Company offers, you're missing out! Their new Streetcar Sampler pays homage to the birthplace of the Americanized French praline, New Orleans, and it's tricentennial this year. The collector tin has been recreated as detailed as possible, to celebrate the National Historic Green Line of this city that we love. It contains crunchy Praline Pecans, Creamy Pralines and Chewy Pralines for $38. Or take a quick drive out to New Iberia's historic downtown to grab any of the plethoras of pecan goodies, including their new take and baked boudin pie. The 9" deep dish is made in-house, consists of a layer of sweet potato souffle, a pound and a half pork boudin topped with a Cane River Pecan glaze. You would be silly not to bring one of these to your holiday event!
Online - CaneRiverPecan.com
In Store - 254 W. Main Street, New Iberia, LA 70560
Philippe's Wine Cellar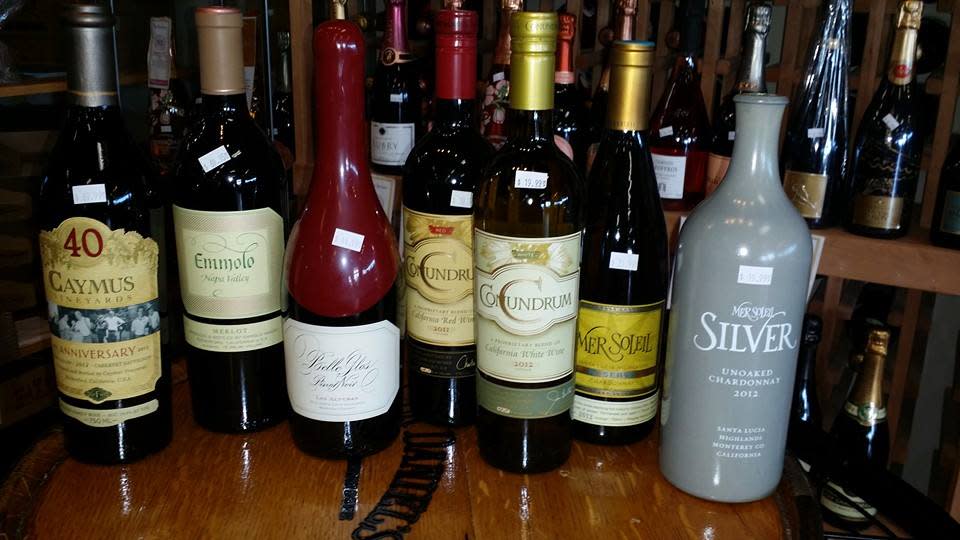 Image courtesy of Facebook.com/PhilippesWineCellar/
Whether you're throwing a party or going to a party this season, a bottle of wine or bubbles is never a bad idea. Might as well grab some cheese and caviar to go with while you're there. Philippe's has two locations in Lafayette, and knowledgeable sommeliers to help with picking the perfect bottle to give or share. You can always visit for a free wine tasting every Friday evening and try for yourself, and get a deal on those wines by the bottle or case.
Online - PhilippesWineCellar.com
In Store - 3809 Ambassador Caffery, Lafayette, LA (Ambassador)  |  914 Coolidge Boulevard Lafayette, LA (Oil Center)
Reve Coffee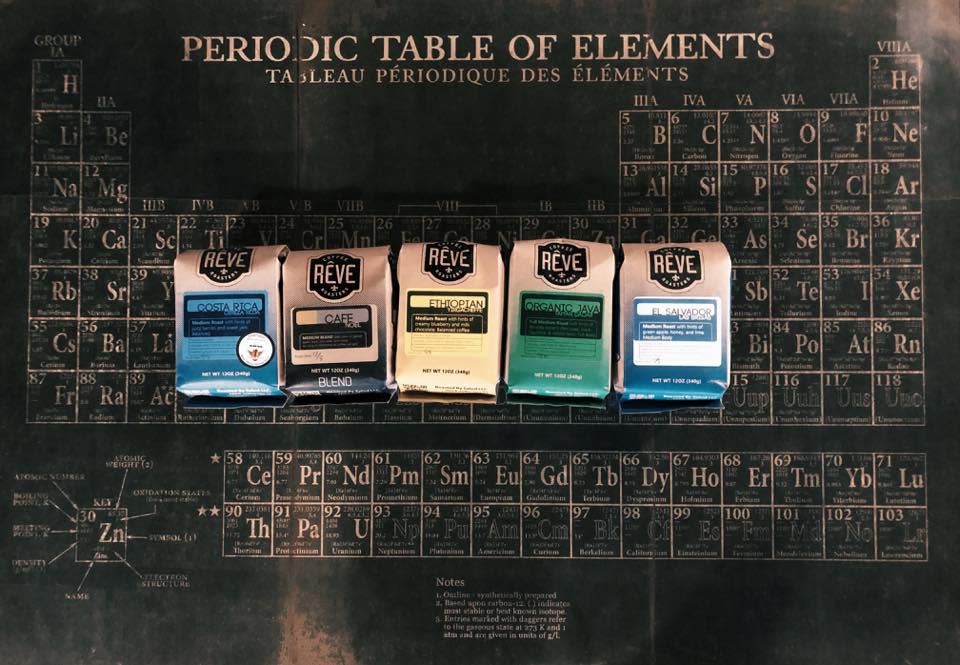 Image courtesy of Facebook.com/ReveCoffeeRoasters/
Not only can you visit the location where they roast their coffee beans in-house, but you can also pop into any of their other coffee shops or retailers around the state where you're sure to get hooked. Good thing for the new Reve Coffee Subscription service to make sure you're never without. Sign-up easily online, adjust the frequency and send anywhere, to anyone. They also offer a variety of roasts, mugs and other coffee-related essentials in the cafe that make great gifts. 
Online - ReveCoffeeRoasters.com
In Store - 200 Jefferson St, Lafayette, LA (Downtown)  |  1042 Camellia Blvd #6, Lafayette, LA 70508 (River Ranch)  |  4624 Government Street, Baton Rouge, LA 70806 (White Star Market)
Lagniappe Records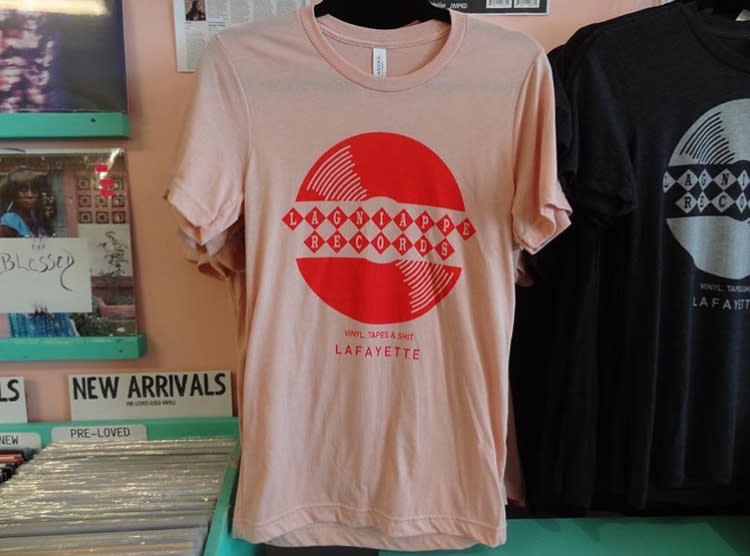 To hold over that music lover between live shows and festivals around town, Lagniappe Records stocks all the local favorite band's albums, plus new and used records, CDs, tapes and more from around the world. This holiday season they are moving locations just a couple of doors over, and will be reopening for their big Black Friday event after Thanksgiving! Be sure to also check them out for small business Saturday, giveaways in December, or any musical accessory needs.
Online - LagniappeRecords.com
In Store - 311 Jefferson St, Lafayette, LA (Downtown)
kiki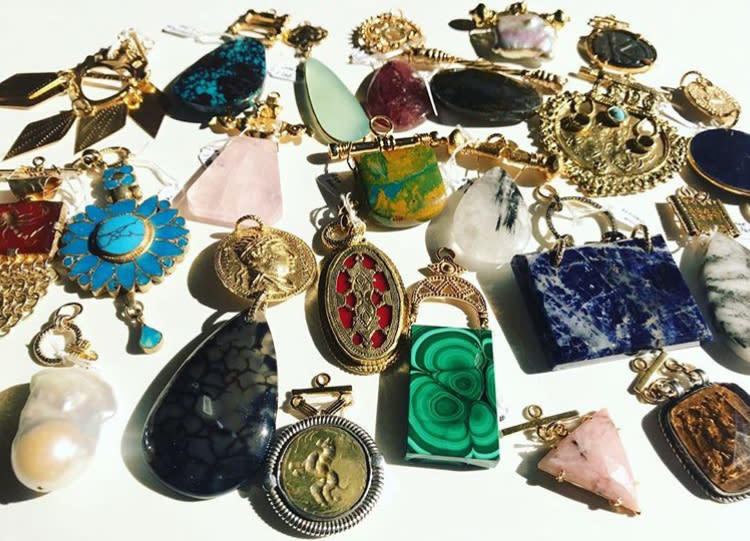 It is the perfect time of year to treat someone, or yourself, to a little something special from kiki. They carry goods from many Lafayette native jewelers and artists, for that man or woman who was extra good this year. You can find Cocodri, all genuine alligator hand-crafted flasks, clutches, and wallets from South Louisiana. Mallory Page Candles in four different scents are always a great idea for that someone you don't quite know what to get. Shannon Johnson gold and silver jewelry is timeless, classic, and made right here in Cajun Country. And if you missed the annual Sennod holiday trunk show this month, you can still find gorgeous vintage and one-of-a-kind treasures in the shops starting at a $100 price point. Don't miss their big Black Friday sale, and remember you can always go by and make a "wish list" during the holidays. They'll even mail your wish list for you if you need to give someone a hint!
Online - ShopKikiOnline.com
In Store - 1910 Kaliste Saloom Road #600, Lafayette, LA (River Ranch)  |  1660 Lobdell Avenue, Baton Rouge, LA (Baton Rouge)
Genterie Supply Co.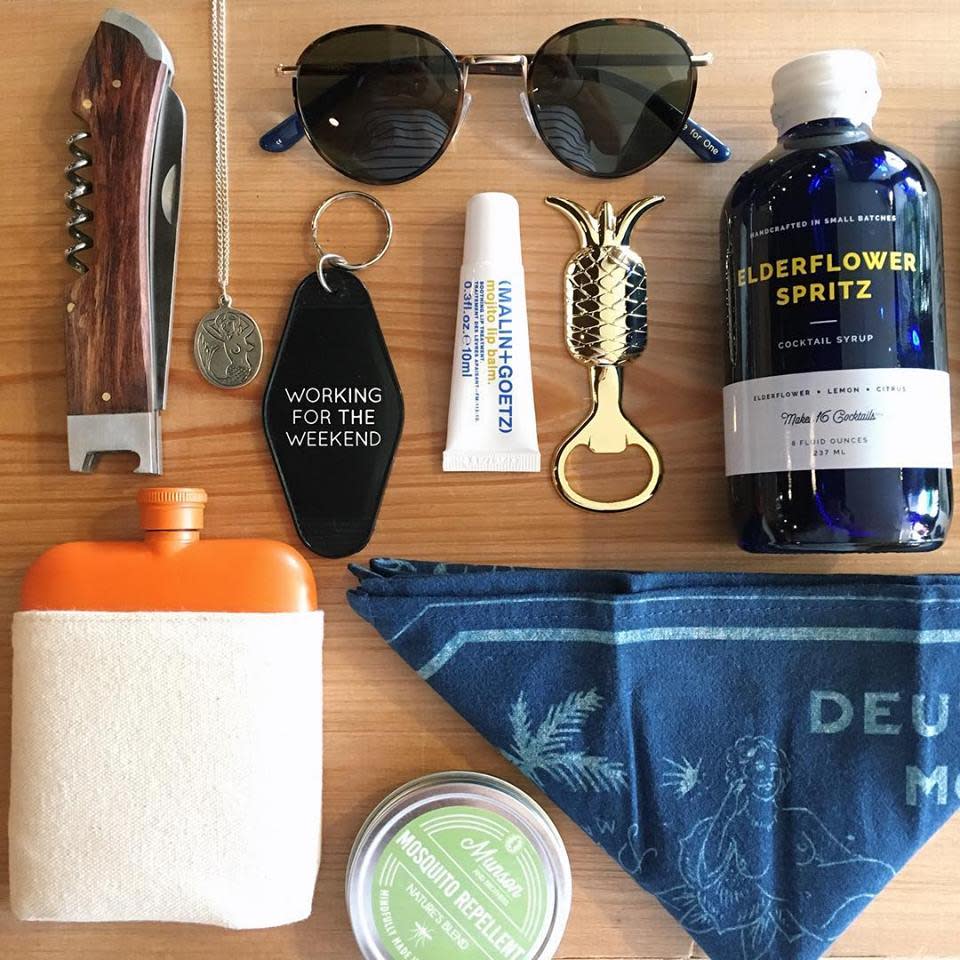 Image courtesy of Facebook.com/Genterie/
No matter who you are shopping for, you are sure to find something at Genterie. This local men's and women's boutique stocks a wide range of apparel, home goods, apothecary and grooming products, bar accessories, jewelry and more. We know Dad and sister-in-law may be hard to shop for, but with all the unique, and some Louisiana local goods, it is a go-to gift spot. Small Business Saturday is always a good time to stop in and support this local shop, as they offer 20% off any one regular priced item.
Online - Genterie.com
In Store - 408 Jefferson St., Lafayette, LA (Downtown)
Mattea's Hand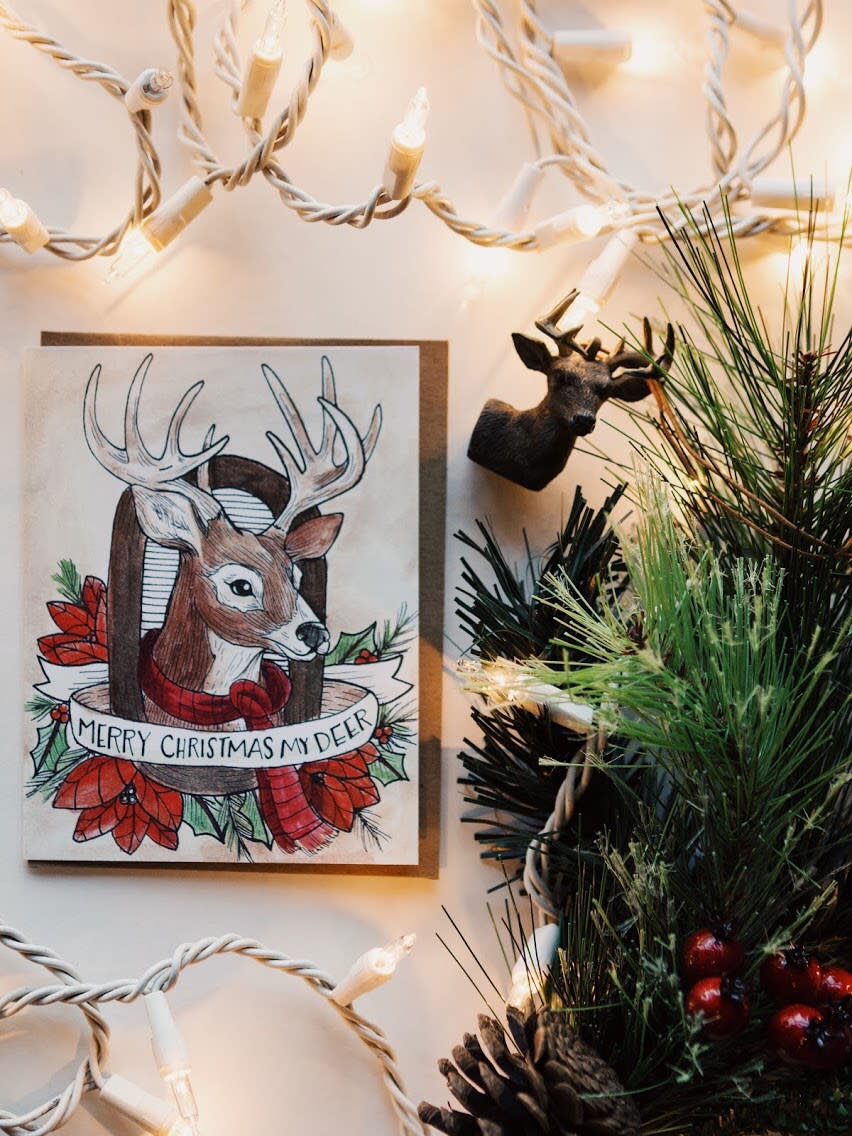 If you need to grab a card or send someone a note this year, look no further than Mattea's Hand Quality Printed Goods, and her sweet little shop downtown. Her card and postcard designs are so witty and beautifully created there's sure to be something that fits what you are looking for. She also makes great patches, pins, stickers, and prints that all make great gifts and stocking stuffers too. Plus pick up a sheet of Cavallini printed wrapping paper to make your gifts look extra special. You can score 15% off in-store products on Black Friday and small business Saturday. There's also 15% off online orders on Cyber Monday.
Online - MatteasHand.com
In Store - 100 E Vermilion St #104, Lafayette, LA (Downtown)
Other Hometown Favorites: Hub City Cycles, Pack & Paddle, Maven Menswear and Womenswear, Parish Ink, Sans Souci Fine Crafts Gallery, Hilliard Museum Store
Need some other ideas? Check out our Holiday Gift Guide from 2017.