Everyone knows of the normal happy hour specials-2 for 1 cocktails, half off draft beer-but here in Lafayette we offer more than just the norm. You can find a happy hour special every day of the week from freshly caught oysters to some unique pizza creations. Check out the list below for some great deals.
Monday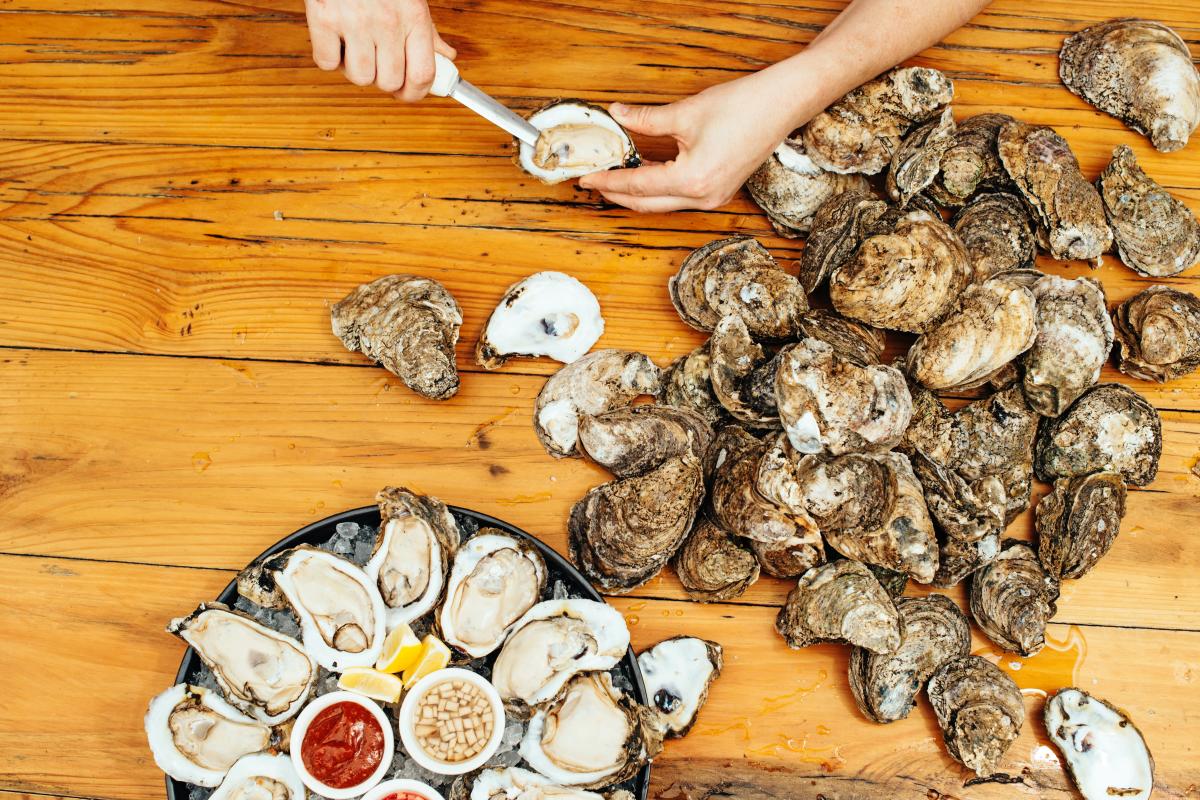 Image courtesy of Denny Culbert
Don's Seafood
4309 Johnston St, Lafayette, LA 70503
(337) 981-1141
Serving authentic Cajun cuisine since 1934, Don's offers a wide selection of Cajun dishes. Their traditional Landry family recipes are a catch, but on Mondays enjoy half off Don's Original Jacked Up or Charbroiled Oysters or Ribeye with Shrimp Sauté, 5-9 p.m. Dine-in only. As a bonus they also have 2 for 1 drink specials all day, every day for you to wash down those dinner specials. What better way to start your week!? Click here to visit their website.
Tuesday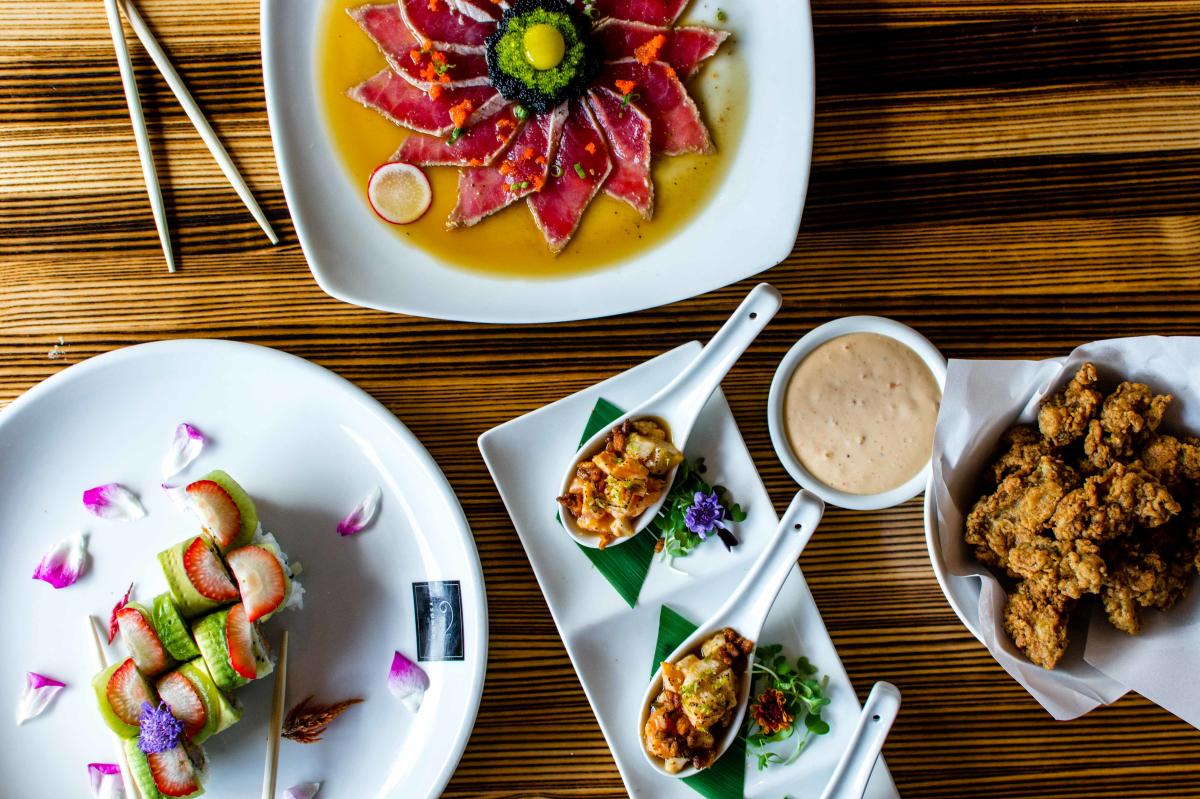 Tsunami
412 Jefferson St, Lafayette, LA 70501
(337) 234-3474
Roll right into Tuesday with Tsunami, which has been a mainstay in Lafayette's Downtown since it opened it's doors in 2000. But did you know on Tuesday's they offer an amazing happy hour you'd be crazy to pass up? From 3 p.m. until closing time you can enjoy $5 House Martinis, Cosmos, Apple-tinis & Lemon Drops, $4 House Wines & Draft Beer, and $3 Big Brew Select Domestic Bottles, Well Liquors & Hot Sakes. On the sushi happy hour side of things you can get 25% off all rolls $9 and under! You think they would stop there, but from 3-6 p.m. you can enjoy $ .99 Select Nigiri as well as 1/2 off Luscious Lemonfish, Smoked Salt Escolar, Yuzu Albacore & Truffle Salmon. Click here to visit their site.
Wednesday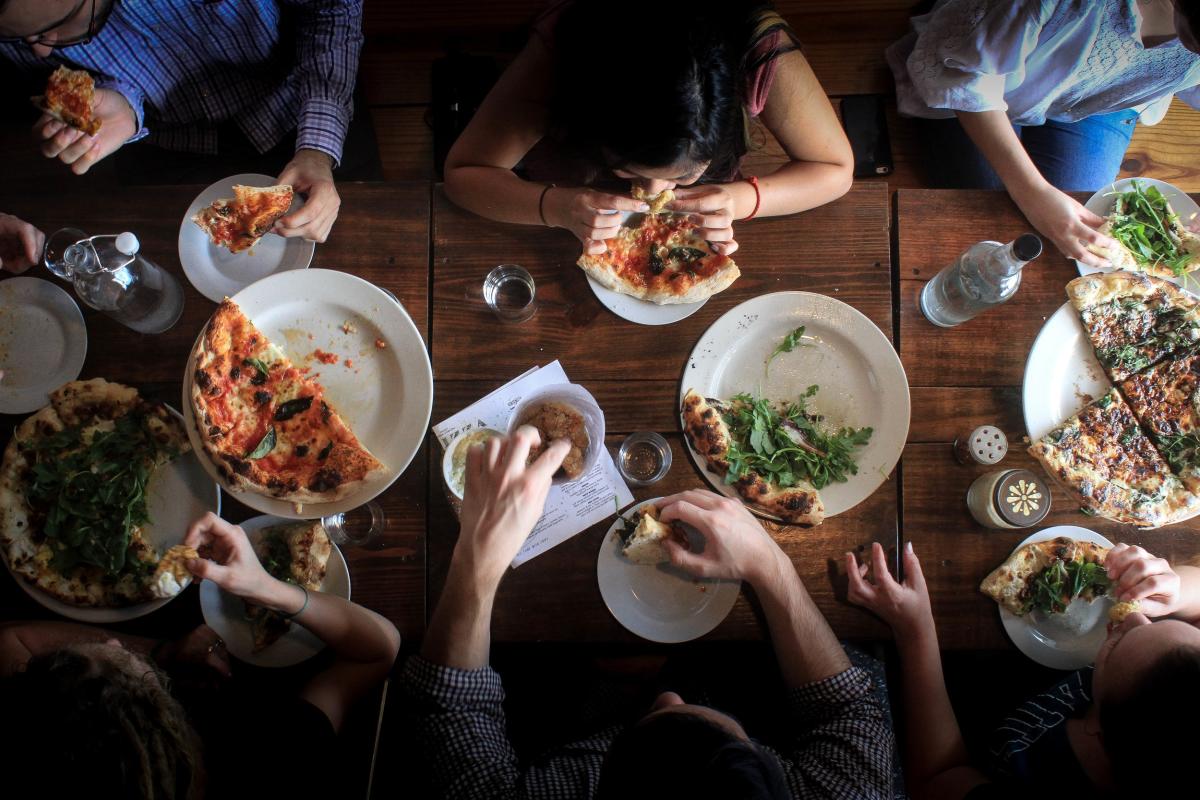 Image courtesy of Bread & Circus Provisions
There's no better way to get over the hump of the week than with pizza. Over the years Bread & Circus has evolved from a pop-up farmer's market concept to a brick a mortar business that sells provisions and some really good food using local ingredients. While people may buzz about their weekend brunch or late night specials, the Wednesday half off pizza happy hour is one not to be missed. From 4 – 6 pm. you can pick up or Waitr your pizza order for half off all pies or dine in for half-off pizza until 10 p.m. Click here to visit their website.
Thursday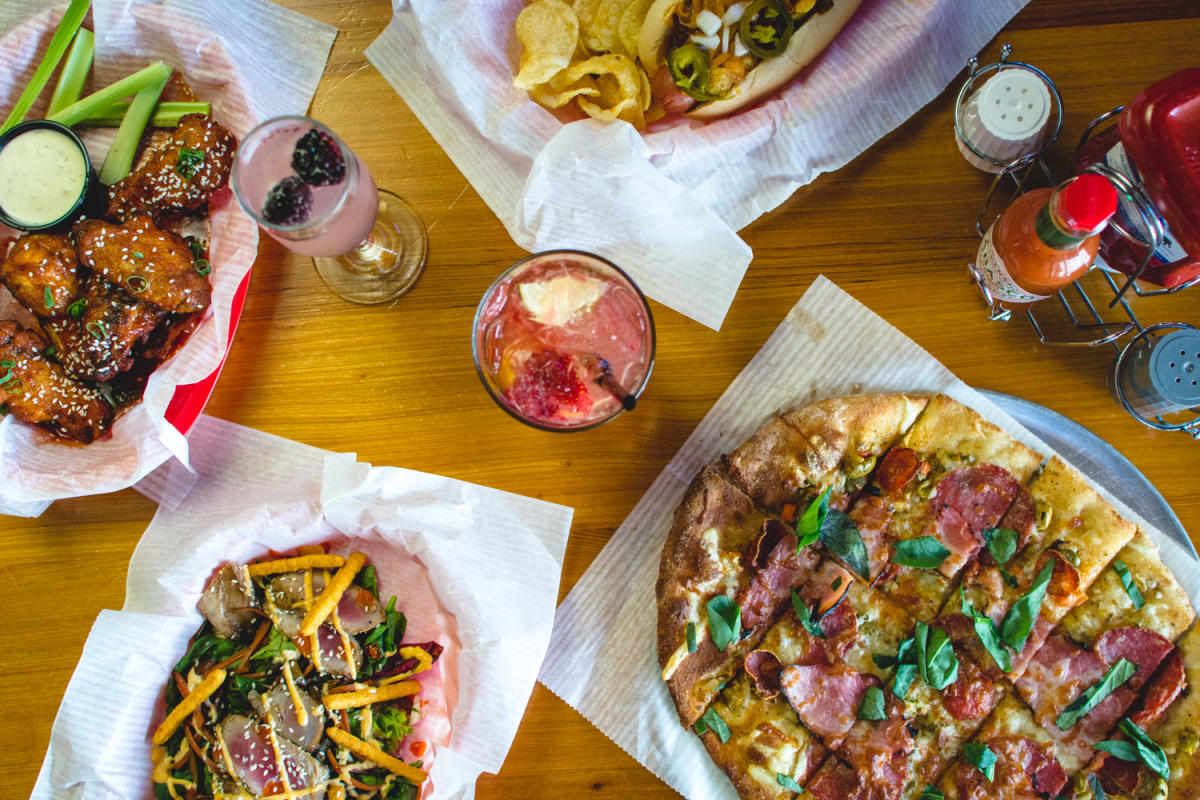 The Tap Room
201 Settlers Trace Blvd #4001
Lafayette, LA 70508
Thursdays were made for the Tap Room, located in River Ranch. It is the perfect spot for an after work drink with friends that's easy on your wallet. They have a general happy hour of $1 off draft beer, $2 off specialty cocktails, and $2 off wines by the glass Monday-Thursday 3-6 p.m. and 12-2 a.m. as well as Friday 12-6 p.m. But on Thursday they offer an additional happy hour special, $3.50 all Jack and Crown drinks accompanied by live music from 8-11 p.m. While you're there be sure to check out the delicious menu offerings to cap off a night of drinks. Click here to visit their website.
Friday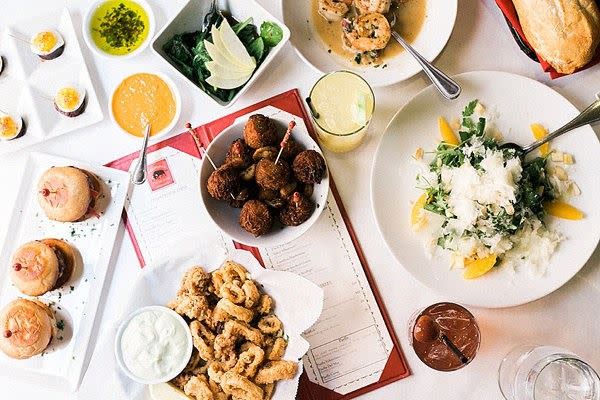 Image courtesy of Pamplona Tapas Bar
Pamplona Tapas Bar
631 Jefferson St, Lafayette, LA 70501
(337) 232-0070
Located in the heart of Downtown Lafayette, Pamplona Tapas Bar has a bistro-style ambiance that features tapas or small plates consisting of farm-fresh seasonal products as well as fresh meats and seafood. There's no better day of the week to get a taste of Pamplona than on Friday with 25% off traditional tapas selections from 2-7 p.m. They also offer drink specials as well including $3 house wine, $3 sangria, $4 well cocktails and $1 off their beer selection. Click here to visit their website.
Saturday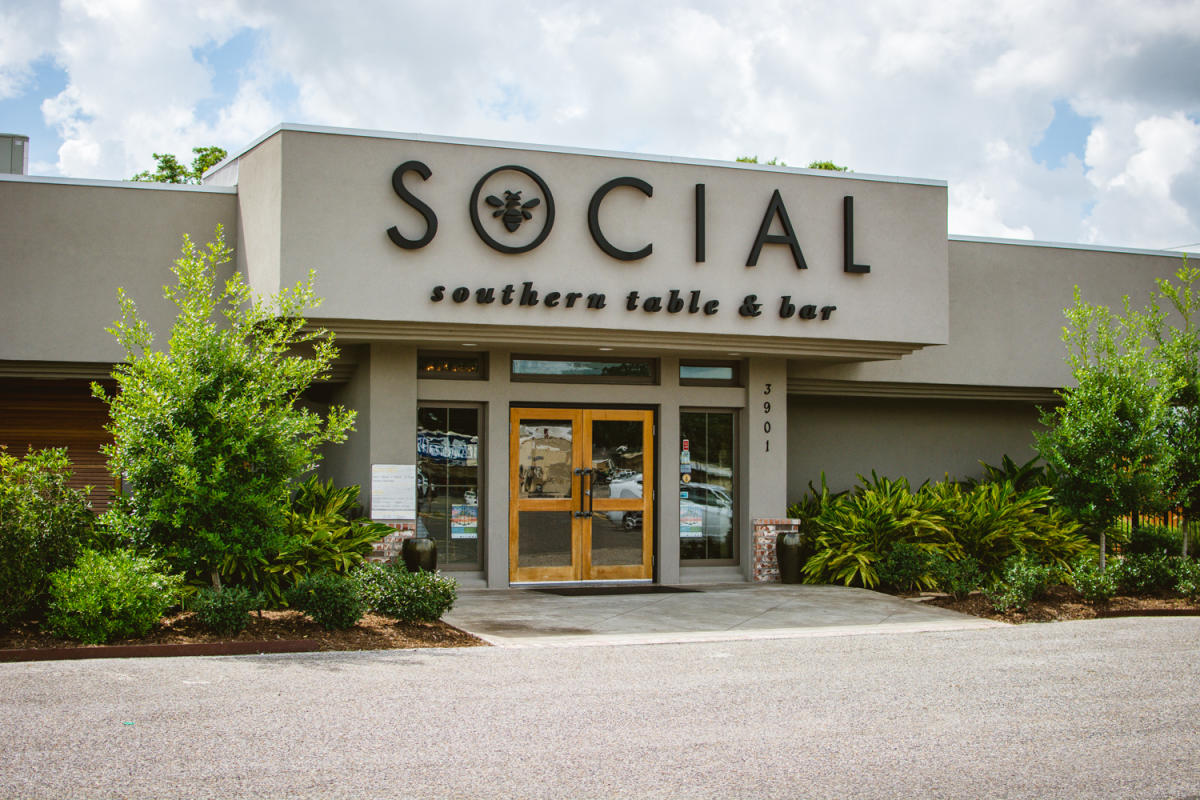 Image courtesy of Denny Culbert
When it comes to farm to table, Social Southern has it all figured out. Their ever changing menu reflects what's currently available produce and protein wise, making a delicious place to eat whether it is lunch, dinner or Sunday brunch. Perhaps their best kept secret is their Saturday Suds special where all their beer is half off. And we're not talking the normal beer you'll find anywhere else. Their beer selection contains local beers as well as the obscure sure to delight your taste buds. Click here to visit their website.
Sunday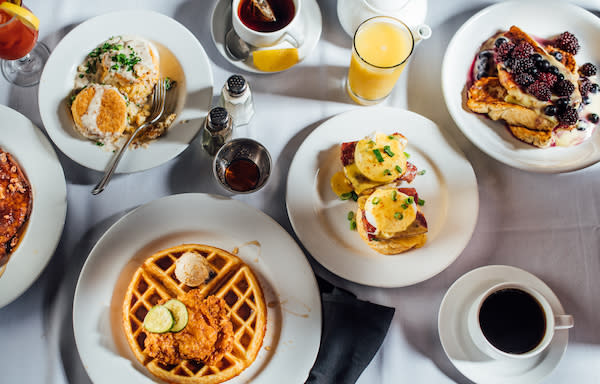 Image courtesy of Blue Dog Cafe
Blue Dog Cafe
1211 W Pinhook Rd, Lafayette, LA 70503
(337) 237-0005
Blue Dog Café serves an amazing a la carte brunch from 10:00 a.m. to 2:00 p.m. including live music, $12 bottomless mimosas and an a la carte menu that ranges from Sweet Potato Pancakes, Cheddar Gruyere Biscuit to Bacon Pecan Sticky Buns. Reservations are available, but call early in the week for the time you want before it's all booked up! Click here to visit their website.