BJ's Pizza, a Lafayette institution, opened in 1981. The name is based on card games, blackjack specifically. There are several items on the menu that have poker-inspired names, the Full House Pizza, Royal Flush, two of a kind, and the gambler poboy.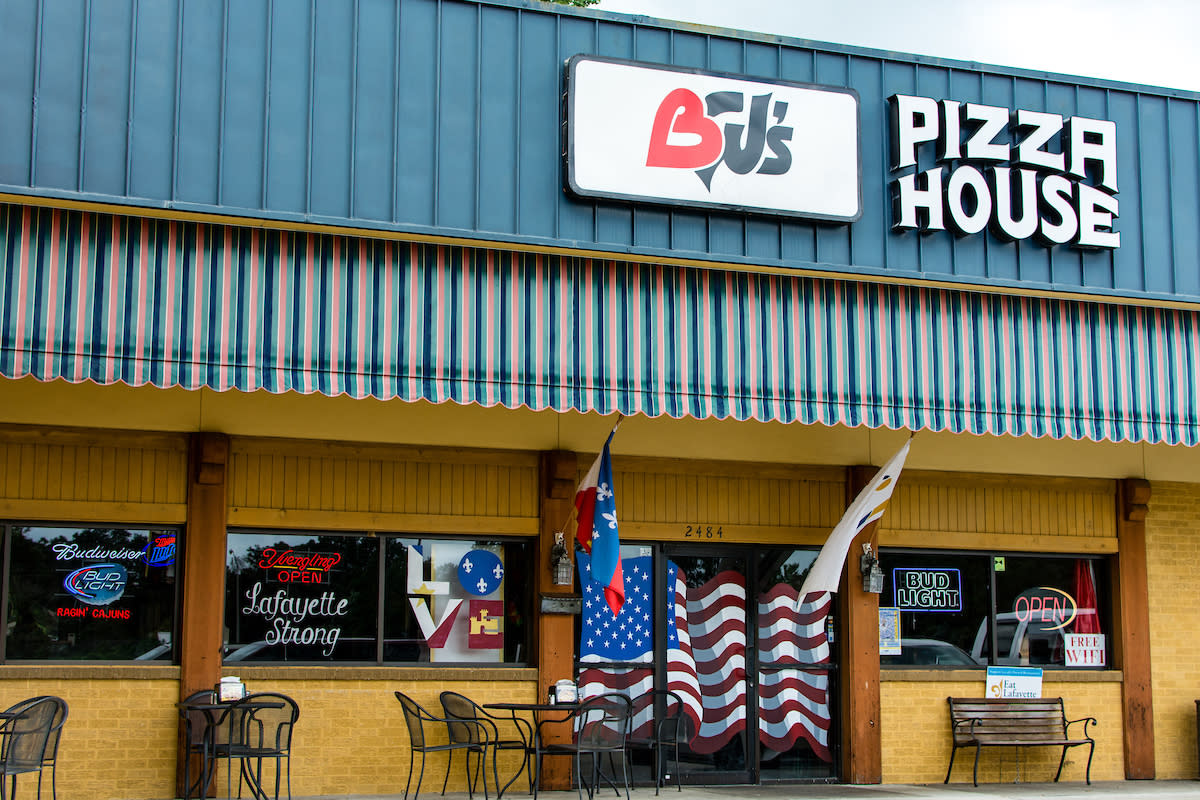 It started as a franchise, and the owners bought the rights in 1991 keeping the recipe for the pizza dough which is now, as it was then, made in house daily. The vibe in the dining room is comfortably easygoing for friends and family, and there's a selection of arcade games for the kid in all of us.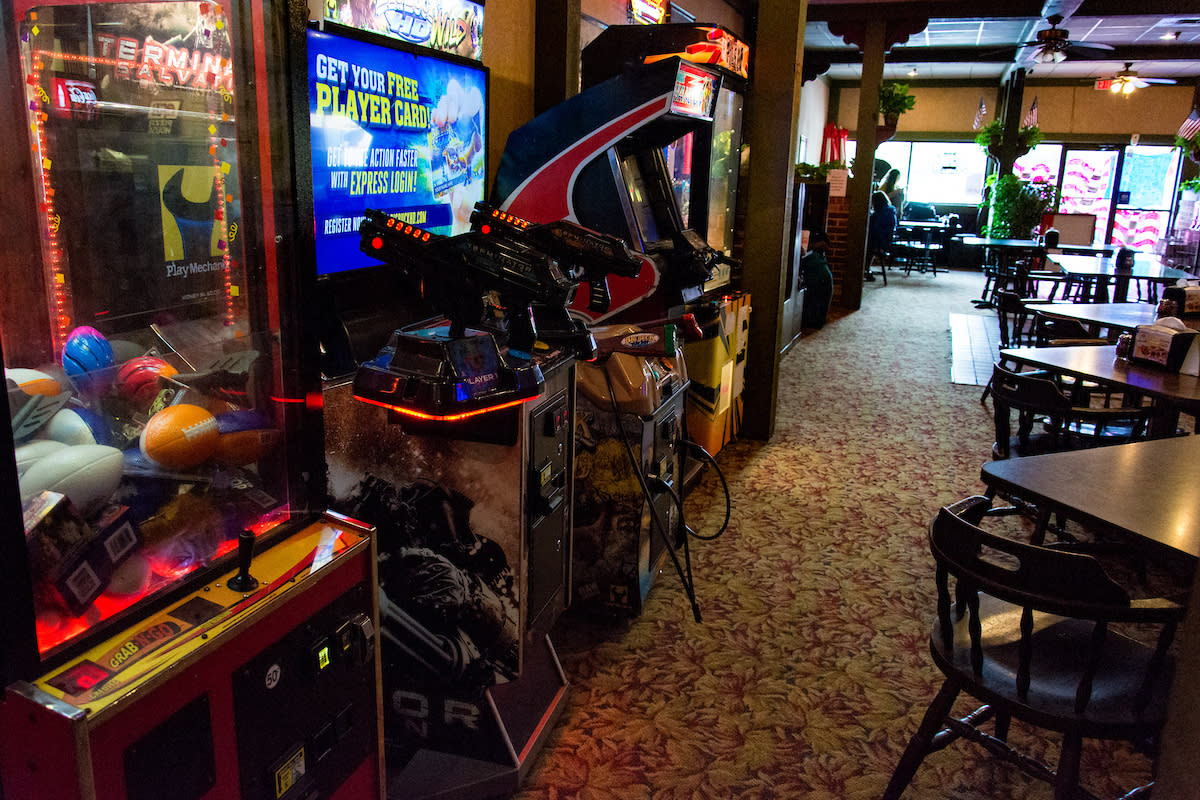 While BJ's is known for its pizza, there are also poboys, sandwiches, and shared appetizer offerings on the menu. All items are ready quickly, and the flavors are rich and satisfying. The vibe in the dining room is comfortably casual, an excellent choice for families looking for local dining after baseball games or soccer practice.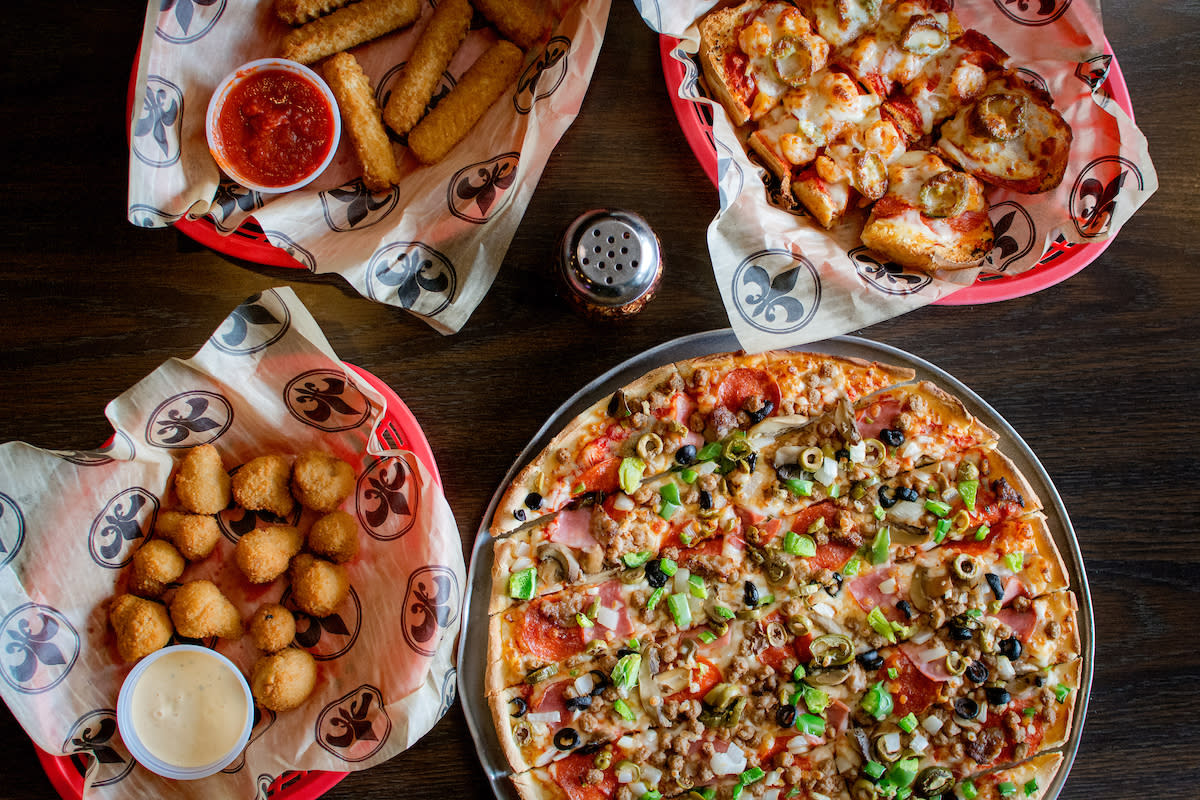 A scan of the menu reveals a Muffaletta comprised of hot ham, salami, and provolone cheese dressed with mustard, Italian olive mix, and garlic butter on a sesame seed bun. Another eye-catcher is the New Orleans burger, which starts with their well-seasoned beef and additional spices for that Big Easy flair. It's then shaped to fit a poboy loaf and comes dressed with mayonnaise, shredded lettuce, and tomato. With house-made onion rings or fried pickles as a side, the living is indeed easy.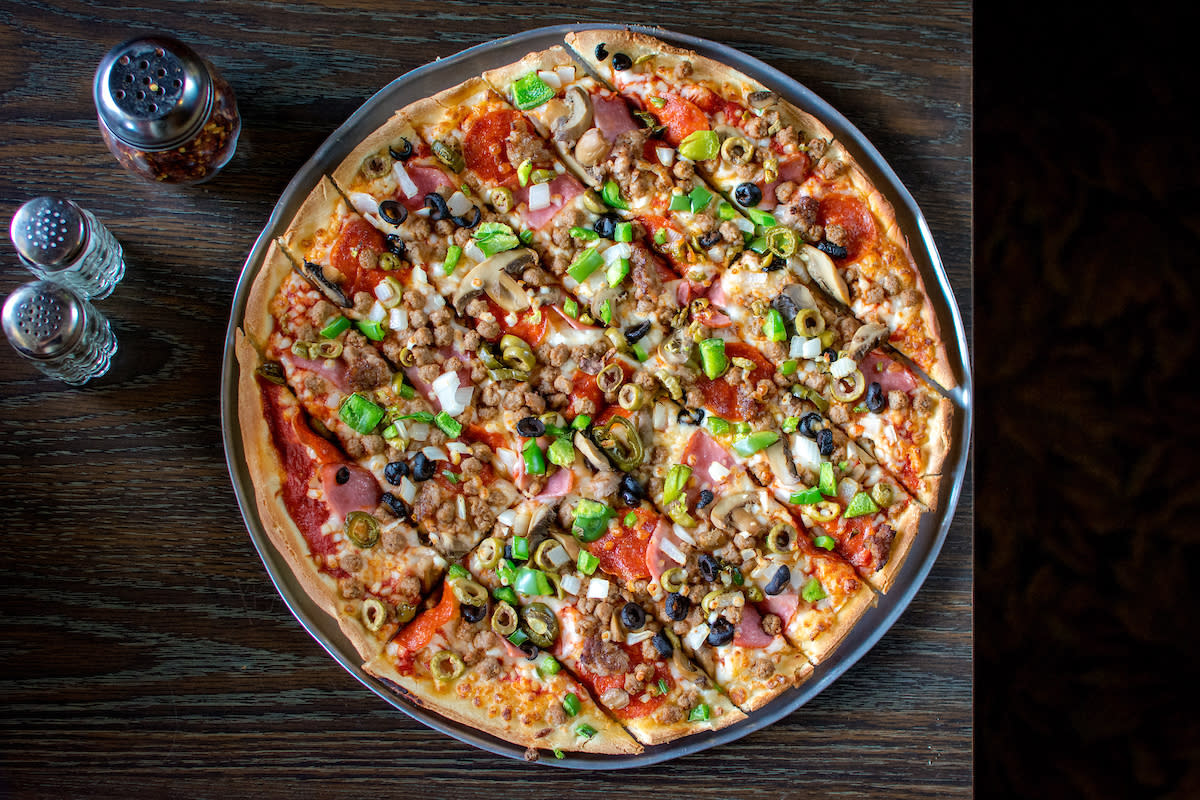 The most popular items are, as you can imagine, their various pizzas. The Full House, Mexican Pizza, and Chicken Ranch are the most ordered specialty pies. Guests can also build custom dishes, and one such customer dish was added to the menu due to its popularity - the delicious Peggy's Delight, comprised of tomato sauce, pepperoni, shrimp, and jalapeno peppers topped with provolone cheese.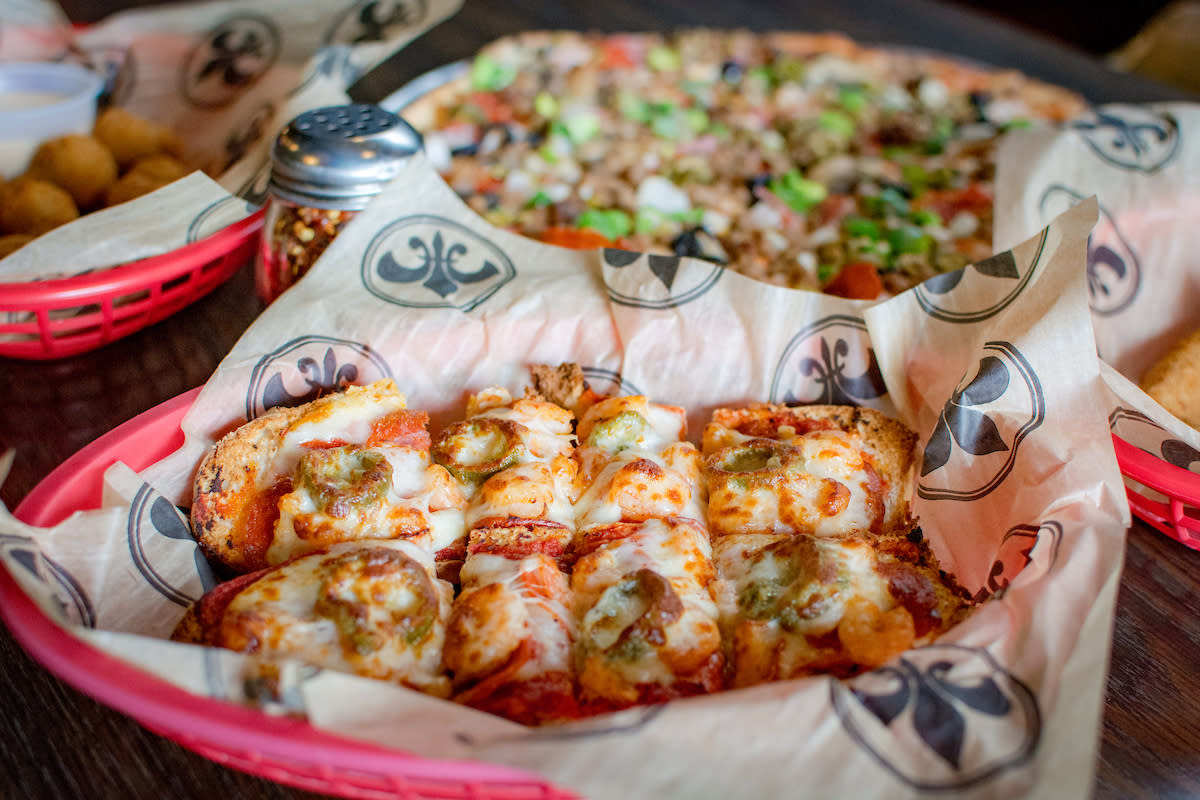 BJ's has a few specials to note, the famous Monday deal of 25% off 12" and 14" pizzas all day on Monday is one that brings me solidly back to childhood and pizza Mondays. There are also daily lunch specials available Monday through Friday for dine in or take out, which can be found on their website as well as their Facebook page. 

Asked for a staff favorite, the Chicken Ranch pizza was immediately mentioned – just reading about this pie has me feeling some type of way – ranch sauce, grilled chicken breast, purple onions, bell peppers, jalapeno, mozzarella, and cheddar cheeses. The staff is friendly without being overbearing, allowing you to focus on the matter at hand, good times, and pizza.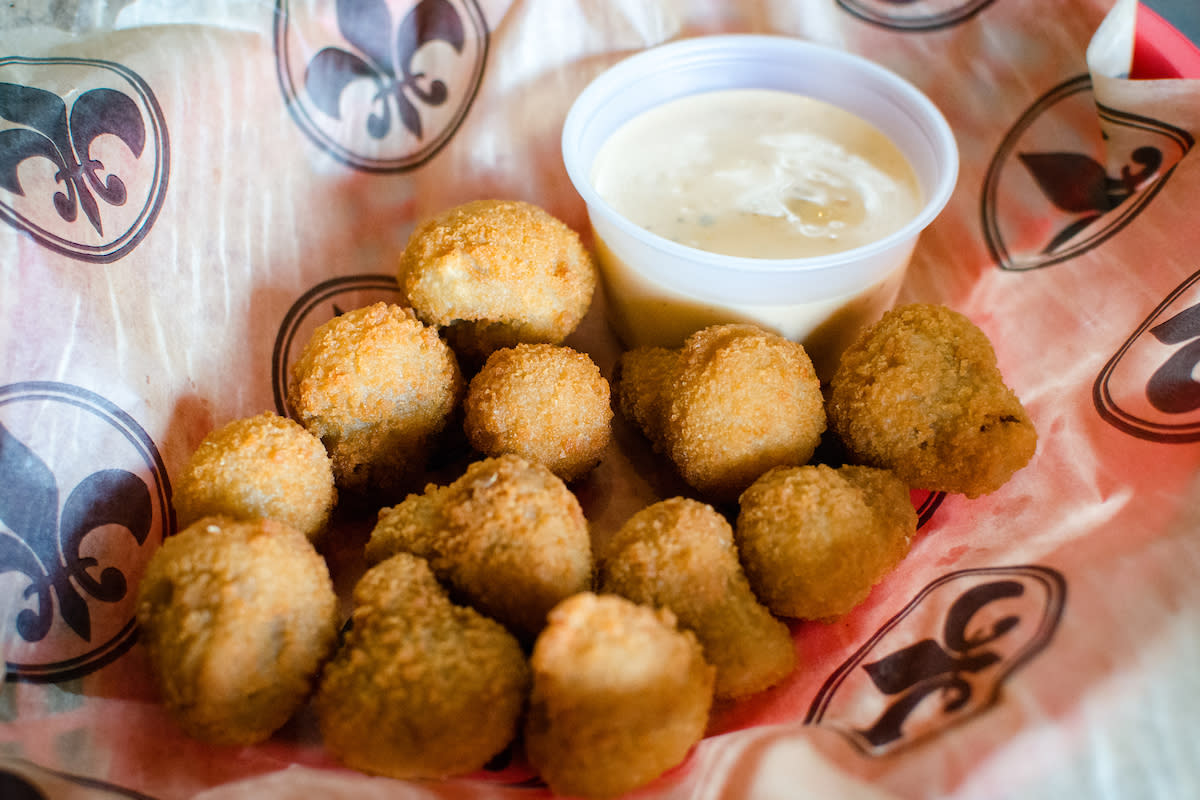 Everyone knows that an excellent pizza sauce is the key for a well-built pizza, and BJ's has a good one. It starts with tomato sauce and has tomato paste, olive oil, and is finished with a seasoning packet that is custom made by Cajun Wholesale Spices. What's in that spice blend? They'll never tell. Get yourself down to BJ's to taste the unique flavor for yourself!