Acadianians are known for doing things their way. When it comes to preparing food, it's unlikely you'll find a local who's concerned with how someone else does it. This is the premise behind Broaddus Burgers, the Lafayette restaurant located at 610 E Kaliste Saloom Rd.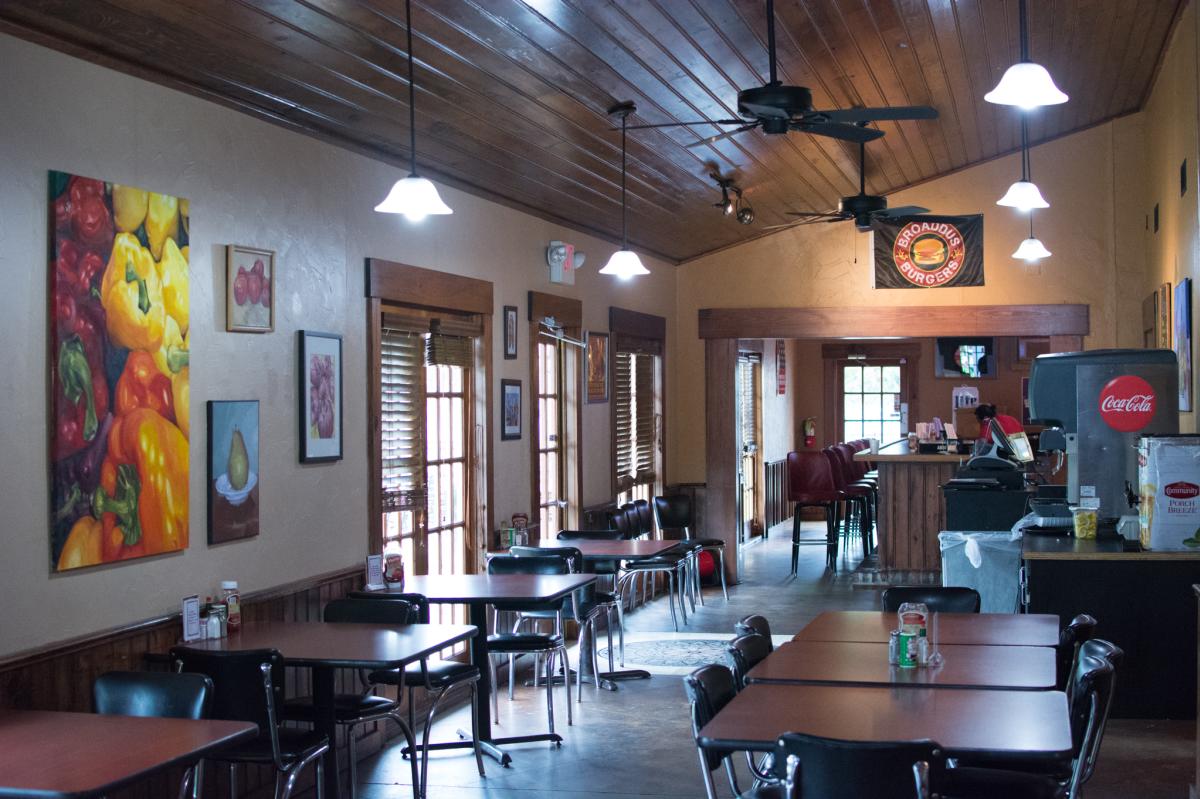 The owner, Shawn Broaddus, says when he decided to settle on a burger-centric restaurant, he knew he would be offering lots of options.  To be sure, there are many preset burgers to choose from, but the focus is on letting the customer decide. "We are a build your own burger restaurant," he says, "that gives you all the tools to create your dream burger."
Some of those tools are your standard burger components: bun, patty, cheese, sauce, and toppings, but the design of the final construction is entirely up to the customer. Shawn purposefully puts the creativity in the hands of his guests, and describes the proper guest experience as, "You told us what you like, and we didn't burn it." He also takes license with the term 'burger' itself, offering lots of options for all tastes.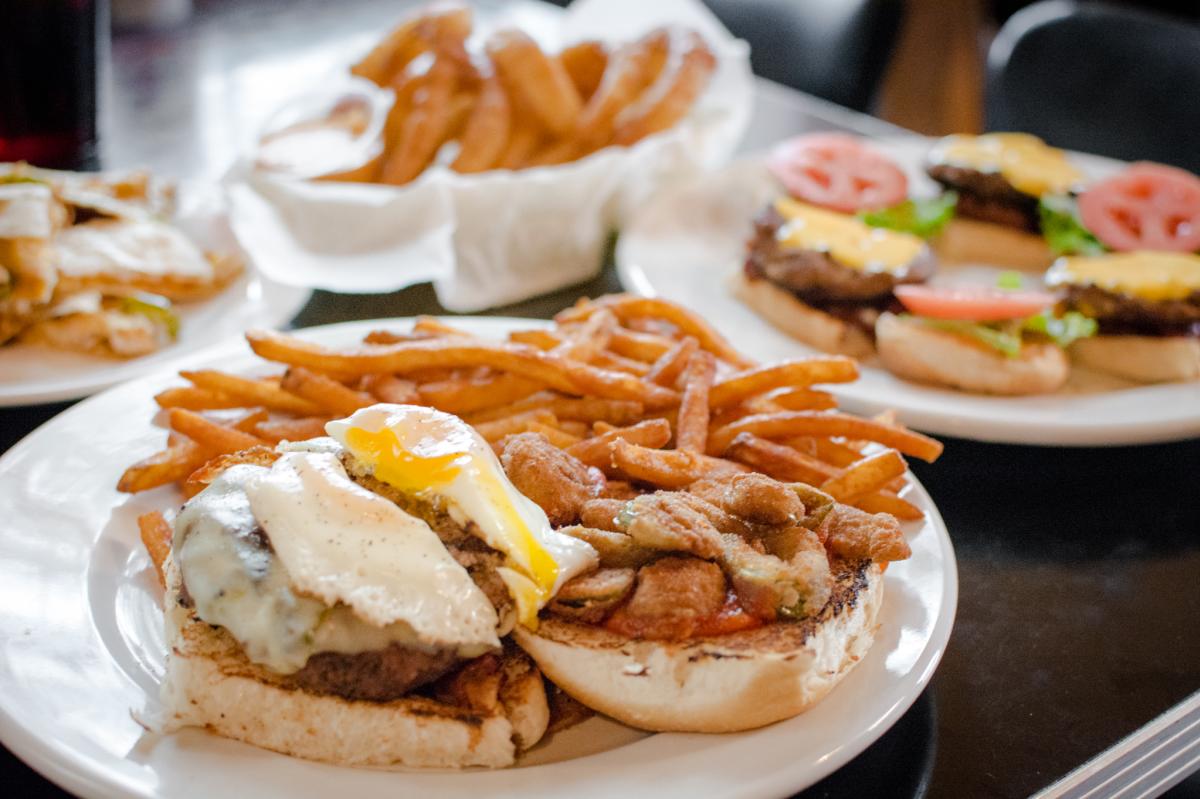 From the ground up, the options for your Broaddus Burger are as follows:
Bun - White or Wheat, Cheddar Jalapeño, Sweet Bun, Ciabatta, or even a Fried Eggplant Bun
Burger - Broaddus Burger (6.4 oz), Spicy Broaddus, Chicken Burger (a 5 oz fried or grilled chicken breast), Turkey Burger (6.4 oz ground turkey patty), Portobello Mushroom Cap, Ahi Tuna Steak (6 oz), Stuffed Burger (Broaddus stuffed with pepper jack cheese), and the Black Bean Burger (a vegetarian option).
Toppings - Nearly endless choices including four cheese options, bacon, chili, fried egg, pepper jelly, fried pickles, avocado, mac and cheese, grilled pineapple, and various sauces to name a few.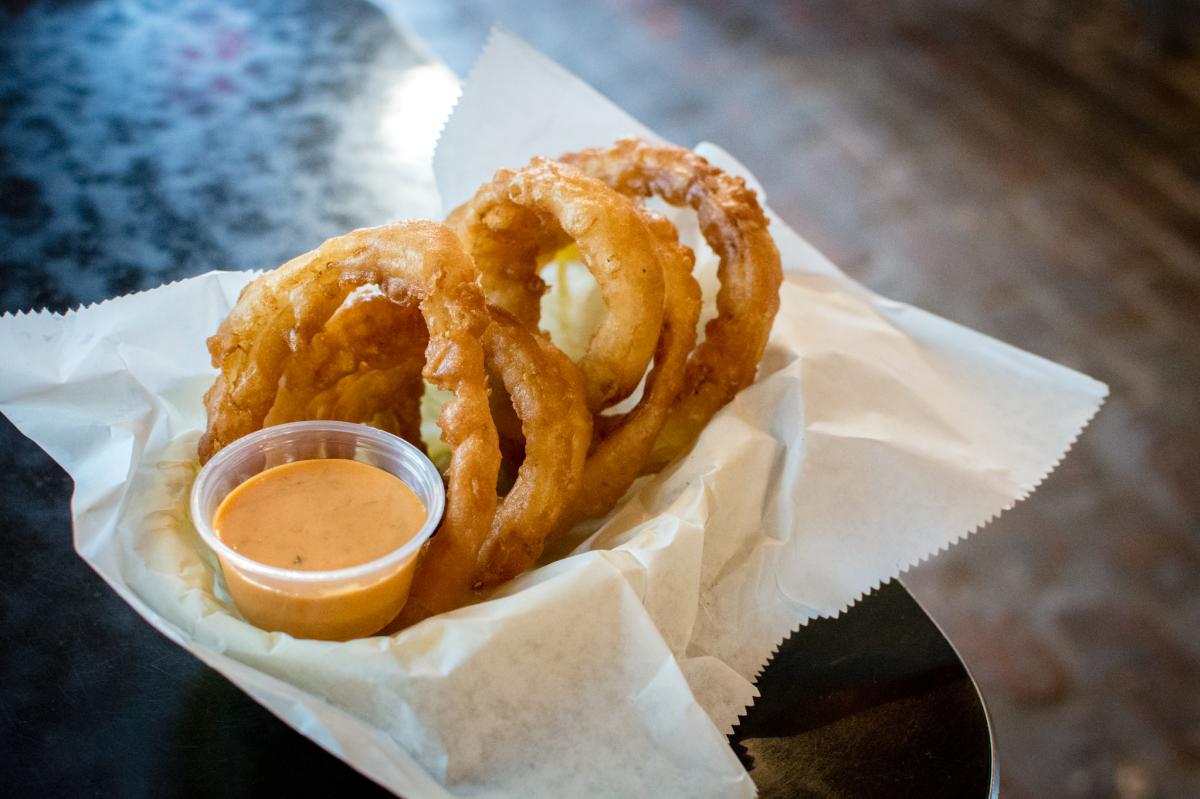 Broaddus Burgers also offers hot dogs (with options, of course), and there are plenty of sides to complete your meal as well. Fries, baked potatoes, grilled veggies, and cheese sticks are available. They are also known for some of their non-burger menu items including Chicken Parmesan, Chicken Tenders, Chicken Quesadillas, and a Spinach and Feta Grilled Cheese.
Shawn cooks his burgers on a flame grill as opposed to a flat top griddle, and he seasons them as they are mixed, not when cooking them. He likes the flavors yielded by these choices and says, "The food is seasoned and cooked the way people from Acadiana like it."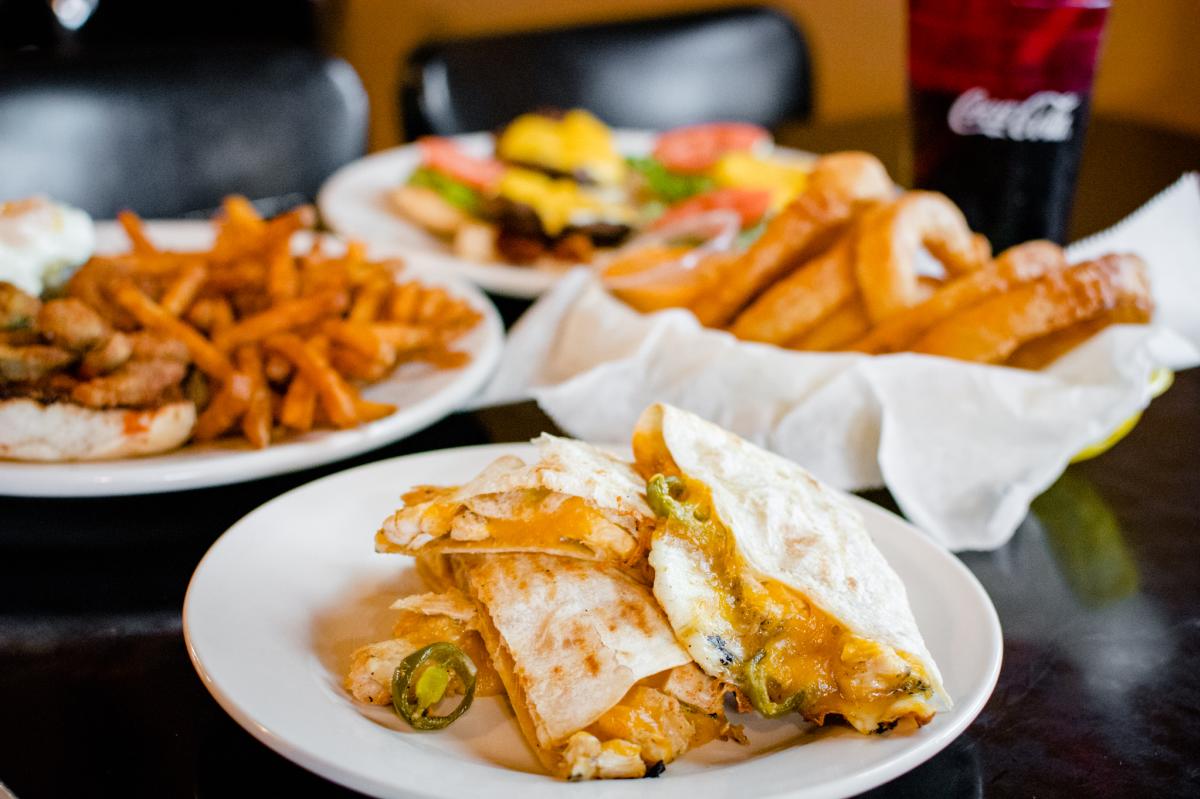 There are daily specials for each day of the week:
Monday - $6.49 Cheeseburger and Fries
Tuesday - $3.99 Turkey Burger
Wednesday - $3.99 Chicken Quesadillas and 2 for 1 Margaritas
Thursday - $1.99 Chili Dogs
Friday - $3.99 Fully Loaded French Fries
Sunday - Merch Club - Wear some Broaddus merch and receive a special item or discount with your meal.
When visiting Broaddus Burgers, you'll want to bring your appetite and your go-to method of decision making, but if you need help there are plenty of burger combinations to choose from listed on the menu, and they are all good. They also offer a featured off-menu item that rotates every so often, just to keep it fresh. Shawn says his current favorite is a custom built fried chicken burger: Fried chicken breast on a sweet bun with honey mustard, sriracha, lettuce, tomato, American cheese, and pepper jack cheese.
Broaddus Burger is open every Monday through Saturday from 10 a.m. to 9 p.m. and every Sunday from 10 a.m. to 3 p.m.
Recipe - Broaddus Burgers Secret Sauce
Large Batch
13 C. Pig Stand BBQ Sauce
12 C. Ranch Dressing
2.5 C. Sriracha Paste with the red pepper flakes still in it
Mix Well