Now that the sweltering temperatures of South Louisiana summer have relented, and we enter the familiar calendar phase of 45 degree lows and 75 degree highs, you're likely to find a weekend morning with the weather and mood that calls you out of bed to gather with family and friends to enjoy that most intentionally relaxing of restaurant meals, brunch. We in Louisiana are natural-born brunchers; we essentially invented its modern form, followed in the fall of course with football telecast, desserts and midday naps.
New Orleans' mixological heritage radiates abundant quaffable cocktail options fit for any time of day, and boudin, that most ubiquitously malleable of Cajun foods, taking the form of the menu item container it's placed in, just seems to make everything on a brunch table better.
Lafayette offers no shortage of brunch options, each venue displaying its own character. So get ready for your weekend's pre-food coma indulgence and consider these as winning options:
3901 Johnston St, Lafayette, LA 70503
(337) 456-3274
Sunday Brunch 10:30 a.m. - 2 p.m.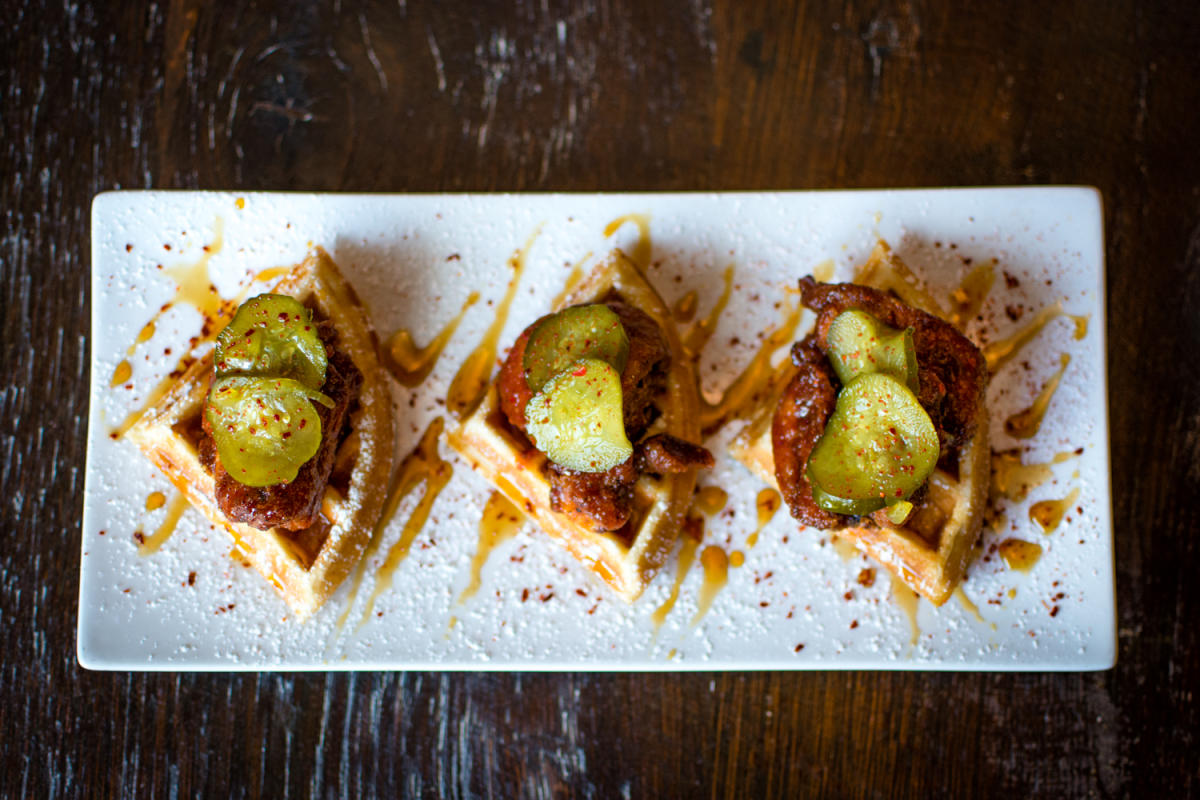 Sous Chef Clair Burton normally takes on the adjutant's role in the kitchen at Social, but Sunday brunch is different. Clair's been handed the reigns of the menu for the brunch shift and has made it her own. She recognizes that for employees of a restaurant, brunch may not be the most favorite shift to pull. But Social is closed on Monday, and so she set out to make the Sunday brunch shift a positive experience for her employees as well as her guests. Marking the last weekly shift, Clair says the Sunday brunch she's crafted is "a fun day to be at work, and a great way to wrap up the work week."
Clair's menu is certainly fun. There's a French Toast that's always crusted in Almond Granola, but is accompanied with a seasonally varying array of accents and toppings. Currently it's featured with a honeyed house made ricotta and local persimmon preserves. The classic breakfast option is present as well in the form of the B.E.E. (bacon, eggs, etc.): The bacon is made from Beeler's pork (yummy and high quality), the eggs are cooked to your order, and you get a choice of grits, toast, or biscuit.
If you're at brunch in search of a cure for the ails brought on by the activities of the night before, Clair proudly offers you the Hair of the Dog: a Big Bad Brunch Burger with fries, a 16oz PBR, a shot of Old Grand Dad Whiskey, and a BC powder. It works. I promise. Especially, set to the all-vinyl Soul music set each week by DJ Andre Broussard.
1 Degaulle Square, Lafayette, LA 70508
(337) 981-8085
Sunday Brunch 10:30 a.m. - 2 p.m.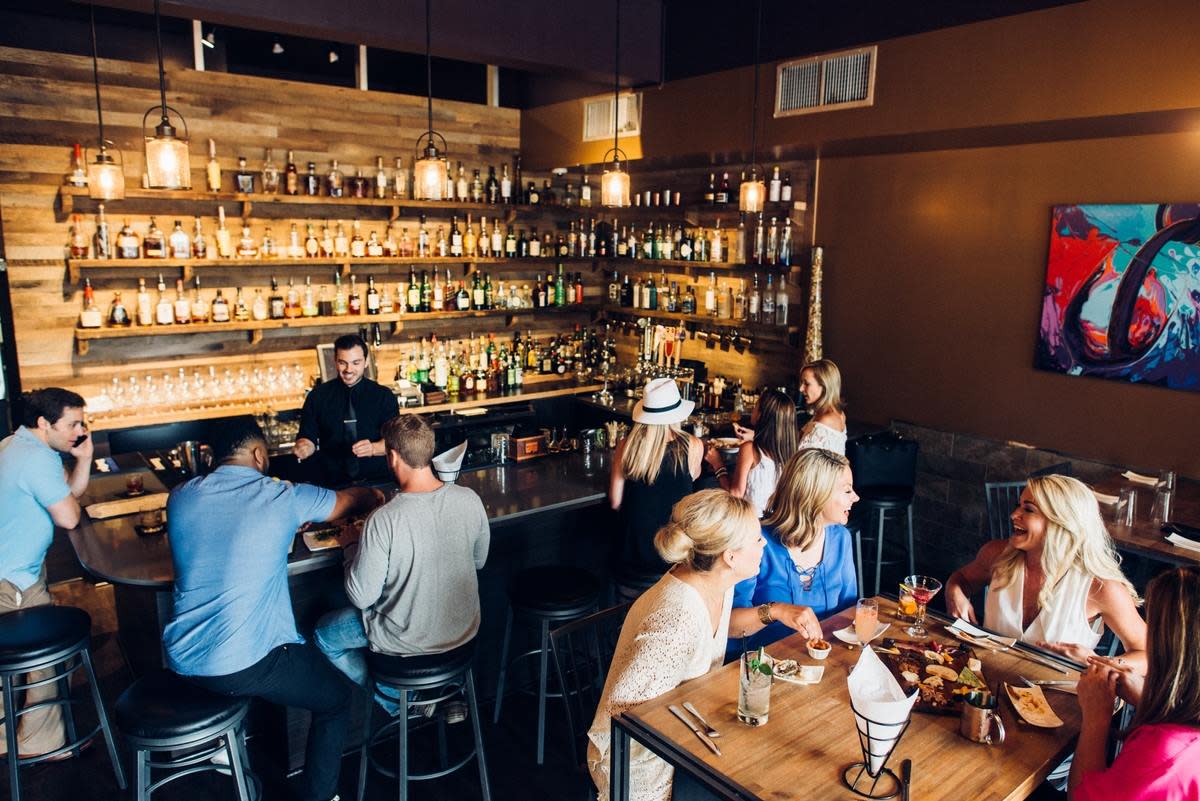 Image courtesy of Facebook.com/EatAtPour
The River Ranch town square may make an excellent venue for Rhythms on the River, but it's equally fitting for a brunch outing at the recently renovated POUR Restaurant and Bar. The eatery is in a friendly neighborhood setting, offers ample outdoor seating, has a menu full of lighter options as well as decadent entrees. Then there's the houses dueling bars: the lively larger bar with automated by-the-glass wine pouring machines, and the smaller bar in the main dining room which is more subdued for families or dates.
The menu is full of decadent takes on brunch classics. There's a Scott Egg, a boudin version of the classic self-contained breakfast, the name play referring to the Boudin Capitol of the World. There's also Grits and Grillades, Shrimp and Grits, Steak and Eggs, and even Duck Confit and Waffles.
258 Bendel Rd, Lafayette, LA 70503
(337) 408-3930
Saturday Brunch 11 a.m. - 3 p.m.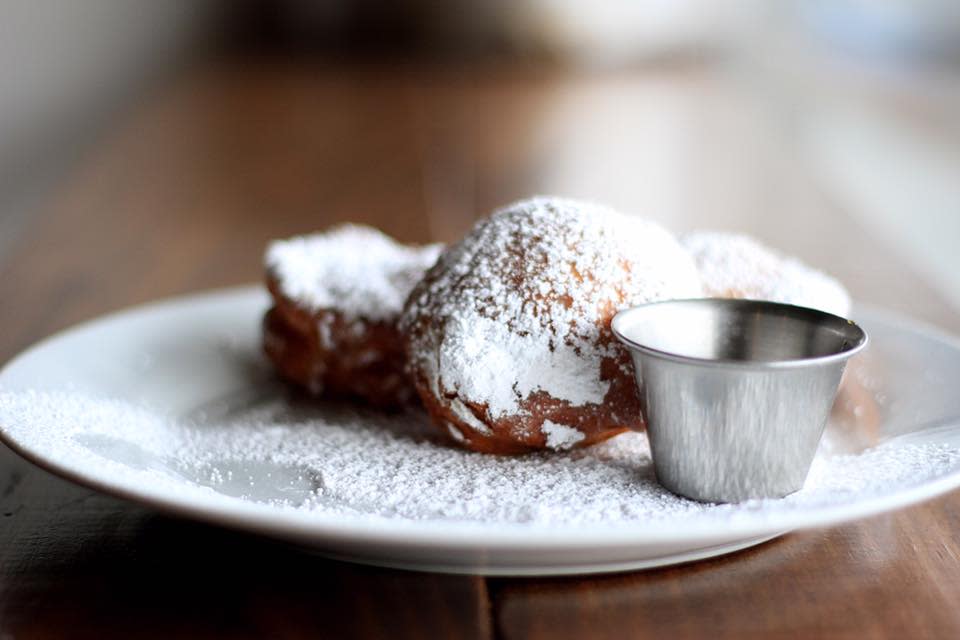 Image courtesy of Facebook.com/BreadAndCircusProvisions
Brunch is nothing if not relaxed, so don't try to pigeonhole it into one day a week. Saturdays are for Brunch, too. Chef Manny Augello is known for his traditionally cured meats and his by-the-rules Neapolitan Pizza, but if you like getting stuffed on breakfast food, you should find yourself at Bread & Circus on a Saturday morning. For starters, Manny's Bounut is one of the more creative uses of boudin at breakfast that you'll find. It's a boudin stuffed beignet. Enough Said.
While offering a full menu of pizzas during Brunch service (why not?), Manny also finds creative uses for his beautiful wood burning oven, such as the Eggs in Purgatory: 3 eggs in a wood oven roasted spicy marinara with garlic bread and "parm on parm on parm." Or try the Angry Benny (Benedict): aged veal meatballs, spicy pepper and onion béchamel, toasted brioche, wilted spinach, and poached eggs.
There's indoor and outdoor seating, an eclectic, off-beat vibe, and every aspect of the experience is a result of a singular notion: if you've got to be up early, you'd better get to eat some damn good food.