Lafayette Hosts Annual International Juried Film Festival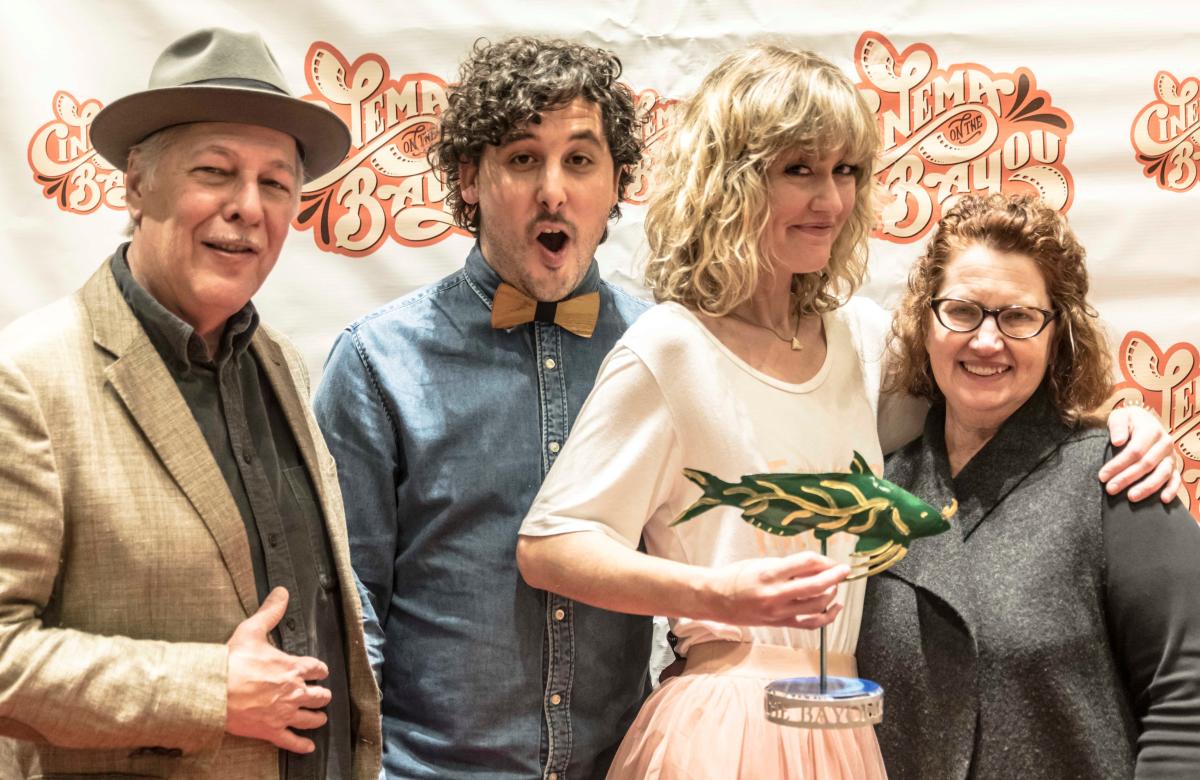 Lafayette's film festival continues to grow, attracting Academy Award-winning filmmakers and big-name stars like Shelby Lynne to its 15th annual event Jan. 22-29. Shelby Lynne, GRAMMY-award winning singer/songwriter, will be in Lafayette for the festival's opening night. She's the lead actress in "When We Kill the Creators," which will make its world premiere at Vermilionville. 
"We really wanted opening night to be on the bayou," says Pat Mire, filmmaker and founder of Cinema on the Bayou. "Vermilionville is the perfect venue. After the film, Shelby Lynne will play some songs for us. We can't think of a better way to welcome all our filmmakers coming in from all over the world. Especially those who don't win a Pat and Andrea Juneau trophy fish at the festival this year - a bowl of gumbo at Vermilionville in January is not a losing affair."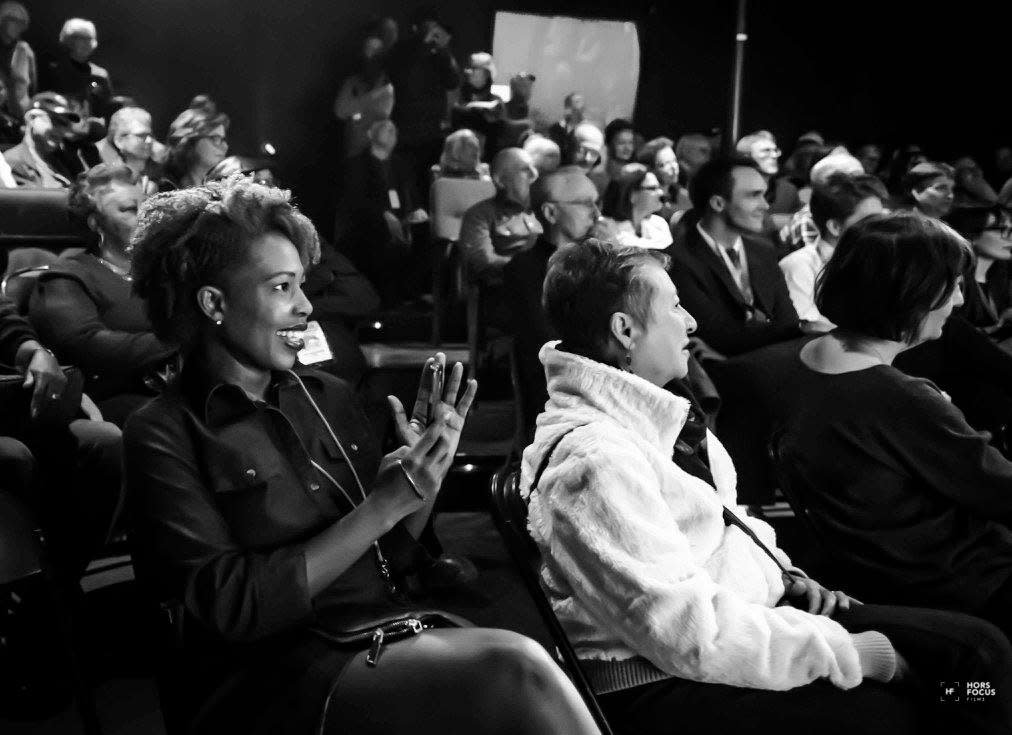 Over the week, nearly 200 films will be screened at venues all over town, including Vermilionville, Acadiana Center for the Arts (AcA), Cité des Arts, Lafayette Public Library Southside, and Acadiana Cinemas in Opelousas. Films include narrative and documentary features, as well as animated and experimental shorts. Last year, two films screened in Lafayette, "Fauve" by Jeremy Comte and "Marguerite" by Marianne Farley, were later nominated for Academy Awards. 
"We have two films again this year, already on our shortlist, who I predict will be nominated. Look for "All in a Mardi Gras Day" to be nominated and also "History of Love" making its Southern U.S. premiere from Slovenia at the festival. Also, Academy award winner Wendell Ri-ley will be at AcA on Sunday to judge our nominated animation films."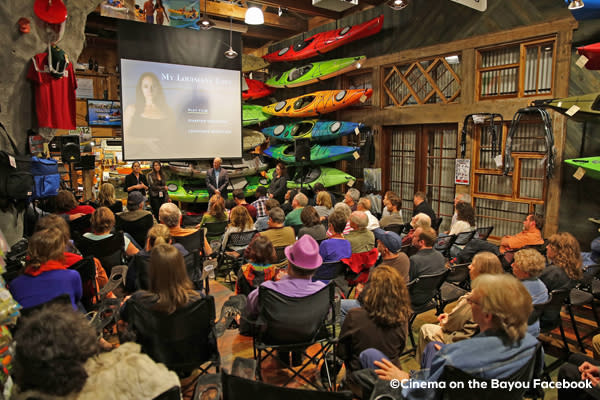 This year, filmmakers are coming in from as far away as Los Angeles, New York, Toronto, every French-speaking cranny in Canada, Japan, France, the U.K., and Slovenia. "They skip New York and LA and come here," says Mire. "We are a warm festival— all the filmmakers know this. They love our food; they love our culture." More than half of the feature films shown this year are from female writers/directors. "This is the year of the woman," says festival organizer Rebecca Hudsmith. "It's really incredible." 
About 20% of the films are French-Canadian, with many being shown during "French Friday" at Vermilionville on Jan. 24. Acadiana was founded by French Canadians in the late 1700s, and cultural ties remain strong. "We have this connection with Quebec," says Mire. "They are like a big brother to us. We have the director of the Quebec City Film Festival, Olivier Bilodeau, coming to help. We come from the same roots, and we're both working to preserve our French culture. The bond we have is like nowhere else in the U.S."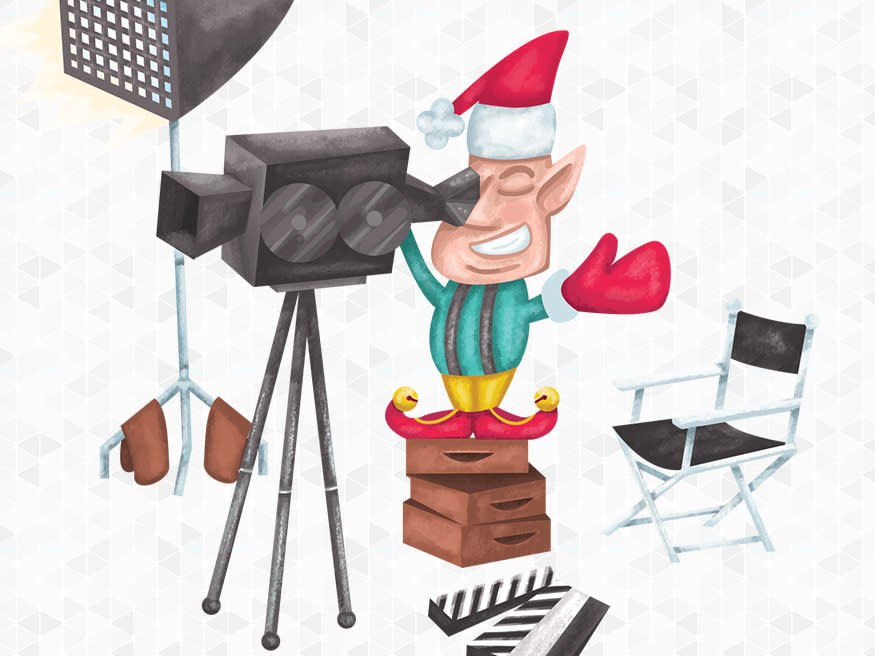 Cinema on the Bayou will close at Acadiana Center for the Arts with the film, "To Better Love You," by a young filmmaker from Acadie, New Brunswick. Born in South Louisiana, Pat Mire is an award-winning documentarian and narrative fiction filmmaker. His cultural documentaries have been broadcast nationally on PBS, the Discovery Channel, and The Nashville Network. Cinema on the Bayou began in 2006 when Hurricane Katrina prevented famed Quebecois filmmaker Andre Gladu from premiering his documentary Maroon in New Orleans. Following the adage that the show must go on, the National Film Board of Canada called Pat Mire, and Lafayette's film festival was born. And, Gladu will be here to unveil his new and U.S. Premiere of, "Fiddle Spirit," for the 15th Cinema on the Bayou! 
For more information on the upcoming festival, click here.