Summertime down South is not for the faint of heart. But warm nights are perfect for refreshing cocktails. Here in Louisiana, locals have embraced the joie de vivre, or joy of living, which means they don't shy away from a good cocktail. At any local establishment, you can expect that whatever drink you order is prepared with great care. Here are a few favorites to enjoy, whether for happy hour on the patio, an after-dinner drink or a beverage taken to go—it's perfectly legal in Louisiana as long as you don't drink and drive. As always, drink responsibly!
POUR's Strawberry Basil French 75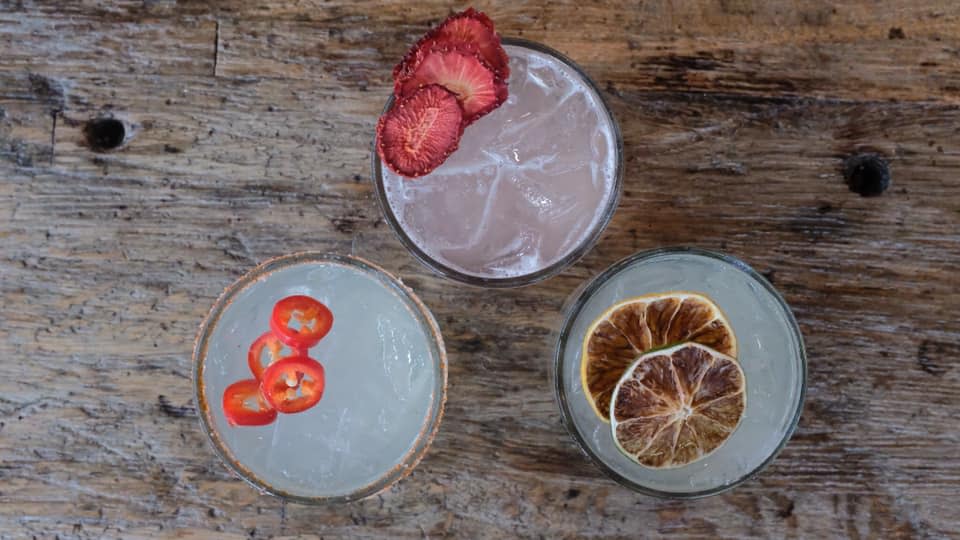 POUR is a favorite indoor/outdoor venue on the square in River Ranch, attracting professionals after work or friends for a night out. The cocktail list includes fun '80s references like "Goonies Never Say Die" and "What She's Having." But this time of year, you can't go wrong with the Strawberry Basil French 75, featuring strawberry-infused Nolets, lemon juice, simple syrup, and basil with a Champagne float.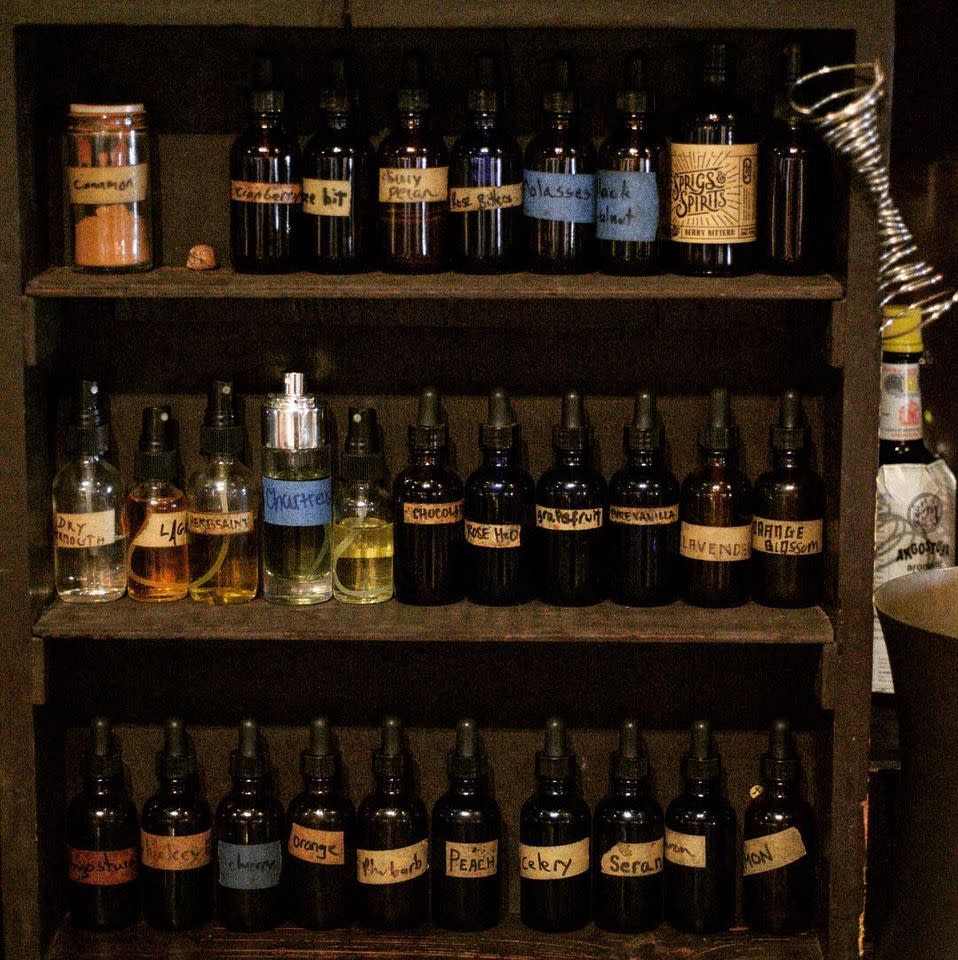 This quaint little Spanish-style bistro has an incredible bar scene. The ingredients are fresh and prepared on-site. While there are many delicious concoctions, from classic, herbal, sour or tiki, the gin and tonic is the best in town. That's because Pamplona's actually makes their own tonic. Order one up, and you'll taste the difference.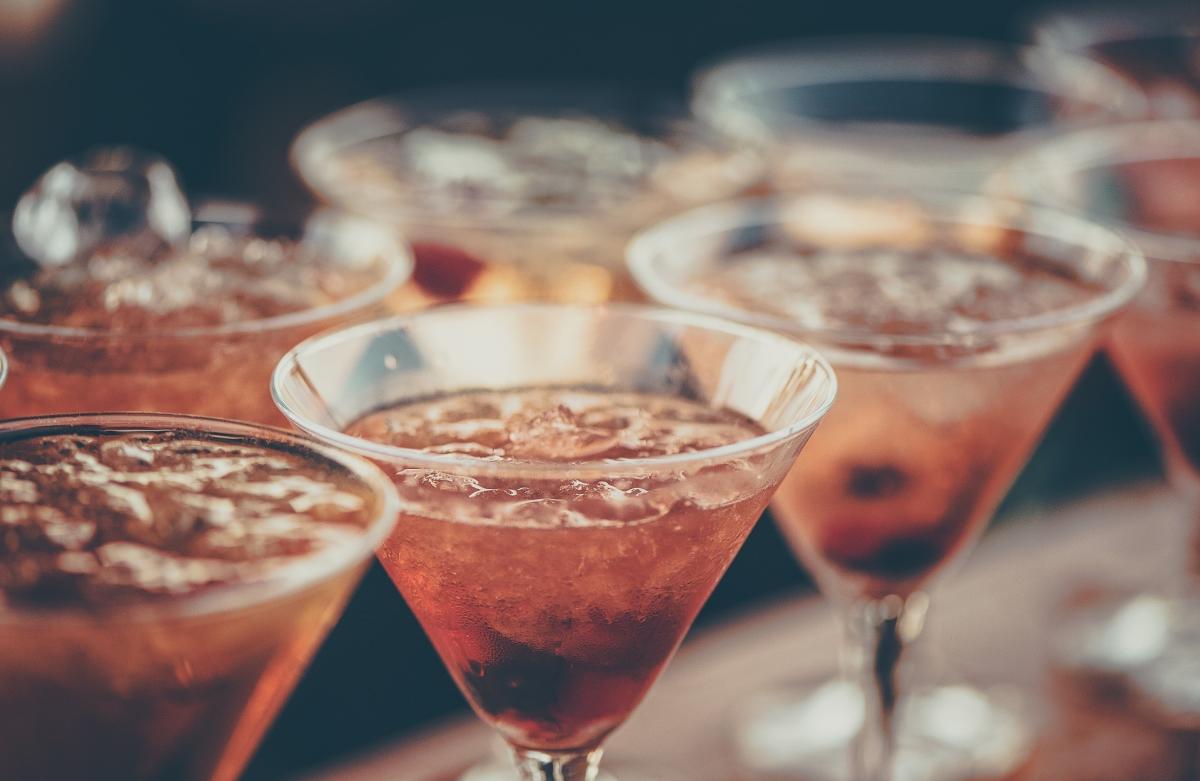 There's nothing like sitting on the back porch at Ruffino's and watching boats on the Vermilion River go by. The perfect drink is fittingly called the Back Porch, featuring St Germain, sweet and sour, and citrus vodka over a giant frozen hibiscus ice cube. Make one at home by following these instructions.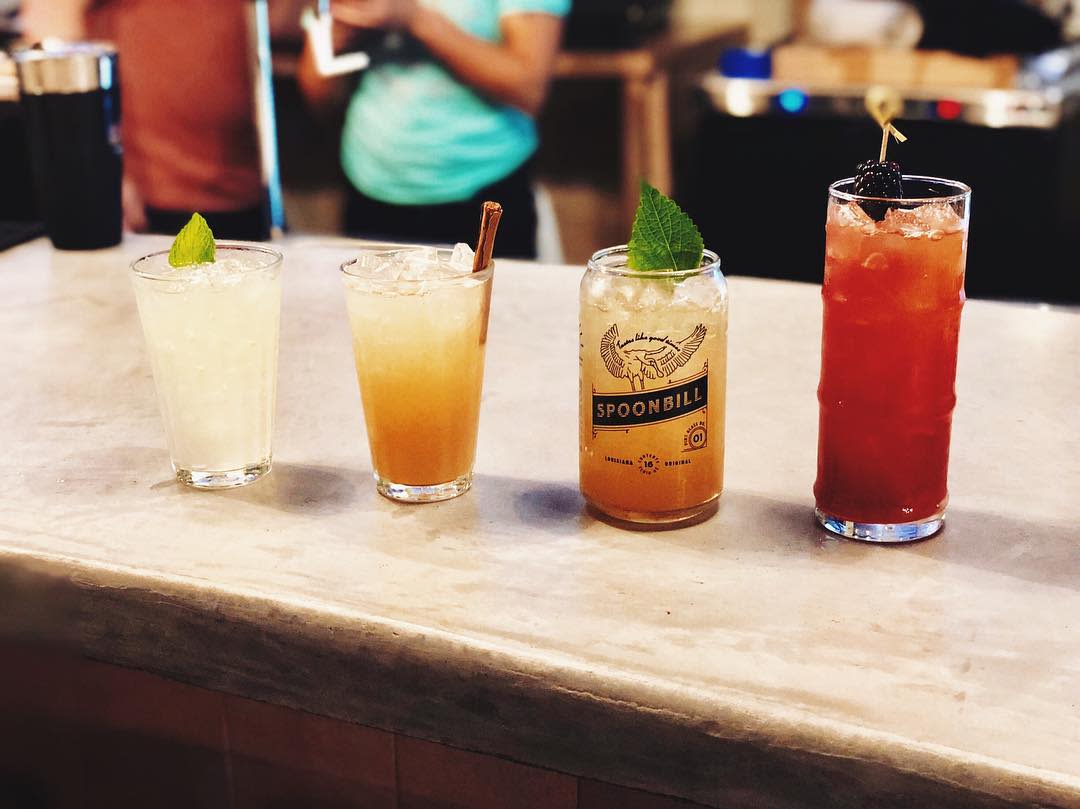 Located in an old Conoco gas station, Spoonbill was a 2020 James Beard Nominee for outstanding design. Sit outside under the fans for good vibes and good drinks. Soak up summer with a craft cocktail made with Louisiana's J.T. Meleck rice vodka along with ginger, cucumber, lime, and Topo Chico.
Swamp Pop Old Fashioned at Pop's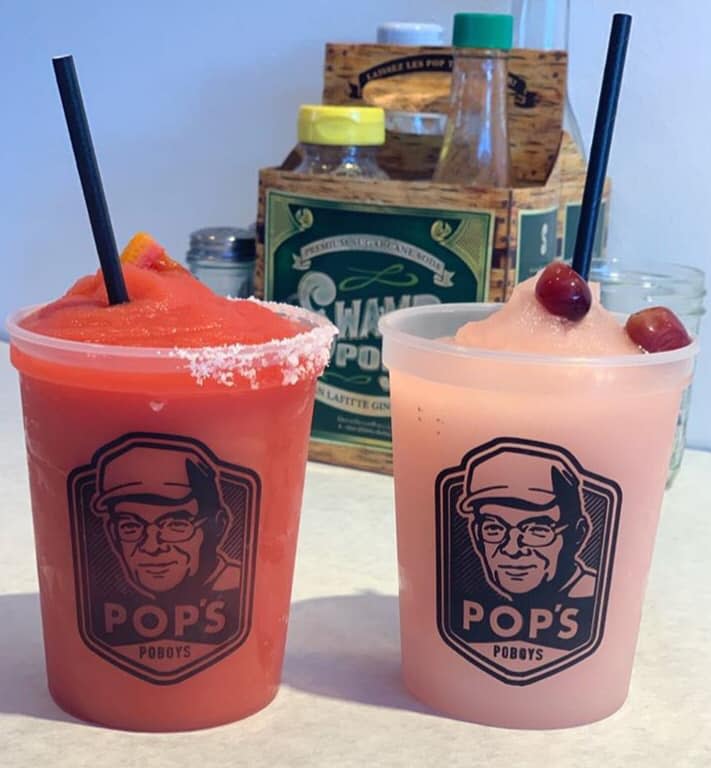 Pop's not only makes excellent po'boys, but top-notch drinks from their Jefferson Street restaurant. Their bourbon old-fashioned is sweetened with their Swamp Pop Satsuma Fizz. For extra-hot days, you can even order it frozen.
Don's Bayou Breeze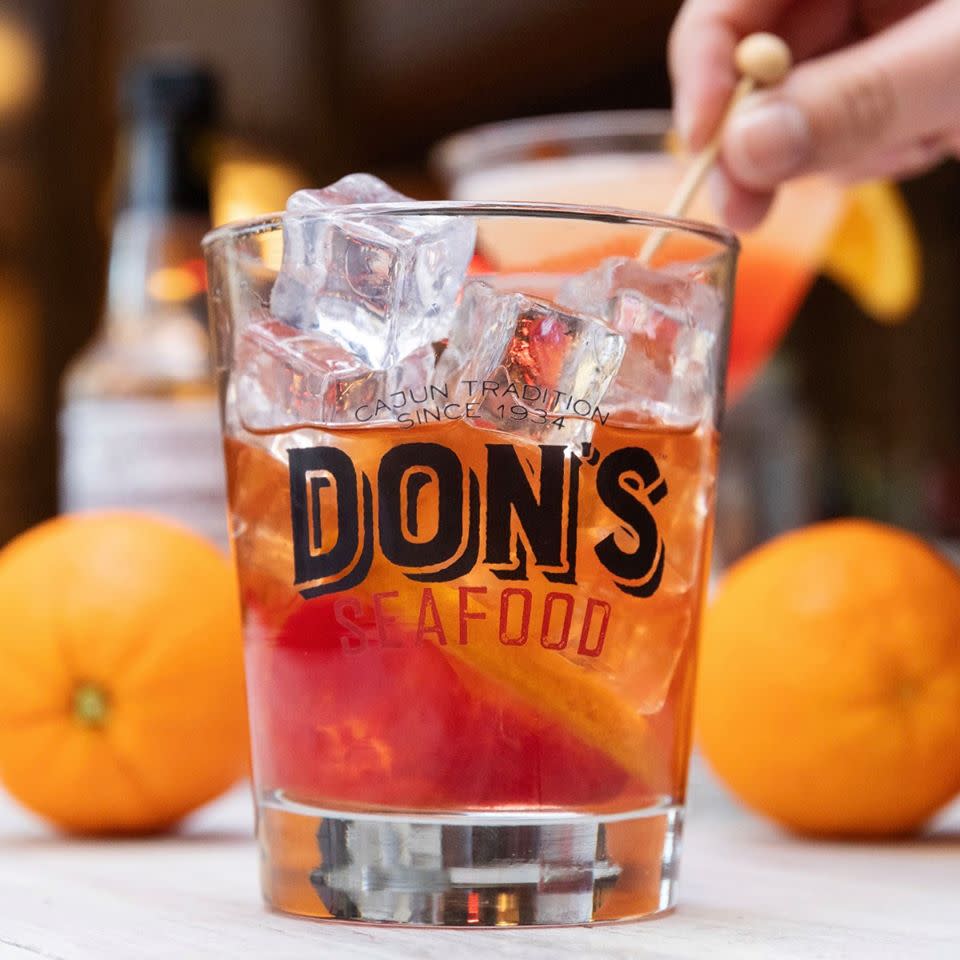 In 1934, just after Prohibition was lifted across the U.S., Don Landry opened a restaurant and bar in Lafayette. Today, it remains a favorite watering hole, with 2-for-1 happy hour every weekday. While the Old Fashioned is one of the best in town, a sweet tropical choice is the Bayou Breeze, made with blue Curaçao, pineapple, Sprite, and rum.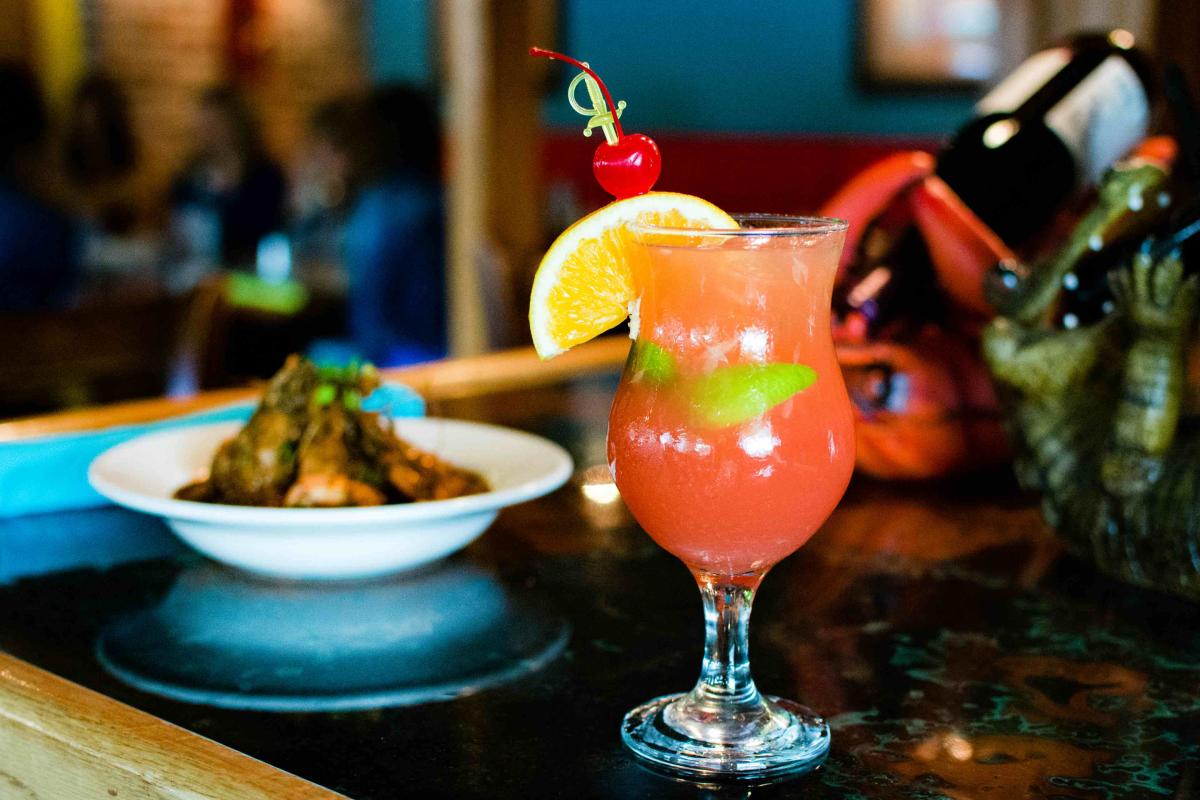 Bon Temps Grill is the go-to spot for all things Cajun and Creole, and as the name implies—good times. Enjoy their spin on a Manhattan with the Creole Cocktail, made with bourbon, sweet vermouth, benedictine, and maraschino liqueur, served with a sugar rim.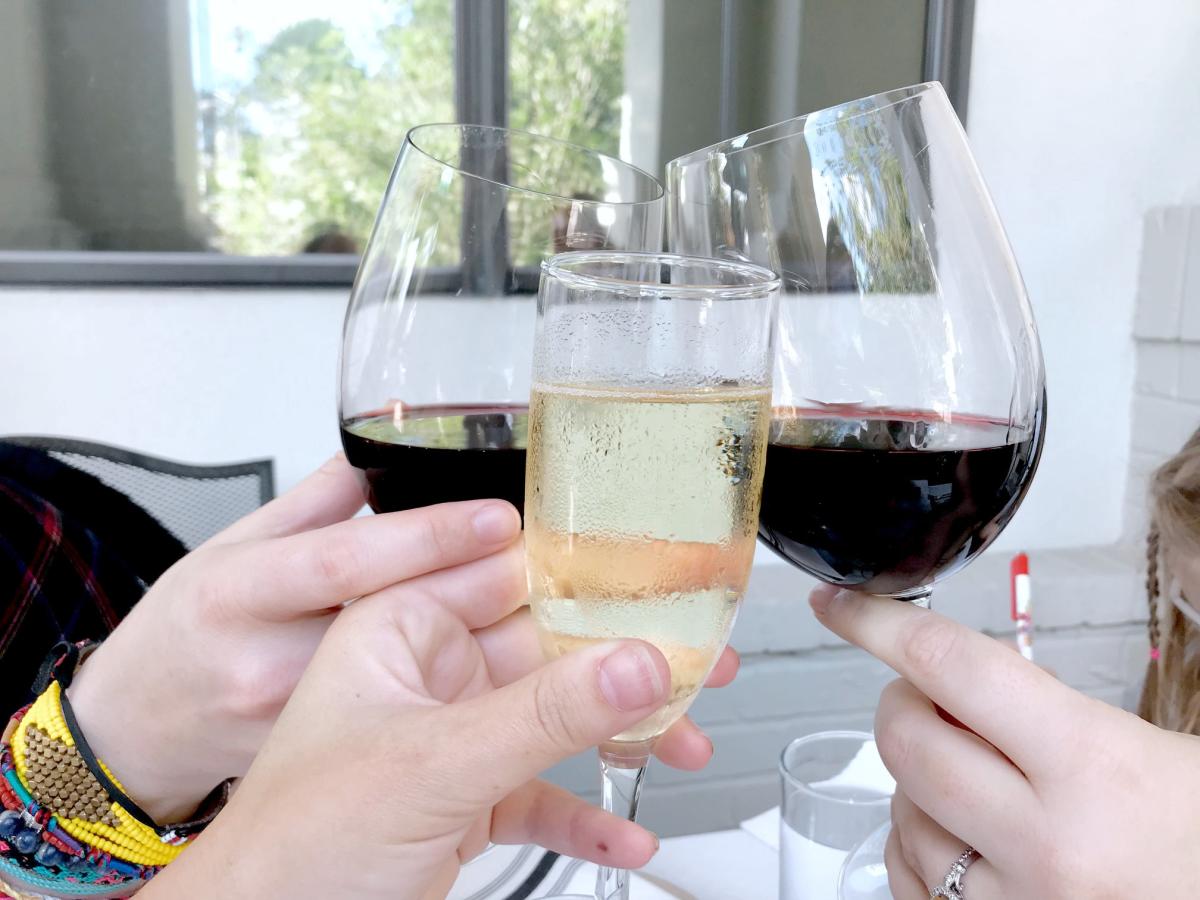 While Marcello's is known for its outstanding Italian food and wine collection, their bartenders are outstanding. Refresh your palate after an excellent meal with their Lemon Basin Martini.
LaFonda's Margarita "With a Dot"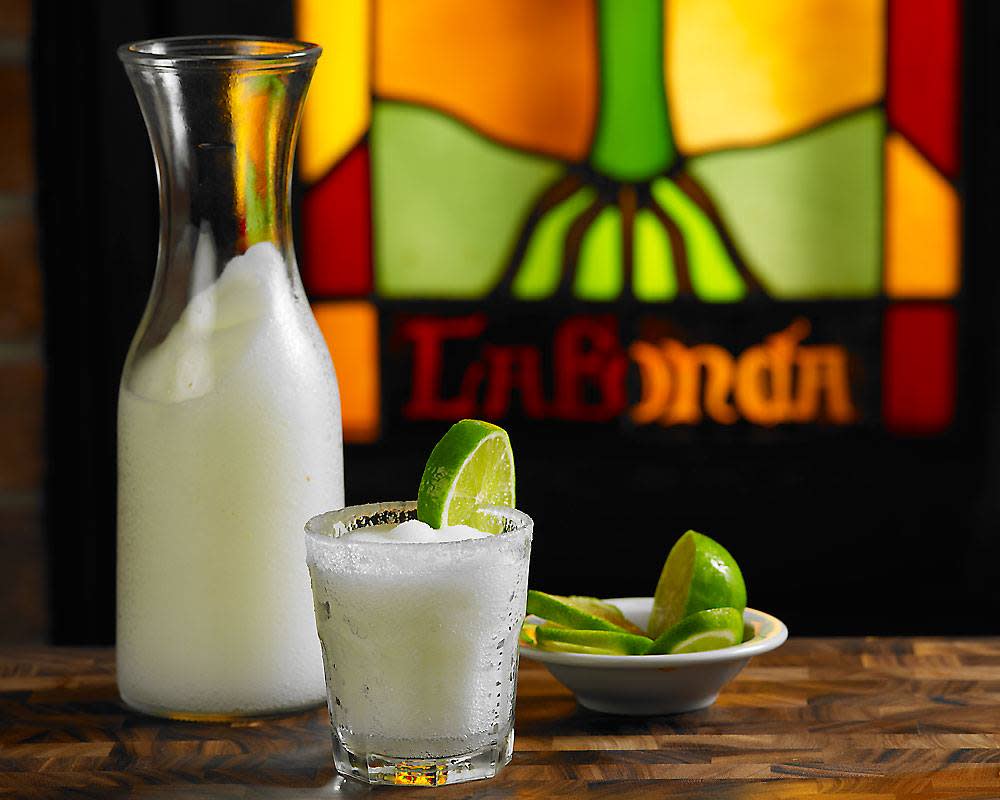 This local hotspot has been a Lafayette tradition since 1957. The most loyal patrons even have their caricature painted on the wall. The margaritas are small yet mighty. They are best enjoyed with a dash of their frozen signature sangria on top. Frozen margaritas and sangrias are also available by the liter to-go.
Stacy's Chambongs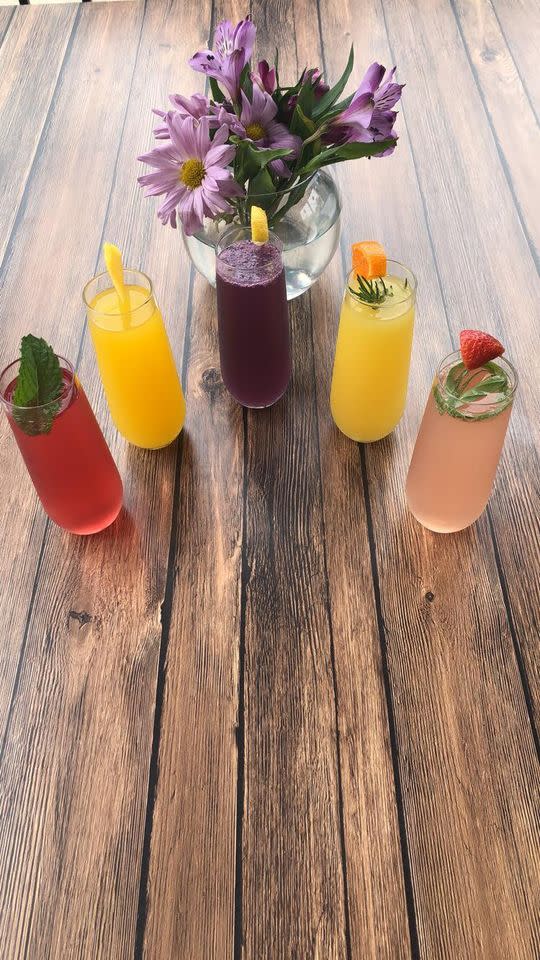 The most fun way to drink Champagne! A Chambong has a curved stem where you sip from the bottom of the glass. Choose from Conundrum sparkling or sparkling rose or Veuve Ambal. Mimosa flights with a variety of juices are available during weekend brunch.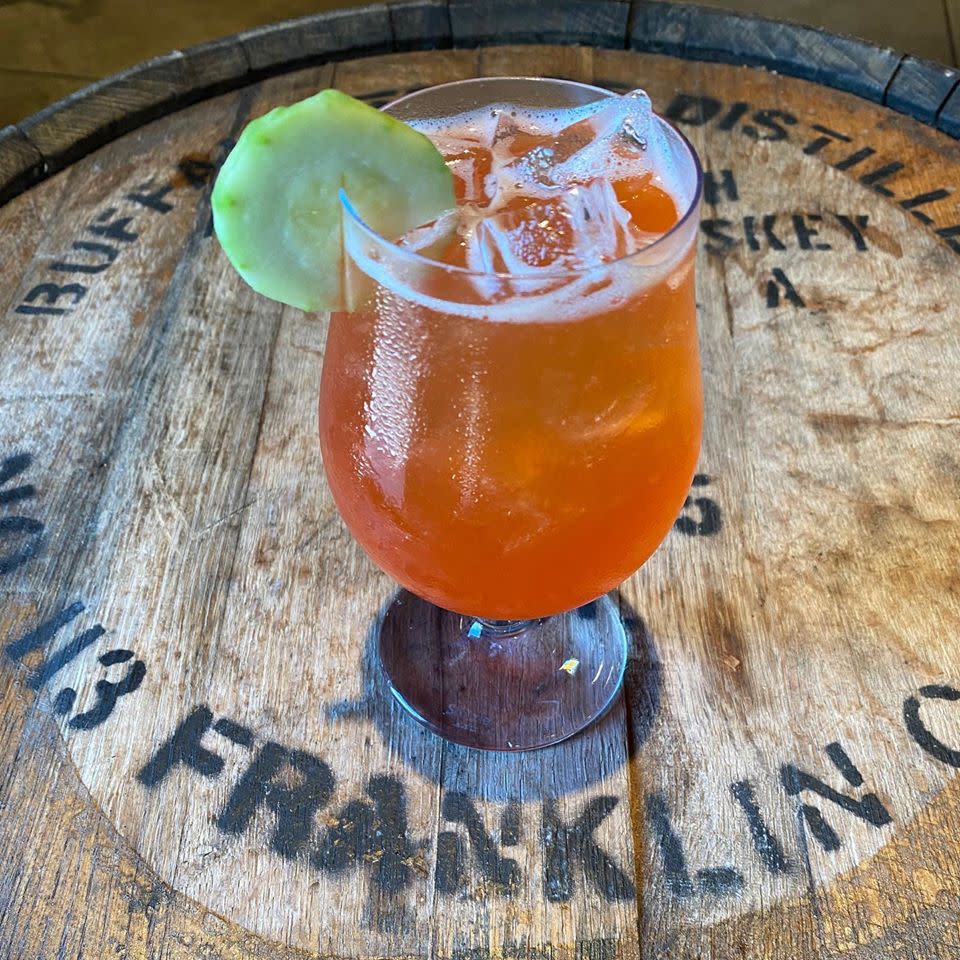 The cocktail menu is cleverly named "Spiritual Guidance." The bar makes perfect Louisiana cocktails like the French 75 and the Bee Old Fashioned made with Old Forester. But if you haven't tried the official cocktail of the state of Louisiana, order Social's spin of the Sezarac.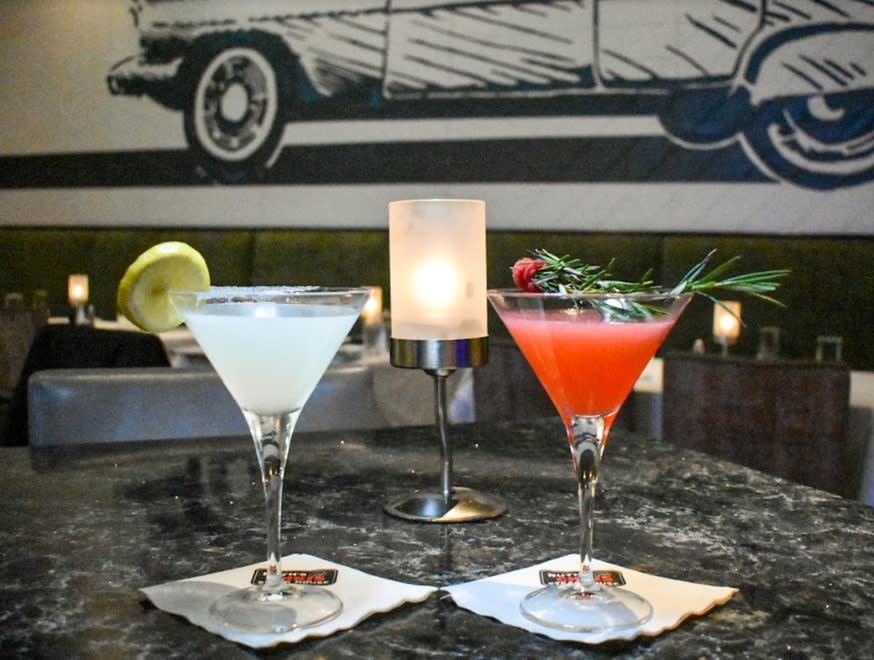 This famous Louisiana steakhouse makes a mean martini. Before your meal, try the Dirty Goose, made with Grey Goose Vodka, Dry Vermouth, Olive Juice, and two bleu-cheese stuffed olives.
Haterade at Supreme Daiquiri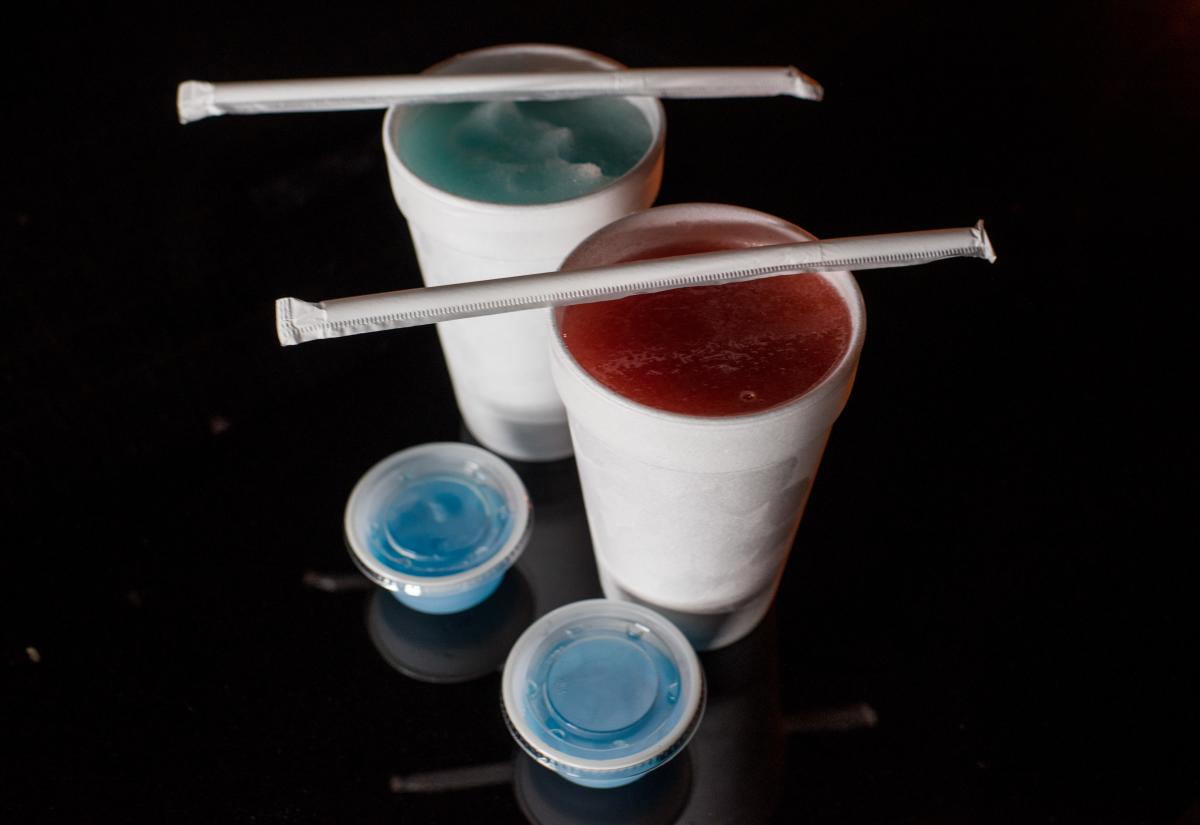 Drive-thru daiquiris abound in Lafayette, where adults can always get a frozen treat to-go. Daiquiri Supreme offers 22 flavors, like Push-up Pina Colada and frozen Crown and Coke. The Haterade is an excellent choice for a summer day, featuring vodka and blue Gatorade.
Delcambre Reebok at Mandez's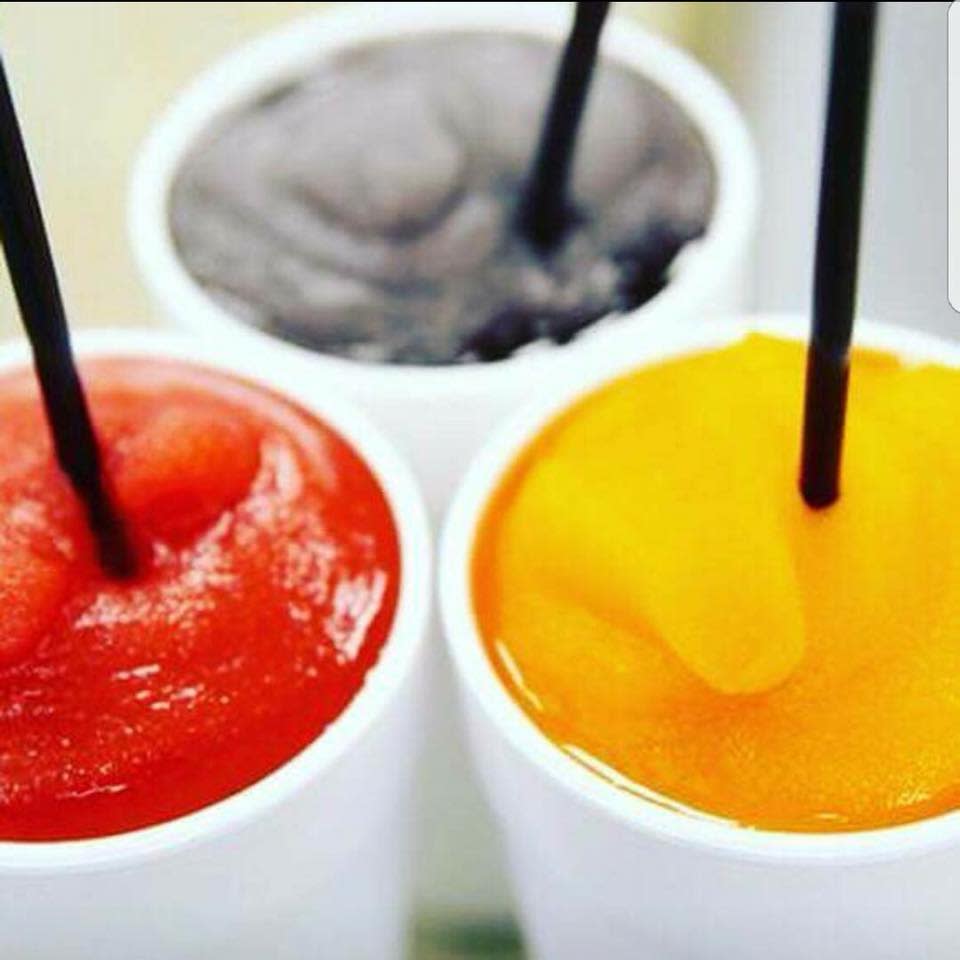 This funny name of this seafood-shack drink refers to the white rubber boots in the nearby shrimping village of Delcambre. The daiquiri is a mix of lemon juice, fruit juice, and rum. Gallon jugs are available to-go, along with individual sizes.