Avec Bacon Café is the first bacon-themed restaurant in Louisiana. They make their own bacon, curing it for three days and smoking it on the fourth. Paul Ayo, the mind behind the restaurant, loves bacon, and it shows.
His cure is made of unrefined raw sugar, sea salt, black pepper, and enough curing salt to get the job done. The café is open for breakfast and lunch seven days a week, with a fun menu to complement the eclectic and charming dining room.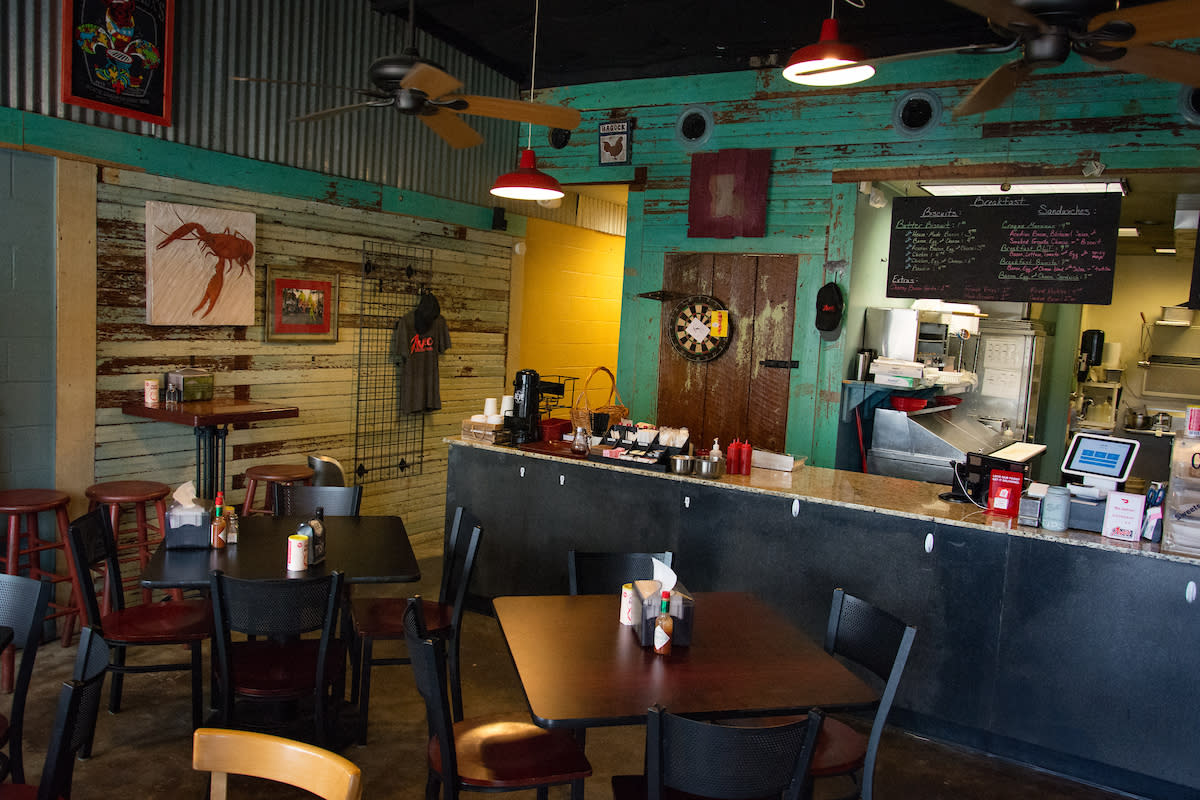 Support of other local businesses like Primo's Peppers (the heat in the spicy mayo), fresh bread from Poupart's, custom blended and roasted coffee from Reve Coffee Roasters and Daigle's BBQ sauces is a way that Paul and crew celebrate our community and raise awareness of the many excellent local producers we have in Acadiana.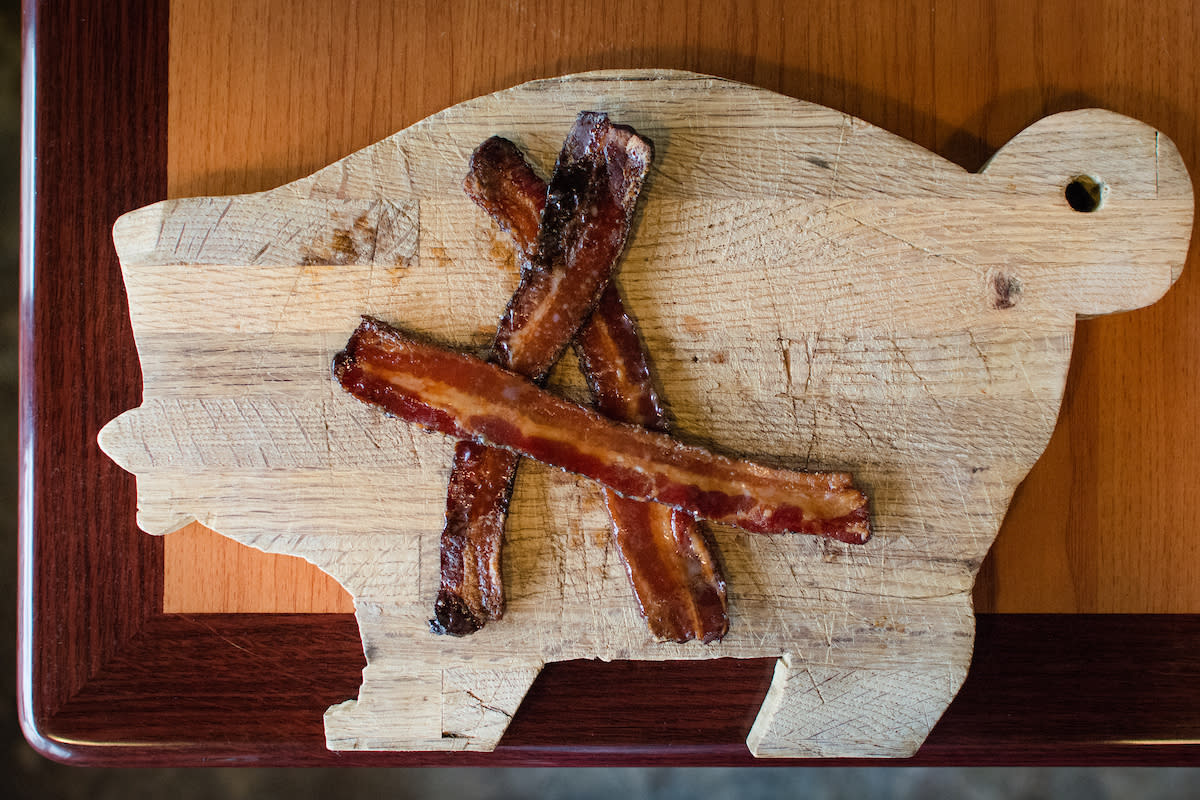 In this day and age, it can be challenging to stand out in the fast-casual sector of restaurants. Avec Bacon does it by serving a tight selection of breakfast sandwiches and a more extensive range of sandwiches for lunch service (and any sandwich can become a salad!).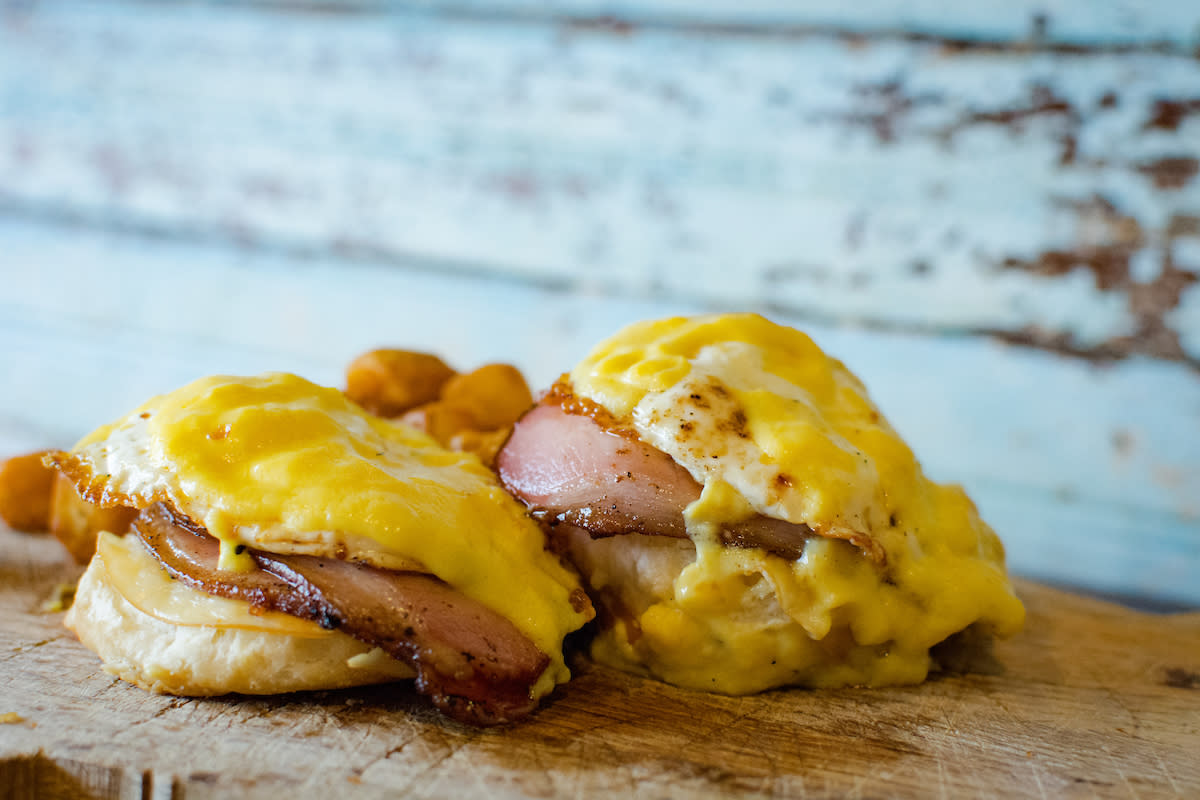 The most ordered items as of this printing are the Croque Madam for breakfast, and a tie between the BLT and house specialty Pig had a Cow Burger. Feeling like you need a sweet, salty snack? Order the candied bacon, certified addictive!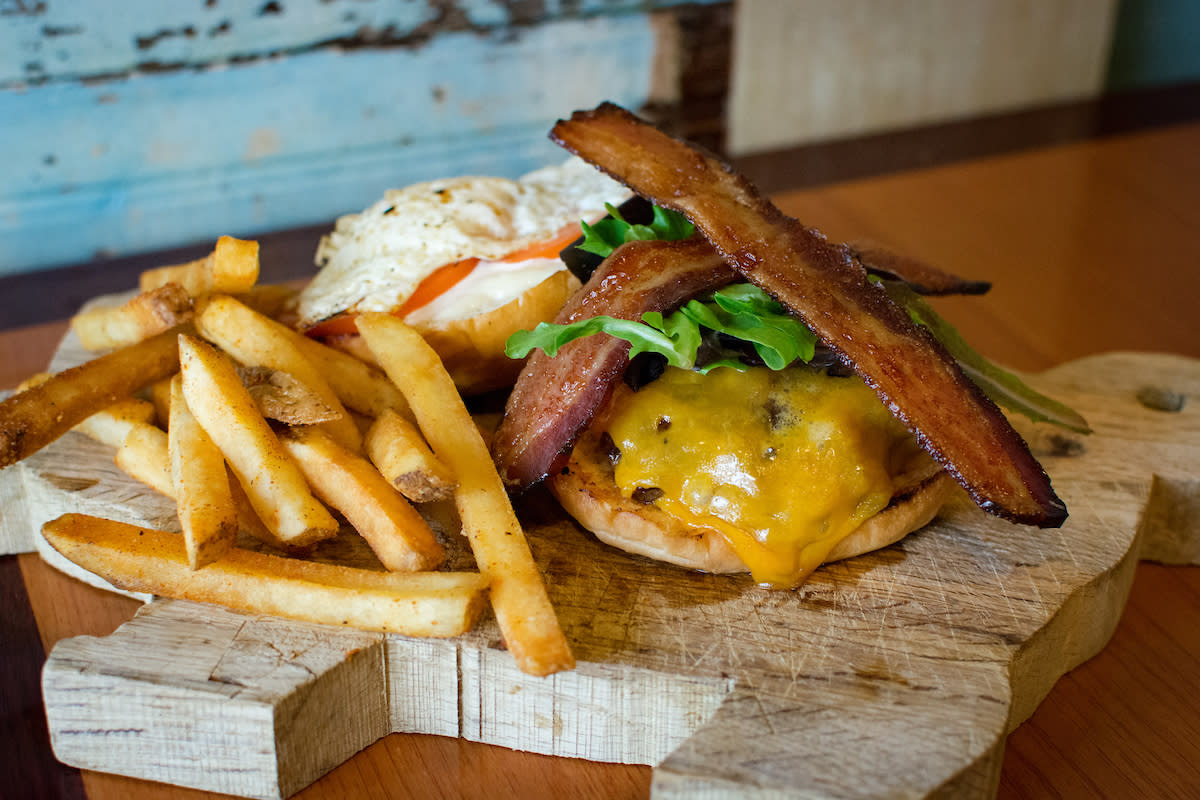 While there are no ongoing specials at Avec Bacon, all lunch items come with a side of fries, making for a great value. Asked for a house picked favorite, there was a lot of back and forth as one may expect from a bacon laden menu full of delicious options. It was settled that the burgers are the house favorite plus there is bacon ground up in the chuck - Bacon in The Burger.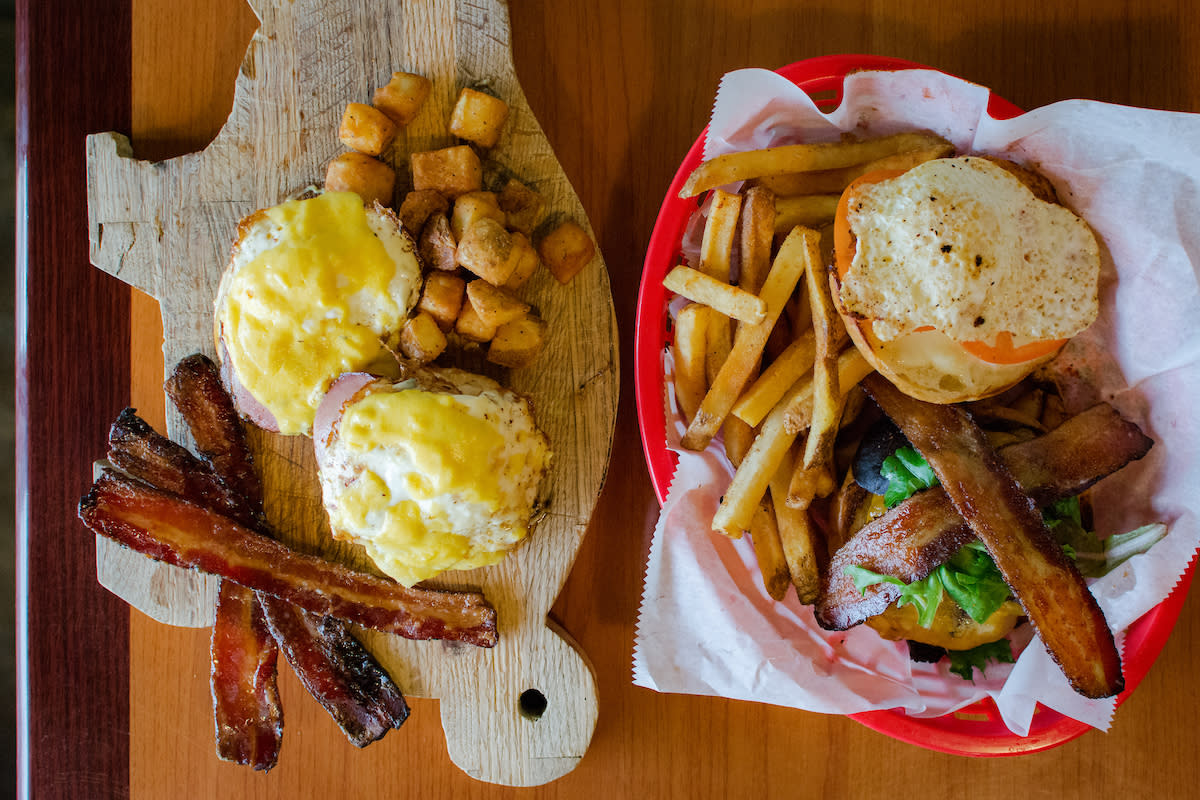 While the specifics of the bacon recipe are top secret, Paul did deign to share the recipe for his Bacon Corn Maque Choux.
Ingredients
6 ears fresh corn, husked and cleaned (or, 3 cans whole corn and 1 can creamed corn)
2 Tbl. bacon fat
1 large onion, thinly sliced
1 C. green bell pepper, chopped
1 large fresh tomato, chopped
¼ C. heavy cream
Salt and pepper to taste
1 Tsp. cayenne pepper
½ C. chopped green onion (reserve some for garnish)
8 strips crisply cooked bacon, crumbled
Directions
Cut corn off the cob by thinly slicing across the tops of the kernels; place in a medium bowl. Cut across the kernels again to release the corn milk from the cob, add milk to bowl. Set aside.
Cook bacon in pan until crisp, reserve bacon fat.
In a large skillet over medium-high heat, add onion and green bell pepper to bacon fat, cook until onion is transparent, about 5 to 8 minutes.
Combine corn, tomatoes, and cream with the onion mixture.
Reduce heat to medium-low, and cook for 15 minutes longer, frequently stirring to prevent sticking. Do not boil.
Season with salt and cayenne pepper.
Lower heat, cover skillet and cook for 5 to 10 minutes longer.
Stir in chopped green onions and crumbled bacon.
Remove from heat, serve immediately.