Festivals Acadiens et Créoles has been ground zero for the "Cajun Renaissance" since its inception in 1977 when the Tribute to Cajun Music and Bayou Food Festival merged. For 42 years this event has honored and nurtured Louisiana French singers and musicians. Many in Acadiana view the second weekend of October as a holiday that honors our local community and unique culture. My family has and still does to this day. The annual gathering is our unofficial reunion and has been very special to me since I can remember. This year's celebration focuses and honors the vast influence of women in the Cajun and Creole music world.
One of the first South Louisiana singers to record in the early 20th century was Cleoma Breaux Falcon. Along with her husband and accordionist Joe Falcon, the guitarist and chanteuse released the now Cajun music staple "Allons à Lafayette" in 1928. She was a rarity since women were not typically known to perform the area's unique social music. Naturally, Falcon would become the archetypal woman of the genre. Ann Savoy immortalized her image by choosing a photo of her and Joe for the cover of her massively successful book Cajun Music: A Reflection of a People. Her song "Prends Courage" (aka "Prenez Courage") would later become a signature song for Feufollet and is actually the title of our band's new anniversary "best of" album.
It's hard to believe, but Feufollet turns 20 this year. La Bande Feufollet was released in 1999 and featured an 11-year-old Chris Stafford and 14-year-old Chris Segura, the two most consistent members in the band's 2 decades. The group I would later join was an instant hit in the folk scene as well as a "new hope" by many in the French revival movement. Feufollet will celebrate its 20-year existence with a special performance on Sunday afternoon with appearances by several past members performing songs from their extensive catalog.
One distinct characteristic about the band is that it has always featured a female vocalist. The original lineup consisted of singers Brittany Polaski and Ashley Hayes, who were later replaced by Anna Laura Edmiston. Kelli Jones would join after Edmiston's departure and took up the role not only as a singer but also as fiddler and guitarist. Hayes played for years in different dance bands, but now is an official member of the supergroup Bonsoir, Catin. This evolution can be heard on our new retrospective CD Prends Courage. 1999 also saw the start to one of the most influential and innovative groups to emerge out of Lafayette this century so far, the Lost Bayou Ramblers.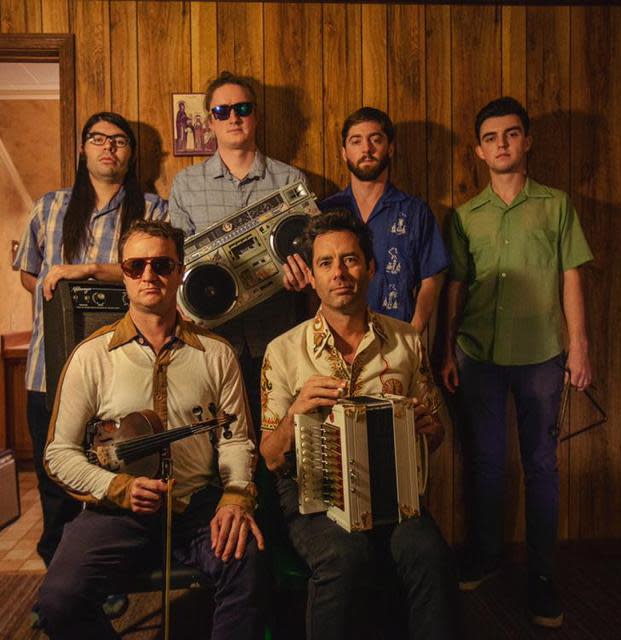 Now known to many as a Cajun rock band, Lost Bayou Ramblers actually started as quite possibly the most traditional out of the wave of young groups to come up in the early 2000s. Brothers Louis and Andre are at the core of the quintet and have led the ensemble since 1999. Their new album Asteur celebrates the band's milestone but isn't nostalgic. The live recording is a perfect time capsule of this ever-evolving unit and where it's going. Raw La La styled accordion and fiddle on top of modern psych garage guitar feedback and 808 drum machine two steps.
Contemporary pop sounds influencing Cajun and Creole music isn't anything new. South Louisiana dance tunes have drastically changed with each generation. One recent significant shift was the introduction of modern R&B and hip hop sensibilities into zydeco. Current Creole Cowboys frontman Jeffery Broussard once led Zydeco Force who is considered by many as being the group who ignited this change along with Beau Jocque and the Hi Rollers. Broussard will showcase his evolution as a musical innovator at 7 p.m. on Friday night. Cajun to Creole crossover singer/songwriter/accordionist hitmaker Horace Trahan will have a similar styled set on Saturday night on the main stage.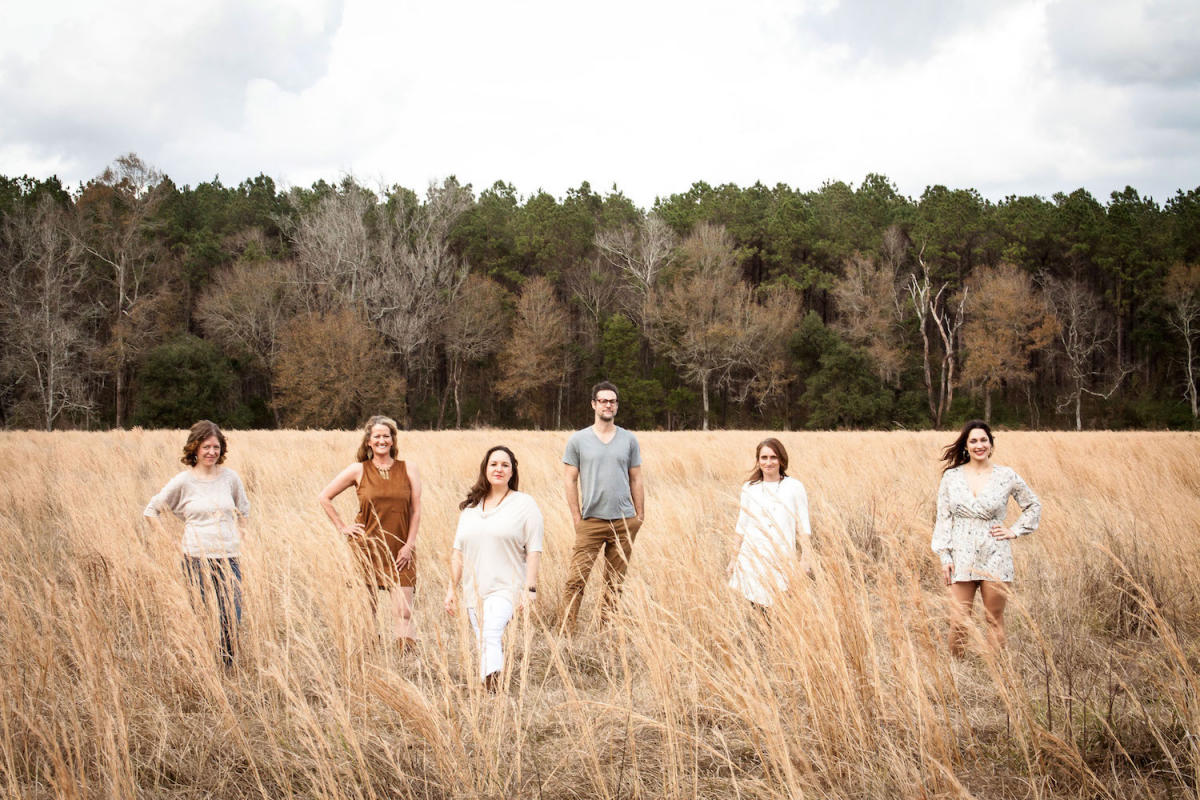 Image courtesy of Leah Graeff via BonSoircatin.com
 
Also set to kick off the festival is Bonsoir, Catin. Their first show after a brief hiatus from the birth of accordionist Kristie Guillory's daughter. With this year's theme and the (almost) all-female group billed as "Bonsoir, Catin and special guests," kicking off the festival makes me think some of our area's top ladies in the scene will make an appearance. I hope The Queen of Cajun Music accordion master Sheryl Cormier will make an appearance. If not you can catch her at Scène Atelier on Sunday at 1:30 p.m. for this year's homage to women in South Louisiana music.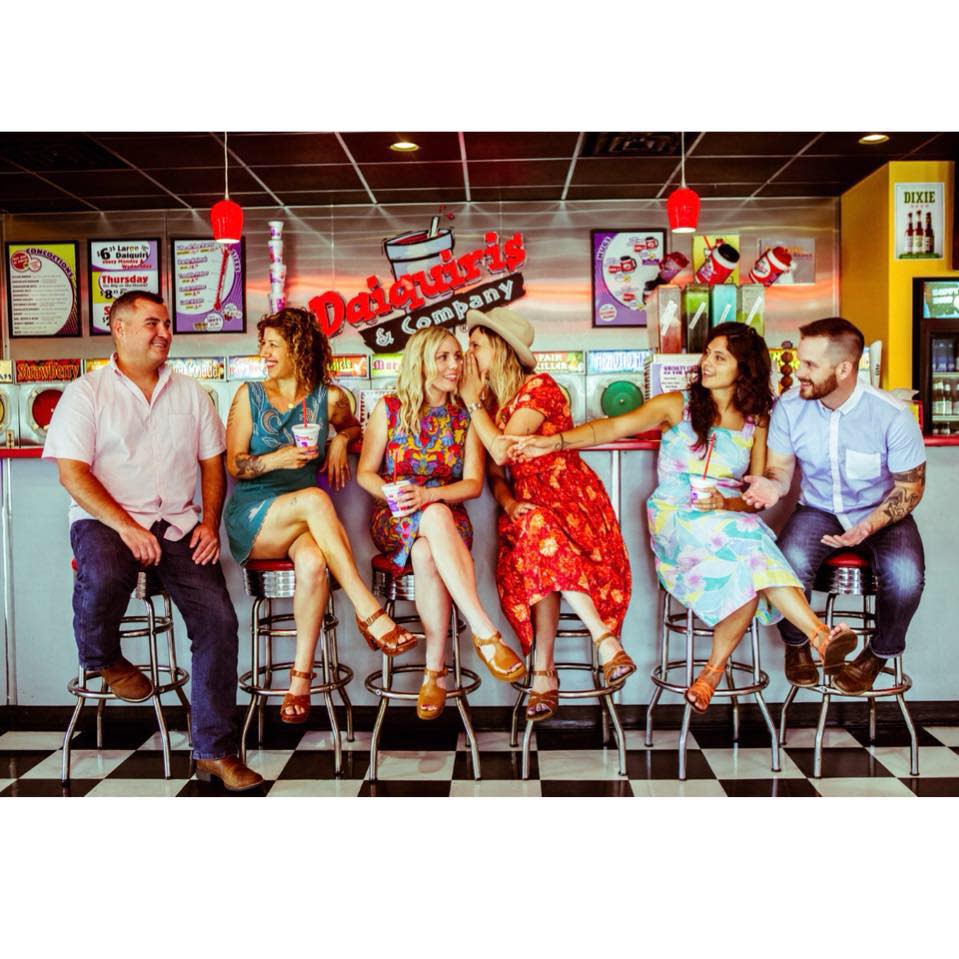 Image courtesy of Sarrah Danziger via Facebook.com/TheDaiquiriQueens/
 
For a time zydecos and fais do dos bandstands were dominated by male musicians, but now seems like the scene hasn't ever been more closely balanced by the sexes. Many of the new francophone groups to make waves in recent years have been led by women. The Daiquiri Queens and Babineaux Sisters are predominately female while New Orleans franco-pop band Sweet Crude is fronted by singer and percussionist Alexis Marceaux. Donna Angelle and Rosie Ledet often get overlooked though have been consistently two of the most hardworking and driven accordionists in zydeco.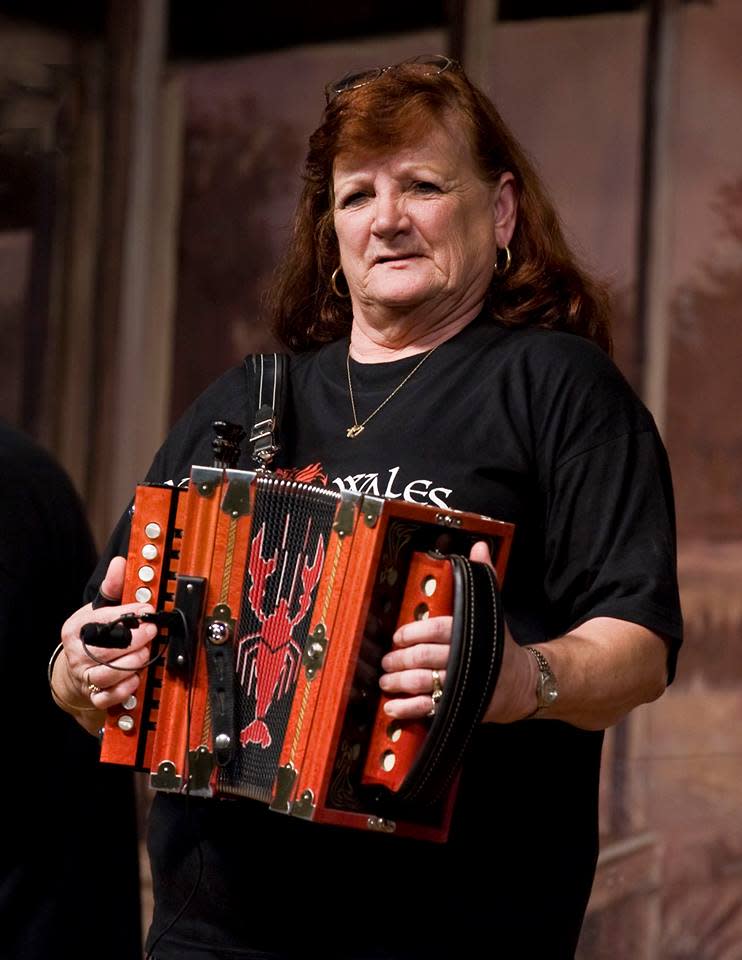 Image courtesy of Facebook.com/Sheryl.Cormier
Hopefully one day we'll see more women such as Sheryl Cormier or Creole music pioneer Queen Ida get their own tribute and place next to past honorees like Boozoo Chavis and D.L. Menard. Mainstream Cajun ambassadors Doug Kershaw, Jo-el Sonnier, and Jimmy C. Newman were paid homage collectively several years ago with a Country crossover theme. I feel each could've easily had their own year for what they accomplished individually. So far Cleoma Breaux and Ann Savoy have been the only two ladies honored in the festival's 40+ year existence.
I made a special playlist for this year's festival theme you can stream above or click here for the Spotify link. You'll hear only tracks sung by the ladies of coastal Louisiana. The mixtape includes Cleoma Breaux's "Prenez Courage" and "Le deserteur," a haunting Cajun Gregorian chant by the Magnolia Sisters. Also included are several tunes from Bonsoir, Catin, "Rosa Majeur" by Queen Ida, and a couple from the late Dale Dugas plus a swamp pop number from Yvette Landry and the Jukes.