This weekend's Festivals Acadiens et Creoles (FAeC) is set to kick off with four days of Cajun and Creole music and culture celebrations. On Friday the thirteenth, the Bayou Food Festival begins and will continue through Sunday as the food component of FAeC. Many festival goers look forward to their favorite offerings all year, while still discovering new tasty treats with each visit. Prepare yourself for a weekend of immersion in all things Cajun and Creole and be sure to bring your appetite. Whether you're a FAeC veteran or a first timer, don't miss these Bayou Food Festival favorites.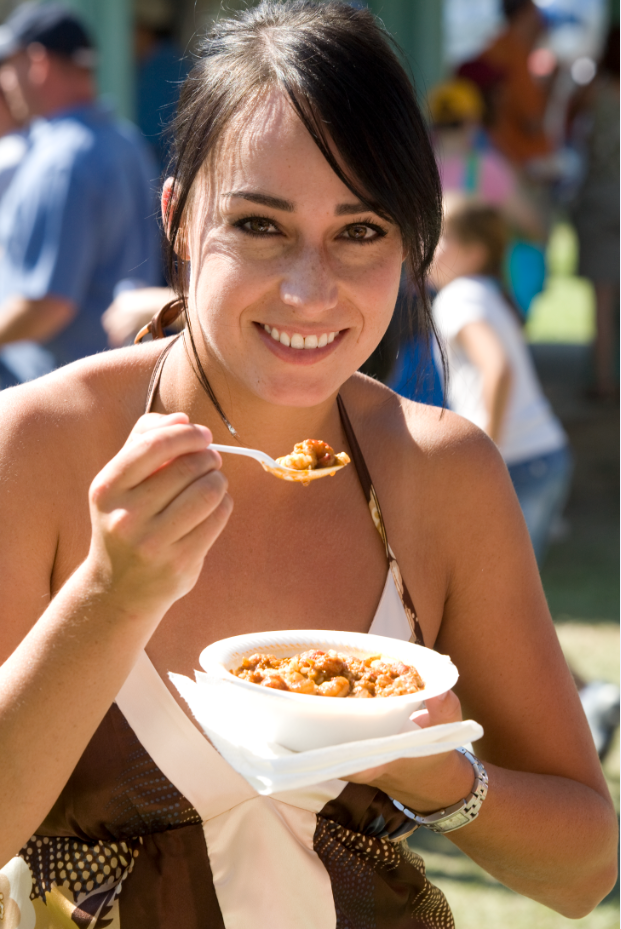 Image courtesy of Philip Gould
Savory Options
Bon Creole Seafoods, Inc.
For many, FAeC isn't a festival without the obligatory Crawfish and Spinach Boat ($9) from Bon Creole Seafoods. It's delicious, highly sharable, and iconic. Grab plenty of napkins and extra spoons so your friends can help you finish it. Or don't.
Bon Creole also has Red Beans and Rice, Shrimp Poboys, and Chicken and Waffles.
Fezzo's
Fezzo's, the Scott based boiled crawfish destination, offers what has become a staple of festival food in Acadiana: Fried Catfish topped with Seafood Étouffée. This dish combines two Cajun classics and is priced at $8. They also offer the Étouffée atop a Fried Crab Cake.  If you're festivaling with children, this may be the stop for you as Fezzo's also offers Corn Dogs with Fries.
Poupart's
Everyone's favorite local bakery brings big flavor to FAeC with their Crawfish Pistollette ($6), Spinach and Artichoke Bread Bowl ($7), and of course pastries like Chocolate Eclairs and Cookies ($2). Early risers can also find these fine folks serving Beignets ($4) and Coffee.
Cajuns Limited Concessions
These folks know how festival food works. They offer Shrimp ($6) and Alligator ($7) on a stick, making dreams of eating, dancing, and holding your drink come true. They also offer a Blumin' Onion and Cajun Chips.
Acadian Superette
New this year, and fresh off an impressive runner-up finish at a recent Plate Lunch festival, is Toby Rodriguez and his Acadian Superette plate lunch offerings. They'll have Fried Chicken and Smothered Pork options for $7 each.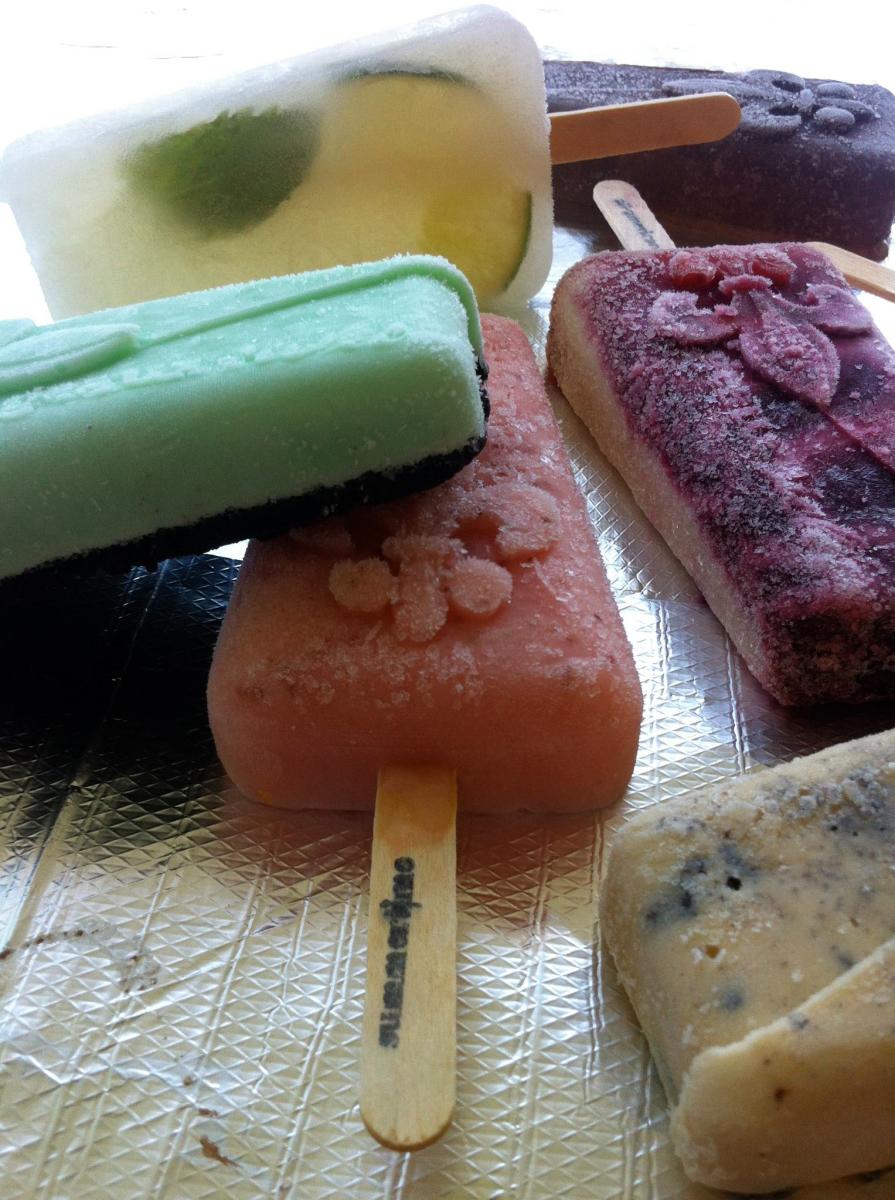 Image courtesy of Geauxsicles Gourmet Ice Pops
Sweet Options
Several vendors will have the cure for your sweet tooth cravings. Among them are these Lafayette favorites:
Carpe Diem Gelato - Espresso Bar
Four flavors of Gelato at $5 each
Geauxsicles Gourmet Ice Pops
Imaginatively flavored popsicles at $5 each
Karmacarons
Vegan and allergy friendly macarons in a variety of flavors, 5 for $10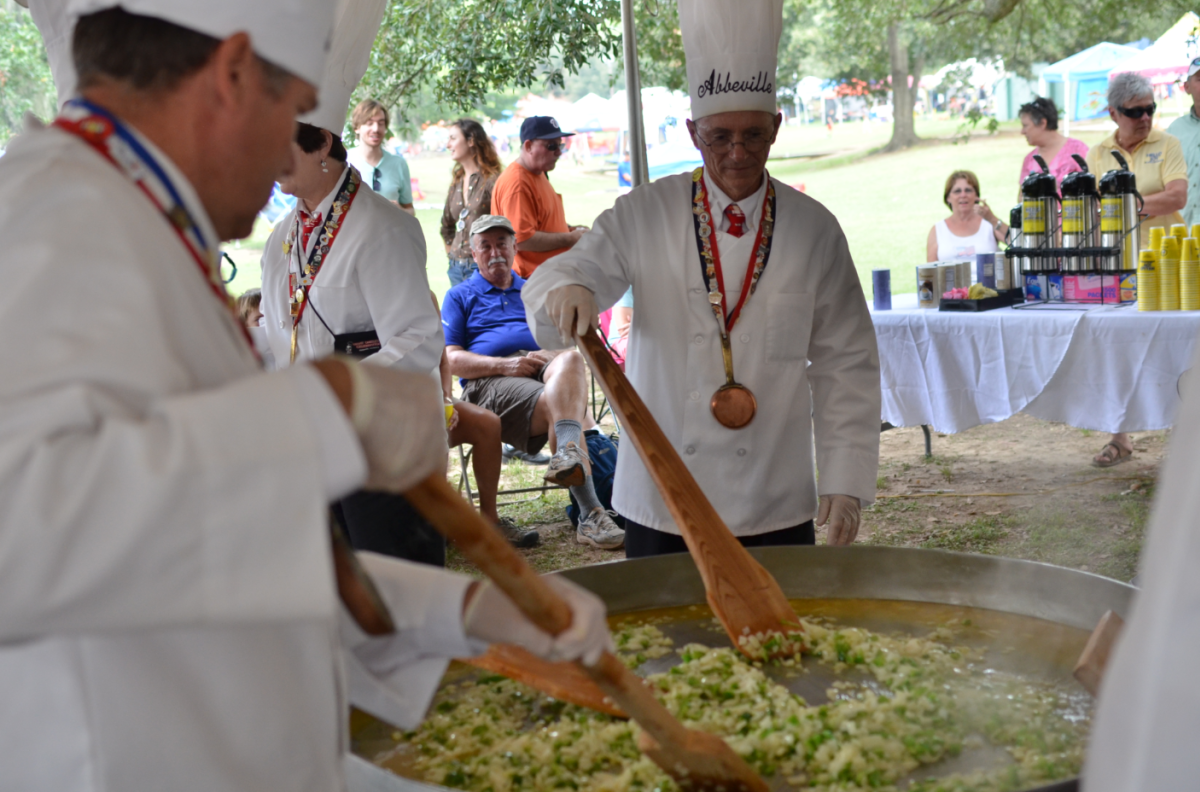 Image courtesy of Kevin Ste Marie
Culture Sur La Table
On Saturday and Sunday, beginning around lunchtime and continuing through the afternoon, Chef Colt Patin is hosting a series of Cajun and Creole cooking demonstrations by local chefs.  Sure to be as informative as they are delicious, the demos will cover topics like the origin of classic Cajun and Creole dishes (think Paella vs. Jambalaya) and will also demonstrate the creation of local favorites like Boudin, Crawfish Étouffée, and Alligator Sauce Piquant.
If you've ever wanted to see your favorite local chefs mic'd up and live on stage, see below for festival schedule and stop by Culture Sur La Table and learn something delicious.
Saturday, October 14
11:45 – 12:30
Good Eats Kitchen: Chef Jacob Hamilton
12:45 – 1:30
La. Culinary Institute: Chef Michael Ciuffetti – Jambalaya vs Paella
1:45 – 2:30
Cochon Cannery: Chef Dustie Latiolais
2:45 – 3:30
TBD
3:45 – 4:30
LA 31: Karlos Knott / Cajun Cooking and Beer Pairing
Sunday, October 15
12:00 – 12:45
BoudinLink: Traditional Boudin and Creative Uses
1:00 – 1:45
Cajun Culinary Roots: Chef Colt Patin of Louisiana Culinary Institute: Alligator Sauce Piquant
2:15 – 3:30
Chef Jude Huval of Pat's of Henderson: Crawfish Etouffée
3:45 – 4:30
Grillin with the Guru