Annual Boudin & Bacon Cook-Off Held Oct. 19
Acadiana's super sausage is celebrated Saturday, Oct. 19 during the annual Boudin Cook-Off in downtown Lafayette's Parc Sans Souci. South Louisiana's version of Octoberfest includes local beer, authentic boudin, Cajun music, and dancing.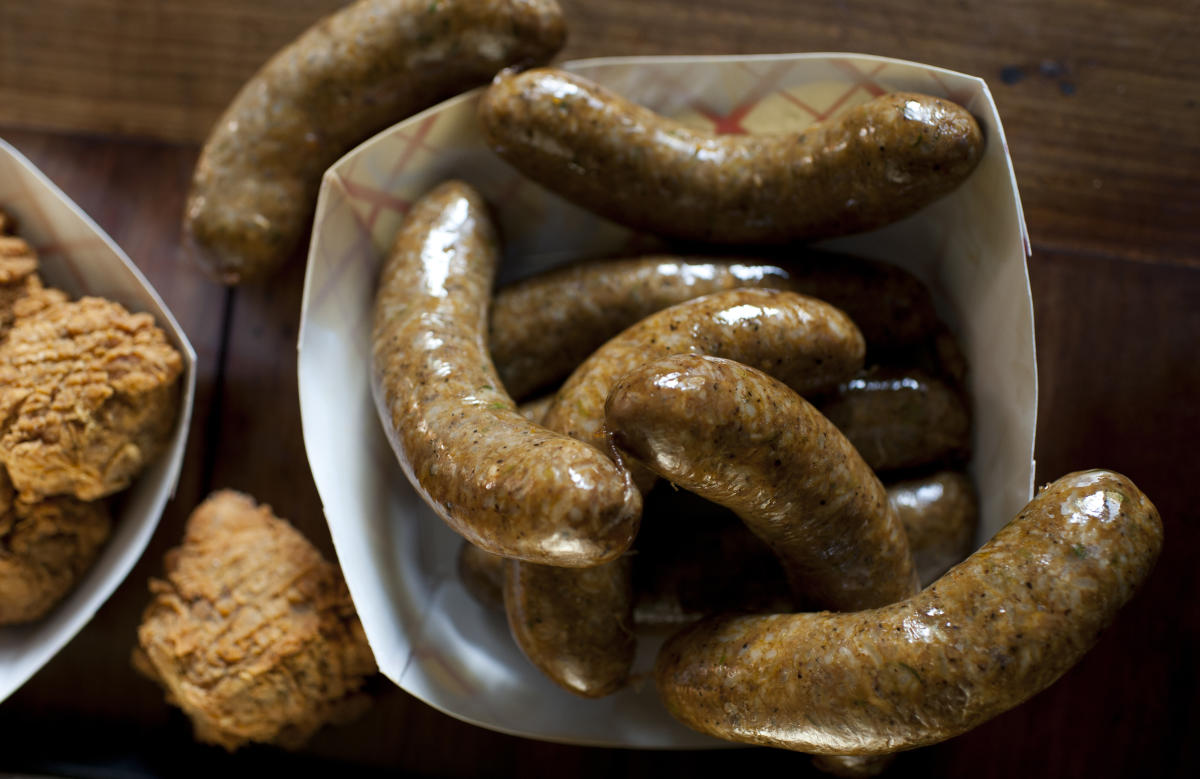 Early residents to South Louisiana didn't live high on the hog. They used the resources that were available to them: bountiful rice fields and plenty of pork, down to the last scrap. They say necessity is the mother of invention, and the Cajuns' creativity led to one of Acadiana's most favorite foods: Boudin. Unlike other sausages or the French boudin blanc, traditional Cajun boudin is a combination of pork sausage blended with rice and spices and stuffed into a natural casing.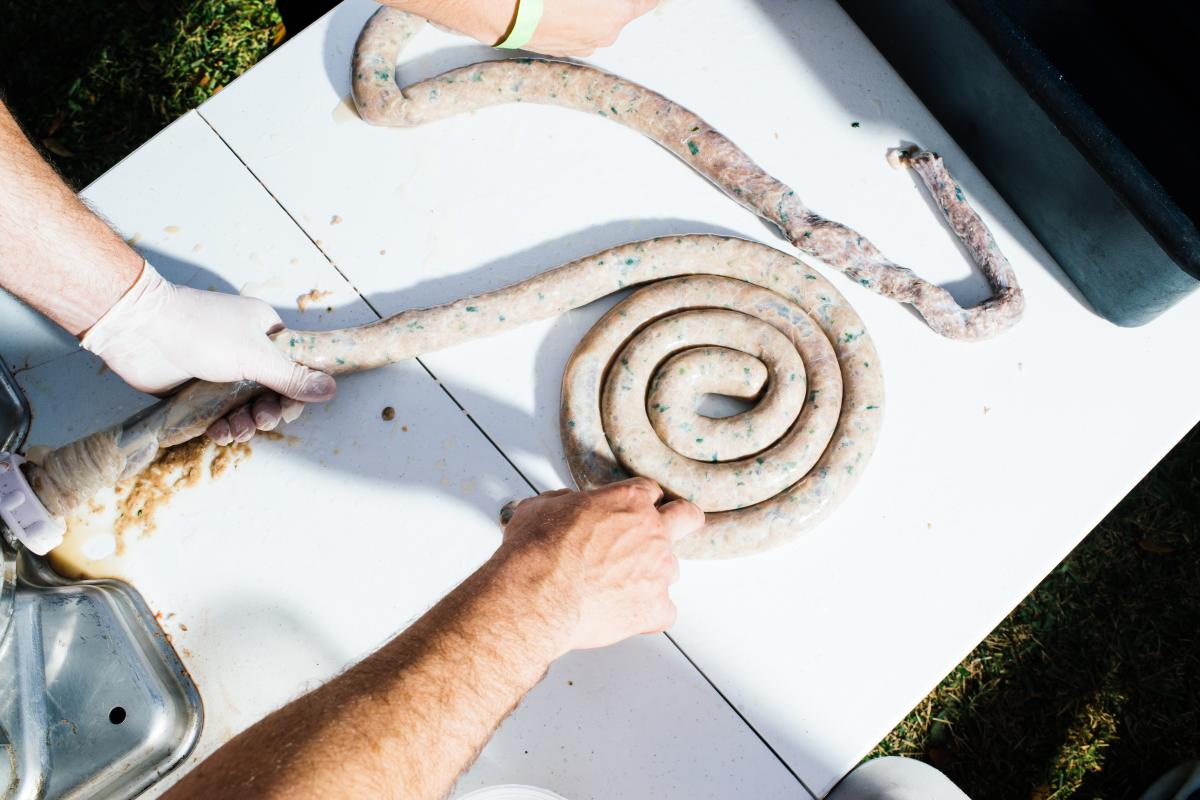 The idea for an annual celebration came from University of Louisiana history professor and food writer Bob Carriker, also known as the "Godfather of Boudin."

 
"This is a truly unique opportunity to sample the best of the best from throughout the region in one place," says Carriker. "We always encourage visitors to try boudin when they travel here. Every boudin is a little different, with recipes varying from family to family, so the festival allows everyone to sample each kind and pick their favorite. It's really a foodie paradise."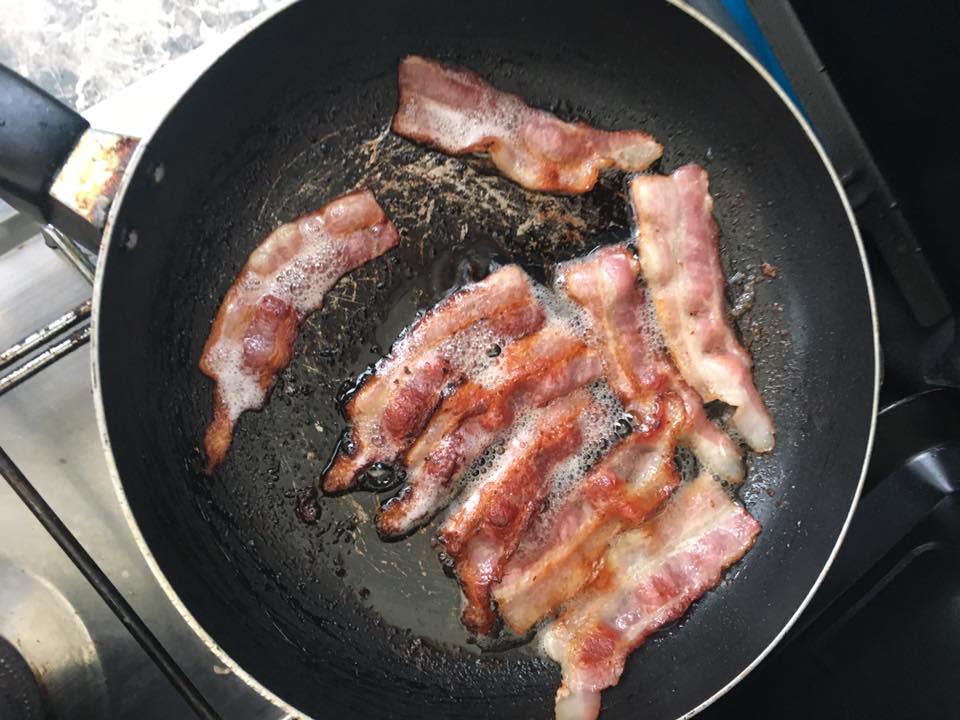 This year, the festival is bringing a bacon cook-off to the table—because, what doesn't taste better with bacon?
 
"There is a real trend right now in artisanal bacon," says Carriker. "A lot more people are making craft bacon and getting really creative with their recipes."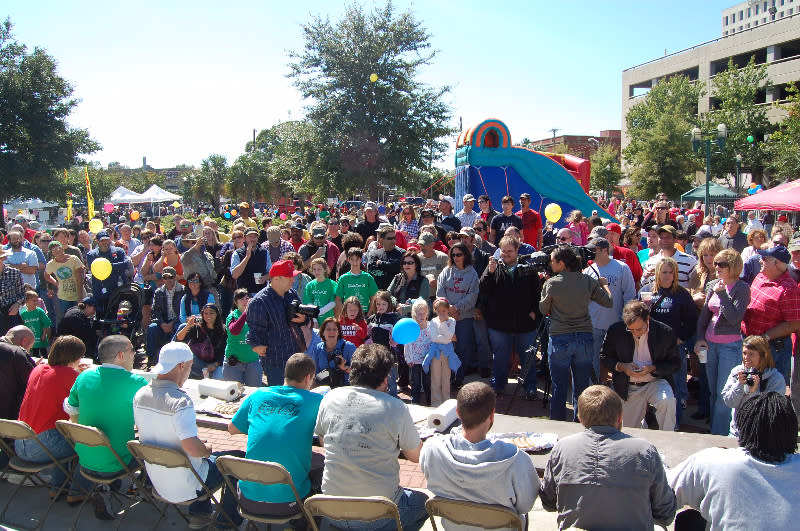 The fun begins at 10 a.m. on Saturday with live music from The Specklers, Alligator Blue, and The Babineaux Sisters as well as special activities throughout the day. Festival admission is free, and attendees can purchase tickets to sample bacon and boudin prepared by both amateur and professional chefs around the state. Attendees can cast their vote for the best boudin and bacon until 3:30 p.m. and the winner will be crowned at 4 p.m.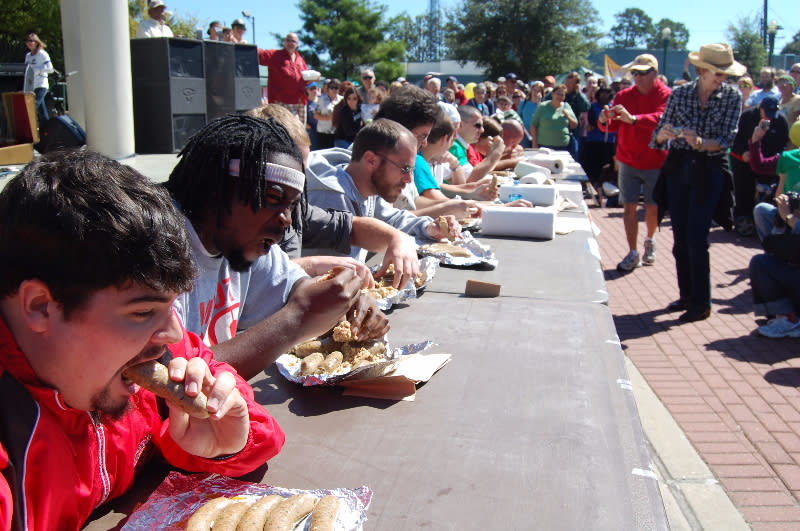 Those really wanting to pig out can participate in the fried boudin ball eating contest or the bacon-eating contest. Plenty of locally brewed beer will also be on hand to wash down all the boudin and bacon goodness.
 
The event is fun for all ages. Children can enjoy free fun jumps and face painting as well as free ice-cream sandwiches and other activities throughout the day.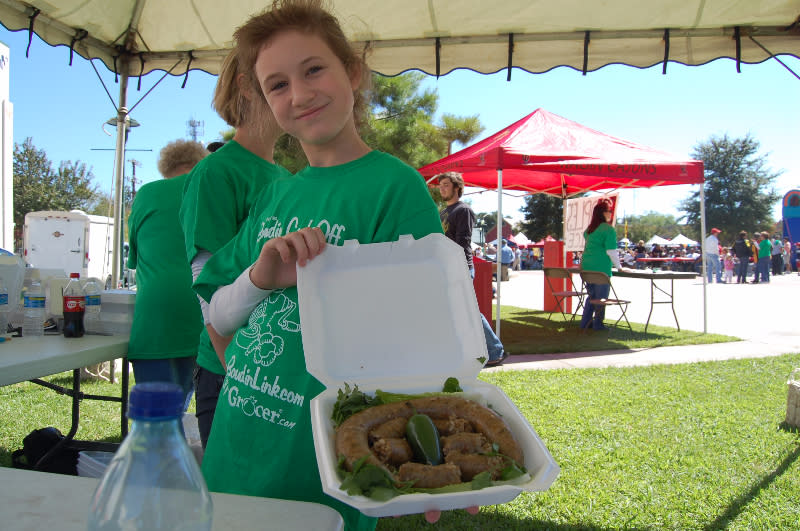 Parc Sans Souci is located at 201 E. Vermilion St., with an adjacent parking garage. For a full schedule of events click here.
 
Not in town for the festival? You can get your fill of all things boudin on our Cajun Country Boudin Trail by clicking here.