To say we are excited for the holidays this year is an understatement! This season is shaping up to look much more normal than the last. Hopefully, we'll be able to travel and spend more close time with friends and family that you may have missed in the previous year. Whether or not you're ready for them is another story.
With shipping delays and supply shortages adding to the worry of getting your coveted gifts in time, there's never been a better year to support the small makers and businesses in our own Louisiana community. Not only can you find local artists' works at some of our favorite shops, but there are also some fun holiday events for us to get out of the house finally!
Follow our guide for just some of this holiday season's highlights and ideas for where to find some unique things that will not disappoint, and let's make up for lost time!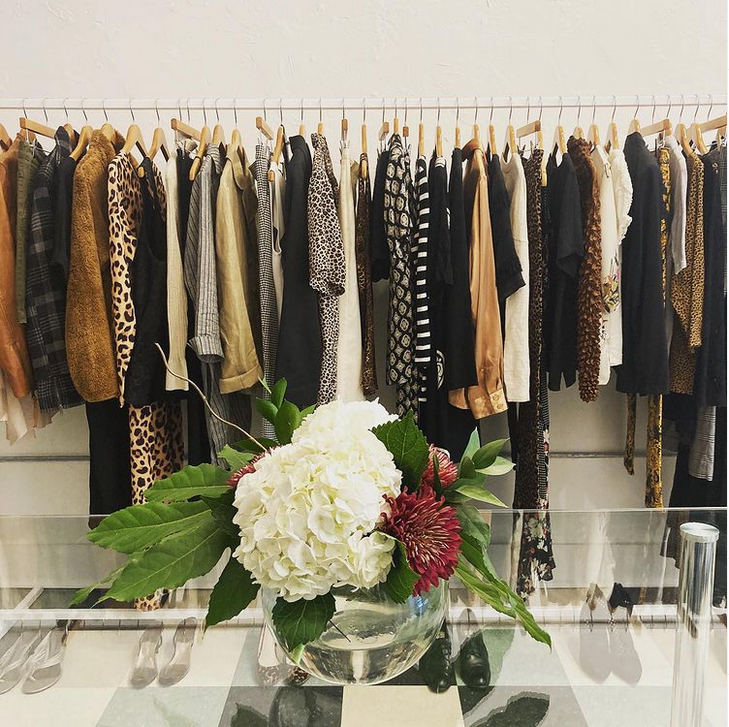 535 ½ Jefferson St, Lafayette, LA 70501
This small space packs a curated selection of both men's and women's new, thrifted, and vintage clothing making for a delightful shopping experience. Lilou hosts two resident vendors, Mojo Hand Vintage and The Hunt, alongside their finds, small-batch magazines, coffee products, as well as a micro coffee bar. They offer gift cards for the stylish and undecided if you know someone who would love it, but just not sure what to get them. Pop in this sustainable fashion boutique downtown and be surprised by what you might find. Grab a delicious beverage to keep you going while you're at it!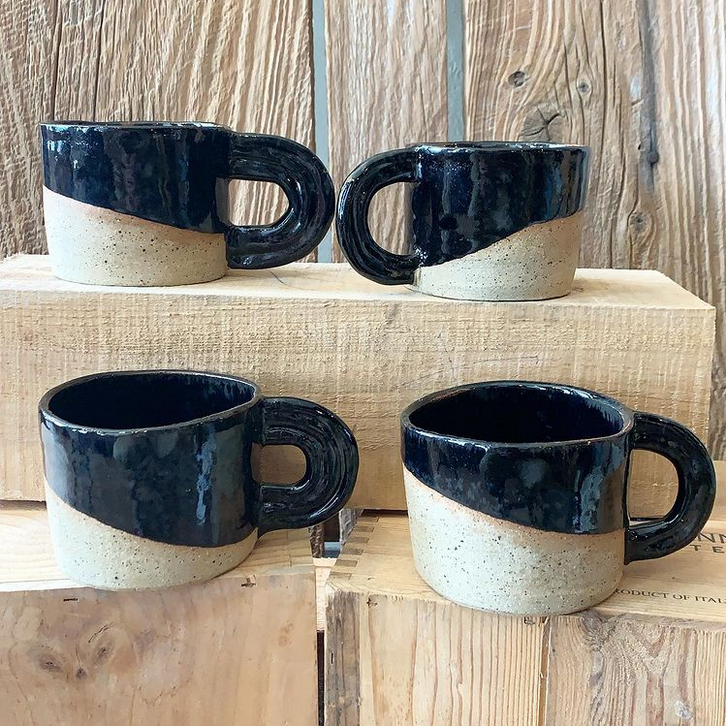 Find it at:
Genterie Supply Co.
408 Jefferson St, Lafayette, LA 70501
(337) 401-3833
A pandemic project has turned the owner of one of our favorite downtown staples, Genterie Supply Co., to venture to his more tactile side, with handmade pottery created at his home studio here in Lafayette. His pieces include bowls, mugs, planters, and incense holders, either hand thrown on a wheel or hand-built. You can find his work for sale at Genterie on Jefferson Street (along with all kinds of other great gifty things), Waysides Flower Garage on Magazine in New Orleans, or direct message to purchase.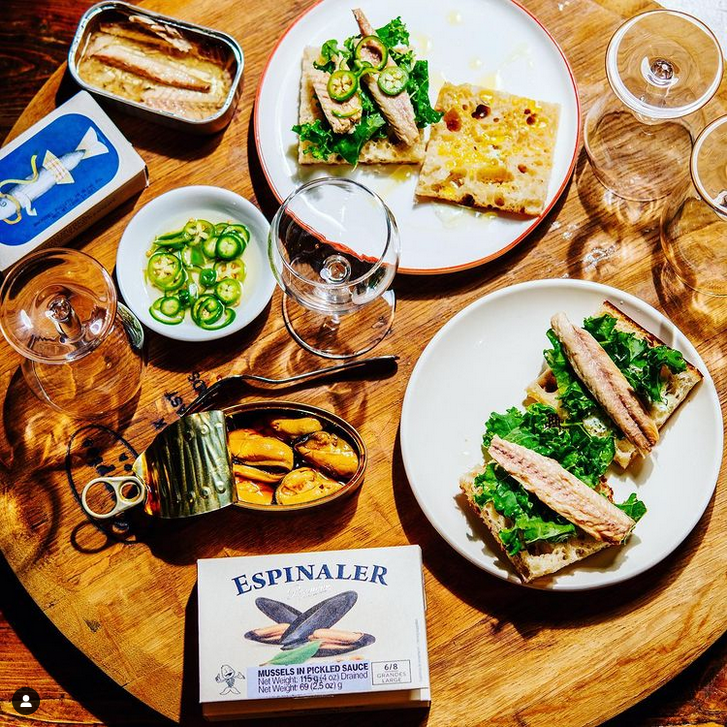 210 E. Vermilion St, Lafayette, LA 70501
We all know what to come here for first and foremost, it's in the name, but did you know the assortment of other items for the non-wine-o in your life? There's plenty of cookbooks (that can double as coffee table books), imported snacks like chips, crackers, and tinned fish, locally made recycled wine bottle candles, and gift packs ready to give or take to any holiday house party. Wild Child specializes in natural wine and small batch production, so anything and everything from here will make your holiday special. They will also be hosting an intimate evening event for Black Friday with a food pop-up from Pho-Kieu and music from JaRon Marshall and DJ Digital.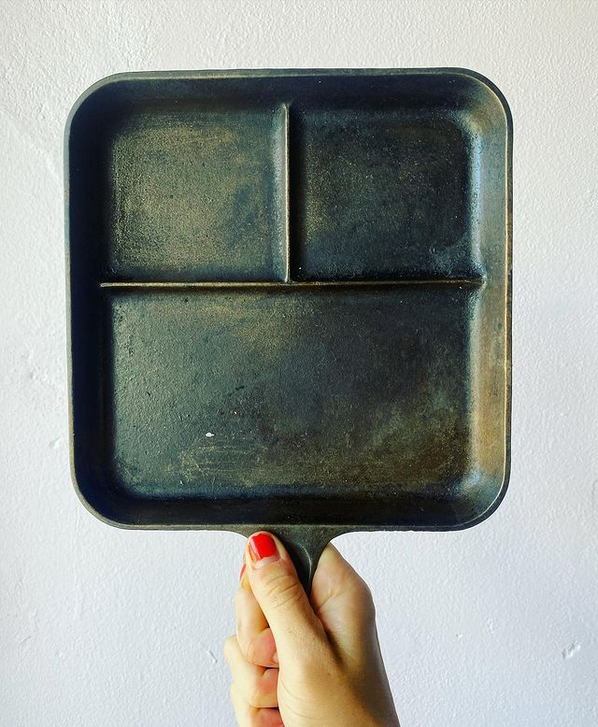 208 E Vermilion St, Lafayette, LA 70501
Just starting to open up for more action, this next-door sister space to Wild Child is worth keeping an eye on for various entertainment and shopping events. Coming up, New Orleans Japanese specialty knife shop Coutelier will be returning for a weekend pop-up shop at the beginning of December, just in time for holiday gifting. If you're around to catch the December Art Walk downtown on the second Saturday of the month, stop in to shop pottery from the All Good Pot Shop gals, along with art prints from photographer Denny Culbert, and selected vintage for sale. The space is open to book private events and host small vendors throughout the year.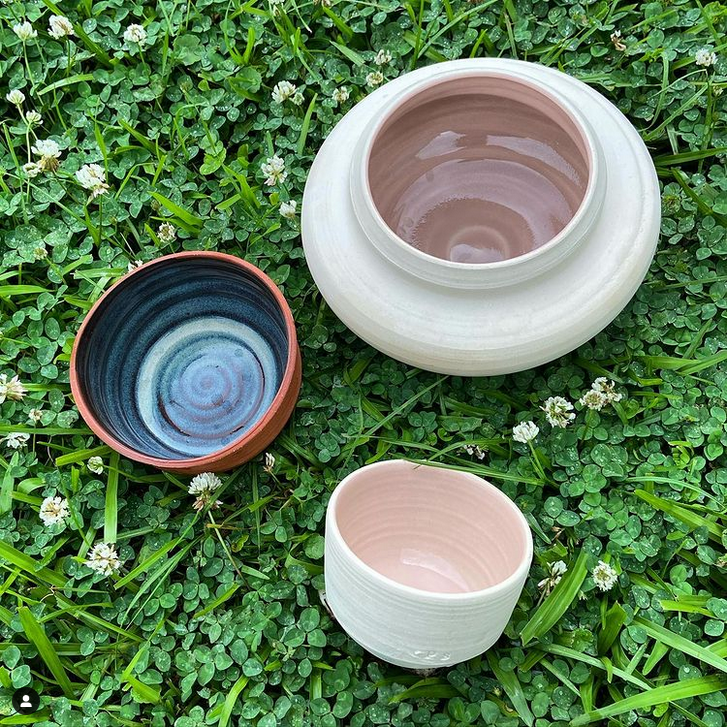 Find it at:
Root Floral Design
810 Jefferson St, Lafayette, LA 70501
(337) 456-7580
Although this duo of ladies throwing clay emerged in the past year, they are seasoned artists, both practicing ceramics on and off for years since their start at art school at UL Lafayette. They let their creative juices go in the studio they share, equipped with wheels, clay, molds, glazes galore, and a kiln to get it all fired up. So far, you can find pieces of their work at Root Floral Design, Waysides Flower Garage (New Orleans), and pop-up events like Art Walk in Lafayette.
Lala Pours Candle Co.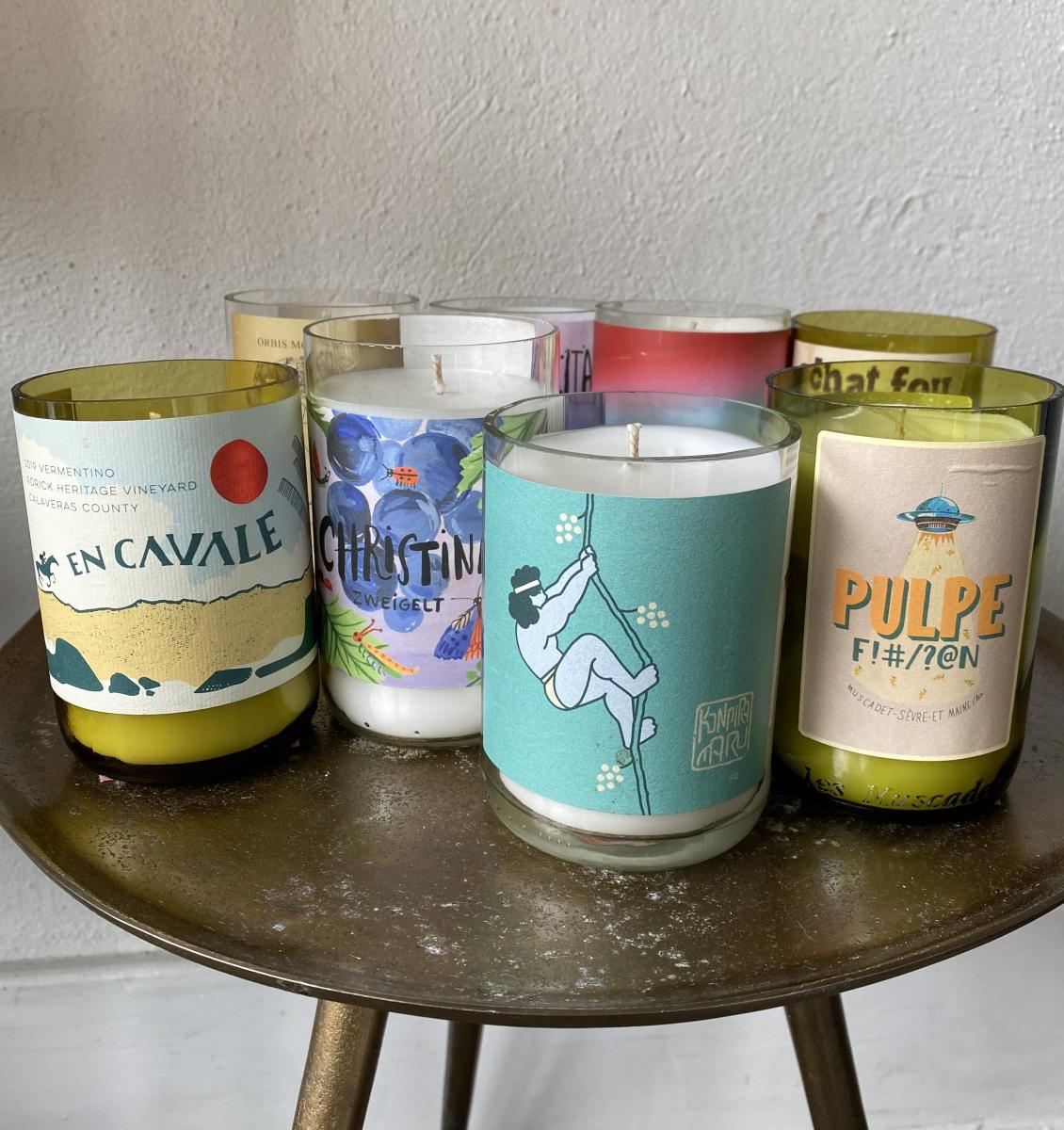 Find it at:
Pack & Paddle
601 E Pinhook Rd, Lafayette, LA 70501
(337) 232-5854
Another pandemic hobby took off with these coconut-soy scented candles that are handcrafted right here in town. Not only do they smell amazing and look lovely, but they are helping the environment too! Her candles are made from repurposed wine and beer bottles collected locally and saved from landfills. Currently, you can find them at Wild Child Wine Shop, Pack & Paddle, and Scratch Kitchen in Lafayette.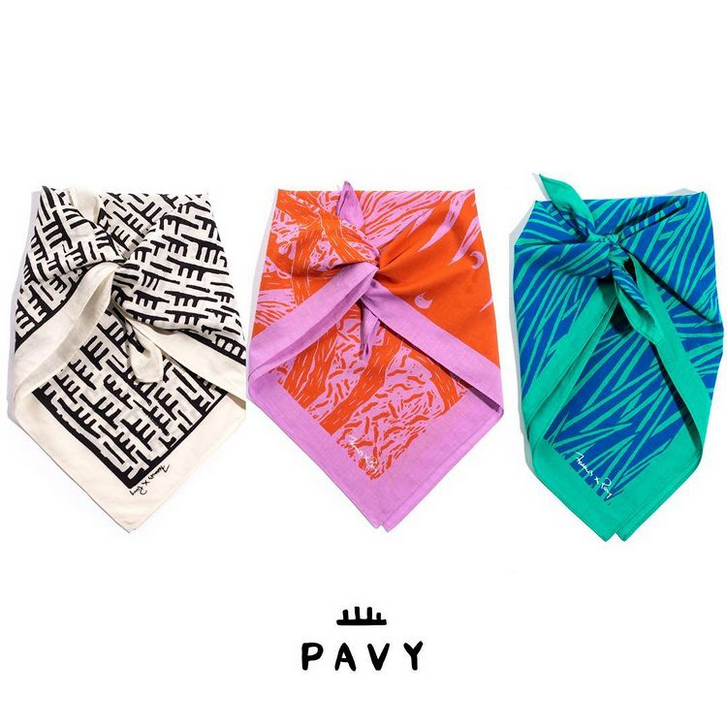 After all of us have spent the past year and a half sprucing up our living spaces that we have found ourselves spending more time in, what's better to add than functional art from a renowned local artist? Painter Francis Pavy has broken into the textile market and created a selection of goods that may be more attainable than that large wall art you've been lusting over. His collection includes small-batch products of fabric, wall coverings, pillows, prints, jewelry, bandanas, and scarves that provide a story into South Louisiana cultural traditions. You can view some of his work on display at the Pavy Studio in Gordon Square or order through the website.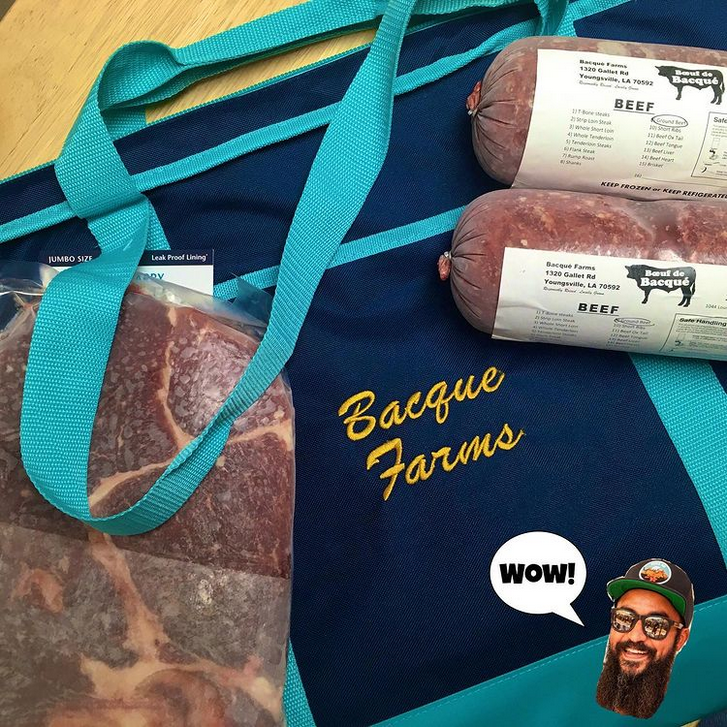 Down here in the south, you can never go wrong with a food-related gift or just keeping some backup snacks in the freezer! Max, this local farmer, produces beautiful grass-fed beef with the idea of taking care of the animals and the land and creating a better product for the people. He has lots of new stuff in the works, including new flavors of his fan-favorite meat pies, jerky, new inventory, fresh cleverly branded merch, and plenty of the classics. The Bacque cattle are processed at the Eunice Superette to slaughter, flash freeze, and package the beef. You can find Boeuf de Bacque periodically stocked at the Handy Stop in Lafayette, but follow his social media pages for updates on local pop-up locations, or contact his email for any questions or requests. He is even usually happy to make a personal delivery!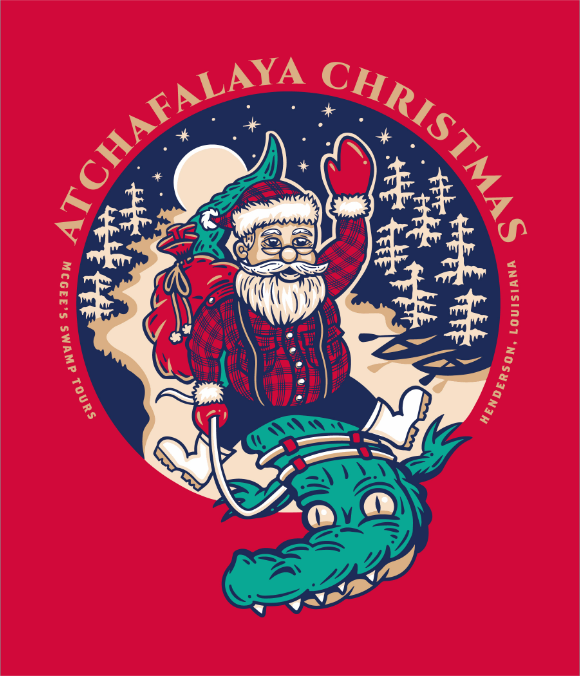 1337 Henderson Levee Rd., Henderson, LA 70517
(337) AIR-BOAT
Experience a swamp tour for the whole family led by Santa Claus at McGee's! The 60-minute tour will share the story of "The Cajun Night Before Christmas" on the Atchafalaya Basin and includes activities for the whole family. This event begins on November 26 and runs for several dates until December 23, day and night times available. This special event also benefits the Boy Scouts of America through SwampBase, which aims to immerse thousands of youth into the environment and culture of the Atchafalaya Swamp in South Louisiana.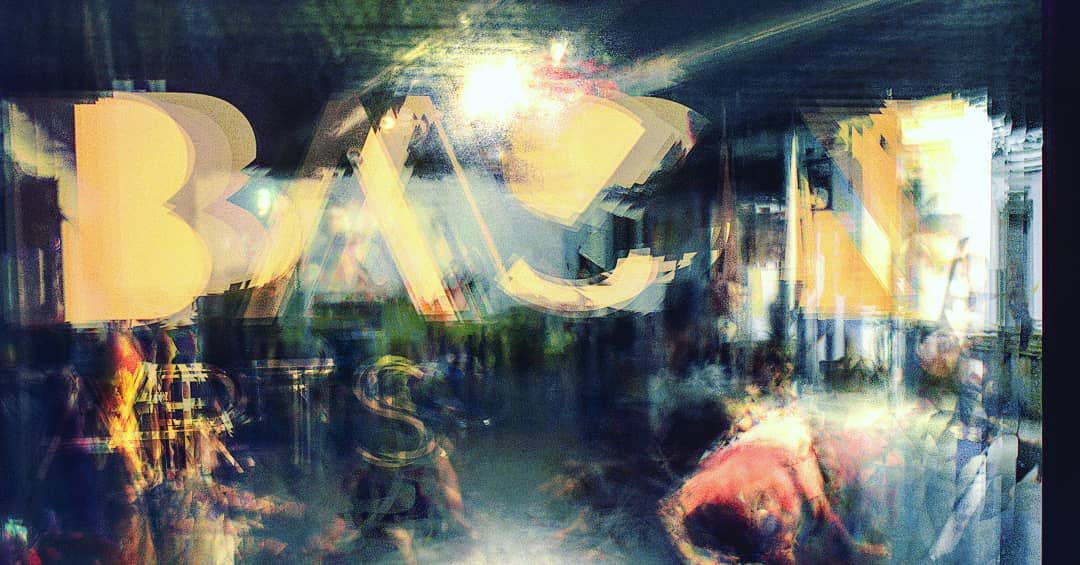 113 Clinton Street, Lafayette, LA 70501
If you were lucky enough to catch the holiday dance performances from Basin last year, you know to set aside an evening again for this year's 'The Best of Days' from Basin Dance Collective. It is a 4-part traveling dance performance beginning at Acadiana Center For The Arts & ending at Espirit de Couer, making stops throughout downtown. The event is on December 17 at 7:00 p.m. You can purchase tickets for $25 and find more information on their website.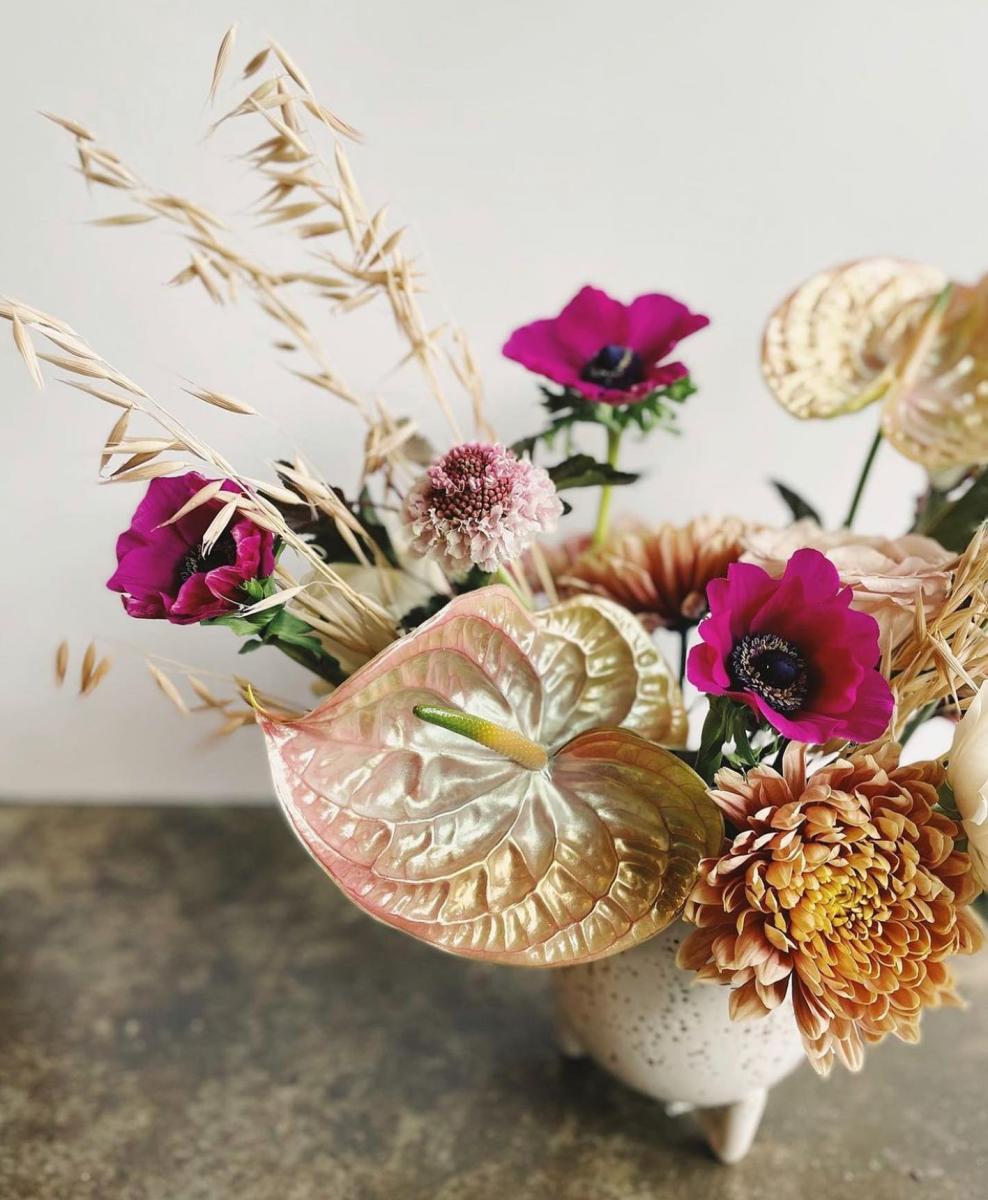 810 Jefferson St, Lafayette, La 70501
Never show up empty-handed to a gathering this season! You can't go wrong with some flowers, a plant or a sweet home good. Root Floral Design is best known for its wedding and event florals, but their new brick and mortar has the perfect gift to add life to someone's space. Offering a selection of florals to build your bouquet, potted plants, ceramics, and green thumb accessories, and greeting cards, this cute little space has a great selection of gifts that won't go to waste. You can always contact them to order floral arrangements for your special event or check out their classes to learn how to create beautiful pieces on your own!