I've sort of always considered the Macy's Thanksgiving Day Parade Santa the grand marshal of the nation's holiday shopping season. The frenzied arrival is flashy and, man, is it hectic.
But here in Acadiana, Small Business Saturday has caught on in a big way, and in general, there is an increased focus on gifts, goods and eats designed, crafted, cooked and grown by local merchants and artisans throughout the region.
In other words, we like to "shop small, y'all."
Local farmers markets and festivals do their part to highlight the abundance of regional artists, growers and goods available for retail purchase. These events offer a great blend of pop-up merchants outside of their online shops and vendors showcasing merchandise from their local, brick and mortar shops.
And this holiday season, Louisiana is offering visitors a comprehensive local shopping guide touching on every region of our Pelican State.
Launched Nov. 18, the Louisiana Cultural Shopping Trail was launched, catering specifically to out-of-state visitors. We say "out-of-state" loosely because we think our stuff is pretty cool, too. It you are paying a visit, it's worth checking out.
We've comprised of our own shopping favorites in and around the Hub City.
From Louisiana with love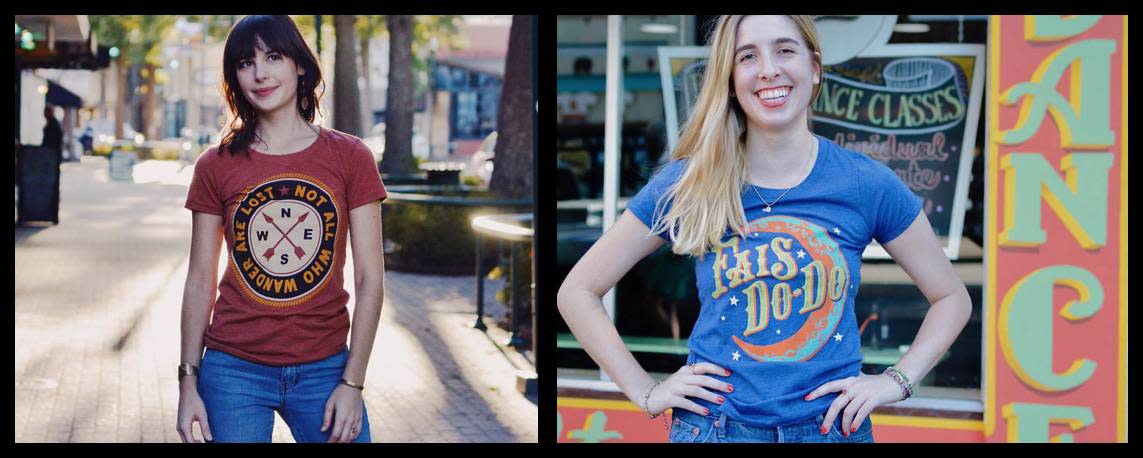 Image courtesy of ParishInk.com
We are proud of our culture and wear it on our sleeves, literally. From cool tees, pins, hats and other attire for all ages to fun, Louisiana-centric gifts and paper goods, Parish Ink has become a beloved holiday shopping go-to for visitors and locals alike.
Come for the history and living folk park and stay for the shopping. Vermilionville's La Boutique offers artwork, jewelry, music, cookbooks and literature produced right here in Acadiana.
As beautifully curated as the museum itself, the Hilliard Museum Store is worth a visit. Original artwork, jewelry, children's toys, educational kits, home accessories, stationary and other unique gifts makes this shop perfect for your favorite creative minds.
For foodies (or for people who really just like to eat)

Image courtesy of Facebook.com/CarpeDiemCafeWine/
I scream, you scream, we all scream for…gelato. Carpe Diem Gelato! is a local downtown district darling. It's an ideal afternoon hangout spot with coffee and special gelato flavors made daily. And they'll even teach you how to make your own. These affordable and family friendly classes are held weekly.
Look, there's a lot to eat here. I mean, a lot. Sure, you can try gumbo, but whose gumbo? Ask what joint around here makes the best boudin and you'll find yourself in a near-political debate. There are just so many options, which is a beautiful thing. But when the visit here is short, it helps to have a guide. And that's why there's Cajun Food Tours. With cozy transportation provided, these guided tours give you a sampling of regional cuisine. Or, if preferred, sample our diverse, international offerings. There's even a guided art tour. The service offers gift cards, which are ideal for your favorite tourist eager to try a little bit of everything.
For the outdoor lover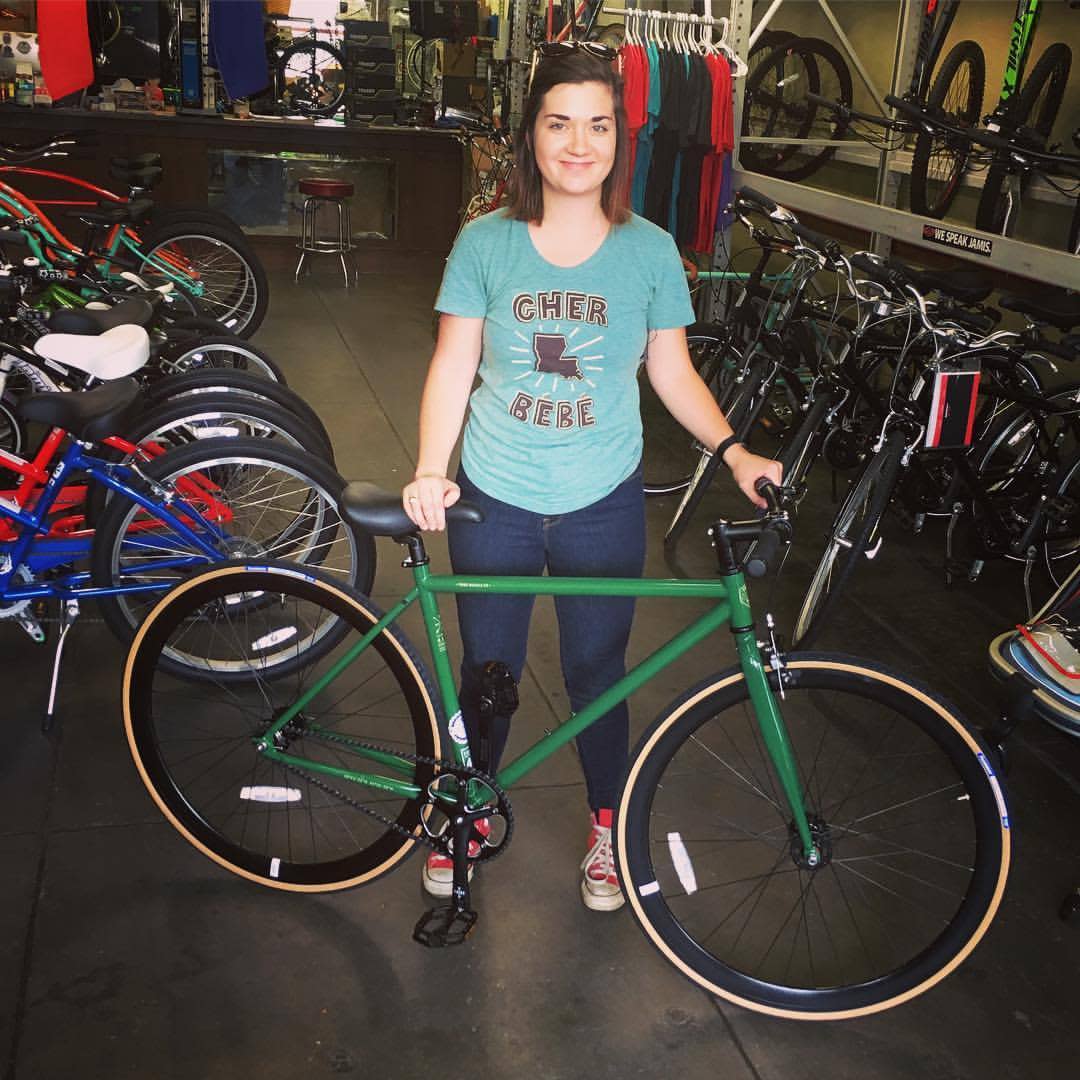 Image courtesy of Facebook.com/LafayetteCycles/
Celebrating 43 years of business, John and Becky Williams and the Pack & Paddle crew know their stuff when it comes to the living the "sportsman's (or sportswoman's) paradise." From backpacking and rock climbing to kayaking, fishing, fly fishing and camping, this is a one-stop shop that provides everything you need to teach you how to use it. Learn more and check out the shop's upcoming workshops and other events here.
Hub City Cycles
Located across from downtown Lafayette's Parc Sans Souci, Hub City Cycles sells, repairs and restores bikes. And they can make them look pretty cool tool. Megan Arceneaux and her team have been in operation for nearly four years offering maintenance services and accessories for biking enthusiasts, casual riders and everyone in between.
For those who have everything except this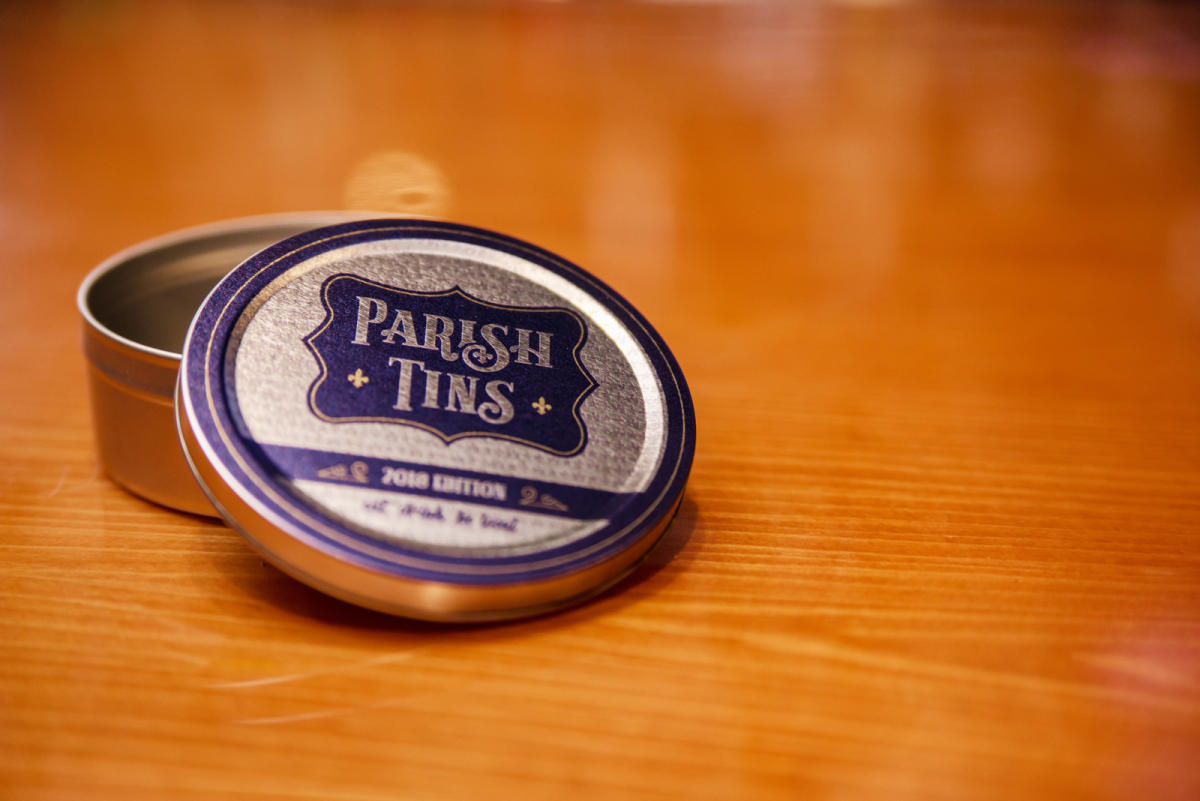 Image courtesy of ParishTins.com
This might be one of my favorite gift-giving concepts to support local businesses. They are gift cards, they are coasters and they are $200 worth of Louisiana food all in one small tin that only costs $25. Parish Tins partners with 20 local restaurants serving everything from fresh Gulf oysters, wine and hors d'oeuvres and sushi to artisanal pizza, gourmet burgers and other fare making it an ideal gift for family, friends, co-workers and, well, anybody who likes to eat.
Geneterie Supply Co.
You've got style, kid. And there's a chance your friends do, too. Or maybe the whole gang just likes cool stuff you can use, like a mini bar set that can be brought on a plane. Genterie is a collection of some of the hippest inventory in town including clothing and accessories for men and women and gifts for travel, the home and the next party.
So you can say, "Here, I made this for you"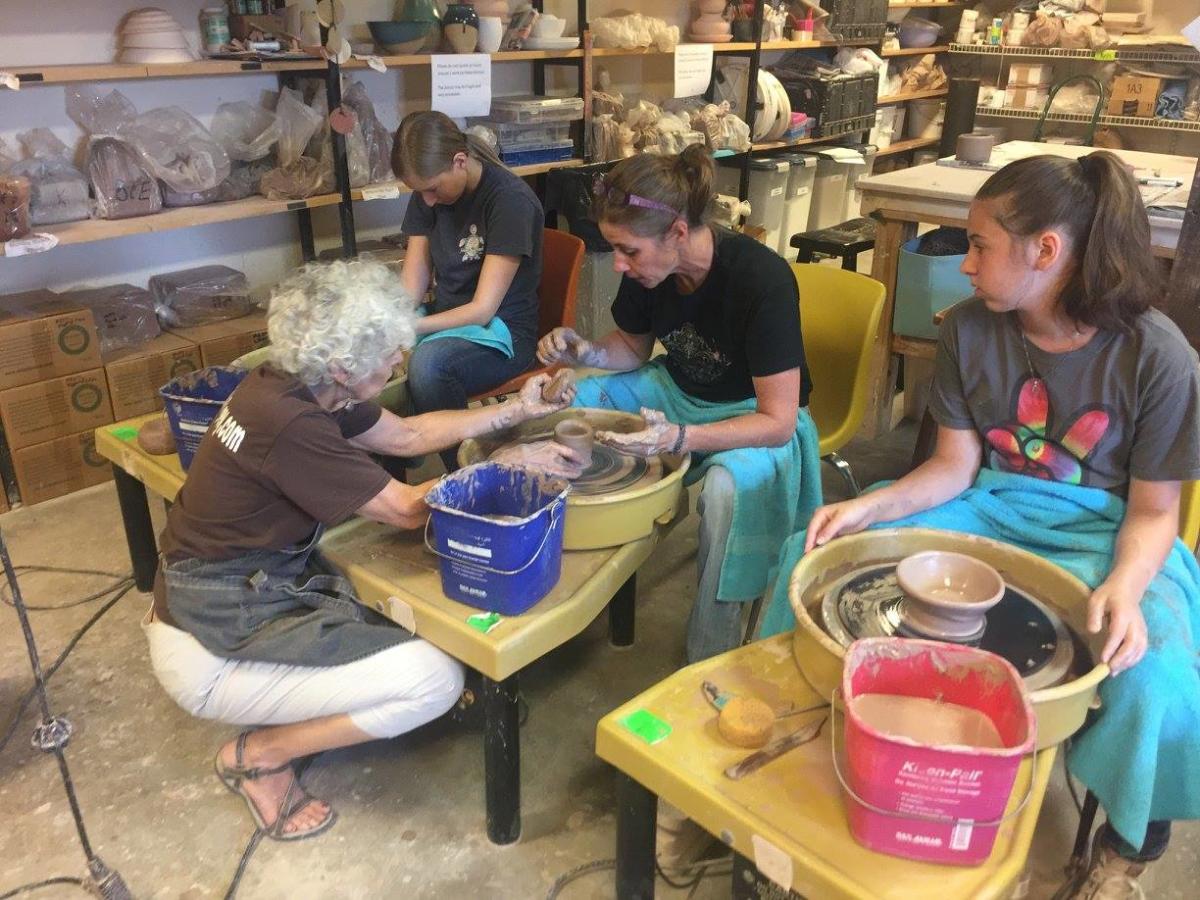 Image courtesy of Facebook.com/PotteryAlley/
The concept is simple. Pick your pot, paint it up and let it glaze. Clayfish Bisque lets you get creative, providing all the resources you need to design a ceramic work of art. It can also play host to children's parties, bridal showers and other gatherings throughout the year.
Located in Lafayette's Freetown Port-Rico neighborhood, Pottery Alley's experienced staff can teach you to how to take the wheel and hand mold your own pottery. Workshops, weekly lessons and parties are all available so the whole family can get their hands dirty and build something all their own.