The world-famous hot sauce comes with an incredible story. Pay a visit to Avery Island to walk through 150 years of company history, take a chef-led cooking class, and explore the beautiful grounds of Jungle Gardens. Here are 10 things you might not know about the world's favorite hot sauce: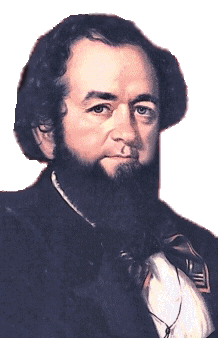 Image courtesy of Wikipedia
Edmund McIllhenny grew his first pepper crop on Avery Island in 1868. He chose the site for its natural salt dome. Rising 163 feet above sea level, it's the Gulf Coast's highest point.


 
McIllhenny made his TABASCO® sauce with just three ingredients: vinegar, salt, and pepper mash from his homegrown peppers. His family still runs the company from Avery Island today. While there are numerous flavors offered, the original sauce recipe remains the same.


 
Following company tradition, all TABASCO® peppers are picked by hand. Pickers ensure ripeness by comparing the color of the peppers to a small wooden dowel, "le petit bâton rouge," painted the preferred hue of TABASCO® red.


 
TABASCO® is sold in 185 countries and has been designated as an official supplier to the British royal household. It's given to soldiers overseas and is on the official menu of the Space Shuttle.


 
Visitors to Avery Island may take a Factory Tour to learn the history of the company. The tour allows you to walk through the pepper greenhouse, through the barreling process, and onto the factory floor to watch the blending and bottling. The last stop includes the Gift Shop, where you'll find hundreds of TABASCO® items. Be sure to try the TABASCO® flavored soda and ice cream!


 
The onsite restaurant 1868!® serves authentic Cajun cuisine like boudin, chicken and sausage gumbo or crawfish etouffee. You can even sign up to take a cooking class. Learn to cook like a Cajun as Chef Jeremy Conner leads you through two appetizers, a main course, and dessert that you get to enjoy.


 
Also on the property, Jungle Gardens is a 170-acre semitropical garden with abundant wildlife. Take the self-led cell phone tour and drive through the garden's 15 stops, including to the centuries-old Buddha statue.


 
McIllhenny possessed over 100 varieties of Camellias and planted more than 64 varieties of bamboo.


Located within Jungle Gardens, Bird City is a 35-acre private sanctuary, which Theodore Roosevelt once called the most noteworthy reserve in the country. From the observation tower, you can admire an array of birds like snowy egrets, herons, anhinga, white ibis, roseate spoonbills, blue-winged teal, ducks, and other migratory birds.


 
TABASCO® is a sustainable, environmentally friendly company. Over 30 percent of the fields use Drip Irrigation, and the factory repurposes discarded materials. Mash is sold as a seasoning for seafood boils, and wood barrels are made into wood chips for grilling.
Visit TABASCO® at Highway 329 in Avery Island or by going to TABASCO.com.