Watching Fireworks
If you're interested in watching a fireworks show in and around the Lafayette area, we've compiled a list of places where the whole family can join in on the celebration.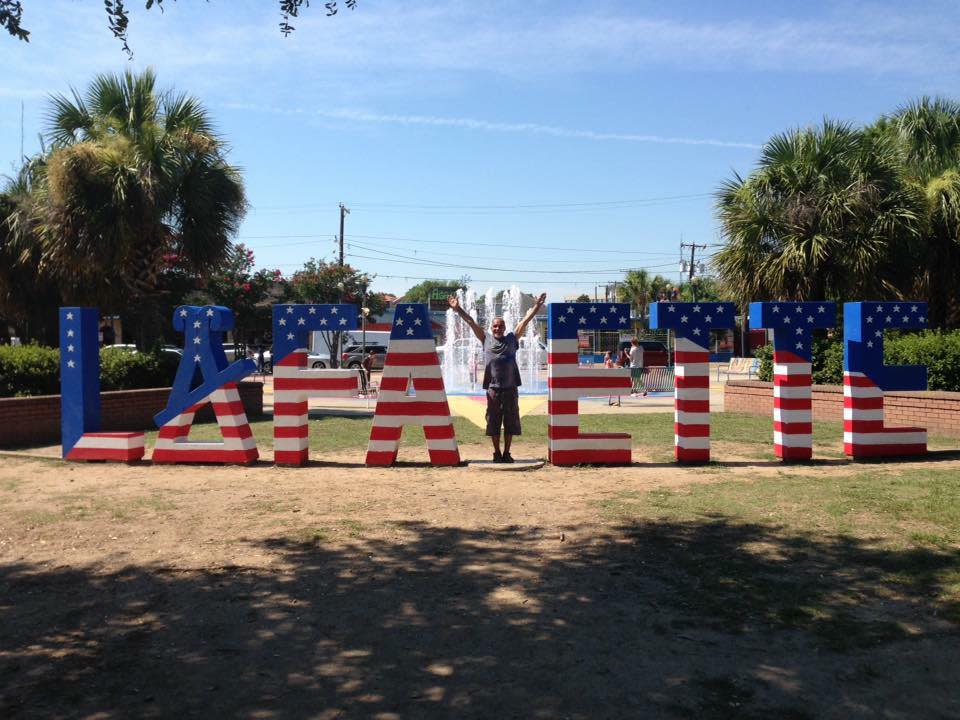 July 3
 • Jennings Stars & Stripes Festival -  3:30 pm-9:30 pm - Louisiana Oil & Gas Park in Jennings.
Admission - $2 for individuals 13 and over. 
Live music from 4 pm-9 pm. "Celebrate America" Fireworks Show will begin immediately after. 
Note: Ice chests and lawn chairs are allowed.
• Fireworks at The Pond -  5:30pm-9:15 pm - Sugar Mill Pond in Youngsville.
Admission - Free
Live music, family-friendly activities including pony rides, face painting and more. Fireworks set to start at 9 pm.

• Uncle Sam's Jam - 5pm-10pm - Parc International in Downtown Lafayette.
Admission - Free
Live music, face painting, rock climbing and more. Fireworks are set to begin around 9:30 pm.
Ice chests are not allowed, however, there will be food and drinks available for purchase.
July 4
• Broussard Independence Festival - 5:30pm-9:30 pm - Broussard Sports Complex at St. Julien Park.
Admission - Free
Live music begins at 6 pm. Fireworks begin at 9 pm. 
• Erath 4th of July - Downtown Erath.
Admission - Free
Live music, a carnival and games, water fights and more. Fireworks on July 4th start at 9 pm.
• New Iberia 4th of July Parade - 5:30 pm-7:30 pm - Downtown New Iberia.
Admission - Free
Fourth of July parade followed by Honor Guard ceremony along with harmony of patriotic music near Bouligny Plaza.
• Eunice 4th of July Fireworks - 9 pm - Eunice Recreation Complex.
Admission - Free.
• Fireworks on the River - 6:30 pm - Nall Park in Krotz Springs.
Admission - Free
Live music, fun jumps, food, drinks and more. Fireworks start at 9 pm.

• Breaux Bridge 4th of July Celebration - 5:30pm-9:30 pm - St. Bernard Church and Pont du Teche.
Admission - Free
Rosary at 5:30 pm. Mass at 6:15 pm. Live music and fireworks at 9 pm.
 
Popping Fireworks
While you're able to see fireworks shows in and around the Lafayette area, only certain areas of Lafayette Parish allow residents to purchase and pop fireworks. Only those that reside in the unincorporated sections of Lafayette Parish are allowed to pop fireworks from 8 am to 10 pm up until the 4th of July. On July 4, you can pop fireworks until 1 am. 
The Daily Advertiser suggests these tips to keep in mind while handling fireworks.
Obey all local laws regarding the use of fireworks.
Know your fireworks: Read the cautionary labels and performance descriptions before igniting.
Children should never handle fireworks.
Safety glasses should be worn when shooting fireworks.
Light one firework at a time and then quickly move away.
Use fireworks outdoors in a clear area, away from buildings and vehicles.
Never relight a "dud" firework. Wait 20 minutes, and soak the firework in a bucket of water.
Always have a bucket of water and a charged water hose handy.
Never carry fireworks in your pockets, or shoot them from glass or metal containers.
Do not experiment with homemade fireworks.