Mardi Gras
March 1-5, 2019
Lafayette Parish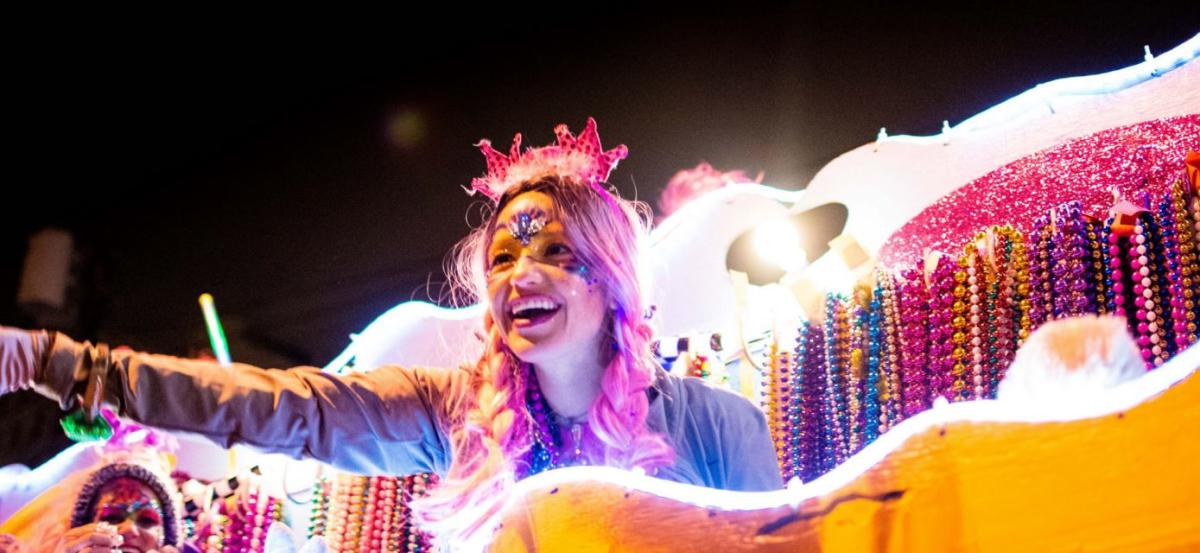 South Louisiana is home to the greatest free party on earth, a colorful celebration known as Mardi Gras. In Lafayette, LA residents celebrate in many ways including the traditional Courir de Mardi Gras; parades with marching bands, beads and doubloons; Mardi Gras Indians with elaborate dancing and costumes; various styles of king cakes; as well as extravagant Mardi Gras balls complete with a king and queen. Click here for the 2019 schedule of events or view the listings below.
Azalea Trail Bicycle & Classic Car Cruise
March 9, 2019
Lafayette, LA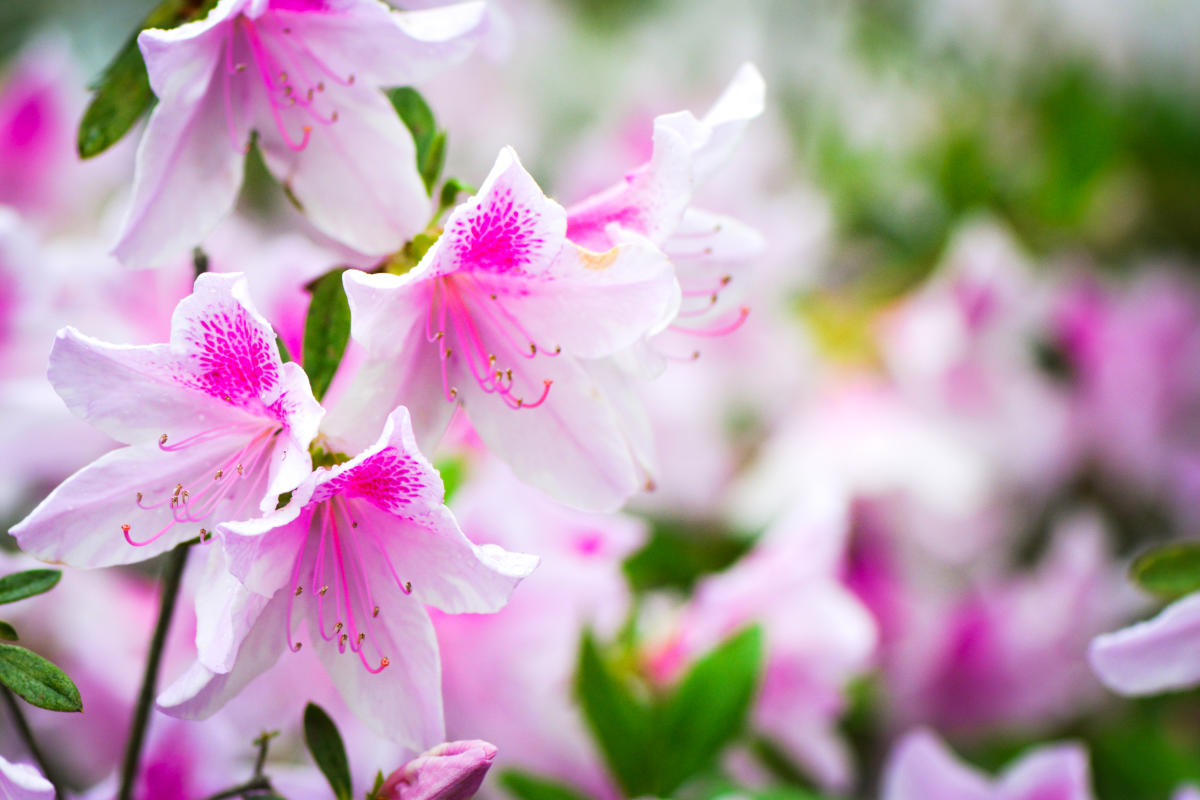 Ride through Lafayette's historic neighborhoods to admire the azaleas and raise money for the continued restoration of the trail. Cyclists will meet at 1 p.m. at downtown's Parc Sans Souci (201 E. Vermilion St.). Families can enjoy a short two-mile ride while others may opt for a 6.5 or 13-mile ride through city streets lined with azaleas. Helmets are required, and admission for ages 12 and up is $15 including food and drink. The Classic Car Cruise, featuring vintage vehicles before 1975, will begin at 2 p.m. at the Visitor Center (1400 NW Evangeline Throughway). Admission is $25 and includes food and drink for two. Awards will be given for "Best Vintage Costume" worn by a cyclist and a car cruiser as well as "Best Azalea Display." All participants will also receive free admission to the Hilliard University Art Museum. Click here for more information.
Free Concert Series
Rhythms on the River
Thursdays starting March 28 from 5:30 – 8:30 p.m.
River Ranch Townsquare, Lafayette, LA 70508
Downtown Alive!
Fridays starting March 8 from 6:00 - 8:00 p.m.
Bach Lunch
Fridays starting March 15 from 12:00 – 1:00 p.m.
Parc Sans Souci, 201 E Vermilion St, Lafayette, LA 70501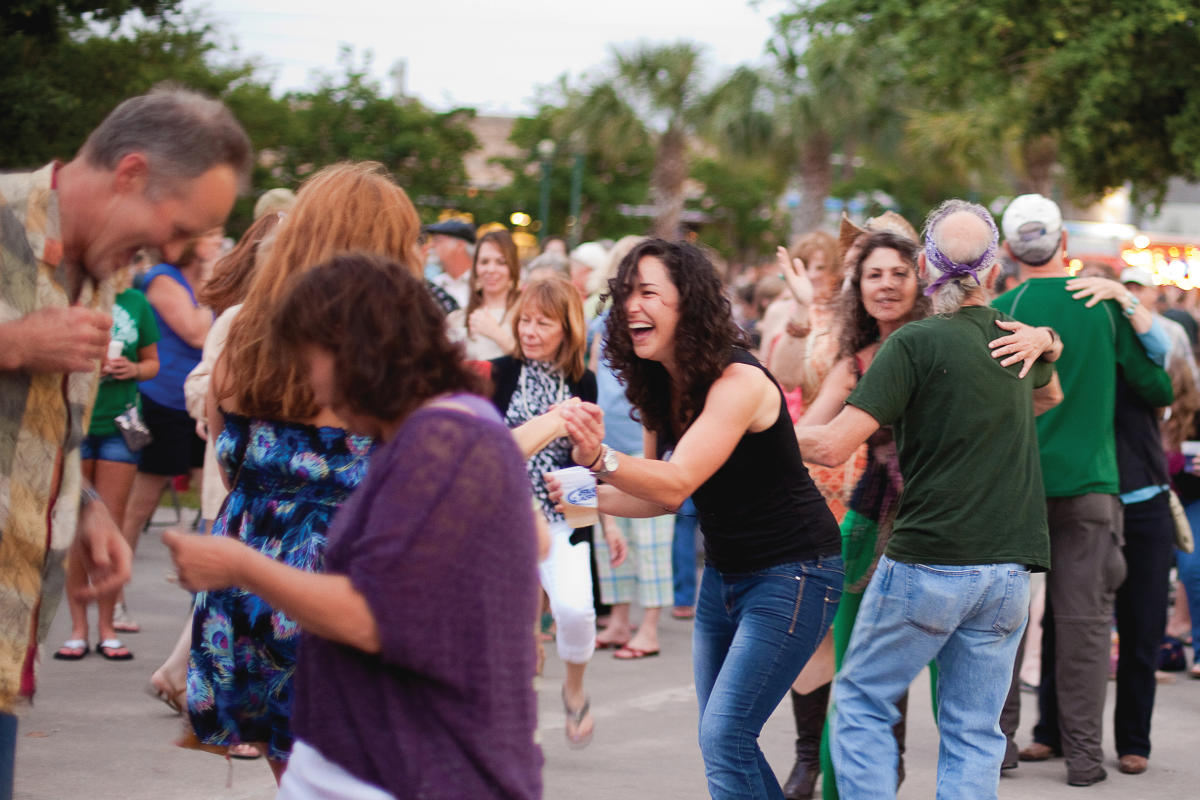 During the fall and spring Lafayette becomes a music mecca with free concert series. The good times roll on Thursday with Rhythms on the River, a free evening concert series held in River Ranch's Town Square. Friday is the family friendly Bach Lunch, a free popular lunchtime music series that takes place in Downtown Lafayette, that couples local food offerings with music for all ages. For more information on all the concert series in the area click here.
Celtic Bayou Festival
March 15-16, 2019
Warehouse 535 ,  535 Garfield Street Lafayette, LA 70501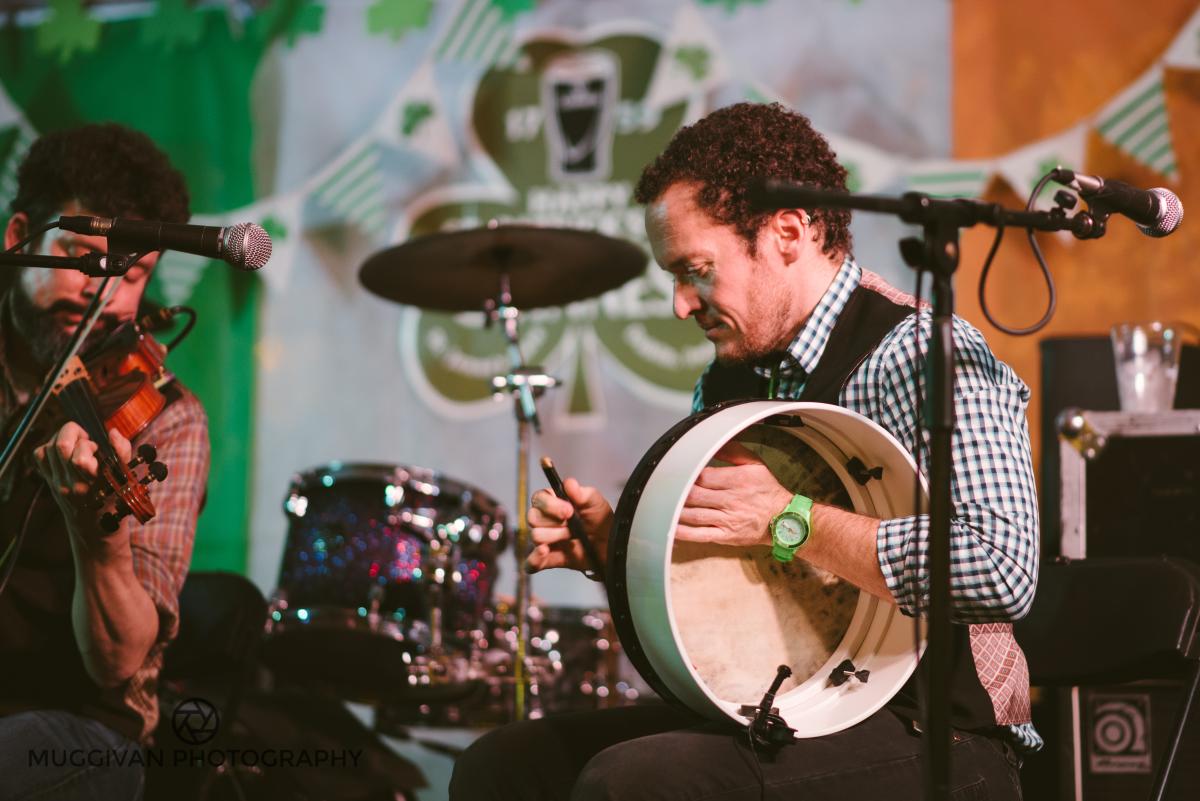 Image courtesy of Muggivan Photography
The Celtic Bayou Festival focuses on preserving and celebrating all aspects of Irish, Irish American and other Celtic cultures while instilling an appreciation of this heritage in current and future generations. A family friendly event, this annual festival is held on St. Patrick's Day weekend at Warehouse 535. With performances by traditional Celtic bands from both close to home and around the world and unique events such as Irish Lenten Crawfish Boil, Guinness Cook-Off Competition, Bailey's Bake-Off Competition Green Mile Pub Crawl, and a Genealogy tent for Acadiana people to trace their Celtic roots, Celtic Bayou Festival is a crowd pleaser for both young and old, no matter which culture you hail from. Click here for more information including performance schedule
Vermilion Voyage
March 21-24, 2019
Vermilion River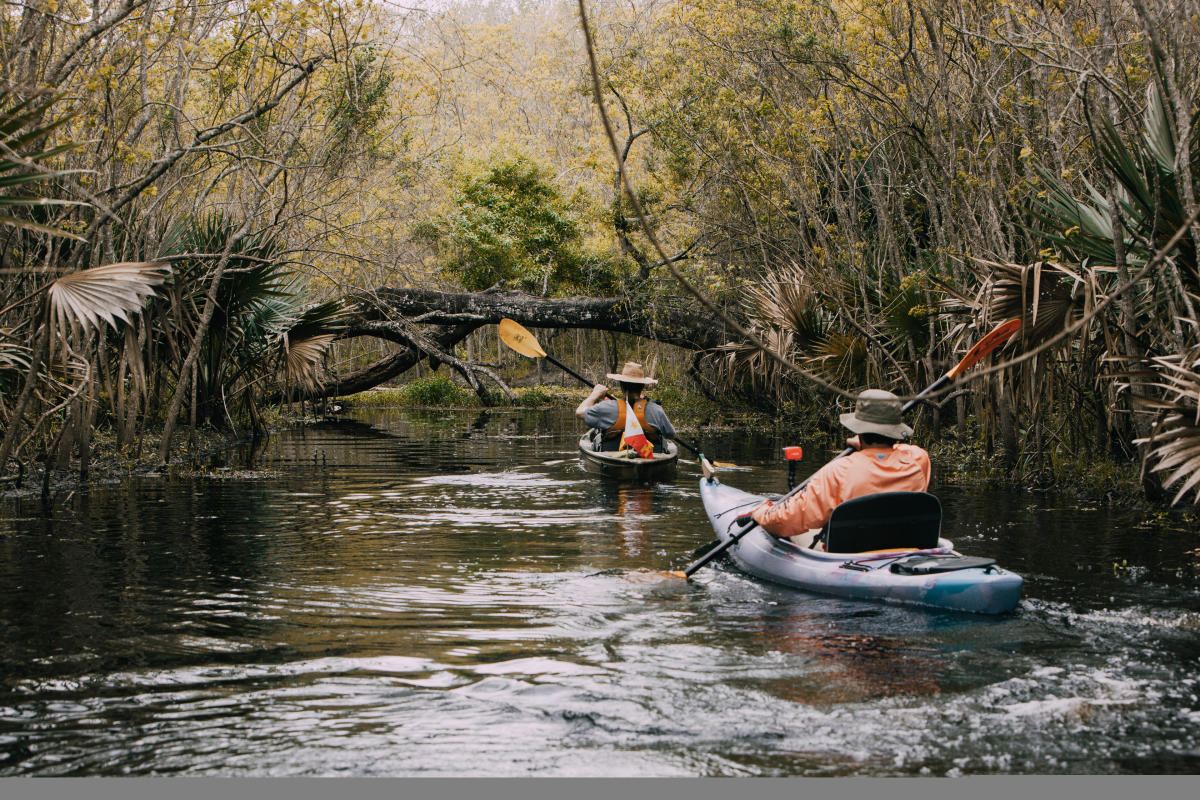 The Vermilion Voyage is a three-day overnight paddle down the Bayou Vermilion with one and two day trips available launching from the Acadiana Park Nature Station to Palmetto Island State Park. Participants will have the rare opportunity to consecutively paddle just over 50 miles of the Vermilion through Lafayette and Vermilion Parishes. Registration for the event includes paddle craft, life jacket, guide, shuttle service, insurance costs, breakfast, lunch and dinner with some beverages as well as evening entertainment. For more information or to view photos from previous events click here.