Breaux Bridge Crawfish Festival
Friday, Mat 3 - Sunday, May 5
Park Hardy, Breaux Bridge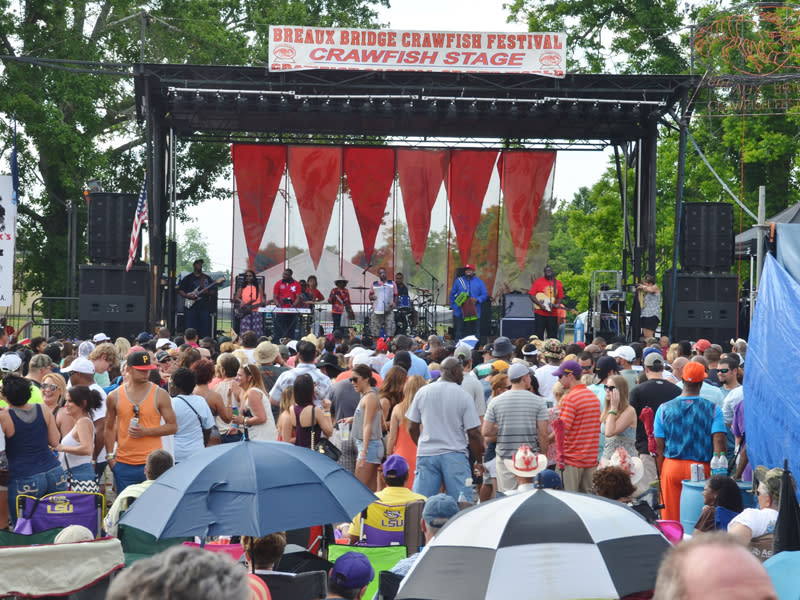 Image courtesy of BBCrawFest.com
The Breaux Bridge Crawfish Festival, held the first full weekend in May, provides the perfect opportunity to witness more than 30 Cajun and Creole bands over three days coupled with the delicious crustacean, the crawfish. Sample crawfish dishes prepared every way imaginable-fried, boiled, étouffée, bisque, boudin, pie, jambalaya and crawdogs-along with other Cajun & Creole favorites. The Crawfish Festival also hosts a parade, crawfish eating contest, Cajun and Zydeco dance contest, crawfish étouffée cook-off, crawfish race, carnival rides for young and old alike as well as an arts and crafts fair. For more information including performance schedule click here.
Rayne Frog Festival
Thursday, May 8 - Saturday, May 11
Gossen Memorial Park, Rayne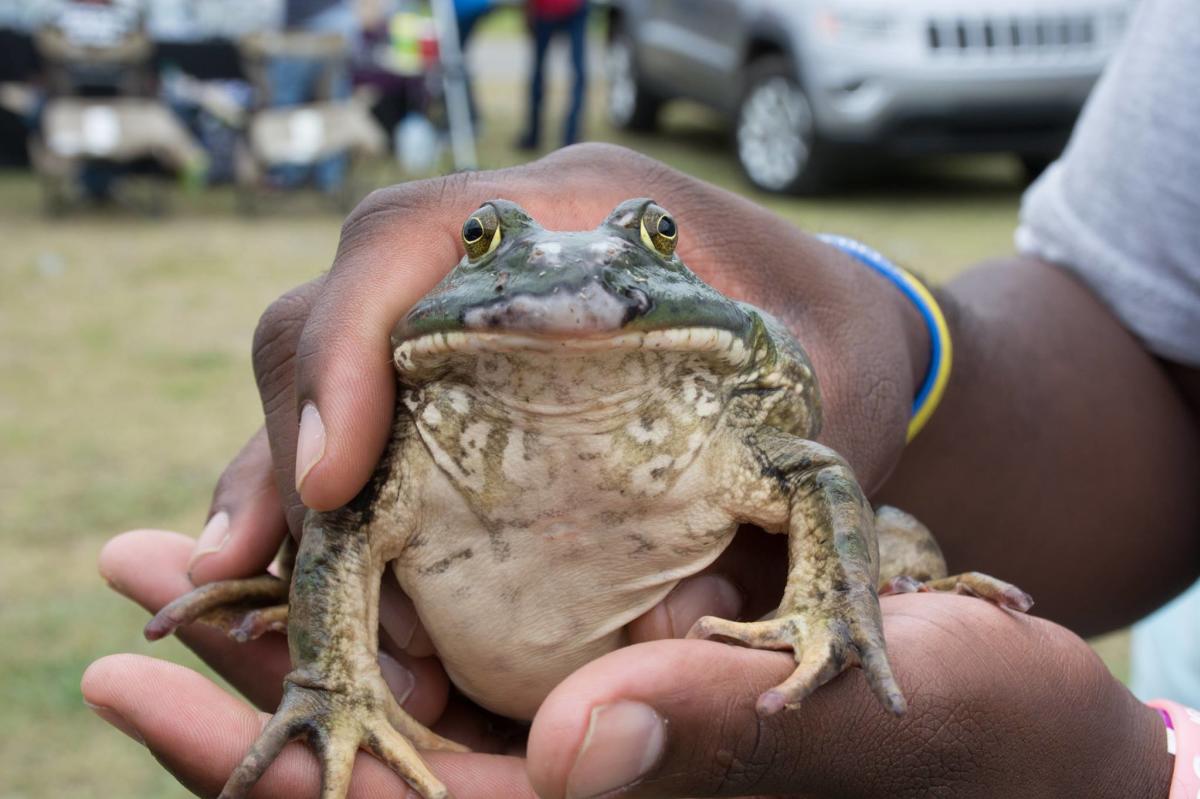 Image courtesy of Facebook.com/RayneFrogFestival/
The Rayne Frog Festival, held annually in May, is a celebration of everything frog. From food to arts and crafts, pageant and even a derby the frogs take center stage at this festival. In addition the festival also host a frog cook-off, parade, dance contest, rides, a children's area, and musical performances by Nik-L-Beer, Geno Delafose,  T. Graham Brown, Krossfyre, and more . For more information including schedule of events click here.
Cajun Heartland State Fair
Thursday, May 23 - Sunday, June 2
CAJUNDOME, Lafayette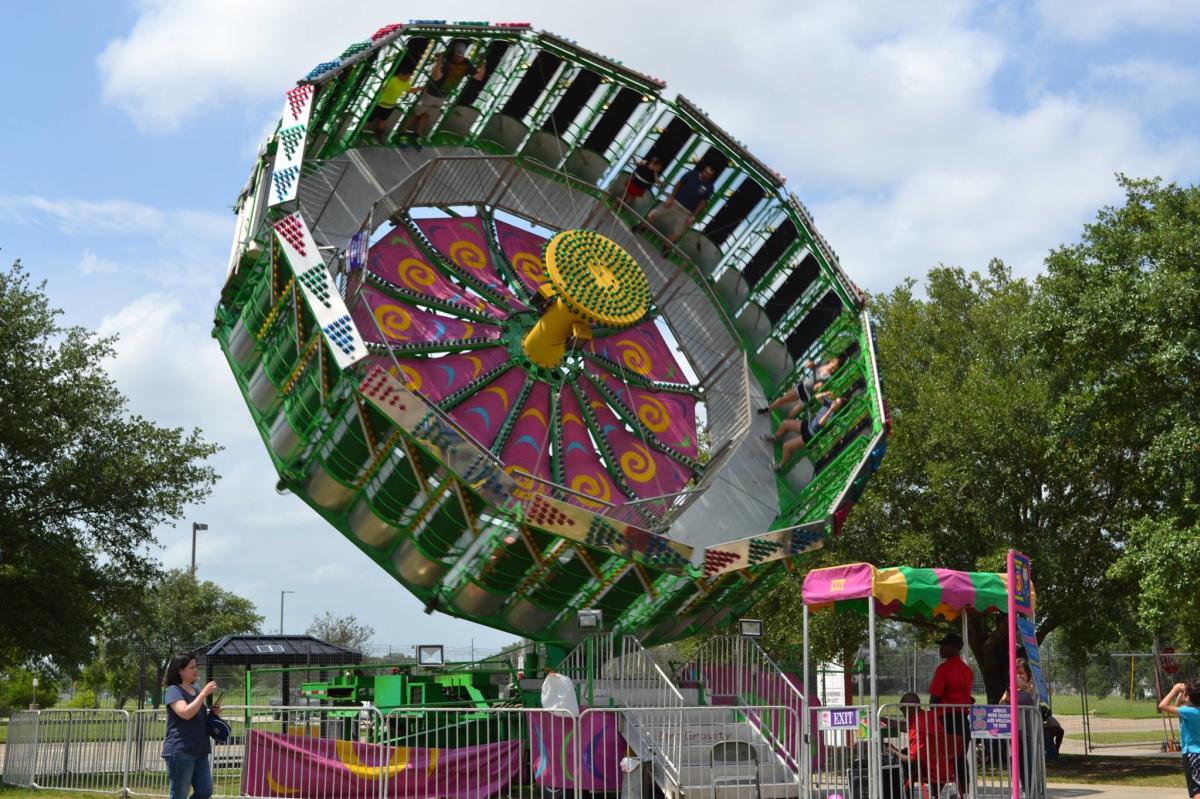 Image courtesy of Facebook.com/CajunHeartlandStateFair/
The Cajun Heartland State Fair offers the perfect treat for families looking for entertainment. The biggest draw is the rides that line the parking lot including the giant Ferris wheel along with new rides like the Bullet Train, and the Blizzard. In addition to the rides are carnival games throughout the grounds as well as a kid's corner complete with a petting zoo and performances. There's also plenty to eat and drink to keep you fueled for all the fun. For more information on this event including deals for each day click here.
Zydeco Extravaganza
Sunday, May 26
Blackham Coliseum, Lafayette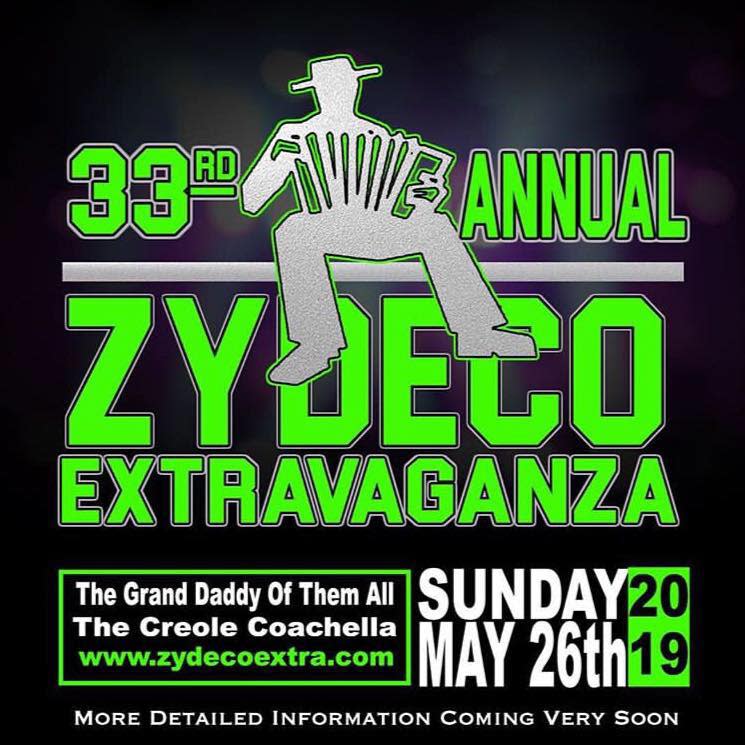 Image courtesy of Facebook.com/ZydecoExtra/
Zydeco Extravaganza was started in May of 1987, by the Cravins Family, as a way to revive the Creole culture in St. Landry Parish and surrounding areas. It was a natural extension of the local Zydeco radio show, The Cravins Brothers, hosted by Donald and Charles Cravins. Now one of the biggest zydeco festivals in the world takes place at Blackham Coliseum in the heart of Lafayette. The music is the main draw, with performances all day from some of the greatest in zydeco, but don't miss out on the food, which will be available for purchase by local vendors. For more information about this event including performance schedule click here.