Home to one of the most distinctive cultures in the United States, Acadiana is known for its food, music, and joie de vivre—joy of life! Right in the center of it all is St. Martin Parish, home of the original Acadian settlement in the 1750s. While you can celebrate the area's heritage year-round, you'll experience the best of Cajun Country at these upcoming events:
March 21, 2020 | Acadian Memorial Festival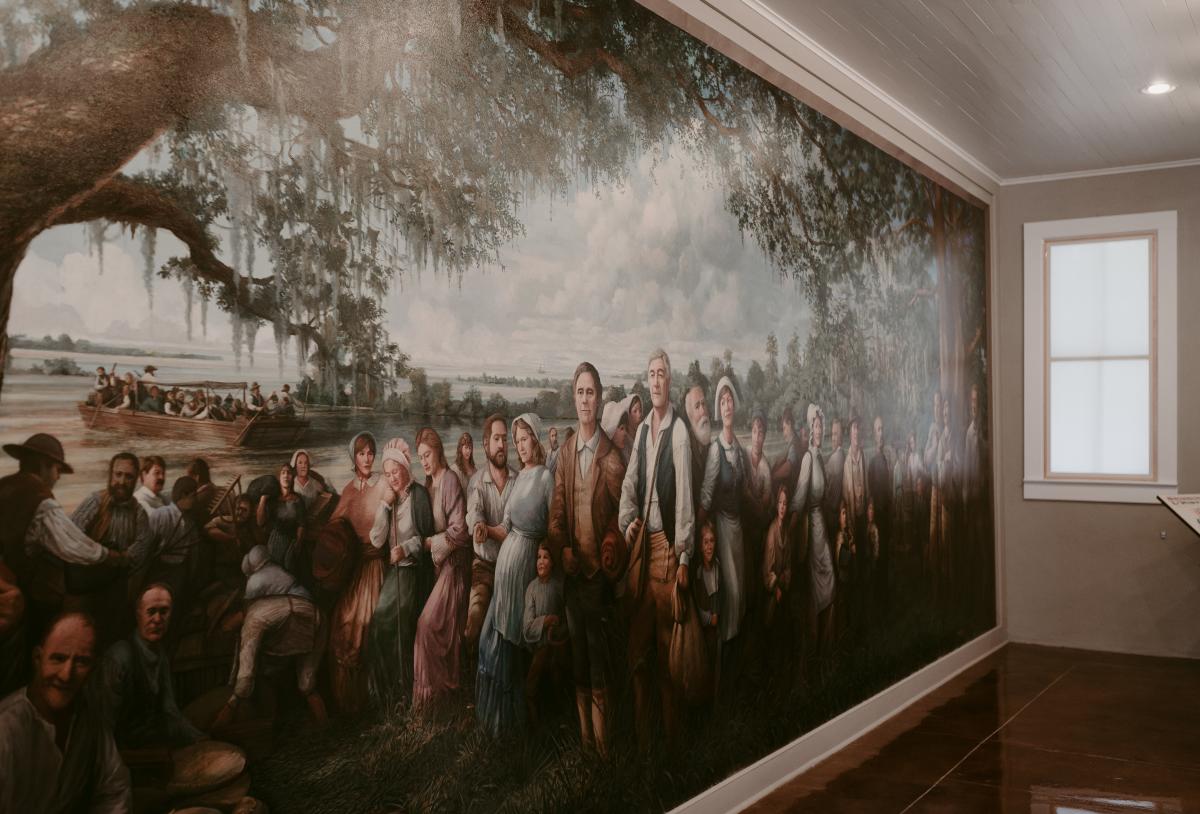 In 1750, thousands of French Canadian refugees arrived on the Bayou Teche seeking religious and cultural freedom. Located in St. Martinville, The Acadian Memorial is a unique museum dedicated to the history and genealogy of the area's original settlers. The most famous of the refugees is Evangeline, immortalized in Henry Wadsworth Longfellow's epic poem. Every spring, the Acadian Memorial hosts its annual festival at Evangeline Oak Park on Bayou Teche. The all-day festival features live music, food, arts and crafts, children's activities, and historical reenactments.
April 17-18, 2020 | Parks Cracklin Cookoff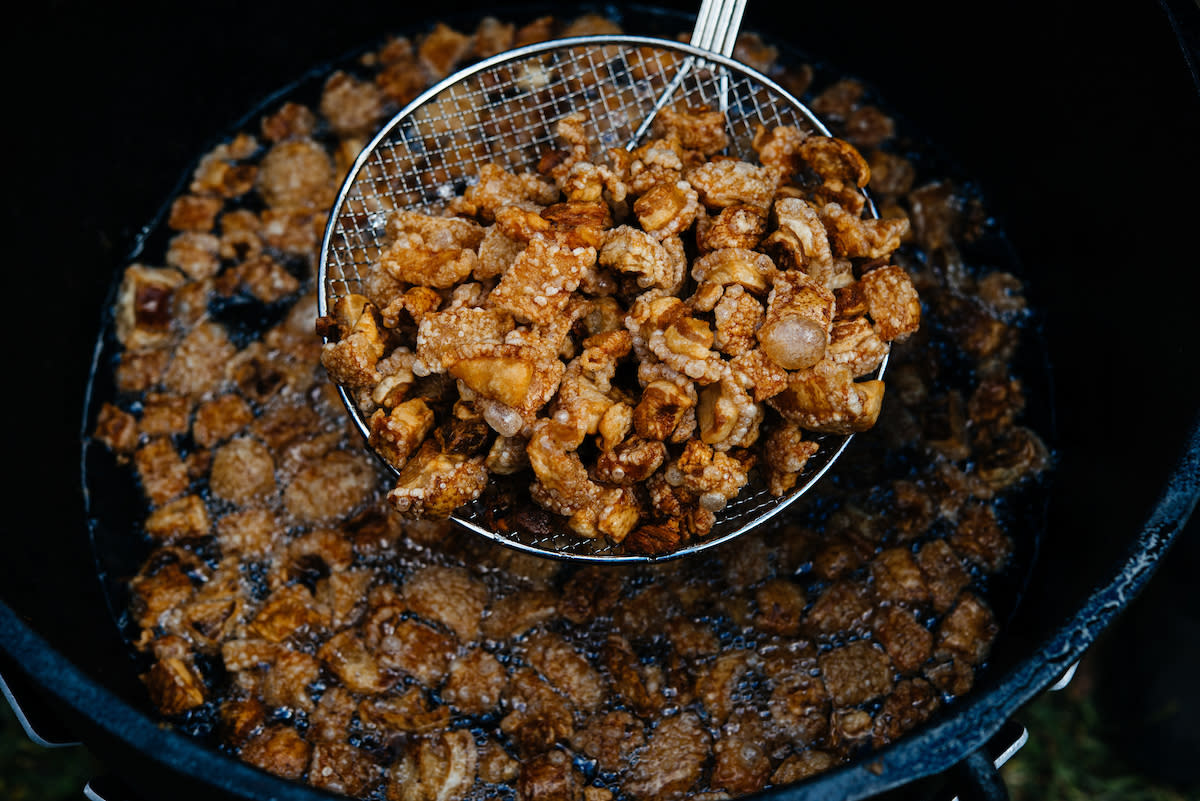 Early Cajuns didn't live high on the hog—they used every single part of the pig. Thanks to their creativity, cracklin was born. Similar to a fried pork rind but with the tasty fat attached, cracklin remains a favorite snack. For more than 40 years, the town of Parks has put its residents to the test in a Cracklin Cookoff. Gather at Cecile R. Poche Memorial Park for a sampling of the area's best cracklin along with live music and family fun.
May 1-3, 2020 | Breaux Bridge Crawfish Festival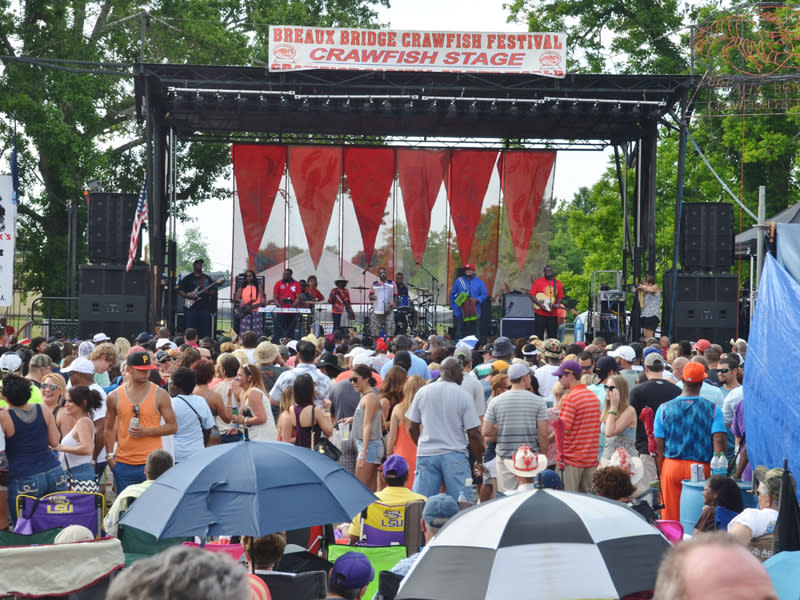 Breaux Bridge is not only #7 on Southern Living's list of best food towns, it just so happens to be the Crawfish Capital of the World. Fresh crawfish is in season during late winter and spring, culminating with the Breaux Bridge Crawfish Festival, named a Top 10 Food Festival by USA Today. Get your fill of fresh boiled crawfish and your favorite crawfish dishes while listening to incredible Cajun, Creole, and Swamp Pop music. Up-and-coming performers, along with long-time legends, will take over three stages downtown at Parc Hardy.
Monday, February 11, 2021 | Courir des Enfants and Chicken Chase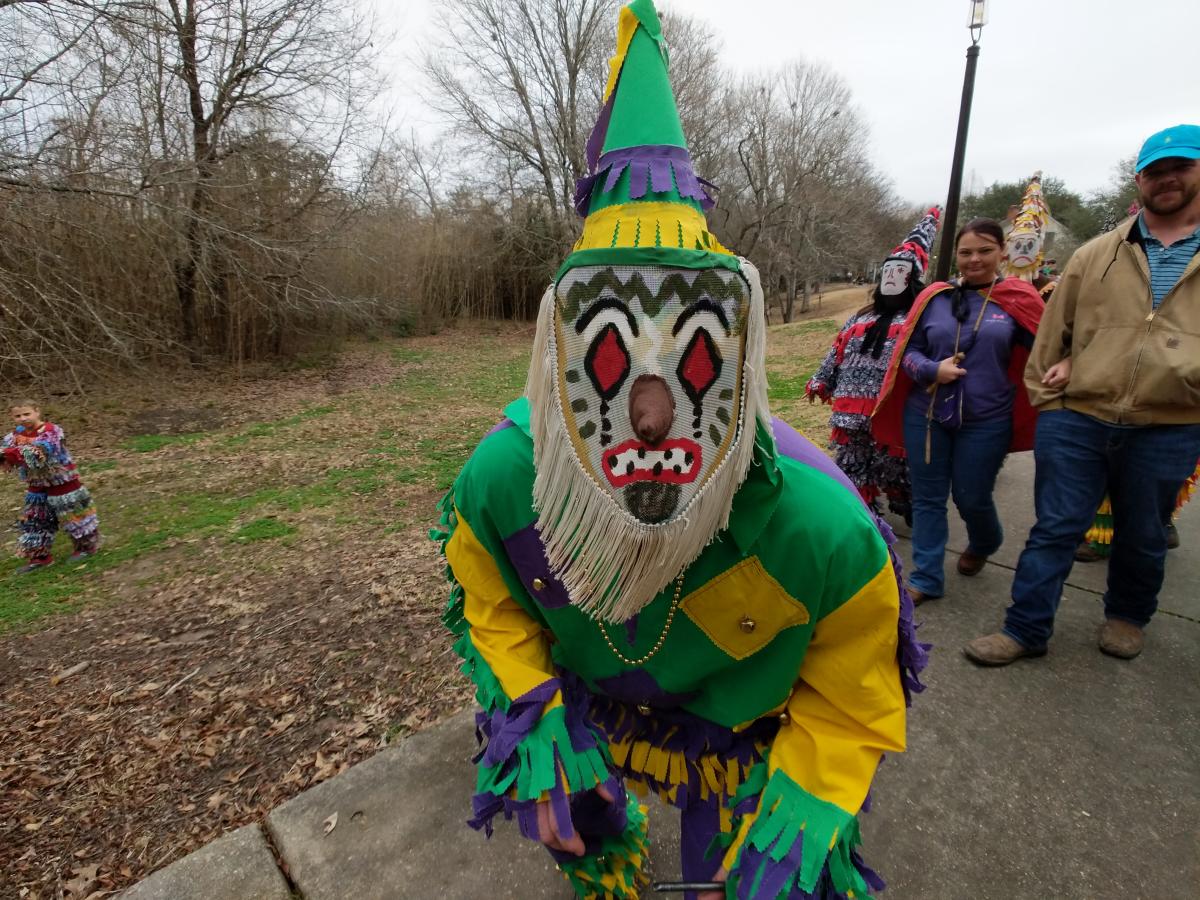 Louisiana is famous for Mardi Gras, but a Courir de Mardi Gras, or Fat Tuesday Run, is unique to Cajun Country. Reminiscent of Medieval beggars, revelers in old-fashioned costumes go door to door requesting ingredients to make a gumbo. Several Cajun towns have their own run, and in Breaux Bridge, children do the begging. After gathering onions, bell peppers, and other key items, they're tasked with catching a loose chicken to add to the pot! The run ends at Teche Center for the Arts with gumbo and dancing for all.