Poorboy's Riverside Inn is one of the longest-operating restaurants in Acadiana. The seafood restaurant has a rich history from where it started to what it is today. In the 1930s, Hulo "poorboy" Landry started a snowball stand after discovering he had a flour allergy and could no longer work for the family enterprise - Evangeline Made Bread. Hungry customers began requesting Landry serve food along with the snowballs. After selling po'boy sandwiches, his customers quickly nicknamed them "poorboys" to honor Landry.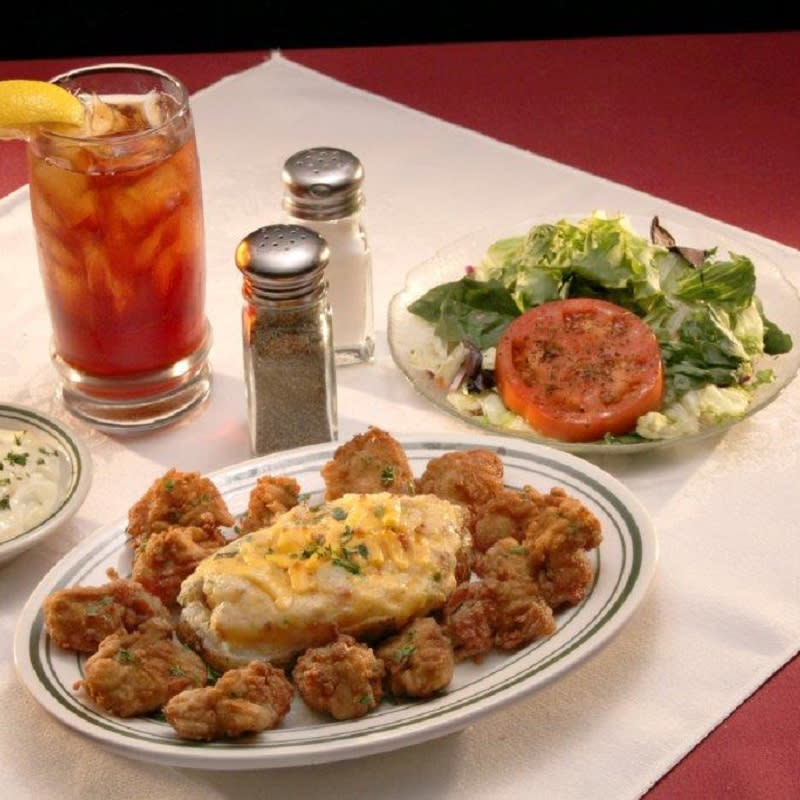 Fast forward to today, where Poorboy's has been handed down through generations of family members and is now owned by the Hurst family via Landry's daughter, Kathleen. Over time, the restaurant expanded its menu offerings and moved locations multiple times to accommodate a growing number of patrons. Poorboy's Riverside Inn is currently located in Broussard, with no river nearby to be found.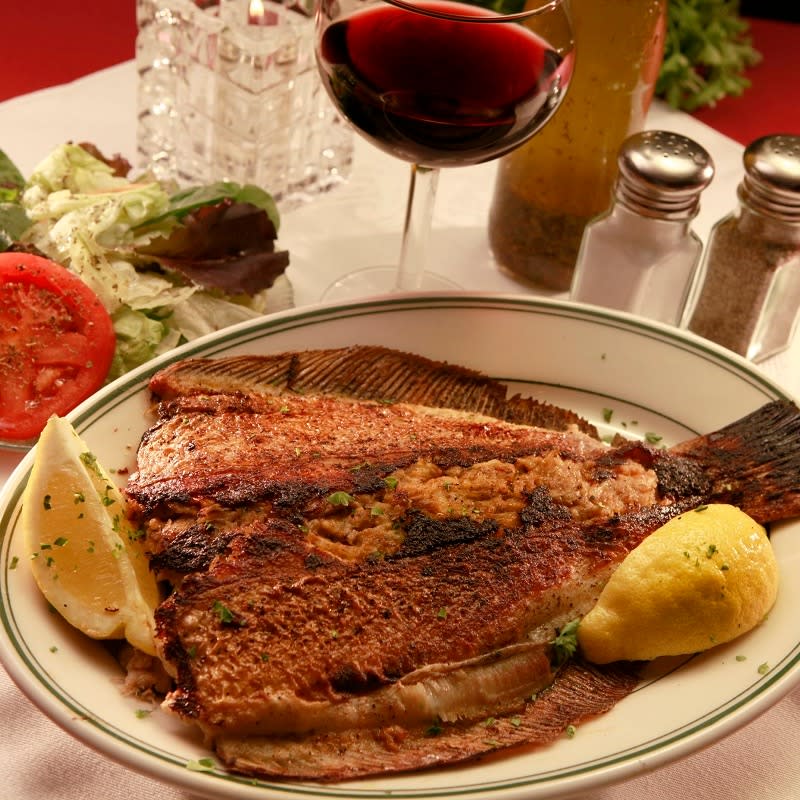 Where does the name come from? In 1939 the restaurant was located on Pinhook Rd, right on the Vermilion, hence the namesake. The restaurant was relocated to its current spot in 1977. "We have survived two major floods, several hurricanes, and a tornado," says Landry's grandaughter and current owner, Lori Hurst. "We were even the first restaurant in town to have air conditioning!"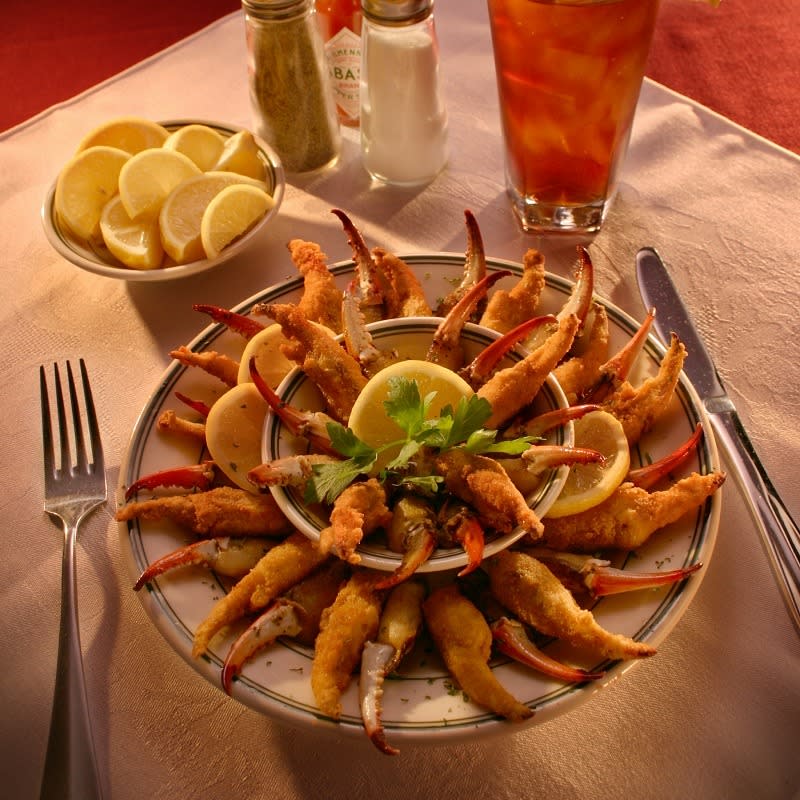 Poorboy's tried many new culinary things at the time that caught on with other Cajun restaurants. "We were the first to top fish with crab meat, first to put redfish on the menu, the first to install a live lobster tank," says Hurst. "We were the first to put alligator and sweet potato beignets on the menu, and they have been favorites ever since."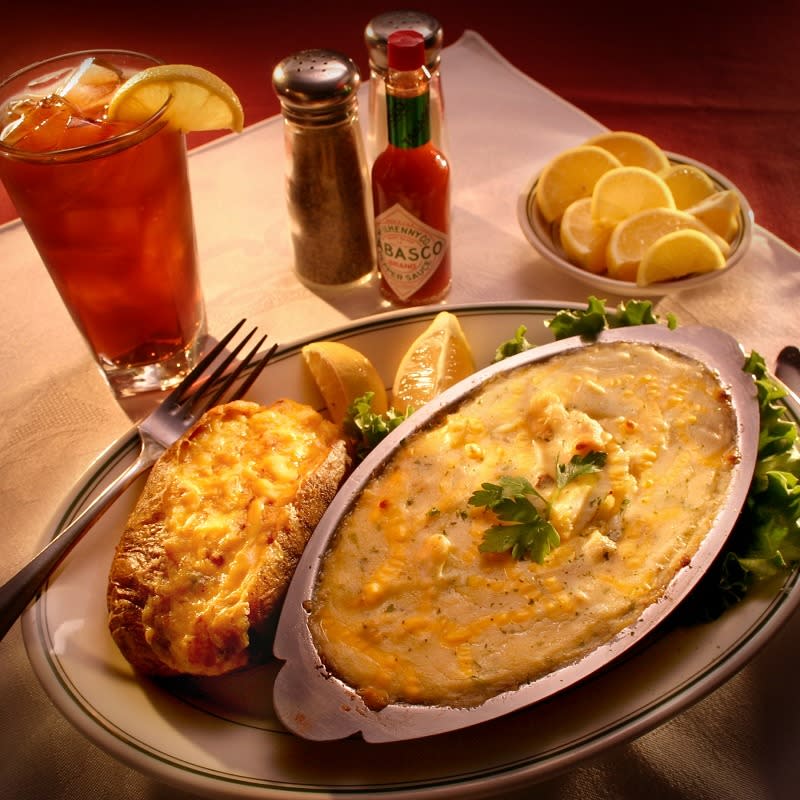 Today Poorboy's Riverside Inn is considered fine dining, a traditional seafood restaurant in the heart of Cajun country. It's a perfect setting for a romantic date night or a place to experience authentic Cajun cuisine. Walk in feeling welcome, like a part of the family due to friendly, experienced staff. One of the most popular dishes is the Crabmeat Imperial - lump crabmeat sauteed with mushrooms and pimentos in a rich cream sauce and baked until golden. It is one of Landry's original recipes and has been on the menu since the 1960s.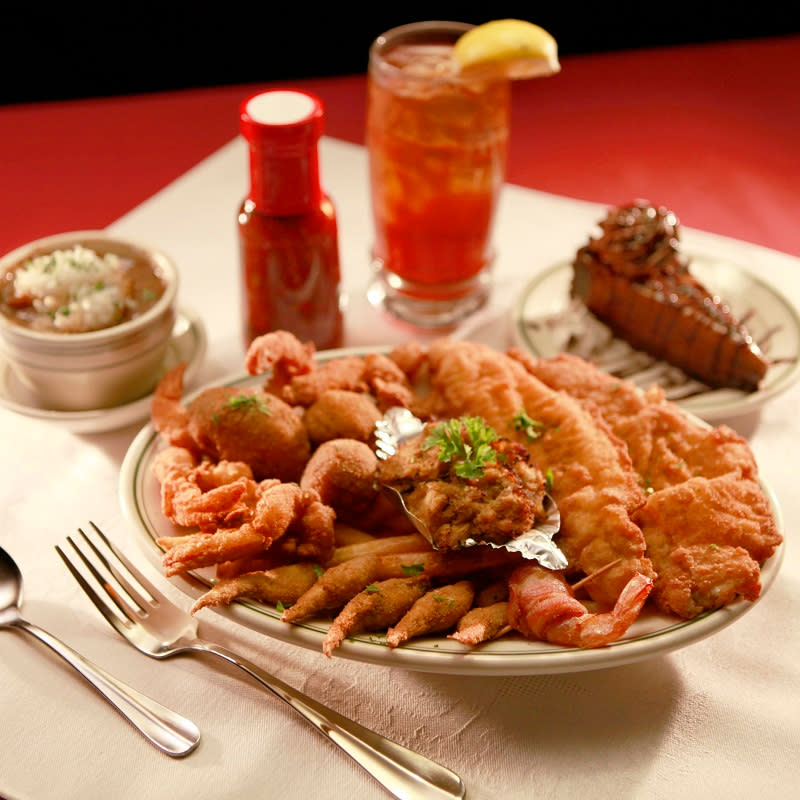 Expect to find plenty of Gulf Seafood options such as crawfish etouffee, grilled shrimp pasta, and oysters Rockefeller.