In Lafayette, Spring parades in like a Mardi Gras and 2-steps out like a Zydeco Queen. Gardens are bursting with azaleas in every shade of pink, peach, red, and lavender, while magnolia trees present their showy white blossoms. Spanish moss-draped cypress and tupelo trees in swamps and lakes proudly display their new green foliage as you paddle past nesting herons, egrets, and spoonbills, while alligators and turtles sun themselves on fallen logs. Music, especially the Cajun, zydeco, and swamp pop that provide the soundtrack to life in Acadiana, rings out from festival stages, auditoriums, jam sessions, and dance halls, and the enticing aromas of crawfish boils and Cajun and Creole cooking permeate the air. Spring in Lafayette is festival season, crawfish season, garden season, getting-out-in-nature season, and all-around-enjoying-life season. Whether visiting for a weekend or a month, there are always unique experiences to bring you back to The Happiest City in America, again and again.
Spring beckons in Acadiana with the re-awakening of the natural world: the colorful palettes of burgeoning gardens, the energizing warmth of lengthening days, the serenades of birdsong from every tree. Spring is one of the best times to take a swamp tour, paddle along a bayou, go on a cycling adventure, hike wooded trails, or take a leisurely drive to ogle a profusion of azaleas and other blossoms. Here are a few suggestions to entice you outdoors.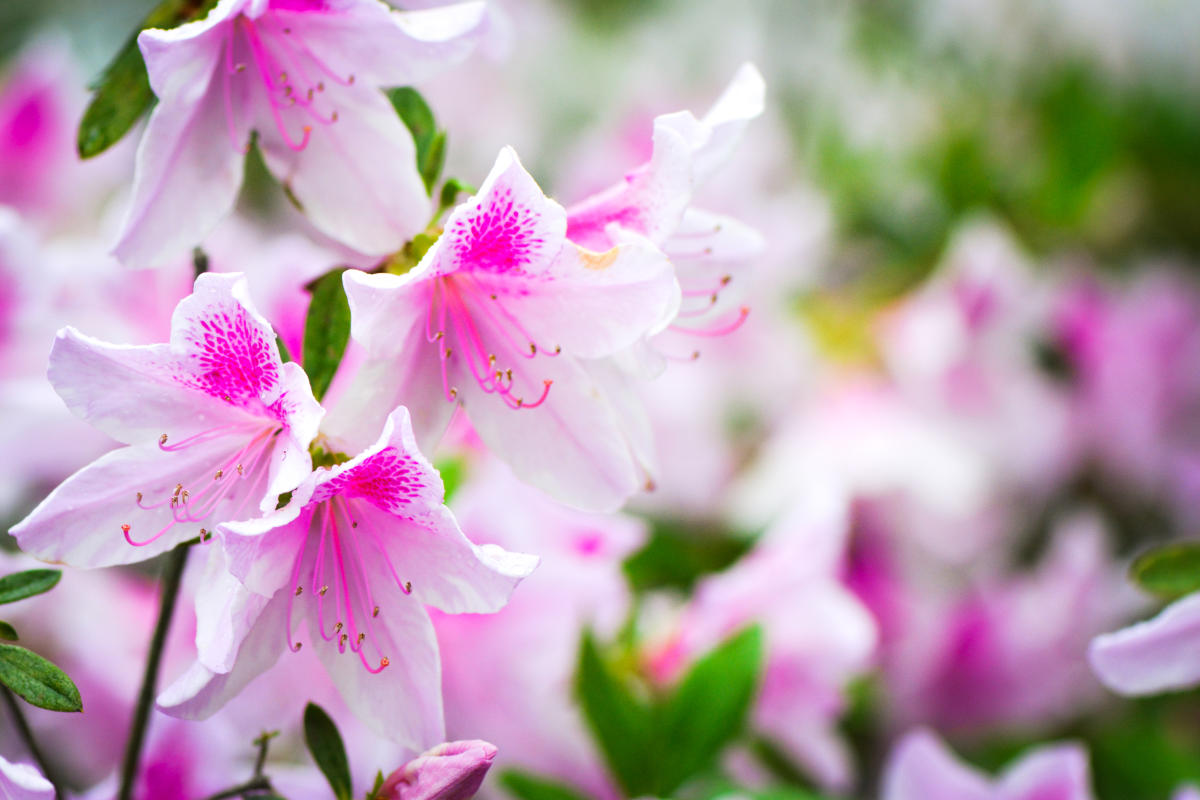 The Lafayette Historic Azalea Trail is an approximately 25-mile winding drive, passing along the beautiful neighborhood gardens of the city's urban core.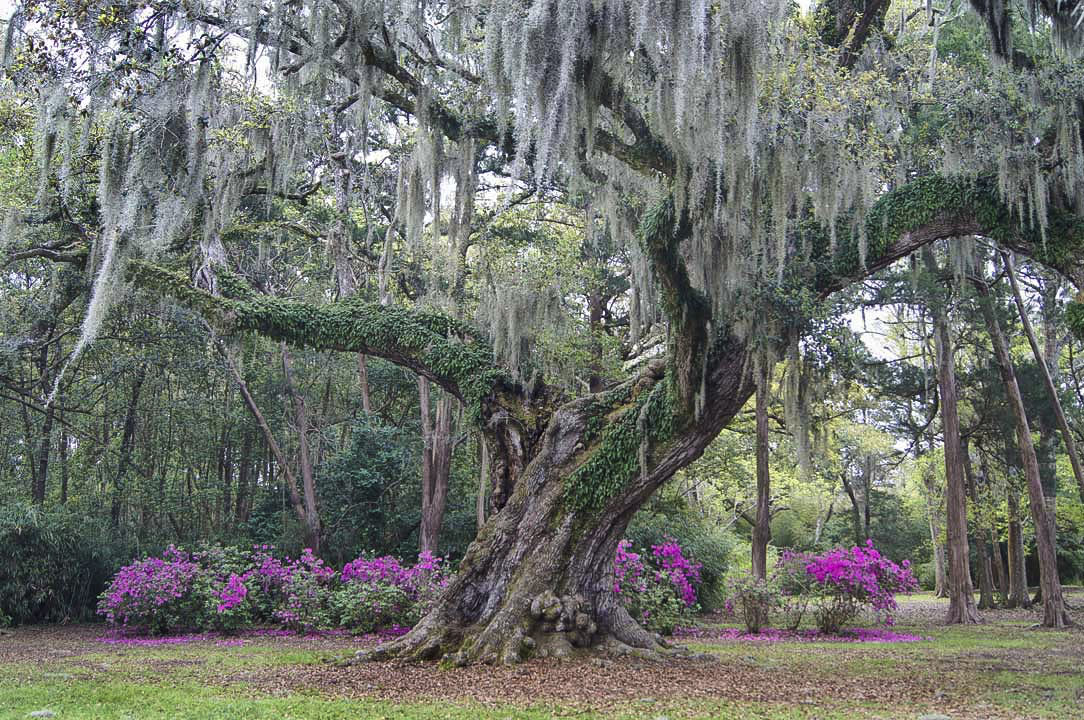 There are over 1,000 members in the Lafayette chapter of the Live Oak Society, all magnificent live oak trees, among the oldest and largest in Louisiana.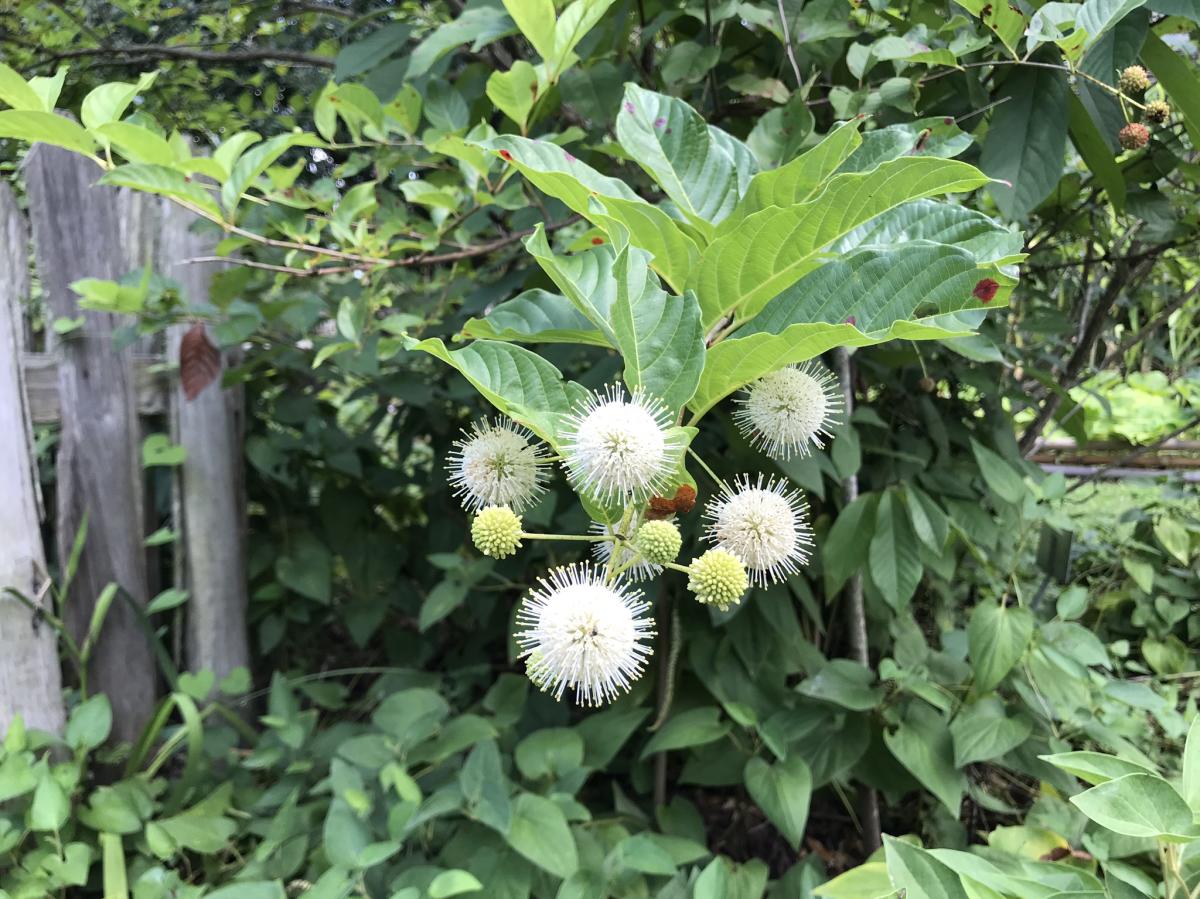 Vermilionville is a 23-acre historic and folklife park depicting the Acadian, Creole, and Native American cultures in the 18th & 19th centuries. The Healer's Garden, a collection of plants used medicinally for 250 years, is particularly alluring in spring.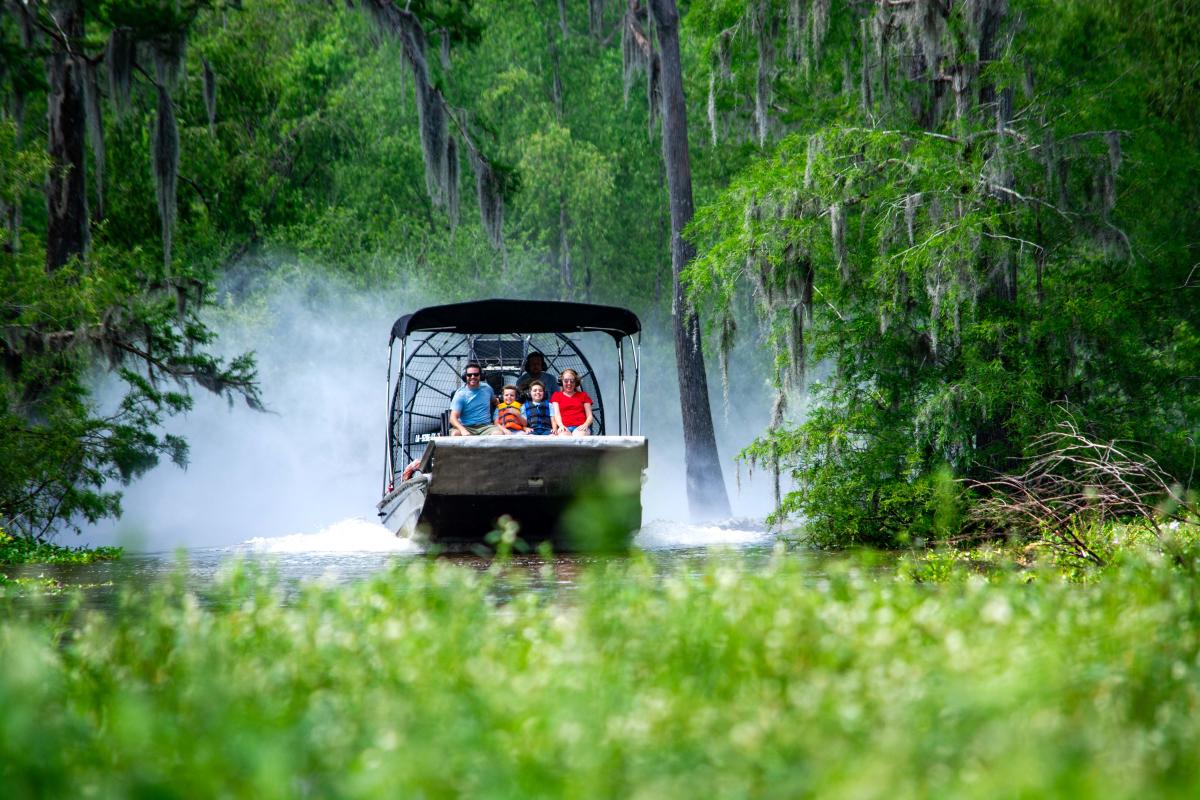 Spring is mating season and the best time to pass through labyrinths of cypress and tupelo trees while watching for nesting birds, wildlife, and alligators while learning about our swamps and bayous from a local boat captain.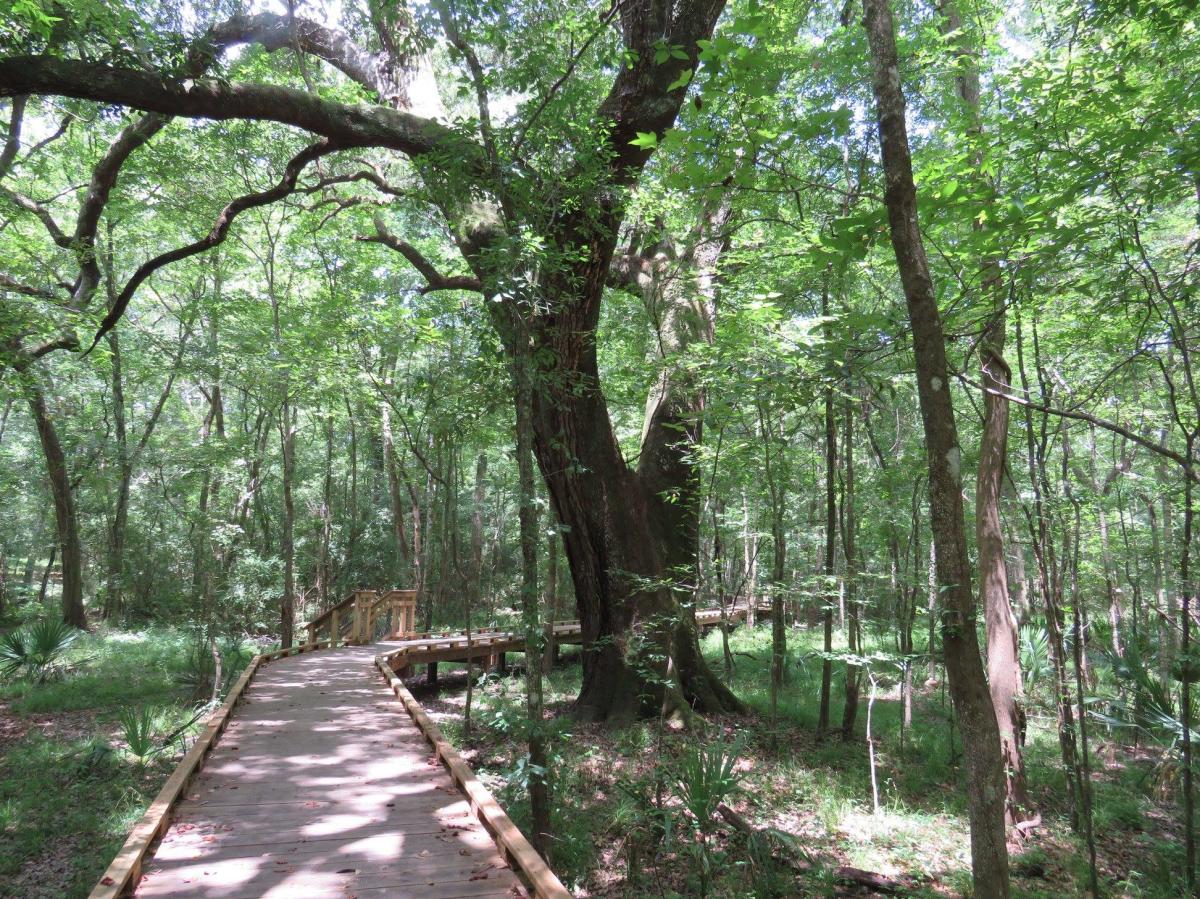 Covering 150 acres with 6 miles of hiking trails, including wheelchair-accessible boardwalks, a kayak/canoe launch, and a nature education and research station, the park provides a wooded oasis amidst Lafayette's growing urban footprint.
Spring Events, Festivals & Concert Series
When it comes to music, dancing, regional cuisine, and colorful traditions, Lafayette's "joie de vivre" is on full display at the many music and food-centric festivals in the area throughout the spring.
Spring Outdoor Adventure Events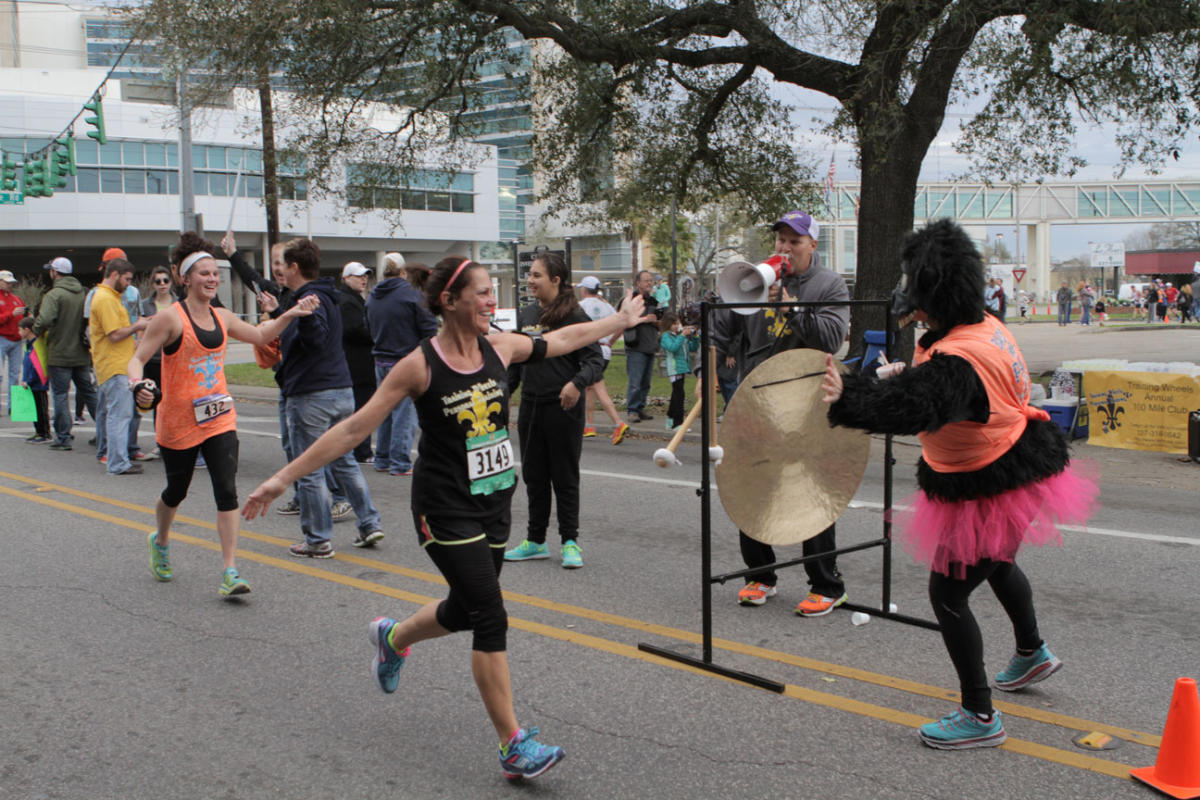 Zydeco Marathon | March 12-13, 2022 | Marathon, Half Marathon, 5k Run, Kids' 1 Mile Run.
Vermilion Voyage | March 25-27, 2022 | Paddle over 50 miles in 3 days along beautiful Bayou Vermilion.
Cycle Zydeco | April 20-24,2022 | Eat, drink, dance, and bike! A 4 day festival on wheels!
Spring Festivals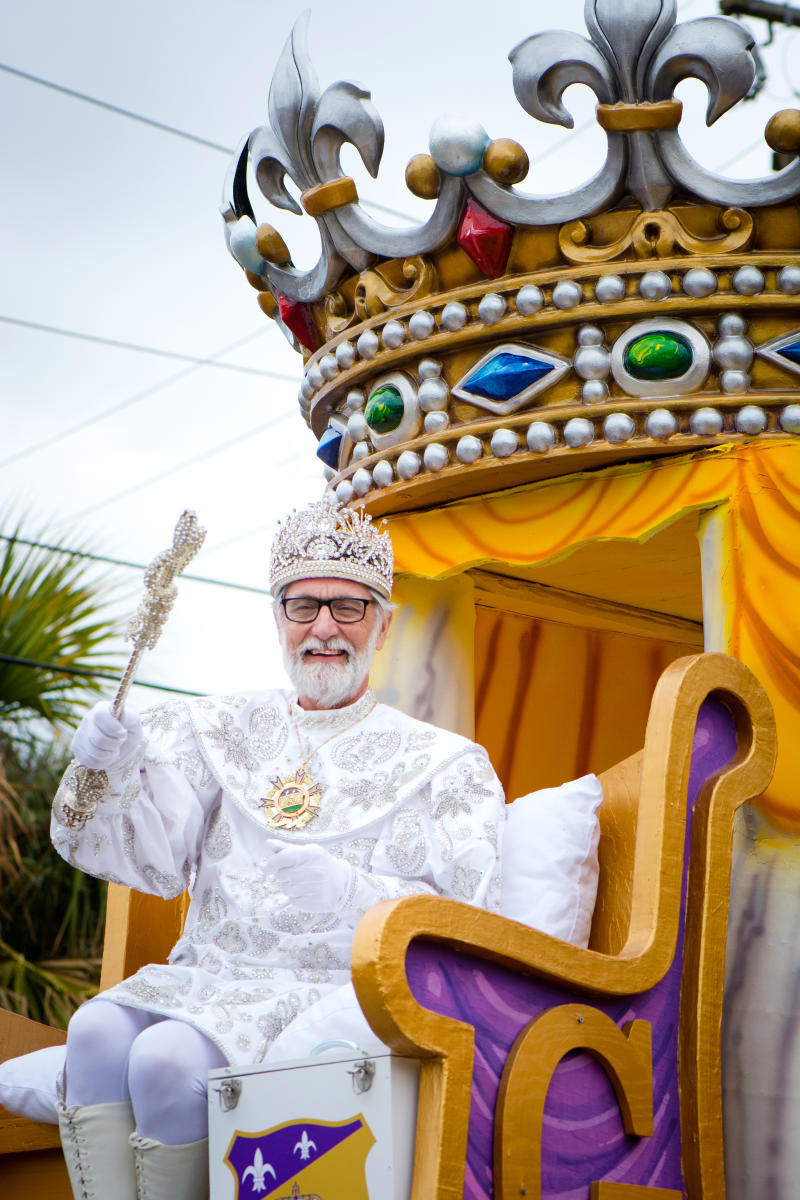 The holiday season culminates in purple, green, and gold splendor on Mardi Gras. Revelers from all over the world come to participate in the spectacle of parades, balls, and beads in the city or the unique and colorful rural celebrations incorporating customs harkening back to the founding of the area's settlement.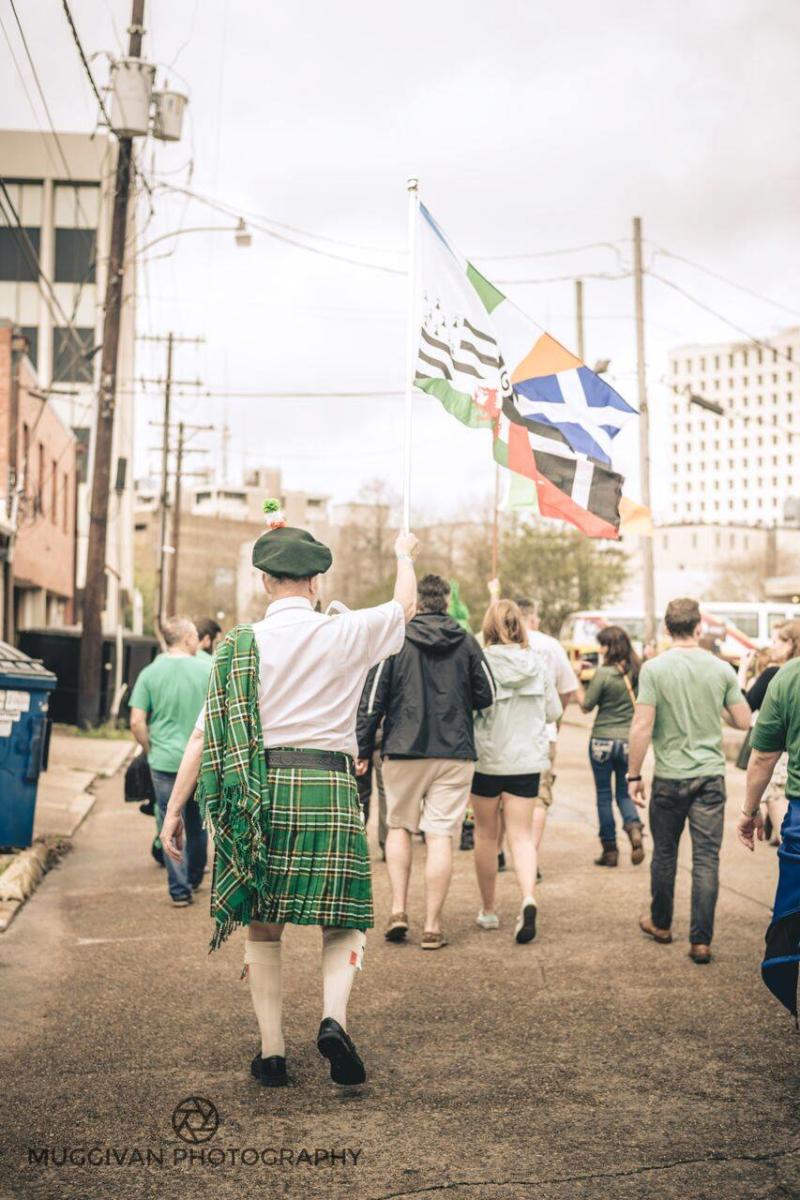 Every year in March, all things Irish, including music, food, and drink, will be celebrated at the Celtic Bayou Festival in downtown Lafayette.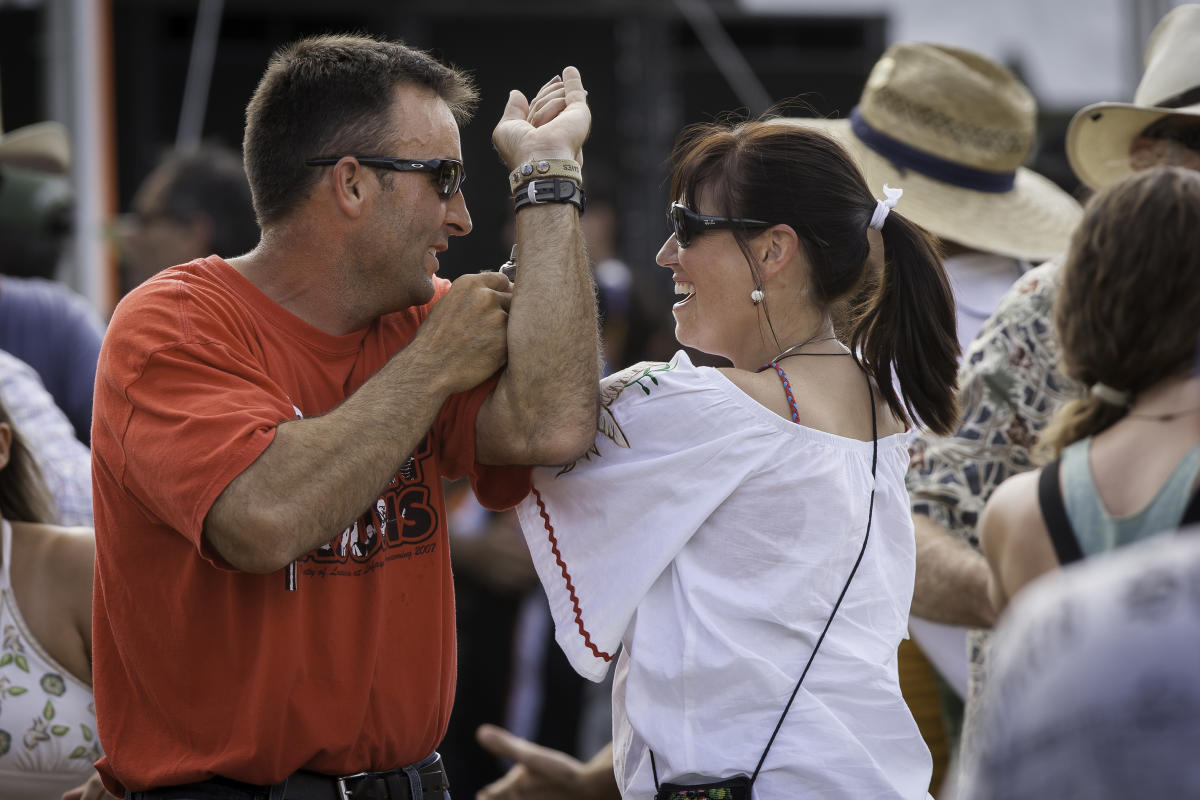 The music, dance, cuisine, and artisanship of the Cajun and Creole cultures in Acadiana are all brought together at the 3-in-1 Festivals Acadiens et Creoles in Girard Park. Normally celebrated in October, the postponed 2021 edition, dubbed Le Grand Retour, will be held March 18-20, 2022.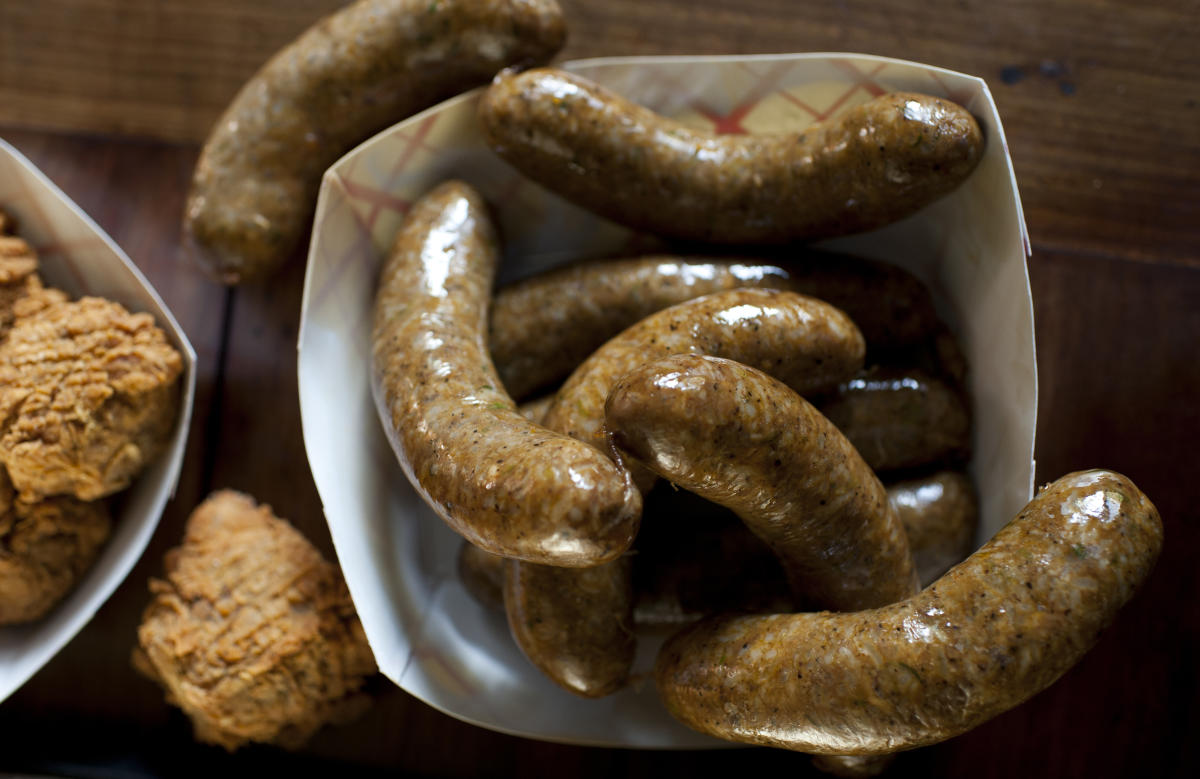 Boudin, an Acadian sausage-style culinary favorite, is deeply ingrained in Cajun culture. The Scott community is proud to celebrate and share it at the Scott Boudin Festival held annually in April. Get you some!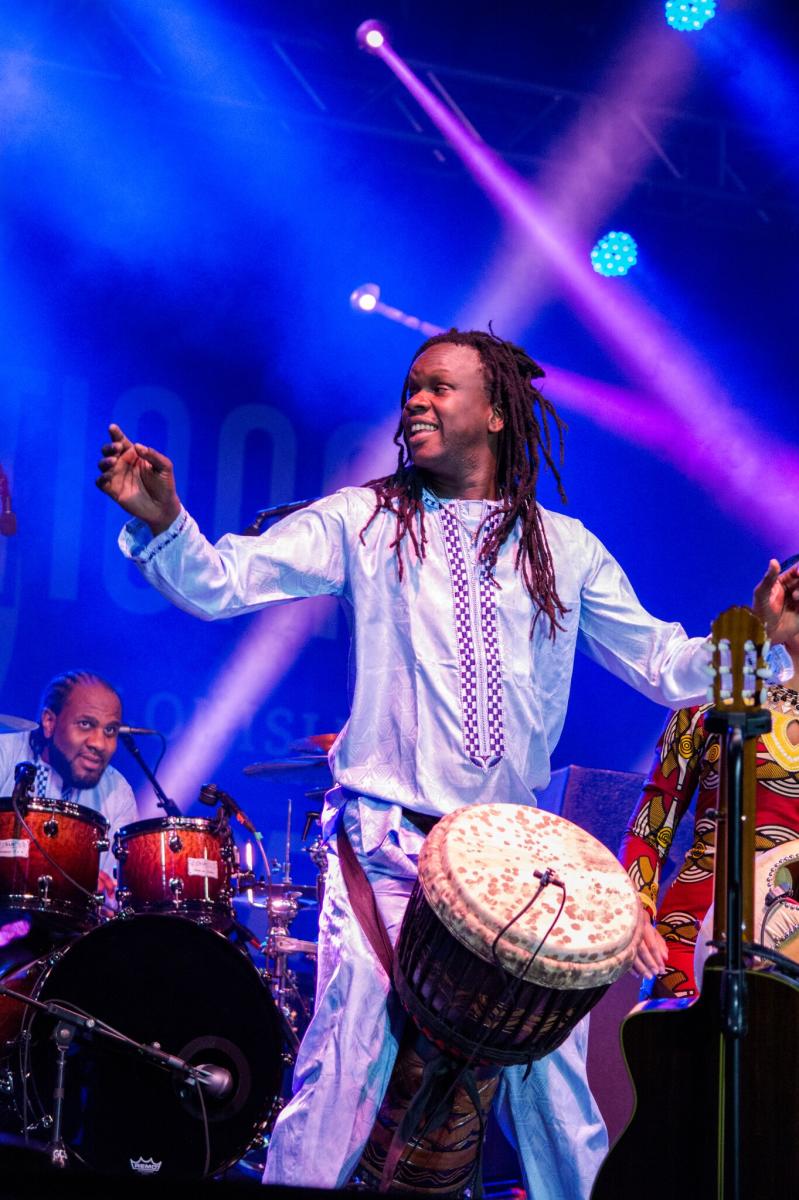 Festival International de Louisiane, happening in downtown Lafayette every year during the last week of April, features performing and visual artists from countries worldwide sharing our French cultural heritage.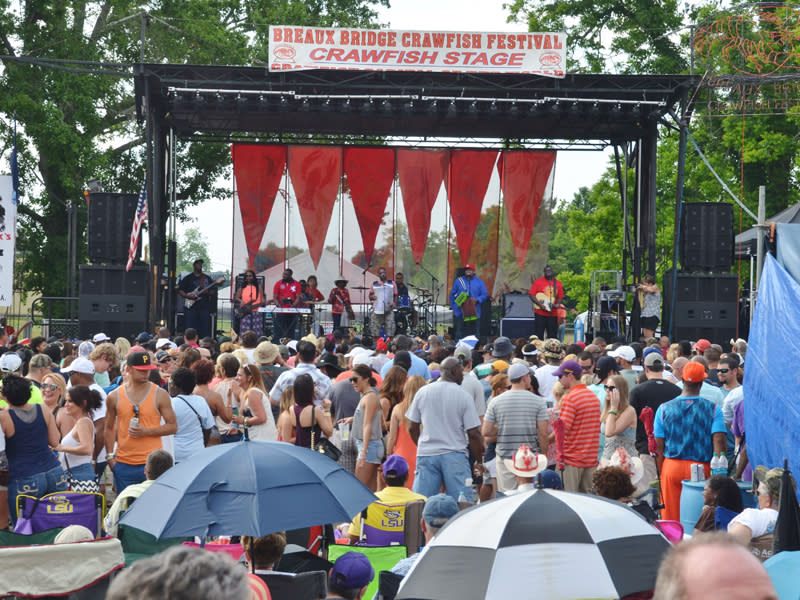 What signifies Acadiana more than crawfish and Cajun and zydeco music? Get your fill at the Breaux Bridge Crawfish Festival held the first weekend in May at Parc Hardy in nearby Breaux Bridge.
Zydeco Extravaganza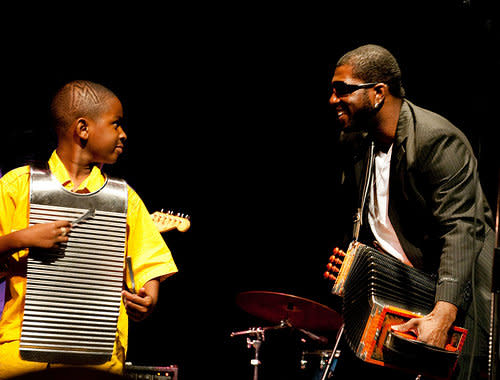 Zydeco Extravaganza, taking place in air-conditioned comfort at Blackham Coliseum on Memorial Day, is the largest one-day zydeco festival in the world.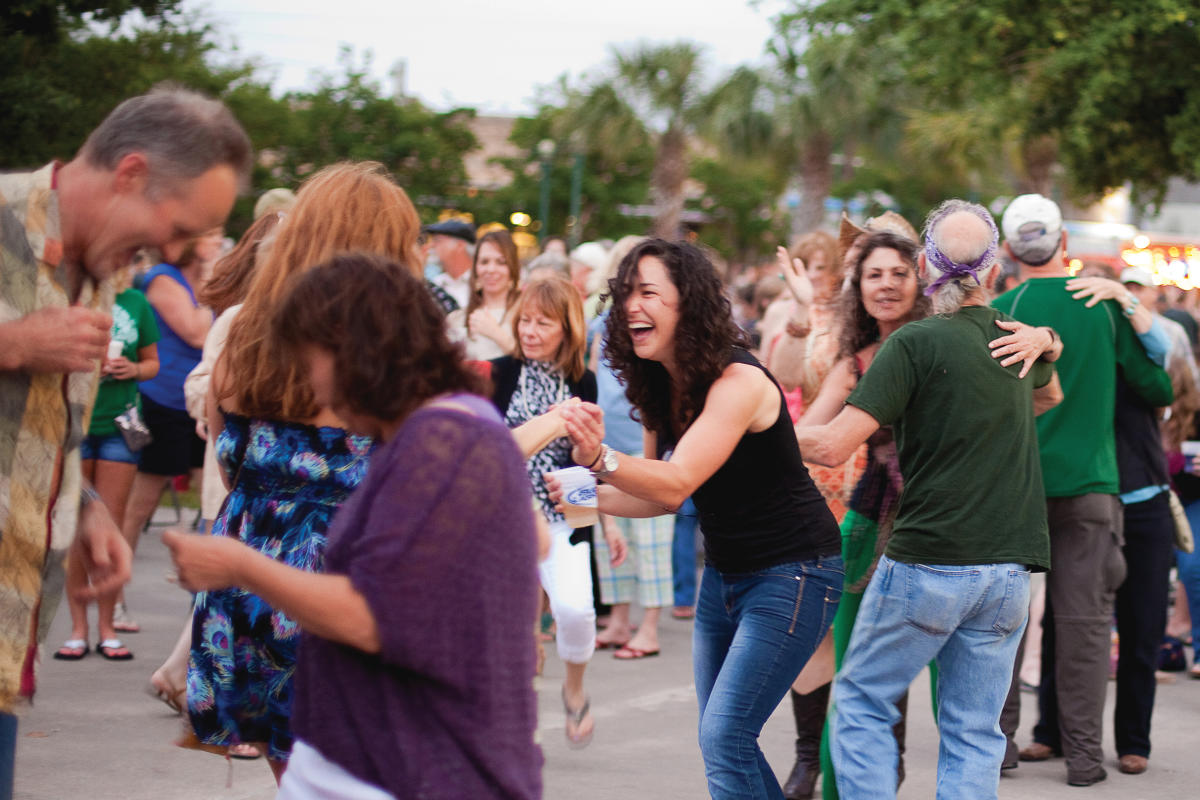 The songs of spring are in the air at the many concert series happening both outdoors and in. Here are just a few of the many options each spring from March through May.
The Acadiana Center for the Arts also hosts the All-Stars series, Louisiana Crossroads, and the Met Opera.