Who haunts the houses and buildings of Acadiana, a region rich in culture and history. Those who refuse to leave hang in shadows, tease us with weird happenings and some even show themselves in the dark of night.
Here are a few scary places to visit in Lafayette, but only if you're brave enough to face the unexplained.
Café Vermilionville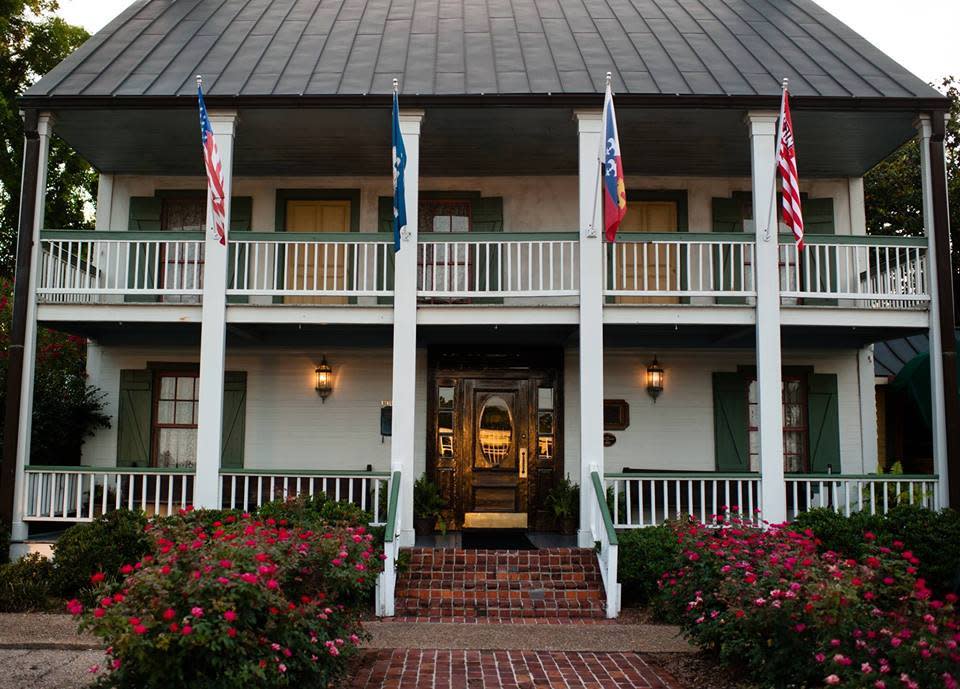 The building that houses Café Vermilionville dates to 1818 and is one of the oldest in Lafayette. Needless to say, a long and varied history has passed through its doors. The two-story house on Pinhook was used as an inn for travelers on what was once called the Old Spanish Trail, and it stood in the crossfire between Confederates and Union soldiers during the Civil War.
Stories maintain that a Yankee officer paid too much attention to a local woman and the woman's husband killed him in what is now the lobby of Café Vermilionville. The floors have been replaced since those violent days, but the original wood contained his blood stains.
People have witnessed a man sporting a handlebar mustache in the bar, but most of the paranormal activity has been bottles falling off shelves, unexplained cold patches, cash registers acting on their own. One of the weirdest events happened within a second-floor room that had been boarded up, a room containing several old paintings and an oversized map of Louisiana. When owners opened the door later, the map and paintings were ripped and lying on the floor, the brown paper on the backs destroyed as well.
Some believe the daughter of Dr. Percy M. Girard haunts the establishment, a child who died just shy of her seventh birthday of scarlet fever. Some have seen a little girl wearing a blue dress in the lobby and the upstairs window.
Downtown Lafayette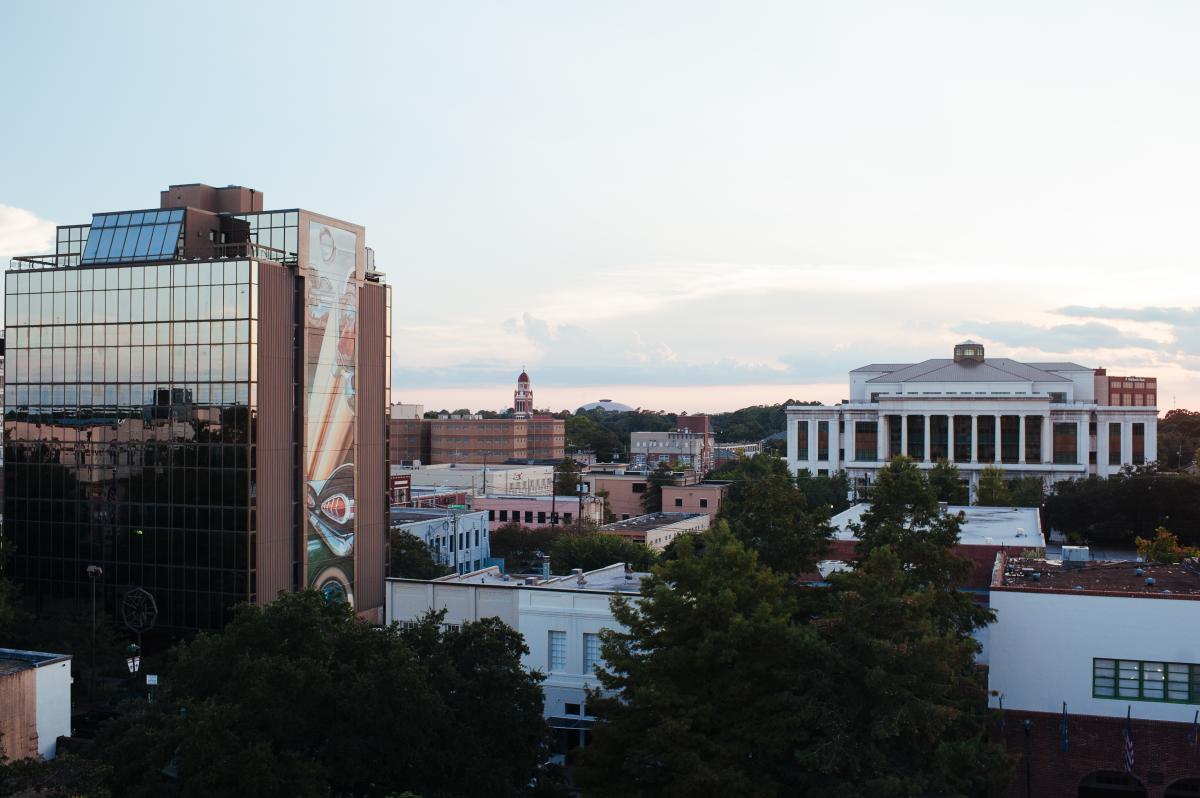 Years ago the Advocate newspaper of Baton Rouge rented an old two-story Victorian house on Johnston Street as their Acadiana bureau. Reporters and photographers routinely complained of unusual sounds within the old home and the sight of a woman dressed in Civil War-era attire lingering at the top of the stairs. The building has been torn down, and all that remains is a vacant lot and several beautiful oak trees.
And possibly a woman who refuses to leave.
Some say a one-legged brother haunts the gym of Cathedral Carmel School in the heart of downtown Lafayette, a Catholic school affiliated with the De La Salle Christian Brothers. People have heard the sounds of footsteps and seen lights going on and off.  One parent even captured the image of a man in black within a photograph — who wasn't there in real life.
When Dat Dog opened a location on Jefferson Street, they were amazed to find that the building was once a mortuary and that someone — whether an owner or a deceased client — still haunts the upstair's bar, a spirit of a different nature.
T-Frere's Bed and Breakfast
One of the most haunted houses in Lafayette, T-Frere's story of a young widow named Amelie who died in the well out back has been passed down for decades. Amelie supposedly lost her husband and child, worked as a math teacher and either fell or jumped into the well after acquiring a fever. Other stories have emerged, however, including Amelie marrying a person the family did not approve of, and both were thrown in the well. And then there's the owner of the house, the namesake (Little Brother in English) Oneziphore Comeaux who lived here with a large family, according to census records, but Amelie was not among them.
Without records backing up Amelie's story, it's difficult to know the real story. One thing's for sure, someone or some people haunt T-Frere's Bed and Breakfast. Paranormal investigators have picked up voice recordings and other ethereal evidence, visitors have spotted a petite woman speaking French, and some sleeping tourists have felt strange touches in the night.
Mary Jane's Bridge
Drive near the suburb of Broussard along Bayou Tortue Road (Parish Road 140), and you'll find a bridge that's the delight and fear of many local teenagers. It's here that a young girl named Mary Jane refused the advances of her drunk date who, in retaliation, struck her with a whiskey bottle and threw her into the bayou below. Called "Mary Jane's Bridge," locals claim the young woman haunts the bridge in a long white dress.
Is this a true tale, since the body supposedly was never found? Or a teenage prank to scare one another? The story goes that if you travel the bridge at midnight, turn off the car's ignition and say, "Mary, Mary, Mary," the car will not start again until you push the car off the bridge and out of the power of the deceased Mary.
La Maison Begnaud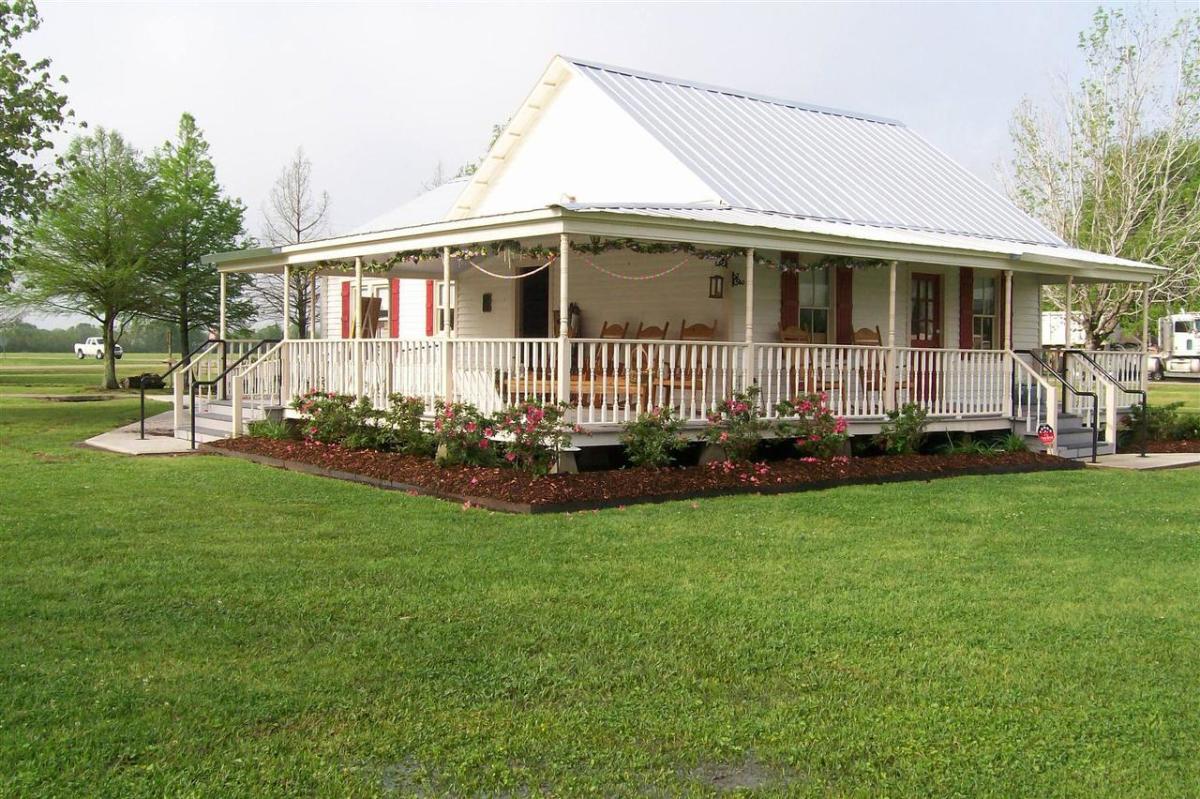 The nearby town of Scott welcomes visitors at a historic home once belonging to the Begnaud family. The Acadian-style home was donated to the city for use as a tourist information center by the descendants of Joseph Begnaud, and the house moved to its current location.
However, Joseph may still be living there.
People who have worked in the house have witnessed appliances going on and off, DVDs flying off the shelf and the doorbell continually ringing without anyone on the porch. One employee has seen three ethereal people — a woman, a child and a man who enjoys the porch rocking chairs.
Maybe it's a sibling haunting the welcome center. Joseph Begnaud's brother, Martin, was brutally murdered in 1896 by two French brothers working a nearby plantation. The murder received national attention, and hundreds attended both Martin's funeral and the hanging of the Blanc brother.
2018 Halloween Events
Fright Trail
For those who want to be frightened out of their shoes, Fright Trail offers one of the creepiest attractions — 20 acres of haunted wood — in South Louisiana. The outdoor event appropriate for ages 8 and up will be held Oct. 19-20, Oct. 26-31 and Nov. 1-3 in Scott.
Boo Bayou Festival
Vermilionville historic village offers a Halloween event for the whole family Oct. 20, with old-fashioned games, face painting, cooking demos, a fall costume station and trick-or-treating. Admission is $5 for ages 2 and older.
Inaugural Epic Halloween Rock-N-Roll Extravaganza
Several bands and a costume contest make up this Halloween party that begins at 8 p.m. Oct. 26 and continues through 1 a.m. Oct 27 at Warehouse 535, downtown Lafayette.
Zoosiana's Boo at the Zoo
Acadiana's Zoosiana presents it fall festivity with costume contests, candy stations, live entertainment and more for regular zoo admission. Boo at the Zoo will be Oct. 20-21 and Oct. 27-28.