January officially begins the twilight of the 21st century's second decade, two years away from 2020, and three years after the future promised in Back To The Future, Part II. You know, hover boards etc. None of that came true. Bummer.
Indeed, Acadiana looks and sounds very much the same. Winter temperatures are as erratic as ever, it's wet, and guitar music is still very much en vogue. There was a time, let's say 1920, where this would all seem so alien. Yet, seven decades into the dawn of the rock and roll era, the Acadiana music scene would still be recognizable to someone stepping out of a time machine launched in 1955. Youngsters poke at the world with rock and roll, blonde haired songstresses sing hillbilly elegies to lost love, and Cajun music flirts with the sonic mainstream, to the chagrin of the elders. The more things change, the more they stay the same.
Thursday, January 4, 2018
Rad Wagon with Video Age & Squiggle
The Wurst Biergarten


Image courtesy of Facebook.com/RadWagonBand/
On the verge of new singles set, their third official release, Rad Wagon has taken the Bay Area approach to production, preferring fuzz over fidelity and a factory floor production scale. Believe it or not, Acadiana has a long tradition of scuzzy punk, dating back to the swamp punk (rice punk?) days of acts like Crowley's Toxin III and to some extent, Lafayette's Bas Clas, although the latter never claimed the punk moniker. Rad Wagon, who officially hail from Vermilion Parish, has taken the mantle as this generation's signature malcontents, albeit with less scuzz, more fuzz, and a more sociable charm. Irreverence and self-effacing self-awareness is the band's default gear. For proof, look no further than "Albert Hammond Jr. Jr.," a titular ode to The Strokes lead guitar player that veers close to a style parody.
Saturday, January 6, 2018
Church of the Sacred Ear Vol. 10 - Kelli Jones
The Alamo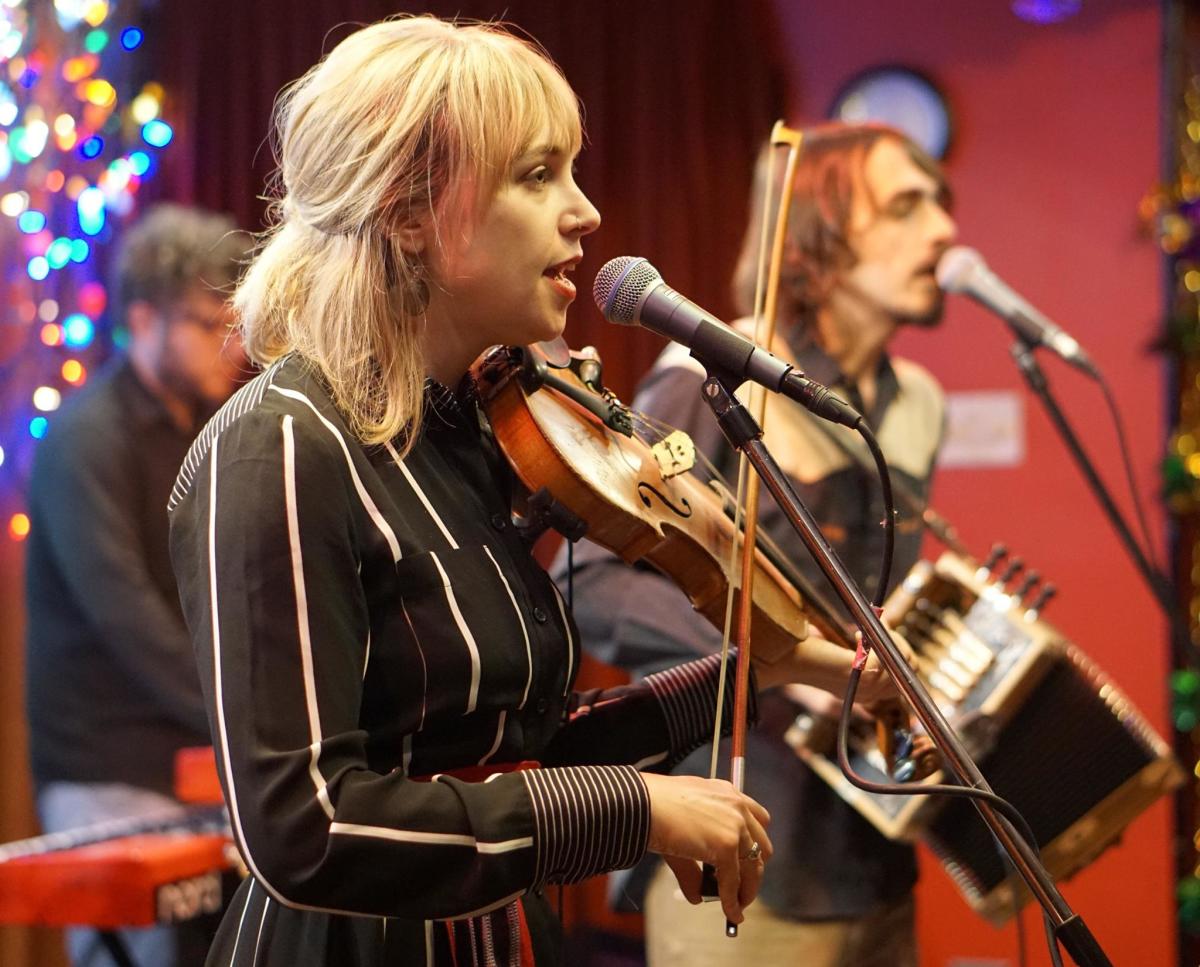 Image courtesy of Facebook.com/Kelli.JonesSavoy
Reared among Celtic affectations along the Appalachian trail, North Carolina-born fiddler and chanteuse Kelli Jones' more natural musical relationship would be with bluegrass or old time. Now approaching a decade living the Cajun life, Jones is so intimately entangled in the Acadiana traditional music scene, that it's impossible to imagine it without her, and vice-versa. Nationally, she's made a name for herself in support roles, recently winning a touring post as a backup singer with John Paul Smith of The Civil Wars. Her clever song craft, sopped with saloon discontent, has pushed Cajun legacy act Feufollet, which she joined ahead of 2016's Two Universes, into an Americana drift with swoons like "Red Light." Jones' performance here relaunches the intimate and recorded concert series, Church of the Sacred Ear, at its new location.
Monday, January 8, 2018
Blue Monday - A One Year Anniversary
Jefferson Street Pub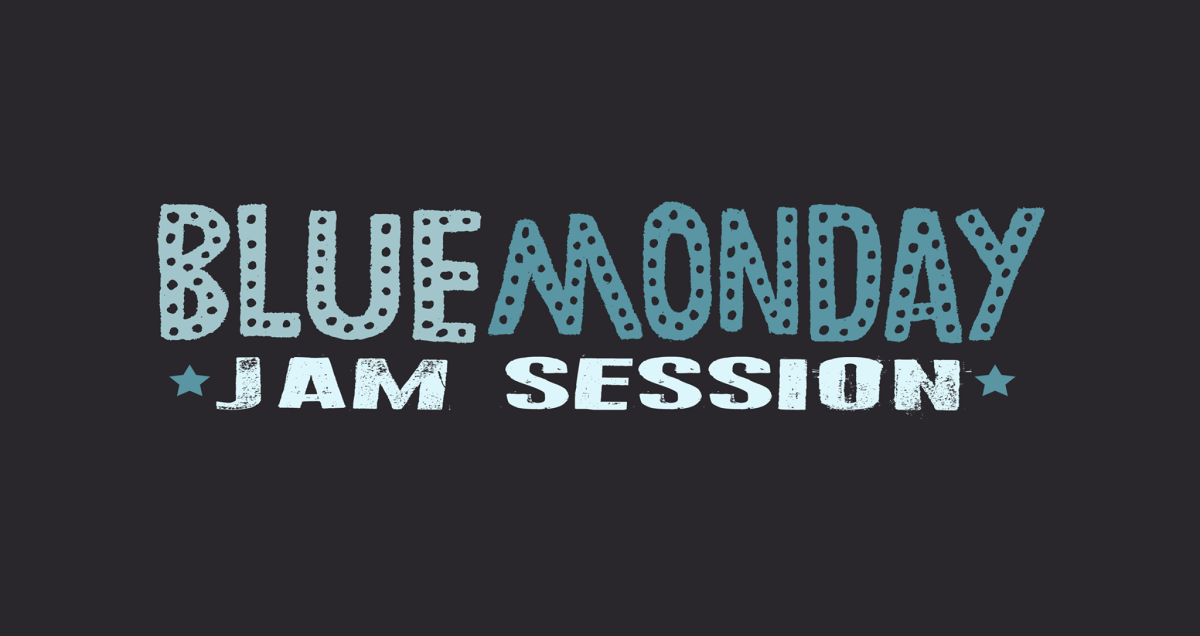 Image courtesy of Facebook.com/events/1968253596523558/
Acadiana's blues scene has long been overshadowed by the region's more proximate roots genres, Cajun and Zydeco, despite the prominence of many bluesmen in Cajun and Zydeco acts. The Blue Monday Blues Jams spotlight some of Acadiana's less-than-heralded sidemen gunslingers, players like Major Handy, who was unsuccessfully courted for Otis Redding's band at the age of 15, or Lil' Buck Sinegal, who put a six-string edge on Zydeco stompers like Rockin' Dopsie, Buckwheat Zydeco and Clifton Chenier. The monthly performance series marks one year of serving chicken dinners, raising money for the community care of aging and retired musicians, and putting the blues at center stage in Acadiana.
Thursday and Friday, January 11-12, 2018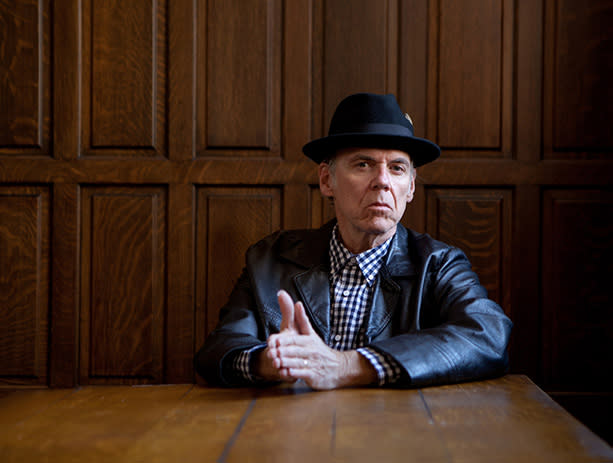 Image courtesy of AcadianaCenterForTheArts.org
About a month ago, I parked in front of Sonny Landreth in downtown Lafayette on my way to get a cup of coffee. He sauntered to the side door of his nondescript sedan, slipped in the driver's seat and steered off. This was a brush with greatness, I thought, the effortless breeze that sucks the sweat out of the air, and it drives a sensible car. Landreth has always been cool, perhaps never more so than he was in 1987, rocking a Gibson Firebird and a pair of Chuck Taylors while appearing with songwriter John Hiatt on a German TV show. Unassuming in all but his snaky innovations on the slide guitar — which won him universal acclaim among more famous but less gifted players like Eric Clapton — Landreth has spent a career bridging the gaps between Acadiana's professional rock, blues and zydeco scenes. Hiatt took Landreth and two other Acadiana players on tour as the Goners back in the 1980s, introducing the world to another side of South Louisiana musicianship, one that could swing in New Wave skinnies. Hiatt and Landreth have reunited this year for a reprised version of the Goners for a national tour. Hiatt remains the more household name nationally, but in Lafayette, Landreth takes top billing just stepping out for coffee.
Friday, January 19
Lost Bayou Ramblers with Eve & The Exiles
Blue Moon Saloon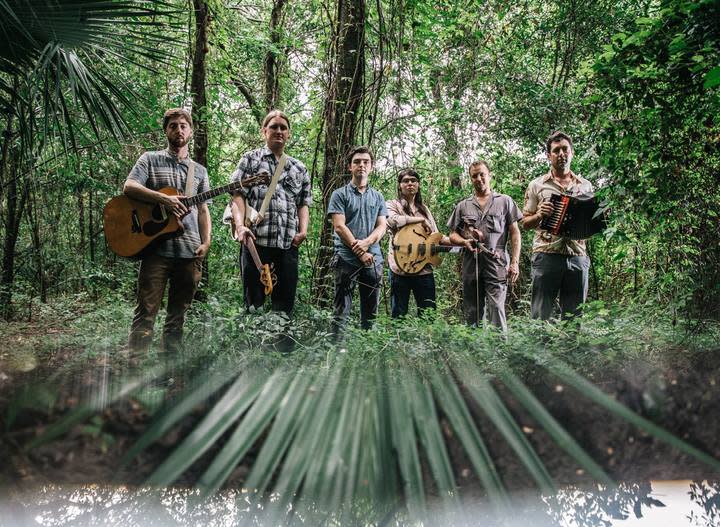 Image courtesy of LostBayouRamblers.com
Blindfold yourself and throw a dart at a calendar, and you'd have a pretty good chance of pinning a Lost Bayou Ramblers show in Lafayette at the Blue Moon Saloon. Despite their frequency, LBR's performances rarely get stale, owing to the quintet's improvised wanderings and volume-induced dance frenzies. The Grammy-nominated cajun psych act — and, by proxy of their score work on the film Beasts of the Southern Wild, sort of Oscar-nominated, too— is Acadiana's hardest working band and the region's best chance at EGOTing. (That's winning an Emmy, a Grammy, an Oscar, and a Tony.) If LBR turns this year's Creole epic Kalenda, their second Grammy nominated LP, into a Broadway production, options the stage treatment for a film, and then commemorates the whole thing with a made-for-TV special, they'd have an inside track on EGOTing in just one release.