UPDATE: Since this post was written Wing Fingers has moved locations to the Wurst Biergarten located at 537 Jefferson St., in Downtown Lafayette
You may make the reasonable assumption that Wing Fingers, a restaurant, and bar serving, most notably, chicken wings, is just ordinary. You would be wrong. The eatery on Johnston Street near the UL campus is anything but ordinary.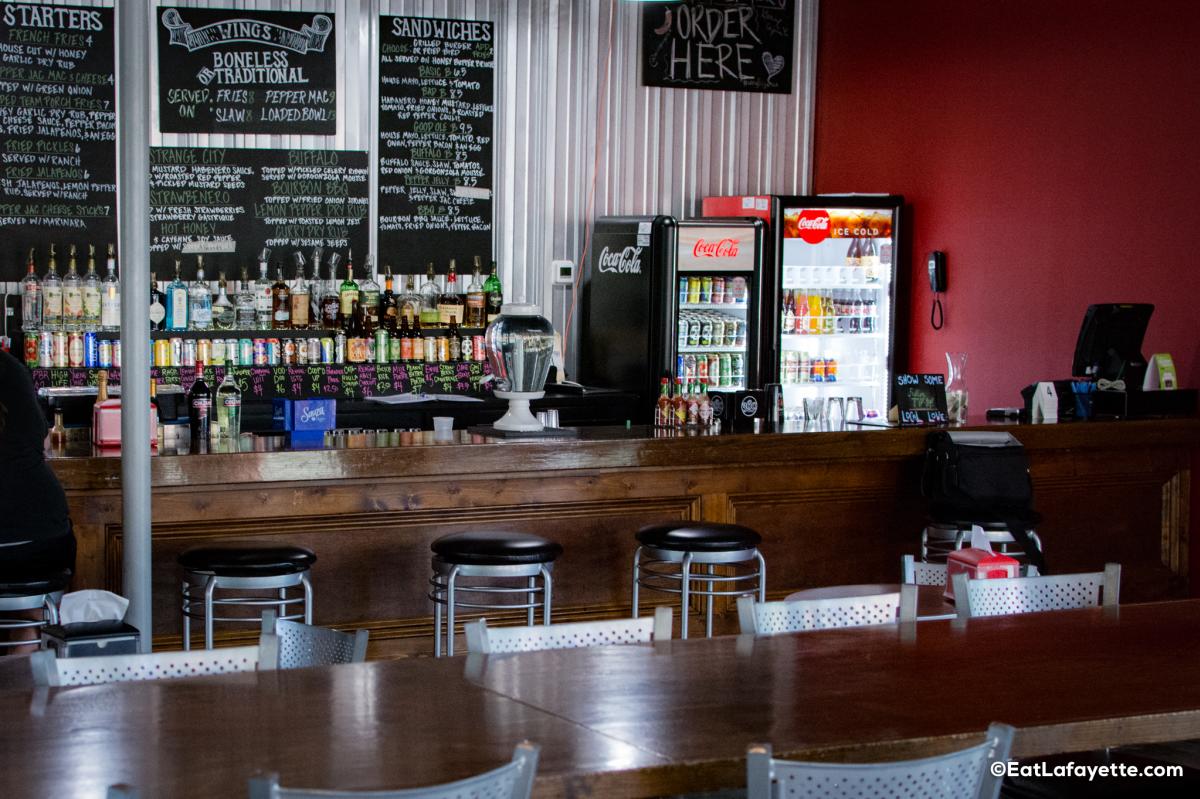 The restaurant started as a food truck when owners John Hackney and Taylor Cooper were hanging out building a fire pit. John remembers saying how he wanted more than his current job, but it took Taylor to convince him they could make it happen.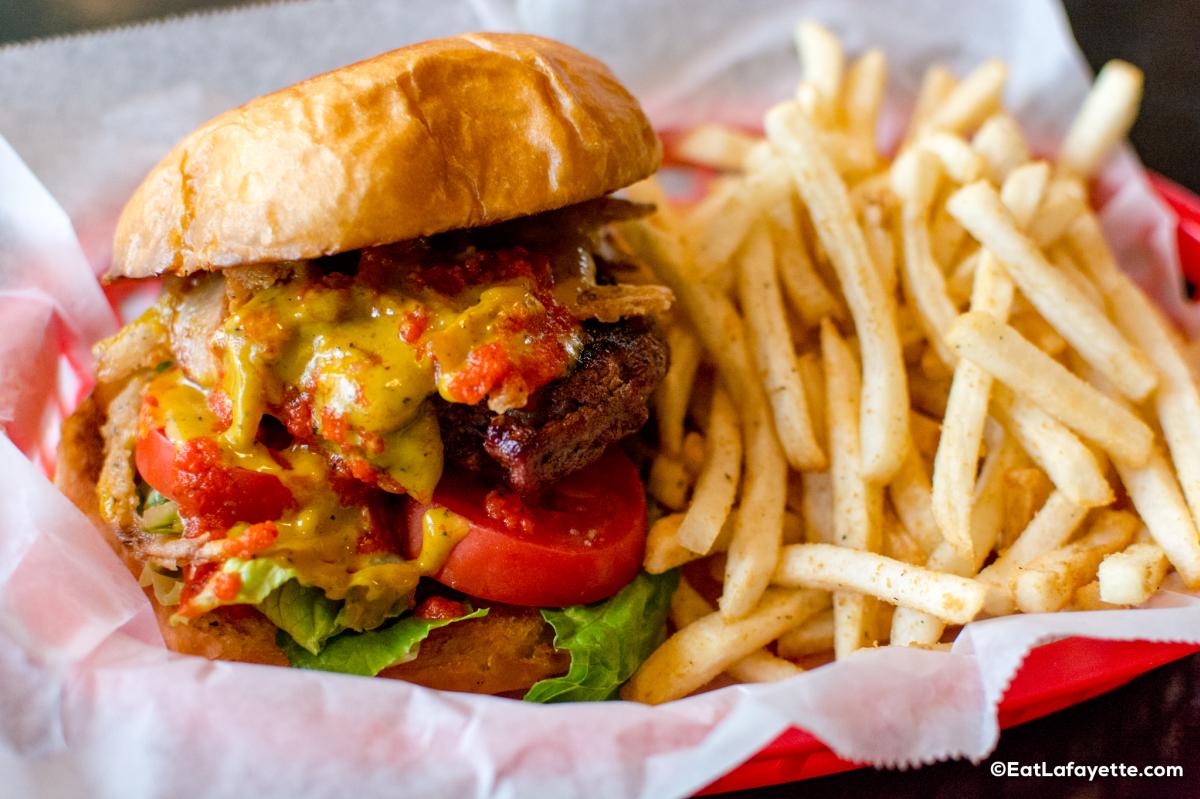 The pair teamed up to serve boneless chicken wings in a new way. There are signature sauces for the wings, and each portion comes atop a base dish of your choosing with garnishes tailored to transform ordinary chicken wings from appetizer into craft entree. Wing Fingers has expanded their offerings in the brick-and-mortar space to include bone-in wings, burgers, chicken sandwiches, and a full bar as well.
Those wing dishes, boneless or traditional, are offered with seven sauce or dry rub options with garnishes to match. These include the Strange City: honey mustard-habanero sauced wings with roasted red pepper coulis and pickled mustard seeds; the Strawbanero: strawberry-habanero sauced wings with fresh strawberries and strawberry gastrique; Buffalo: the classic reimagined with pickled celery ribbons and gorgonzola mousse; and Lemon Pepper Dry Rubbed wings with lemon zest. Once you choose your wings, you'll decide what to have them served on. You have options like fries, pepper jack mac and cheese, and slaw.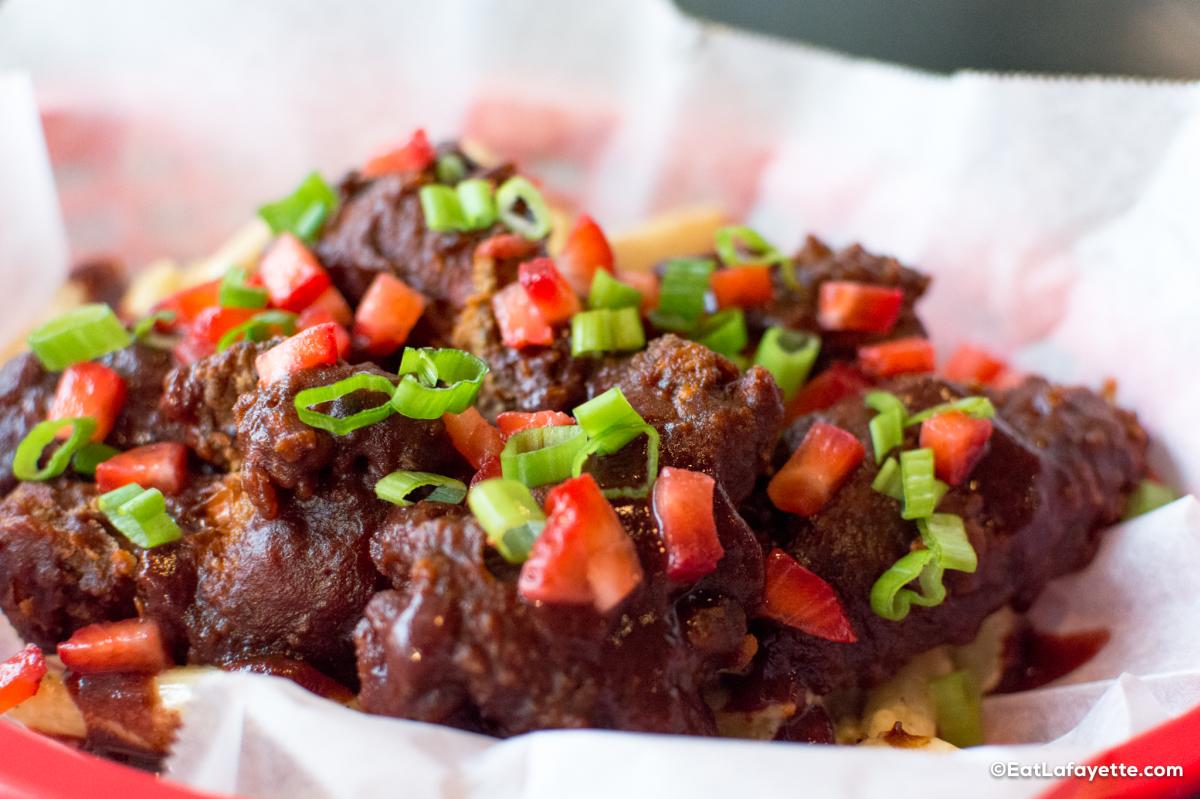 The burgers and chicken sandwiches, each served on honey butter brioche, involve options as well. Once you decide between the beef patty or the fried chicken, you have topping options like the Basic B: house-made mayo, lettuce, and tomato; the Bad B: habanero honey mustard, lettuce, tomato, fried onions, and roasted red pepper coulis; and the Pepper Jelly B: pepper jelly, slaw, sweet peppers, and pepper jack cheese.
The menu also features a full complement of appetizers like fried pickles, pepper jack cheese sticks, fried jalapeños, and the Loaded Team Porch Fries topped with a honey garlic dry rub, pepper jack cheese sauce, pepper bacon bits, fried jalapeños, and an egg.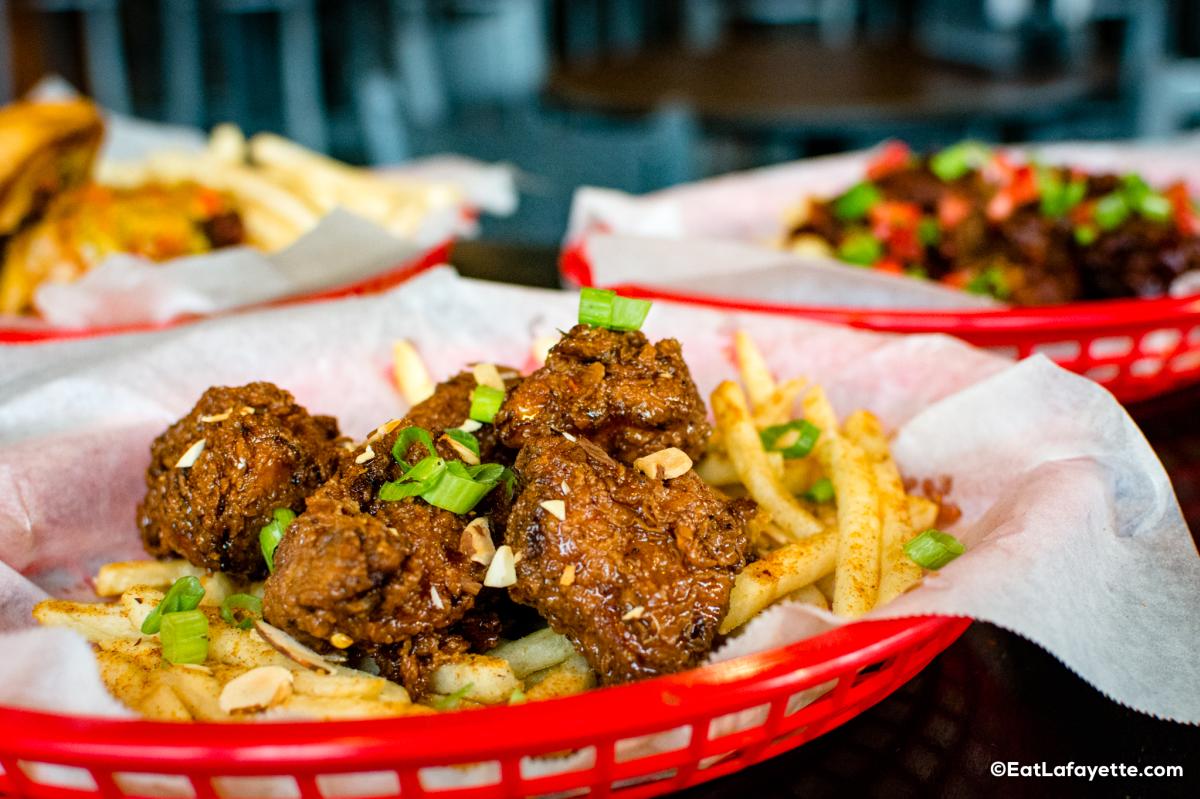 The team at Wing Fingers has pushed limits of what a chicken wing place can be, just as they set out to do. As John puts it, "If you're looking for something basic, we only have a few options for you." He says that the Strawbanero is everyone's go-to choice, but his favorite is the Bad B style chicken sandwich.
He describes the vibe as "youthful, vibrant, and memorable," and it really works. The bar carries several Louisiana craft beers, and there is a large stage for live music. There are events and specials every Friday and Saturday when the restaurant is open late.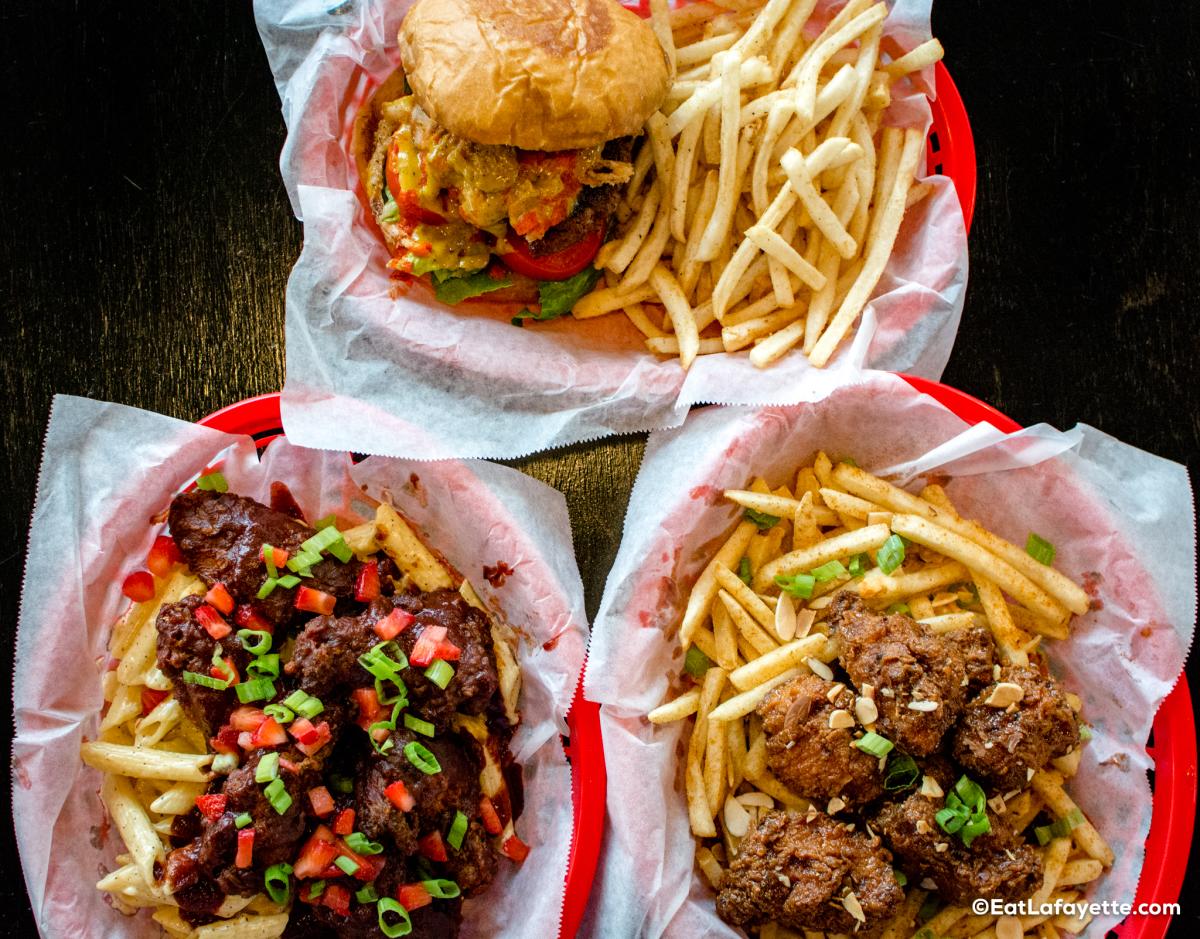 Wing Fingers is open every Sunday through Thursday from 10:00 a.m. to 10:00 p.m. and every Friday and Saturday from 10:00 a.m. to 2:00 a.m.
Hot Honey Sauce
1 Qt. Honey (we like Bernard's)
1/3 C. Soy Sauce
1/3 C. Balsamic Vinegar
3 Tbl. Garlic Powder
8 Tbl. Cayenne
2 Tbl. Red Pepper Flake
6 Tbl. Sea Salt
2 Tbl. Paprika
Add all dry seasonings to a hot sauté pan for 30 seconds. Add soy sauce, bring to a boil, remove from heat. Add balsamic to a saucepan and reduce by half. Add balsamic to soy sauce. Slowly blend honey into soy sauce/balsamic mixture. Serve hot over whatever you want, you did the work to make it, I'm not going to tell you what to do with it.
Recipe courtesy of John Hackney via Wing Fingers