Everything You Need to Know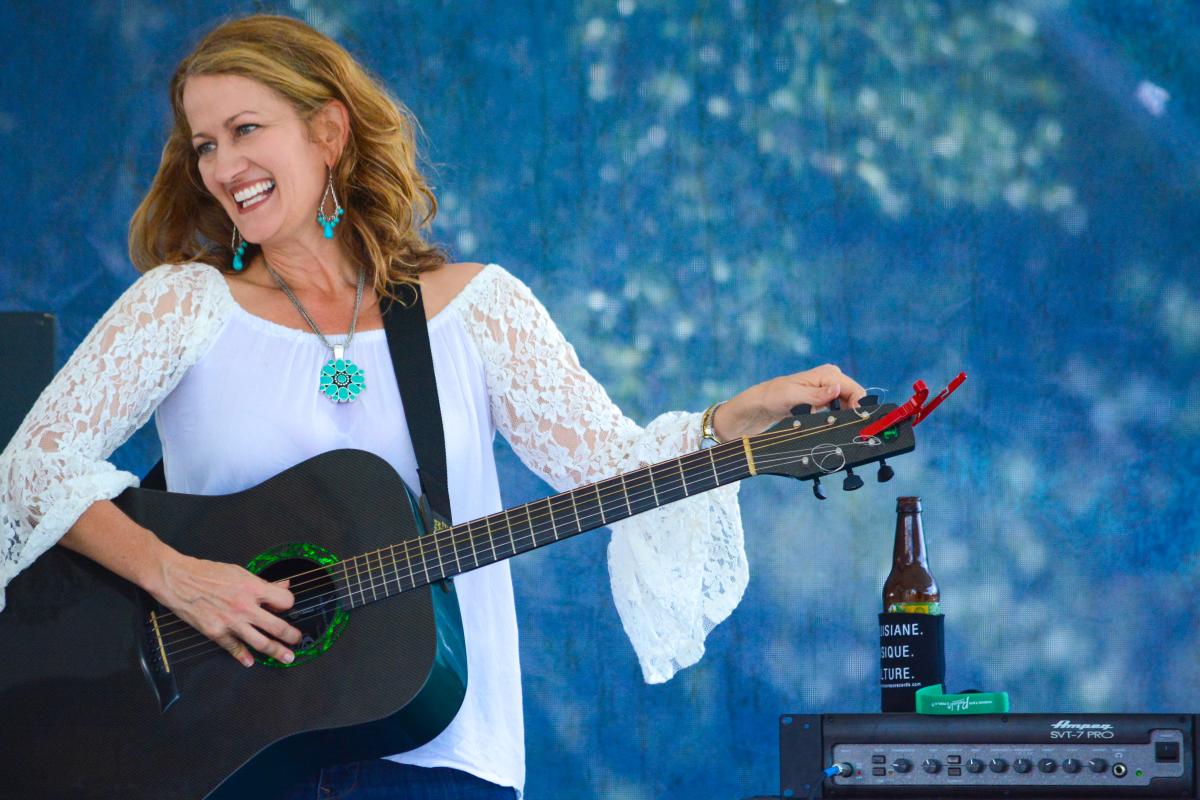 World-famous cuisine, generous hospitality and legendary music by Louisiana's Cajuns and Creoles are celebrated each year at Festivals Acadiens et Créoles in Lafayette. From October 10-13, visitors and locals can savor the most colorful culture in America with three days of music, art, food, and fun.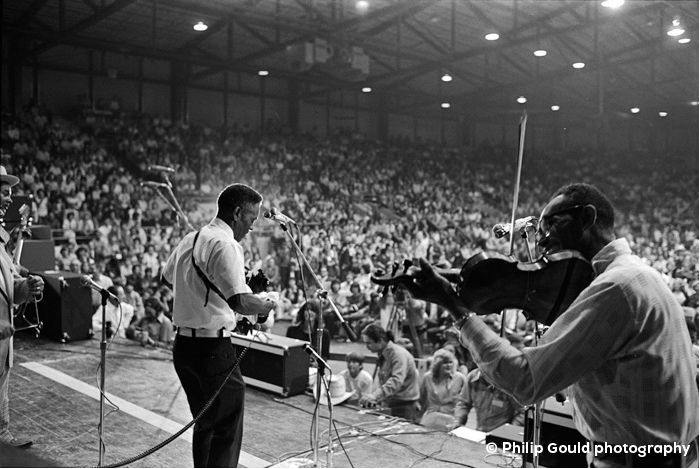 The festival was founded in 1974 to preserve, inspire and celebrate Cajun and Creole culture and the authentic music of Acadiana. French Catholic Canadians, or Acadians, first came to Louisiana in the late 1700s, seeking religious and cultural freedom. Early settlers lived among Native American Indians, French, Spanish immigrants, and African-Americans, creating a rich gumbo of cultures. Those hailing from Canada became known as Cajuns while French-speaking people of color became known as Creoles. Today, many Creoles and Cajuns still speak French and worship at the Catholic church. Creole and Cajun food are very similar, but Creole food is often affiliated with New Orleans and is considered city food, while Cajun food is typically more straightforward, country food. Both Cajuns and Creoles are responsible for creating the distinct sounds of South Louisiana, now known throughout the world. For a complete history of Festivals Acadiens et Créoles click here.
What's New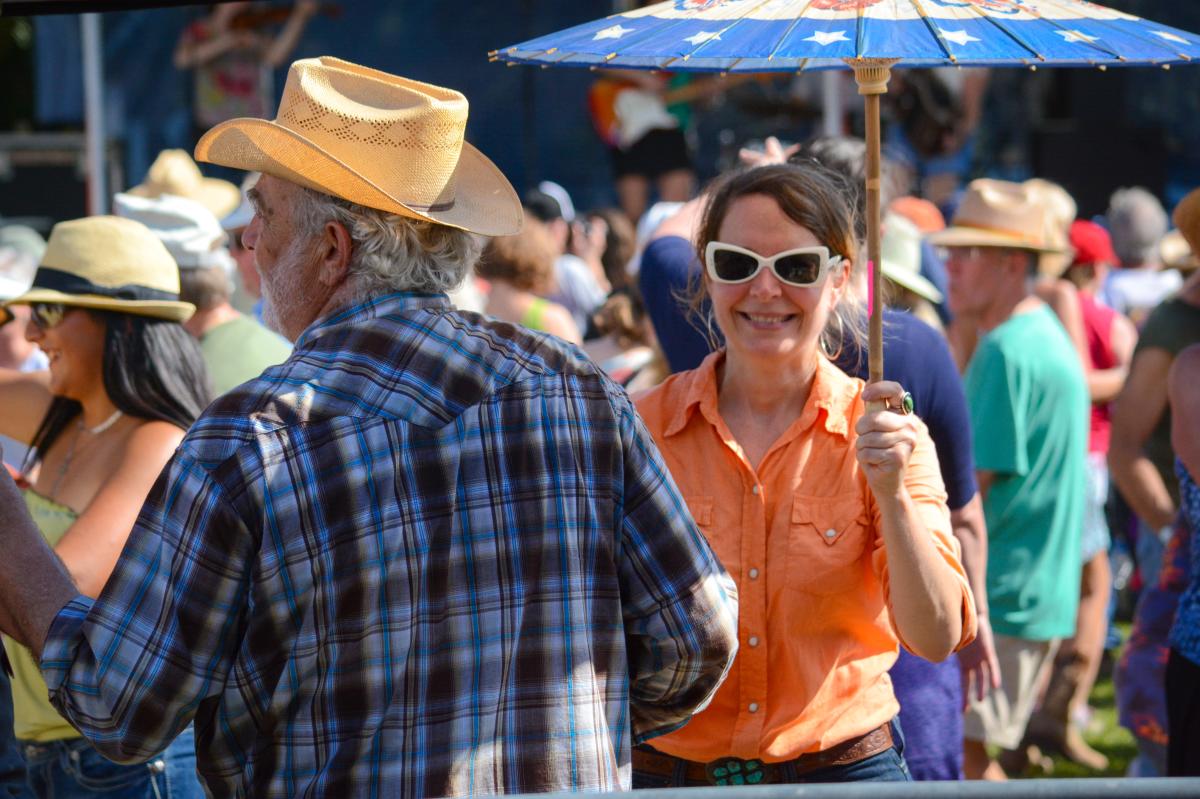 In addition to the great line-up of performers, food vendors and artisans, festival organizers are putting the spotlight on women in Cajun and Creole music. Barry Jean Ancelet, the original founder and president of the festival board, says that women are not only essential performers, musicians and the subject of so many iconic songs, but they've also preserved the culture by bringing music into the home, sharing songs with their children and singing during household work. Female artist Melissa Bonin has created the commemorative poster, T-shirt and pin this year to depict to the domestic songbirds. A symposium, "Les femmes et les filles: Female Perspectives in Cajun and Creole Culture," will be held Friday from 9 a.m. - 4:30 p.m. at the Hilliard University Art Museum to discuss women's instrumental role in Louisiana's music as well as the 90th anniversary of the recording of "Jolie Blonde," known today as the Cajun national anthem.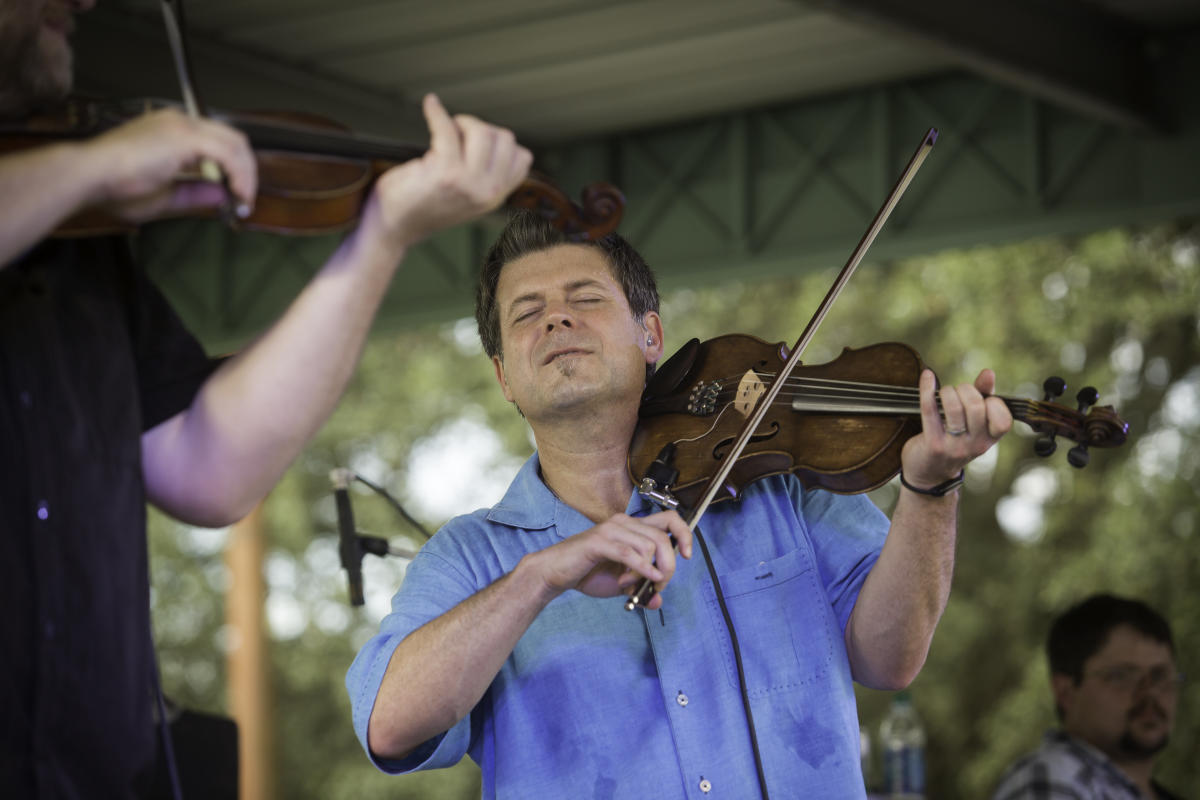 For three days, enjoy a free ticket to some of the best Cajun and Creole musicians on five stages. (Full schedule is below.) The down-home, upbeat tempo of the accordion, washboard, fiddle, triangle, guitar, and drums inspires festival-goers to get up and dance the two-step! Look for more female-led acts this year, as well as long-time legends, GRAMMY-nominated and award-winning musicians, and up-and-up coming artists who create fresh sounds while honoring long-time traditions.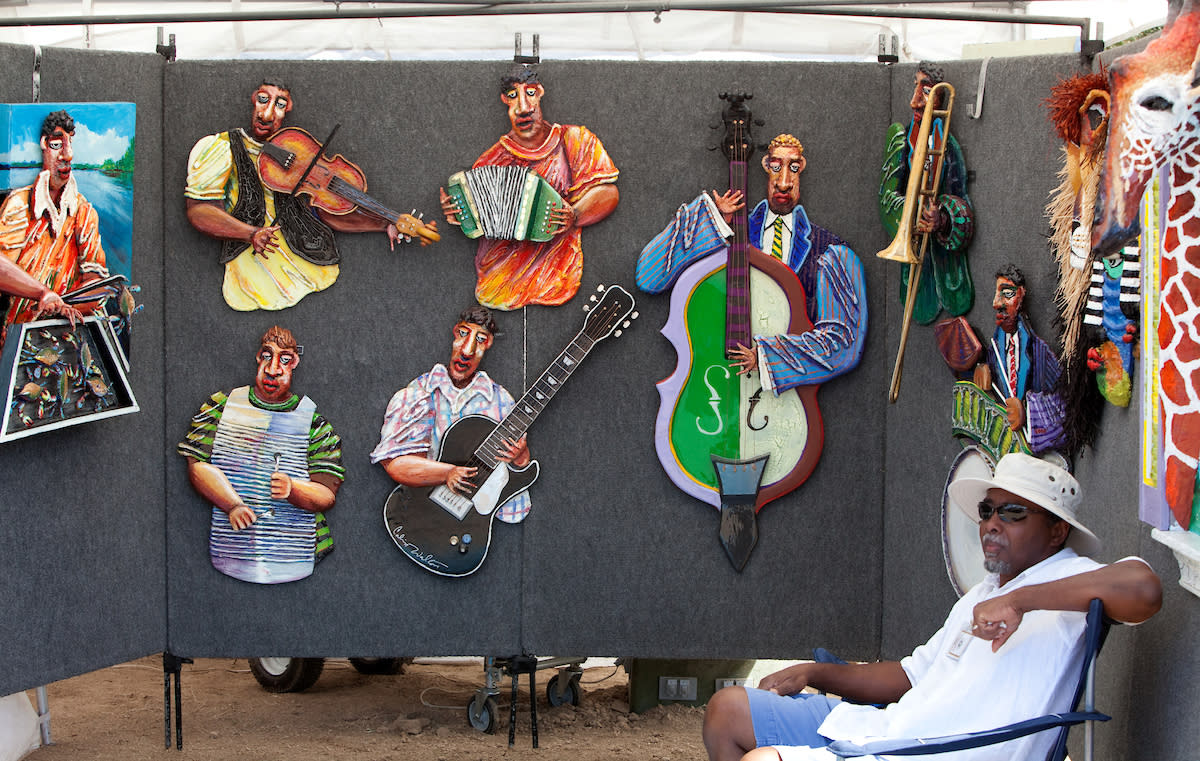 In the main event area, shop more than 50 artists and artisans from all over the state, sponsored by the Louisiana Crafts Guild. Find a souvenir you'll cherish for years to come from a selection of handcrafted jewelry, fine art paintings, nature photography, wood and metal sculptures, and specialty items. Most vendors accept credit cards, or an ATM is located on-site. 

The festival is the premier spot to sample food from Lafayette's most popular restaurants, all in one lively and convenient location. There is something for everyone as you go from tent to tent tasting creations from some two dozen vendors—crawfish enchiladas, boudin, cracklin, alligator on a stick, po'boys, red beans and rice, crab cakes, shrimp, pralines and bread pudding. Cool off with an iced coffee, rolled ice cream or craft beer from locally-owned breweries. 
Another festival highlight is Culture Sur La Table, where you can sit down to watch culinary demonstrations from the area's finest chefs.
For the Kids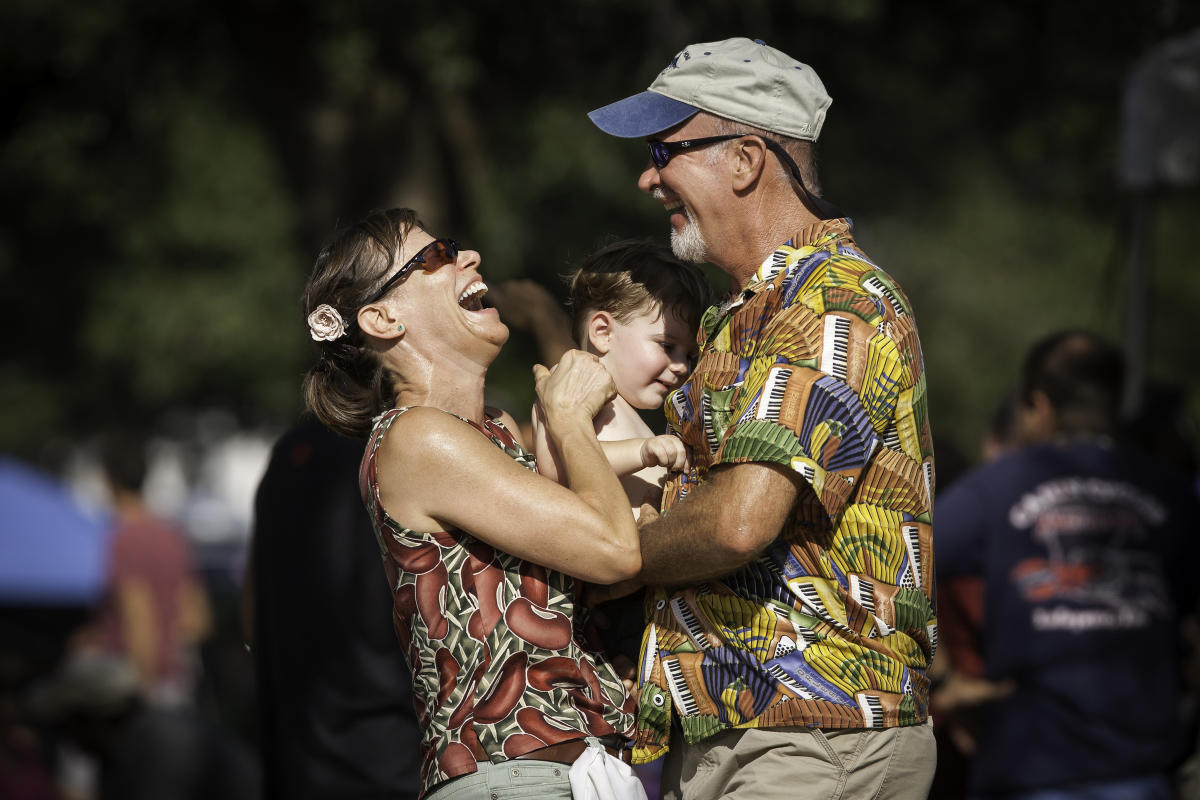 The festival is fun for all ages and is especially kid-friendly. Children can play on the playground and run through the grassy fields or splash pad while parents listen nearby to the great line-up of bands. The Children's Museum of Acadiana invites all the little folks to La Place des Petits, a special event area on Saturday and Sunday with children's games and crafts. Children will also enjoy some of the special food just for them, like famous Louisiana snoballs, beignets and more!
Tips & What to Bring
While the festival is free, you'll want some cash to spend at the various vendors. 
Girard Park is located at 500 Girard Park Blvd., adjacent to the University of Louisiana and The Oil Center, where you'll find paid parking. http://www.festivalsacadiens.com/info/map-parking 
Uber and Lyft are also a great choice and are readily available in Lafayette. 
October can still be warm in South Louisiana, so dress accordingly and wear comfortable shoes for walking and dancing. 
Folding chairs and blankets are nice to have near the stages, and wet wipes come in handy before and after meals or when using the port-o-lets. 
No ice chests or pets are allowed. 
Bring your camera and be sure you tag @lafayettetravel.
Lagniappe
Enjoy these festival extras!
Tour des Atakapas: Run, Paddle, Run Duathlon 2019 - Walk, run or paddle off all those festival calories in the Tour des Atakapas race. On Saturday, participate in the 3, 5 and 8-mile race options as well as the Run-Paddle-Run Duathlon. Kayaks are available for rent, and tandem teams are permitted. For more information click here. 
After the festival each night, join the after-party at Blue Moon Saloon, downtown's favorite honky-tonk for more amazing music. (215 E. Convent St.)
The Schedule: The festival kicks off Friday at 5 p.m. with the Cutting of the Boudin, the traditional Cajun-style sausage. 
Saturday hours are 10 a.m. - 8 p.m. and Sunday hours are 9 a.m. - 8 p.m. 
We hope to see you there!
2019 Performance Schedule
Scène Ma Louisiane, Friday, Oct. 11
5:30 - 6:45: Bonsoir, Catin with Special Guests
7:00 - 8:30: Jeffery Broussard: Zydeco Force to Creole Cowboys
Scène Ma Louisiane, Saturday, Oct. 12
10:30 - 11:30: Lafayette Rhythm Devils
11:45 - 1:00: Ervin Frey and Cajun Prairie
1:15 - 2:15: Cameron Dupuy & The Cajun Troubadours
2:30 - 3:30: Wayne & Same Ol 2 Step
3:45 - 4:45: Kevin Naquin and the Ossun Playboys
5:00 - 6:15: Joel Sonnier 60th Anniversary
6:30 - 7:45: Horace Trahan and the Ossun Express Through the Years
Scène Ma Louisiane, Sunday, Oct. 13
10:30 - 11:30: The Pot Luck Band
11:45 - 12:45: Jambalaya with John Trahan
1:00 - 2:00: Jesse Lége and Bayou Brew
2:15 - 3:15: Magnolia Sisters with Special Guests
3:30 - 4:30: Jourdan Thibodeaux et les Rôdailleurs
4:45 - 6:00: Feufollet Through the Years
6:15 - 7:45: Wayne Toups & ZydeCajun
Scène Mon Héritage, Saturday, Oct. 12
10:45 - 11:45: Huval-Fuselier Cajun Band
12:00 - 1:00: Leroy Thomas and the Zydeco Roadrunners
1:15 - 2:15: Babineaux Sisters
2:30 - 3:30: TBA
3:45 - 4:45: Roddie Romero and the Hub City All-Stars
5:00 - 6:30: Pine Leaf Boys
Scène Mon Héritage, Sunday, Oct. 13
10:45 - 11:45: Terry & the Zydeco Bad Boys
12:00 - 1:00: T'Monde
1:15 - 2:15: Geno Delafose & French Rockin' Boogie
2:30 - 3:30: Lost Bayou Ramblers
3:45 - 5:00: Curley Taylor & Zydeco Trouble
5:15 - 6:30: Steve Riley & the Mamou Playboys
Salle de Danse, Saturday, Oct. 12
10:30 - 11:30: Forest Huval & Friends
11:45 - 12:45: Chris Miller & Bayou Roots featuring Jimmy Breaux
1:00 - 2:00: Yvette Landry & the Jukes
2:15 - 3:15: Travis Matte and the Kingpins
3:30 - 4:45: Cedric Watson & Bijou Créole
5:00 - 6:30: Warren Storm and Willie T with T.K. Hulin
Salle de Danse, Sunday, Oct. 13
9:00 - 10:30: French Mass
10:45 - 11:45: Kegan Navarre & Louisiana Traditions
12:00 - 1:00: The Daiquiri Queens
1:15 - 2:15: Kyle Huval and the Dixie Club Ramblers
2:30 - 3:30: Nathan & the Zydeco Cha Chas
3:45 - 5:00: Gregg Martinez with Charlene Howard and Steve Adams
Scène D'Anniversaire, Saturday, Oct. 12
11:00 - 12:00: Paul Daigle and Cajun Gold
12:15 - 1:15: Rusty Metoyer and the Zydeco Krush
1:30 - 2:30: Ruben Moreno
2:45 - 3:45: The Revelers
4:00 - 5:00: Corey Ledet & His Zydeco Band
5:15 - 6:30: Chris Ardoin & NuStep
Scène D'Anniversaire, Sunday, Oct. 13
12:15-1:15: Quatre Coin Throwdown
1:30 - 2:30: Chubby Carrière and the Bayou Swamp Band
2:45 - 3:45: Blake Miller and the Old-Fashioned Aces
4:00 - 5:00: Soul Creole
5:15 - 6:30: Sweet Crude
Scène Atelier, Saturday, Oct. 12
11:15 - 11:45: 2019 Tradition Bearer Award Presentation: Elaine Bourque
12:00 - 12:45: The True Story of Jolie Blonde with Wade Falcon
1:00 - 1:45: B… Pour Bayou: The Making of a Cajun French Alphabet Book
2:00 - 3:00: Joel Savoy and Linzay Young
3:15 - 4:15: The Savoy Family Band
4:45 - 5:45: Femme: A Celebration of Louisiana Women Musicians
Scène Atelier, Sunday, Oct. 13
11:30 - 12:30: Juré with the Broussard Sisters and Jeffery Broussard
12:45 - 1:45: The Singing Drummers of South Louisiana with Warren Storm, Glenn Fields, Cal-lie Huval & Vernon Bergeron, moderated by Yvette Landry
2:00 - 3:00: Cory and Lisa McCauley with Clint Ward
3:15 - 4:15: Brazos Huval School of Music
4:30 - 5:30: Sheryl Cormier & Cajun Sound
Jam Ça! Saturday, Oct. 12
12:00 - 1:15: Gina Forsyth
1:30 - 2:45: Corey Ledet
3:00 - 4:15: Drew Simon
Jam Ça! Sunday, Oct. 13
12:00 - 1:15: Angelle Aces with Blake Miller
1:30 - 2:45: Sheryl Cormier
3:00 - 4:15: Jeffery Broussard