If the "Happiest City in America" had a soundtrack, zydeco would dominate the playlist. The down-home, upbeat tempo of the accordion, washboard, guitar, and drums just makes you want to get up and dance your troubles away. Tourists and locals alike flock to local dance halls around Lafayette each week to get their fill of Zydeco music. And setting the gold standard for the past 33 years is Zydeco Extravaganza, the world's largest one-day zydeco festival.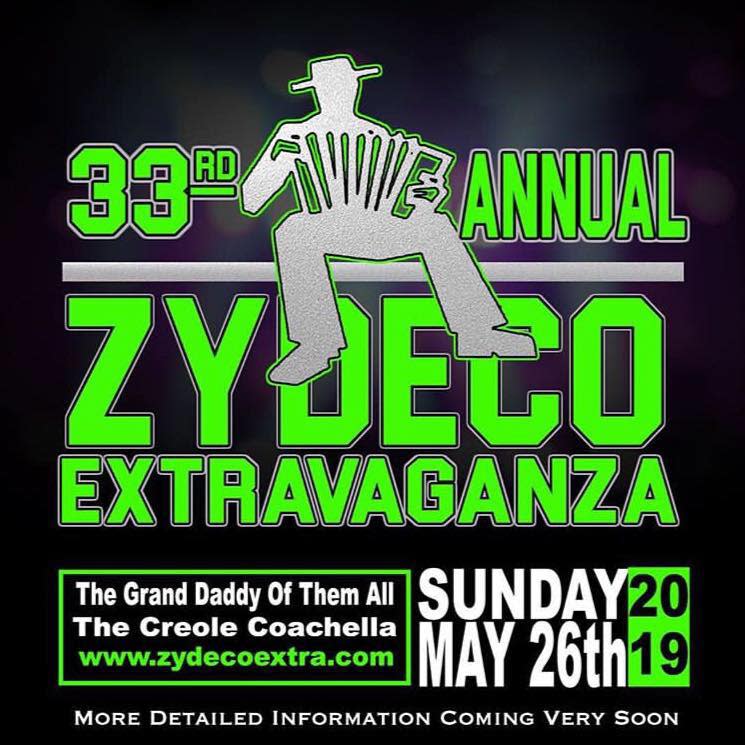 Image courtesy of Facebook.com/zydecoextra/
"On May 26, we're featuring eight to 10 artists over 12 hours—it's a musical marathon," says festival organizer Dustin Cravins, whose family started the festival in 1987 to revive the Creole culture in nearby St. Landry Parish and surrounding areas.
Both of Cravins' parents are Creole and spoke French before English. From his parents to his cousins, Cravins' entire family is passionate about Zydeco music and loves sharing their culture each year at the event.

Image courtesy of Facebook.com/zydecoextra/
"There are many definitions of what is Creole, but for me, Creoles are French-speaking people of color in Louisiana with five things that tie us together and make us a culture: our language, food, music, the land, and our Catholic faith."
Zydeco music was founded by Louisiana Creole musician Amédé Ardoin in the 1920s, a time in Southwest Louisiana when people could escape their hardships with song and dance.
"Before it was Zydeco, it was called la la music," Cravins explains. "Ardoin lay the foundation, then Clifton Chenier incorporated the popular sounds of his time, which was rhythm and blues. Zydeco has evolved over the years, but the rubboard and accordion are still prominent."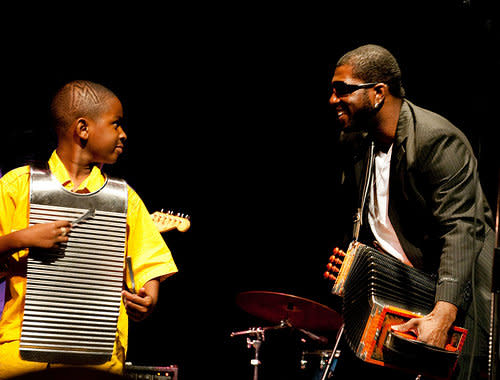 Image courtesy of Facebook.com/zydecoextra/
This year's festival will include one of Amédé Ardoin's relatives, Chris Ardoin, as well as other popular artists such as Keith Frank, J. Paul Jr. and a half-dozen others. Another popular event is the annual amateur accordion competition, giving up-and-coming musicians the chance to perform on stage—some for the first time.
"We have many nicknames for the festival, like Creole Coachella, The Granddaddy of Them All, and Where Legends Are Born," Cravins says. "Some of the best musicians in the Zydeco community come out, and they all try to outdo one another. They lay it all on the line. The audiences really get the benefit of seeing their greatest performances."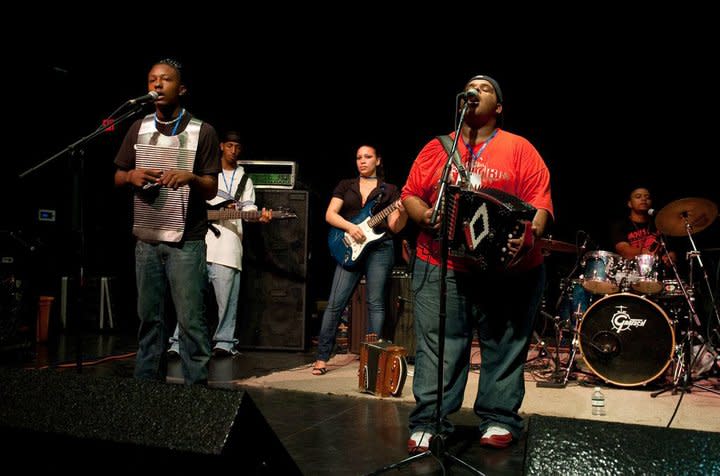 Image courtesy of Facebook.com/zydecoextra/
Of course, no Zydeco festival could be complete without Creole food, and Cravins assures there will be plenty to go around. Zydeco Extravaganza will feature the Cravins' family food truck, Cravin' Boudin, along with other vendors selling everything from red beans and rice and jambalaya to an array of Louisiana specialties.
"We want to present a truly Creole product that's very authentic and represents everything about who we are," says Cravins.
The event will be held indoors at Blackham Coliseum. Presale tickets are $20 and can be purchased at ZydecoExtra.com or by calling (337) 234-9695.