This hidden gem is tucked away in Willow's Food Mart at 1409 Willow Street in Upper Lafayette. The name says it all - BZ's Underground Kitchen is a call-ahead, drive-up food service restaurant. Every dish is made to order. What started as a way to channel energy during the shutdown in 2020 turned into a passion.
"I started selling plates from the house then transitioned to the storefront I'm in now," says chef Brandon Harris. He opened the Underground Kitchen in December 2021 and has been going strong ever since.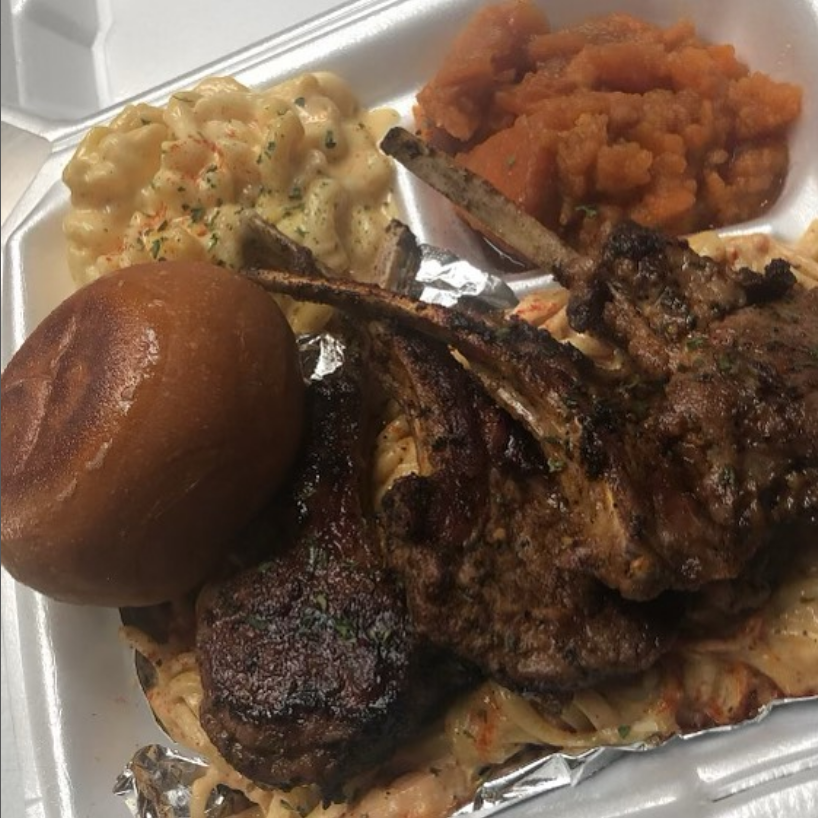 Cooking has always been in Harris' blood, though. He was the sous chef at Sacred Heart for six years and trained under Chauntel Miller. "I learned a lot about cooking from her," he says.
Following his Instagram account is the best way to stay updated on BZ's Underground Kitchen daily offerings - @chefbzb. He posts mouthwatering images of home-cooked creole specialties such as fried chicken, juicy grilled shrimp, and plate lunches such as meatball stew and smothered chicken. Look for the hashtag #getactive - it means the kitchen is open for service. "The tag was something we started to interact with customers," explains Harris. "They call in and ask 'are you active,' and 'get active,' indicates we're open."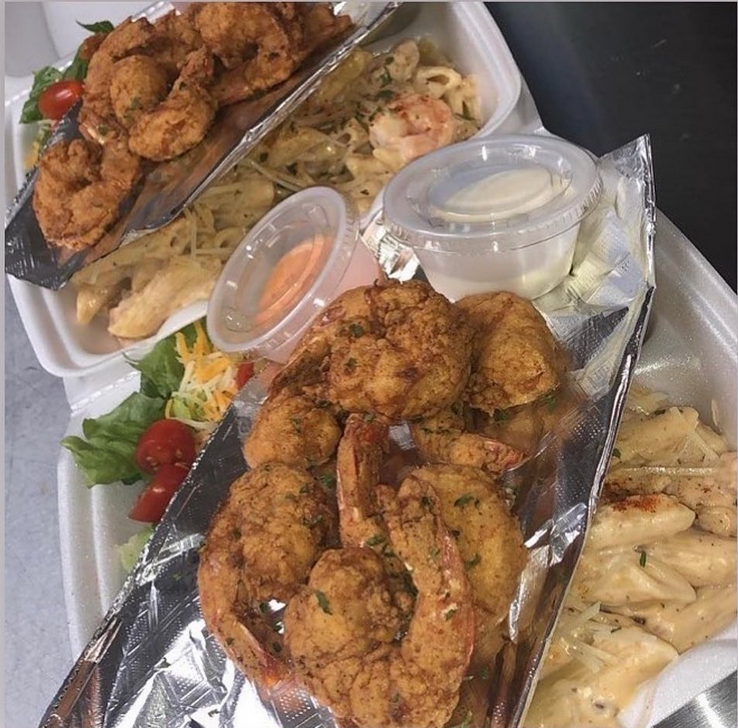 Stop by during the week for lunch starting at noon but go early - @chefbzb serves his dishes until he sells out. He opens at 2 pm on Saturdays and serves late afternoon snacks and dinners until 10 pm (or sold out). But don't forget to call and ask, "Are you active?" Harris mentions a great way to indicate you are a returning customer is to say, "Join the gang," when calling.
Speaking of regulars, favorites among locals are well-seasoned seafood pasta, think grilled salmon pasta, or spicy penne topped with fried shrimp. You can catch lamb chops on occasional days and even chicken and waffles. If you are looking for the perfect combo of comfort food and southern cooking, drive-by BZ's Underground Kitchen. The menu runs the gamut from crispy fried catfish to surf and turf.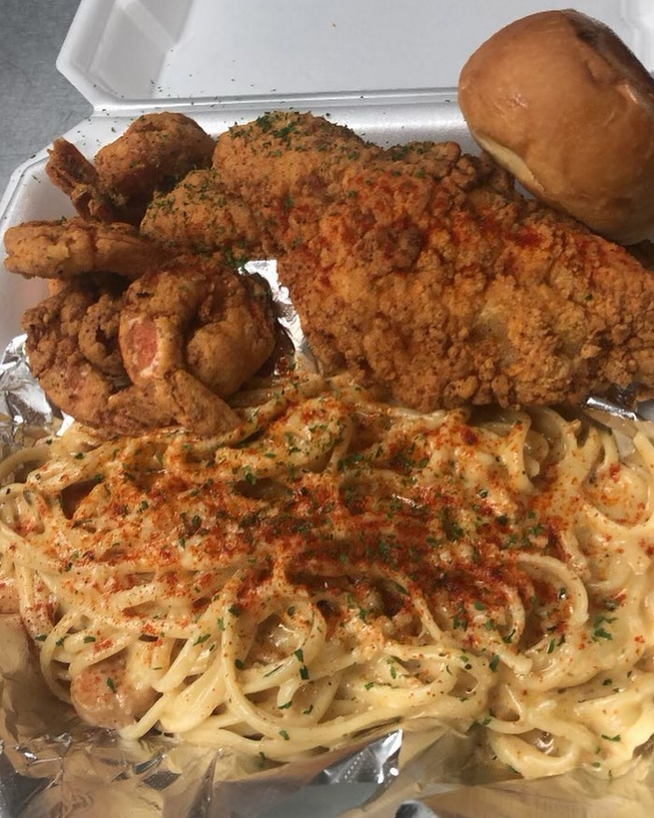 He gets high marks on affordability as plate lunches are only $10. Short order items like burgers and fries are just $8 and prompt, quick service. This stop could be an excellent solution for those on a short lunch break or passing through - just check ahead of time to see if they are "active."