UPDATE: The 2020 Festival International de Louisiana has been postponed due to the Coronavirus. Please visit again for updates!
Lafayette was settled in the late 1700s by French Catholics who were exiled from Canada. In search of freedom, the Acadians—or Cajuns as they became known—not only created a new life for themselves, they created one of the most distinctive and authentic cultures in the United States. Today, Louisiana's Cajun culture still revolves around faith, food, music and French heritage, and one of the best ways to immerse yourself is at Festival International de Louisiane, the country's biggest international music and arts festival. 
Every April, Lafayette's French heritage is celebrated in a big way at Festival International de Louisiane, the country's biggest international music and arts festival. Artists from more than 20 French-speaking countries will take over downtown Lafayette on five stages, attracting some 300,000 festival-goers.
"The festival exposes visitors to different cultures, both internationally as well as to Lafayette's unique culture," says Carly Viator, Festival International marketing coordinator. "With top-quality local performers, GRAMMY winners and up-and-coming international acts along with food and art, it's really the perfect gateway into experiencing everything our city is all about."
Admission to the festival is free, giving both locals and visitors an enriching passport to hear music from all over the world. Over five days, 75 acts will take the stage, ranging from traditional jazz, blues, and zydeco to the exotic and avant-garde.
At Wednesday's opening ceremony, local French students fly the flags of each participating country, commencing five days of workshops, exhibits, fanfare and performances by nearly 75 artists.
Music
Concerts range from traditional jazz, blues and zydeco to exotic and avant-garde. Check out the above video for this year's music line-up or click here for the full list.
"We attend the festival every year," says Jenny Gautreaux, a local resident whose children are enrolled in their school's French language immersion program. "We love that our kids get exposed to so many colorful costumes, interesting musical instruments and amazing cultures from around the world. And it's right here in our backyard." 
Food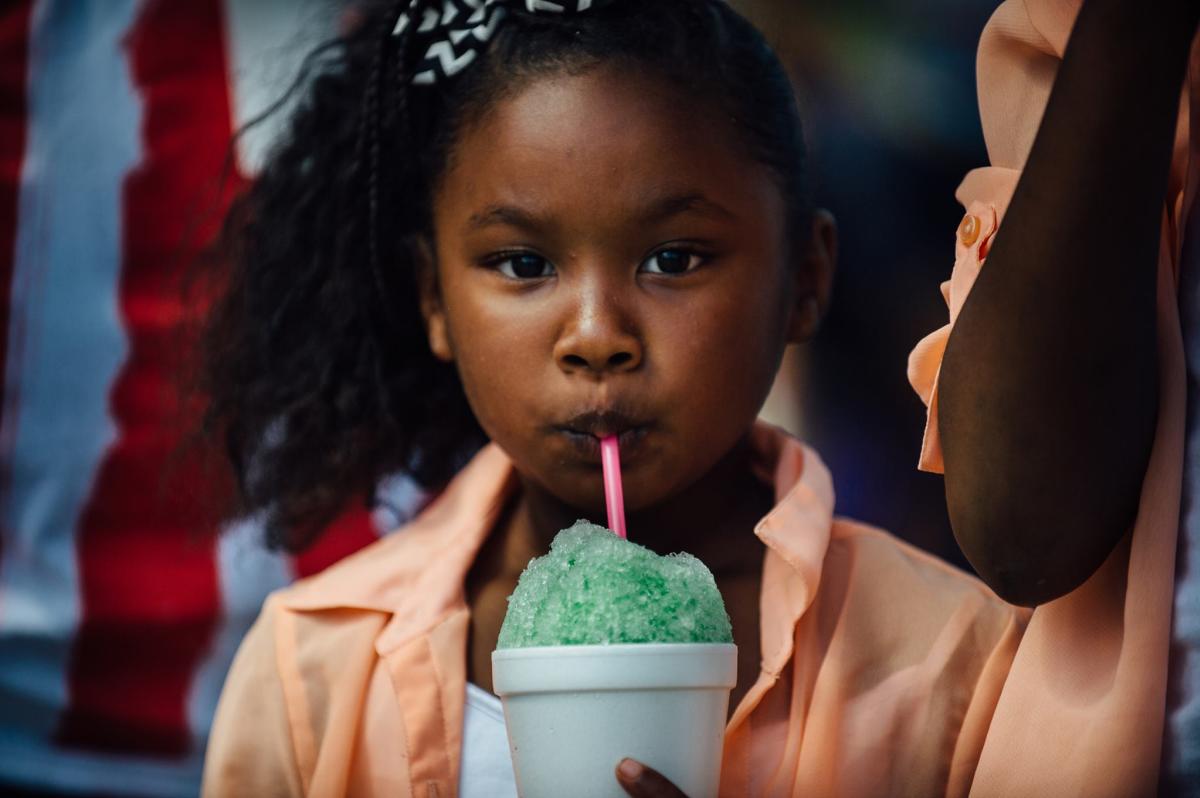 You cannot experience Acadiana's culture without Cajun food. Around the main stages, on-site food vendors help festival-goers refuel. Two dozen of the area's most popular restaurants provide specialty items like sweet potato beignets, alligator balls, crab cakes, crawfish pistolettes, shrimp and grits, duck quesadillas, boudin, po'boys, praline chicken and waffles, bread pudding, daiquiris and snowballs. In addition, many downtown restaurants offer special festival menus and set up serving stations outside on the sidewalk. Another foodie attraction, the Beer Garden, features many of Louisiana's popular craft brews.
Art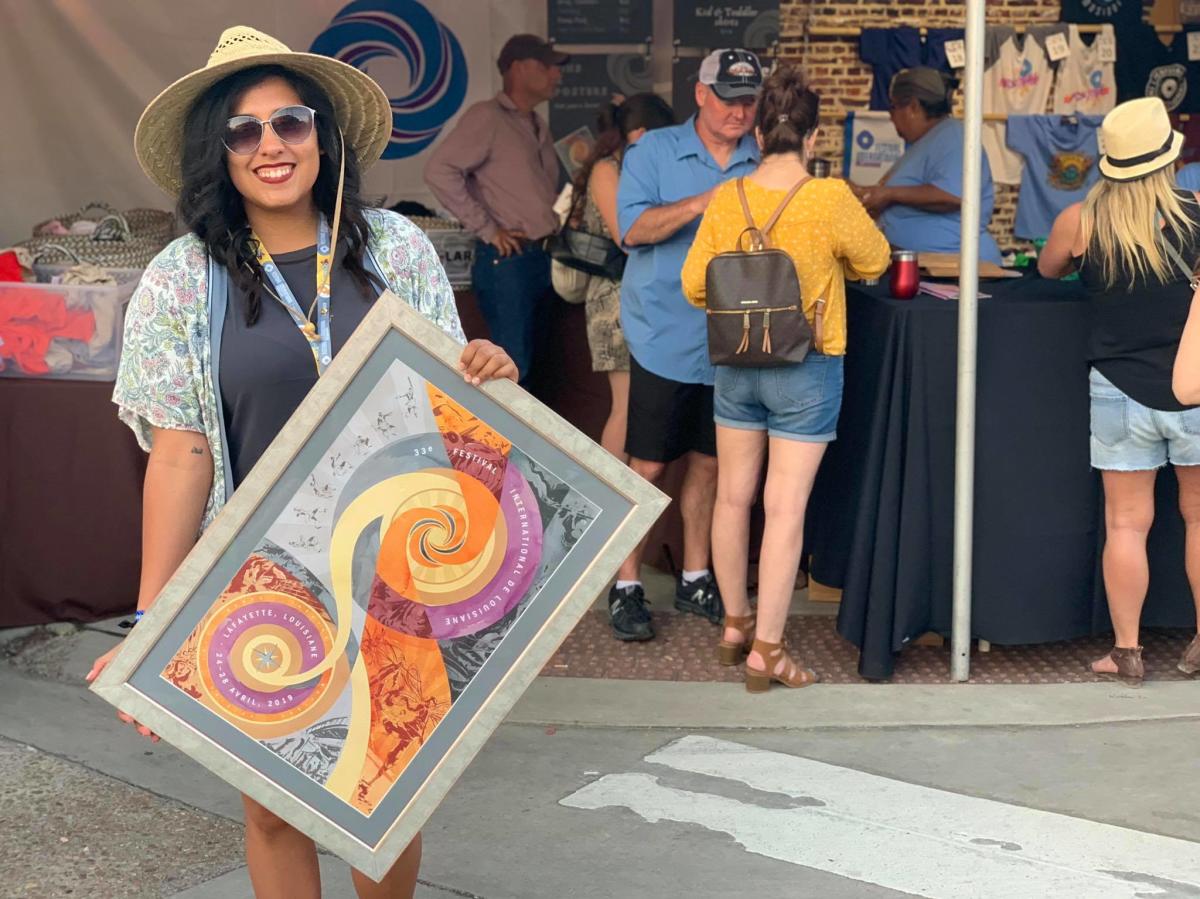 Festival International also brings in local visual artists as well as skilled artisans from around the world. In Marché des Arts shop paintings, pottery, mixed-media sculptures, artisan jewelry, and other handcrafted items. In the festival's World Market, Marché du Monde, you'll find commercial imports along with handcrafted items like sculptures, clothing, ceramics, instruments, and more.
Family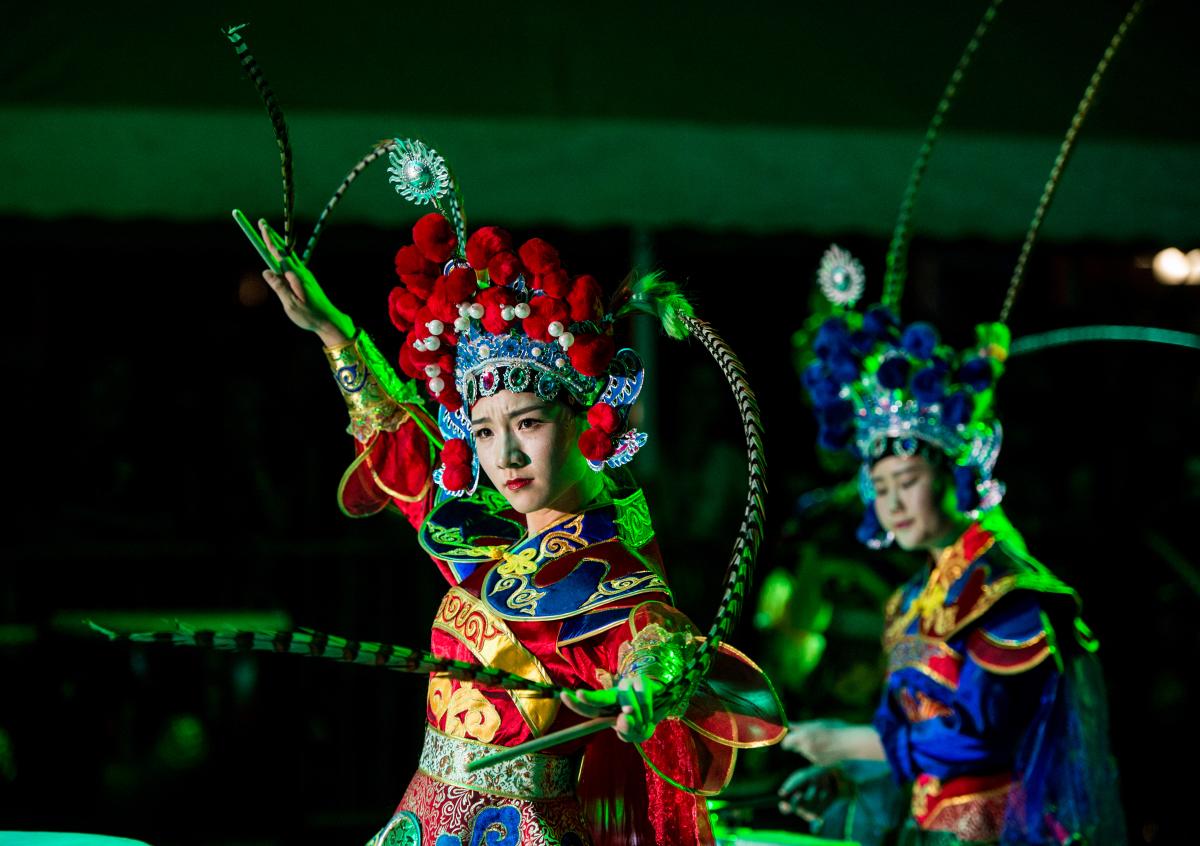 For families, Scène des Jeunes at the Cathedral-Carmel School (848 St. John St.) is a must. From 11 a.m. to 4 p.m. on Saturday and Sunday, children can enjoy special music, face painting, crafts, and activities, especially for them. A playground is also located on-site.
Be sure to pick up a festival poster and pin, a collectible item for locals and festival attendees year after year. Local multi-media artist and architect Tommy Hughes is the Official 2020 Visual Artist.
To view the most up-to-date festival information click here.