The food consumed by people in our modern society is sometimes less than nutritious. We consume what our bodies crave because it tastes good and is satisfying, but often, this means we encounter an abundance of calories and a scarcity of nutrients. One Lafayette establishment is delivering a solution to this skewed ratio. Karma Collective is an amalgam of several operations, making what one might call modern health food.
Consisting of Tribe Bakery and Karmacarons, Karma Collective goes a step beyond the idea of healthy foods being all about reduced calories and fats. Extra care is taken to infuse the flavor and substance of beneficial eating into its offerings. The Collective works tirelessly to source ingredients and produce from local makers and artisans that further enforce that mission.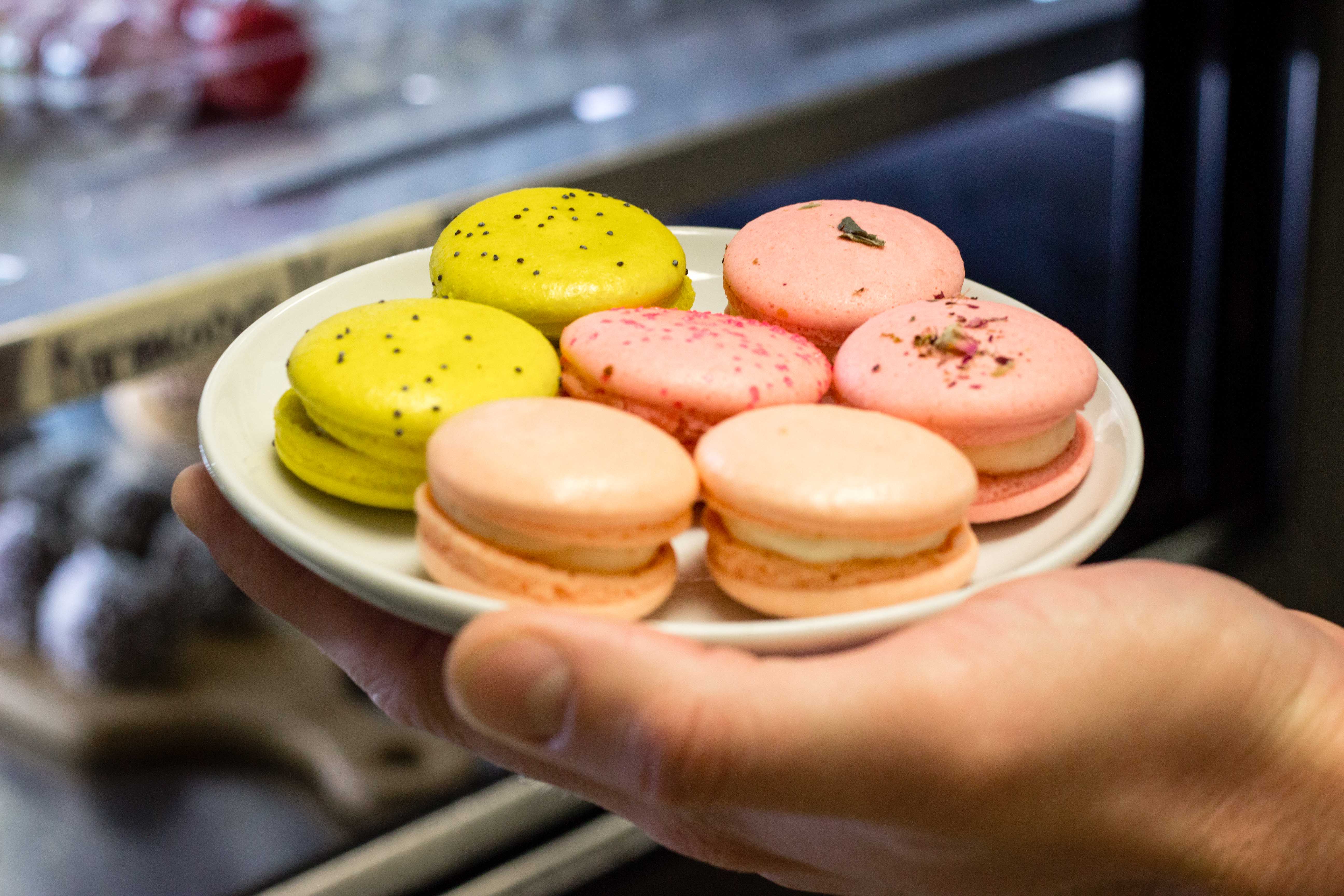 Brittany Duplantis, head baker for Tribe Bakery, says she understands that people want to eat what tastes good. "That's where it all starts. We want to make food that tastes familiar, is comforting and delicious but also fuels the body."
Karma Collective's goal is to introduce customers to new ways of thinking about the food they eat and ultimately get them to take ownership of their diet. With so many culinary options that can make you feel sluggish and ruin your digestion, Karma Collective is dedicated to recipes and easy-grab meals that nourish your body and soul.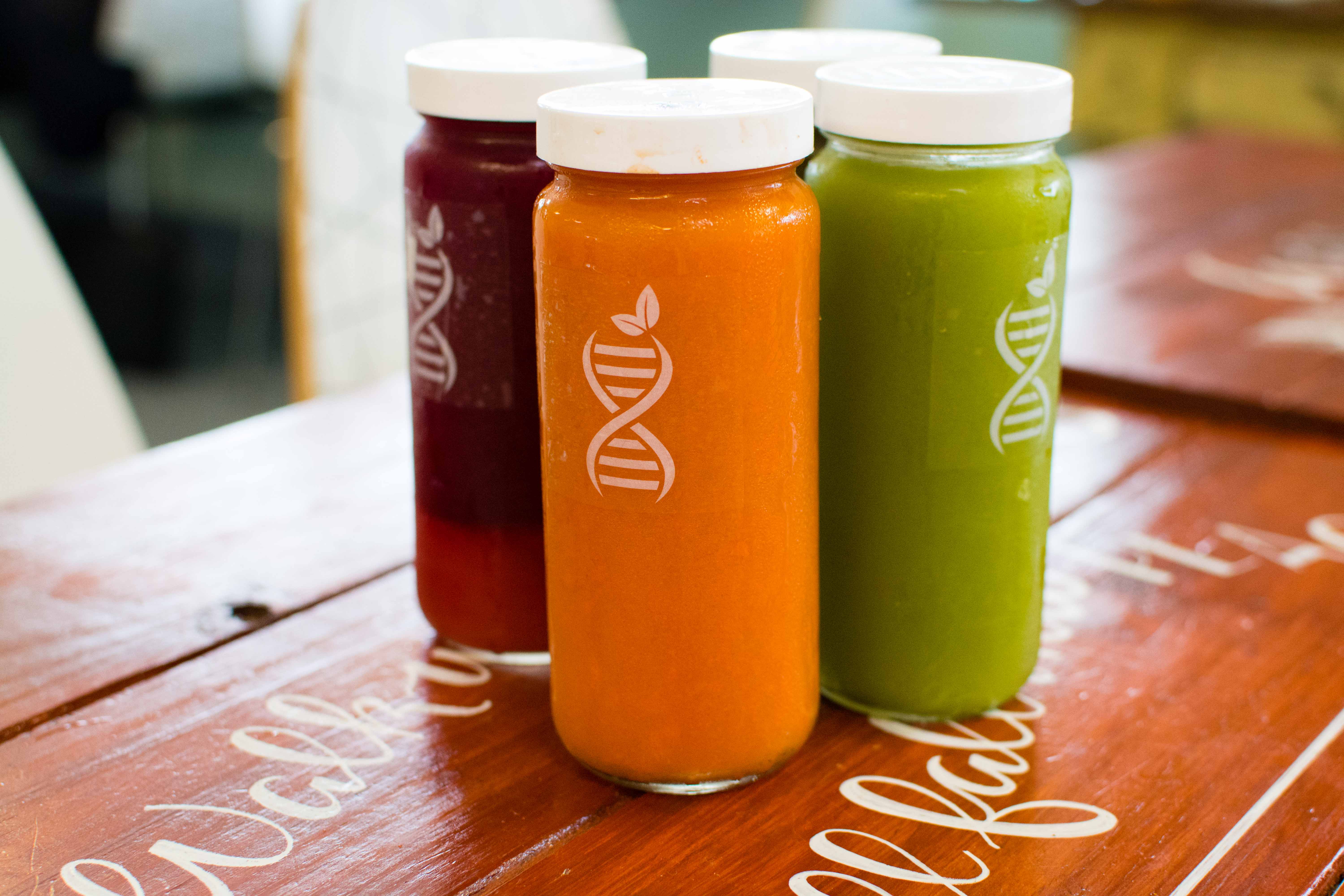 Everything offered at Karma Collective from the cold-pressed juices to the allergy-friendly baked goods is created to not only taste good but to provide health benefits for the mind and body. There's even grass-fed dairy cow butter and ghee additives for your coffee that enhances mental acuity, helps fight cellulite, and can also provide gut-healing properties.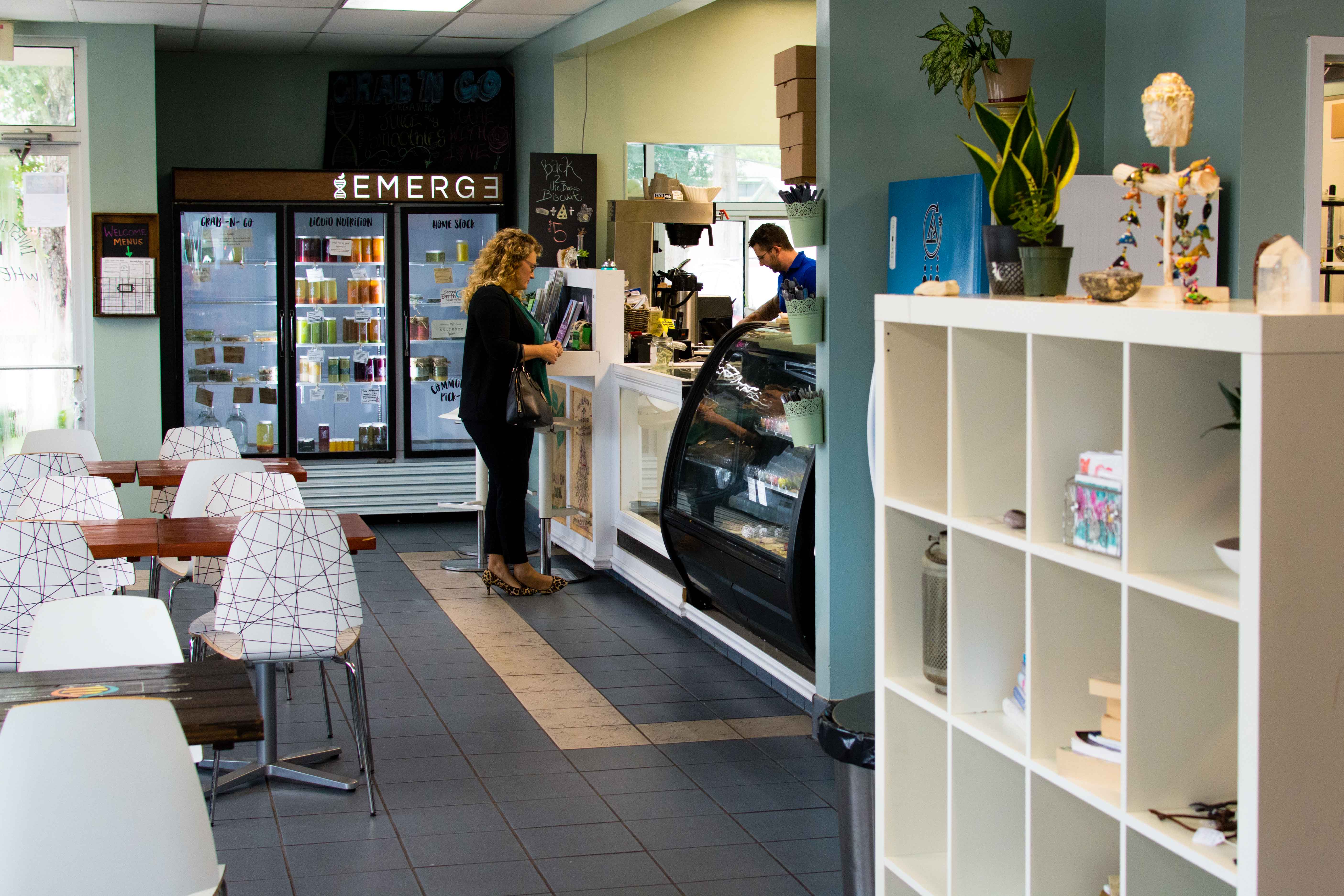 Even the EatLafayette special-roasted sweet potatoes, broccoli, and chickpeas with fresh cucumber tzatziki made in house daily-is packed with extra nutrition while being familiar and delicious.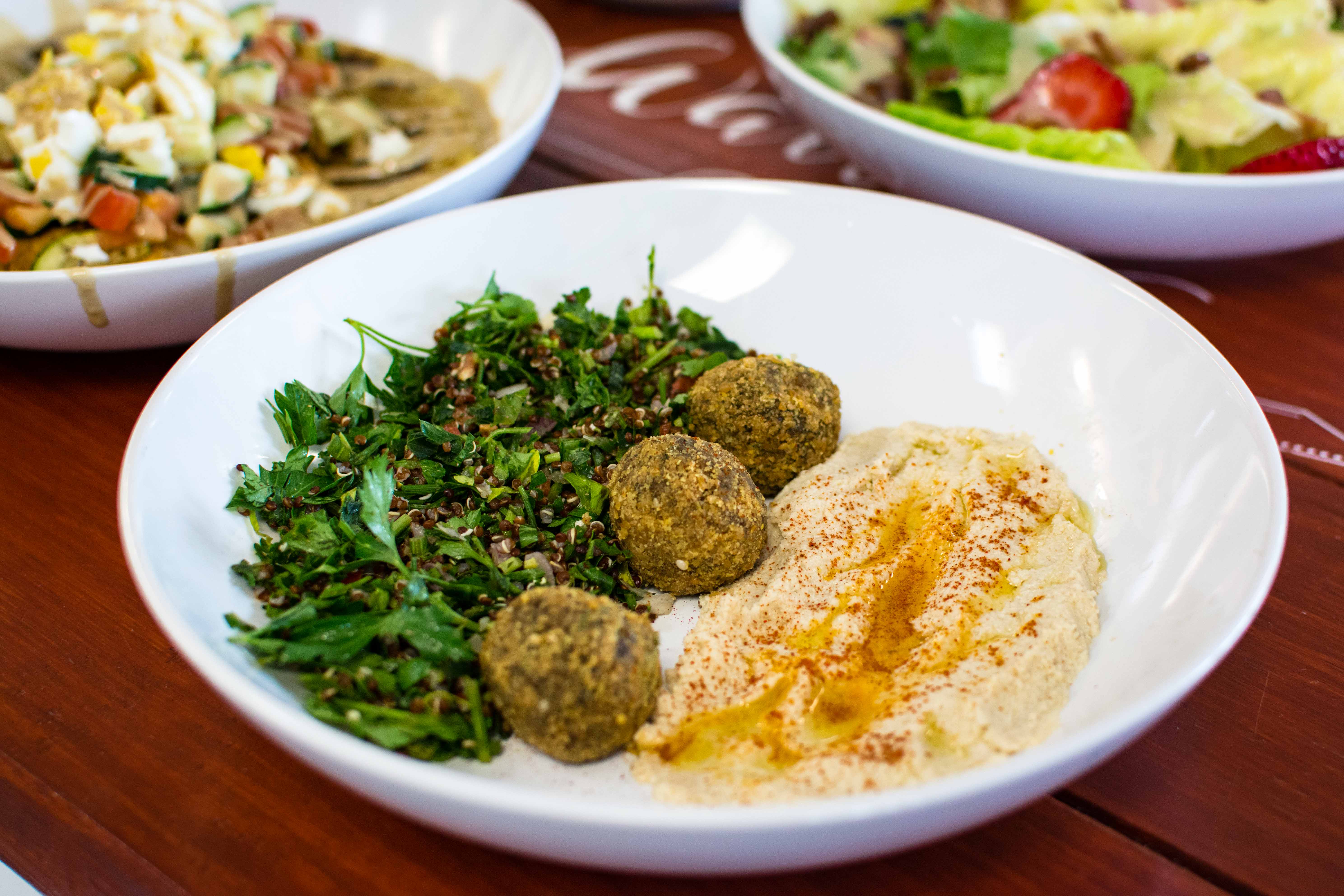 The Tribe Bakery makes a wide array of retail and wholesale baked goods that are 100% gluten-free. Sufferers of food allergies will delight that many of their items, including custom cakes, can be made to accommodate their diets. The bakery makes pita, biscuits, bread, pastries, and even flourless chocolate cake, all without wheat flour and gluten.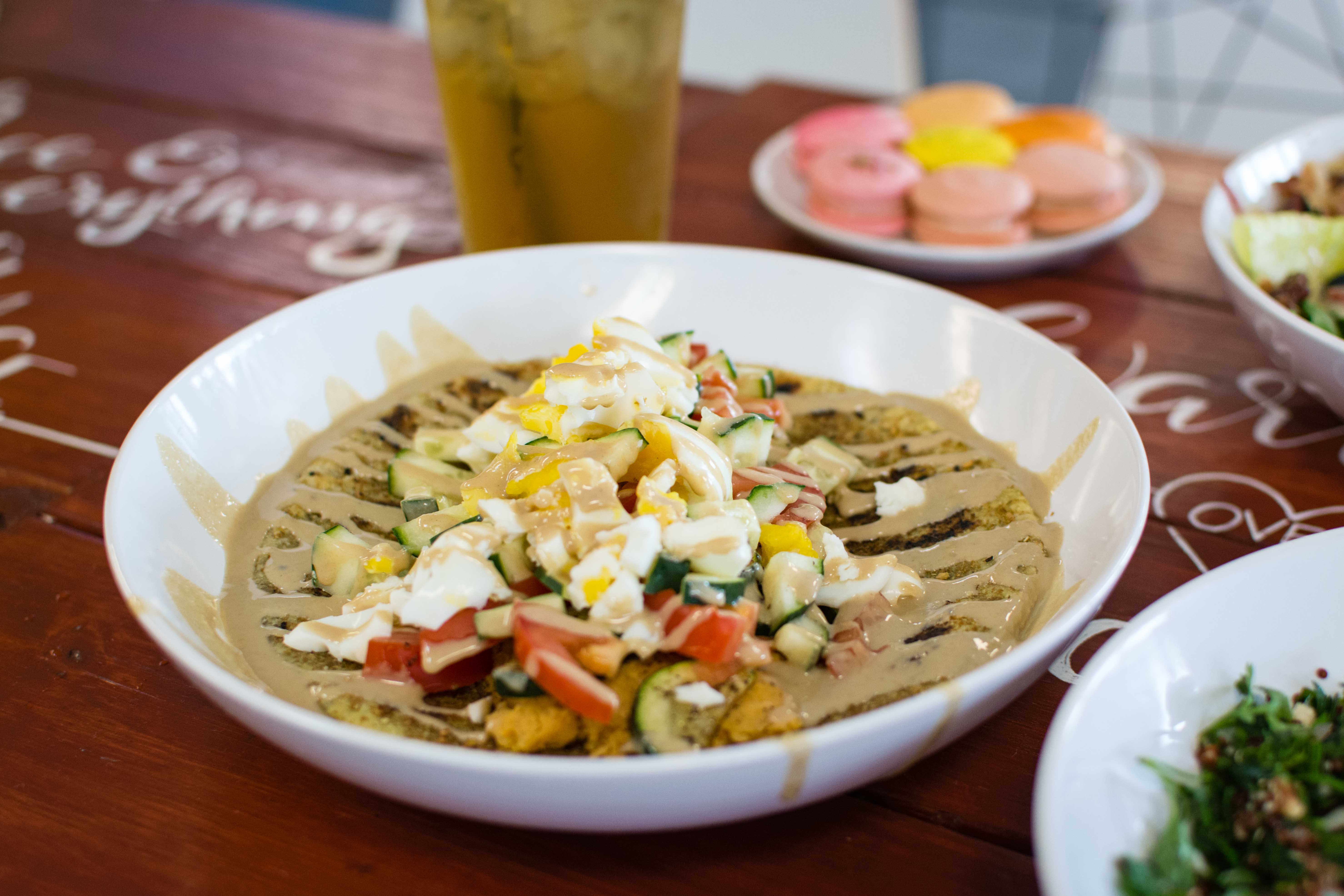 Also housed within Karma Collective is Karmacarons, a unique pastry company offering a delicious vegan version of an increasingly popular tasty treat, the macaron. The traditional version of the small, colorful French sandwich cookies are made with almond flour and egg white meringue, but absolutely nothing is lost by substituting vegan ingredients. In fact, many of the 40+ flavors are more pronounced because of the formulation. Karmacarons makes flavors that include pistachio, lavender, chocolate-hazelnut, wedding cake, and crème brûlée. They are sold on-site at Karma Collective and at both Rêve Coffee locations.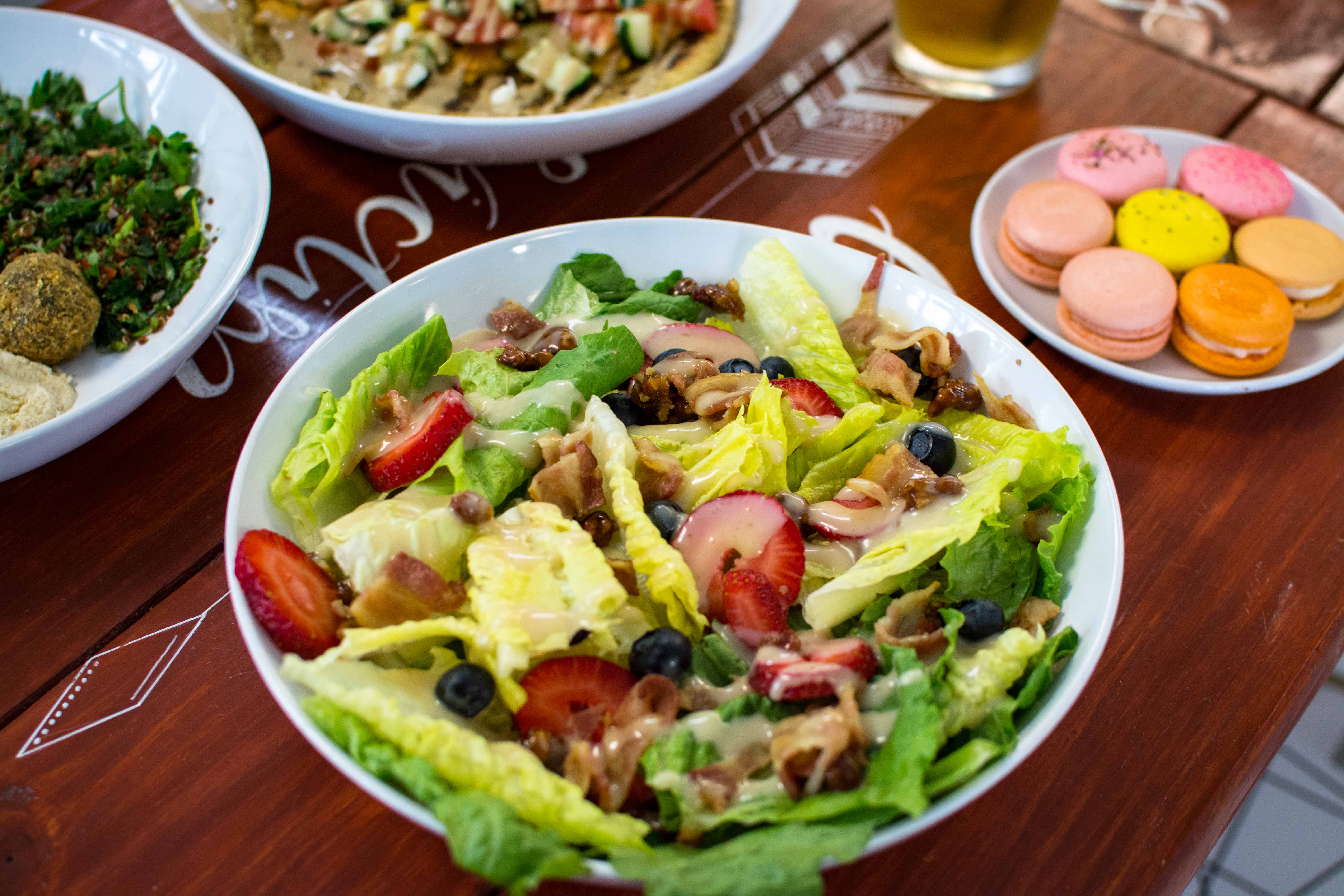 The singular idea behind all of the offerings at Karma Collective is that food is necessary. As Brittany says, "Food is everything, especially in South Louisiana, and it's a part of our everyday lives. It's fuel for everything we do, so it must go beyond being delicious."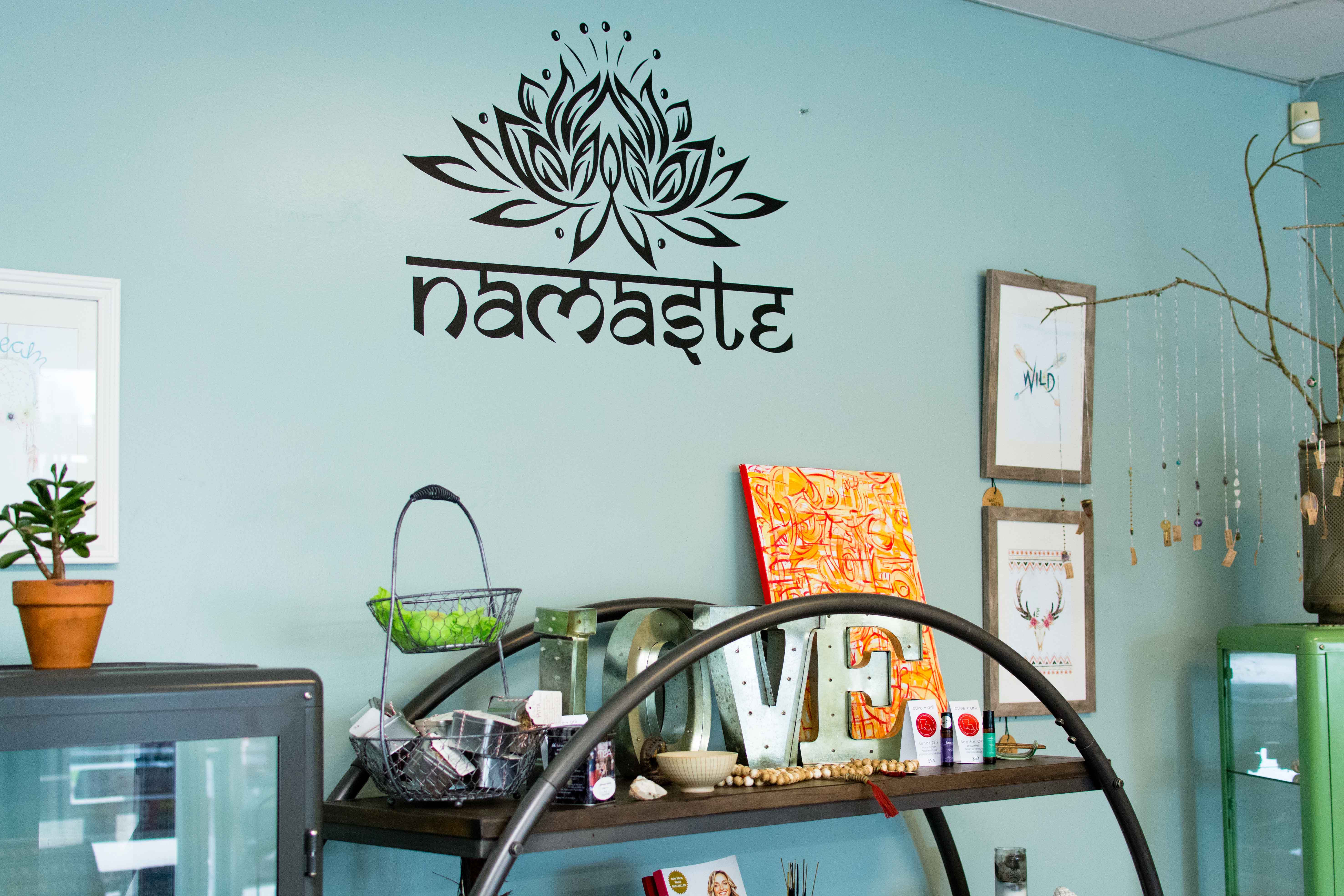 Karma Collective is located at 104 E Kaliste Saloom Road is open Monday - Saturday 7 a.m. - 6 p.m.