You're on vacation to experience all the unique attractions and local culture, but let's face it—sometimes the kids just want to play. Acadiana is known for its warm hospitality and family-centered community, so no matter what part of town you're exploring, you'll find a nearby park to keep energetic little ones content. Here is a guide to some of our favorite playgrounds in the area to ensure a fun-filled trip for everyone in the family:
Girard Park
500 Girard Park Drive
Lafayette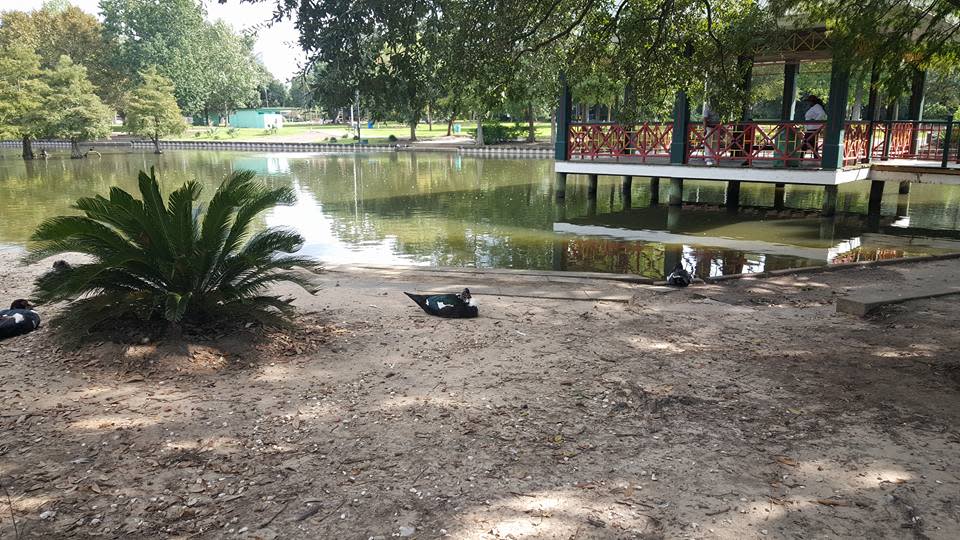 Image courtesy of Kelly Elston via Facebook.
In the heart of Lafayette adjacent to the University of Louisiana is Girard Park, a 33-acre playground for adults and children alike. Athletes can take to the 1.5-mile jogging trail with fitness equipment, while families can play a game of basketball, racquet ball, tennis or disc golf. Meander around the pond to feed the ducks and let the children run free on multiple playgrounds. On hot days, the splash pad is a favorite spot among youngsters, so be sure to pack a change of clothes. Bring a picnic from Champagne's grocery store or Chicken Salad Chick in the nearby Oil Center.
Parc Sans Souci
201 E. Vermillion Street
Lafayette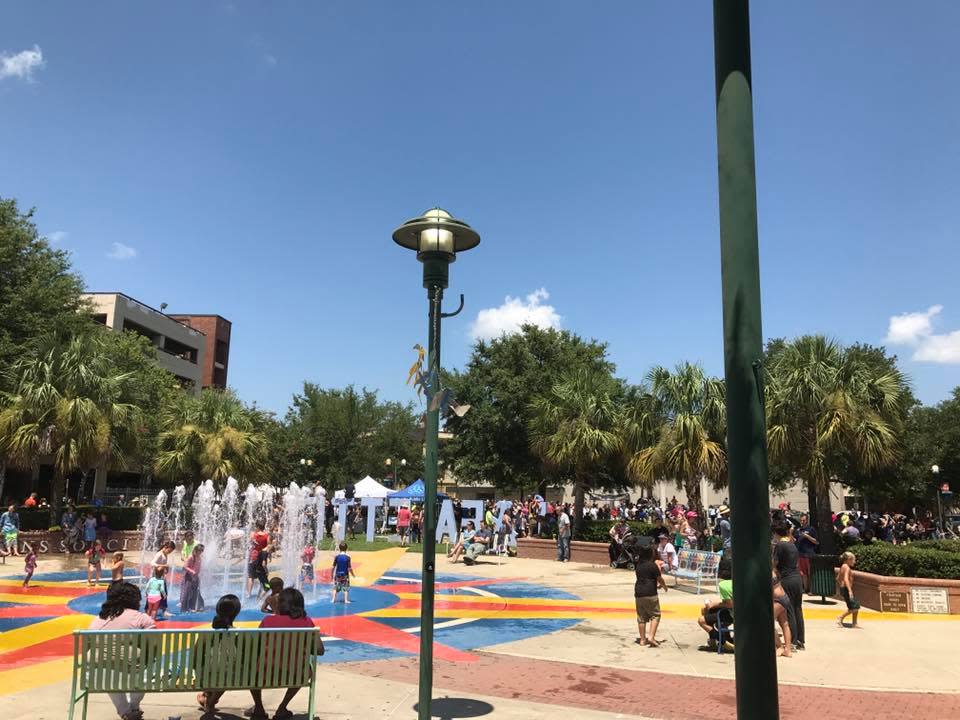 Image courtesy of Michael LeBlanc via Facebook
You can't visit Downtown Lafayette without stopping at Parc Sans Souci. The ever-changing "LAFAYETTE" sign is painted in various themes by different community groups throughout the year—but the Y is missing, inviting you to be the Y. It's the perfect photo op to commemorate your trip and share with friends on social media. Take in the downtown scene while the kids frolic around in the splash pad. Extend the run with a visit to the nearby Children's Museum of Acadiana or the Lafayette Science Museum. Refuel with creative Cajun cuisine at The French Press or opt for Mexican with sprawling outdoor seating at Agave across the street.
Ascension Episcopal School
401 Silverstone Road
Lafayette
Uptown in the charming community of River Ranch, Ascension Episcopal School opens the gates to its playground after school and on weekends. After play time, stroll the streets of this picturesque, new urbanism community and enjoy nearby kid-friendly food options at Mainstreet at River Ranch like Zoës Kitchen and Another Broken Egg Cafe.
Parc Lafayette
1921 Kaliste Saloom
Lafayette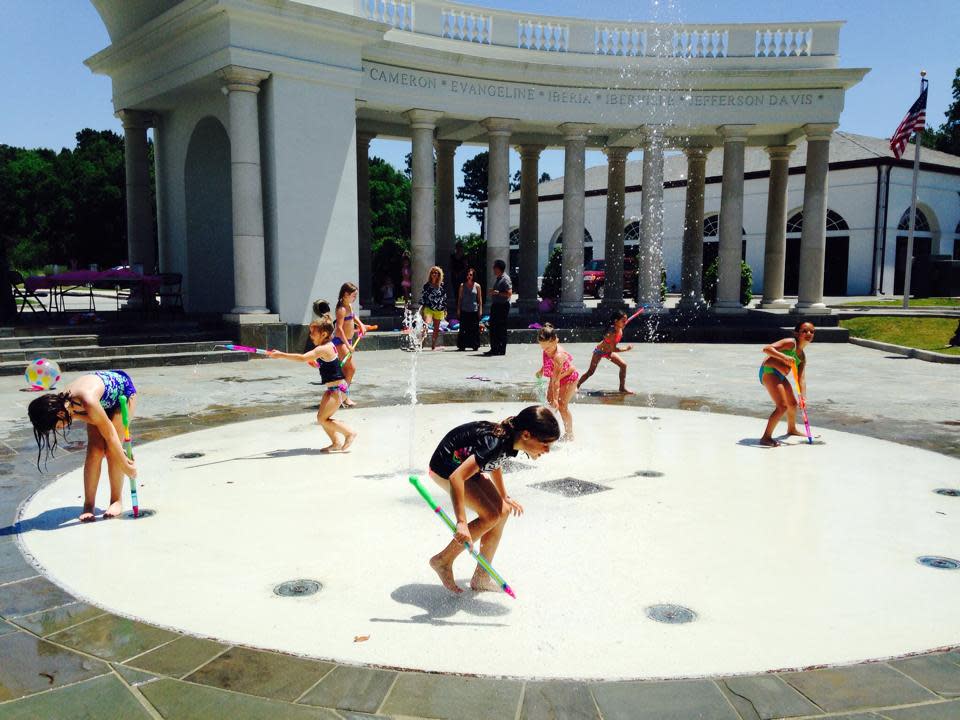 Image courtesy of Facebook.com/ParcLafayette/
Near River Ranch and next to the Home2 Suites by Hilton is Parc Lafayette, an upscale lifestyle center with restaurants, shops and a lovely colonnade. Children can enjoy the shaded playground under the oaks as well as the splash pad under inscribed white columns to signify Louisiana's unique history. Five on-site restaurants include everything from gourmet burgers and shakes to popular Mexican fare, frothy cappuccinos and French-style crepes.
Youngsville Sports Complex
801 Savoy Road
Youngsville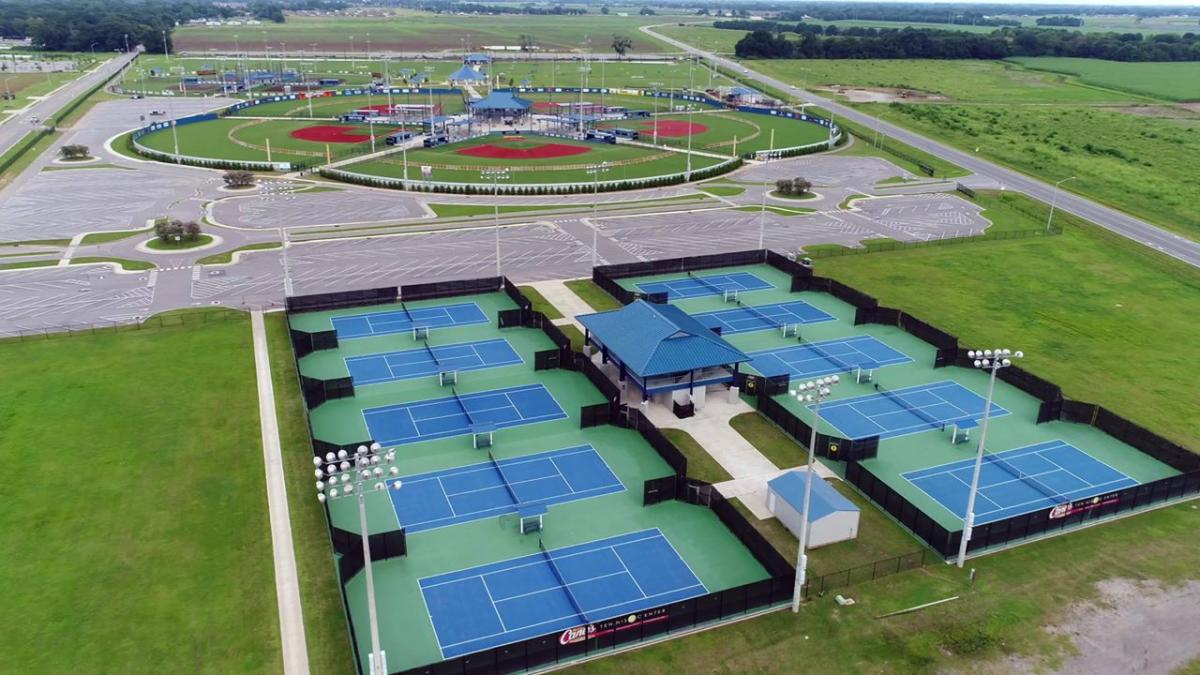 Image courtesy of Facebook.com/YoungsvilleSportsComplex/
St. Julien Park
701 St. Nazaire Road
Broussard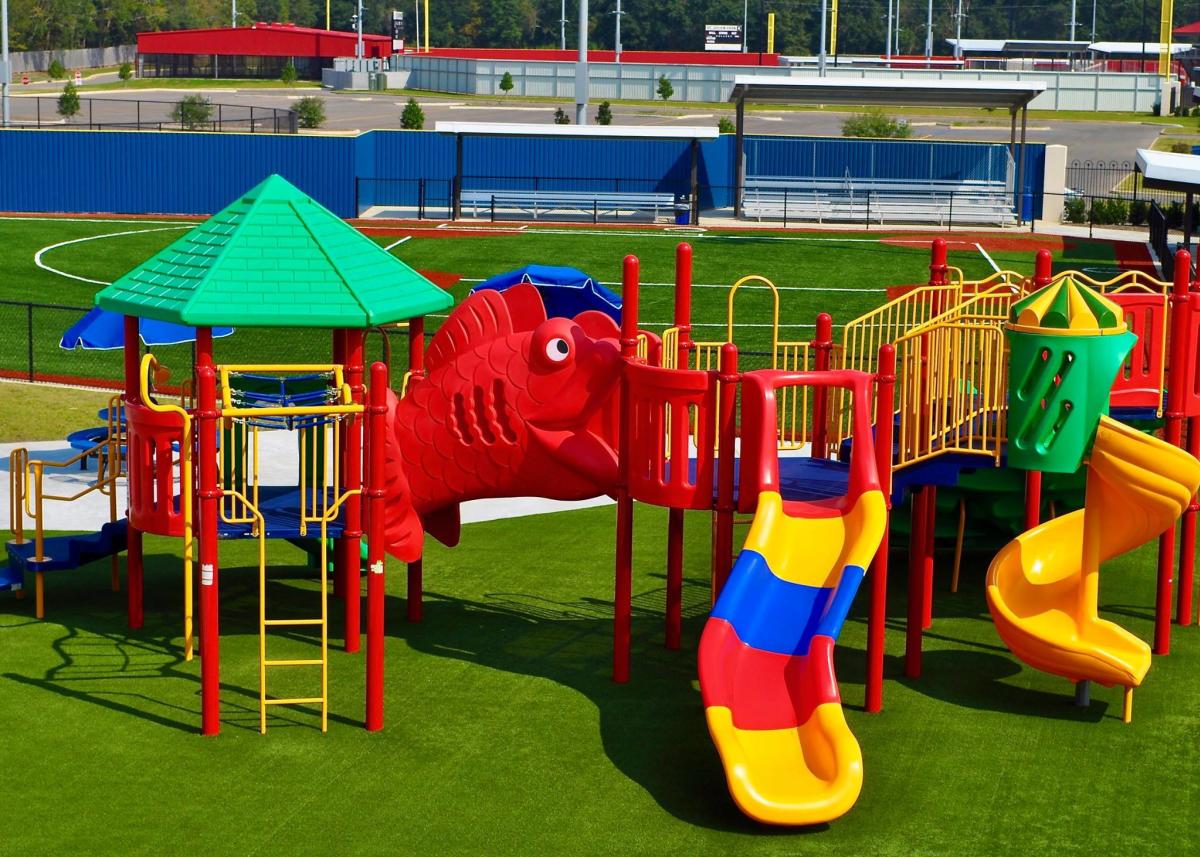 Image courtesy of Facebook.com/StJulienPark/
If you're traveling to Acadiana for soccer or baseball tournaments, wonderful play structures are located at Youngsville Sports Complex and St. Julien Park in Broussard, where there's also a brand-new splash pad for cooling off after the game.
Moncus Park
2901 Johnson Street
Lafayette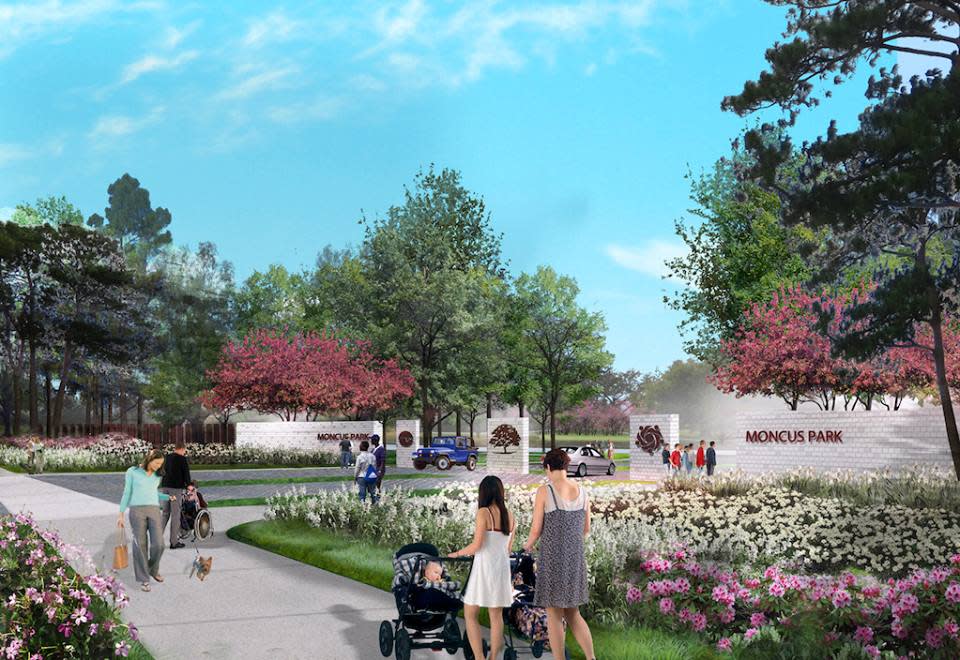 Image courtesy of Facebook.com/LafayetteCentralPark/
Opening in 2019 is Moncus Park, a community-funded, 60-acre park two miles south of downtown Lafayette. Children can climb magnificent oak trees and delightful tree houses or take a spin on a Louisiana-themed carousel. Other park amenities will include walking trails, a dog park, miniature golf course, colorful gardens and a pond with a kayak launch.