Cajun Country is home to one of the most authentic cultures in the country. After visiting, you don't just have to tell your friends and family about it, you can let them experience it for themselves, thanks to artful, unique and tasty local souvenirs you can order online and ship right to their door.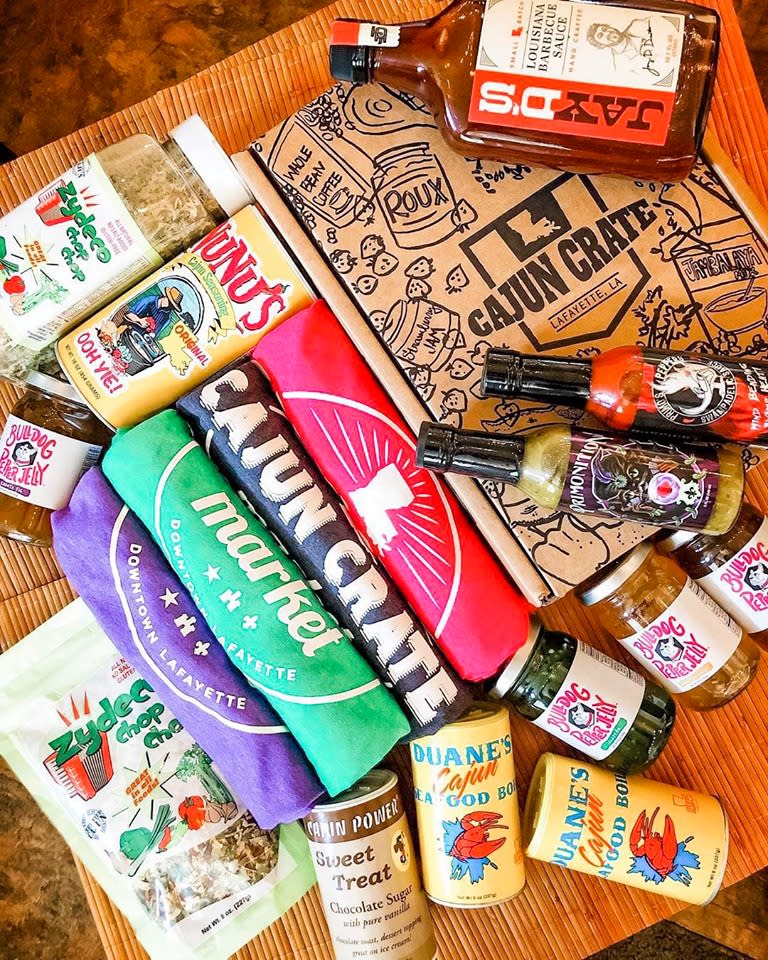 Image courtesy of Facebook.com/CajunCrate/
Give or receive your own box of curated Cajun food products! Plans are available for 3, 6 or 12 months. With each shipment, you'll receive seven full-size items from around the state, all hand-selected from well-known brands to farmers market finds. Enjoy Cafe Du Monde beignet mix, Slap Ya Mama seasoning, locally roasted coffee, Pat O'Brien's Bloody Mary Mix, gumbo roux, jambalaya and more. All your favorite flavors are captured in a box and shipped right to you!
Pottery by Christy Lush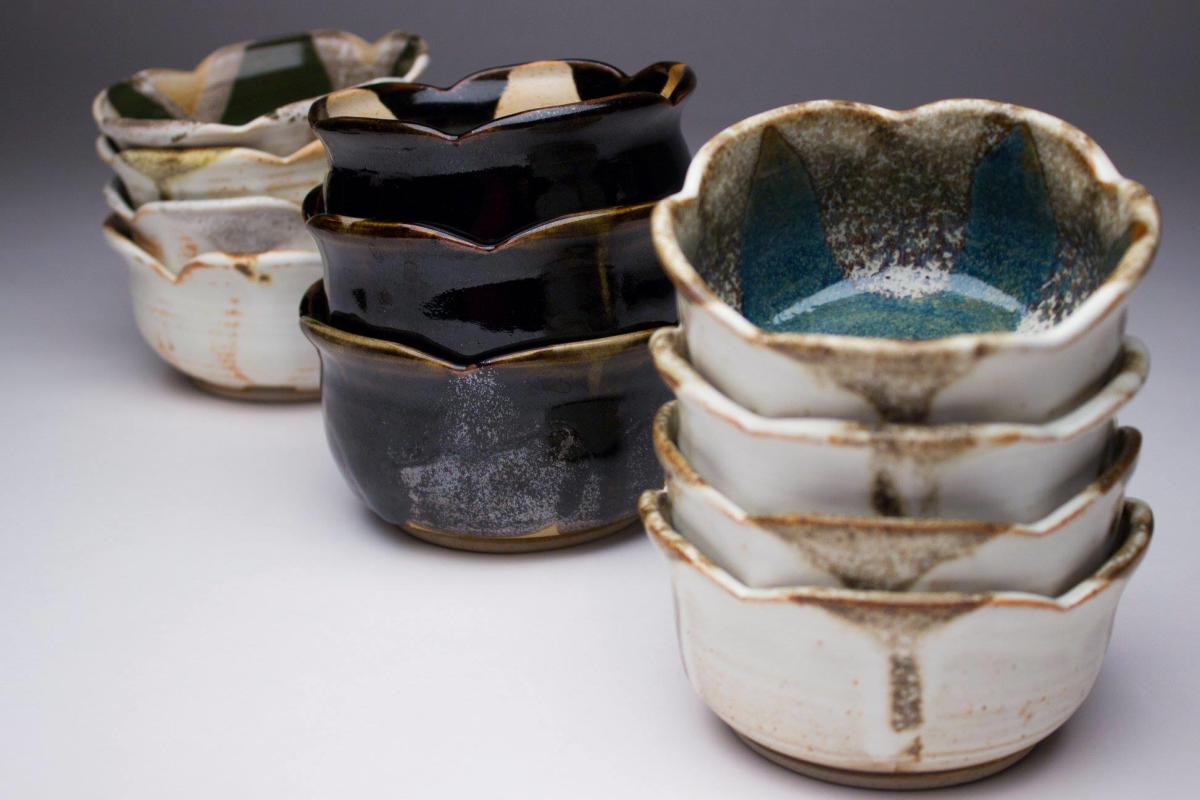 Image courtesy of Facebook.com/LushCeramics/
Local potter Christy Lush creates unique ceramic pieces, perfect for your home or garden. Purchase a set of beautiful gumbo bowls or a one-of-a-kind bottle perfect for that Acadiana cane syrup you love to keep around. Custom bowls can be stamped with any message so that when your guest is finished with supper, a special note is revealed—like "You are my sunshine," from Louisiana's state song.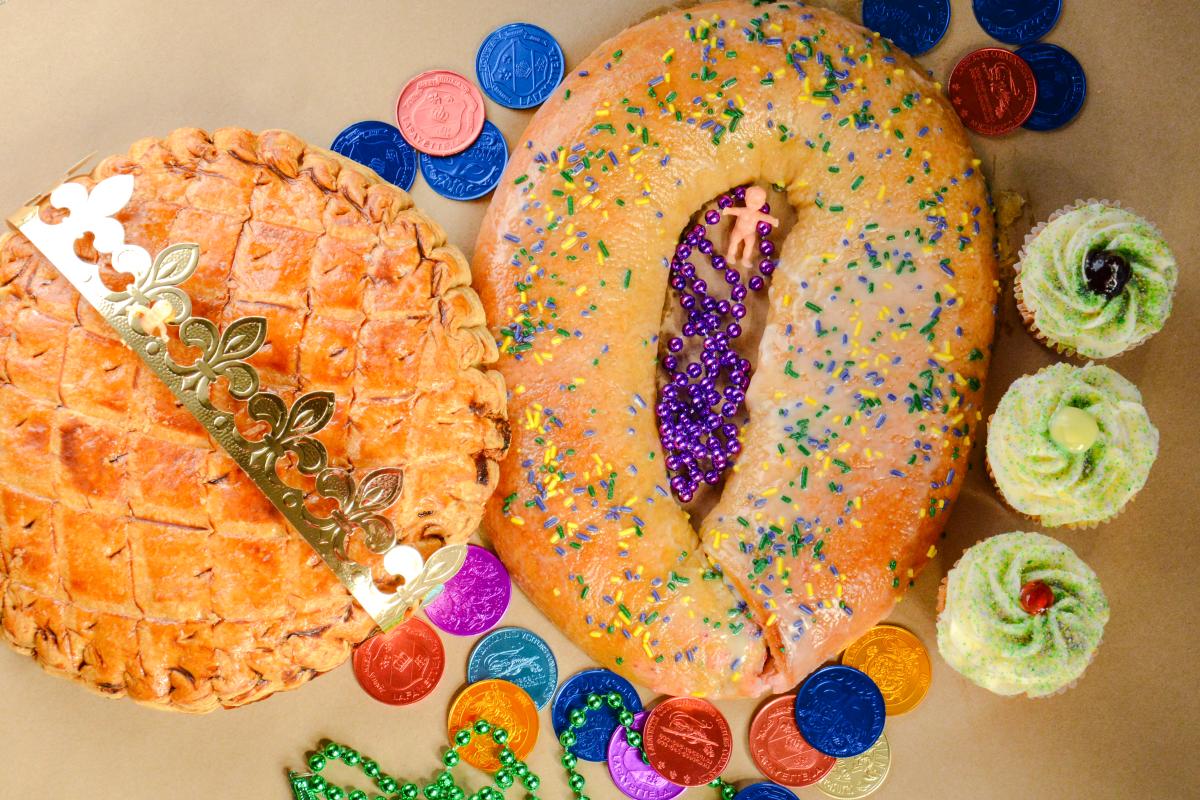 Local bakeries churn out hundreds of king cakes a day during Mardi Gras season, but if you're having a craving any other time of year, not to worry! Many stores are more than happy to make a custom king cake and ship it to your doorstep. Pouparts makes a French-style king cake as well as a Mardi Gras king cake with your choice of filling. http://www.poupartsbakery.com Richey Meche's Donut King ships custom king cakes in cooler months. http://www.mecheskingcakes.com Another popular bakery, Twin's also ships its boudin king cakes and traditional king cakes.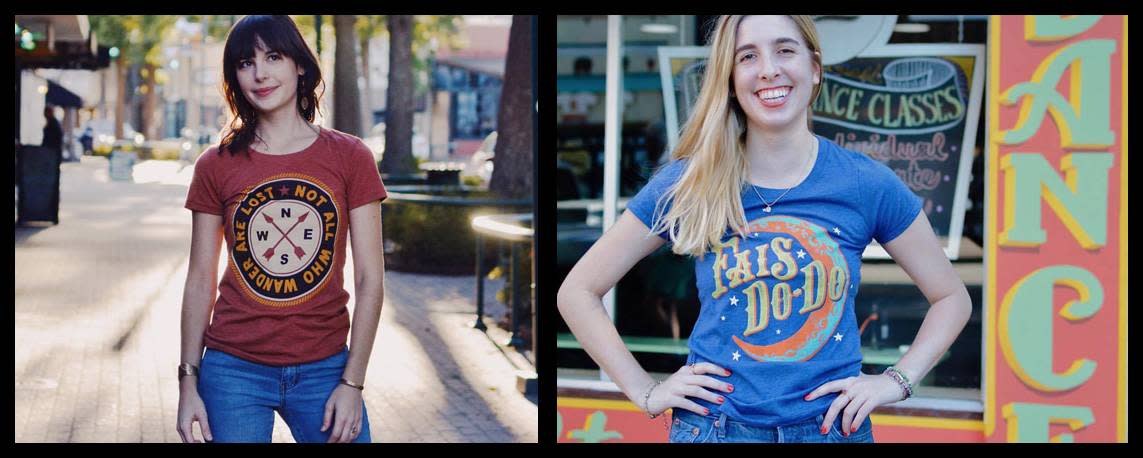 Find the ultimate souvenir apparel at Parish Ink, owner-designed and locally printed in Lafayette. The company's quality line of apparel and accessories celebrates South Louisiana's roots with fun designs and clever phrases like "Buy Leauxcal," "Eat More Gumbo," and "Whiskey Me Away." Check out the extensive line of artistic designs for men, women, children and even bébés.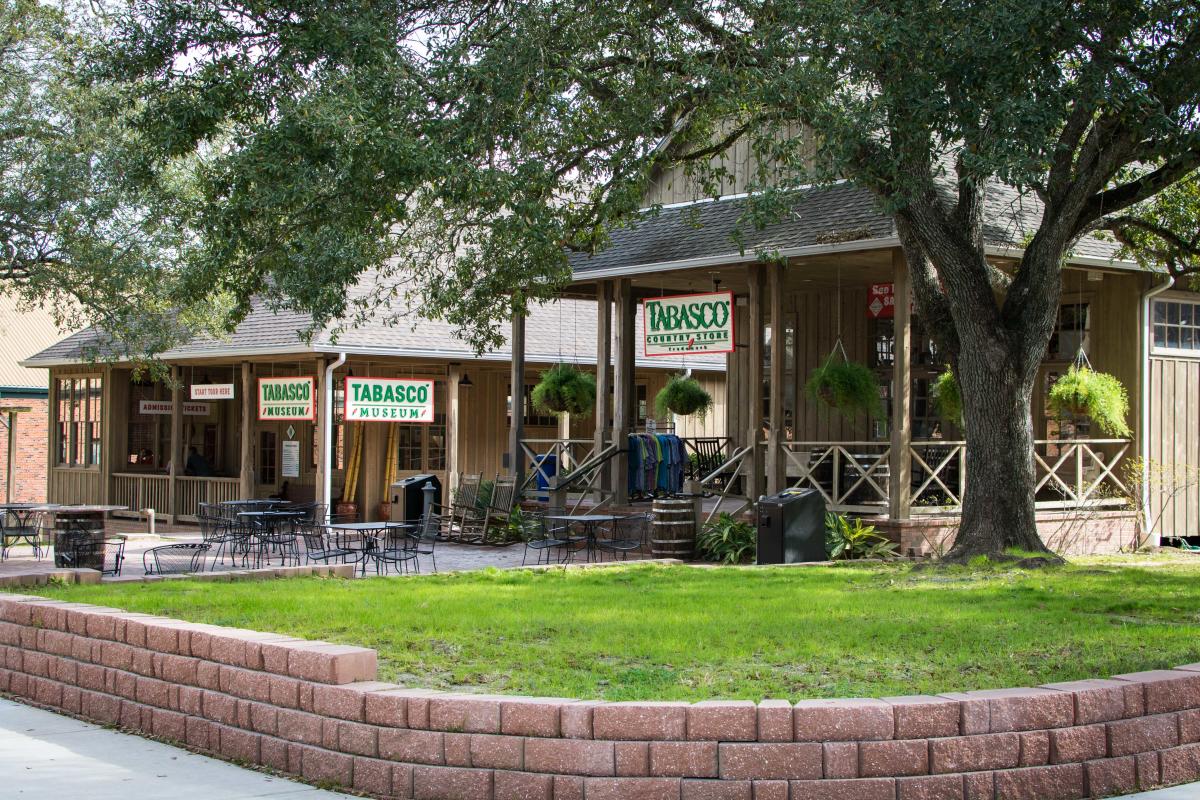 Edmund McIlhenny started making TABASCO from Avery Island back in 1868, and it's still made by the family in South Louisiana today! And while you can find this world-famous hot sauce in your own grocery store at home, you'll find plenty of unique gifts and products at TABASCO's country store. Don't give the same old bland magnet or postcard and instead order TABASCO jelly beans, chili starter, spicy popcorn, chocolate gift boxes, hats, apparel and more online.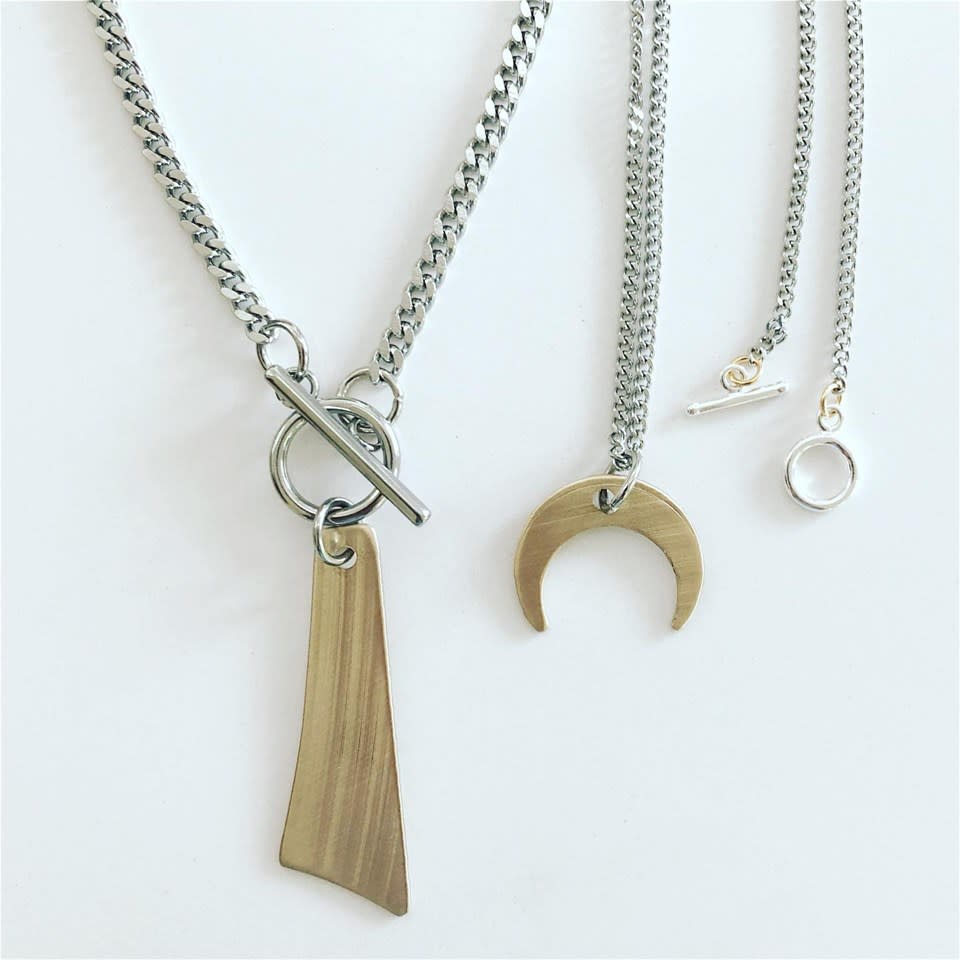 Image courtesy of Facebook.com/SecondlineJewels/
This creative jewelry company gets its name from the famous second-line brass bands in New Orleans. Husband-and-wife team Collin and Roz create jewelry for men and women made from recycled cymbals from bands all over the world. Make a statement with art-quality earrings, necklaces and bracelets in gold, copper, brass and bronze. Not only will you look great, you'll feel great with 50 percent of the proceeds going toward The Drummers Charity.
Hannah Smith Mason Art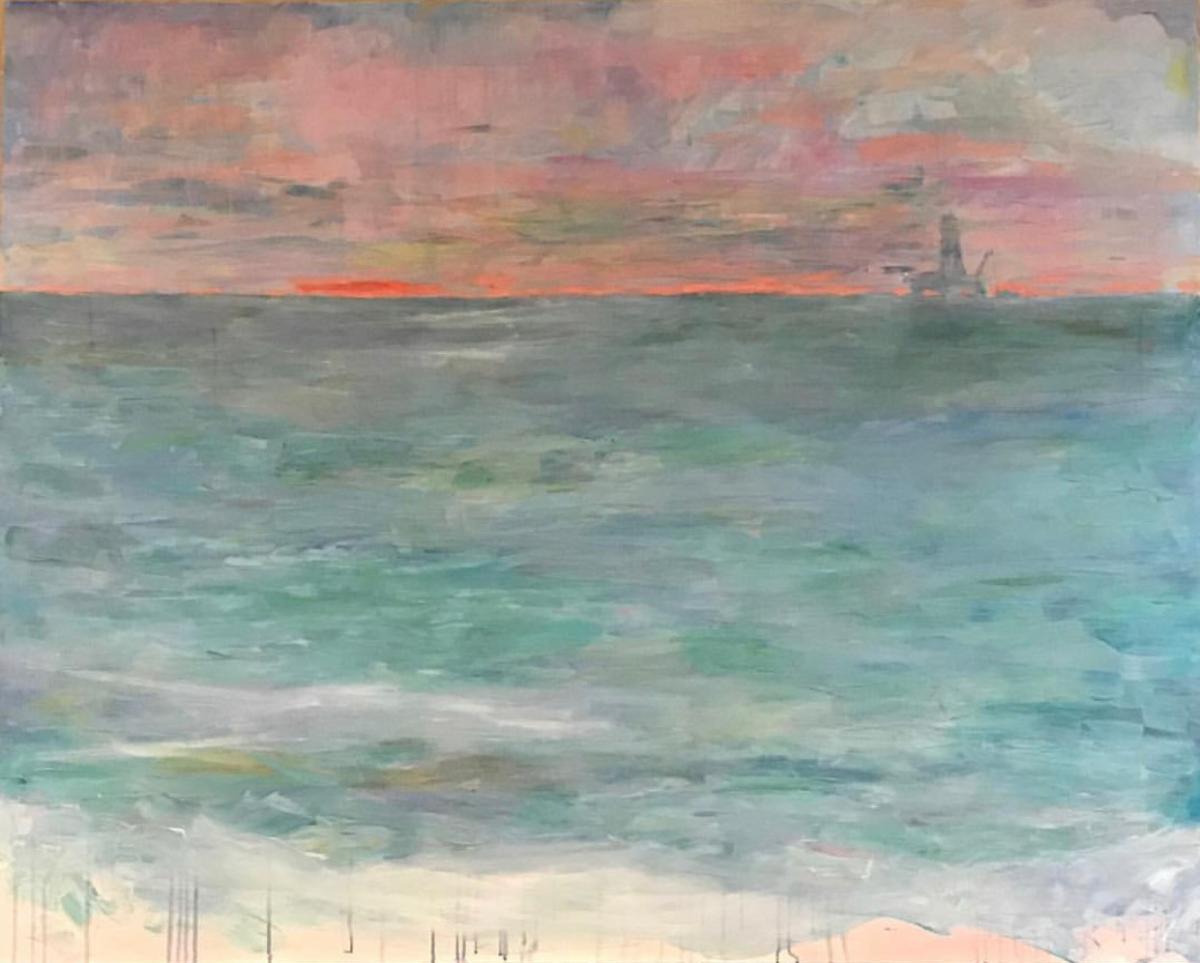 If you travel to Lafayette for work in the oil and gas industry, take a look Hannah Smith Mason's beautifully painted oil rigs. She was recently the showcase artist at the 2020 LAGCOE in New Orleans and creates her work from her home studio in Lafayette. Order an original work of art for your home, office or favorite client.
Old Soul Pickles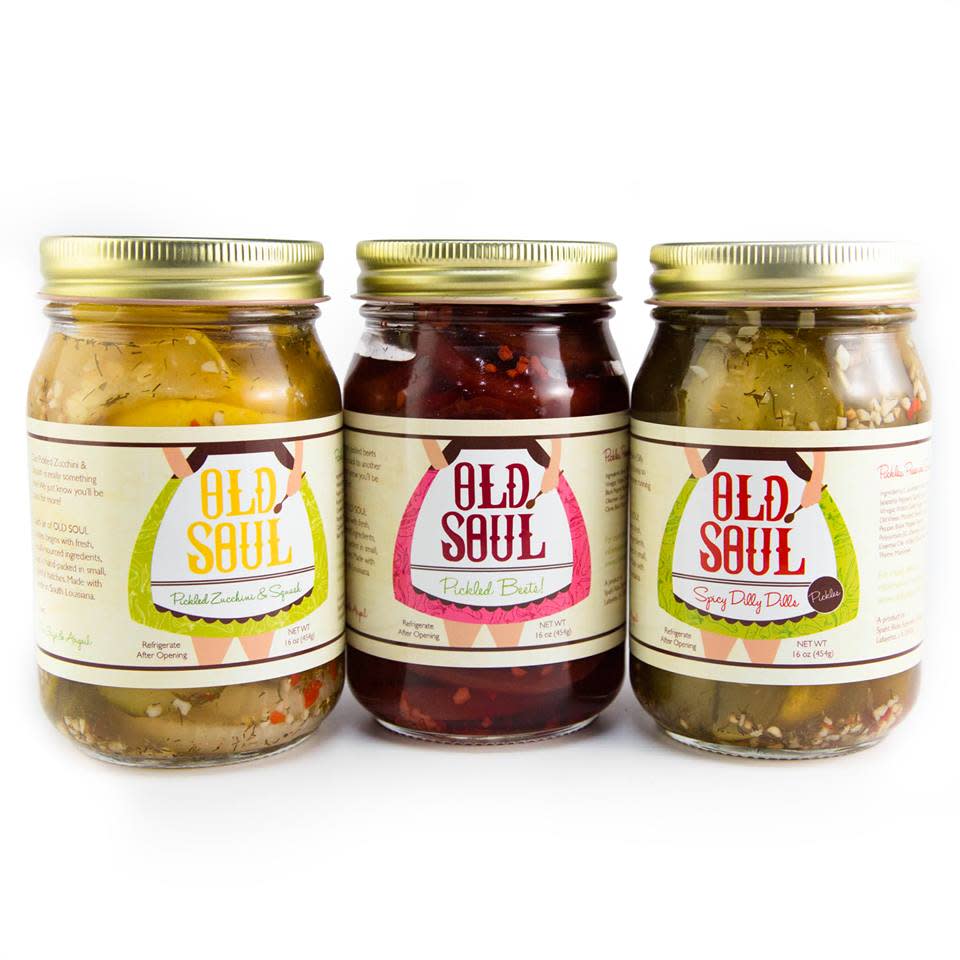 Image courtesy of Facebook.com/OldSoulPickles/
Lafayette residents Gaye Spaht and her daughter Abigail Ricks began making pickles together shortly after Abigail graduated from LSU. They learned the pickling process from Abigail's grandmother and first debuted their product at the Lafayette Farmers Market. Today, their Old Soul line of Beets!, Pickled Zucchini and Squash, and Spicy Dilly Dills are found in grocers around Louisiana as well as online. Get your taste of Southern goodness!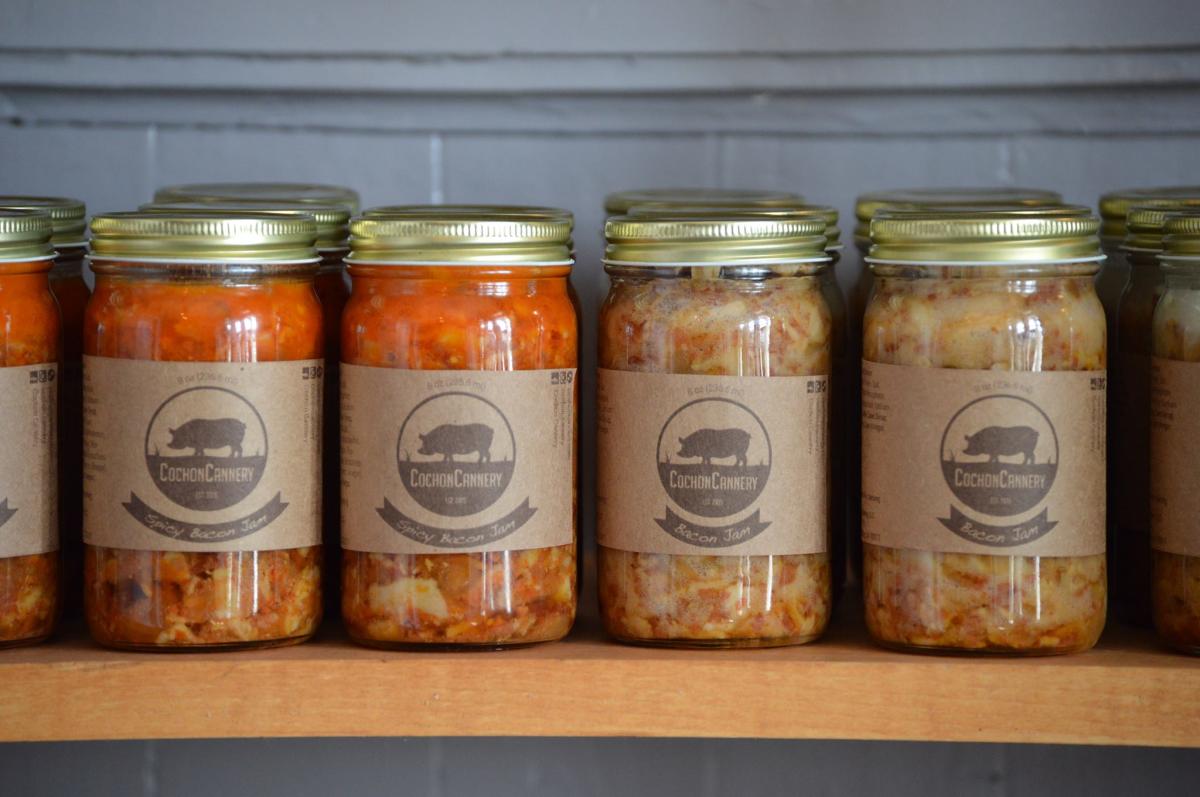 Image courtesy of Facebook.com/Cochon.Cannery/
Now you can bring home the bacon—literally! Louisiana Cookin's "2018 Chef to Watch" Dustie Latiolais creates a plethora of pork products, including Bacon Jam, King Cake Pork Skins and Apple Bacon Butt Rub. Locals and visitors love visiting his booth at the Lafayette Farmers and Artisan Market at the Horse Farm or his Breaux Bridge restaurant, but you can also order online.