An early 20th-century precursor to zydeco, la-la music melds indigenous American, African, European, blues, nascent rhythm and blues, and Louisiana Creole and Cajun traditions to form a popular genre that is both provincial and unmeasurably influential.
Primarily associated with Black Creoles of rural Acadiana, la-la was also simply called Creole music, French music, and sometimes house music for the time before concert venues, when house parties hosted la-la musicians. As the musical matriarch Mama Lena Pitre remembers, as quoted in Michael Tisserand's The Kingdom of Zydeco, la-la was another name for a Saturday night happening: "We all going to la-la. They're going to the la-la au soir."
La-la's beginnings are most often linked with the life and career of Creole accordionist and singer Amédé Ardoin. Likely born in Evangeline Parish near Basile in 1898, Ardoin eschewed the farm labor his community expected of him for a life of itinerant music making. He played house parties across the region, making a name for himself, before recording thirty-four sides between 1929 and 1934, many with Cajun fiddler Dennis McGee. Their interracial collaboration was extraordinary rare in the Jim Crow South.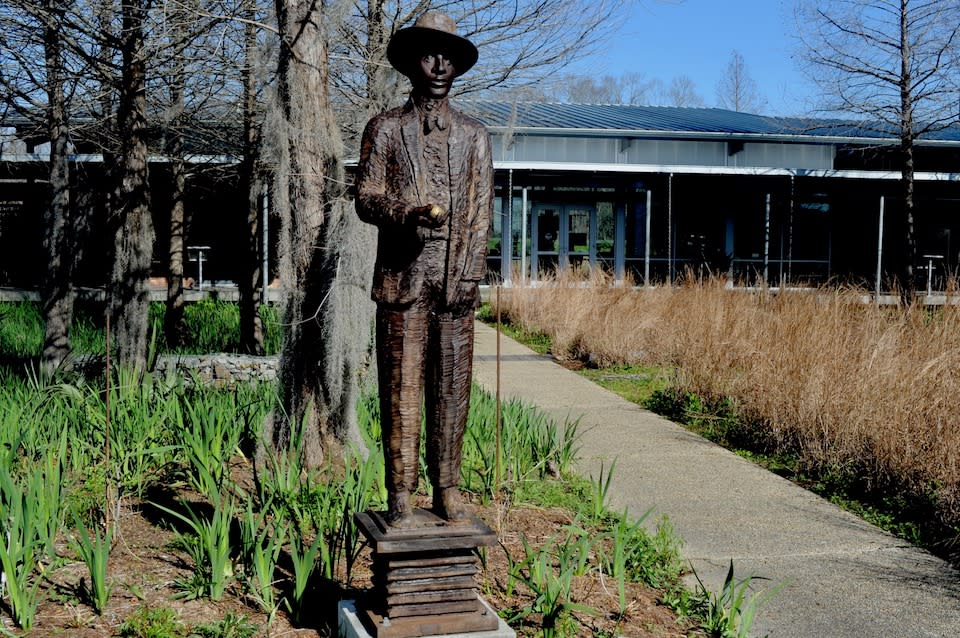 A brutal, racist beating ended Ardoin's career around 1939, when, according to legend, a white woman used her handkerchief to wipe his face during a performance. He died in 1942, after leaving out his last years in a mental asylum. But his music lives on in standards such as "Blues De Basile," "Aimez Moi Ce Soir," and "Les Blues de Voyage." In 2018, a life-sized statue to the King of la-la and Creole music was unveiled at the St. Landry Parish Visitor Center.
From its beginnings, la-la was undoubtedly dance music. Though documentary descriptions of early la-la dance steps are rare to nonexistent, a glance at Ardoin's song titles hints at how couples moved along the dance floor. There are numerous songs named for one steps (such as the "One Step D'Oberlin"), many more titled two steps ("Amadie Two Step"), and several waltzes — spelled, as in French, valse ("Valse De Mon Vieux Village").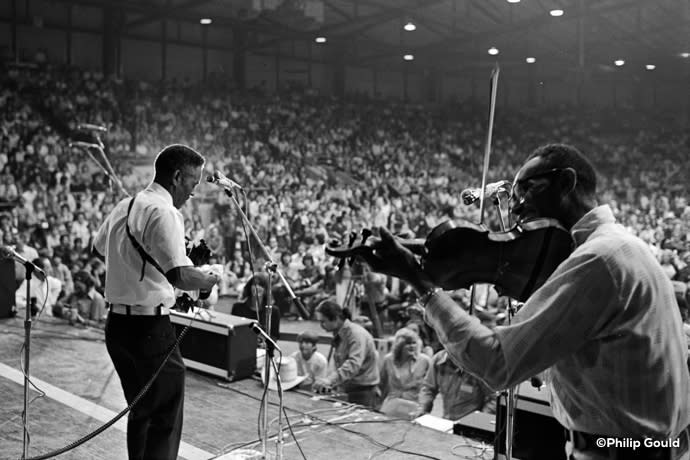 Though soon overshadowed by zydeco, la-la lived on in the music of accordionist Alphonse "Bois Sec" Ardoin, who grew up under the tutelage of his cousin Amédé. Bois Sec Ardoin performed around the world and recorded several records with his frequent musical partner, fiddler Canray Fontenot. Their album La Musique Creole is a classic.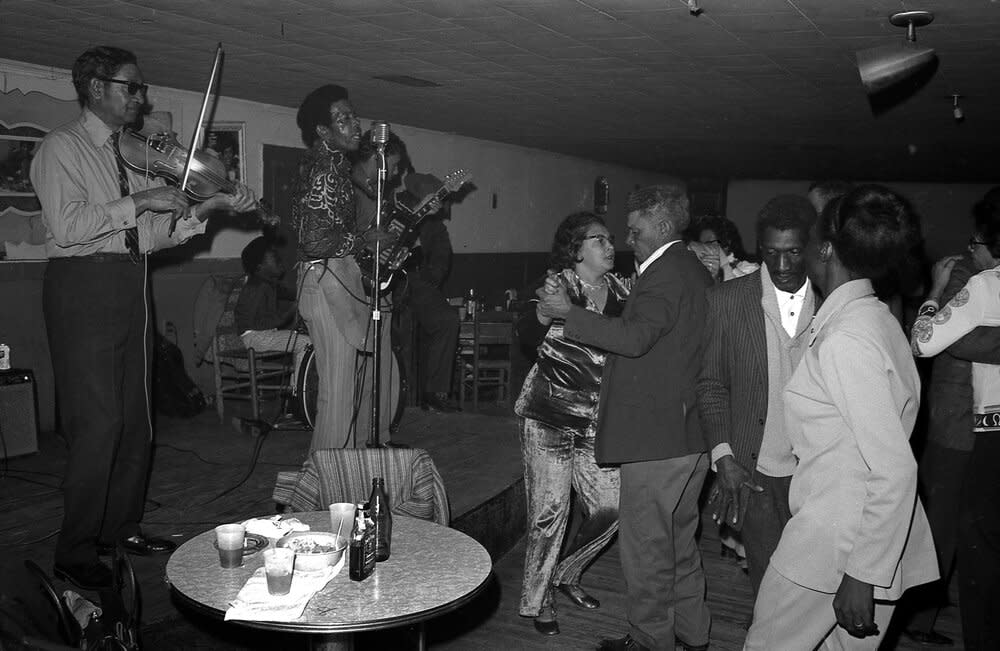 Image courtesy of BigFrenchDance.com/Lawtell-Playboys
Their contemporaries, the Carrière brothers, fiddler Joseph, nicknamed Bébé, and accordionist Éraste, who sometimes recorded as the Lawtell Playboys, also carried the la-la tradition's torch into the post-zydeco years. Their standout album is La La: Louisiana Black French Music.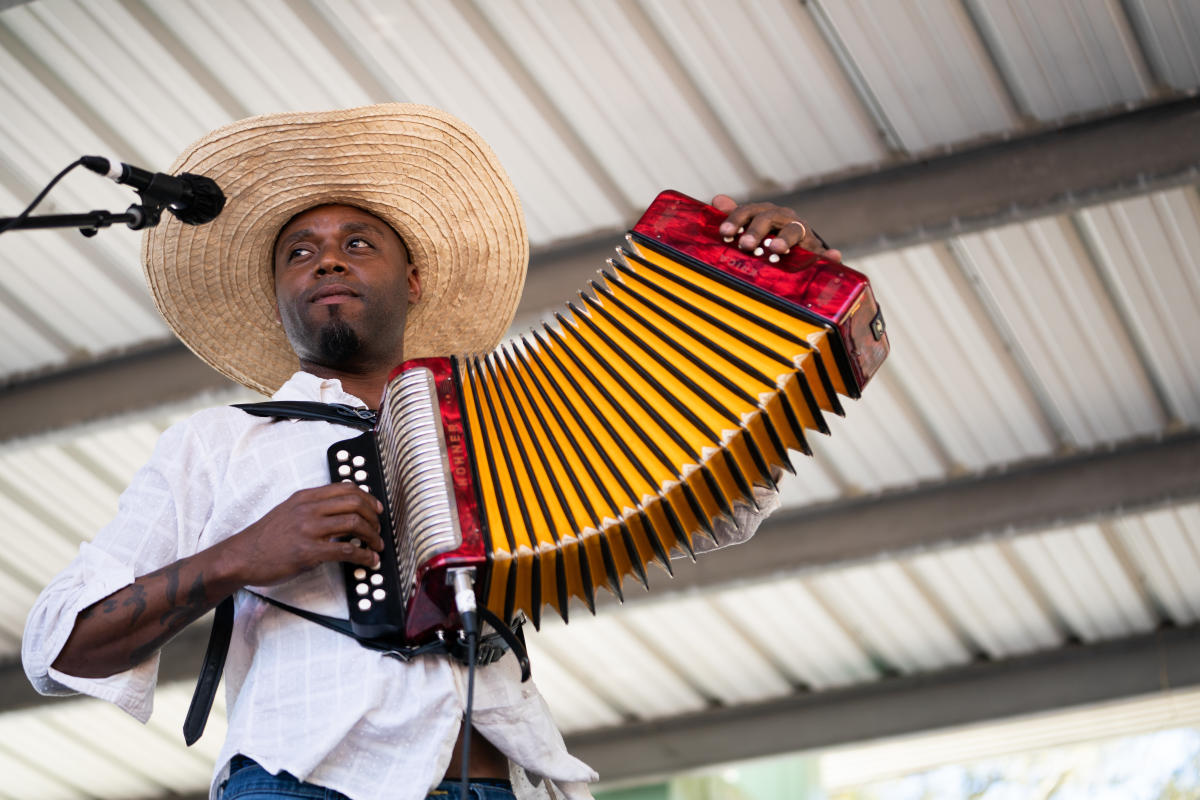 On a series of Grammy-nominated albums and global tours, the multi-instrumental singer and songwriter Cedric Watson and his band Bijou Creole have brought la-la into the 21st century by exploring the roots of Creole music traditions not just from Louisiana, but across the wider Creole Atlantic world, from West Africa to the Caribbean.