Downtown Lafayette is the heart of the city and walking through its lively streets you'll feel the pulse of Acadiana's culture, history, and joie de vivre.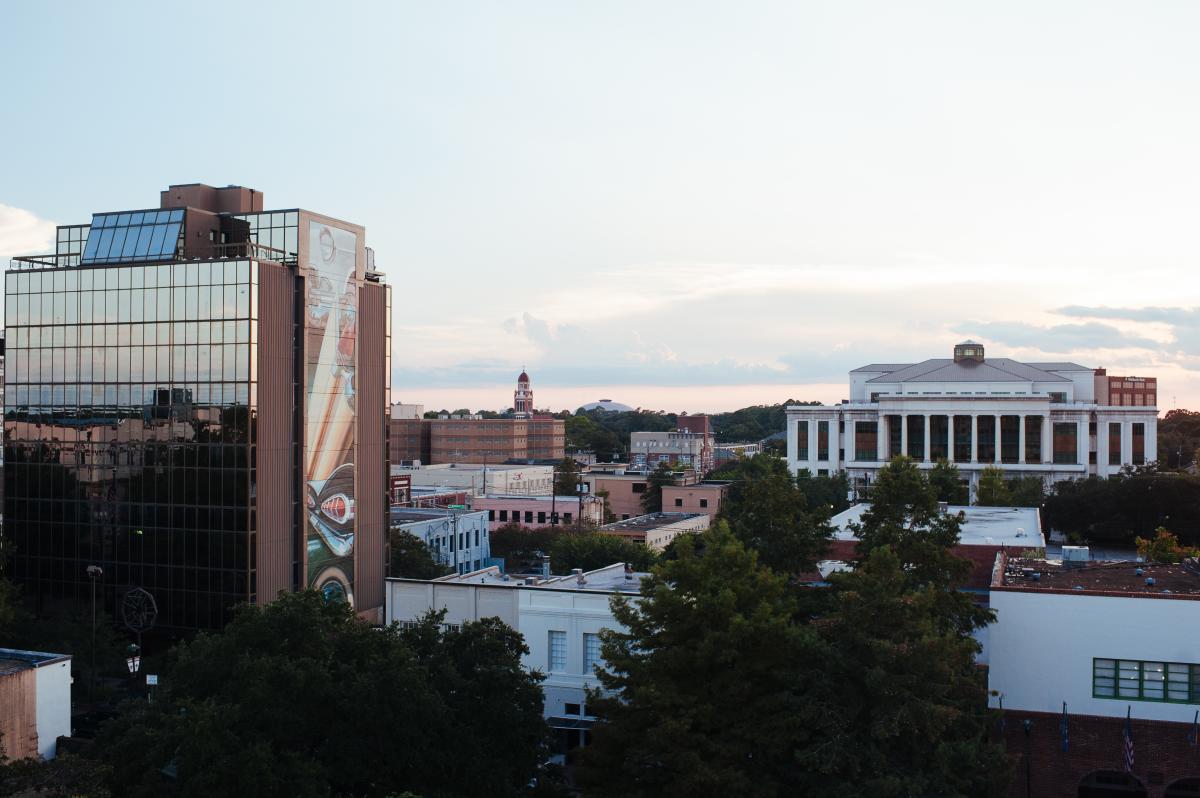 Downtown Lafayette was once a town called Vermilionville, established on the fertile banks of the Vermilion River before the American Revolution. The area was rich in farmland as well as a popular trading post on the Old Spanish Trail. In 1820, property owner Jean Mouton laid out the formal plans for downtown with a central courthouse and streets named for U.S. presidents. New buildings went up, and the town grew and prospered. Today, visitors to downtown Lafayette can admire original architecture and experience a charming main-street way of life along Jefferson Street.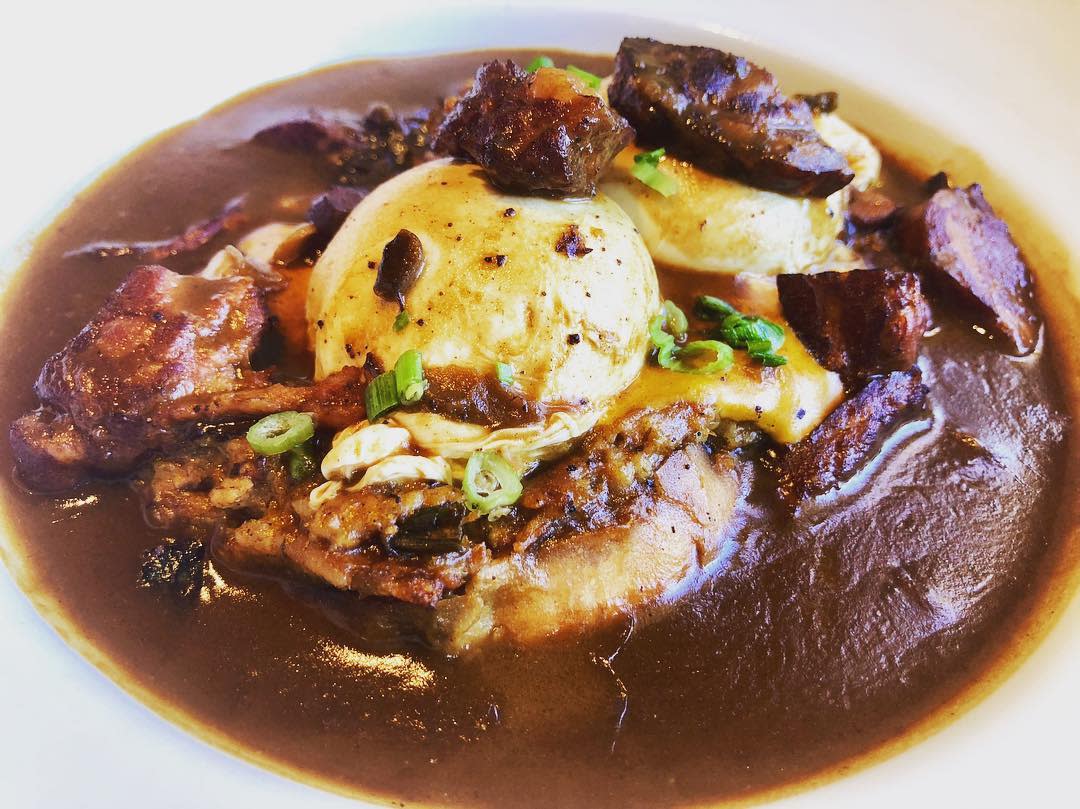 Image courtesy of Facebook.com/FrenchPressLaf/
Start the day at The French Press (214 E. Vermilion St.). While the French toast and pancakes are an excellent bet for the kids, the Cajun Benedict will give your taste buds a tour of Acadiana with Hebert's famous boudin and two poached eggs topped with chicken and andouille gumbo.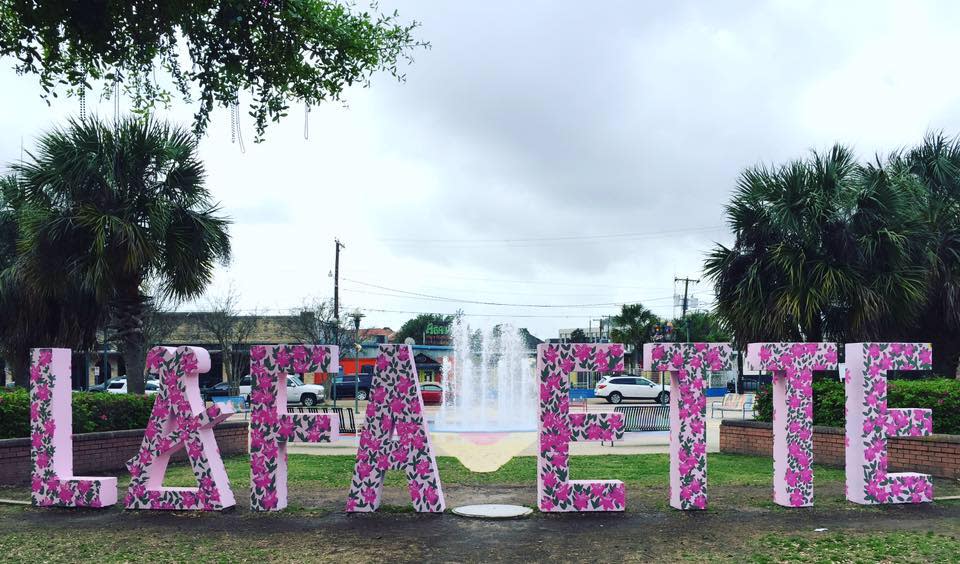 Image courtesy of Facebook.com/DowntownLafayette/
After breakfast, head across the street to Parc Sans Souci for a photo opp at the colorful Lafayette sign. Then continue to the Children's Museum of Acadiana (201 E. Congress St.) and the Lafayette Science Museum (433 Jefferson St.). Perfect for toddlers and young elementary school kids, the children's museum features a pretend grocery store and cafe, a bubble center, an art room, and various toys and exhibits. The Lafayette Science Museum is fun for older elementary school and middle school children with displays on everything from air and space to teeny tiny insects. The Planetarium is not to be missed with star-studded shows offered throughout the week.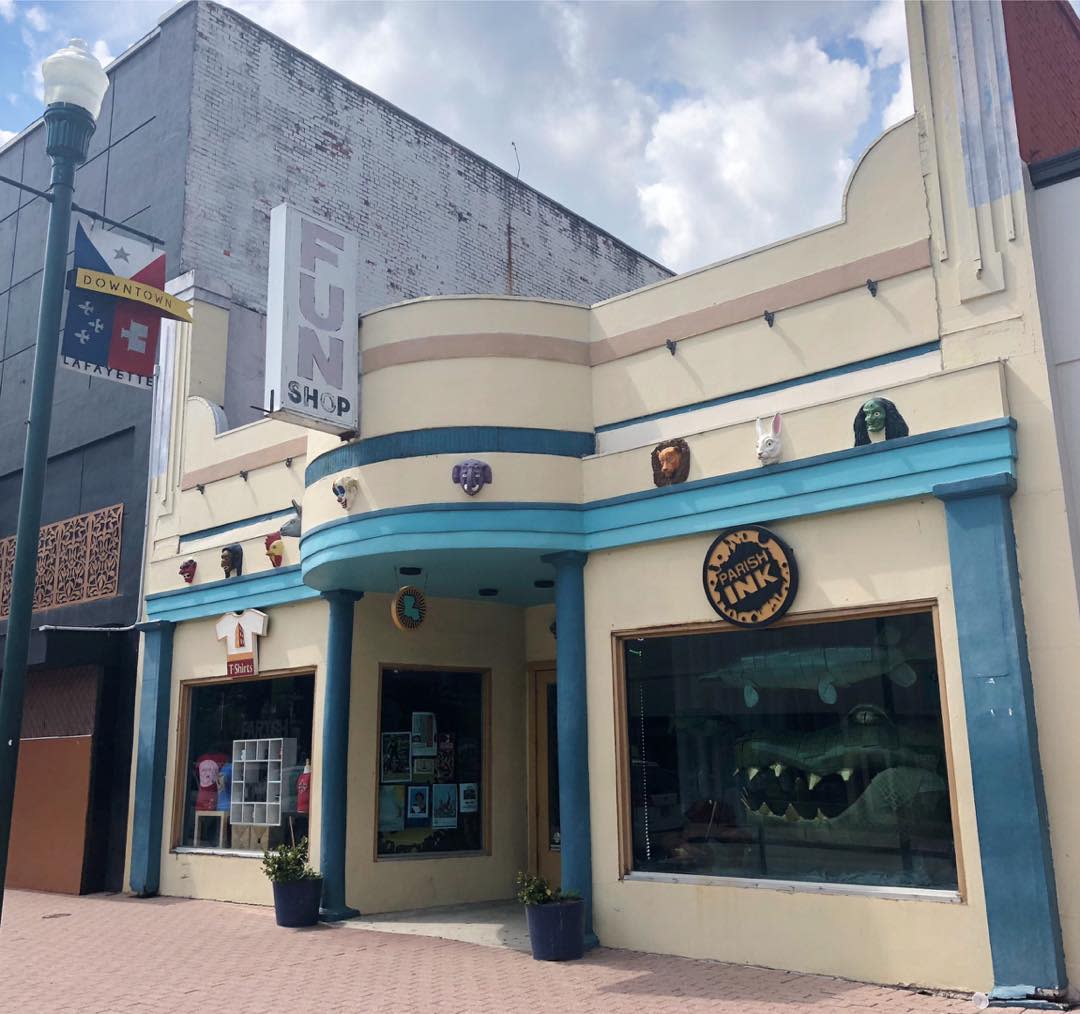 Image courtesy of Facebook.com/ParishInk/
For the perfect souvenir, walk down the street to Parish Ink (310 Jefferson St.). Here you'll find adorable youth T-shirts and cool adult apparel, accessories, and art-quality products inspired by South Louisiana's roots.
If you're starting to get hungry, you'll have a tough decision to make: The ultimate burger, amazing pizza, or a legendary po'boy?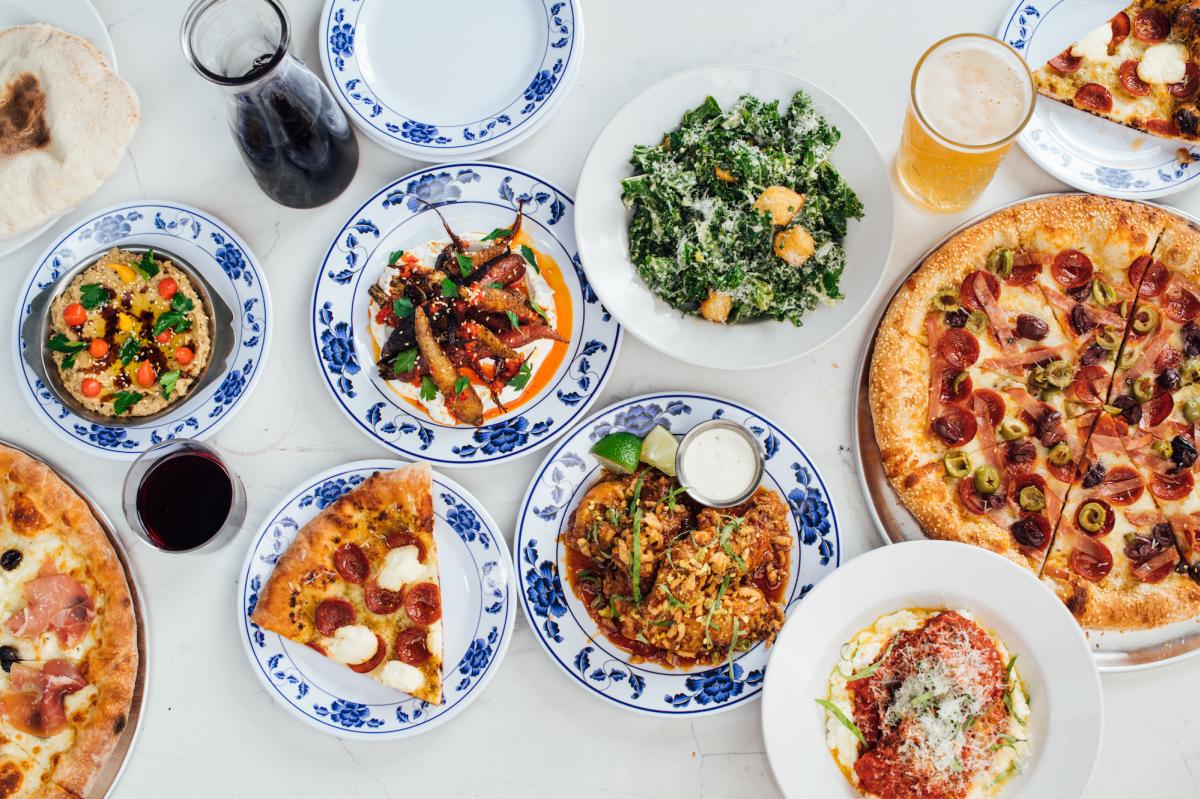 If you answered hamburger, Spoonbill Watering Hole & Restaurant (900 Jefferson St.) is the place you're headed! Be sure to check out the other delicious menu items and grab a cocktail or local brew to wash it all down. CENTRAL Pizza (423 Jefferson St.) and Pop's Poboys (740 Jefferson St.) are popular family-owned eateries. Parents and kids alike will love CENTRAL Pizza's savory appetizers and wood-fired pies in more than a dozen varieties, like the Curly Sue, Smoke Show, and Pesto Shrimp. Pop's features the best po'boy selection in town, stuffed with Louisiana goodies like Gulf shrimp, fried catfish, smoked sausage, and oysters. Wash everything down with a Swamp Pop Soda, also created by the family.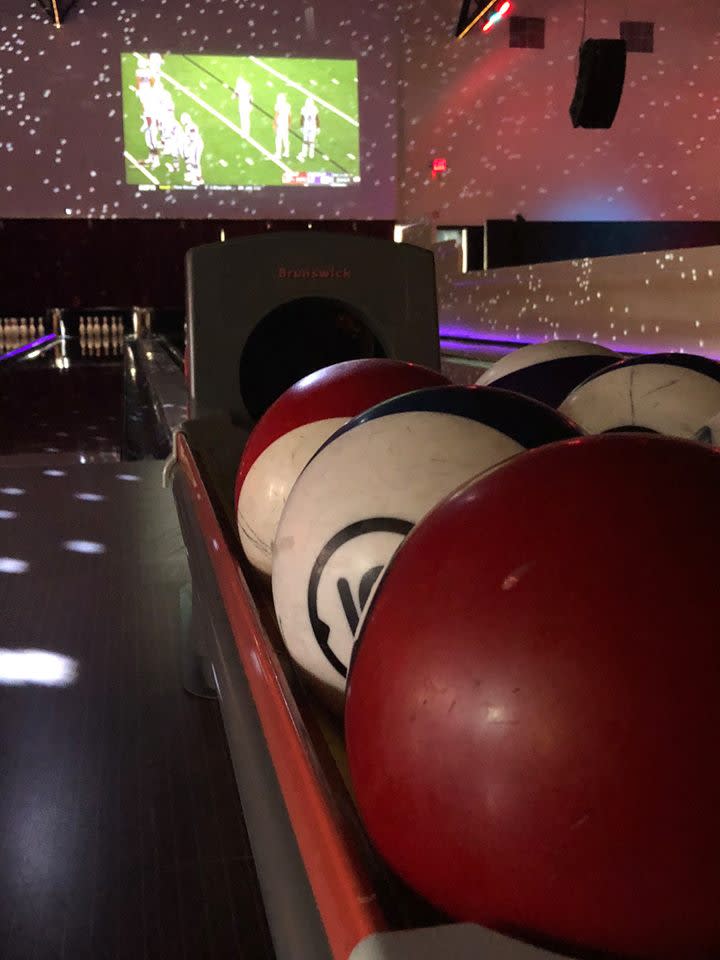 Image courtesy of Facebook.com/RockNBowlLafayette/
Spend the afternoon at Rock 'n' Bowl de Lafayette (905 Jefferson St.), a New Orleans institution that just opened here. The 16 lanes of bowling with big screens and special effects play second fiddle to the main stage and dance floor that is rockin' late into the evenings. Its onsite restaurant the Ye Olde College Inn offers delicious cuisine to fill you up after a night of bowling and dancing.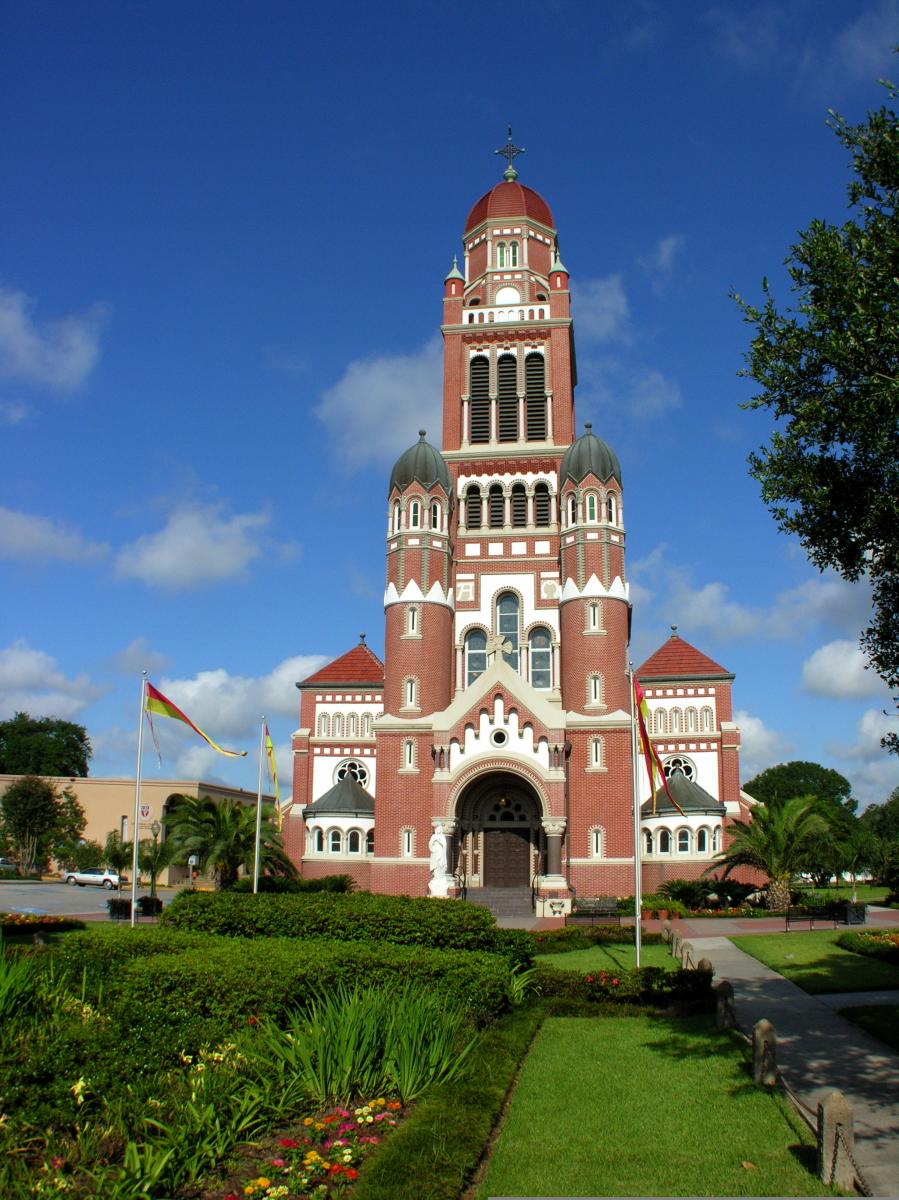 If quiet time with the family is what you seek, take a short drive to the Cathedral of St. John (515 Cathedral St.), one of the most spectacular churches in the South. The serene grounds feature one of the oldest and biggest oak trees in the area. If you're not from Louisiana, you'll take particular interest in the city's oldest cemetery out back—all the graves are above ground due to Louisiana's high water table. Find the tombstone of city founder Jean Mouton, who died in 1834.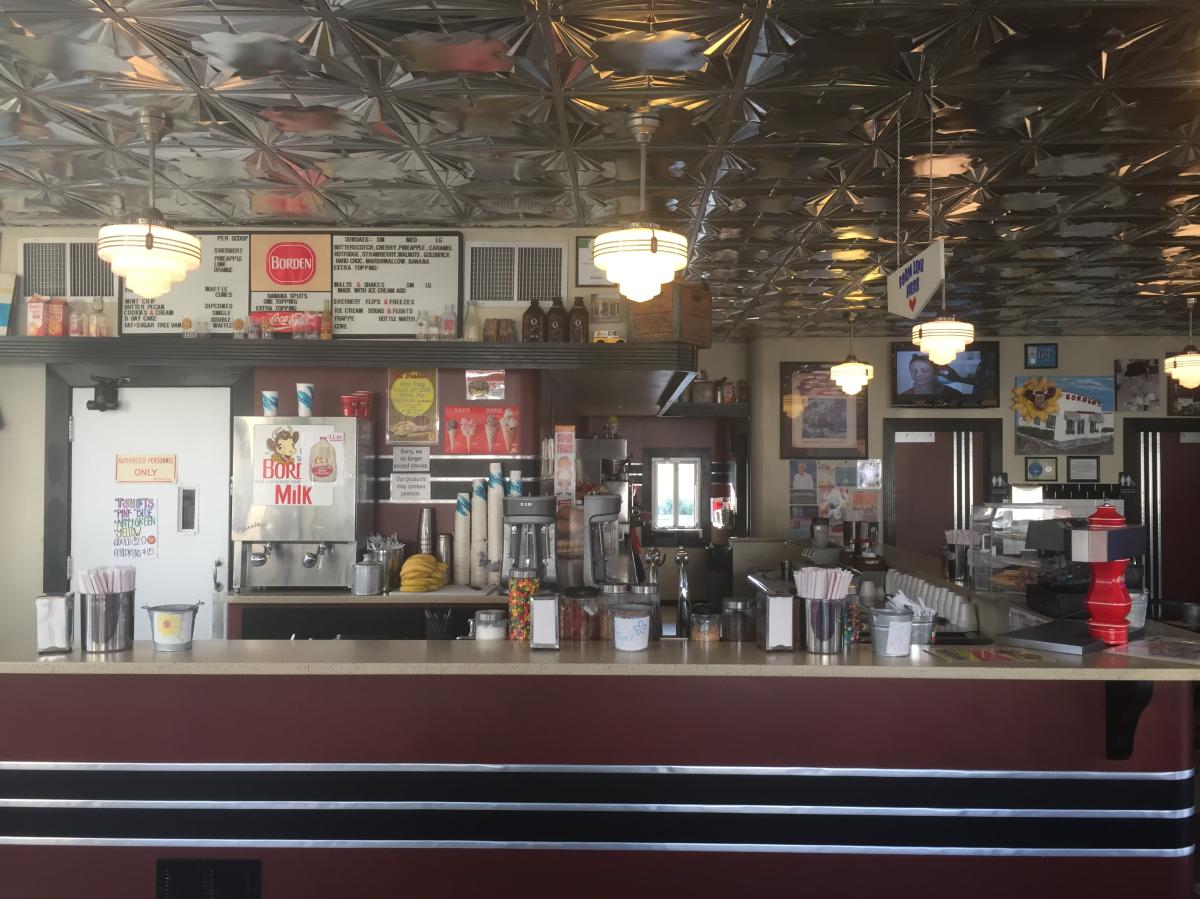 End the day on a sweet note at Borden's (1103 Jefferson St.). Established in 1940, this old-fashioned ice cream parlor serves a thrilling blast from the past with its malts, sodas, floats, and banana splits.
Where to Park: The Parking Garage at 121 E. Vermilion St., is a good bet for spending a day downtown, although street parking is available for up to two hours. No coins, no problem! Parking meters take credit cards.
When to Visit: Downtown is fun year-round, but it's especially lively during special events like Downtown Alive! March-May and September-November; Movies in the Parc held Saturdays in May and September; and ArtWalk, the second Saturday of the month.