Located in the heart of downtown, the Lafayette Science Museum is a playful portal into a universe of discovery. From teeny-tiny insects to the vast wonders of space, the exhibits are designed to enlighten curious minds of all ages.
Exhibits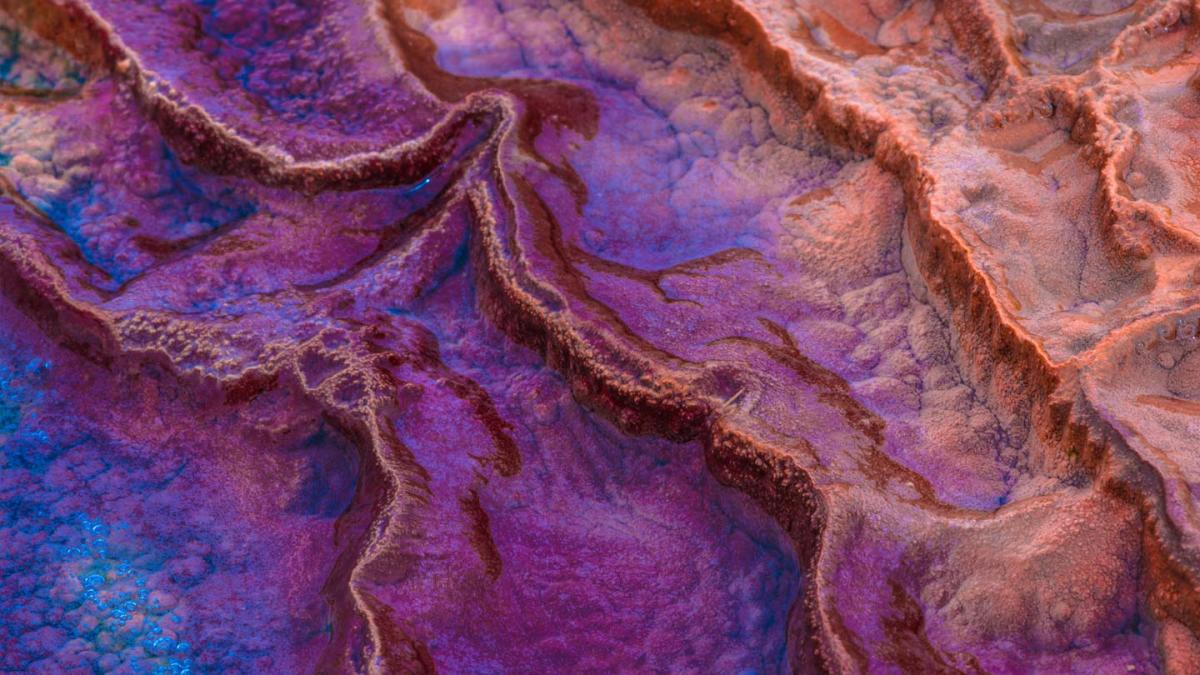 Celebrating its 50th anniversary this year, the museum's exhibits and special events continue to evolve – an effort to showcase the latest scientific innovations and reflect Acadiana's ever-changing science community.
"Because Lafayette has a unique geography, a major university, and expanding technology and energy industries, there is certainly a thriving scientific community here," says Administrator Kevin B. Krantz. "At the museum, we strive to represent real-life sciences and encourage STEM careers in ways that are tangible and accessible."
The University of Louisiana School of Geosciences currently inhabits lab space at the museum, where a team of paleontologists, students, and volunteers are excavating an ancient, giraffe-like camel called Megatylopus. The team recently uncovered the specimen from a site in Oregon and brought back large casts for further excavation. Visitors to the museum can watch as fossils of the 5-million-year-old camel emerge from the castings.
Virtual Reality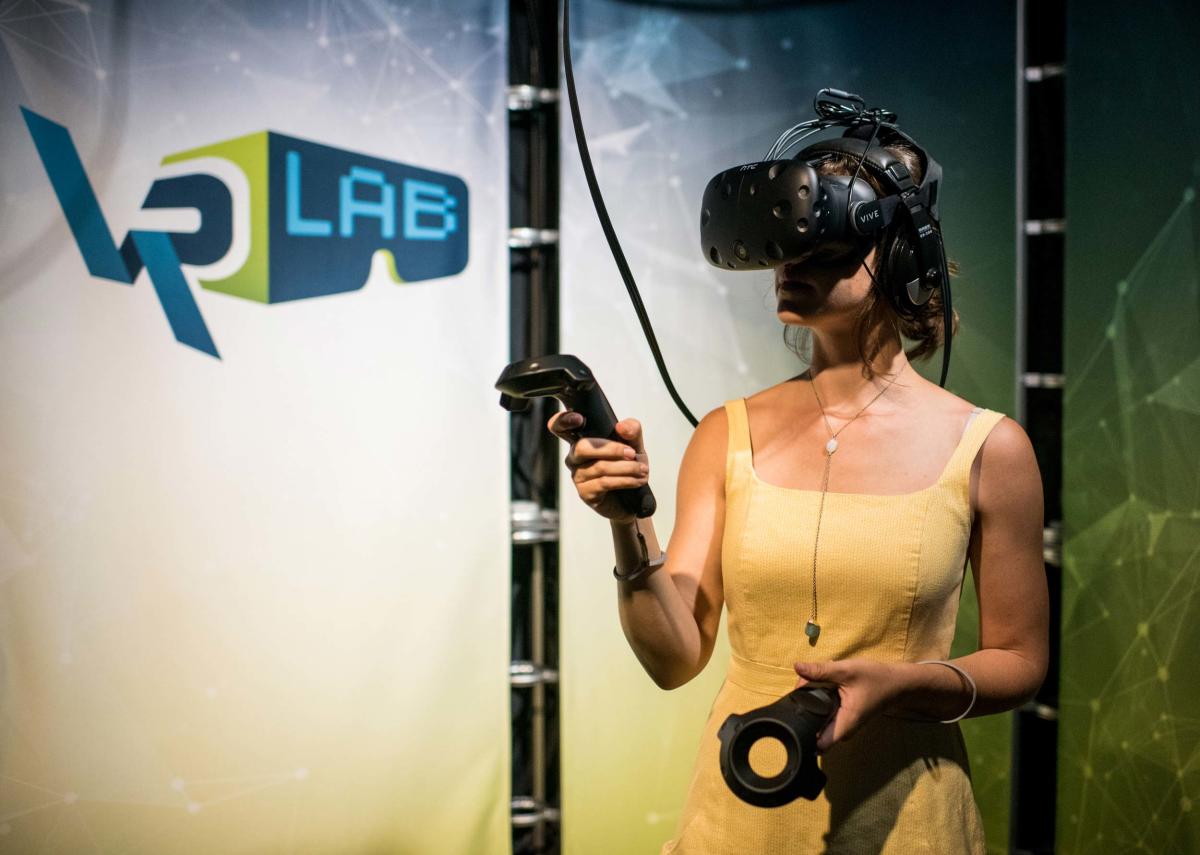 The museum's Virtual Reality Laboratory is extremely popular for adults and older children. Players can choose from eight immersive 3D experiences that explore a range of subjects from physics to art.
"In one game, you can shoot a bow and arrow to defend a castle and in another one, you stand on a shipwreck in the ocean and huge whale swims really close by," says Sam Henderson, a local sixth grader. "It's awesome!"
Collections & Interactive Exhibits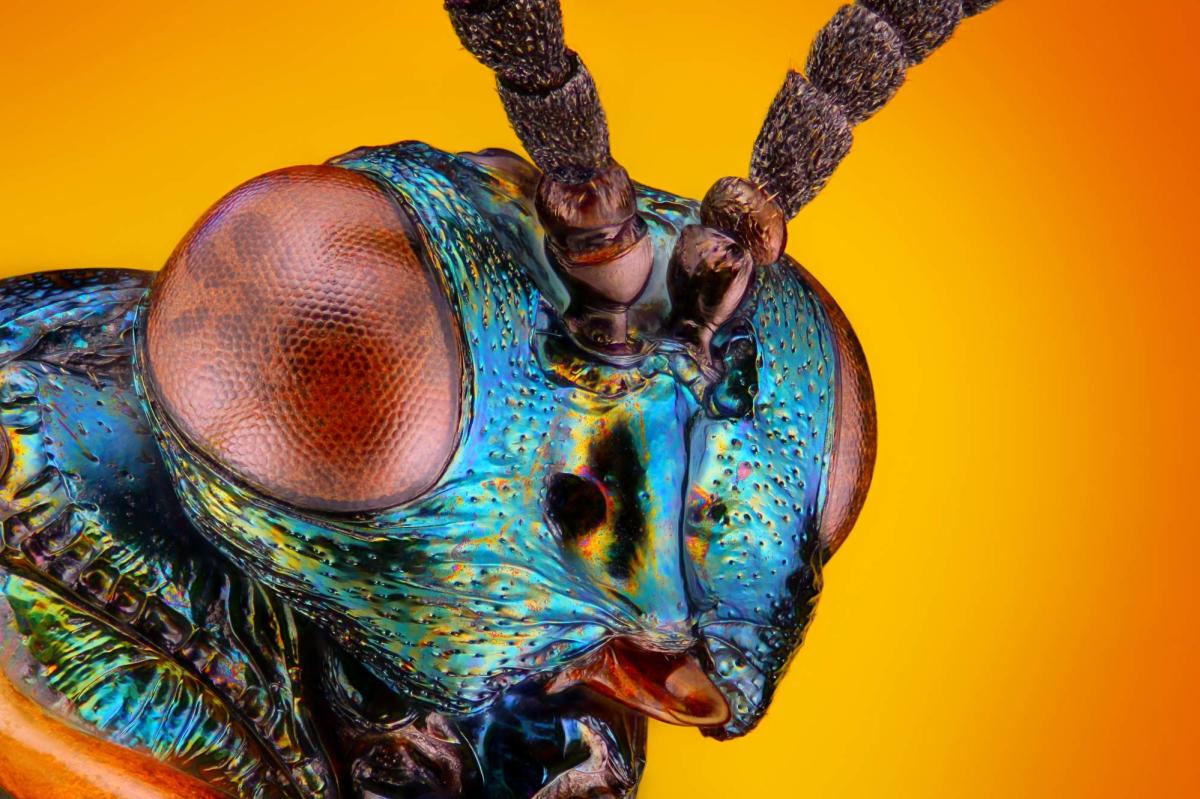 Upstairs, you'll discover the museum's impressive meteorite collection. Take a break in the Dino Lounge with two dynamic dino skeletons, children's books and a SelfieSaurus, then try your hand at operating a robotic arm – just like astronauts on the International Space Station. The Crawl Space puts the spotlight on insects, where patrons can bug out on terrariums crawling with beetles, centipedes, millipedes, arachnids and even hissing cockroaches!
Planetarium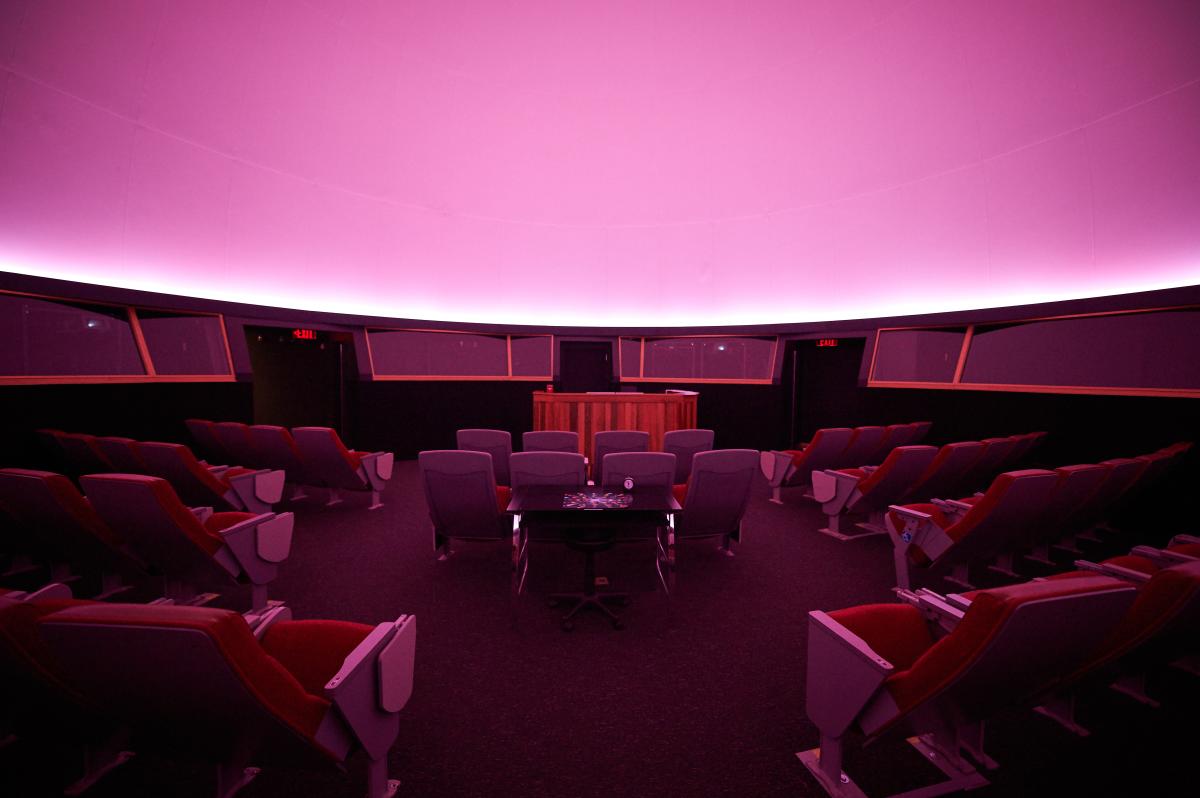 The shining star of the museum is the Planetarium, the highest-resolution in Louisiana, with a wide variety of shows for all ages. Young readers who love the Magic Tree House book series are instant fans of "The Magic Tree House: Space Mission," where Jack and Annie go on a fun-filled journey to discover the secrets of the universe. Adults and children alike love "Firefall," which explores the phenomenon of meteors, and "Moons: Worlds of Mystery," a show that explores the most spectacular satellites of the solar system. Perhaps the most popular program is "The Sky Tonight," which introduces the evening's constellations, brightest stars and closest planets with a Q&A session by the planetarium's expert staff.
Special Events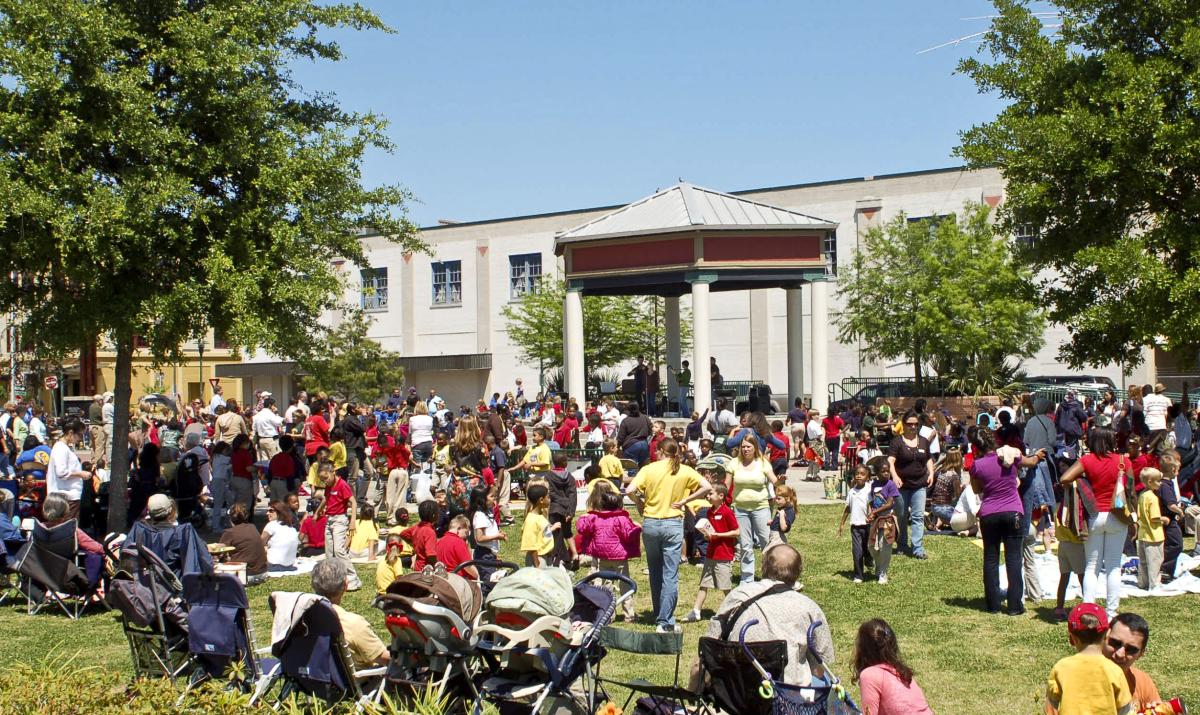 Lafayette Science Museum often participates in special events downtown, like Downtown Alive, held each spring and fall, as well as ArtWalk on the second Saturday of each month. The Lafayette Science Museum hosts Bach Lunch at Parc Sans Souci on select Fridays in the spring and fall. The public can purchase a catered box lunch for $6 and enjoy a free outdoor concert.
"We're located right next to some of Lafayette's best restaurants and entertainment, so it's easy for visitors to come and park once, then spend a day exploring all there is to do downtown," says Krantz.
The museum continues to plan exciting events, like Documentary Date Nights, an annual Insect Day, and many more things planned for the coming year. Visitors are encouraged to check the museum's calendar on their website (LafayetteScienceMuseum.org) and Facebook page (@LafayetteScienceMuseum) for special events and planetarium schedules.
Gift Shop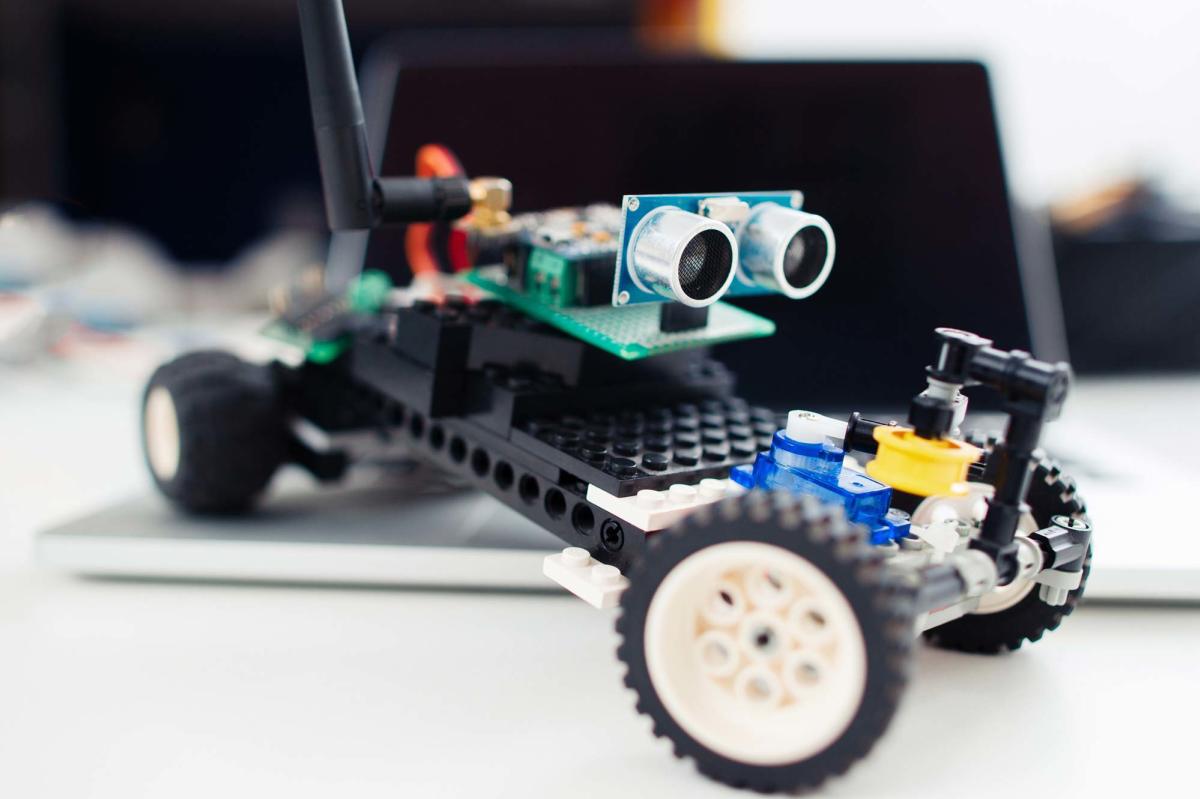 Before leaving the museum, guests should stop by the brand-new Discover Store for science-centered games, toys and activities. Grab some astronaut ice cream or a hatchable dinosaur egg for the kids or take a puzzle back to your office to challenge even your most determined co-worker.
The museum is open Tuesday through Friday from 9 a.m. to 5 p.m., Saturday from 10 a.m. to 6 p.m. and Sunday from 1 to 6 p.m. Admission is $5.00 for adults, $3.00 for seniors and $2.00 for children 4-17, plus applicable taxes. Lafayette Science Museum is part of the Association of Science Technology Centers (ASTC) Travel Passport Program, so if you're a member of the science museum in your hometown, you are eligible for reciprocal benefits and even free admission. Stop by 433 Jefferson Street or visit the museum online at LafayetteScienceMuseum.org.