These days capturing the perfect photo for your Instagram feed is almost a necessity. Whether you're from Lafayette or just visiting, many places in the area serve as the perfect backdrop! We have gathered some "hidden" and not-so-hidden spots that will surely take your Insta-game to the next level!
Lafayette Visitors Center Welcome Sign


The "Bienvenue À Lafayette" sign makes for a picture-perfect backdrop to showcase you're in "The Happiest City in America." This sign is at the entrance of the Lafayette Visitors Center swamp and boardwalk that has many Insta-worthy opportunities. Located at 1400 NW Evangeline Trwy., Lafayette, LA 70501.
The T'Fer (Triangle)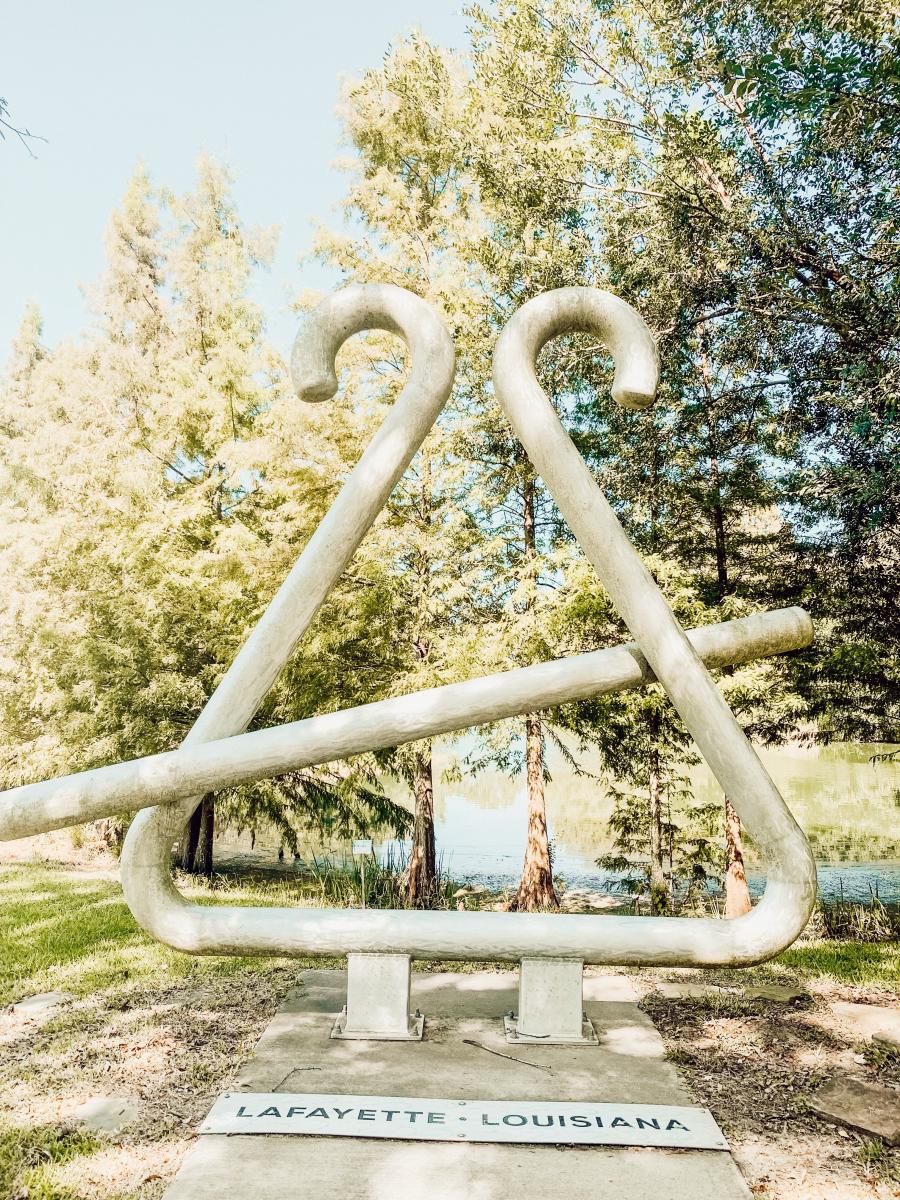 Music lovers from near and far love to stop for a photo at this wonderful spot. The T'fer (Cajun French for Little Triangle) plays an important role in Zydeco music and the city of Lafayette! Located at 1400 NW Evangeline Trwy., Lafayette, LA 70501.
River Ranch Main Street Fountain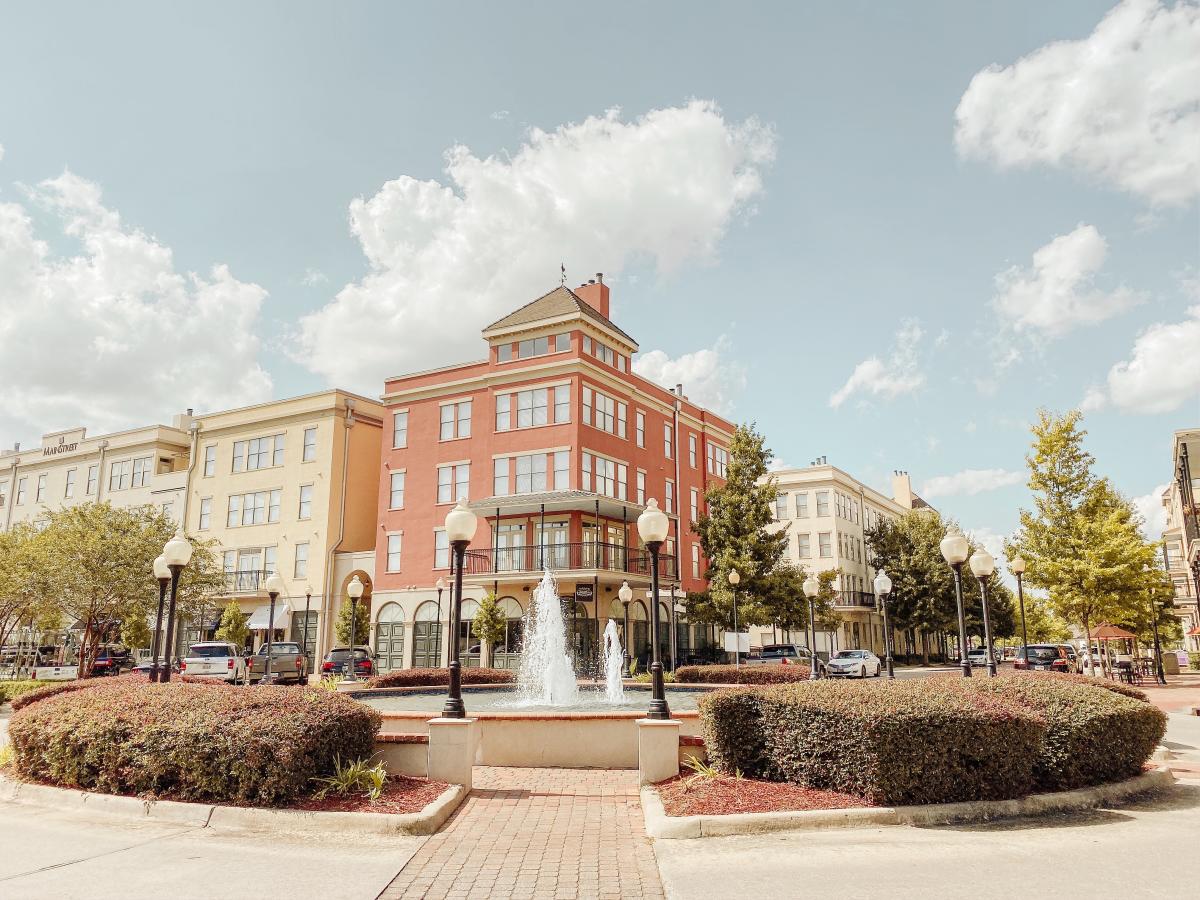 This picturesque fountain is situated in the heart of the River Ranch district. Shops and restaurants fill the area, and it's the perfect spot to stop and pose for a photo! The fountain is not only great for a photo op, but it also gives back! All of the money collected in the fountain goes to St. Jude Children's Research Hospital. Located on Rue Promenade, Lafayette, LA 70508
LAFAYETTE Sign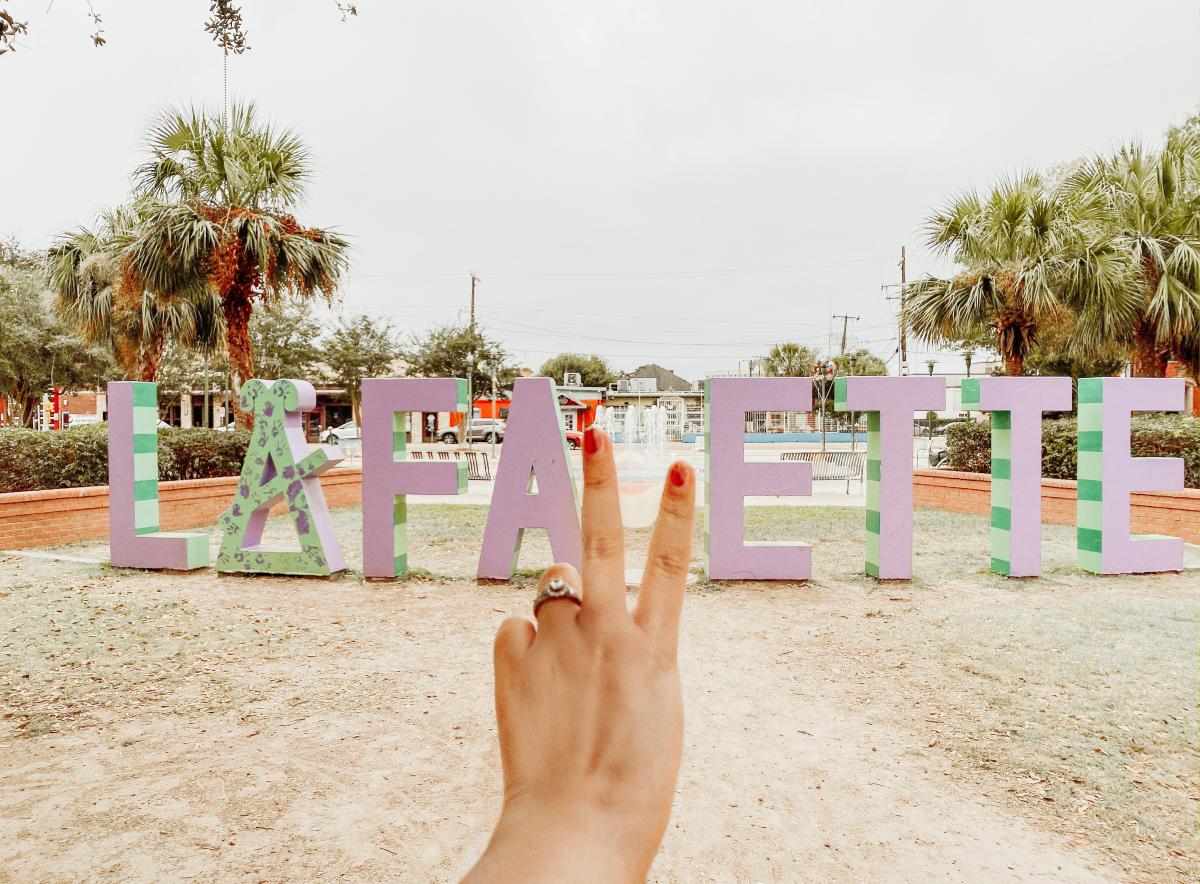 Locals and visitors love to gather around the giant LAFAYETTE sign in Downtown and pose for a photo as the "Y."  The letters are painted regularly by local groups or artists to promote awareness, events, or just express their creativity! Photo tip: Don't have someone to snap a photo of you with the sign? Fill in the spot with a peace sign for a creative twist! Located at 201 E Vermilion St, Lafayette, LA 70501.
Gordon Square Hotel Building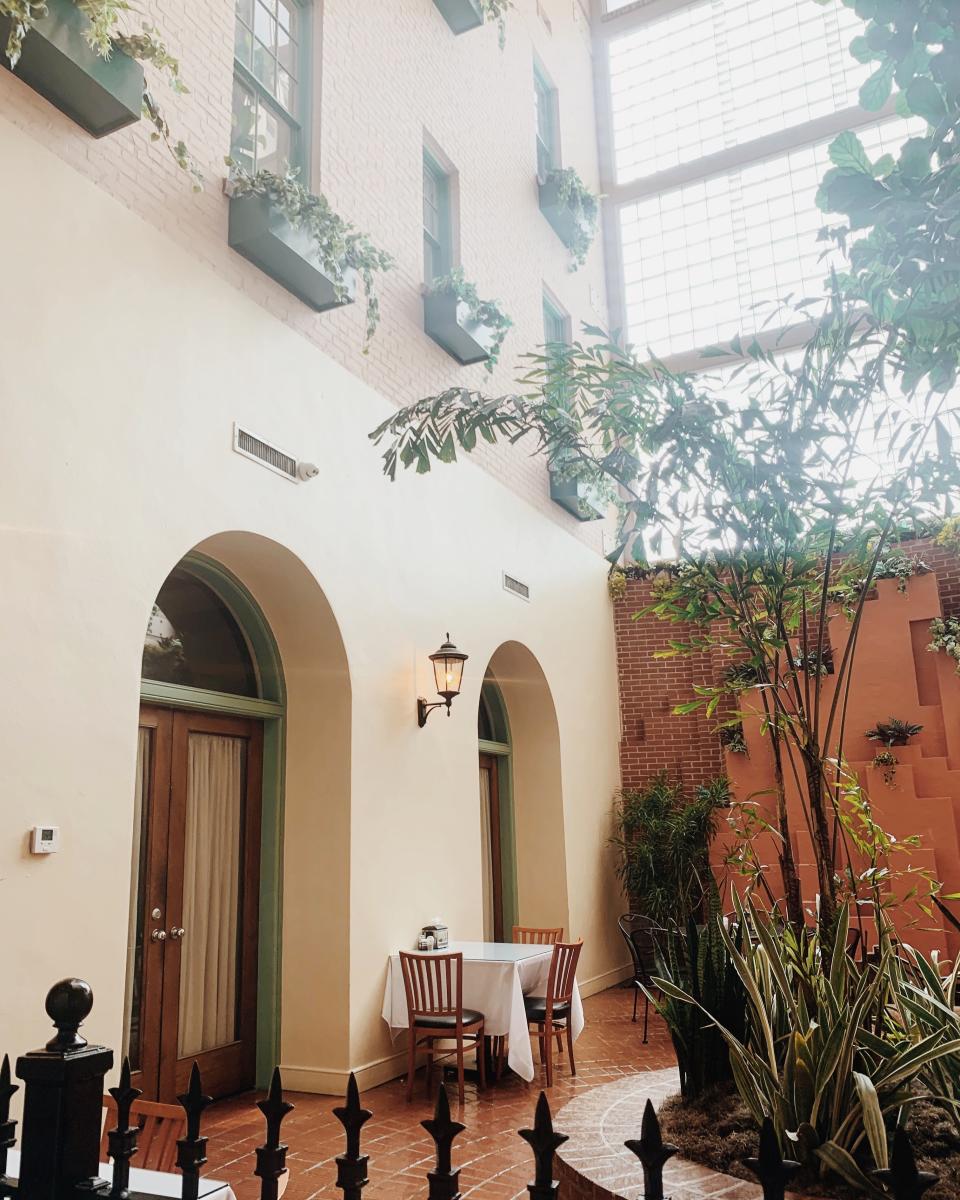 The courtyard inside of Gordon Square is a true hidden gem. The beautiful greenery with the light shining through makes for the perfect ambiance to capture a wonderful photo of either yourself or your delicious meal at Pouparts (which is located right across this courtyard). 100 Gordon St., Lafayette, LA 70501.
Downtown Lafayette Entrance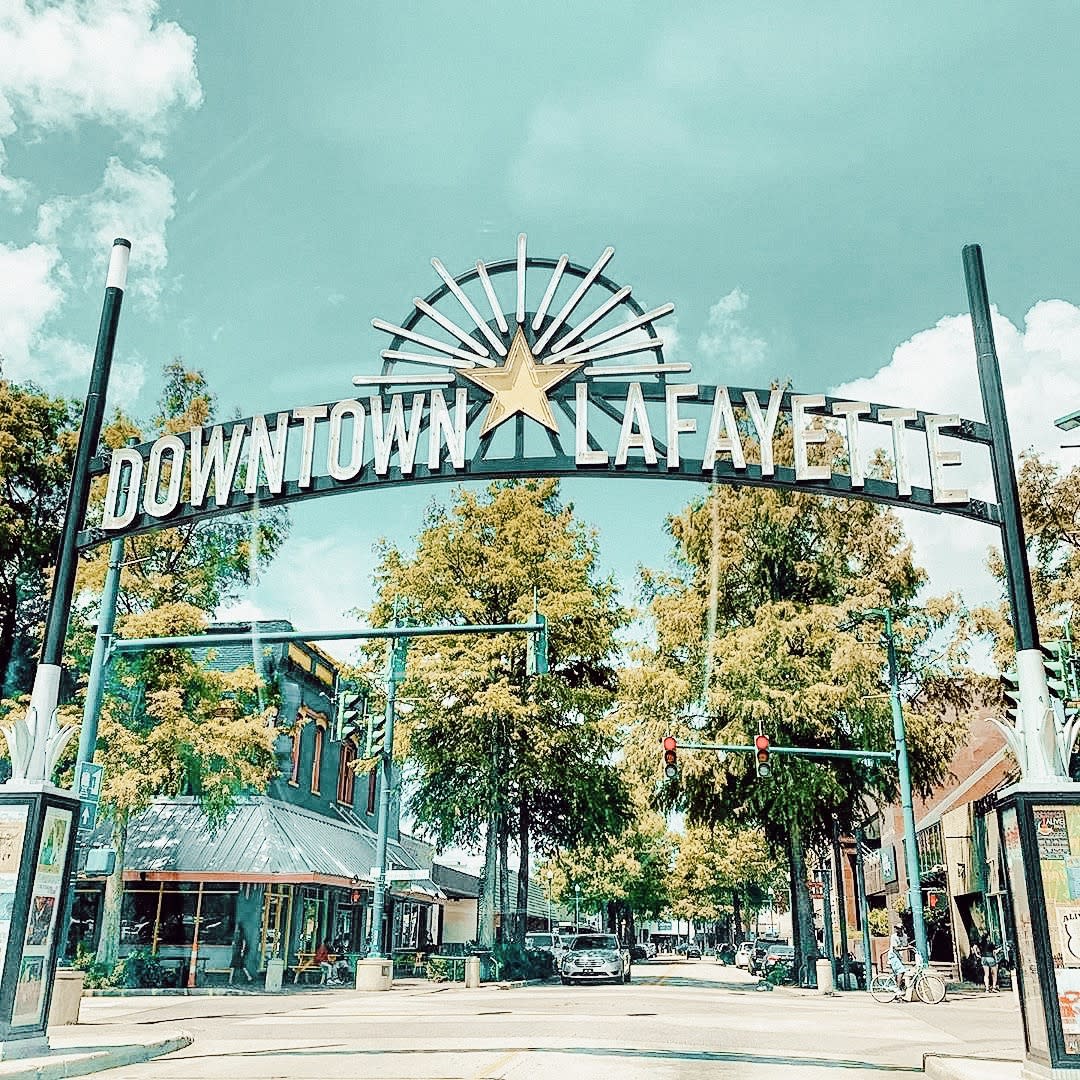 As you arrive in Downtown Lafayette, you are welcomed with this incredible view towards the entrance. The sign has been here since 2016, and it's the perfect backdrop for snapping a photo of your visit to Downtown Lafayette! Located at the intersection of Jefferson and Cypress St. Lafayette, LA 70501
Downtown Parking Garage Rooftop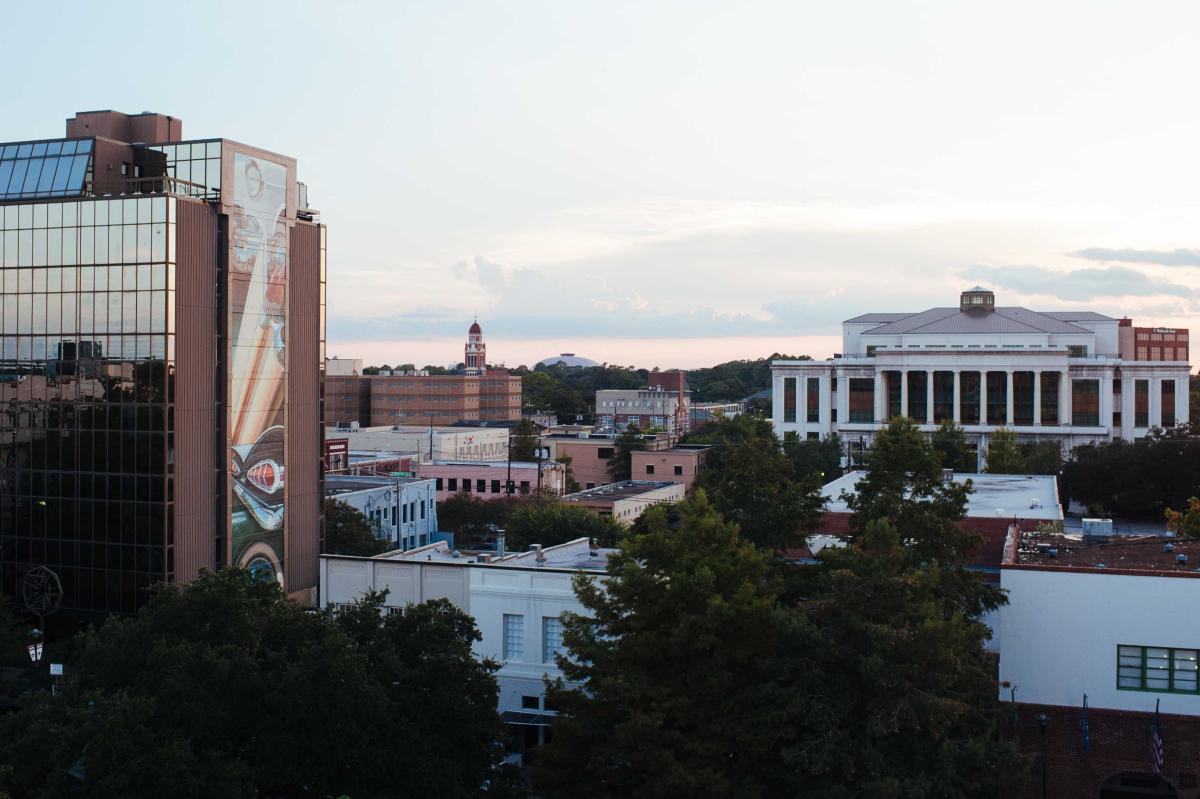 Many events are held on the rooftop of the Downtown Lafayette parking garage (On the Rocks event pictured above). It is the perfect setting for any Instagram-worthy shot with an amazing view of the city! Located at 121 E Vermilion St., Lafayette, LA 70501
Evangeline Maid Bread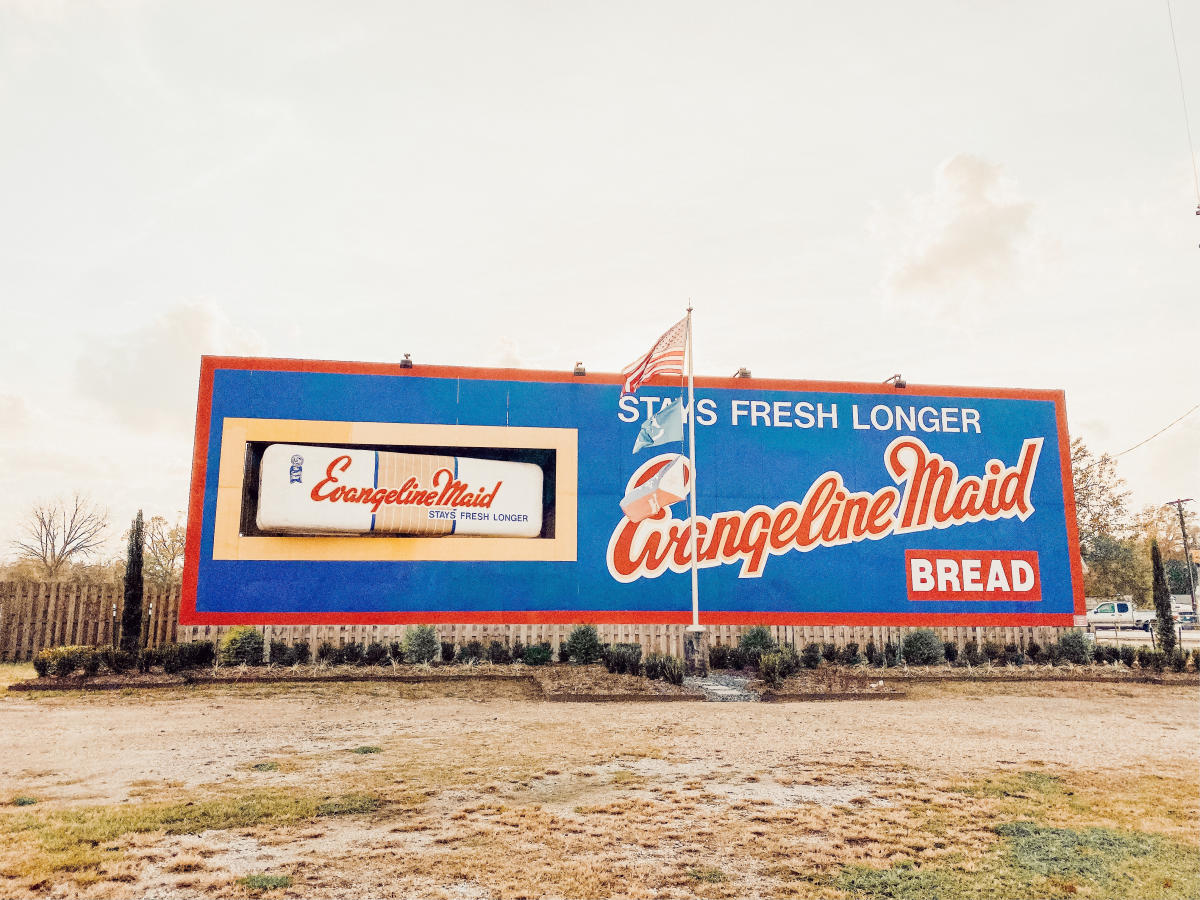 This year Evangeline Maid Bread celebrated 100 years of producing their bread in Acadiana! Make sure to snap a photo in front of their iconic giant billboard with a spinning loaf of bread! 
Located at 720 W Simcoe Street
More Murals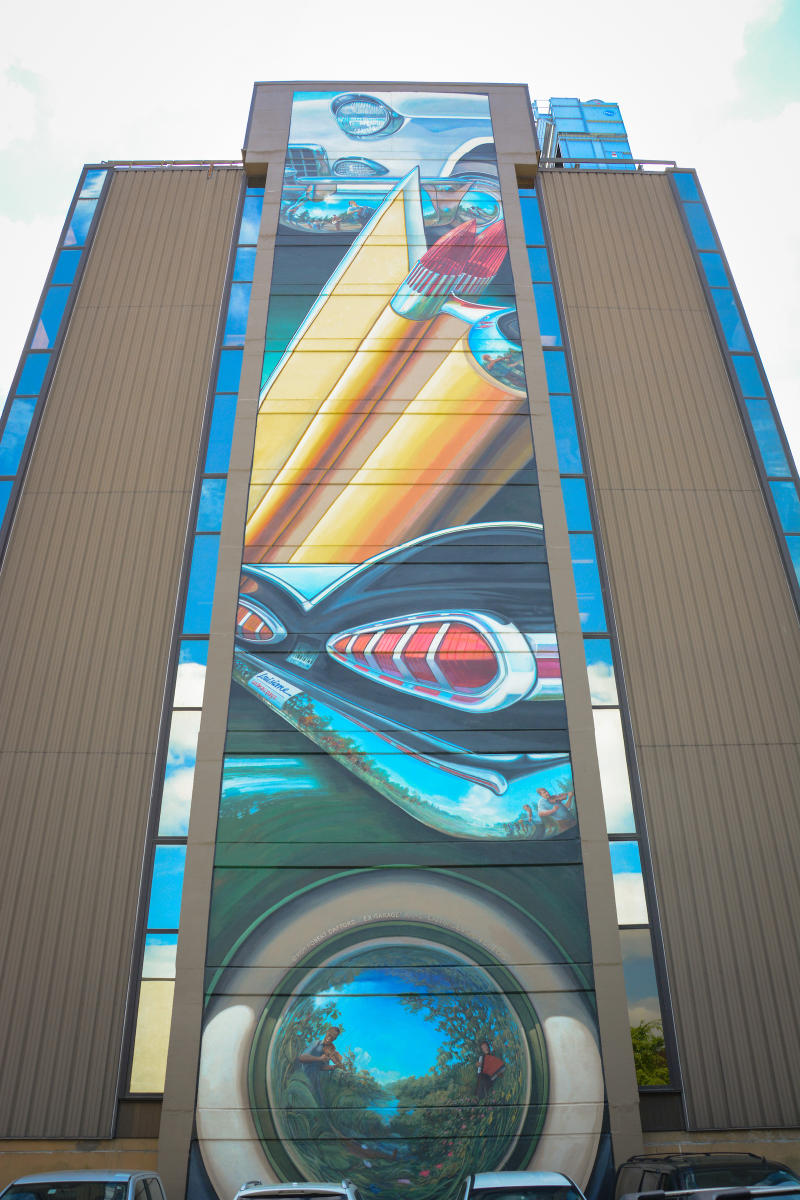 Lafayette is filled with a lot of talented local artists, and their art works are spread throughout the city for all of us to enjoy! Some of these murals are relatively new, in progress or have withstood the test of time. Click here for more murals throughout Lafayette!
Near Lafayette: Lake Martin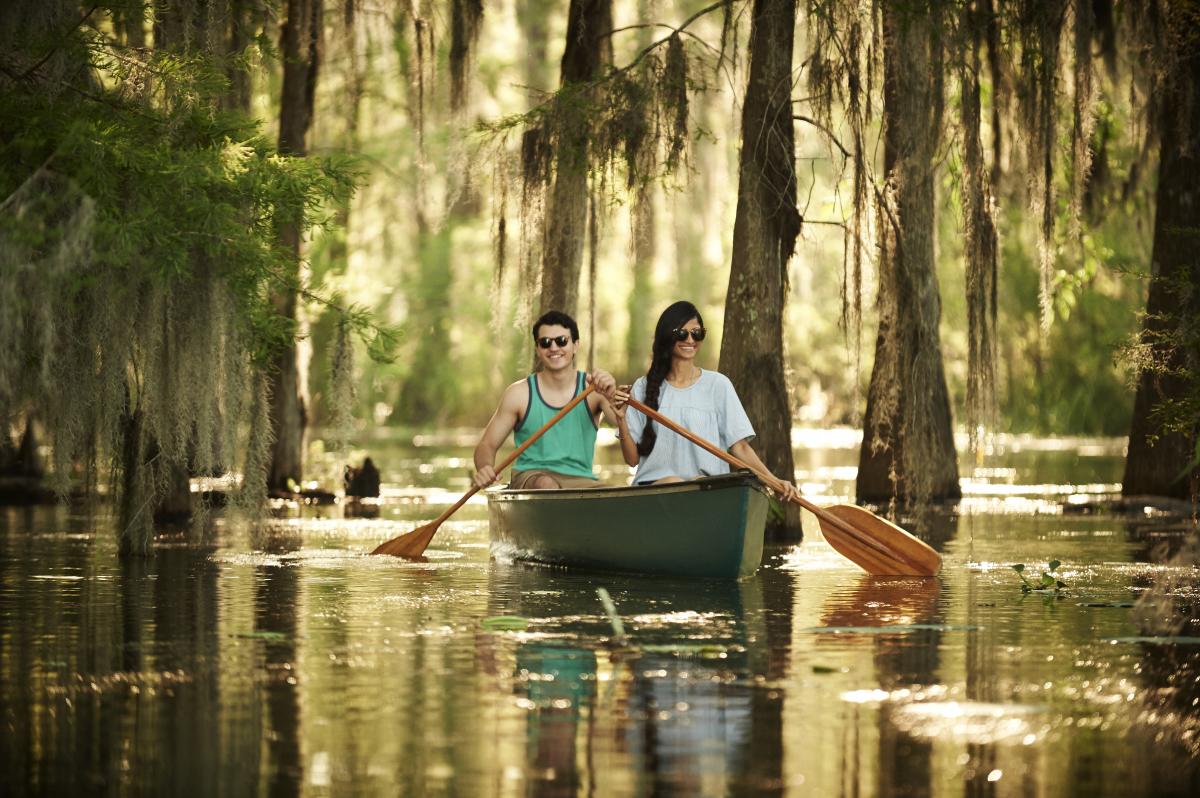 Lake Martin is located approx. 30 mins from Lafayette which makes it such an easy drive to capture some beautiful photos on your camera! Lake Martin is home to significant numbers of species (water birds, snakes, gators, and so much more). Lake Marin is also among one of the "Most Instagrammable Places in Louisiana"
*Wherever your phone or camera takes you in Lafayette make sure to tag us and use #LafayetteTravel to be featured on our website or social channels!