There's no place quite like Rock'n'Bowl, and that's exactly what visitors and locals love about it. Since opening in Lafayette just two years ago, it's already become a local landmark and the heart of downtown's dining and entertainment district.
 
John Blancher first opened Rock' n' Bowl in New Orleans 30 years ago. Its fun and quirky combination of authentic Louisiana music inside a bowling alley has garnered national attention from CNN, USA Today, National Geographic, and The Today Show—just to name a few.

 
In 2016, the Blanchers decided to open its first franchise outside of New Orleans in Lafayette. The family transformed an old bank building on Jefferson Street into the impressive 38,000 square foot venue it is today. John's son, Johnny, runs the local business here.
 
"We're a unique one-stop dine and rock for visitors who want to experience the best of Louisiana and Acadiana culture," says Johnny. "You can sit down and enjoy a great meal, then walk a couple of steps and hear authentic music."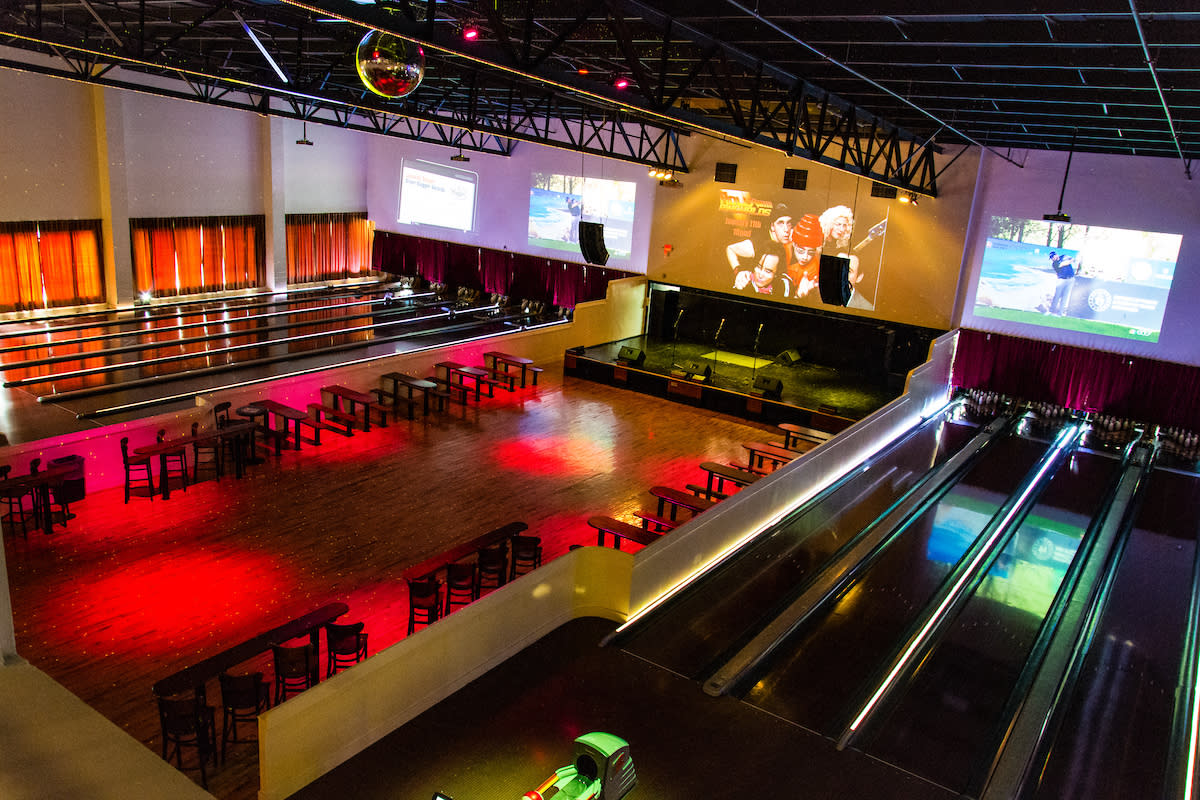 While the venue boasts 16 lanes of bowling, a variety of games, and a full-service restaurant, Rock'n'Bowl's main attraction is music. Live music is brought in Thursday through Sunday to the main stage, and locals and visitors flock to the dance floor.
 
"We offer all types of shows at different times of the day so you can bring your family or come out late-night with friends," says Larry Hamburger, Rock'n'Bowl's director of marketing. "We run the gamut from rock'n'roll and cover bands to Louisiana's famous zydeco."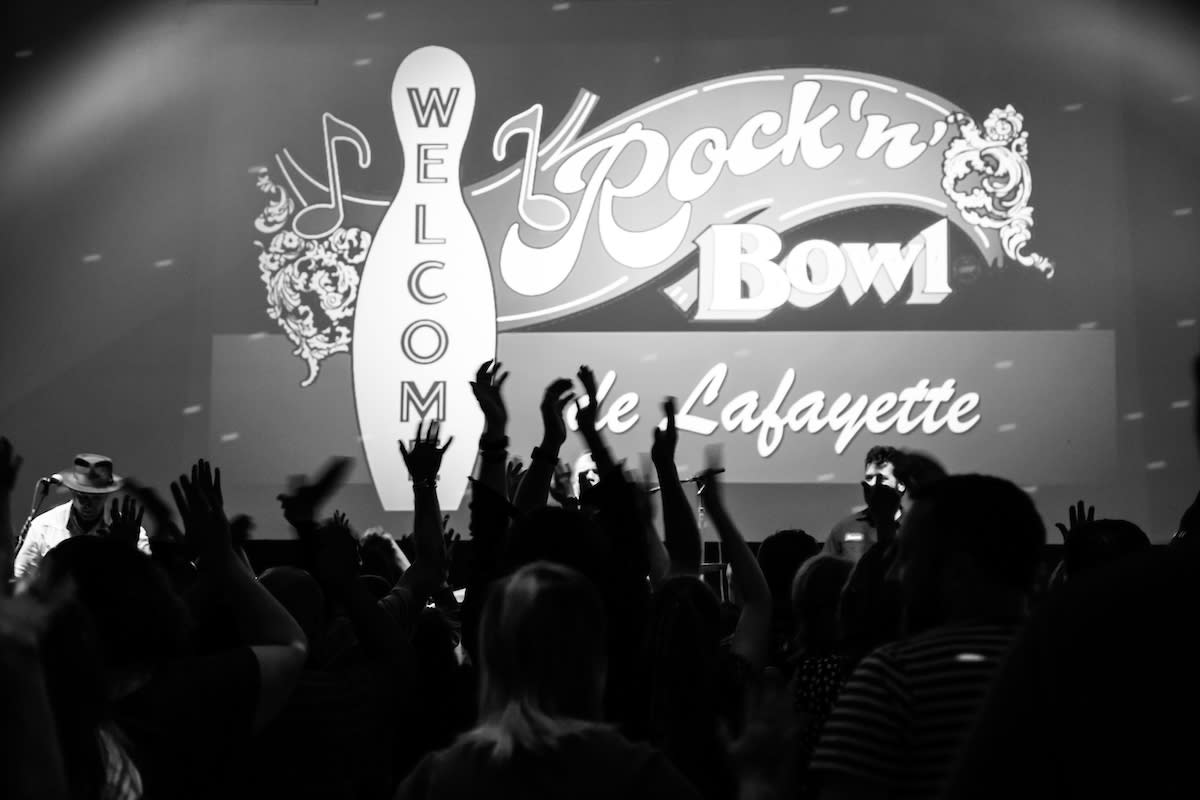 Rock'n'Bowl de Lafayette has brought in big names like Cowboy Mouth, award-winning artists with Louisiana ties like Tab Benoit and Marc Broussard, as well as favorite local regulars like Geno Delafose & French Rockin' Boogie.
 
Visitors and locals alike can line dance every Wednesday at 6 p.m. with Krewe des Bon Temps, followed by karaoke. Continuing Thursday is live country music beginning at 7:30 p.m. Friday and Saturday nights are reserved for big-name bands and music of all genres. Sundays are for zydeco with music from 5–8 p.m. VIP options are available for larger shows. They include an open bar, special food, and private upstairs viewing areas overlooking the main stage. Hamburger says children are always invited to accompany their parents to shows, with no cover for those 11 and under.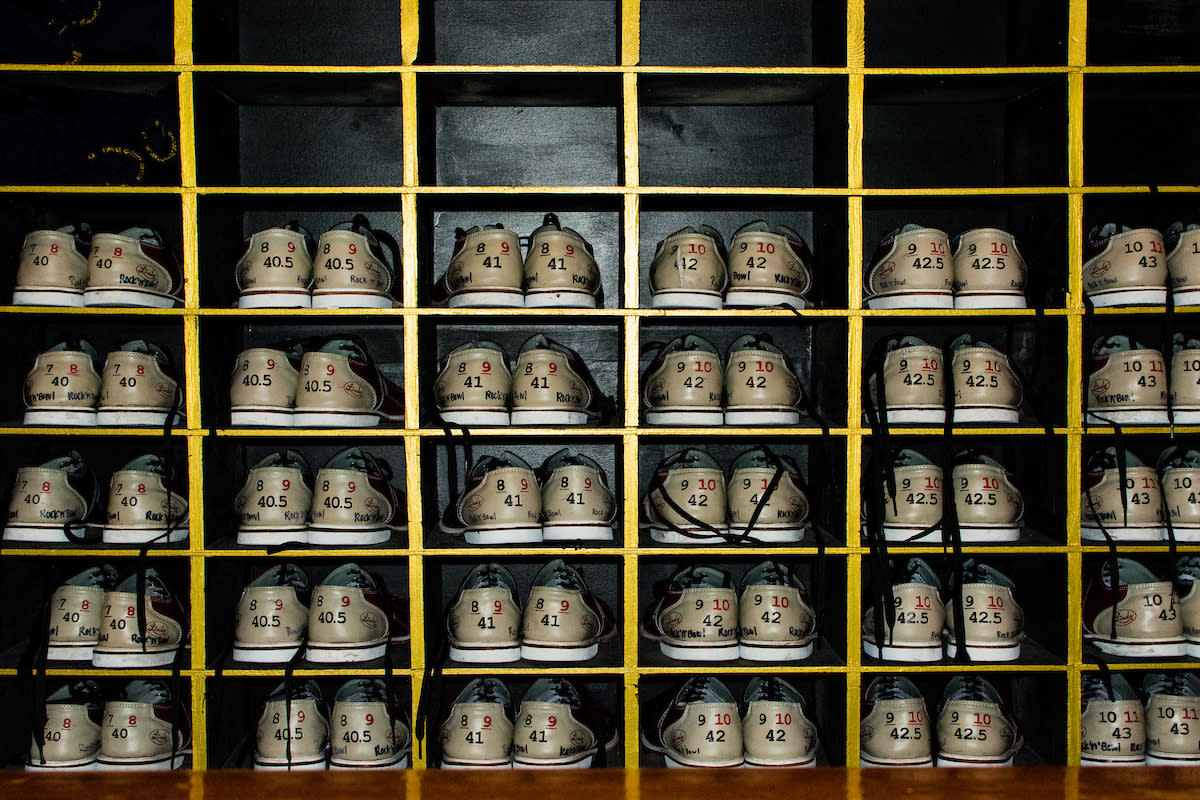 After bowling and dancing, patrons can enjoy a meal, and specialty drinks at the onsite restaurant and bar recently revamped to focus more on entertainment.
 
"We've added more games, a drop-down screen, and lounging areas for just hanging out and watching the game," says Hamburger. "We wanted to create a more casual, family-friendly space for guests to bowl, listen to music, have a bite to eat, play games, and just have a good time."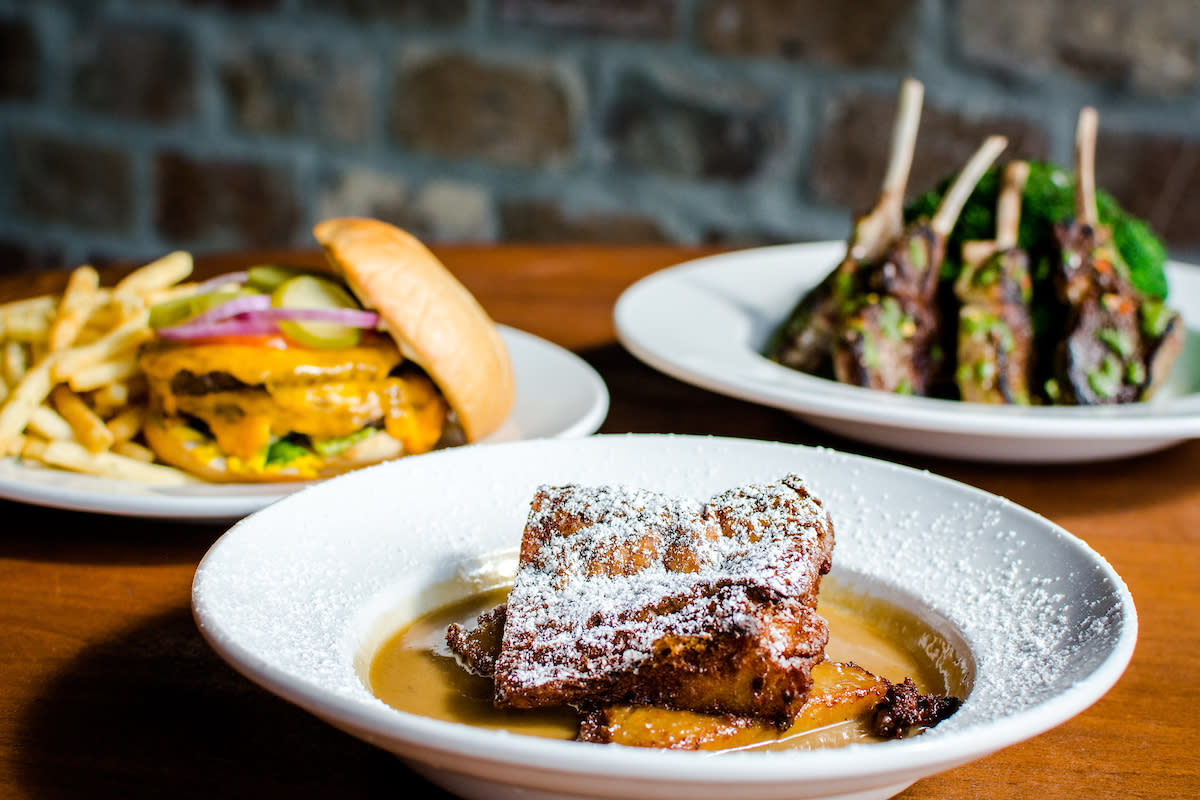 Guests can play classic games like Pac-Man, Asteroids, and Golden Tee. Plus, there's an eight-man foosball table, giant Jenga and Connect Four, and a ping-pong table. One of the favorites is "fowling," a game that combines football, cornhole, horseshoes, and bowling.
 
With most items priced between $7-$12, the menu includes a range of fresh salads, meatballs, burgers, appetizers, and Rock'n'Bowl's award-winning fried bread pudding po'boy. Wash it all down with a classic Louisiana cocktail, like a Sazerac or French 75, local craft beer, or a glass of wine. The restaurant also showcases a creative martini menu, and Wednesday through Friday from 11 a.m. until 6 p.m., you can even enjoy $1 martinis with the purchase of food.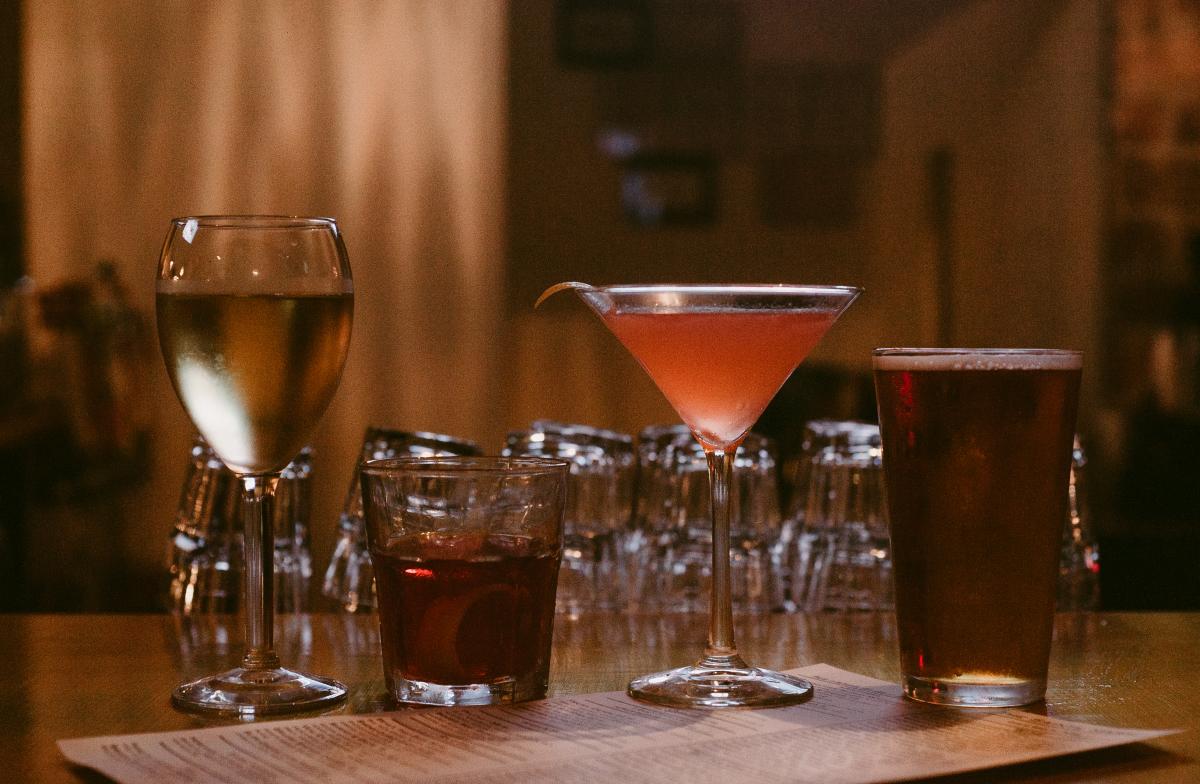 Rock'n'Bowl de Lafayette is a lively location for team building, business meetings, birthday parties, receptions, a tour group, or other special events. The entire building can hold up to 1,000 guests, including receptions for 300 in the Grand Ballroom, sit-down dinners, or private events in the upstairs bar. Group dance lessons can also be arranged, and a variety of bar games are offered in the upstairs loft to keep the party going. You can even reserve an intimate meal for 14 in the old bank vault, preserved during the renovation.
 
"We've hosted everything from high school reunions and fundraisers to kids' birthday parties," says Hamburger. "Whatever your group's needs, we can provide the ultimate Louisiana experience."
 
Rock' n' Bowl de Lafayette is open Wednesday to Sunday from 11 a.m. until late at 905 Jefferson St. For more information and to view the live music schedule and menu, visit RockNBowl.com.