Our Mardi Gras season, which stretches from the Twelfth Night of Christmas or Jan. 6 to Mardi Gras day, the Tuesday before Ash Wednesday and the advent of Lent, is filled with extravagant balls and pageantry like no other. Organizations that host Carnival parades, balls, and pageants are known in Louisiana as krewes, a traditional title that dates back to New Orleans and the 1800s. Some krewes offer parades that roll through Lafayette for all to enjoy, but almost all South Louisiana krewes will host a ball or pageant for their members sometime during the Mardi Gras season.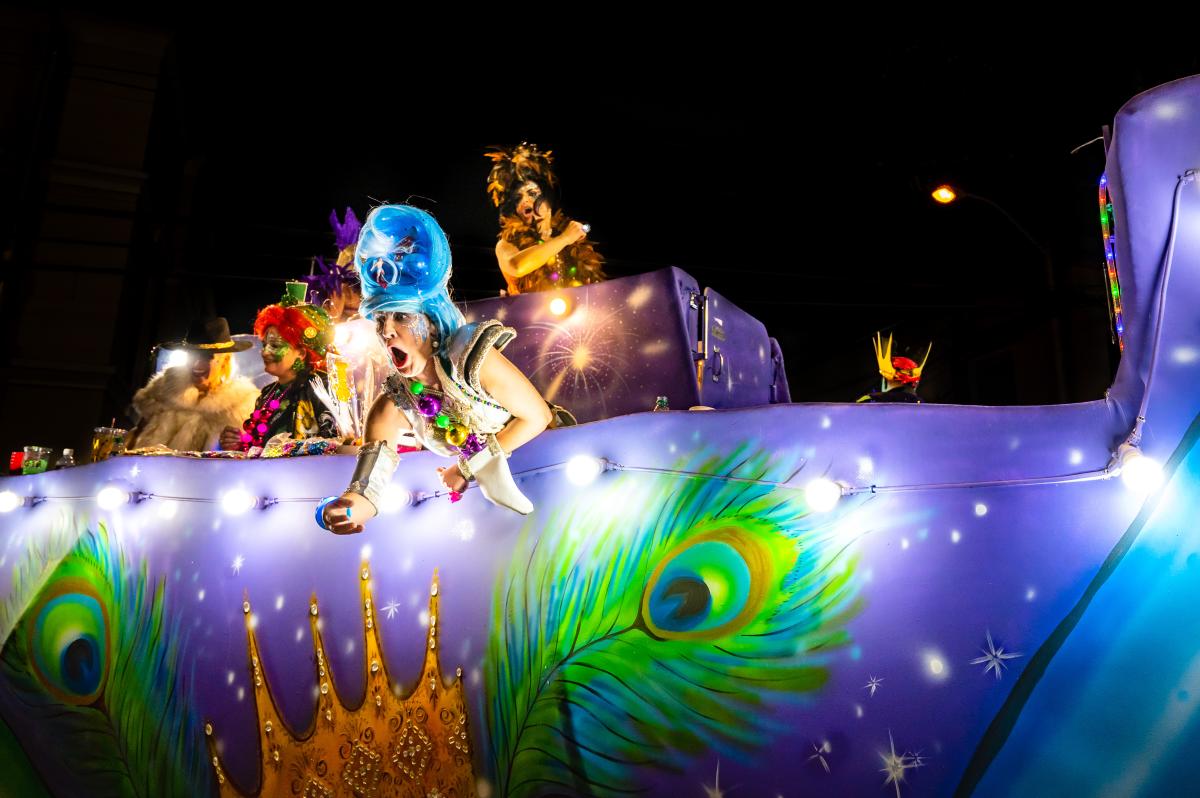 Old Carnival traditions had krewes forming a secret Carnival society, choosing a mythological namesake, presenting a themed ball with costumed maskers known as a bal masque, and staging a tableau ball featuring presentation of krewe royalty and a skit of some sort to entertain the king and queen.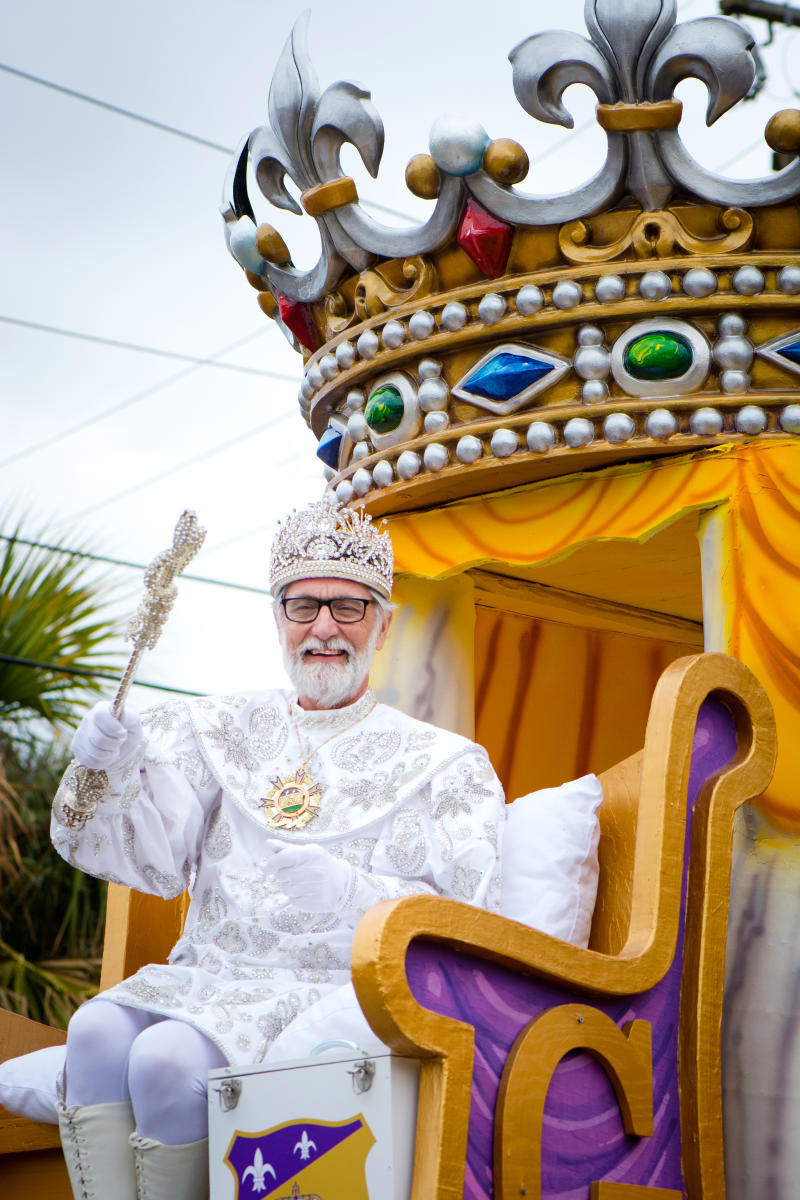 Lafayette Krewe of Gabriel, for instance, will choose a king and queen among its members and announce both at formal members-only luncheons. Queen Evangeline is announced publicly the weekend before Mardi Gras and is presented at the Queen Evangeline's Parade on the Monday evening before Mardi Gras. King Gabriel is announced in the Lafayette newspaper on Mardi Gras day, and he rides the king's float in the King Gabriel Parade beginning at 10 a.m. Gabriel and Evangeline are named for the beloved characters of Henry Wadsworth Longfellows' epic poem, Evangeline, a story of lovers separated during the Acadian exile of 1755, which resulted in many Acadians (Cajuns) coming to South Louisiana. On Mardi Gras evening, King Gabriel and Queen Evangeline are presented and honored at the Southwest Mardi Gras Association Pageant and Ball at the Heymann Performing Arts Center and Frem F. Boustany Convention Center in Lafayette.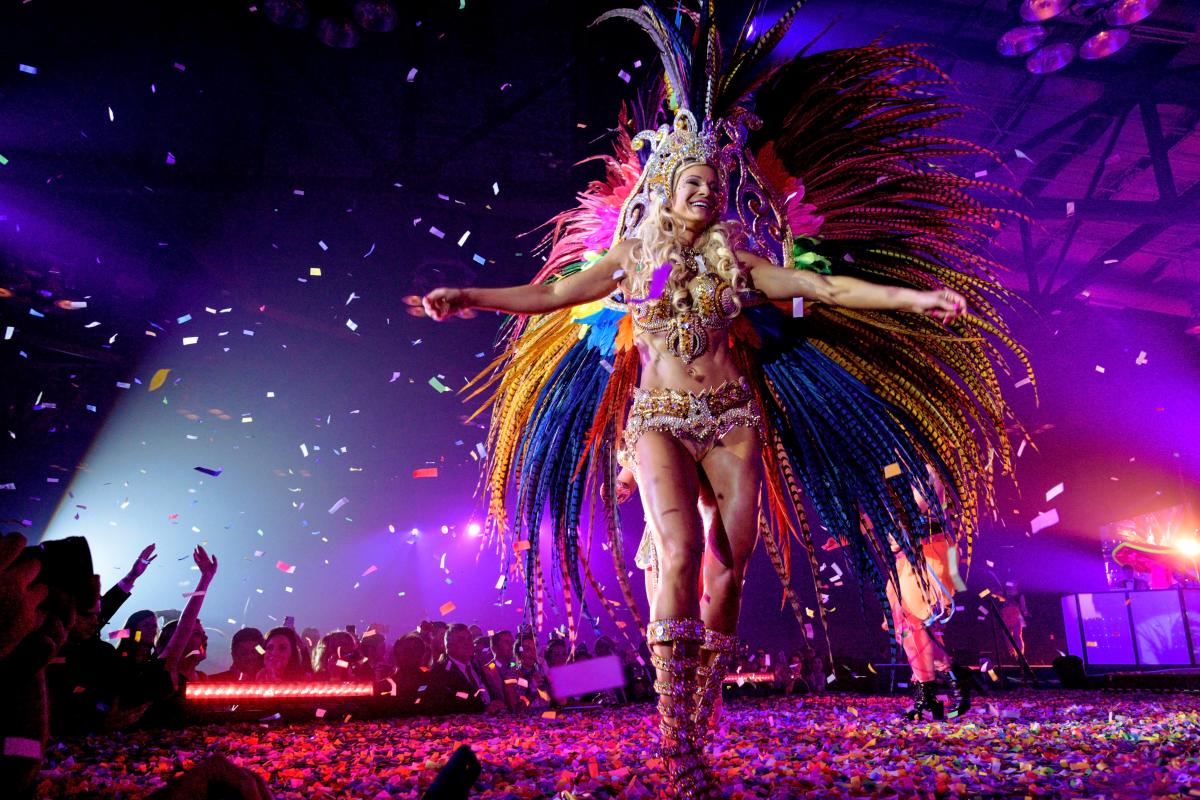 Not all krewes host traditional Mardi Gras balls, however. The newest krewe to the Lafayette scene, Krewe of Carnivale en Rio, places names in a hat at its summer party and chooses its royalty, Corte Real, randomly. Rios Mardi Gras ball offers a shorter tableau featuring royalty and a themed procession, then shifts to live music and dancing for the remainder of the event.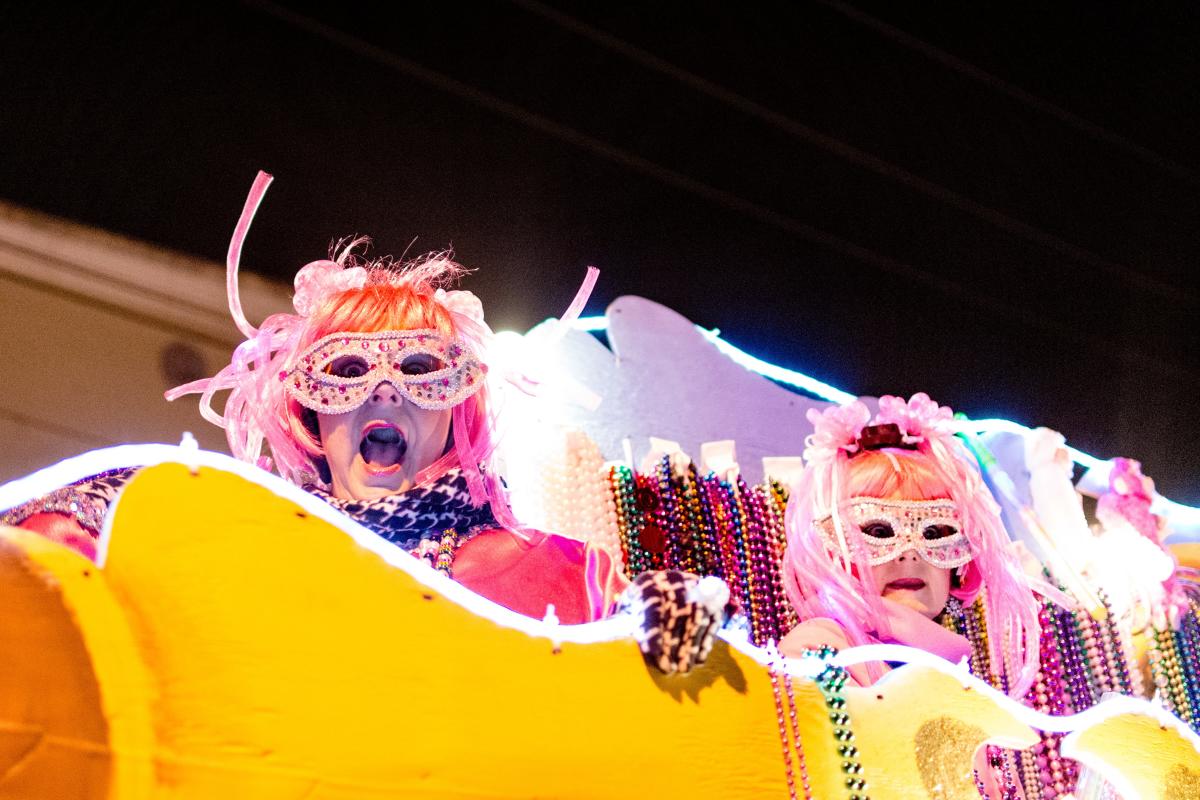 Some krewes, such as the Krewe of Triton, host balls where royalty are presented, and floats enter the indoor arena carrying costumed members who throw beads, doubloons, and other trinkets to guests. The more traditional balls require tuxedos and long dresses for women, but some, such as Rio, are more relaxed on the dress code. Very few krewe balls and pageants are open to the public. The Southwest Mardi Gras Association Pageant and Ball on Mardi Gras evening opens its door to the public with no admission fee.
The Mystic Krewe of Apollo de Lafayette, a bal masque held early in the Carnival season, sells tickets to the general public but is usually sold out within hours. Visitors may attend other balls as guests of a member.
Click here for a complete list of Carnival parades, balls, and other activities in Lafayette and surrounding cities.