Lafayette Parish is home to 37 sites on the National Register of Historic Places
Acadiana has a long and profound history. The area was founded in 1755 from French-Canadian exiles seeking religious and cultural freedom. At the time, South Louisiana was Spanish Territory. The Spanish Trail ran right through present-day Lafayette, bringing together Native Americans with European settlers for trade. As a result, the area became a real melting pot.
 
Many significant landmarks around Lafayette remain today. Their unique styles are a testament to the area's cultural diversity. More than three dozen buildings in Lafayette Parish are on the National Register of Historic Places.
Here are a few highlights to visit on your next trip:
Alexandre Mouton House
1122 Lafayette St., Lafayette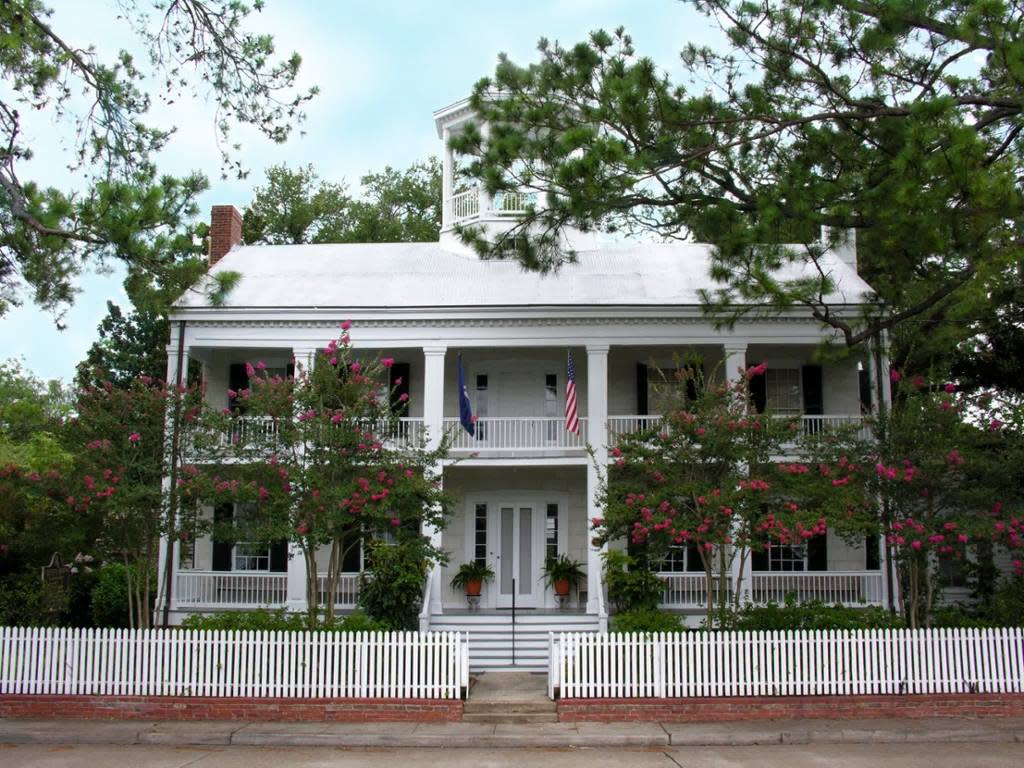 This Greek-Revival home was built in 1820 by Jean Mouton, who later founded the city of Lafayette in 1821. His son Alexandre married in 1826 and added on to the home where he lived until 1836. Alexandre became a US Senator in 1837 and the Governor of Louisiana in 1843. Today, the house serves as the Lafayette Museum.
Charles Mouton Plantation
338 N. Sterling St., Lafayette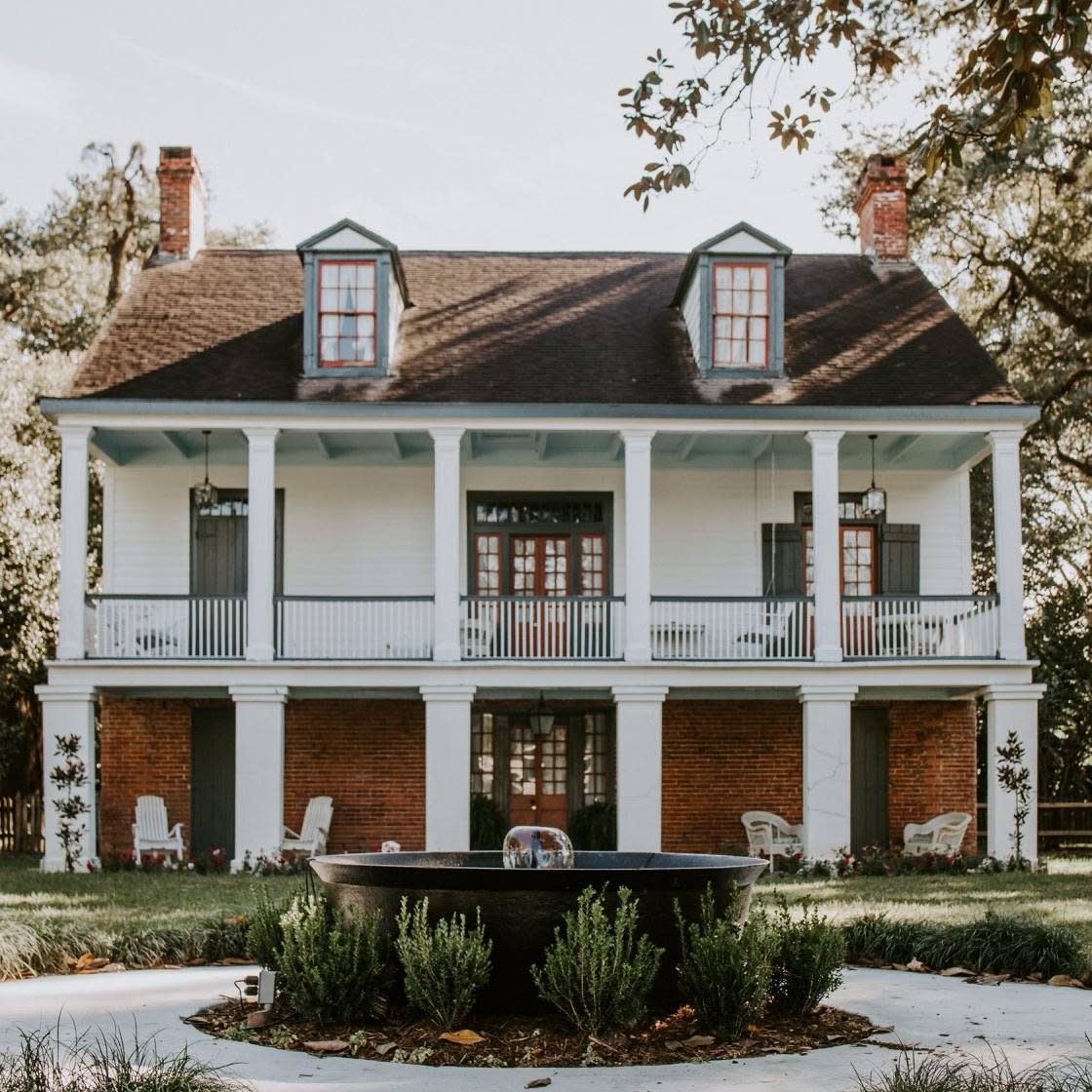 Another son of Jean Mouton, Charles Mouton, lived on a property adjacent to his father's plantation, just a mile outside of town. The Acadian-style raised cottage was built in 1820. Today, the home serves as a bed and breakfast furnished with period pieces. It's also part of the Sterling Grove Historic District.
The Cathedral of Saint John the Evangelist
914 St. John St., Lafayette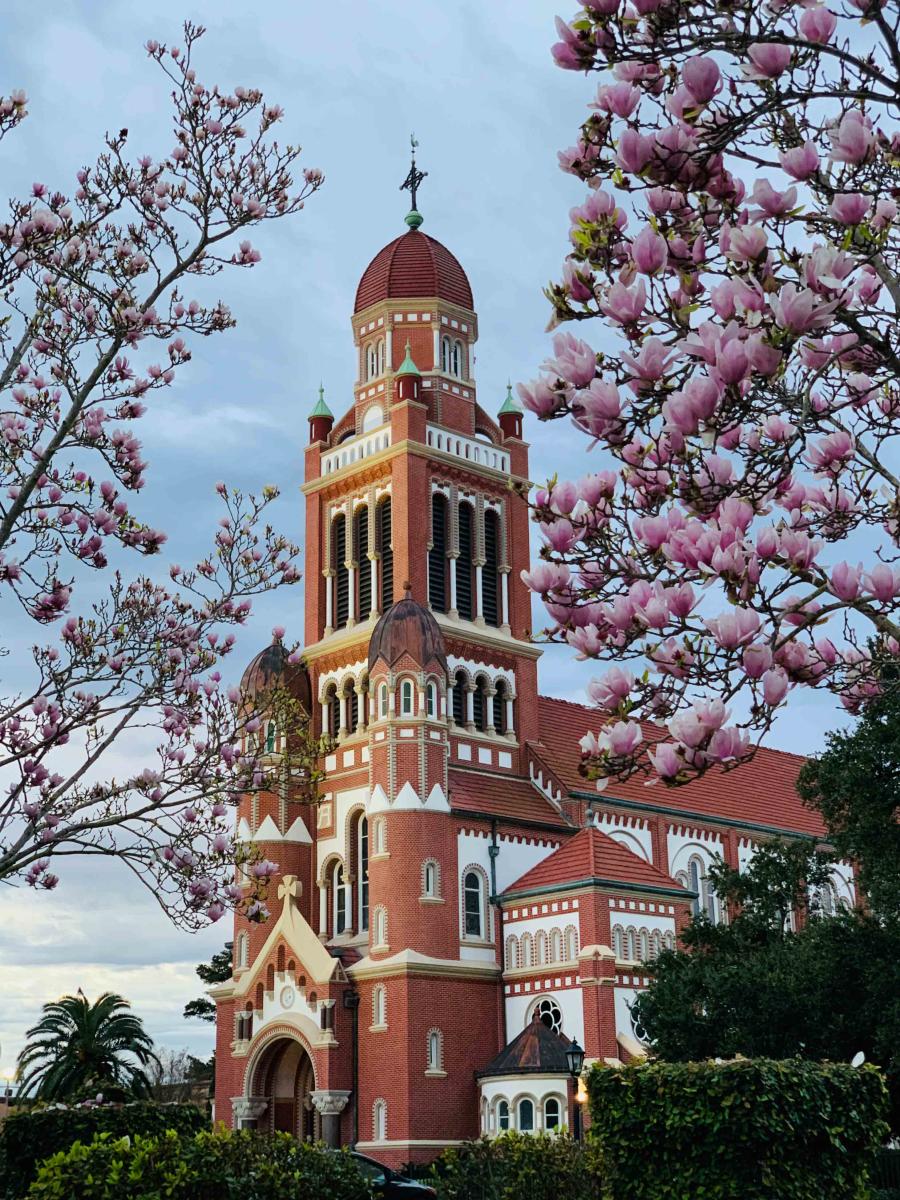 St. John's Cathedral was the third church built on this downtown site, donated by Jean Mouton in 1821. The present Dutch-Romanesque landmark was completed in 1916 and is truly awe-inspiring. The cathedral boasts 50-foot ceilings and an altar hand-carved by Italian artisans. Other sites of interest are a historic raised cemetery and a centuries-old oak tree. Public tours are available.
Cafe Vermilionville
1304 Pinhook Road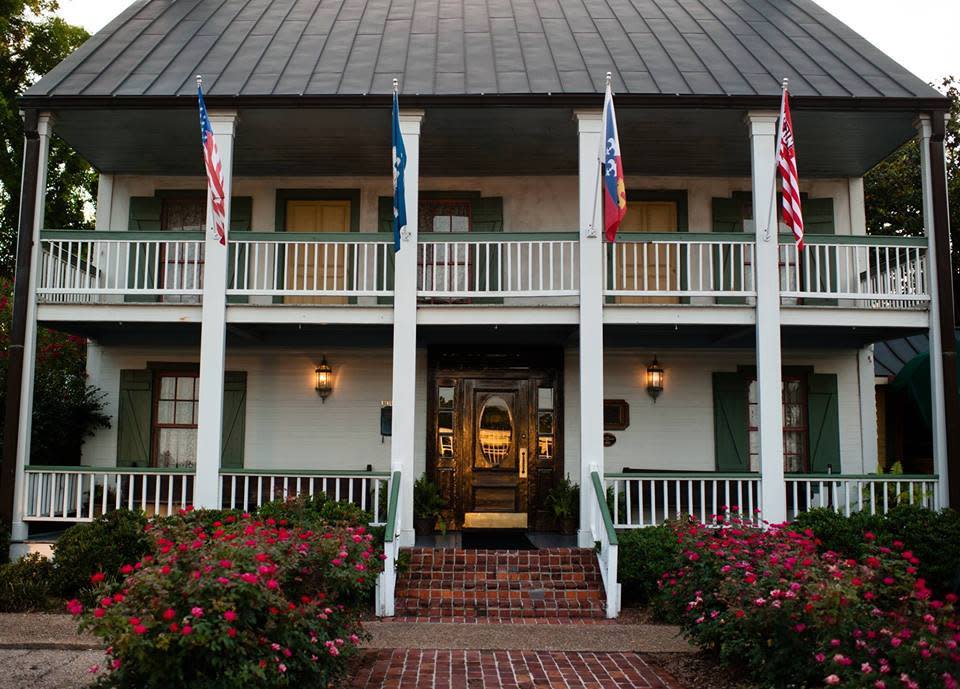 This fine-dining restaurant is located inside the city's first inn. Nobody is quite sure who built the inn, but records indicate it dates back to 1825. During the Civil War, federal soldiers occupied the inn. Bullets and a cannonball were discovered on the property. While it's been renovated, the two-story building with its double porches still retains its Anglo-American and French influences, including cypress wood and bousillage—a mixture of clay and cured Spanish moss—in the walls.
First United Methodist Church
703 Lee Ave., Lafayette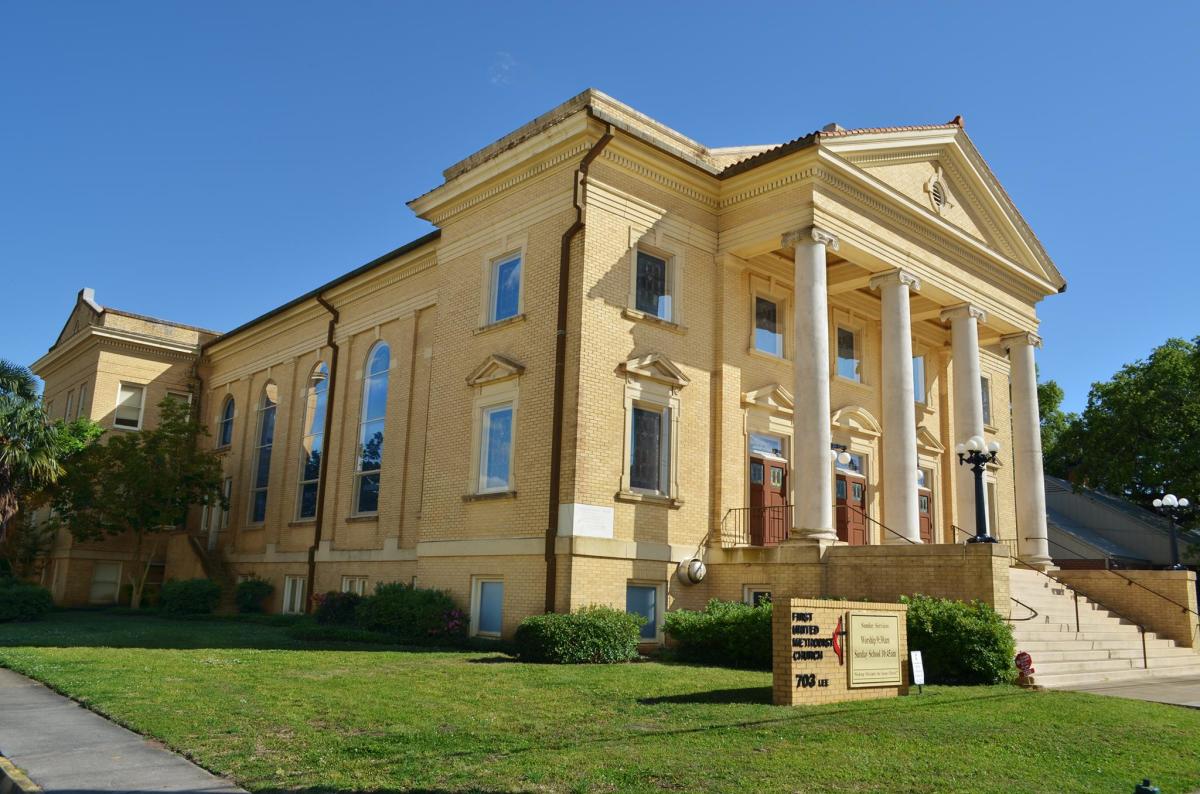 Built in 1924, this downtown church features a five-bay front facade, prominent portico, and four columns. The style is a classic Colonial-Revival. The church remains active today.
Comeaux House
101 E. Main Street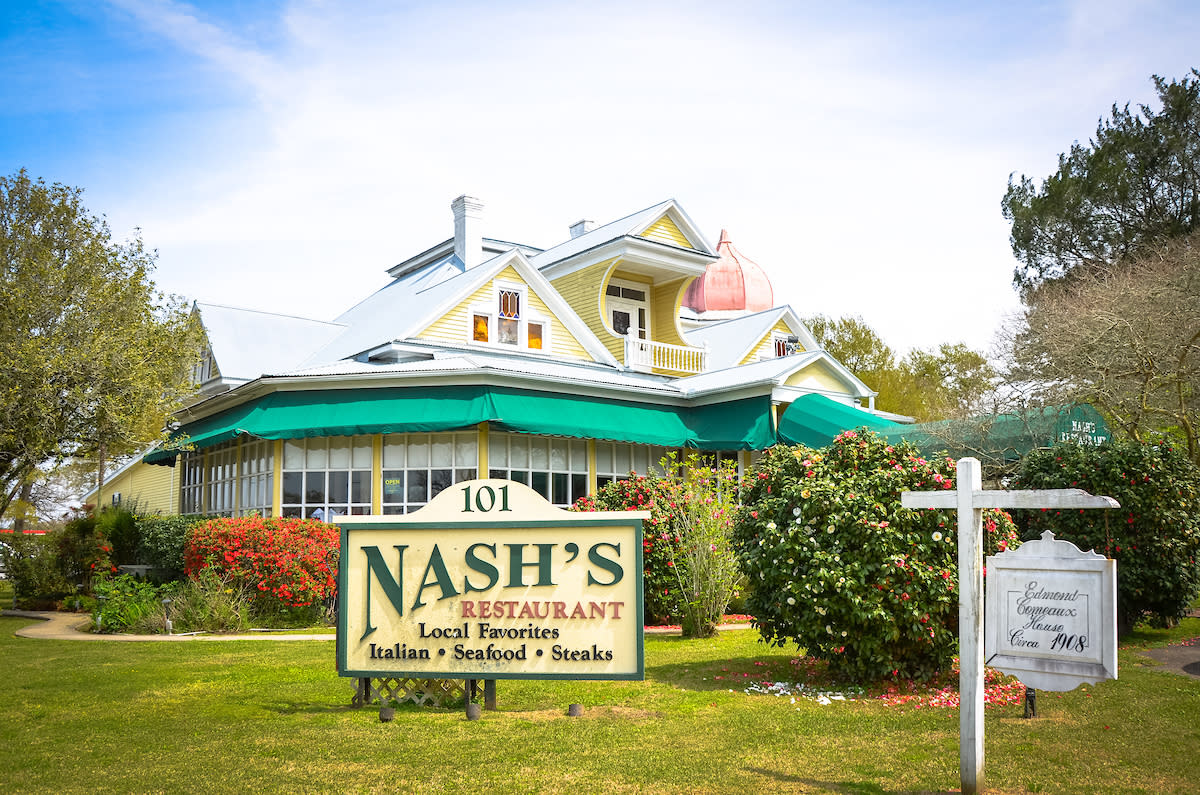 This Queen Anne home now houses the upscale Nash's restaurant where they serve fine Italian food with Creole influences. The Comeaux House was built in 1910 by the daughter of the Billeaud family, the founders of the town's prominent sugar mill. The home is in the Main Street Historic District, featuring a beautiful collection of several Queen Anne style buildings.
Ducrest Building
100 W. Main St., Broussard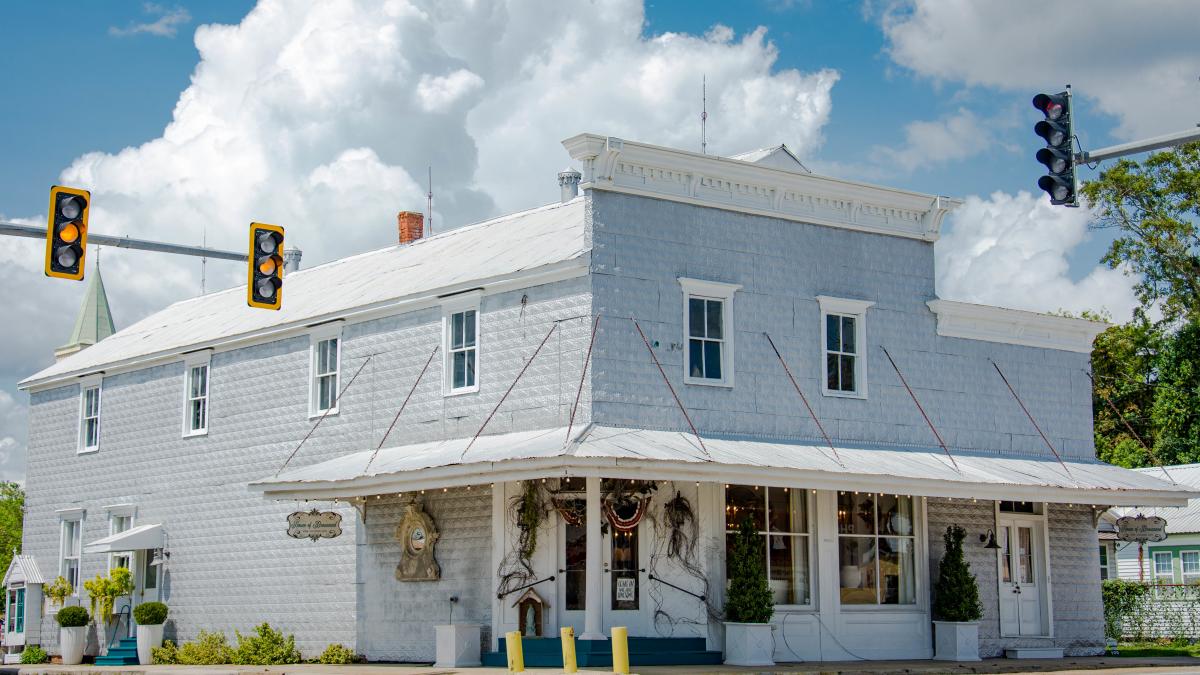 Once the pharmacy and the post office, the 100-year-old building now houses an upscale boutique and interior design shop, The House of Broussard.
Valsin Broussard House
408 W. Main St., Broussard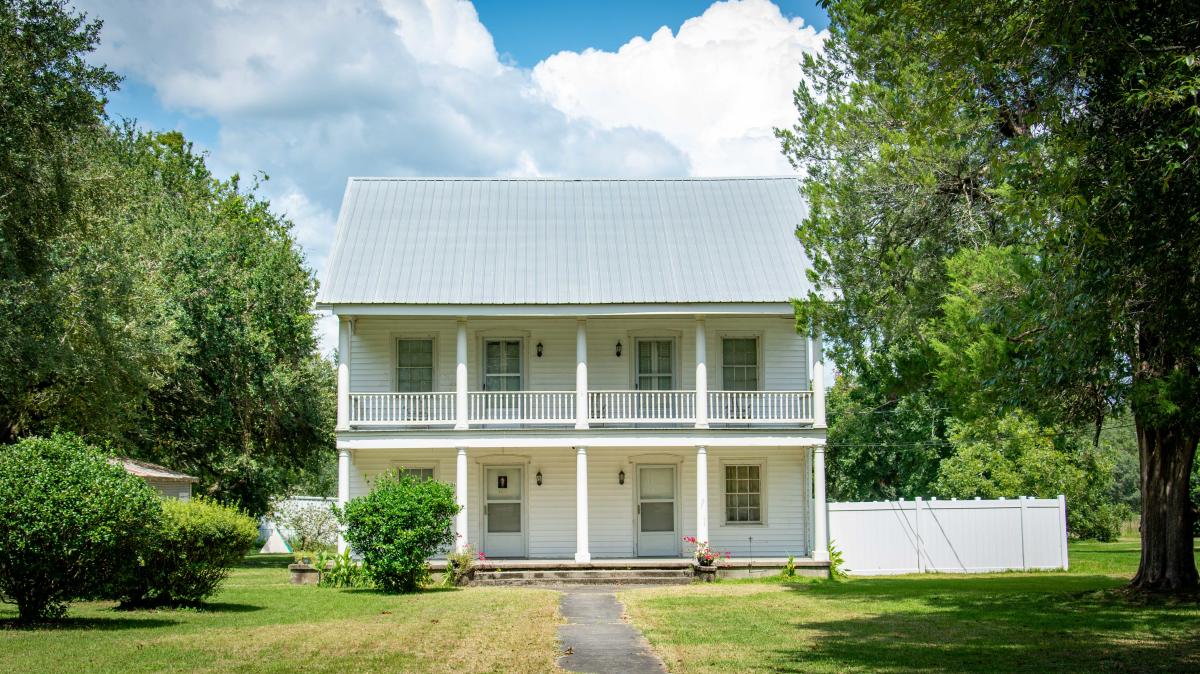 The oldest remaining residence in Broussard was fittingly built by its town's founder Valsin Broussard. The Creole-style two-story home was built in 1876. It is privately owned today.
Esprit de Coeur
402 Garfield St., Lafayette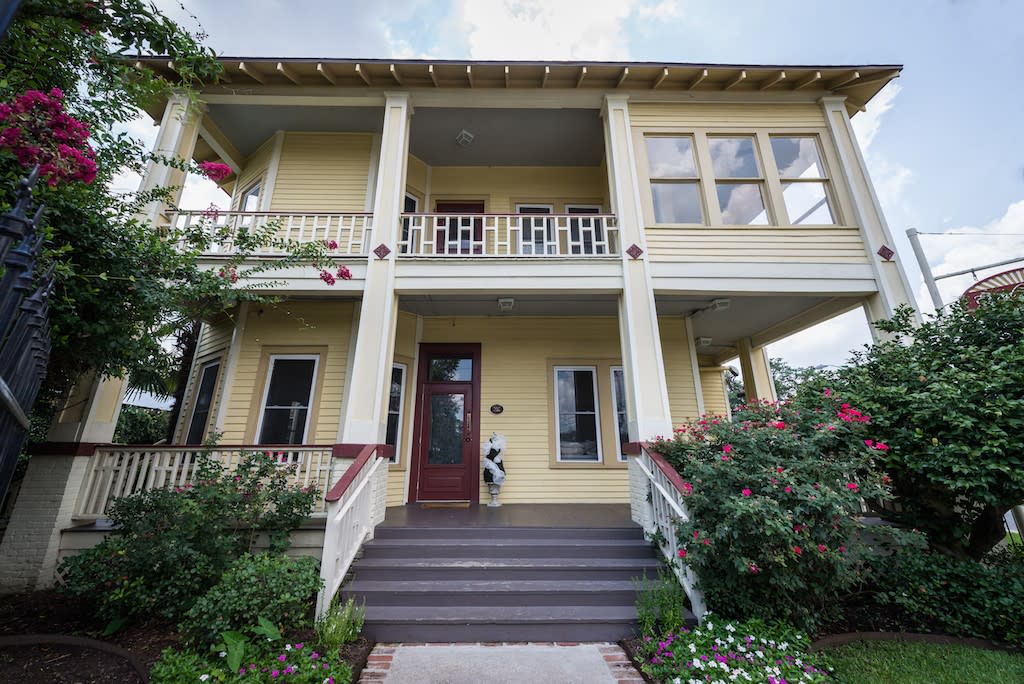 The original owner of this house, bought the property from Alexandre Mouton, son of Jean Mouton, the founder of Lafayette, out of the original Vermilionville layout. That first sale took place in February 1883 – one year before Vermilionville was officially renamed Lafayette. It is believed that Mr. Revillon built the structure sometime shortly after the land purchase. The small lot size and proximity to Downtown Lafayette led construction to be of a more moderate and less ornate post-Victorian style structure. 
Other Historic Sites Around Town:
Alesia, 108 N. Morgan St., Broussard, Queen Anne, Stick/Eastlake, 1900-1924
St. Cecilia School, 302 W. Main St., Broussard, Italianate, 1900-1924
Janin Store, 121 N. Morgan St., Broussard, Italianate, 1875-1899
Martial Billeaud, Jr., 118 N. Morgan St., Broussard, Queen Anne/Second Empire, 1875-1899
Billeaud House, 303 W. Main St., Broussard, Colonial Revival, Queen Anne, 1900-1924
Roy-LeBlanc House, 105 St. Pierre St., Broussard, Italianate, 1875-1899
Our Lady of the Assumption School, 410 Michaud St., Carencro, 1925-1949
Brandt House, 614 Madison St., Italianate, 1875-1899
Elrose, 217 W. University Ave., Queen Anne, 1900-1924
Evangeline Hotel, 302 Jefferson St., Renaissance, 1925-1949
St. Julien House, 203 E. Second St., Queen Anne, 1900-1924
Daigle House, 1022 S. Washington St., Greek Revival,1875-1899
Salles House and Office, 512 and 514 S. Buchanan St., Italianate, 1875-1899
Roy, J. Arthur House, 1204 Johnston St., Queen Anne, Stick/Eastlake; 1900-1924
Old Lafayette City Hall, 217 W. Main St., 1875-1899
Old Guaranty Bank Building, 500 Jefferson St., Colonial Revival, 1900-1924
Sidney Martin House, 310 Sidney Martin Road, 1825-1849
Alexandre Latiolais House, 900 E. Butcher Switch Road, 1750-1799
Lafayette Hardware Store, 121 W. Vermilion St., Italianate, 1875-1899
Lafayette Elementary School, 1301 W. University Ave., Late Gothic Revival, 1925-1949
Hope Lodge, 116 E. Vermilion St., 1900-1924
Holy Rosary Institute, 421 Carmel Ave., 1900-1924
Gordon Hotel, 108-110 E. Vermilion St., Renaissance, 1900-1924
Dupleix House,106 Lafayette St., Youngsville, Queen Anne, Colonial Revival, 1900-1924, 1875-1899