In the last 15 years, Louisiana has acquired the nickname "Hollywood South" thanks to early 2000s legislation that created tax incentives that attracted film companies to the Pelican State. The Louisiana film industry continues to boom bringing film crews to locations throughout the state to shoot a myriad of productions, from Hollywood blockbusters to independent films and seasonal, made-for-TV flicks.
In 2018 Lafayette was the location for three film productions, one of which transformed downtown into a holiday wonderland for an upcoming Hallmark Channel Christmas movie.
Each year, Lafayette also plays host to two internationally recognized film festivals. Southern Screen is held for four days in various venues in the fall and Cinema on the Bayou takes place in January each year.
South Louisiana's landscape offers a mix of adventure and mystery ideal for a swampy, Southern gothic tale, but you may be surprised to discover the wide range of movies filmed in and around the Hub City. Here are a few: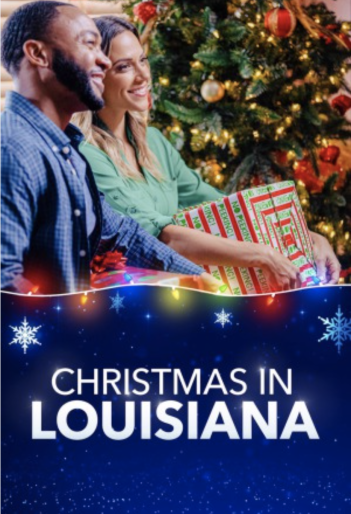 Image courtesy of IMDB.com
Starring One Tree Hill alum, Jana Kramer; Percy Daggs III of Veronica Mars fame; The Cutting Edge star Moira Kelly; Brad Majors himself, Barry Botswick of the cult classic The Rocky Horror Picture Show; and Dee Wallace who is best known for her role in E.T. the Extra-Terrestrial. Extras were chosen from the community to have background roles in the film. Local staples such as the Berry Queens participated in scenes like the Christmas boat parade on Bayou Teche and Iberia Travel's own board member, Germaine Comeaux, and her husband Glen, were extras in those scenes as well as the "drive around"  portion in Ted and Antoinette McIntyre's checker cab on New Iberia's Historic Main Street.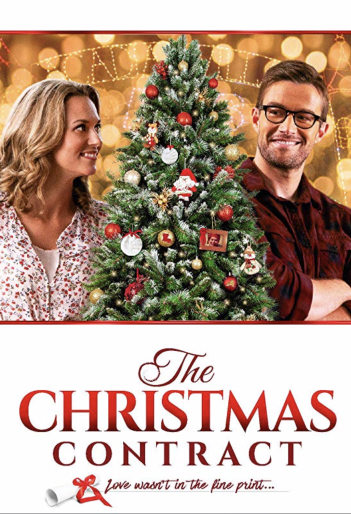 Image courtesy of IMDB.com
Starring One Tree Hill alums Hilarie Burton, Robert Buckley, Danneel Ackles, and Antwon Tanner (to just name a few) The Christmas Contract was filmed in many locations around Lafayette, including The Wurst Biergarten, The AcA, and Vermilionville. Lafayette served as the perfect backdrop for this new Christmas classic.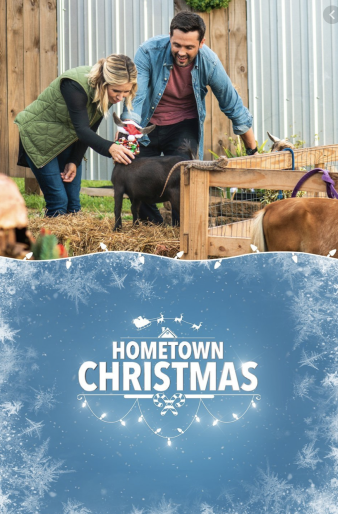 Image courtesy of IMDB.com
Staring Beverly Mitchell, Stephen Colletti, and Melissa Gilbert, Hometown Christmas was filmed in the Lafayette and Youngsville area. You may even recognize Le Barn Rouge Venue & Le Barn Rouge Bed and Breakfast, and Heleaux's Grocery while watching the movie!
Elisabeth Harnois, Jonathan Togo, Chad Michael Collins, and Sasha Jackson the film focuses on Holly (Elisabeth Harnois) as a single college professional with a long history of dating the guy. After her sister announces that she is pregnant, she decides to sign up for an online dating service in an effort to meet Mr. Right.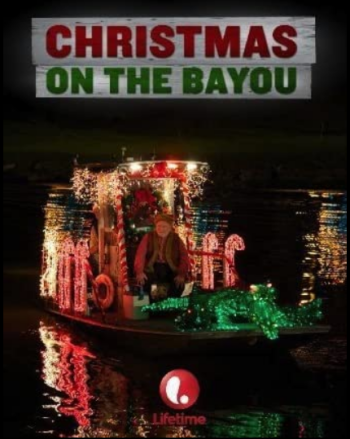 Starring Hilarie Burton, Tyler Hilton, Randy Travis, and Markie Post, this film follows a divorced New York marketing executive (Hilarie Burton) who goes back to her hometown to spend Christmas with her mother. Through a small miracle and a rekindled childhood romance, she discovers where her heart belongs, according to IMDb. Christmas on the Bayou was filmed in Lafayette and St. Martinville.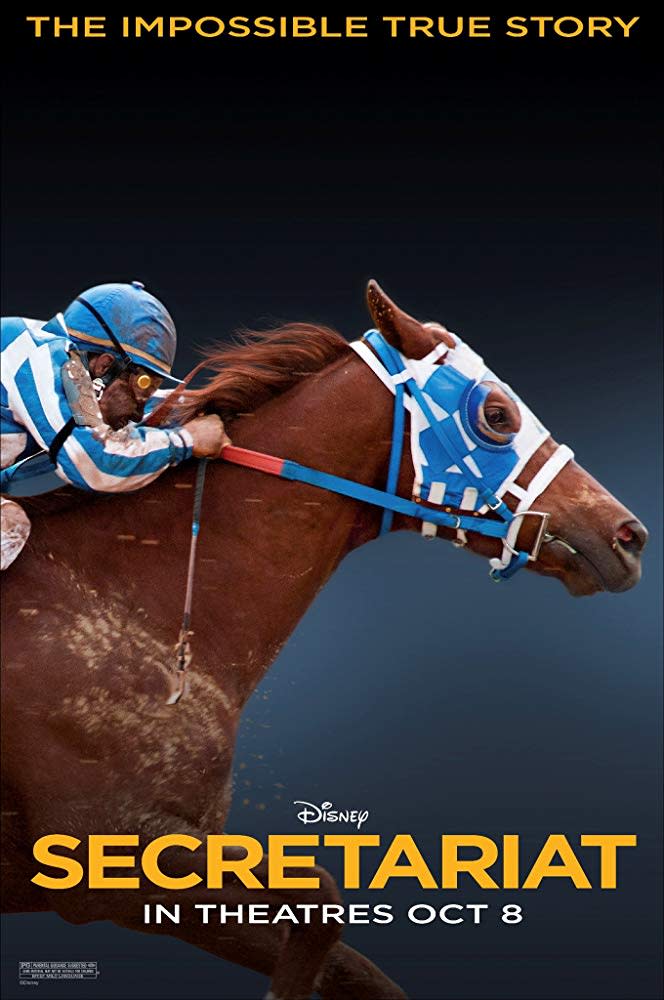 Image courtesy of IMDB.com
Starring Diane Lane, John Malkovich, and Scott Glenn in this epic biopic about a legendary Triple Crown-winning racehorse was filmed in several locations around the U.S., including Carencro and Lafayette. Filmmakers beautifully shot portions of the film in the old Evangeline Downs track, now a new horse-training facility in north Lafayette Parish.  

Image courtesy of IMDB.com
Starring Tommy Lee Jones, John Goodman, Peter Sarsgaard and a host of cameos including Levon Helm and Buddy Guy. Shot in several locations around Acadiana along the Bayou Teche, this film is based on one of several detective novels by notable author and New Iberia native, James Lee Burke. Downtown New Iberia and St. Martinville are heavily highlighted in this detective whodunit/Southern gothic thriller.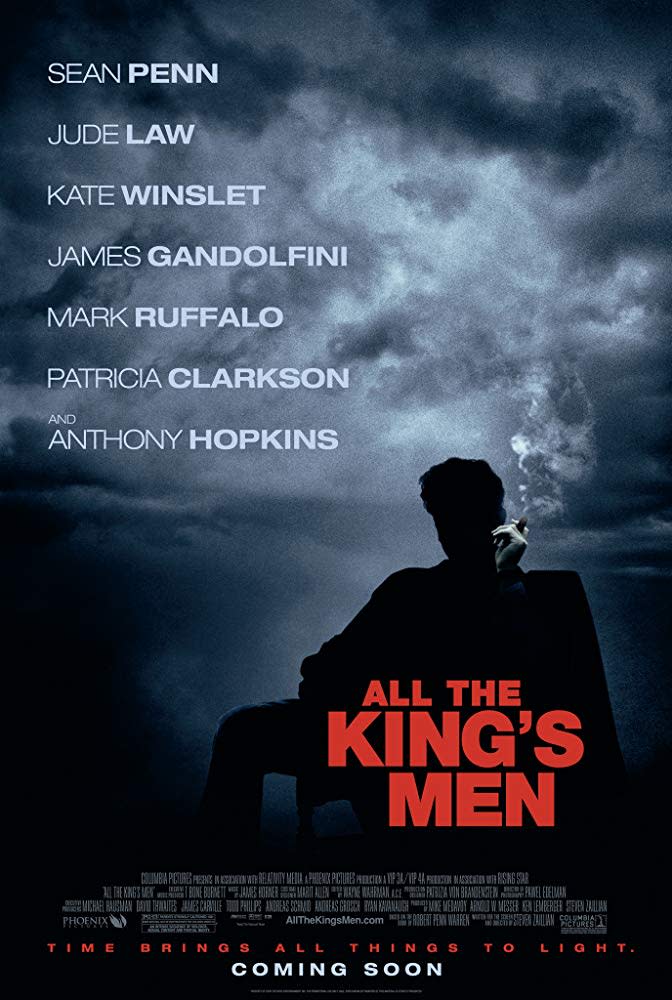 Image courtesy of IMDB.com
Starring Sean Penn, Kate Winslet, Anthony Hopkins, and James Gandolfini. Packed with Hollywood heavy hitters, this roaring drama is loosely based on the rise and demise of Louisiana Gov. Huey P. Long. Film locations include Baton Rouge, New Orleans and rural portions on Jeanerette (as Penn's character Willie Stark meets with farmers along the campaign trail).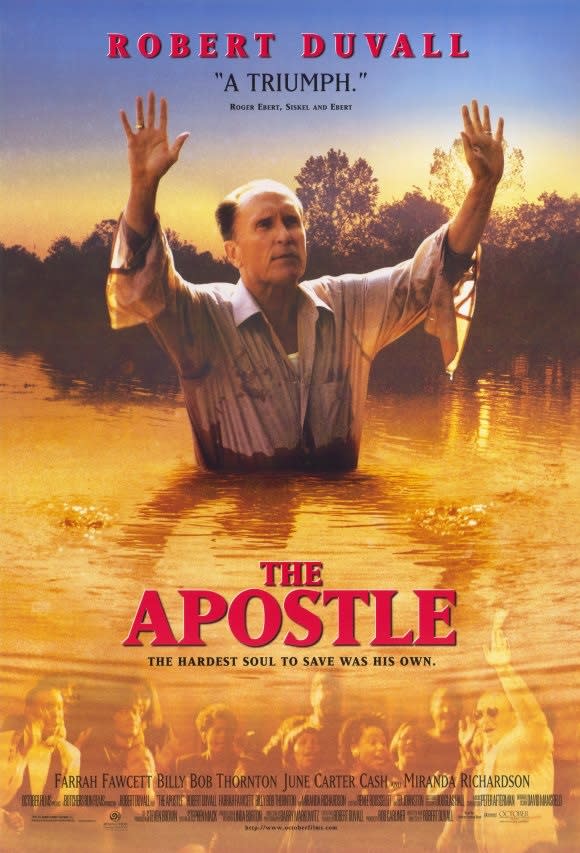 Image courtesy of IMDB.com
Starring Robert Duvall and Farrah Fawcett. Written and directed by Duvall, also the film's lead actor, The Apostle is a tale of a partly true and partly fictional small-town preacher set and shot in Louisiana. Duvall and the production crew chose St. Martinville as the main film location for this powerful drama, which also shines the talent of Fawcett and Billy Bob Thornton.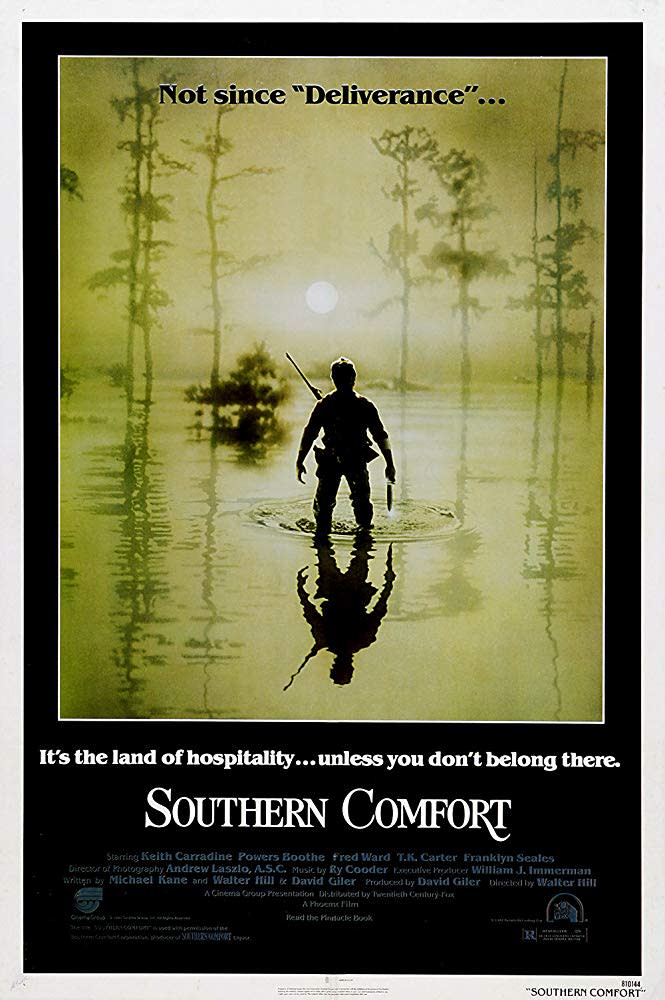 Image courtesy of IMDB.com
Starring Keith Carradine, Powers Boothe, Alan Autry, and Peter Coyote. Consider this a cult horror and adventure film cut from the same (but a less acclaimed) cloth as Deliverance. Army National Guardsmen crew find themselves training deep in the Atchafalaya swamp, only to be hunted down by inhospitable (OK, downright blood-thirsty), backwater Cajuns. Locally, this film didn't exactly get great reviews. There is even a downright cringe-worthy scene where the surviving guards witness a village "Cajun dance" by their swamp-dwelling captures. Just consider it what not do on the dance floor at Blue Moon Saloon.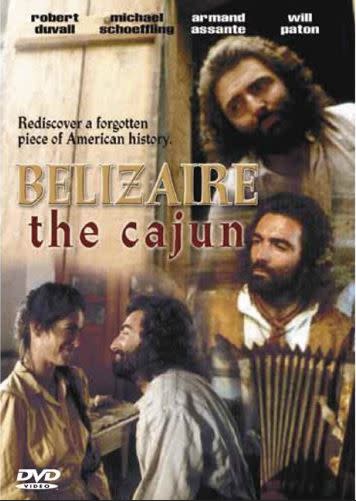 Image courtesy of IMDB.com
Starring Armand Assante, Will Patton, and Gail Youngs. Filmed in areas around Acadiana, particularly St. Martinville, this mid-80s Hollywood take on the early life of the Acadians is still shown at local screenings from time to time. Directed by Glen Pitre, a Louisiana native, the film revolves around Assante who plays the role a traiteur, or healer, immersed in a battle to protect his community and culture from persecution.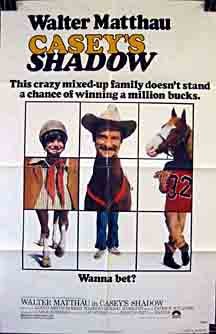 Image courtesy of IMDB.com
Starring Walter Matthau. Evangeline Downs in Opelousas was again a destination for a sports/family drama about an underdog racehorse. You'll recognize the local horse track in several scenes in the flick, which was partially filmed in New Mexico.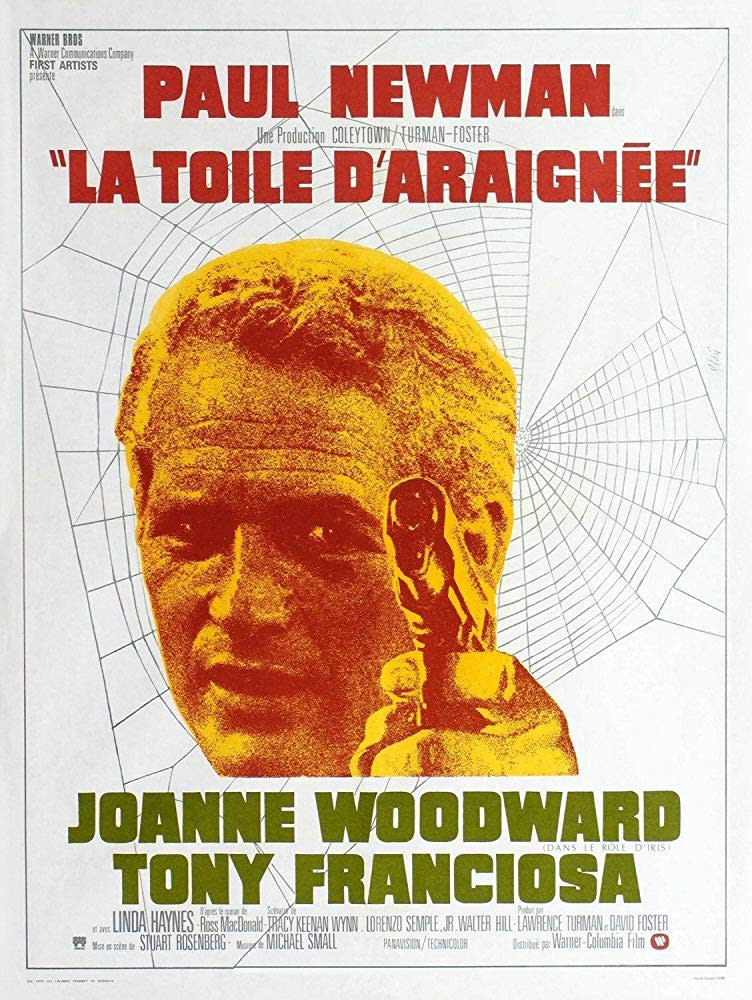 Image courtesy of IMDB.com
Starring Paul Newman, Joanne Woodward, and Melanie Griffith. Newman stars as an L.A. detective for hire to is sent to South Louisiana to look into a threat against his client, Mrs. Deveroux. Film locations include the Atchafalaya Basin Bridge and downtown Lake Charles.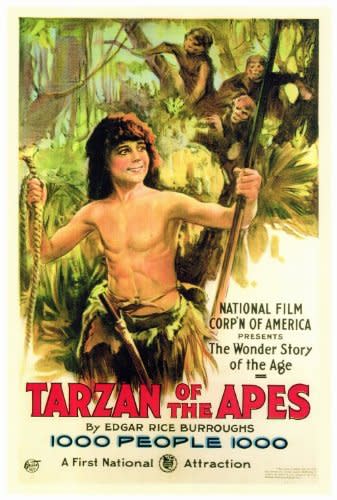 Image courtesy of IMDB.com
What was meant to be the African jungle in this silent Hollywood motion picture was actually the Atchafalaya Basin. Shot around the Morgan City area, the film's production celebrated 100 years in August with a special Tarzan Celebration, which included film location tours, costume competitions, and even a yell contest. There is more to learn about the film's production in Morgan City as well as its annual celebration there.
Learn more about the early film's production here. Learn more about the annual celebration here.
Other honorable mentions filmed locally include B-horror flicks The Blob (1988),  Zombie Farm (2009) and Swamp Shark (2011).
And if you are a fan of HBO's Treme, you may remember this scene, which was filmed just up the road in Eunice.