You can go ahead and tell the kids that Santa Claus is real. According to the History channel, St. Nicholas was an actual person—a Turkish monk in the year 280 AD, known as the patron saint of children. Over the millennia, various cultures and countries have created their versions of the man in red. 
 
Here in South Louisiana, we celebrate the coming of Papa Noël. In the 1700s, French-Canadians were making their home in Cajun country while immigrants from France were settling New Orleans, bringing many French traditions with them. French Catholics were known for their lively feasts and celebrations, and Christmas was no exception. In France, Santa Claus is known as Père Noël, and in the French colonies of The New World, came to be called Papa Noël. 
 
Like the French Père Noël, Papa Noël leaves toys for children following Catholic Mass on Christmas Eve. For the past 200 years along Louisiana's bayous, some communities have been lighting bonfires to help Papa Noël find his way to each house at night. In some households, children leave out their shoes for him to fill with money, toys, or candy.
 
Here in Acadiana, storytellers and writers have given Papa Noël a little Cajun flair. Legend has it that instead of a sleigh with reindeer, Papa Noël visits children on a small boat known as a pirogue that's pulled by a team of alligators. 
What To Read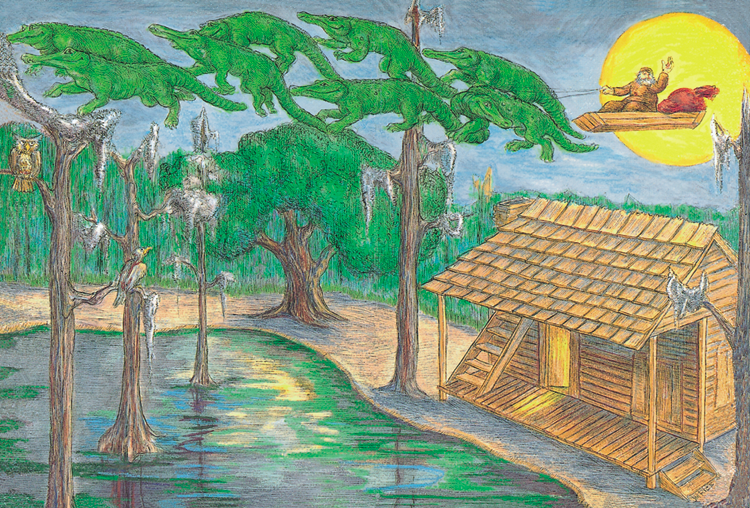 The following books are available at Lafayette Public Library to share these colorful Louisiana traditions with your children:
"It's important to share our culture with our family and introduce our traditions to the next generation," says Keith Guidry, community relations coordinator from the Lafayette Public Library. "That's why the public library is so important. We make certain that our traditions remain alive by providing books, music, and stories from the past that shine a light for our future."
Where to Visit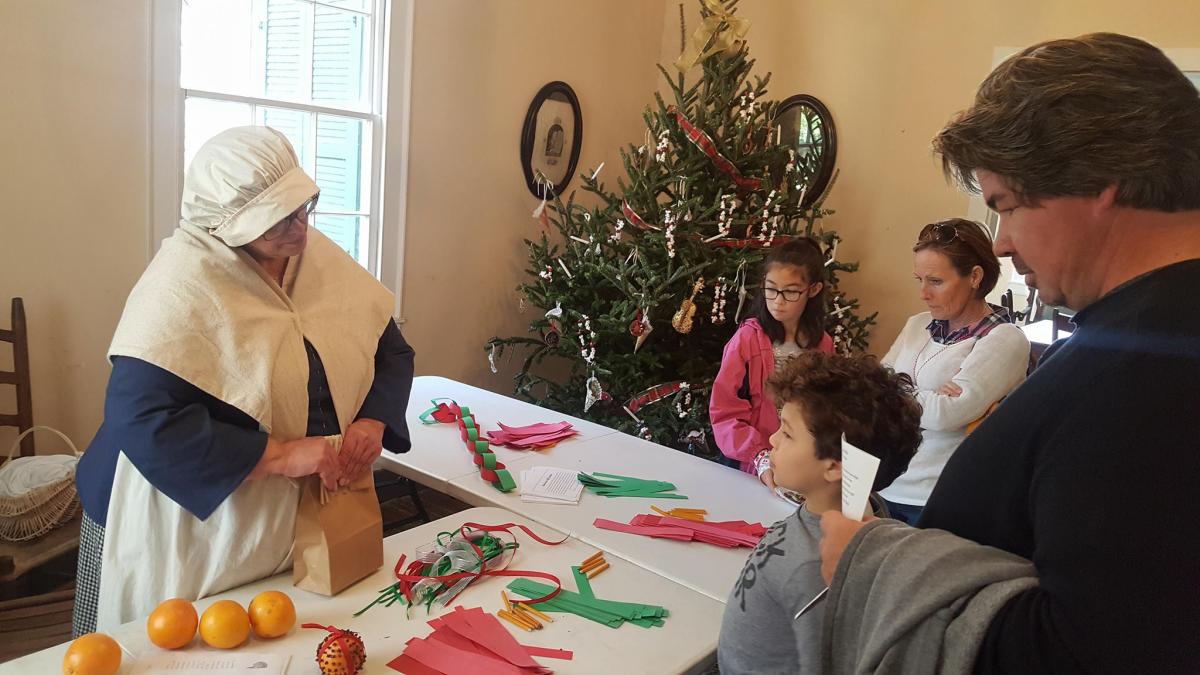 At Lafayette's historical attraction, Vermilionville, children will get the chance to meet Papa Noël in person during Old Time Family Christmas Day, as well as participate in many other colorful traditions. Artisans at Vermilionville will be on-site to demonstrate old-fashioned holiday traditions dating back from 1765-1890. Learn how to make candles, soap, Victorian paper ornaments, citrus pomanders, and more. And we hear Papa Noël could be making a few surprise visits throughout the season, so be sure to call (337) 981-2364 before you come!
Looking for even more Christmas events? Check out the full Cajun & Creole Christmas events schedule by clicking here.