If you haven't heard of pickleball, you will soon! This sports craze has swept the nation as courts continue popping up. Lafayette is no exception, with residents picking up their paddles to participate.
"I wanted to set up a regular day for new people or people who want to learn more about strategy," said Matthew Wilson, head of the local Pickleball Lafayette group, who's busy promoting the game in the area.
Given how tight-knit the Acadiana community is, it's no wonder pickleball has become so popular. Not only is it healthy—it's a great way to socialize.
So whether you're a local wanting to join friends or simply visiting the area, you need to know where to play. And we've rounded up the top places to play pickleball in Lafayette.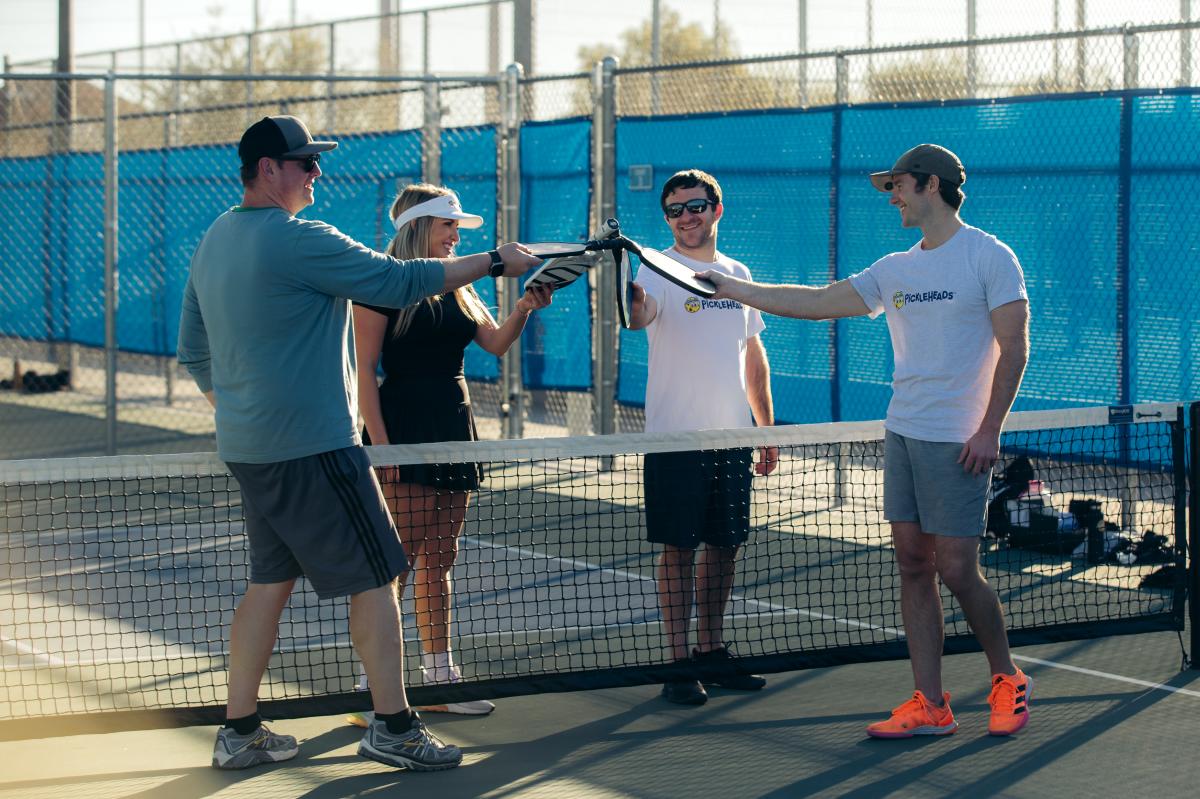 Image courtesy of Pickleheads.com
What Is Pickleball?
A cross between tennis, badminton, and table tennis, pickleball is all about strategy and skill. It's played on a court half the size of a tennis court, with paddles and a plastic ball.
The game is designed for all skill levels, partly because it has a slower pace than most racket/paddle sports. So you can still have fun even if you're not athletic or just learning to play pickleball!
Once a niche sport beloved mostly by seniors, pickleball is now the fastest-growing sport in America, with more than 36 million people playing last year.
"I want [us to] rotate through all the different facilities free to play in Lafayette," Wilson said, hoping for "everyone to give it a shot." His first session was a great success, with 32 new players taking to the courts.
Where to Play Pickleball in Lafayette
If you're new to the pickleball scene, it might be challenging to know where to start. Check out our list below and discover the best pickleball courts in Lafayette.

Image courtesy of Pickleheads.com
Popular Public Courts
These free public courts allow residents to learn the game at their own pace without too much investment.
Take the whole family out for a day at Beaullieu Park, and enjoy first-come-first-serve pickleball action on one of their six outdoor courts. There's no competing with tennis players or other racket sports for space since these are dedicated pickleball courts with permanent nets and lines.
With plenty of activities to enjoy, Beaullieu is easily one of the most popular in Lafayette for how it caters to families—dogs included. The added pickleball courts are a welcome addition, especially since they're free to play.
With eight outdoor and two indoor courts, Thomas Park—just south of Johnston and Camellia—has plenty of space for the pickleball community. While these are shared with other sports, players benefit from dedicated times when pickleball is up and running:
Monday & Friday: 3:00 pm - 9:00 pm
Wednesday: 9:00 am - 12:00 pm
Saturday: 10:00 am - 1:00 pm
With family activities like youth volleyball and athletic competitions, Thomas Park has a real community feel, and the pickleball courts only add to this atmosphere. The best part is it costs nothing to play.
If you're in the north end of town, the Dupuis Recreation Center in Brown Memorial Park has four outdoor and two indoor courts where you can play pickleball. Though the indoor facility is closed on Sundays, they're free to use during regular hours.
Luckily, the four outdoor courts are dedicated to pickleball, meaning you won't have to compete for space. It's even big enough to accommodate another game or two if participants bring a portable net—and some chalk for the lines!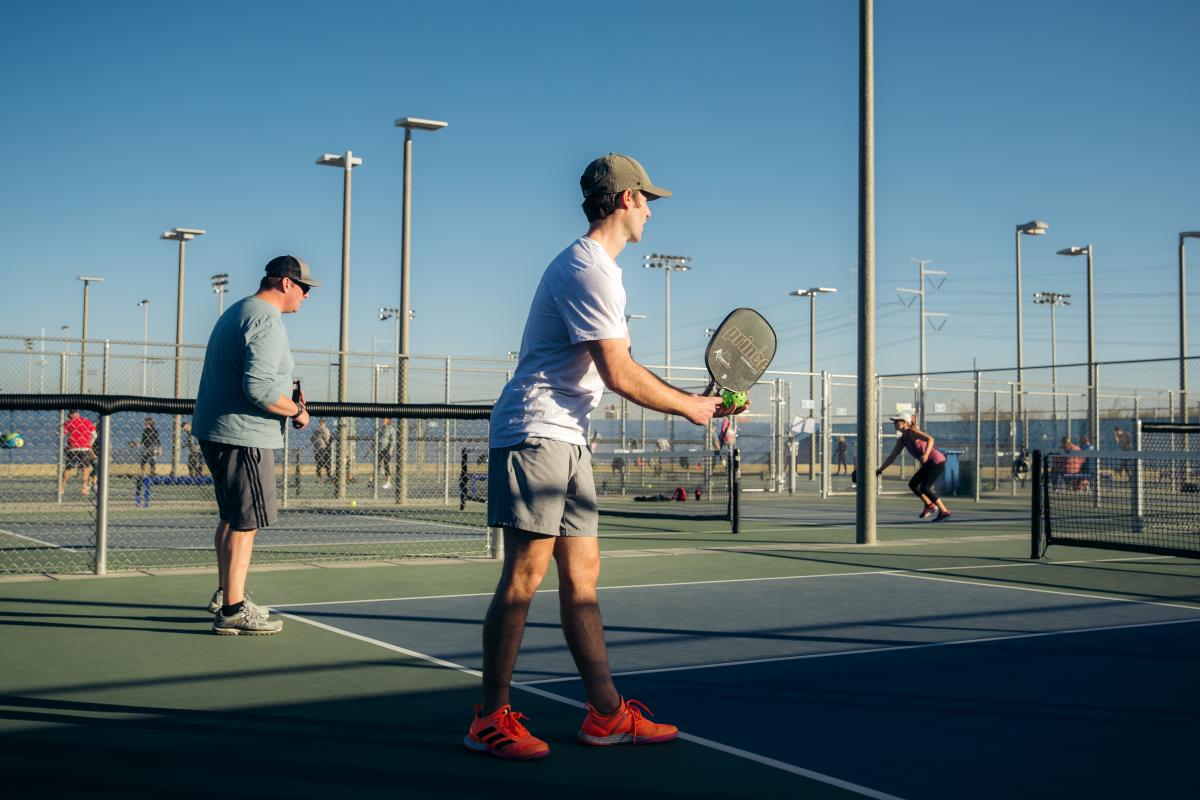 Image courtesy of Pickleheads.com
Popular Private Courts
If you want something more exclusive, pickleball is being added to several golf and country clubs across the region. There's also a great private option in Lafayette:
Anyone from the area probably already knows about Red's, the largest health club in Lafayette. They installed six dedicated outdoor pickleball courts in 2021 and now offer lessons, clinics, tournaments, and even a ladder system to prove your skill.
For $70 per month, you can access their "Full-Play" rate, giving you unlimited access to all facilities. Family rates are also available, making it a relatively reasonable investment for the pickleball-playing home.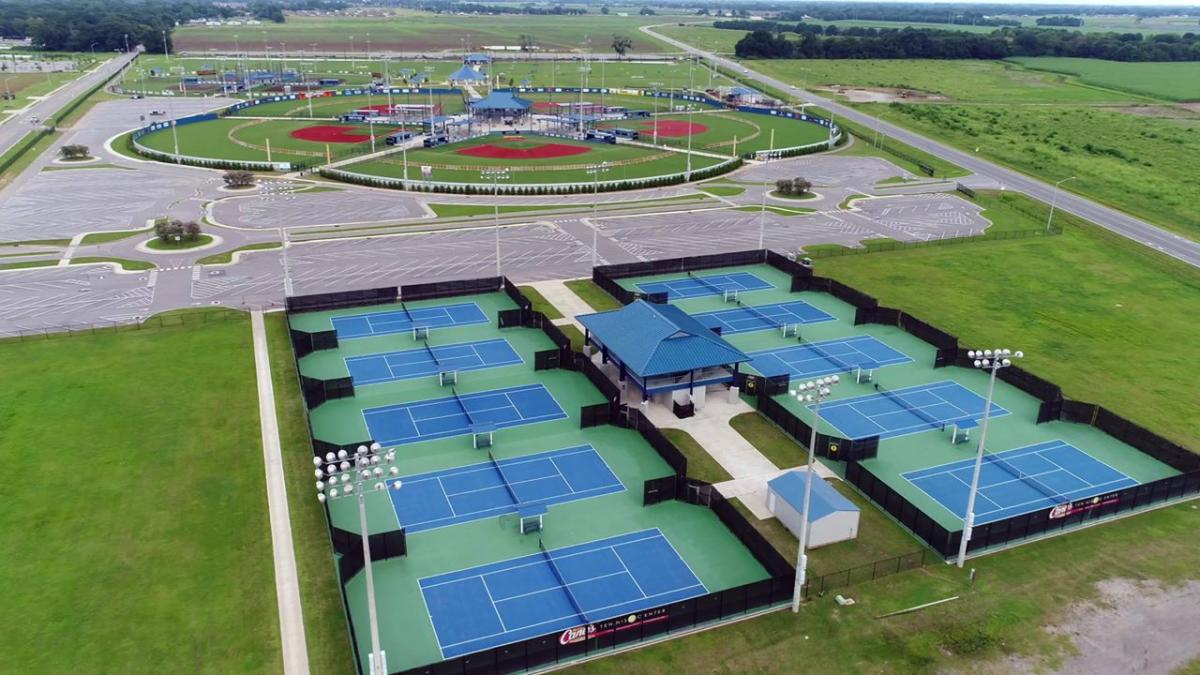 New Court Openings Planned
Pickleball in Acadiana isn't slowing down. As part of a massive 46.5-acre expansion at the Youngsville Sports Complex, eight new outdoor pickleball courts are being built. The $10 million project is expected to be ready for 2024, giving residents even more places to get active and socialize.
"Those intro training days are going to be a big help," Wilson said, who hopes to get even more people excited about the game.
Find a court near you and join the millions of people enjoying it today!