Driving south past low-lying sugarcane fields, you'll suddenly see something out of the ordinary in South Louisiana—a hill rising 163 feet above sea level. That's the salt dome on which Avery Island was built and the highest point on the Gulf Coast.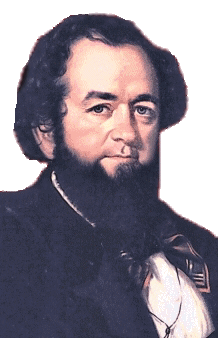 After the banking industry of New Orleans crashed in the 19th century, Edmund McIlhenny chose this majestic spot for his new business venture. He planted his first pepper crop in 1868, and using salt from the mine with a little vinegar, he created the recipe for TABASCO® sauce that's still used today. His family still runs the business on Avery Island, making world-famous TABASCO® sauce for 185 countries.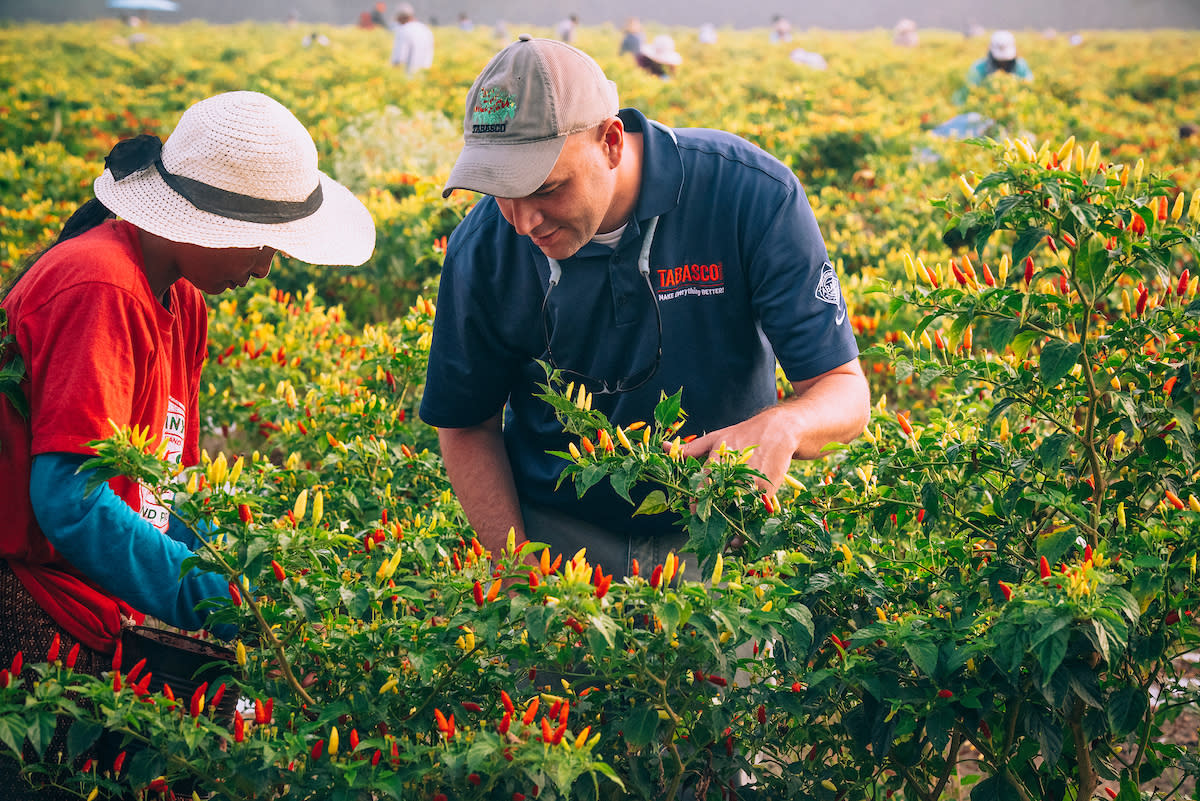 "We are extremely proud of our Louisiana heritage and to be one of our state's best-known and best-loved exports," says Christian Brown II, agriculture project specialist and a sixth-generation McIlhenny family member. "My family has been producing and selling TABASCO® sauce for more than 150 years, maintaining a generations-old tradition and preserving a way of life that extends well beyond our family and far off Avery Island."
 
Now listed on the National Register of Historic Places, Avery Island is open nearly every day of the year as well as hosts special events, like its October Fall Festival and annual Easter Egg Hunt.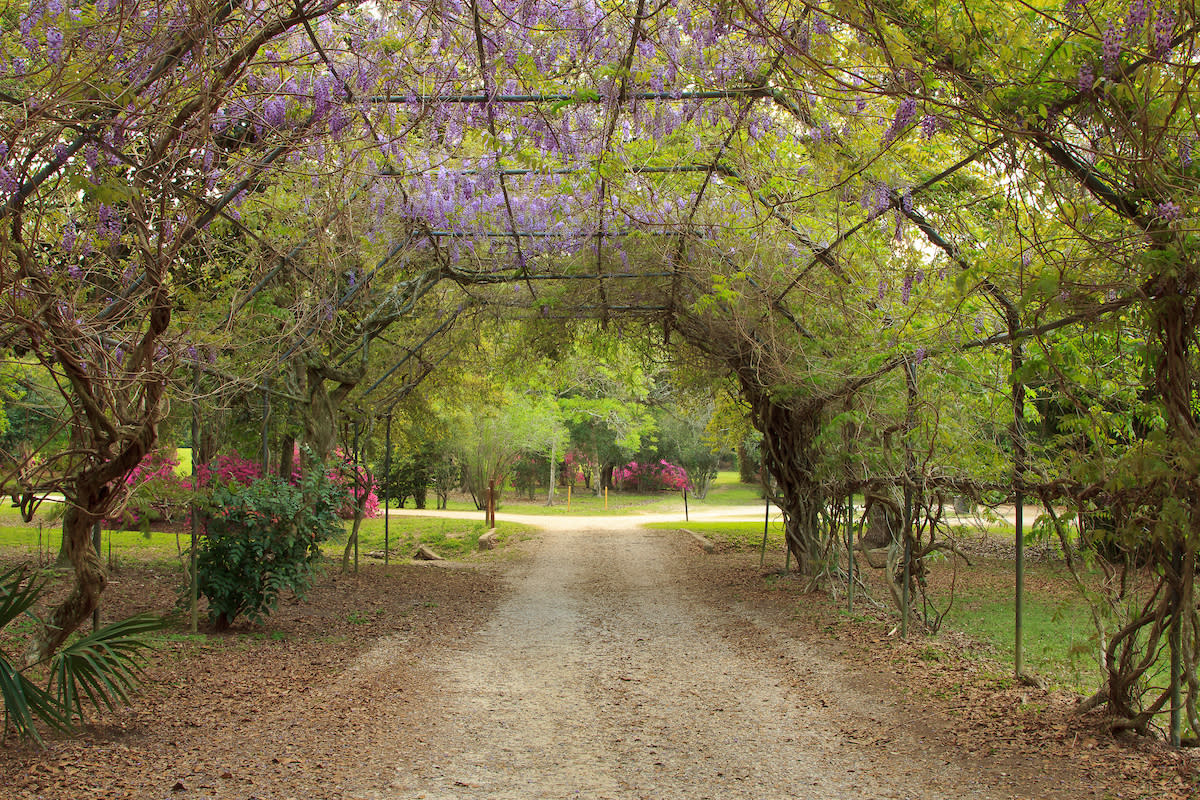 Start your visit at Jungle Gardens, a 170-acre semi-tropical garden and bird sanctuary created by McIlhenny. Enchanting moss-draped oaks immediately call you into their canopy from the gravel road you enter on, inviting you to enter this peaceful place.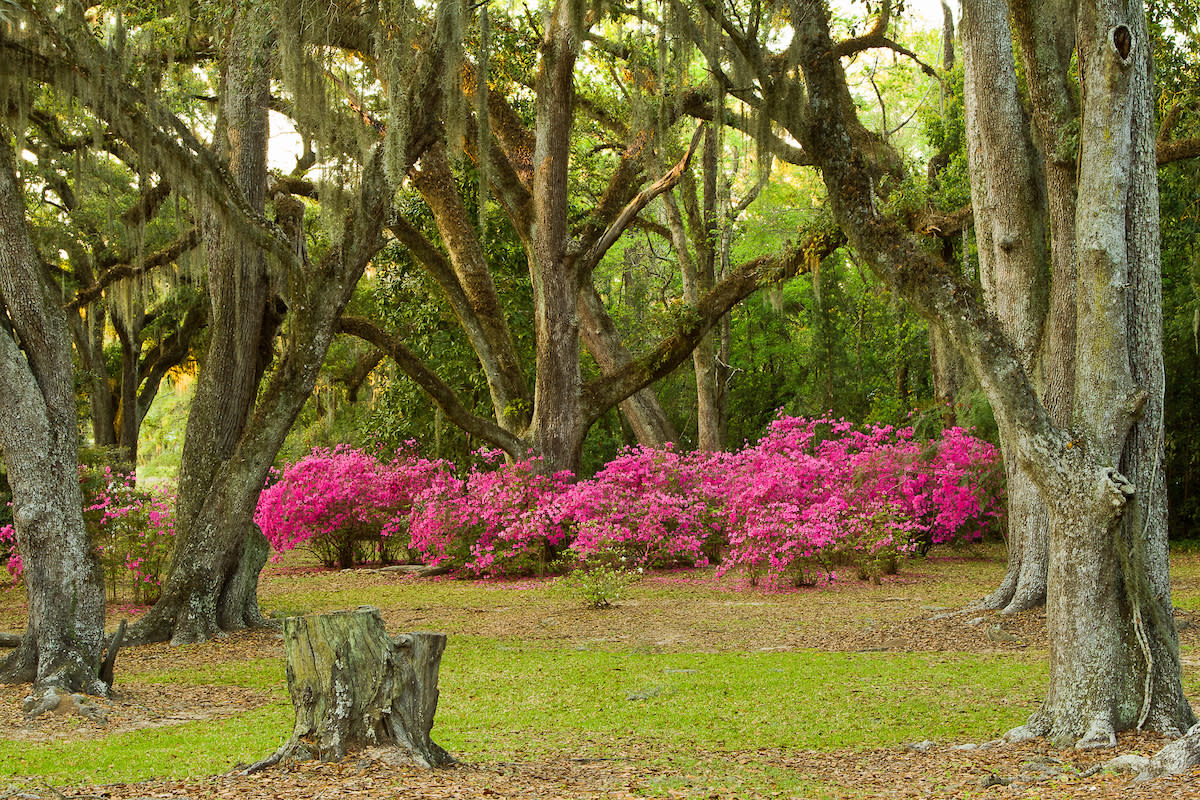 Request an expert-led guided tour in advance or take the self-led cell phone tour and drive through the garden's 15 stops. You'll also find several spots to pull off and park for those wishing to explore the grounds on foot. You might sneak up on a deer grazing in the open meadows or spot an alligator sunning on the banks of Bayou Petite Anse.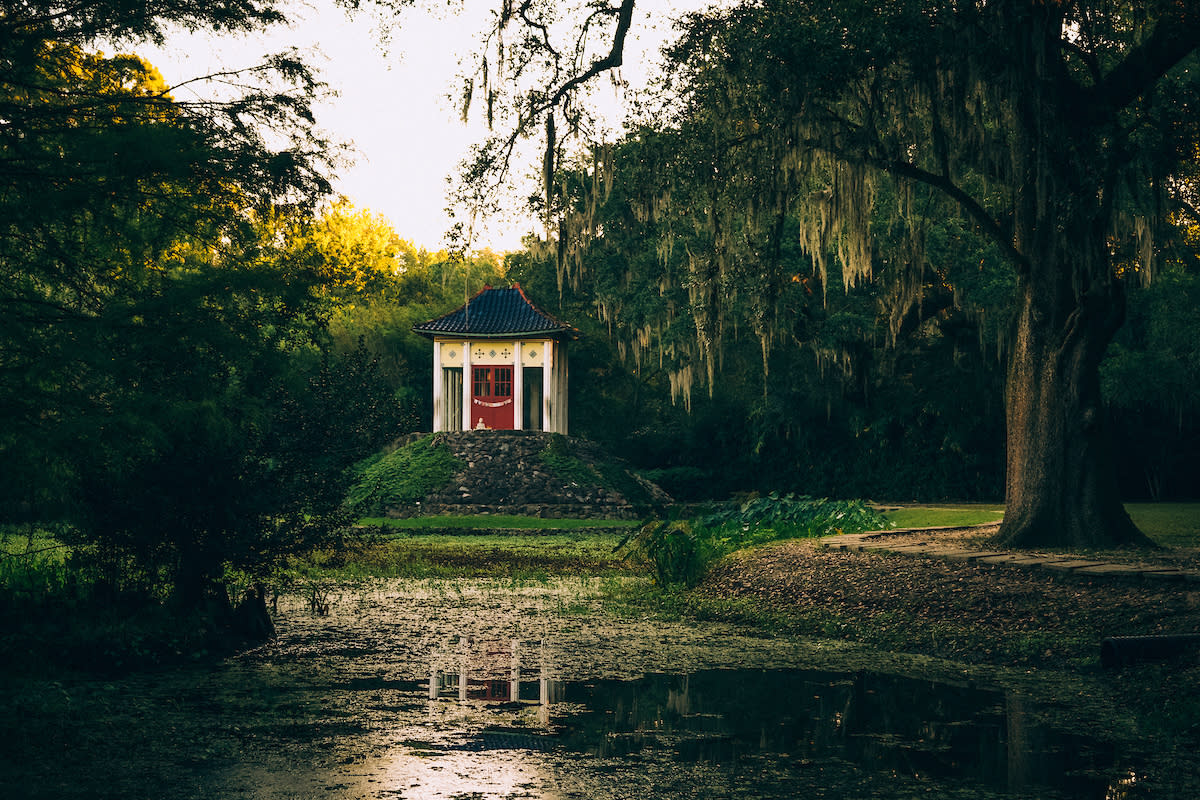 Find your zen by walking along a serene pond and over Monet-style bridges to McIlhenny's 900-year-old Buddha statue, the awe-inspiring centerpiece for the Asian garden.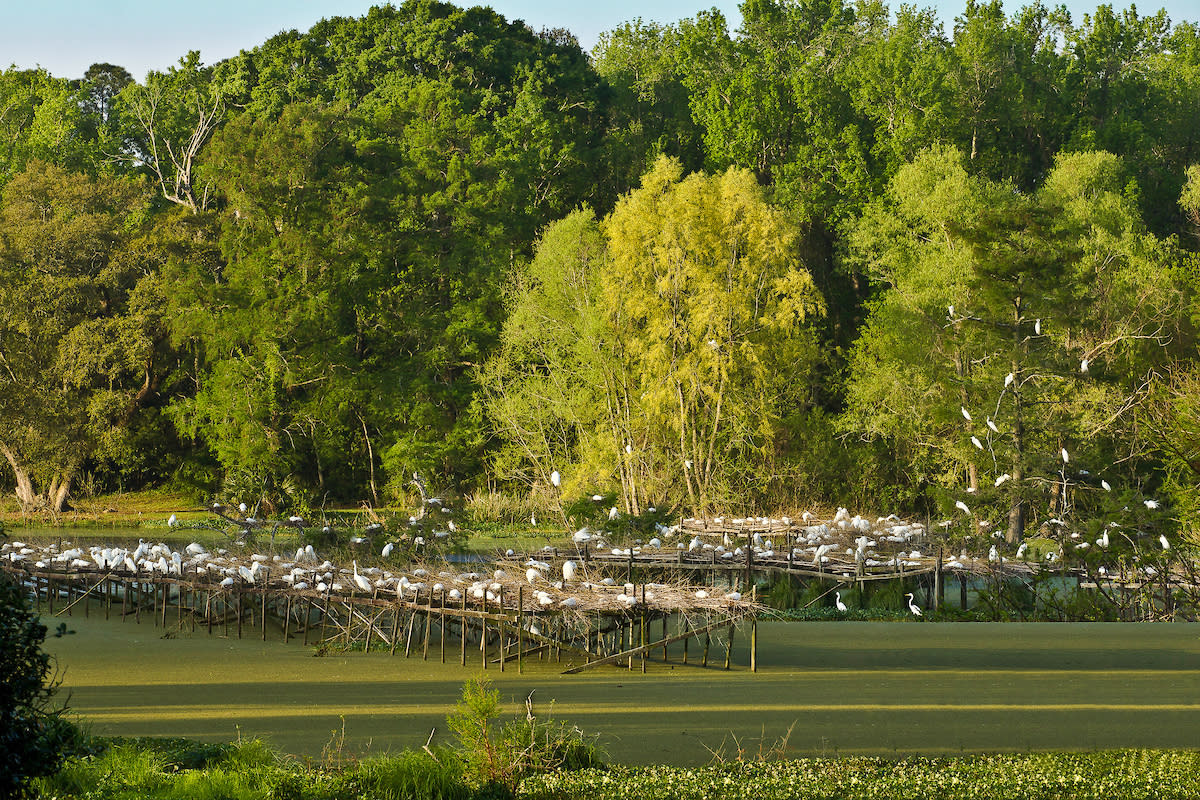 Bird City is a 35-acre private sanctuary, which Theodore Roosevelt once called the most noteworthy reserve in the country. From the observation tower, you can admire an array of birds like snowy egrets, herons, anhinga, white ibis, roseate spoonbills, blue-winged teal, ducks, and other migratory birds.
 
Be sure to explore the Sunken Gardens, where you'll find McIlhenny's innovative drainage system. Another can't miss stop is the quiet garden where you'll discover an entrance into his old camellia and azalea nursery.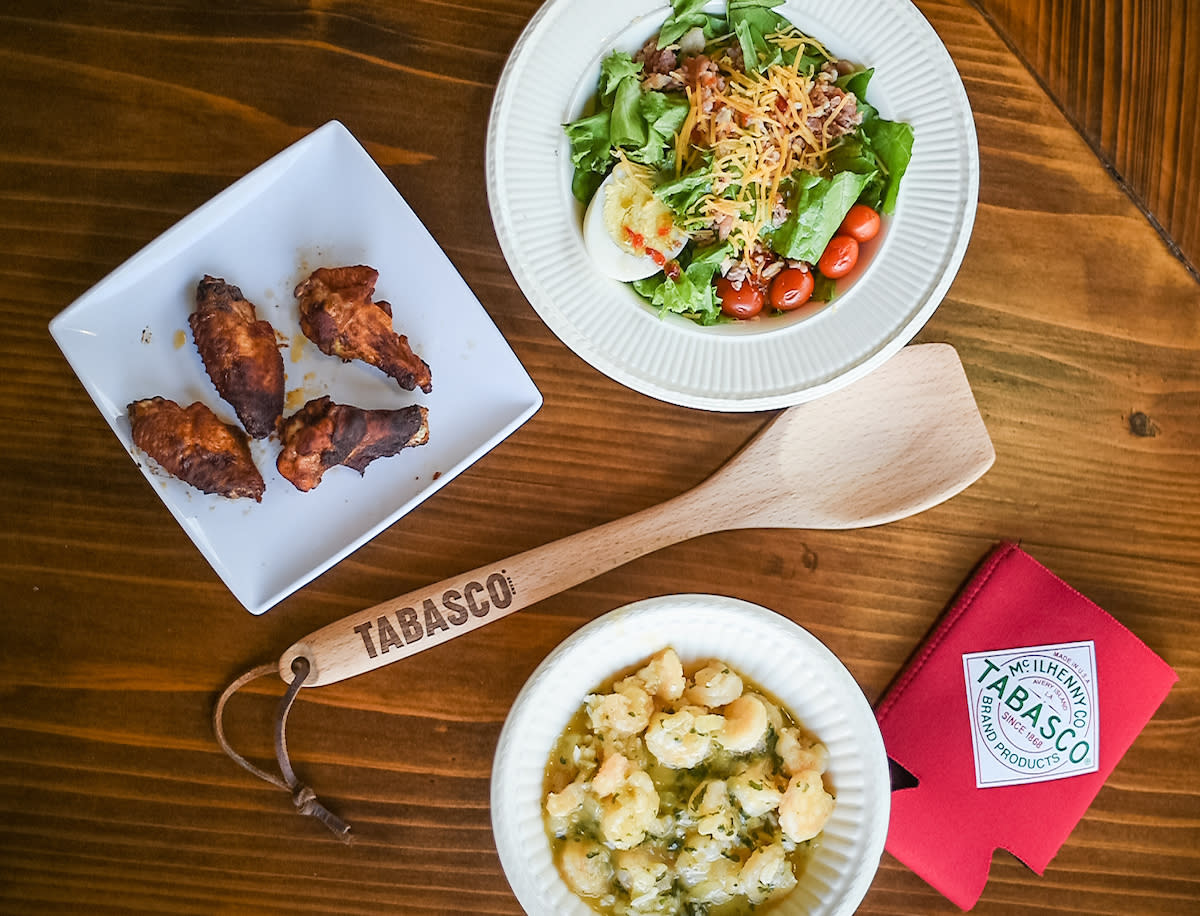 After exploring the gardens, head over to 1868!® Restaurant for an authentic Cajun lunch on the rustic porch. Treat yourself to a few Cajun specialties prepared by Chef Jeremy Conner, like boudin, chicken and sausage gumbo or crawfish etouffee. You'll savor big, bold, and delicious flavors in every bite, accented by TABASCO® sauce, of course!
 
"The Cajuns and other peoples displaced to South Louisiana arrived to find limited resources and built strong community bonds to survive," says Chef Conner. "This had the effect of enriching their cultures in all aspects, including art, music—and most of all—food. As a result, South Louisiana boasts one of the most vibrant cuisines in North America today."
 
For the ultimate foodie, don't miss Chef Conner's TABASCO® Cooking Demo. He'll have you cooking like a Cajun in no time with two appetizers, a main course, and dessert you'll get to enjoy for yourself.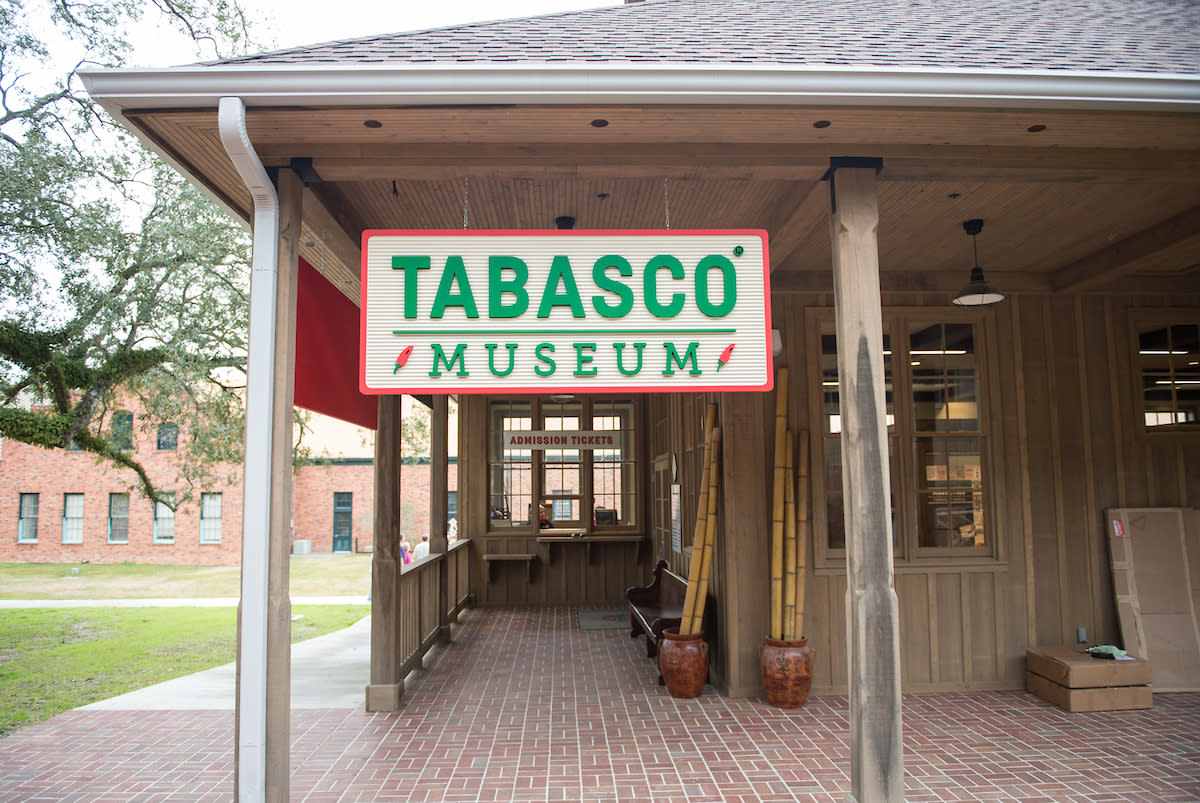 After lunch, take the TABASCO® Factory Tour. You'll first walk through the history of the company, then to the pepper greenhouse, through the barreling process, and onto the factory floor for blending and bottling.
 
Before hitting the highway, treat your tastebuds to a few favorites at the TABASCO Country Store®—you've gotta try the TABASCO® soda and ice cream! Then, pick up a few souvenirs for friends and family back home.
Fiery Facts!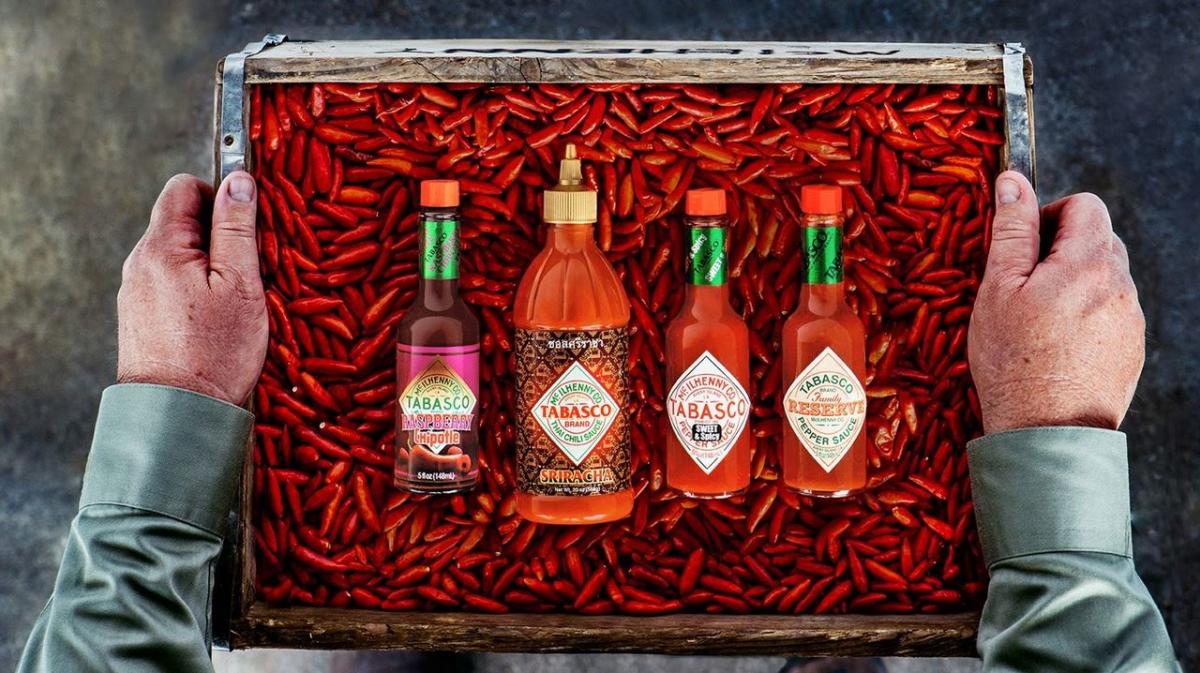 TABASCO® repurposes discarded materials. Mash is sold as a seasoning for seafood boils, and wood barrels are made into wood chips for grilling.
TABASCO® is made from just three ingredients: salt, vinegar, and peppers.
Following company tradition, all peppers are picked by hand.
Archeologists have determined that Native Americans lived on Avery Island as far back as 2,500 B.C.
TABASCO® is an official supplier to the British Royal Household.
TABASCO® Sauce is shipped to 185 countries.