In Lafayette, Spring parades in like a Mardi Gras and two-steps out like a Zydeco Queen. Gardens burst with azaleas in every shade of pink, peach, red, and lavender, while magnolia trees present their showy white blossoms. Spanish moss-draped cypress and tupelo trees in swamps and lakes proudly display their new green foliage as you paddle past nesting herons, egrets, and spoonbills, while alligators and turtles sun themselves on fallen logs. Music, especially the Cajun, zydeco, and swamp pop that provide the soundtrack to life in Acadiana, rings out from festival stages, auditoriums, jam sessions, and dance halls, and the enticing aromas of crawfish boils, and Cajun and Creole cooking permeate the air. Spring in Lafayette is festival season, crawfish season, garden season, getting-out-in-nature season, and all-around-enjoying life season. Whether visiting for a weekend or a month, there are always unique experiences to bring you back to The Happiest City in America again and again.
Spring Outdoor Adventure
Spring beckons in Acadiana with the re-awakening of the natural world: the colorful palettes of burgeoning gardens, the energizing warmth of lengthening days, and the serenades of birdsong from every tree. Spring is one of the best times to take a swamp tour, paddle along a bayou, go on a cycling adventure, hike wooded trails, or take a leisurely drive to ogle a profusion of azaleas and other blossoms. Here are a few suggestions to entice you outdoors.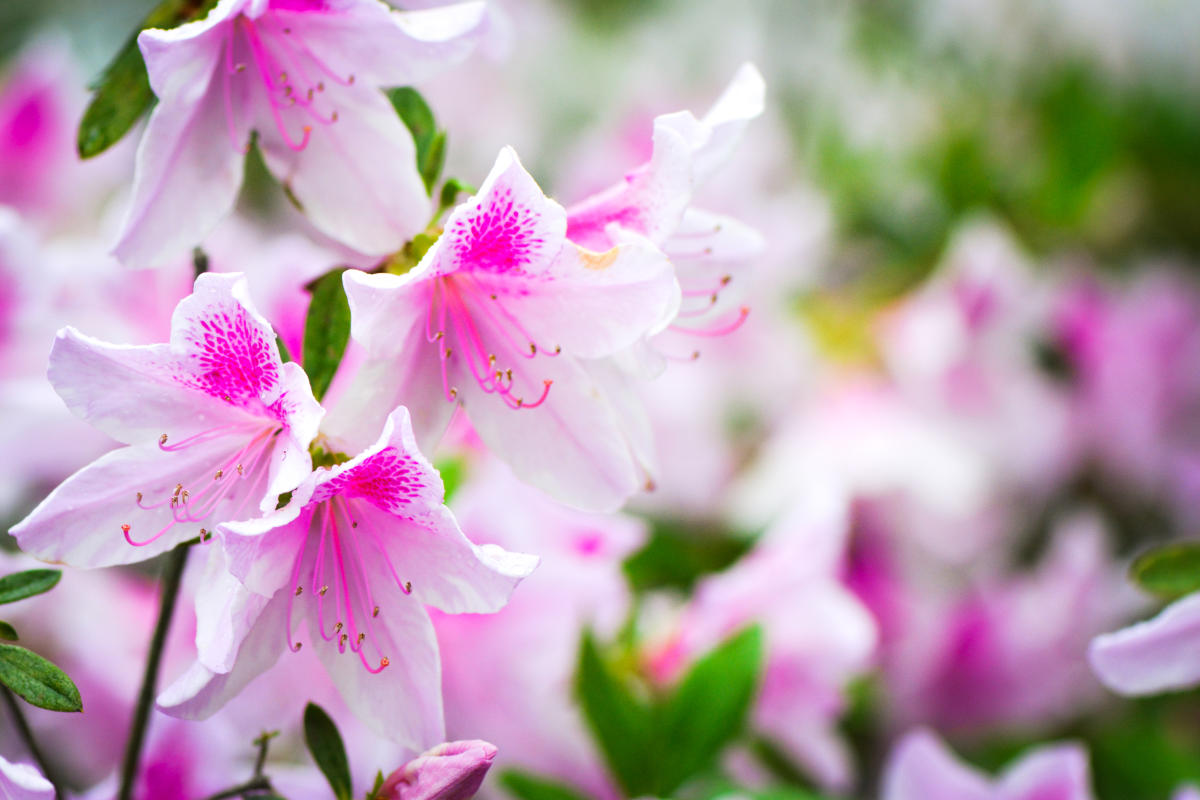 Approximately 20 miles of Lafayette, LA city streets are lined with azaleas that adorn beautiful homes and historical sites. Some of the bushes of gigantic proportions are over 50-years-old. In Lafayette, LA, the predominant variety is the Formosa, christened the "General Lafayette, LA," which blooms in colors of lavender and fuchsia. Every year in the spring, the Azalea Trail is on full display and there's not better way to take in all their beauty than with a Trolley Ride hosted by the Azalea Trail Historic Society. Looking to visit the Lafayette Azalea Trail? Check out the map below and click here for the Bloom Watch to see if the azaleas are in season.
Ancient Oaks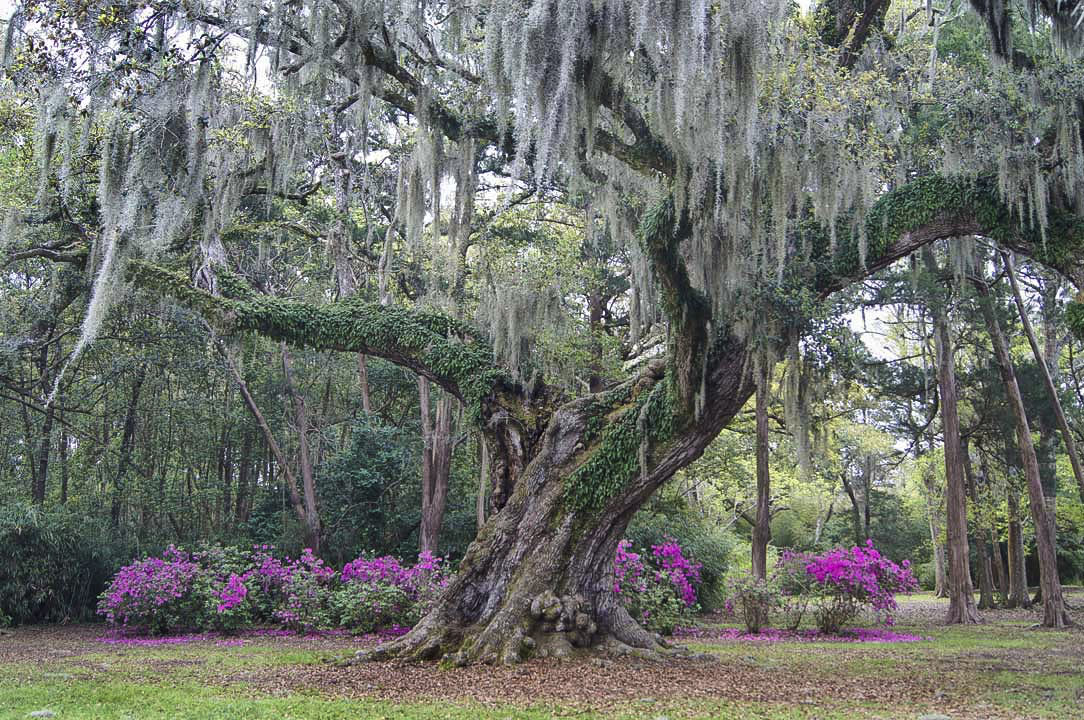 In South Louisiana, live oaks are history, heritage, and heirlooms all rolled into one. Beginning with just 43 inductee oaks in 1934, the Live Oak Society's roster of member oaks now counts more than 8,300 registered trees across 14 southeastern U.S. states. In the Lafayette area, there were 12 oaks among the original 43 charter members. Today, more than a thousand oaks in the Lafayette area are listed on the society's registry.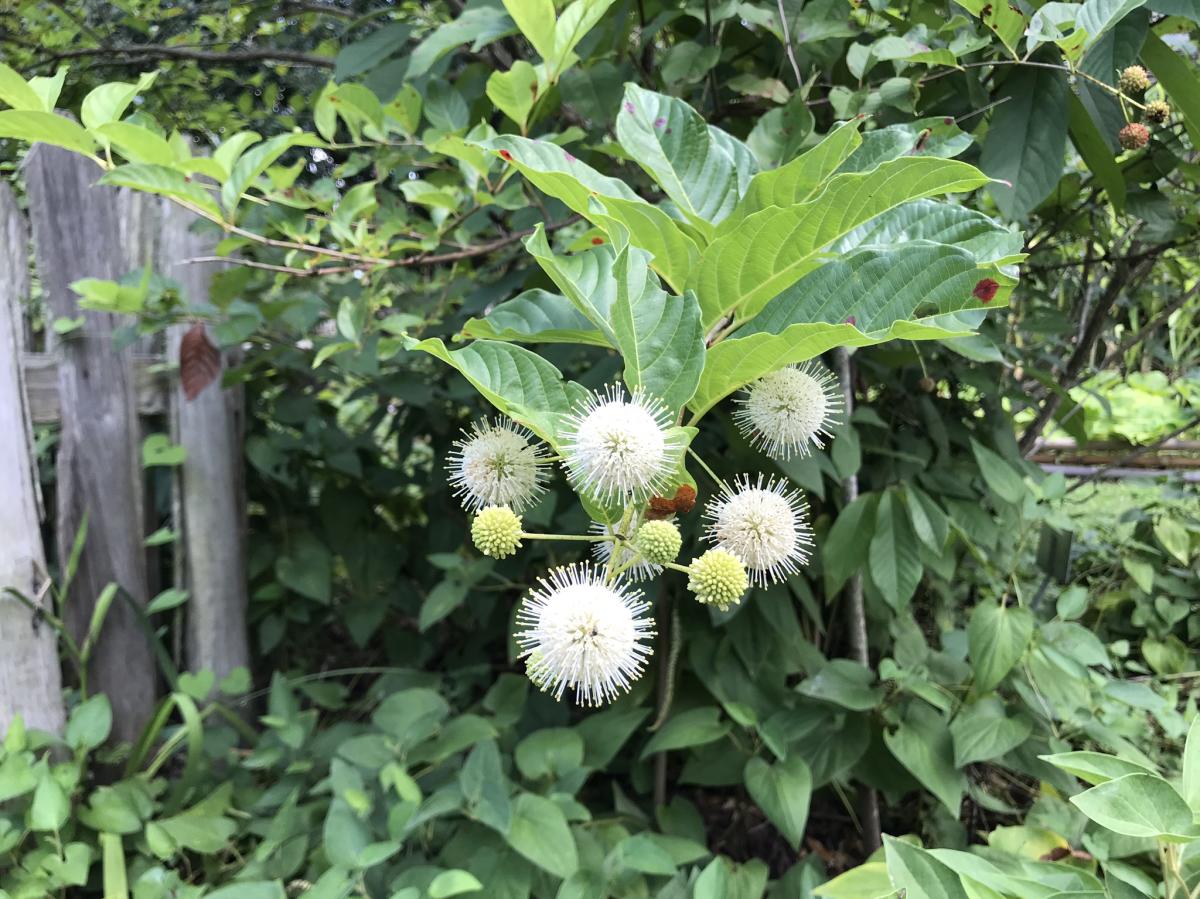 The Healer's Garden or Le Jardin du Traiteur is located inside Vermilionville, a 23-acre historic and folklife park depicting the Acadian, Creole, and Native American cultures in the 18th & 19th centuries. In the Healer's Garden visitors can see, smell, and touch a collection of plants used for medicinal purposes for 250 years or more by Cajun, Creole, African-American, and Native American people in this area of South Louisiana known as Acadiana.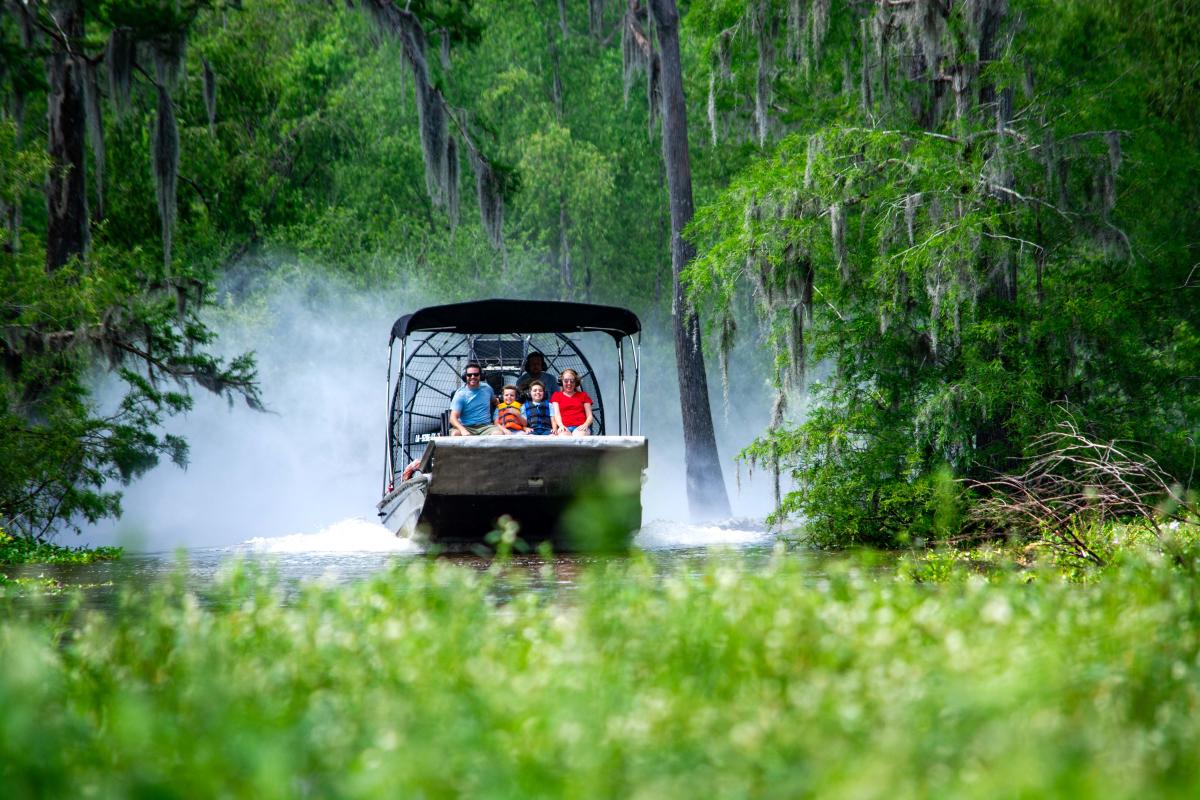 Spring is mating season and the best time to pass through labyrinths of cypress and tupelo trees while watching for nesting birds, wildlife, and alligators while learning about our swamps and bayous from a local boat captain. Check out these outfitters below: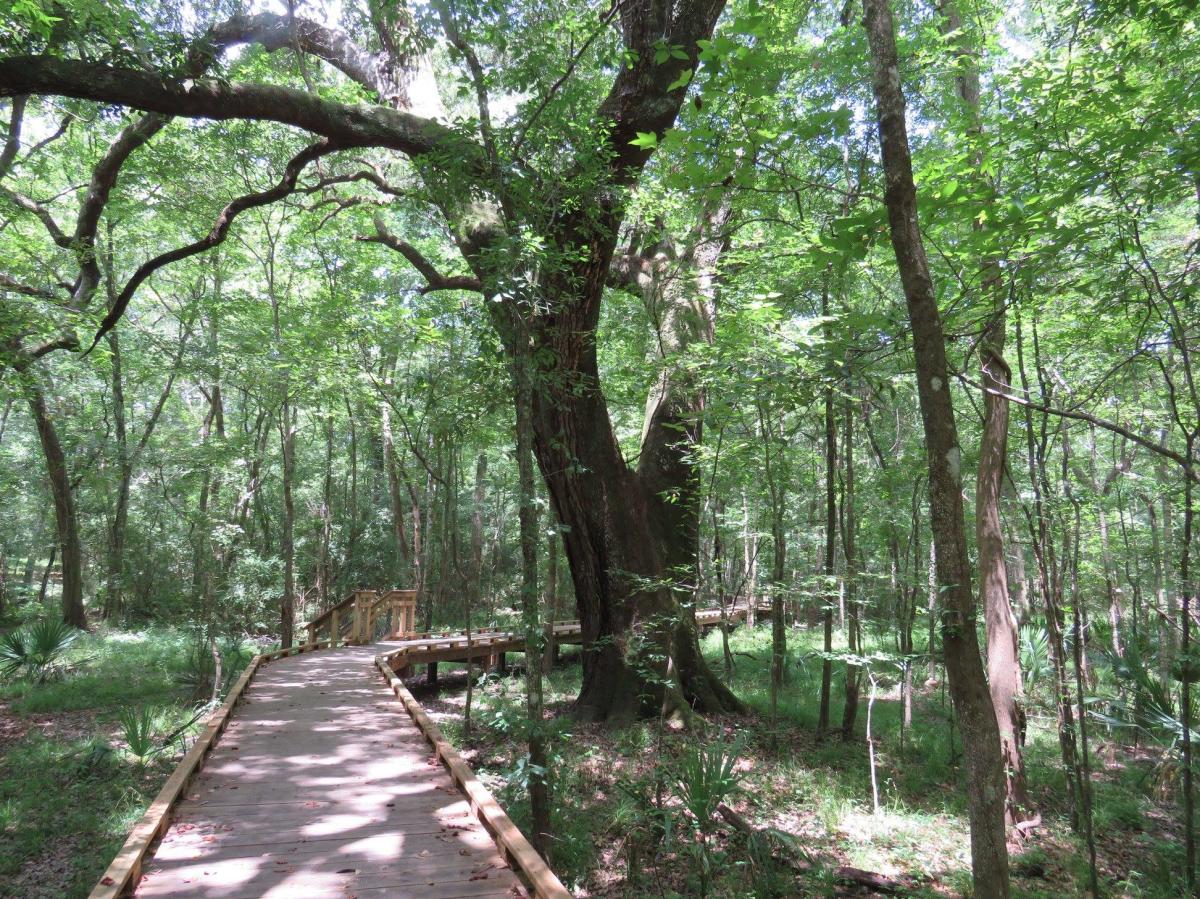 Covering 150 acres with 6 miles of hiking trails, including wheelchair-accessible boardwalks, a kayak/canoe launch, and a nature education and research station, the park provides a wooded oasis amidst Lafayette's growing urban footprint. There's also a Acadiana Park Campground located nearby if you're looking to overnight in an RV or tent camp.
Spring Festivals
When it comes to music, dancing, regional cuisine, and colorful traditions, Lafayette's "joie de vivre" is on full display at the many music and food-centric festivals in the area throughout the spring.
Zydeco Marathon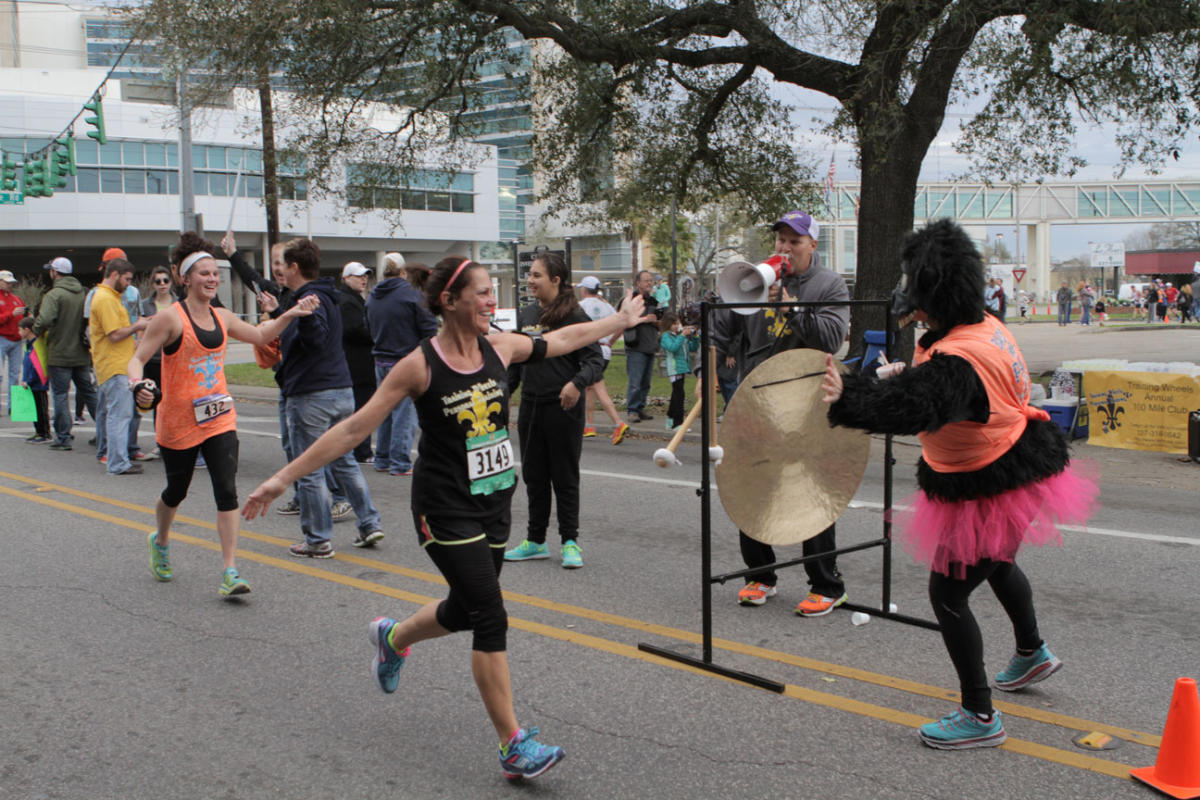 Zydeco Marathon offers runners a number of options should they choose to participate. Featuring a full marathon, half marathon and the newly added relay option, the event combines the spirit of competition with the unique "joie de vivre" of Cajun Culture. The "Finish Line Festival" is an end-of-race celebration that combines Cajun food, family-friendly fun...and Zydeco music!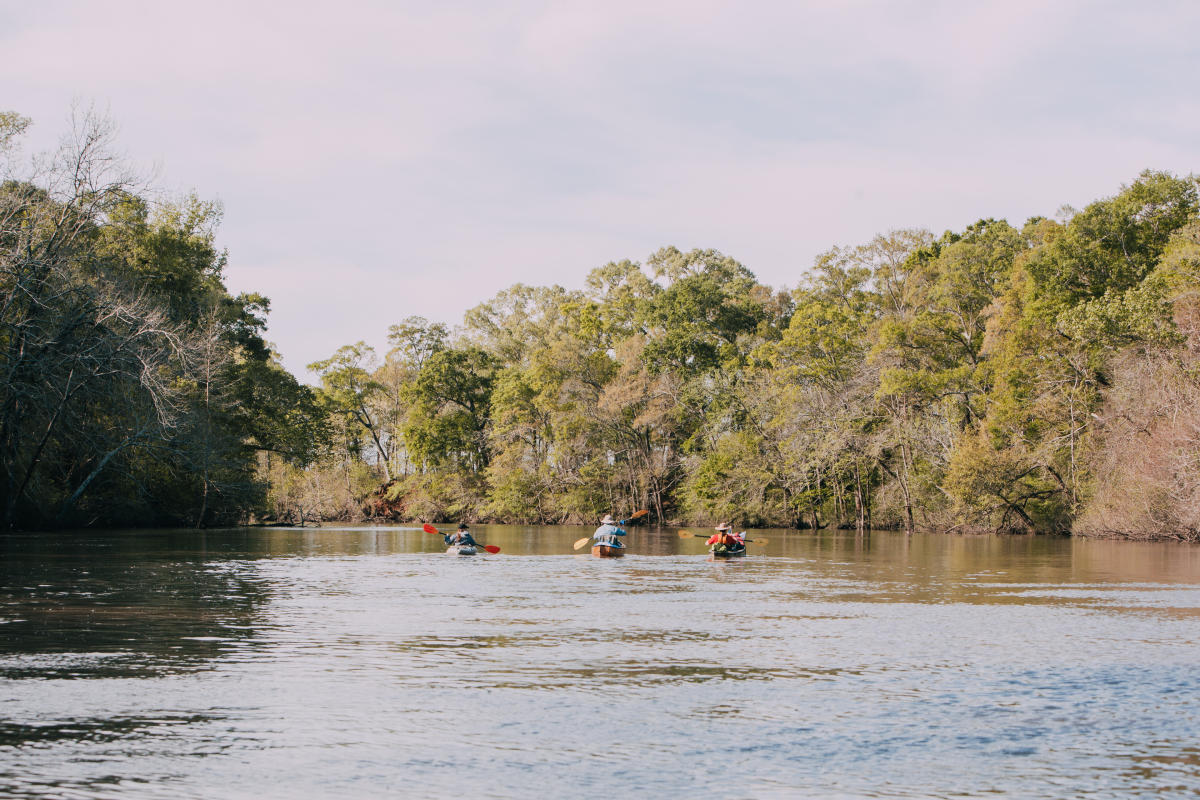 The Vermilion Voyage is a three-day overnight paddle down the Bayou Vermilion launching from the Acadiana Park Nature Station to Palmetto Island State Park. Participants will have the rare opportunity to consecutively paddle just over 50 miles of the Vermilion through Lafayette and Vermilion Parishes.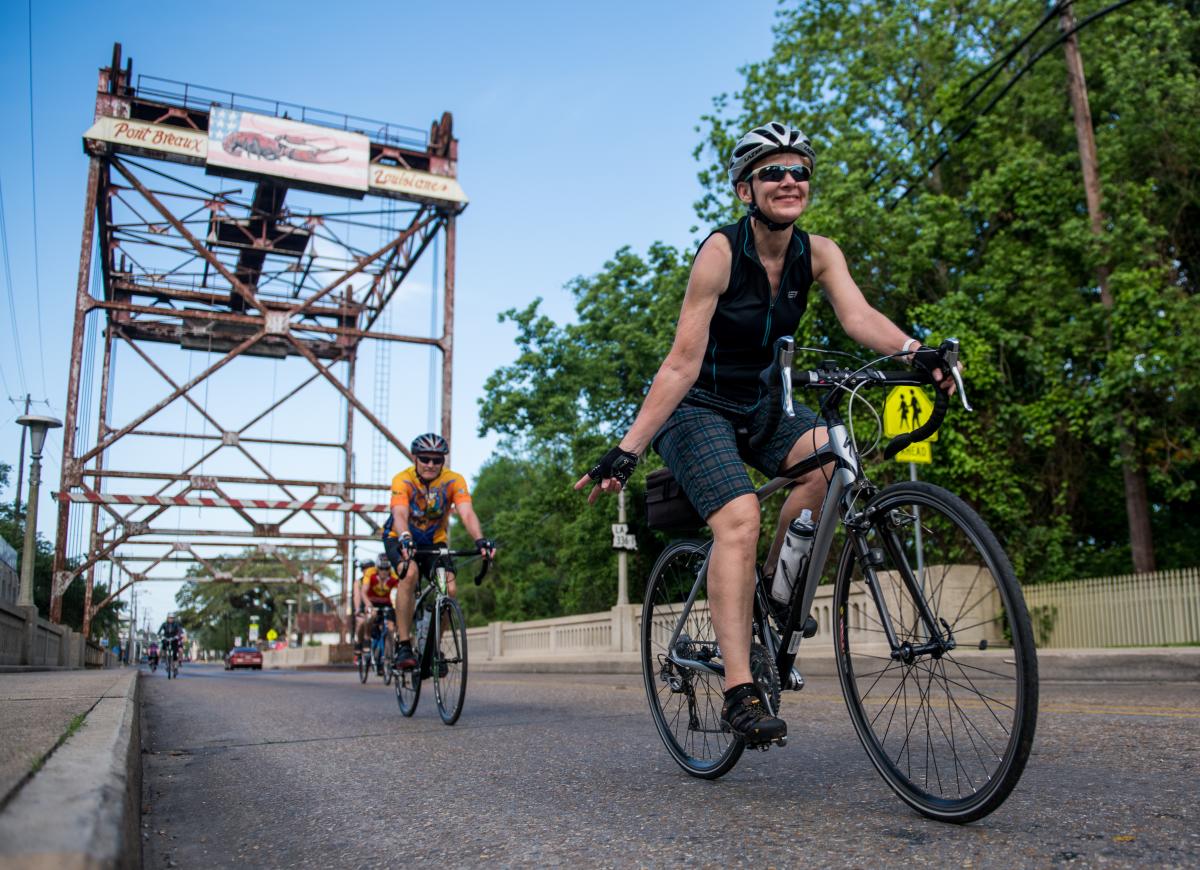 Cycle Zydeco is a four-day casual touring across South Louisiana takes place every year the week after Easter and includes great food, live music, and the finest flat roads Louisiana has to offer. Experience mouthwatering Cajun cuisine and live performances by the best bands in Louisiana. The ride includes tours of many attractions and options for camping or staying in hotels.
Mardi Gras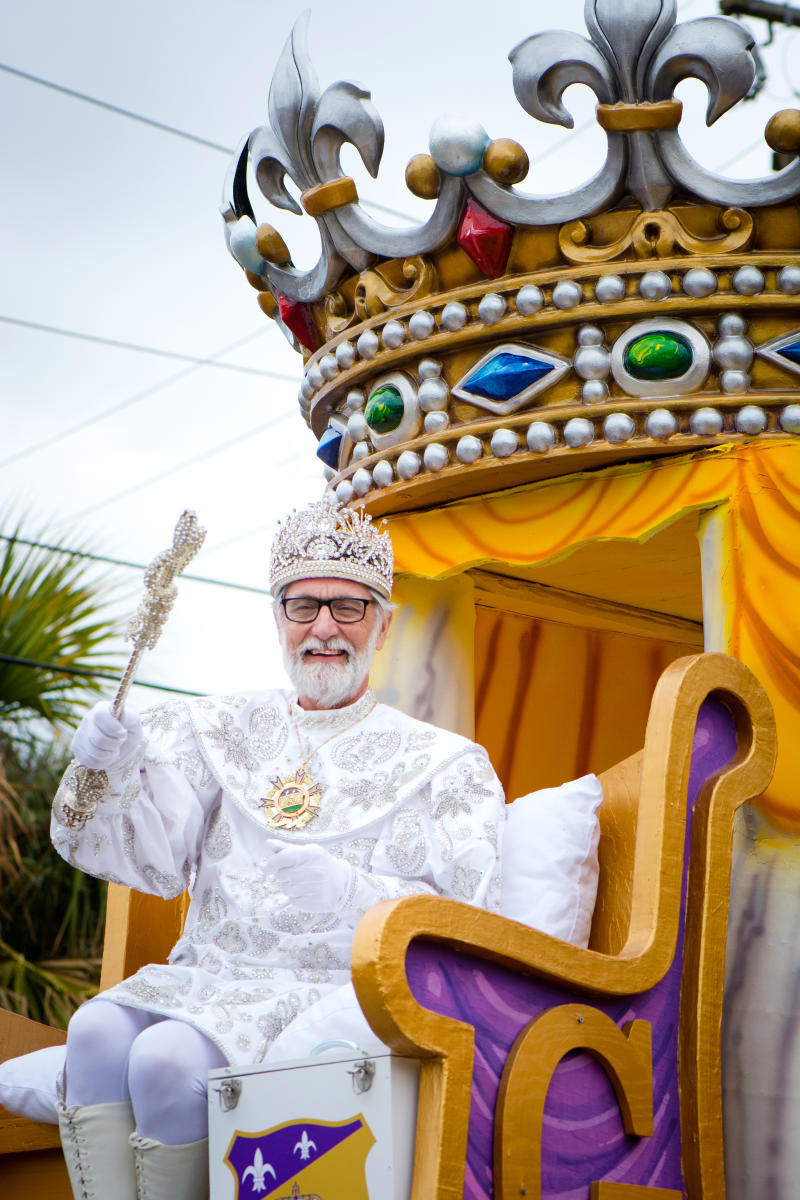 The holiday season culminates in purple, green, and gold splendor on Mardi Gras. Revelers from all over the world come to participate in the spectacle of parades, balls, and beads in the city or the unique and colorful rural celebrations incorporating customs harkening back to the founding of the area's settlement.
Celtic Bayou Festival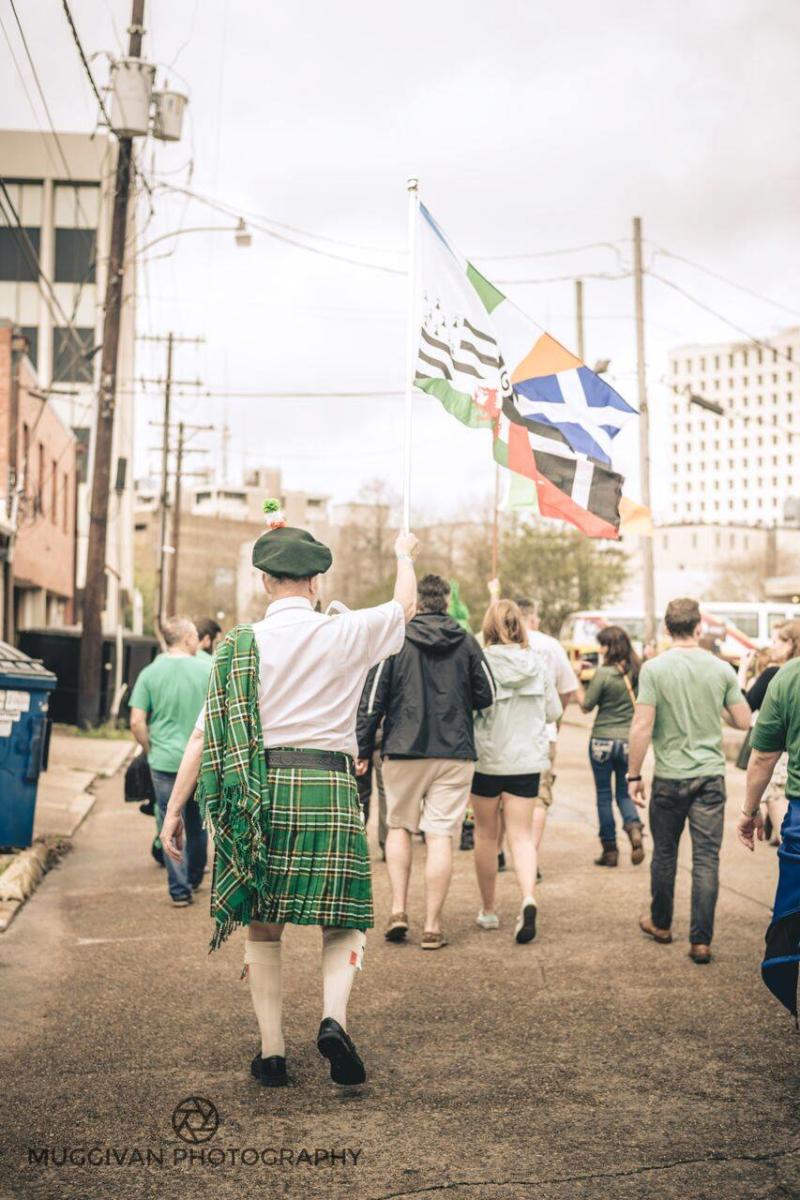 Every year in March, all things Irish, including music, food, and drink, will be celebrated at the Celtic Bayou Festival in downtown Lafayette. The festival focuses on preserving and celebrating all aspects of Irish, Irish American and other Celtic cultures while instilling an appreciation of this heritage in current and future generations.
Scott Boudin Festival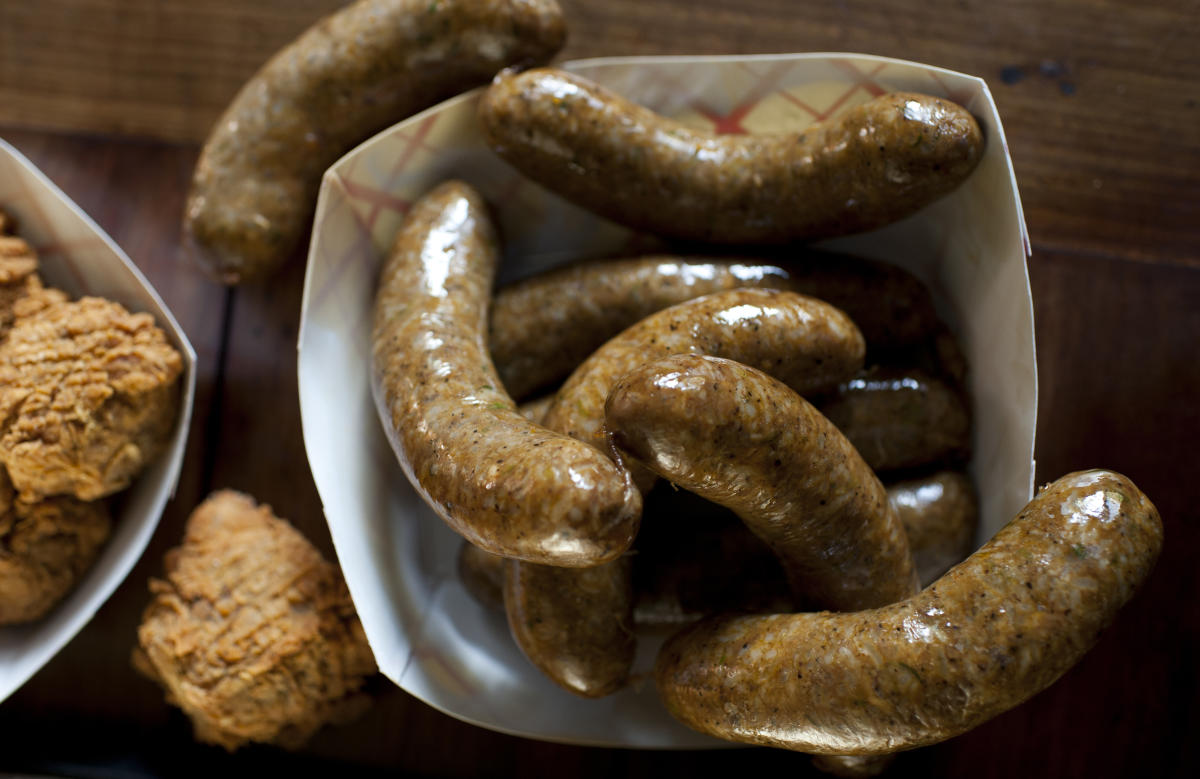 The City of Scott is proud to celebrate and share all things boudin at the Scott Boudin Festival held annually in April. Why Scott? Why boudin? Scott is a community rich in Cajun heritage and its festival celebrates the spirit of that heritage. Known as the "Boudin Capital of the World," the city of Scott has more boudin purveyors per-capita than any other place in the state and no other city in Louisiana produces more links than Scott. There's no better time to sample a variety of boudin to decide who makes your favorite!
Festival International de Louisiane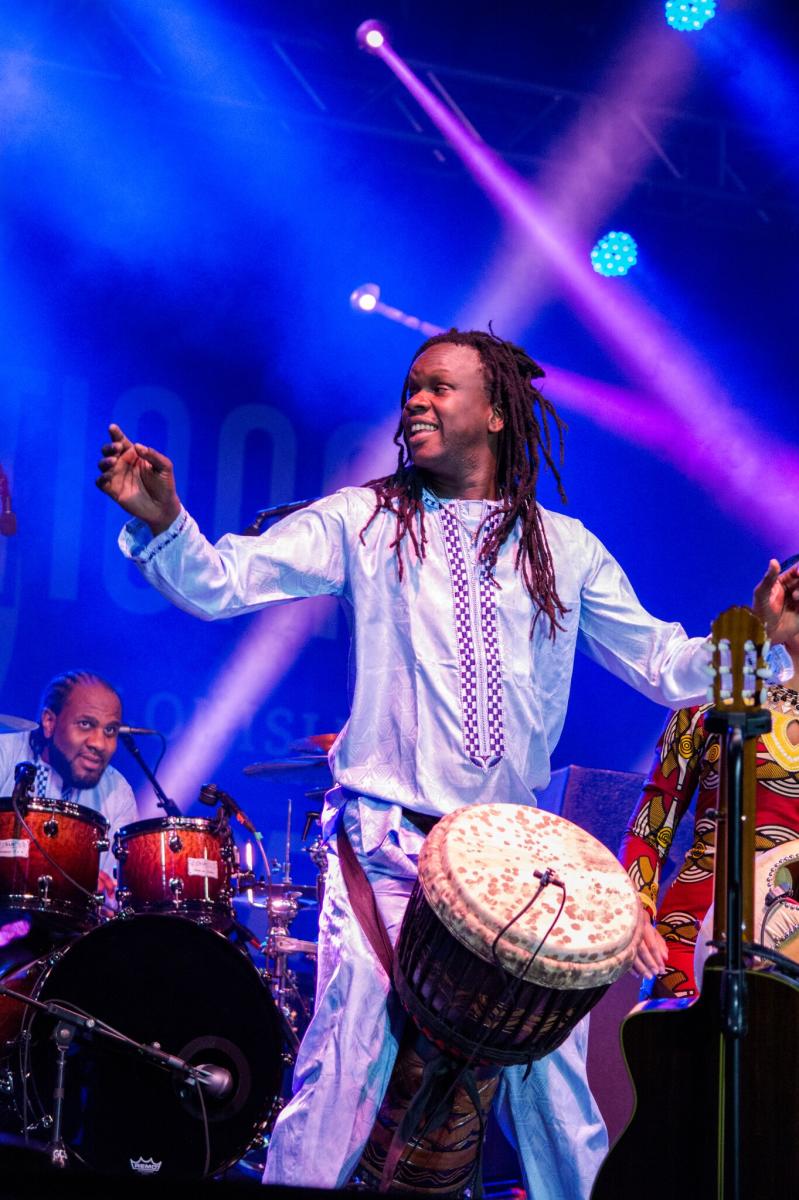 Lafayette's annual Festival International de Louisiane provides the ideal opportunity to discover what makes Lafayette so unique. Its the largest non-ticketed outdoor Francophone festival in the country celebrating the connections between Acadiana and the Francophone world. Hundreds of performing and visual artists from 15 countries, along with Lafayette's own artists, residents and visitors, converge on seven stages across Downtown Lafayette for five days of world music.
Breaux Bridge Crawfish Festival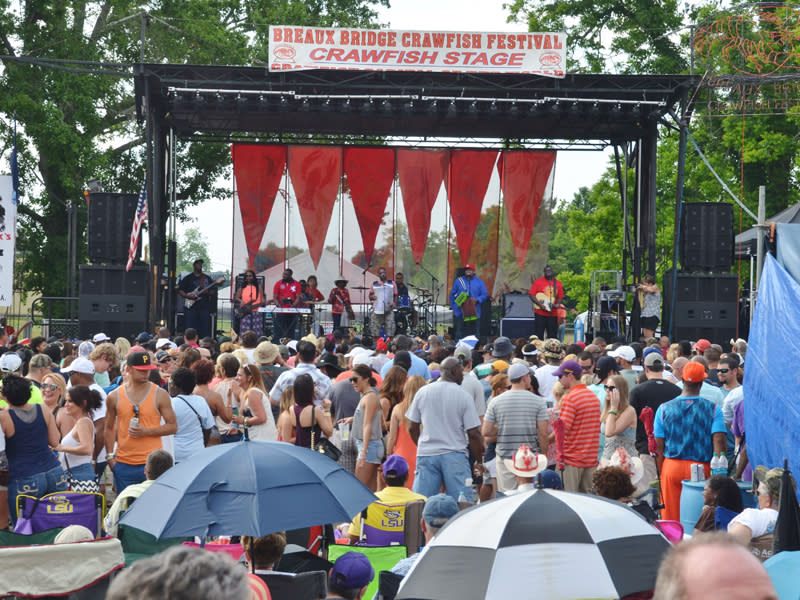 What signifies Acadiana more than crawfish and Cajun and Zydeco music? Get your fill at the Breaux Bridge Crawfish Festival held the first weekend in May at Parc Hardy in nearby Breaux Bridge. Crawfish is served up every which way, and there's even a crawfish eating contest, alongside Cajun & Zydeco music with plenty of dancing. Carnival rides and games along with a crafts fair make this festival one for the whole family.
Spring Concert Series
Lafayette, LA is at the heart of Louisiana's Cajun & Creole Country, an area known for their unique blend of Cajun, Creole, Zydeco and modern music. During the fall and spring Lafayette, LA becomes a music mecca with free concert series held Wednesday through Friday.
Downtown Alive!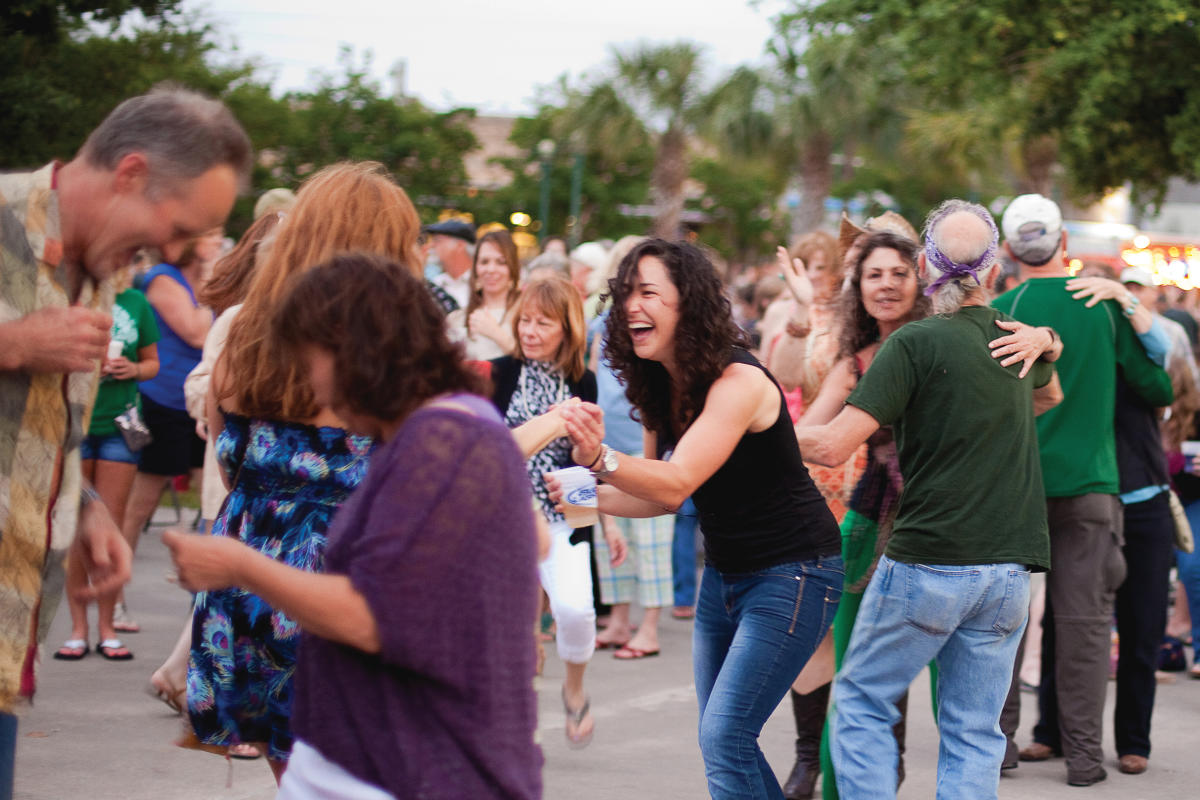 Held Friday evenings from 5:30 – 9 p.m. in the fall and spring, Downtown Alive! offers free entertainment through smoke-free, family-friendly outdoor concerts with genres ranging from Cajun to Zydeco and even modern and world music.
Bach Lunch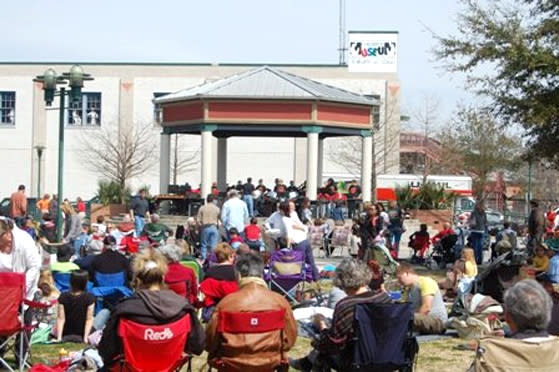 Held on Fridays in spring from 12 – 1 p.m. in Downtown Lafayette, LA, Bach Lunch offers bag lunch options for purchase from some of the area's local eateries coupled with live music from area musicians.
Rhythms on the River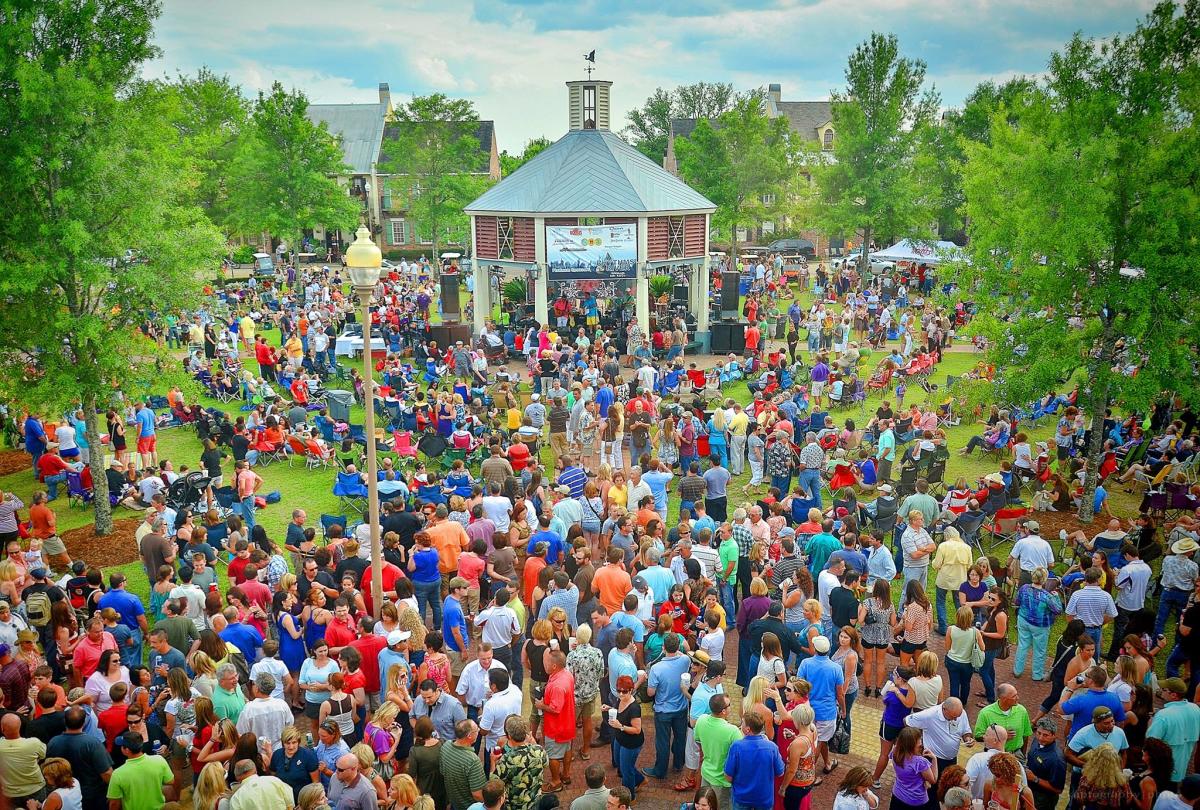 Rhythms on the River is a free concert series held on Thursdays in the spring and fall at River Ranch's Town Square in Lafayette, LA. Area musicians perform under the town center's gazebo while residents and visitors dance as well as enjoy food and beverages that are available for purchase. The concerts are held from 5:30-8:30 p.m. and no ice chests, glass containers, or pets allowed.
The Mercredi Show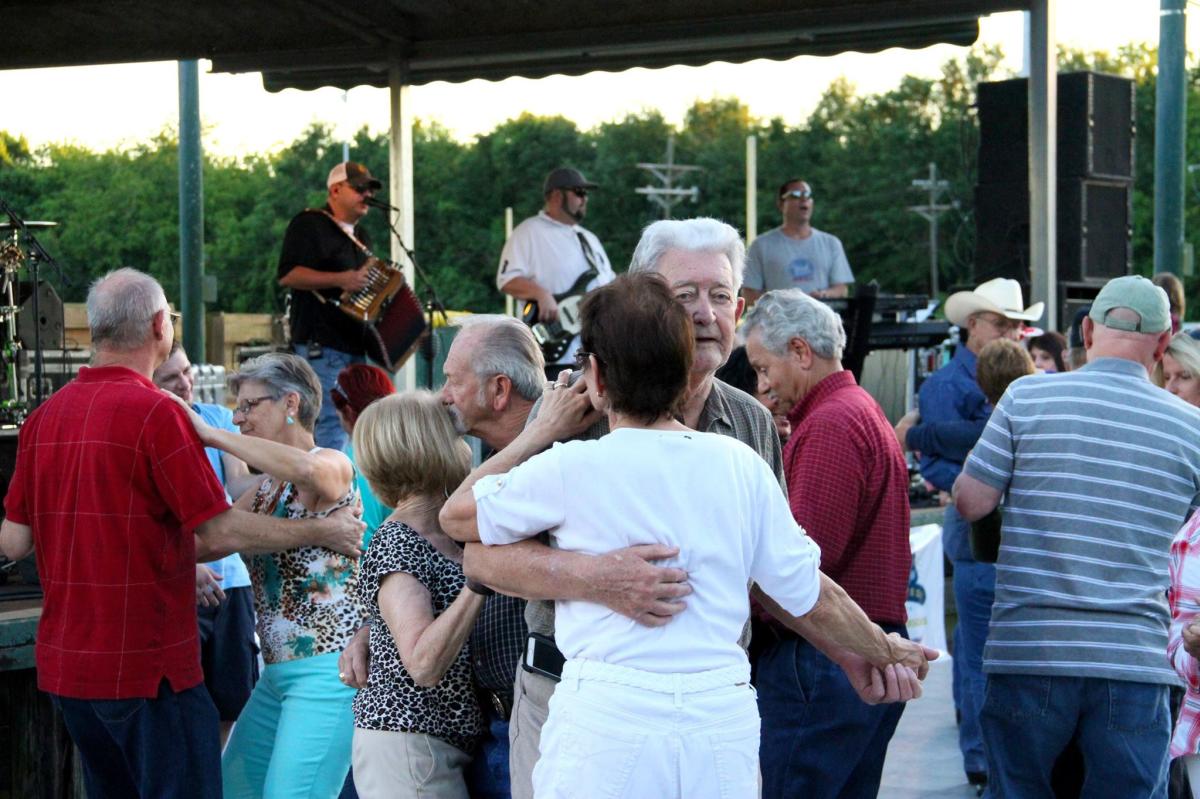 Mercredi means Wednesday in French and Mercredi is our chance to celebrate our heritage in Lafayette, LA. Come out in the spring and fall to enjoy some great music and good fun.  The concert series is family fun for all ages. The stage area is wheelchair accessible to accommodate our visitors. Mercredi Concert takes place from 6:00 p.m. till 8:30 p.m. at Pelican Park in Carencro.