Earlier this month, Governor John Bel Edwards created Resilient Louisiana, a state commission charged with examining Louisiana's economy amid the COVID-19 pandemic and making recommendations for more resilient business-related activities and commerce in the coming months. The Commission has a task force structure enabling the study of impacts and solutions in fifteen critical sectors. Ben Berthelot, Lafayette Travel President and CEO and current Chairman of the Louisiana Travel Association (LTA) Board of Directors, was asked to serve on the Hospitality/Tourism Task Force.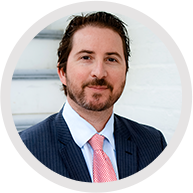 "Our industry has been impacted in unprecedented ways. I appreciate the opportunity to serve as we look toward the eventual opening of the industry and the new reality that awaits when we get to that pivotal point," Berthelot explains.
The Task Forces will work quickly to create a plan for Louisiana to regain stability in these uncertain times. Specific focus on elaborating best practices to achieve this safely will also be a priority. The Commission and Tasks Forces members are leaders in specific sectors such as Energy and Manufacturing; Health Care; Tourism, including hotels, gaming, and related hospitality entities; Rural Development; Education and Workforce; and Economic and Community Development. These stakeholders will come together to have frank and robust discussions aimed at sector-specific problem solving resulting in increased resiliency throughout the state for industries, communities, and individuals. 
The Resilient Louisiana Commission (RLC) Hospitality/Tourism Task Force (HTTF) meets virtually for the first time tomorrow, April 28th, 2020.