In the heart of Louisiana's Cajun Country lies Lafayette, perfect for spending a fun-filled weekend and introducing children to one of the richest cultures in America.  
To fully appreciate Louisiana's famous Cajun culture, you must first go back 260 years. In 1755, the British Crown exiled nearly 20,000 residents from Acadie, Canada because they were French and because they were Catholic. With nowhere else to go, the Acadians settled in the bayous and swamps of Spanish-occupied South Louisiana. These resourceful residents lived off the land, turning pork, crawfish, rice, and chicken into delicacies like boudin, gumbo, and etouffée. They survived hot, mosquito-filled nights by playing washboards, accordions, and fiddles, which evolved into Cajun and Zydeco music. Once rejected themselves, they met strangers who passed through with open arms.
Today, visitors to Lafayette can experience authentic Cajun culture through family-friendly restaurants, live music venues, historic districts, enchanting cypress swamps and the warm hospitality of the locals, who remain ever proud of their French-Catholic roots.
Friday, 7 p.m.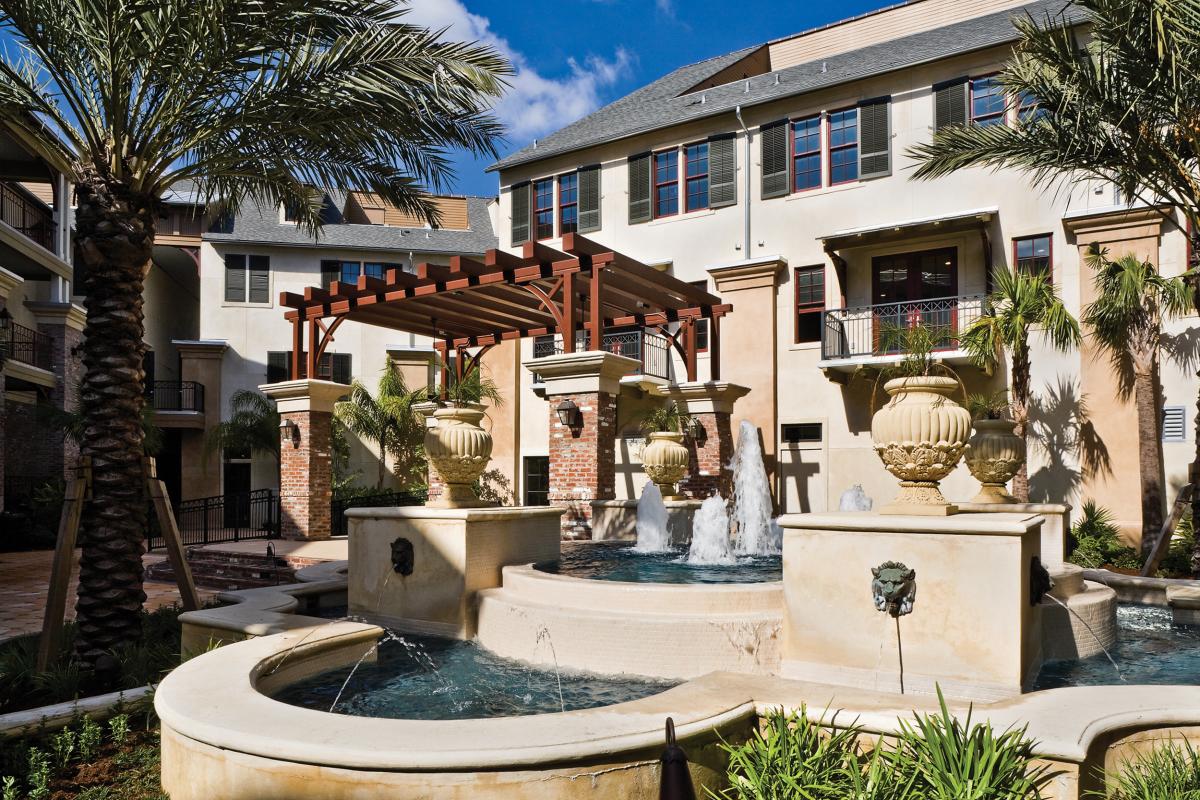 Stay at the Carriage House, an all-suites boutique hotel in the high-end neighborhood of River Ranch. Several restaurants are within walking distance or call ahead to Ruffino's on the River to catch a ride on the restaurant's golf cart. Restless children can run along the coffee-colored Vermilion River before heading inside to create their personal pizza. After a great meal, everyone at the table gets freshly spun cotton candy.
Saturday, 7 a.m.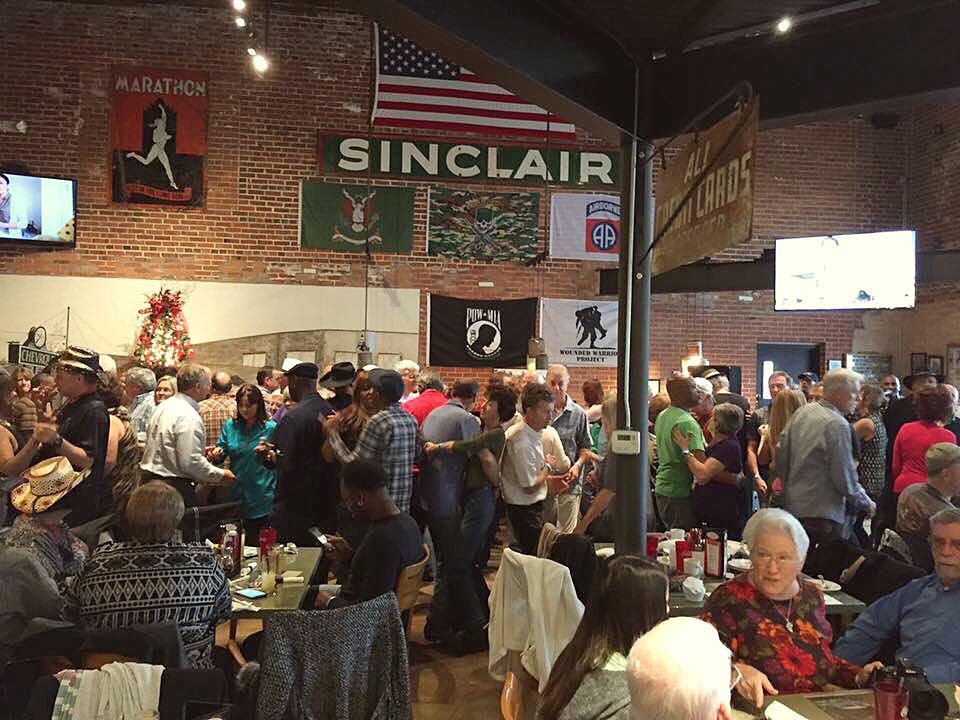 Rise and shine! Head out for breakfast in Breaux Bridge, named one of Southern Living's Best Food Towns in 2018. Buck and Johnny's hosts a zydeco breakfast every Saturday morning, and the dance floor is already rockin' by 8 a.m. Families can learn a few new dance steps before digging into warm plates of sugary beignets.  
10:30 a.m.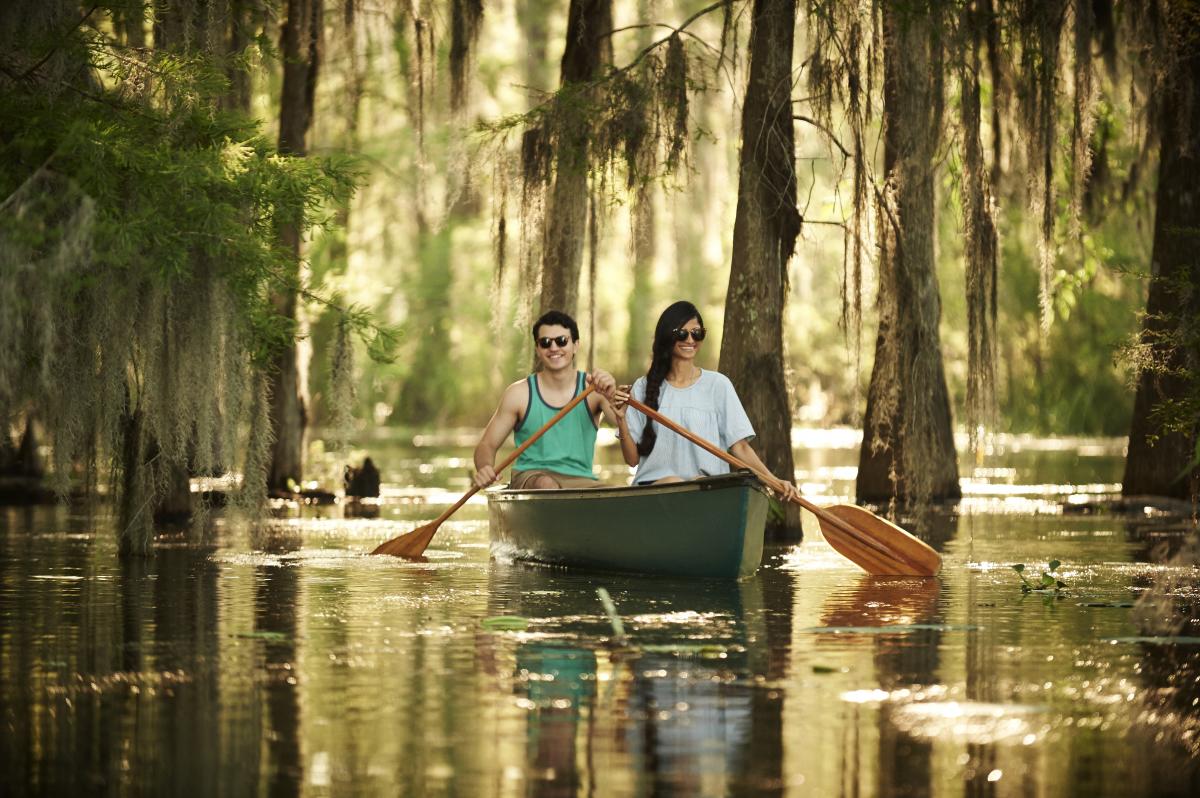 Take a short 10-minute drive to Champagne's for a tour on Lake Martin. Either by kayak, airboat or swamp boat, you can explore the beautiful lake that's home to more than 200 different species of birds and lots of alligators! Meander through ancient cypress groves and learn about the area's flora and fauna from knowledgeable guides.
12:30 p.m.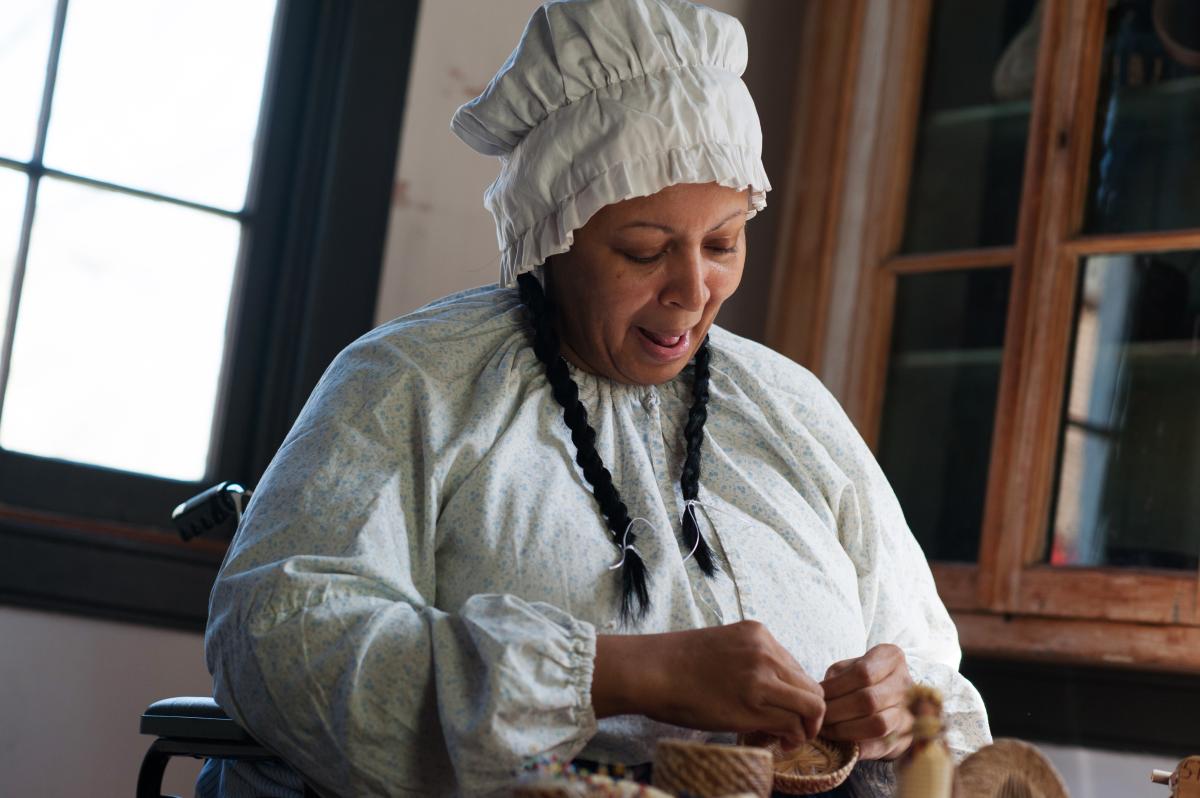 After time on the water, drive back to town to Vermilionville for lunch and a history lesson. The weekend buffet at La Cusine de Maman offers comfort foods just like mama's, with chicken and sausage gumbo, red beans and rice, bread pudding and buttermilk biscuits, along with chicken fingers and spaghetti mac for the kids. Walk through the living history museum of restored original homes and imagine what life was like from 1765 to 1890 as local artisans present live demonstrations. Peek inside the Performance Center from 1-3 p.m. to see a lively Cajun Jam Session by local musicians.
3:30 p.m.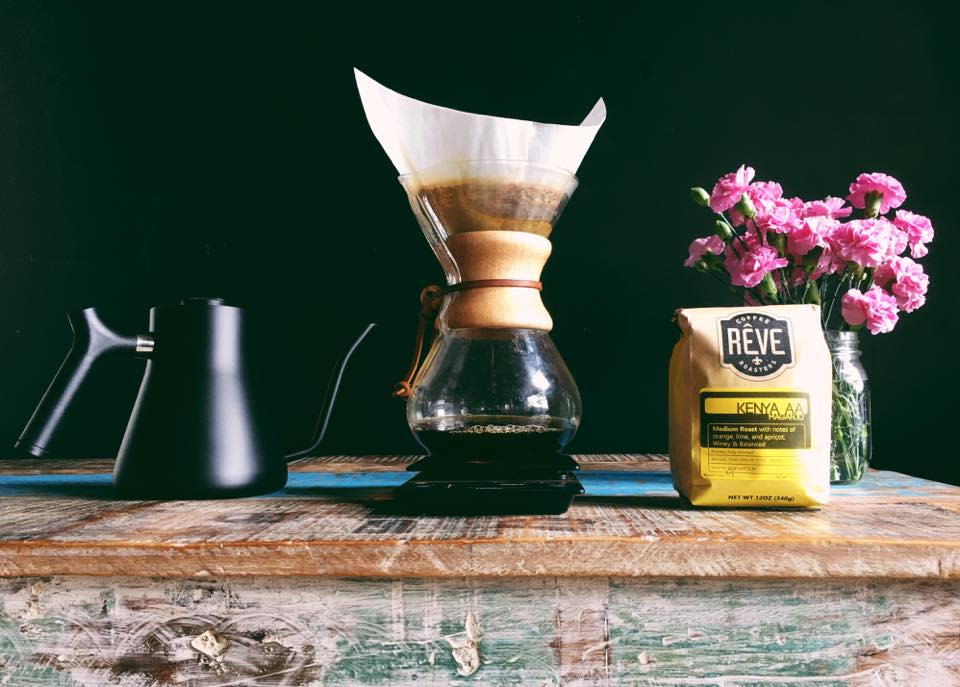 Relax in the charming courtyard of the Carriage House, walk south to the Richland Avenue playground, take the kids to the City Club pool or refuel at Rêve Coffee Lab. The City Club fitness center also provides childcare for those parents wanting to get a quick work out.
6:30 p.m.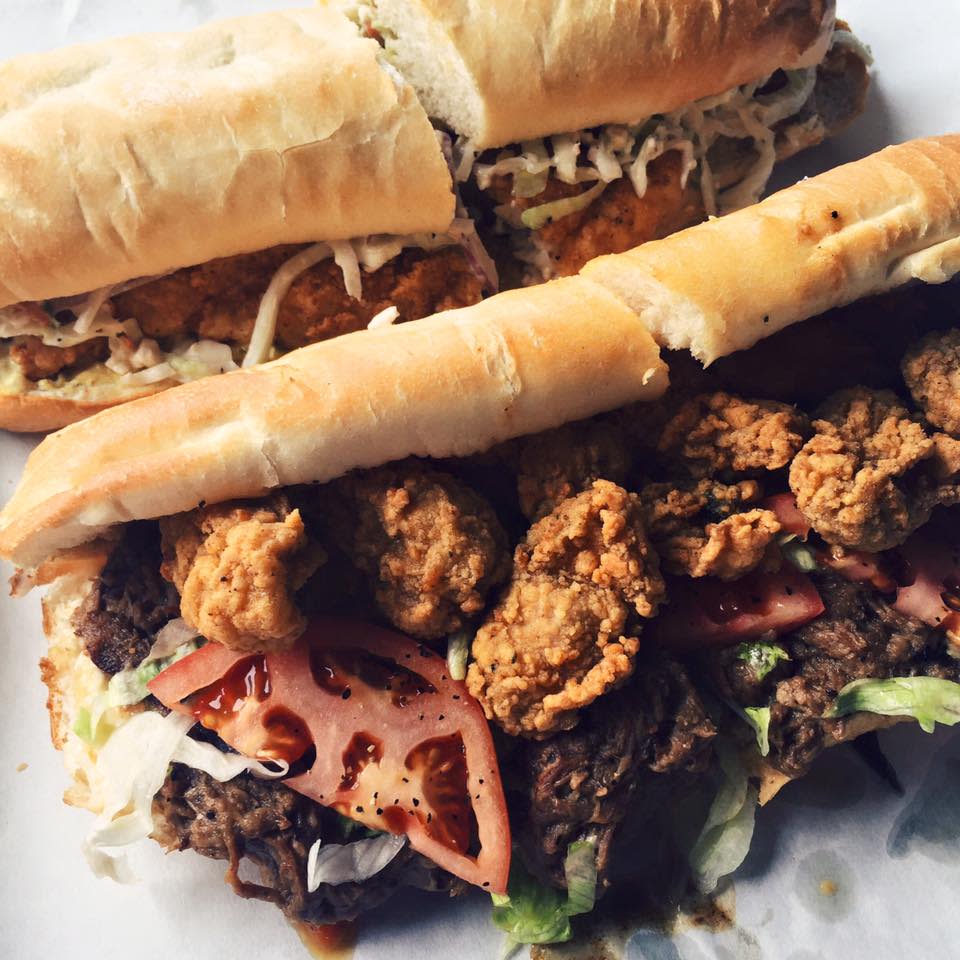 Stop by Pop's Poboys in downtown Lafayette for dinner. Short for poor boy, where spare ingredients were stuffed into a half-loaf of bread back in the 1920s, po'boys from Pop's come in a fancier variety with gourmet sandwiches like the Cajun Castro, Delcambre Dandy, and the Banh Banh Shrimp. Louisianians love to imbibe, so start with a French 75 or an Old Fashioned—the bourbon cocktail is sweetened with the family's locally made Swamp Pop soda.
7:30 p.m.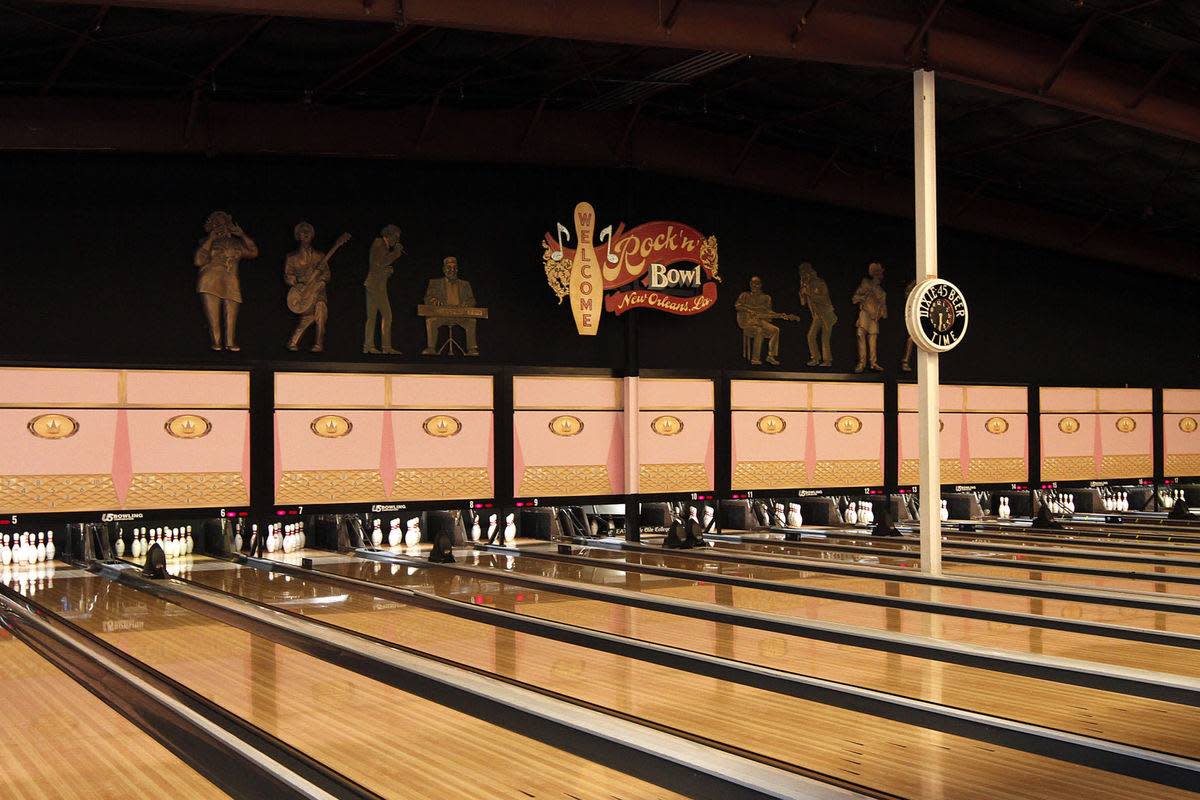 For after-dinner family fun, cross the street to Rock 'n' Bowl de Lafayette. Unlike any bowling alley you've ever seen, Rock 'n' Bowl features everything from a tiny chapel to a huge dance floor sandwiched between its 16 bowling lanes.
Sunday, 7 a.m.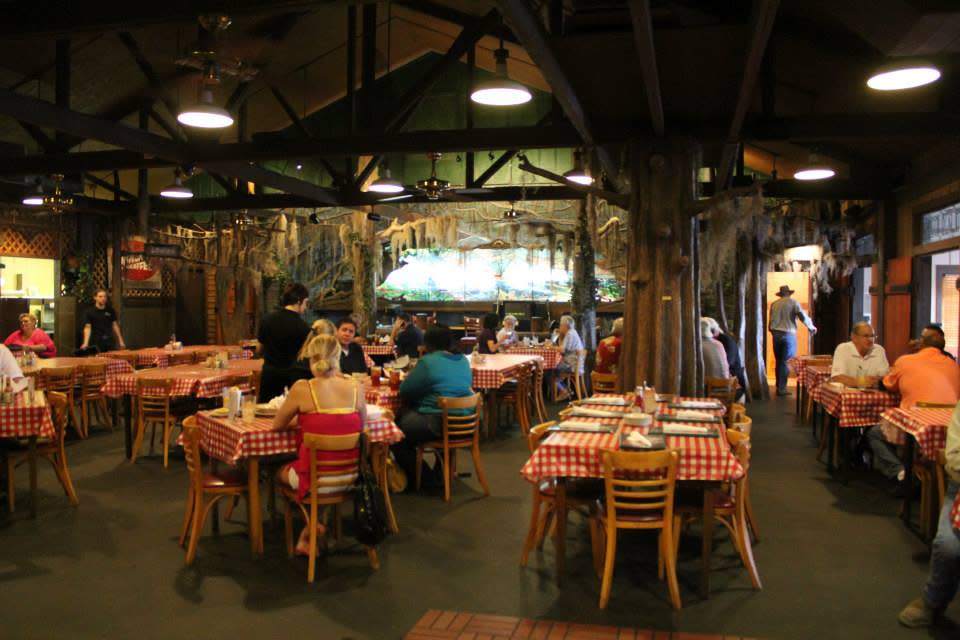 Conveniently located near both I-10 and I-49, Prejean's is the perfect spot for breakfast on your way out of town. The amazing Tower of Delicacies features a crisp potato cake with a poached egg, crab cake, fresh shrimp and smoked tasso. The Pain Perdu, or French Toast, is an excellent bet for the kids topped with local cane syrup. Stop by the gift shop for your favorite Cajun foods to go!