Lafayette restaurnteurs can give themselves a pat on the back for opening so many new eateries in town over the past year. From breweries to soda fountains, there's a new spot for everyone. Check out these new restaurants in and around Lafayette Parish!
Don't see your new favorite restaurant on the list? Click here and let us know!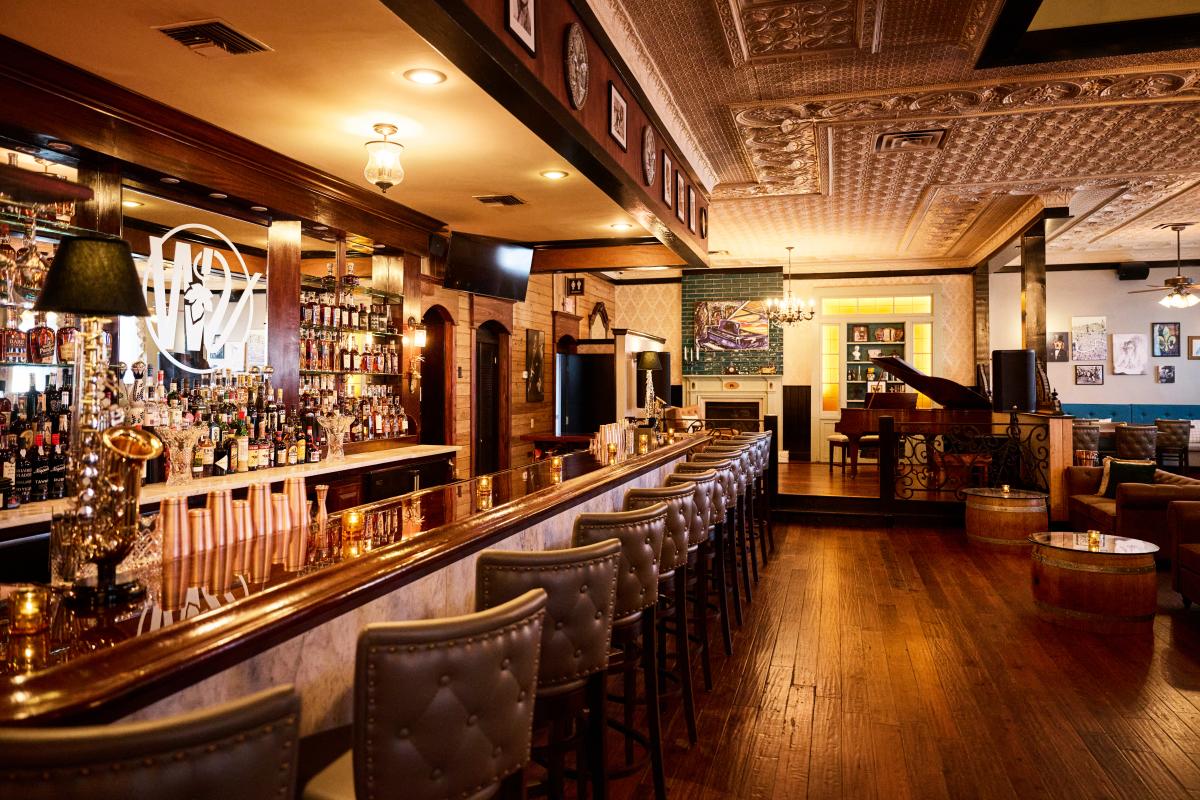 507 W Pinhook Rd, Lafayette, LA 70503
(337) 534-0662
The drink menu at Whiskey & Vine allows people to taste whiskeys, wines, aperitifs, or liquors they may otherwise not get a chance to taste. Many are available in 2 oz tasting pours. The food menu also offers different dining options, with cheese and charcuterie boards, small plates, and entrees. Growing favorites among locals are the fig flatbread, the monte cristo sandwich, and the duck entree. Whiskey & Vine also does brunch on Saturdays and Sundays from 11 am - 3 pm with live music.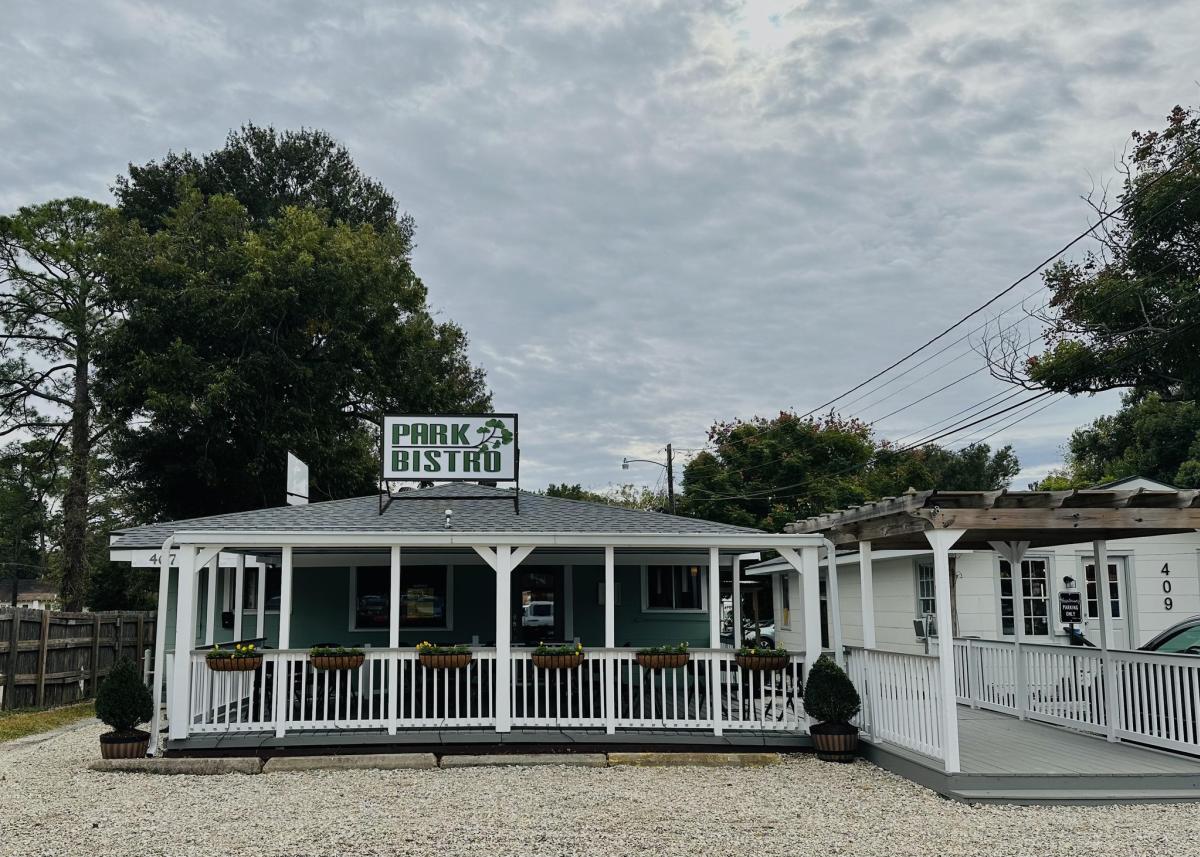 407 Brook Ave, Lafayette, LA 70506
(337) 534-4443

Setting up shop in the old location of the Saint Street Inn, Park Bistro still has that neighborhood cafe feel. From New York City, Chef/Owner Peter Cook is excited to bring his big city dishes to an intimate neighborhood jaunt. They offer interesting cocktails and simple, seasonal dishes. A favorite is the Ahi tuna crudo paired with A La Antigua, a smoky, complex cocktail with mezcal, bitters, and agave.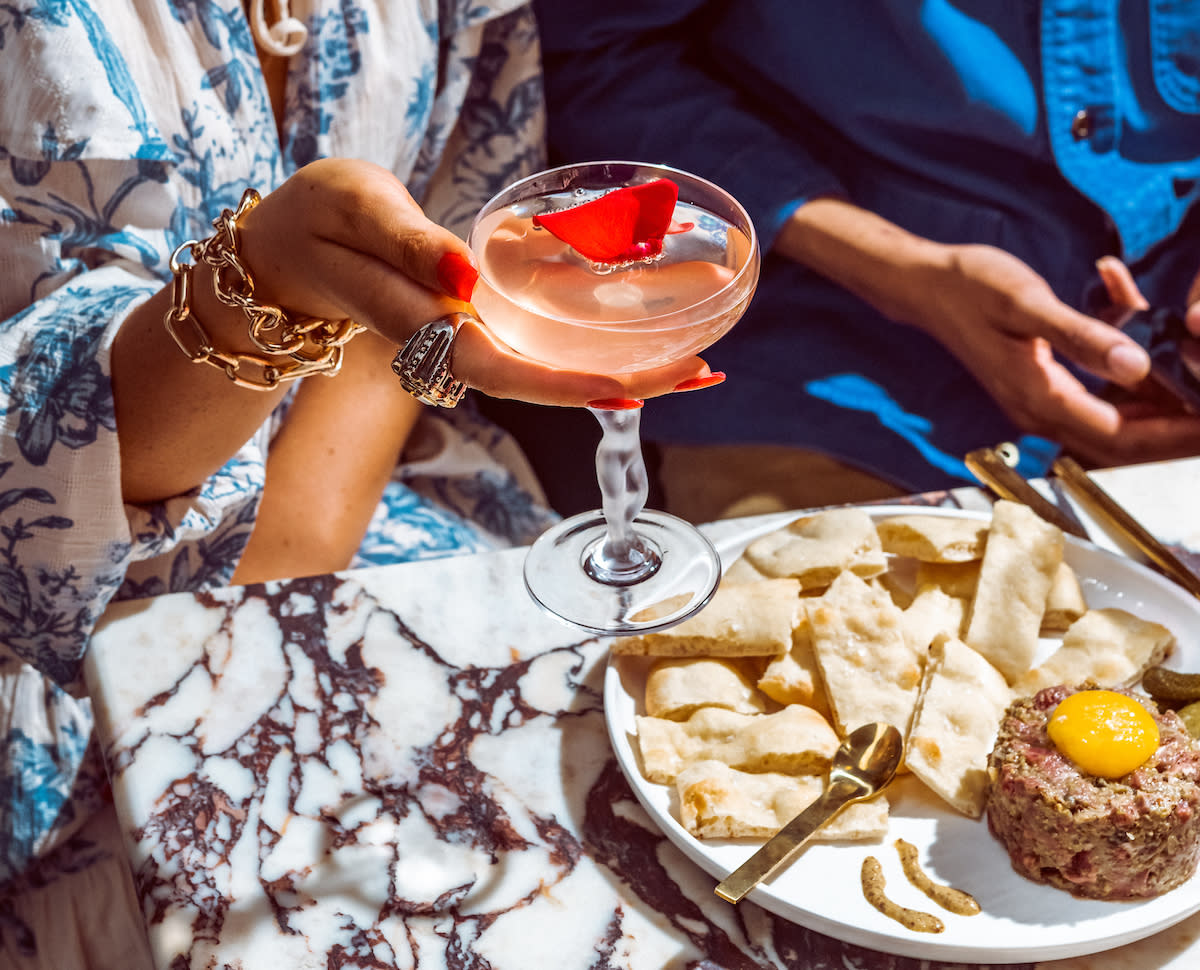 201 Settlers Trace Blvd #3011, Lafayette, LA 70508
(337) 345-1466
Brought to you by the same owners as kitsch-filled Mercy Kitchen, Palmyre is a lively cocktail-focused European-inspired lounge. Perfect for a girl's night or small celebration, Palmyre offers small plates such as beef tartar and pesto hummus, but the focus is definitely on wine and cocktails. It's hard not to look at every corner - the space is filled with patterns, textures, artwork, and trinkets.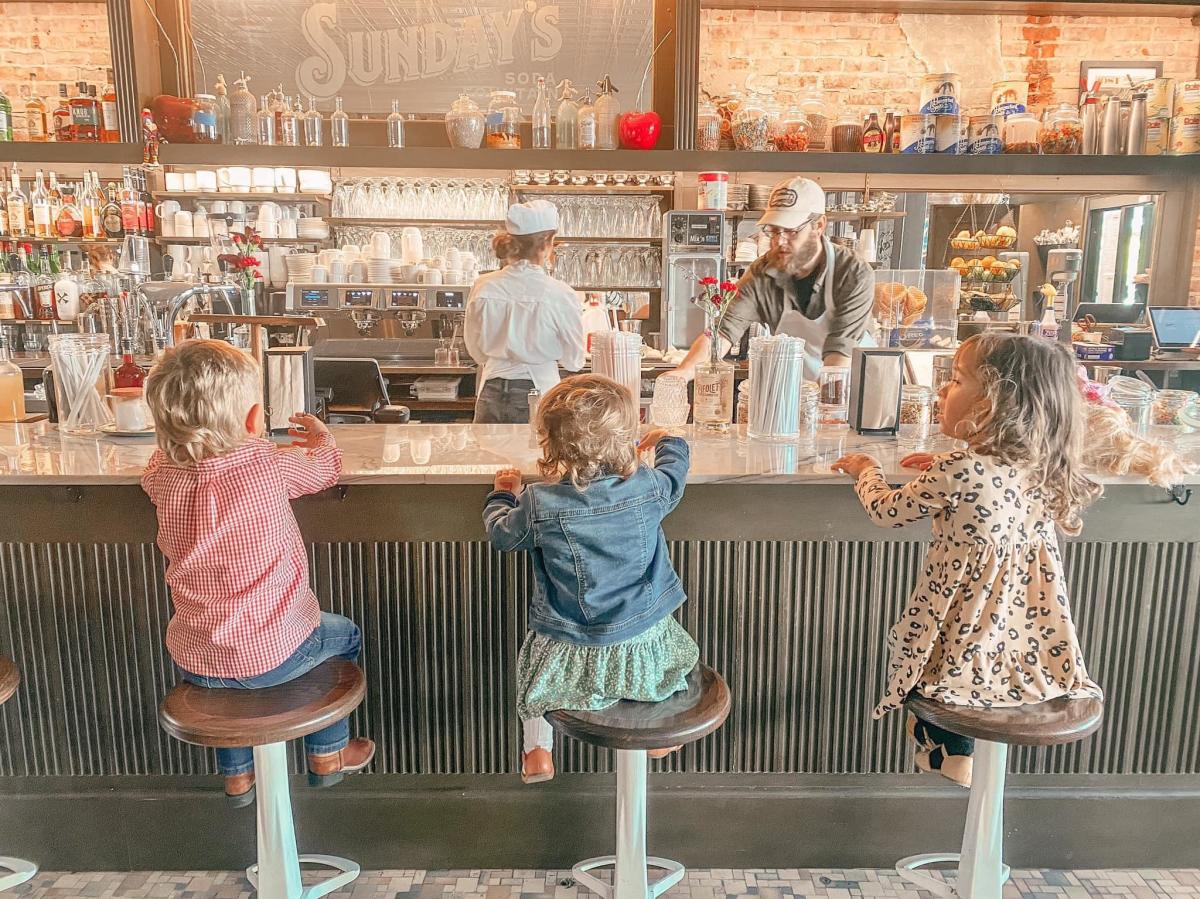 431 Jefferson St, Lafayette, LA 70501
(337) 408-3226
Stepping into Sunday's is like stepping back in time to the days of ice cream and homemade soda. Bring the kids for an after-school treat or a first date for a casual but classy approach. Sunday's focuses on sweet treats like ice cream sundays, milkshakes, and floats. They didn't forget about the adults either. They have beer on tap and a selection of aperitifs and liqueurs. The renovation unveiled beautiful, historic architecture, which was kept in place and highlighted to bring home further the old-school feel.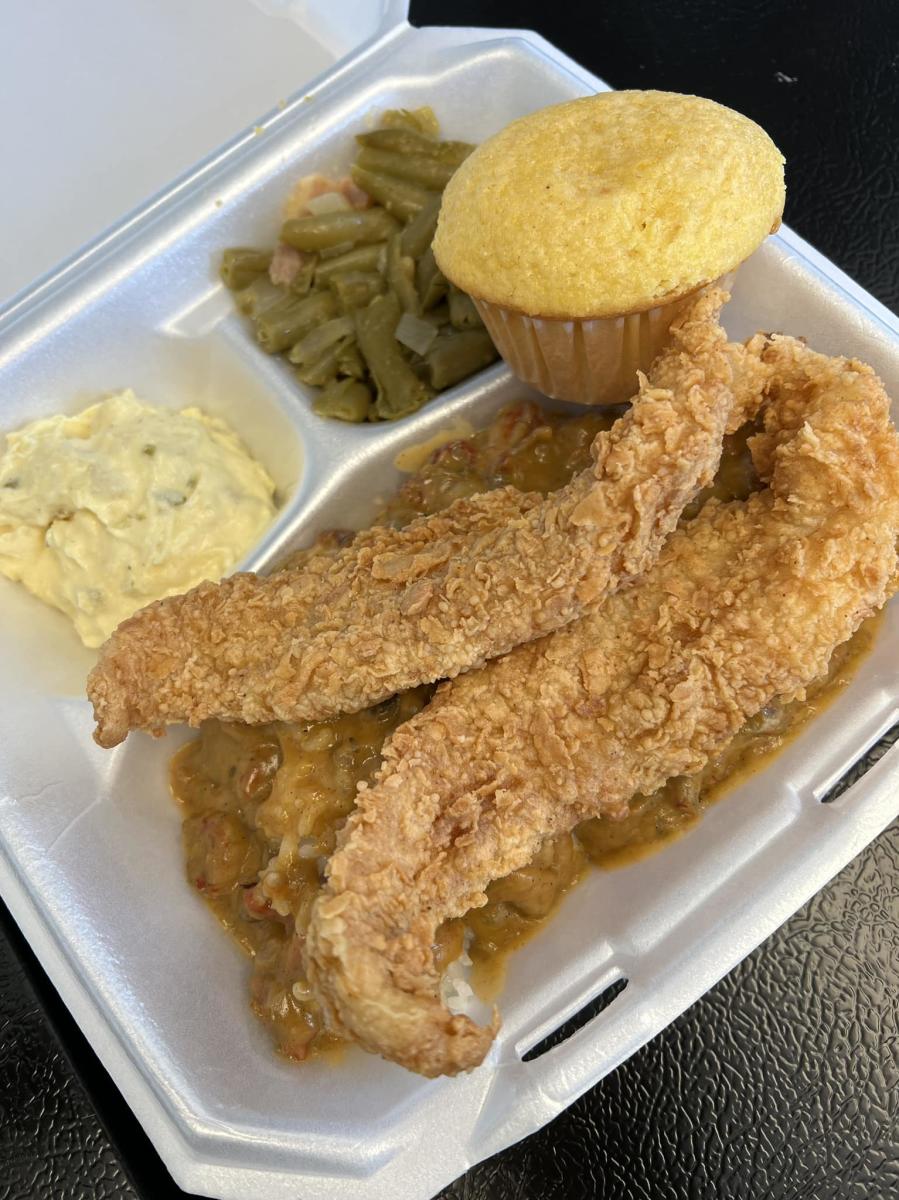 4150 W Congress St, Lafayette, LA 70506
(337) 769-3205
There's a new plate lunch place in town! Soul Haus focuses on soul food and cajun dishes to feed your soul. Red beans and rice is a staple all week, but there are rotating specials throughout the week, with Sunday offering BBQ. Favorites are meatloaf, smothered pork chops, and fried catfish topped with etouffee. The sides can be customized with many options, giving you endless plate lunch combinations.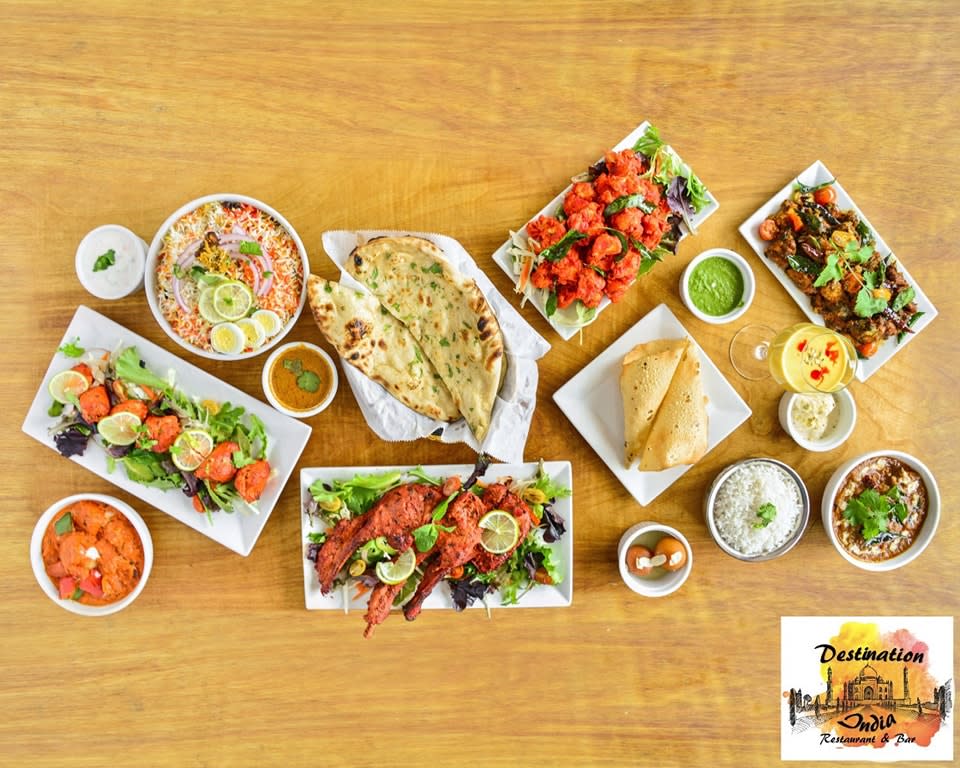 5503 Johnston St, Lafayette, LA 70503
(337) 534-4848

Indian food lovers rejoiced when Destination India opened near Todd's Carwash. This full-service restaurant and bar offer a buffet during lunch hours and a full menu of beer, wine, cocktails, and dinner entrees. They offer the classics such as chicken tikka masala, palak paneer, and vindaloo. They have an extensive vegetarian menu and tandoori specials.
6699 Johnston St, Lafayette, LA 70503
(337) 554-0833
There are so many Chinese restaurants in town, and opening a new one, you need to stand out. Spicy House is doing just that with authentic Chinese dishes, all served in various spicy sauces to set themselves apart. You won't find sticky orange, msg heavy chicken here - try the dry fried string beans, cumin beef, or the scallion pancakes. Most dishes have some heat, but you can adjust up or down per request depending on your spice tolerance.
2022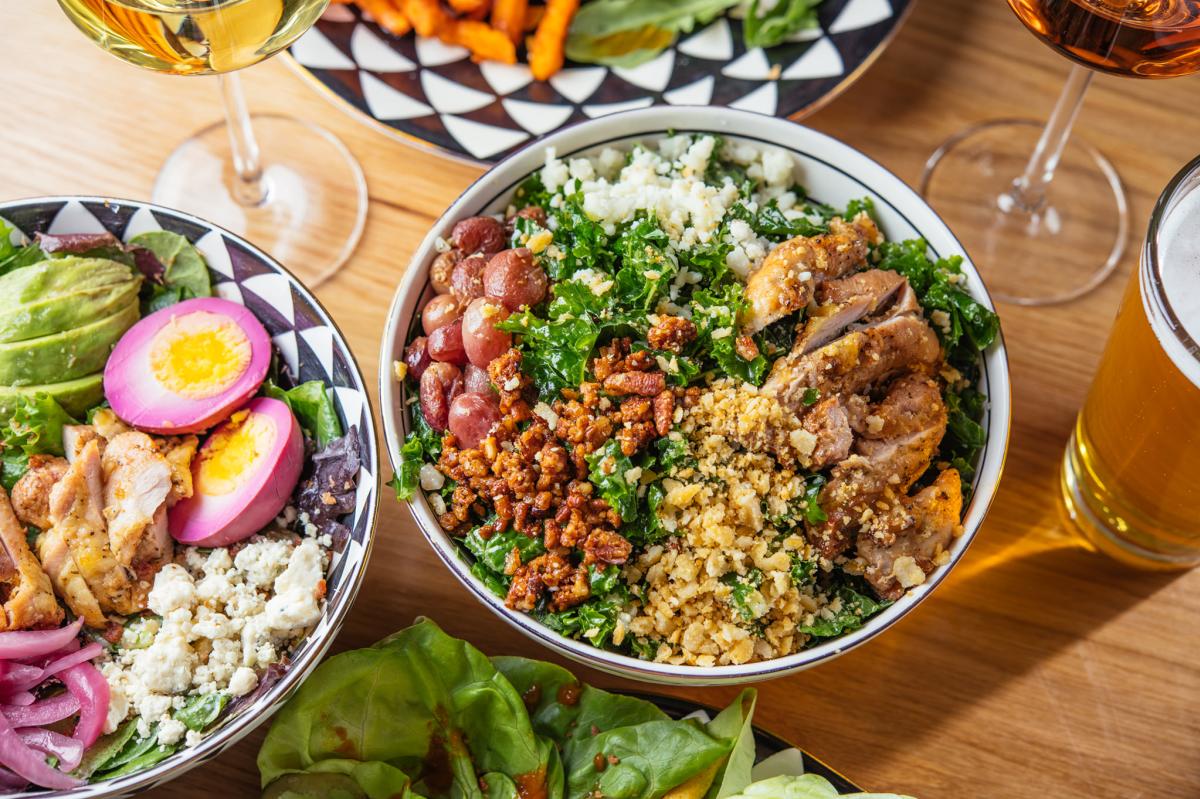 Image courtesy of Facebook.com/MercyKitchenLFT/
1312 Verot School Rd, Lafayette, LA 70508
(337) 345-1123
Walking into Mercy Kitchen is like walking into Willy Wonka's Chocolate Factory for adults. The concept was born out of the pandemic and meant as a haven similar to your friend's kitchen. (None of my friends have kitchens that look like the interior of Mercy, but ok.) Fancy cocktails, boozy "sno cones" and sharable plates make Mercy Kitchen an excellent spot for gathering with friends.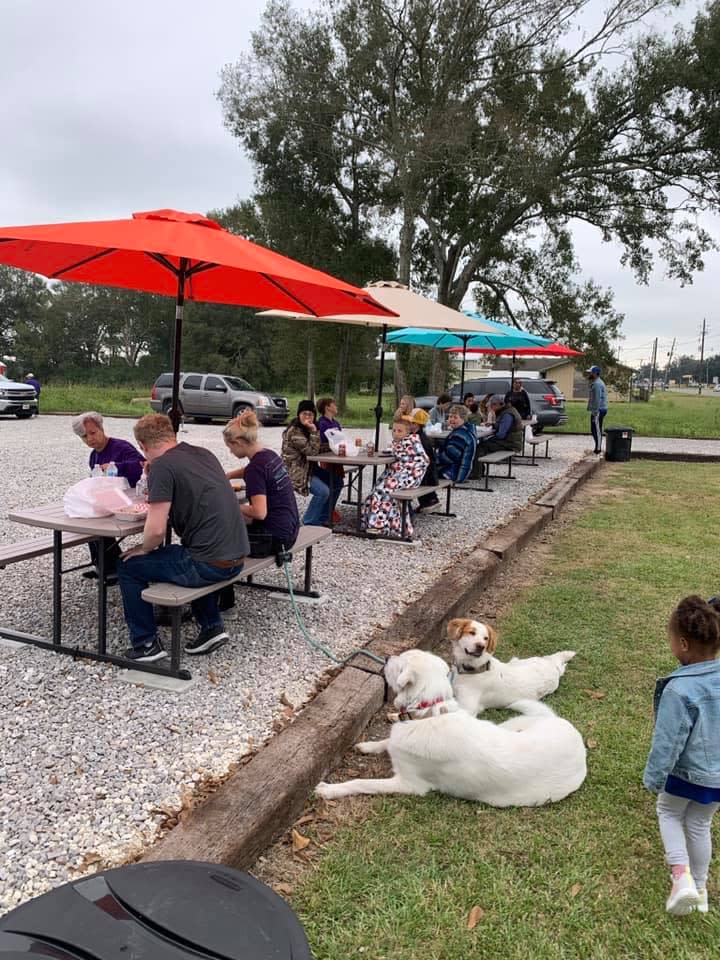 Image courtesy of Facebook.com/Catalon-Legacy-Food-Truck-Park
8105 Maurice Ave, Maurice, LA 70555
(832) 651-4310
Larger cities have hosted food truck parks for several years now, but this area is seeing its first. Located just outside of Lafayette is Catalon Legacy Food Truck Park. The trucks rotate out regularly, so there's always a new surprise to try! The park has covered picnic tables and five food truck spots to choose from. Regular trucks are black-owned and include Nina Creole, Aww Shucks, Mo's La Seafood and Cajun Cuisine, and G&G Catering.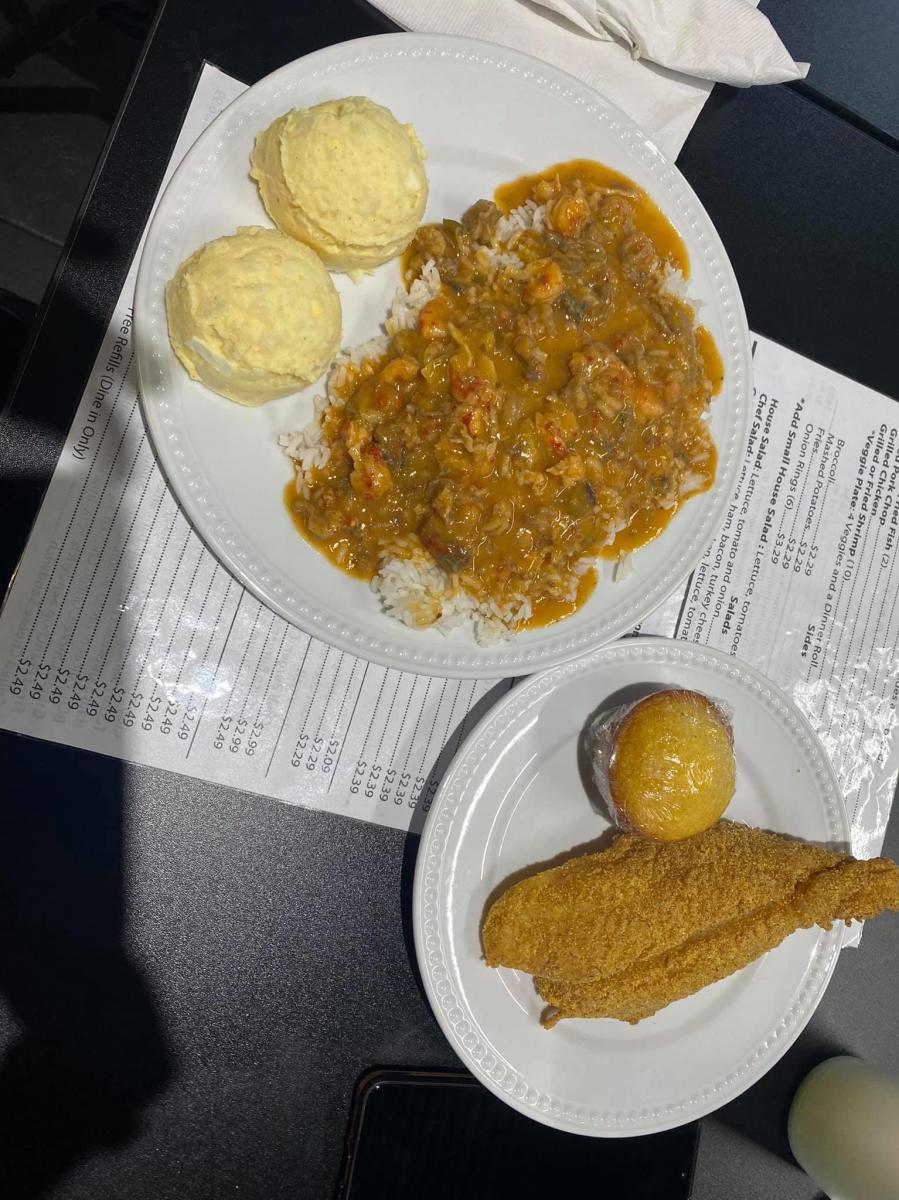 Image courtesy of Facebook.com/HEAVENLYTASTE2
1043 Johnston St, Lafayette, LA 70501
(337) 769-3986
Comfort food, soul food, breakfast - you name it, they got it. Heavenly Taste is a black-owned, down-home breakfast and lunch joint with biscuits to die for and some of the best fried chicken in town! Stop by for a BBQ rib plate lunch or live music on the weekends.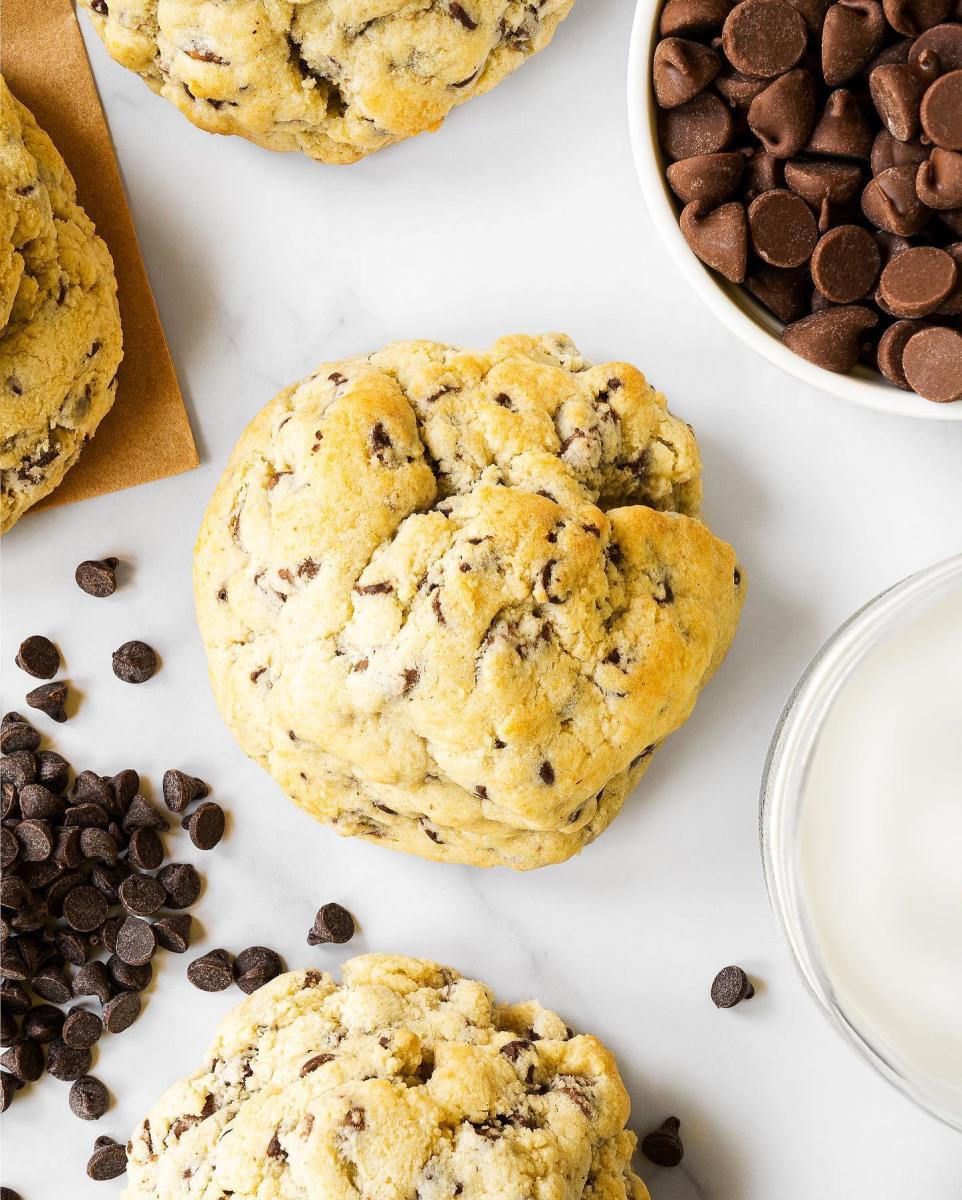 Image courtesy of Facebook.com/EatCarolinesCookies/
1921 Kaliste Saloom Rd #124, Lafayette, LA 70508
(337) 534-0032
At the ripe young age of only 19, Caroline Marryman grew her love of cookies from social media to a brick-and-mortar shop. You can order dozens of her handmade cookies or just a few. Caroline rotates out seasonal flavors monthly and has a few regular options as well. With cookies like gingerbread and peppermint hot cocoa, it's hard not to want to try everyone!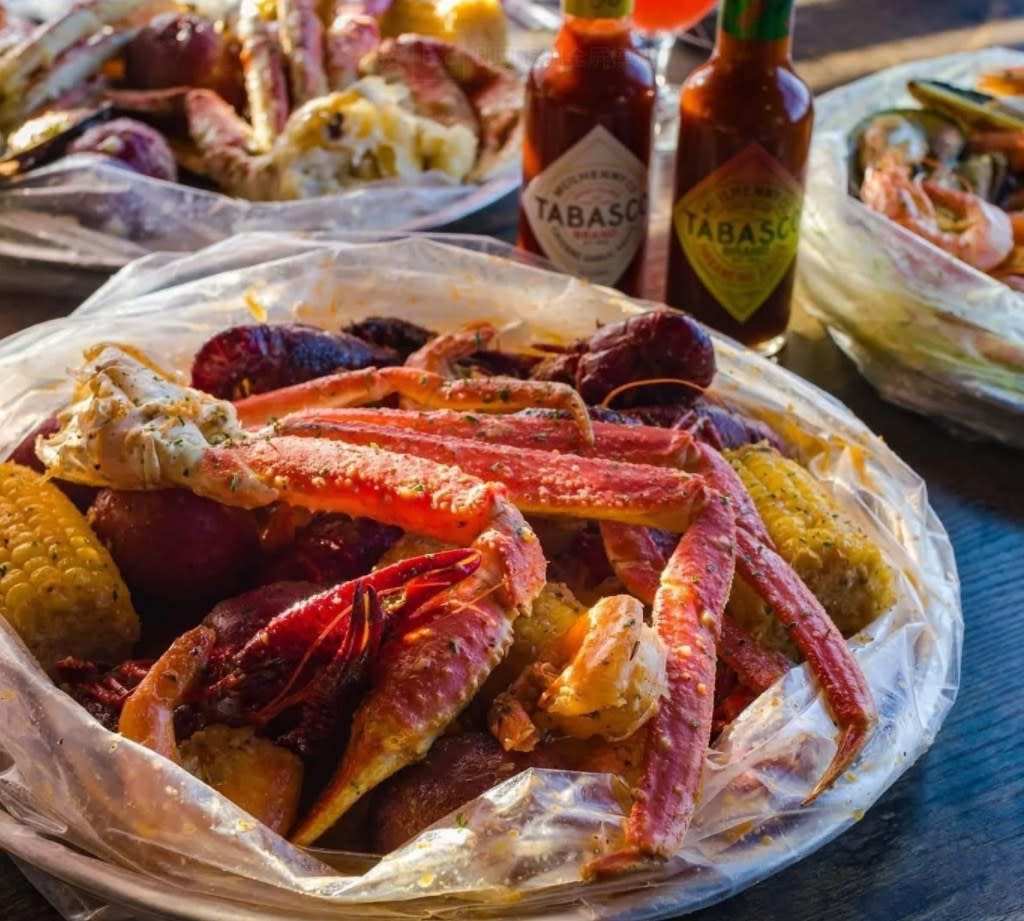 Image courtesy of Facebook.com/RedAnchorSeafood/
5621 Johnston St, Lafayette, LA 70503
(337) 703-3008

If you love boiled seafood of all kinds, you can create your boil pot at Red Anchor Seafood. You can choose from mussels, clams, crawfish, crabs, shrimp, scallops - the list goes on! If you're not into boiled seafood, they have a list of fried options as well.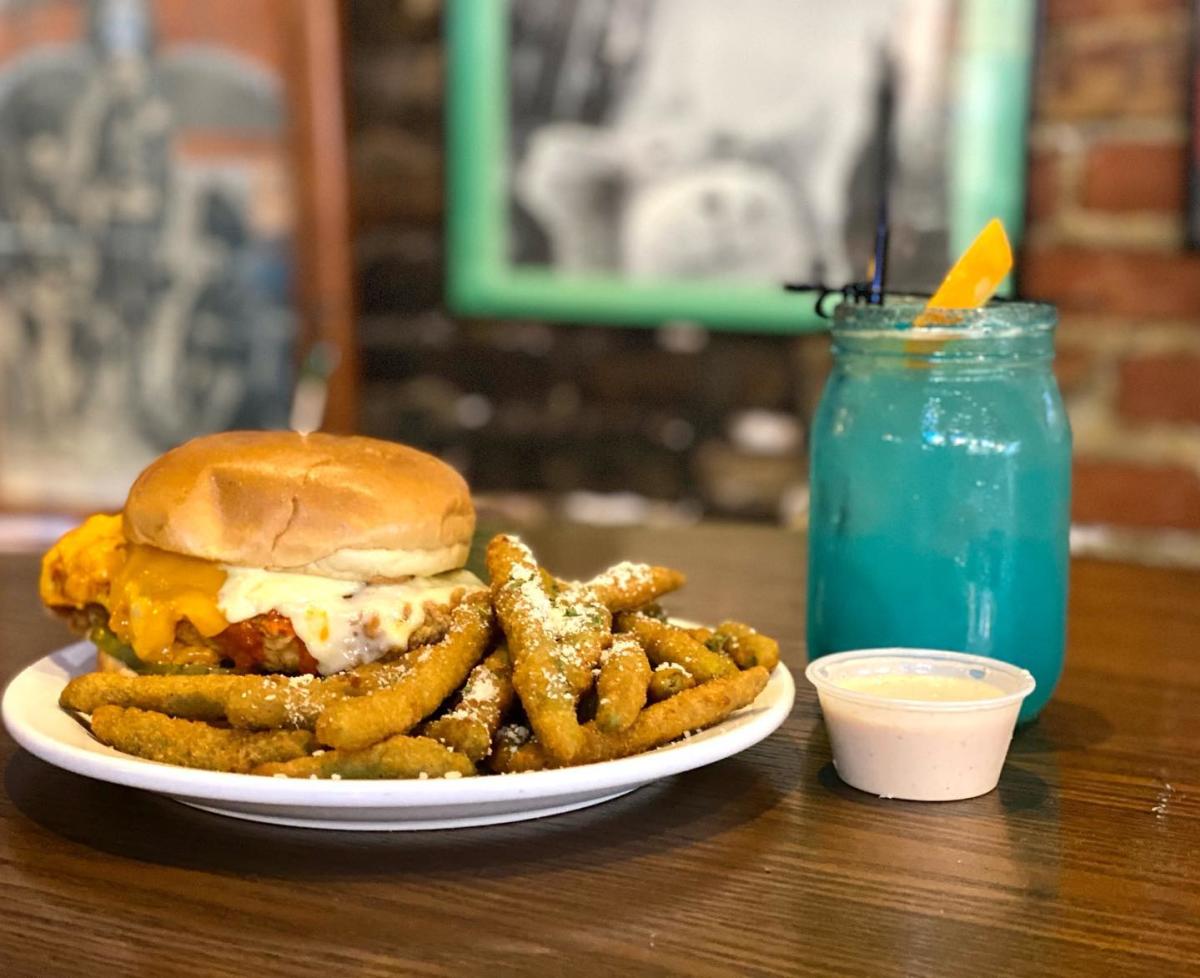 Image courtesy of Facebook.com/LunaBarAndGrill/
533 Jefferson St, Lafayette, LA 70501
(337) 412-6092

For decades, Luna Bar & Grill has been a mainstay in downtown Lake Charles. So much so, they decided to expand the concept to downtown Lafayette. If you've ever been to the original location, you'll find the sister restaurant is an identical twin to the first location. The menu offers fun, relaxed drinks and celestial-inspired sandwiches, wraps, and salads. Favorites are the Remoulade Trio: a mix of crawfish, lump crab, and grilled shrimp, or the Mars: a cheesy turkey sandwich with provolone and olive mix.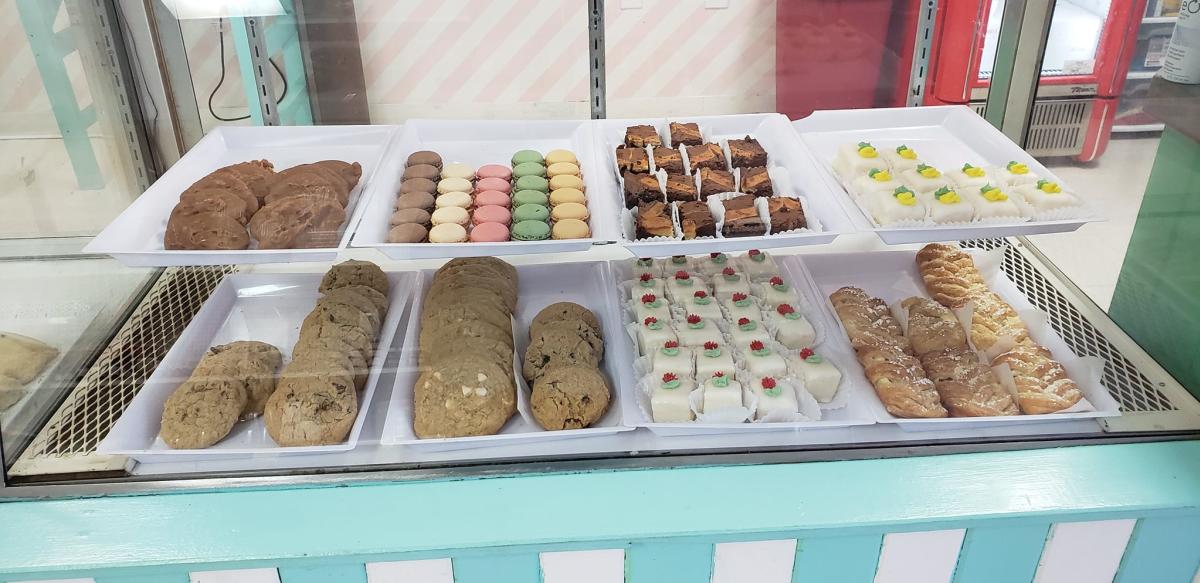 Image courtesy of Facebook.com/SweetEnvieLLC/
4302 Moss St, Lafayette, LA 70507
(337) 344-4425

The second women-led bakeshop on our list is also black-owned! Sweet Envie offers sweet treats as well as baking supplies. So if you'd rather whip up your own cupcakes, you can still support this locally owned business. Choose from carrot cake, pralines, cheesecake, or petit fours. Sweet Envie offers her baked goods in larger quantities, so it's perfect for feeding a crowd or hosting a party.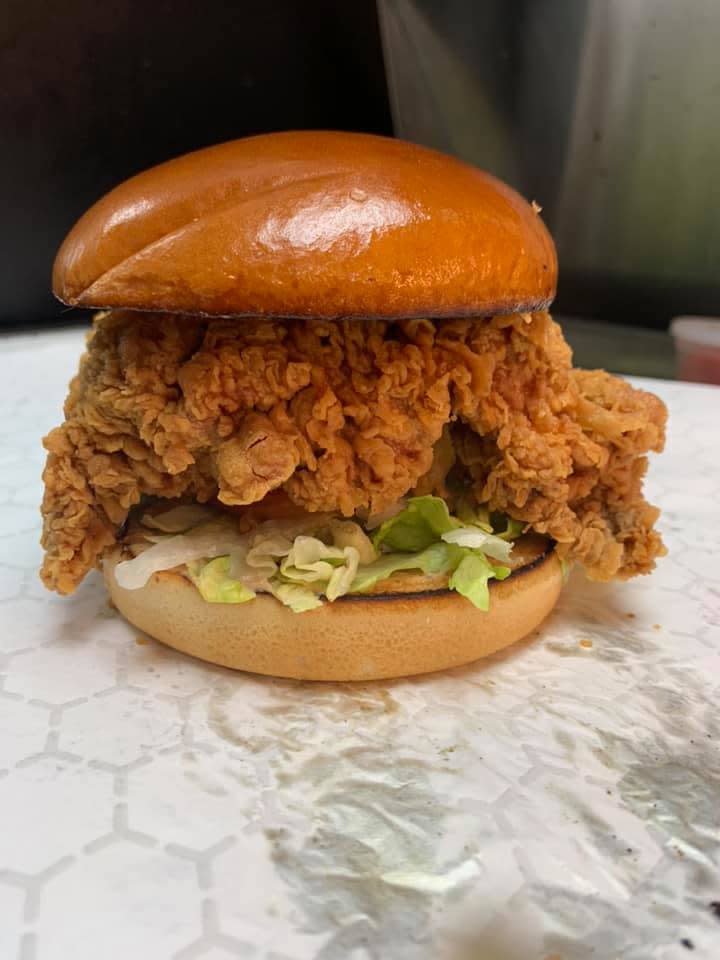 810 SE Evangeline Thruway, Lafayette, LA 70501
(337) 484-3388

A new shop along the I-49 corridor, Poppa's Fried Chicken opened in late 2020 and is serving up freshly made wings, burgers, seasoned fries and poboys. While "fried chicken" may be part of the namesake, Poppa's burgers and sandwiches are where they shine. Try the Big Poppa or the Mac Tsunami, a double patty burger topped with gooey mac and cheese.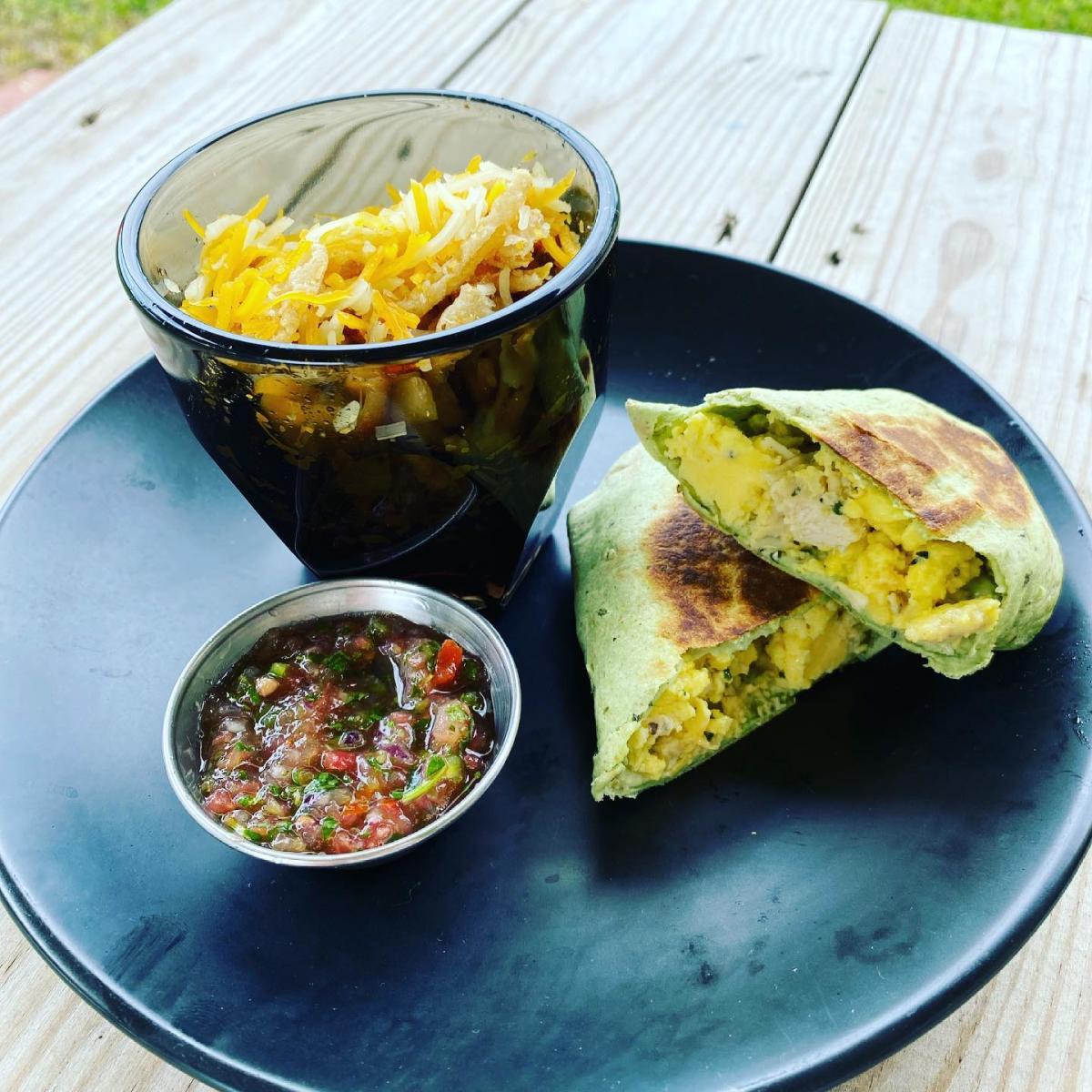 1821 Chemin Metairie Rd, Youngsville, LA 70592
(337) 573-4542
If you're looking for a spot to swing by in the morning for a quick cup of locally roasted coffee, pastries, macaroons or other sweets, Huya is a one stop shop. Huya serves up Reve Coffee paired with Bonne Vie Macaroons, house-made pop tarts, or gourmet toasts. Try the avo caprese toast: garlic cheese sourdough topped with avocado, tomatoes, fresh basil and mozzarella cheese.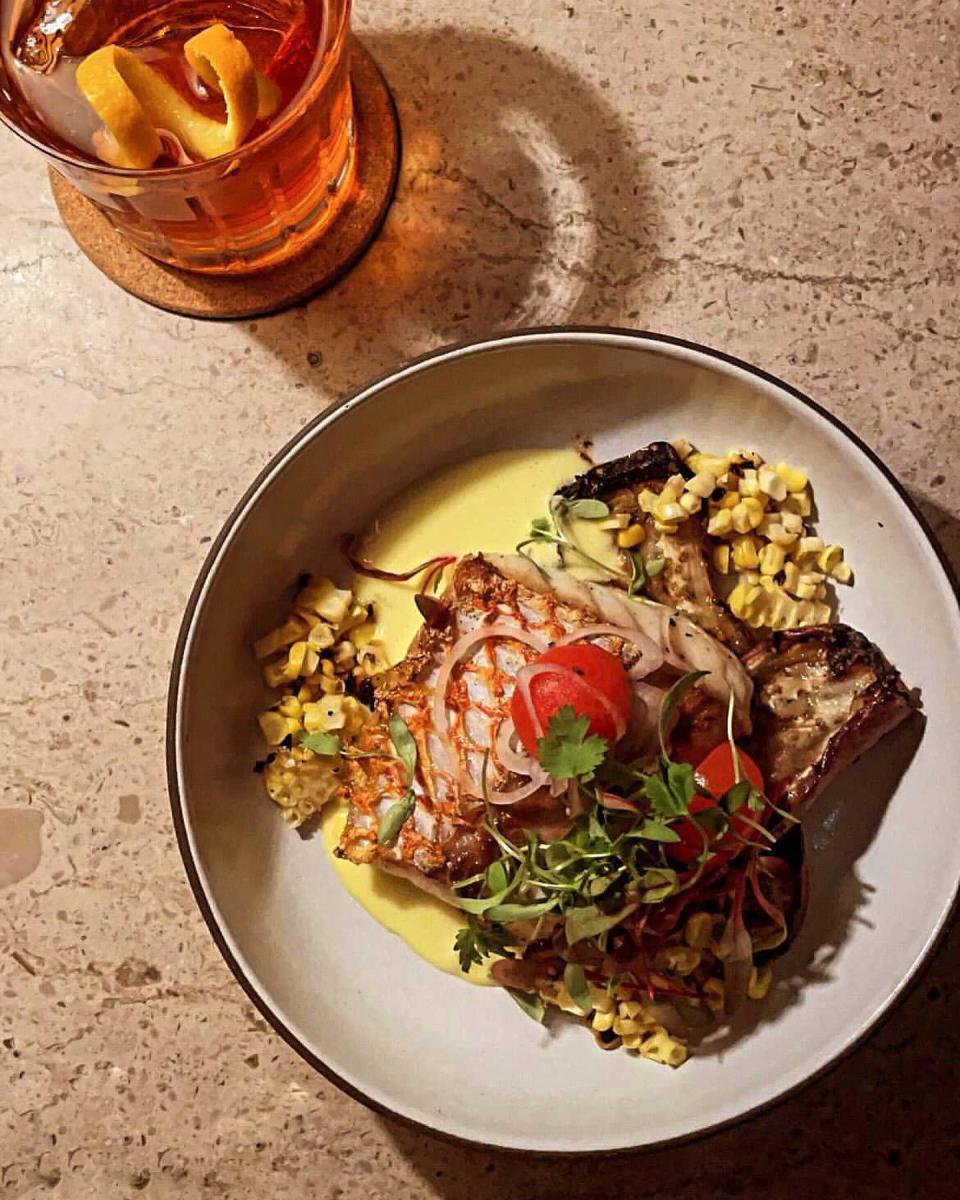 551 Jefferson St, Lafayette, LA 70501
(337) 534-0682

The hottest new restaurant on the scene is Vestal, the brainchild of chef Ryan Trahan. Vestal is offering an upscale dining experience in a historic building in the heart of downtown Lafayette. It features American cuisine with a Southern flare: steak, seafood, and handcrafted cocktails. The bar incorporates the smoky, woodfire theme with many of their drinks such as charred garnishes and smoked syrups. Grab a seat at the bar to watch the magic happen in the open concept kitchen.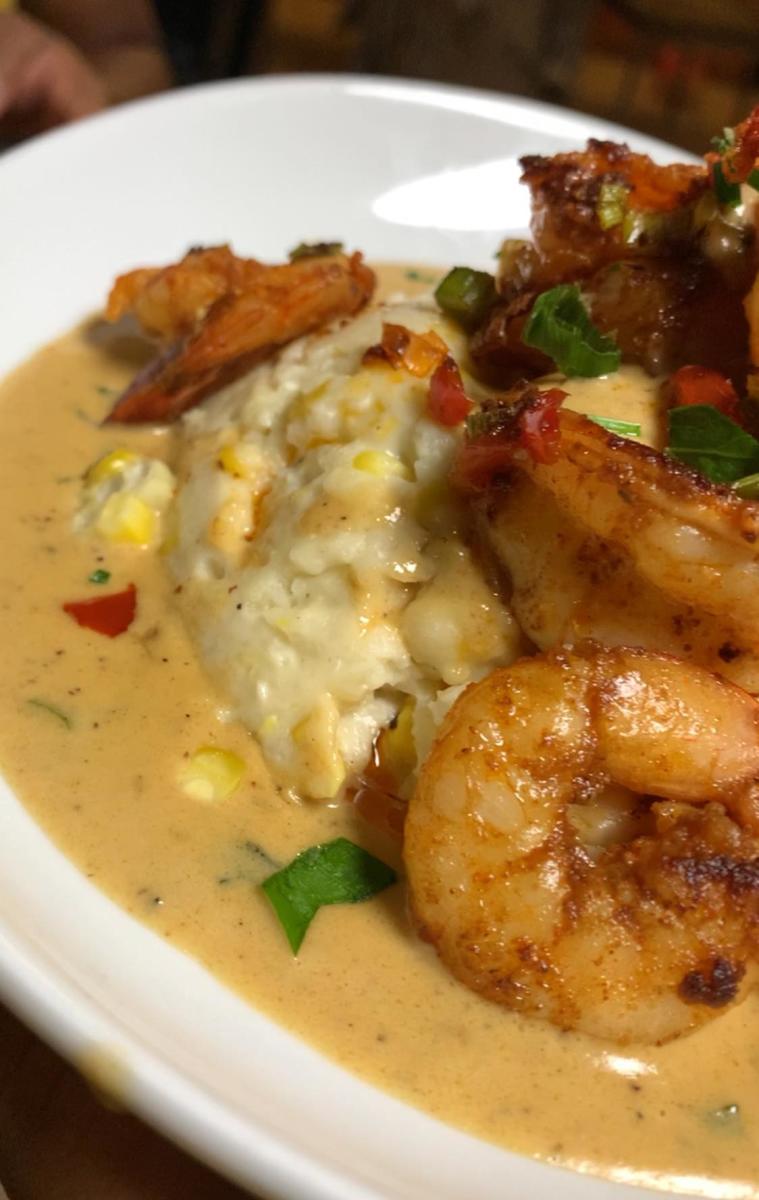 2700 N University Ave, Carencro, LA 70507
(337) 456-7615

Don't let this gas-station adjacent storefront fool you. Brynn & Maia's brings the plate lunch concept up a notch. Forget oversized styrofoam, pinkies up. Featuring daily lunch specials like shrimp and grits, blackened catfish, red bean with smoked turkey and smothered oxtail rice and gravy, it's no wonder they sell out on a regular basis. Go early for the best selection.
Hideaway on Lee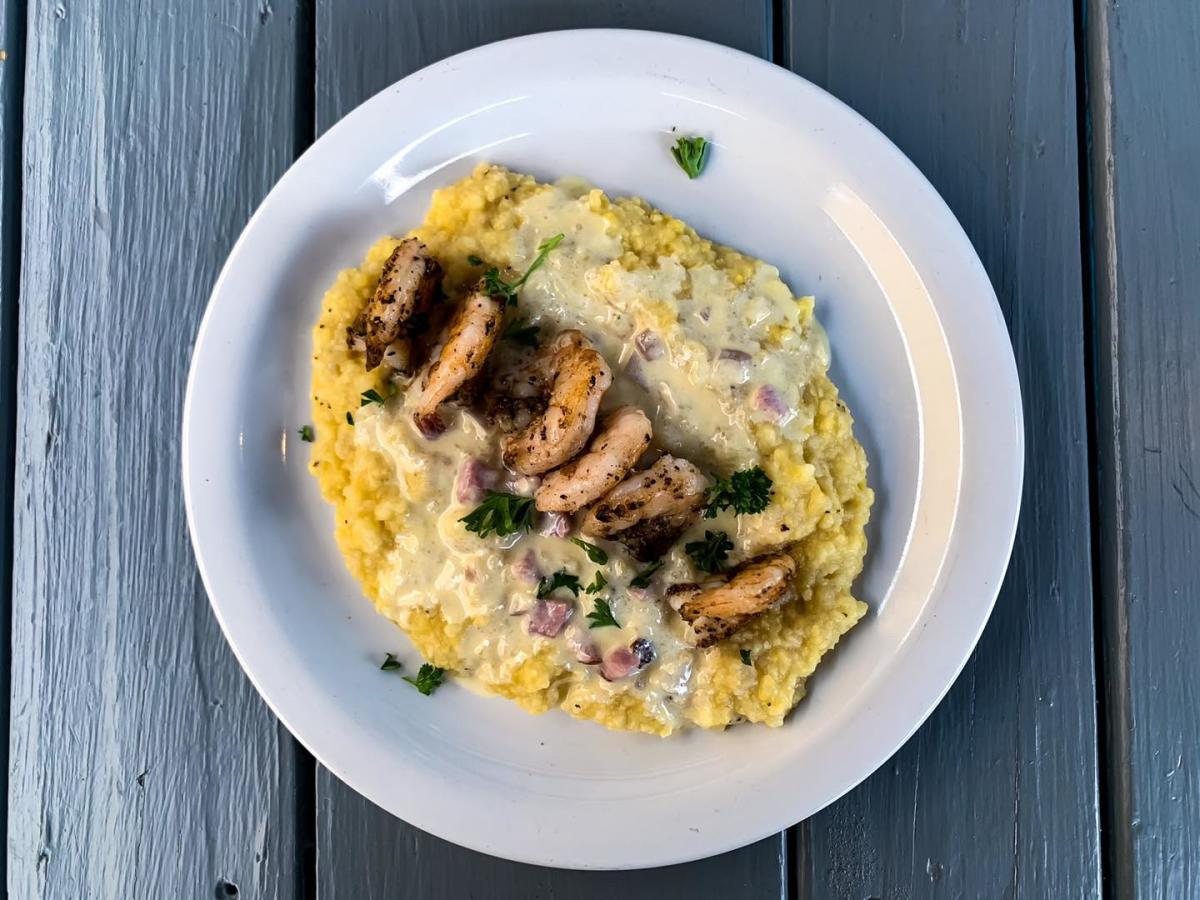 Image courtesy of Facebook.com/HideawayOnLee
407 Lee Ave, Lafayette, LA 70501
(337) 484-1141
https://www.hideawayonlee.com/
This newly renovated house-turned-music venue opened in the summer of 2020 and offers a spacious outdoor patio (perfect for social distancing), live music, a casual food menu, and specialty cocktails. Go for brunch or trivia night with friends.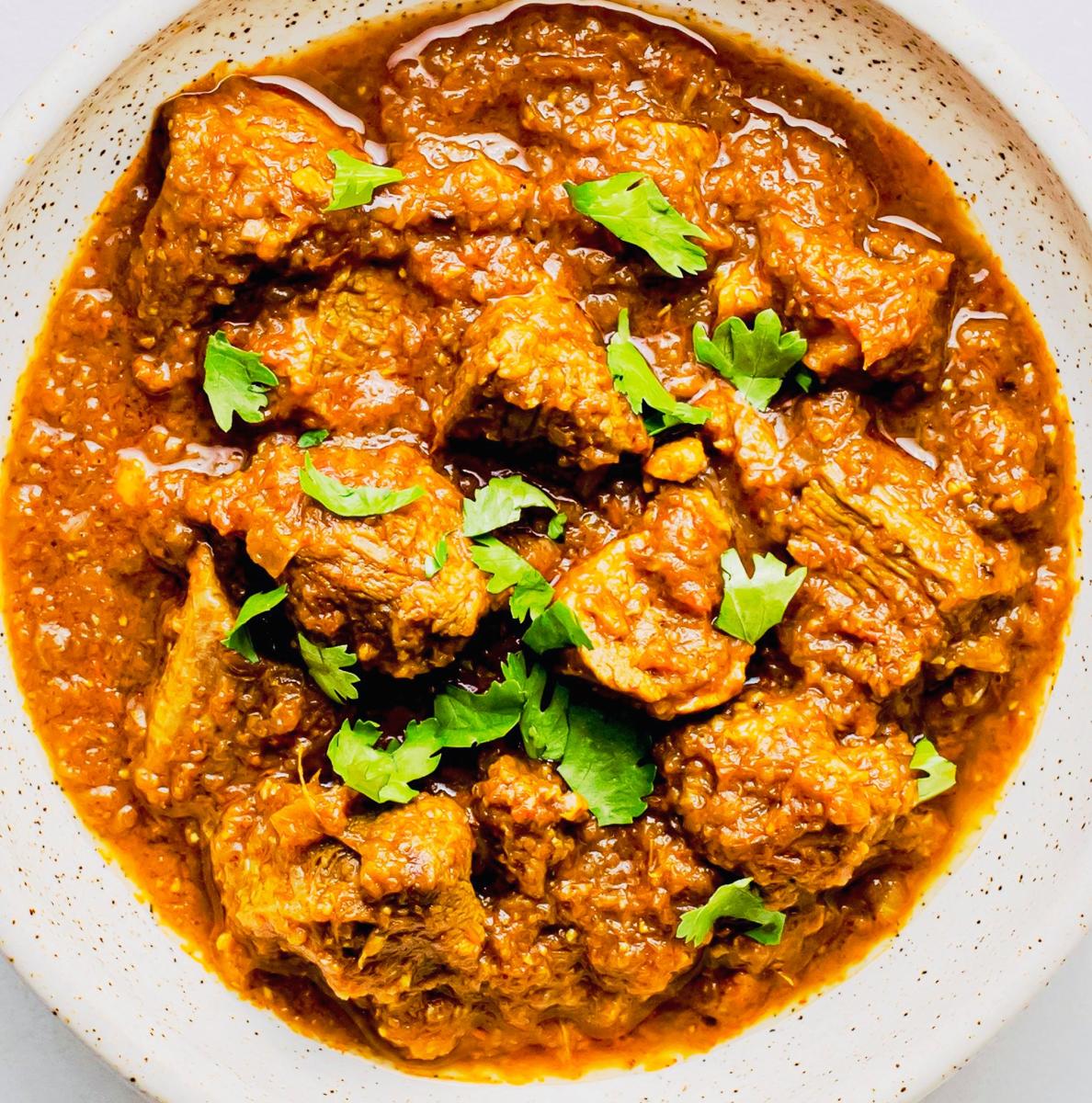 Image courtesy of Facebook.com/PriyasIndianFood/
4807 Johnston St Suite L, Lafayette, LA 70503
(337) 326-8110
Priya's, formerly known as J&J Indian Foods, gained her following at the Lafayette Farmer's Market and has opened a brick and mortar location on Johnston St. Priya's specializes in authentic Indian dishes, including curries with lots of vegetarian options.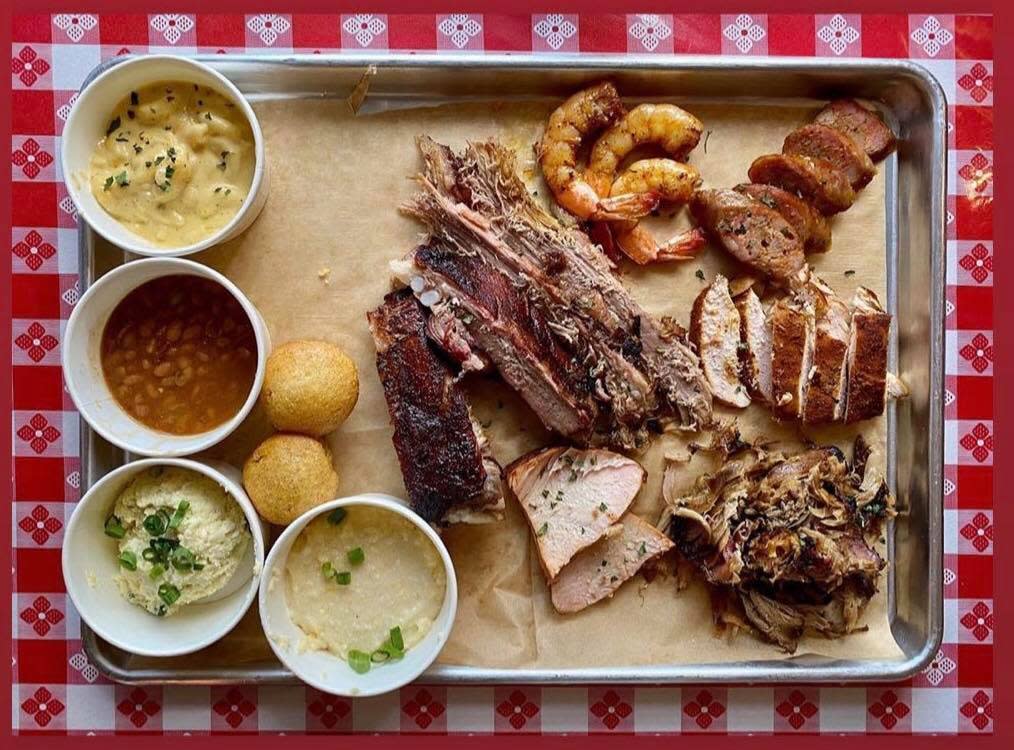 Image courtesy of Facebook.com/EatMidCityBBQ/
117 S College Rd, Lafayette, LA 70503
(337) 345-5950
https://www.eatmidcitybbq.com/
If you're craving Sunday BBQ, this place smokes all their meats in-house from brisket to pulled pork and down-home comfort food sides. Try the mac and cheese and wash it down with a smoked old-fashioned.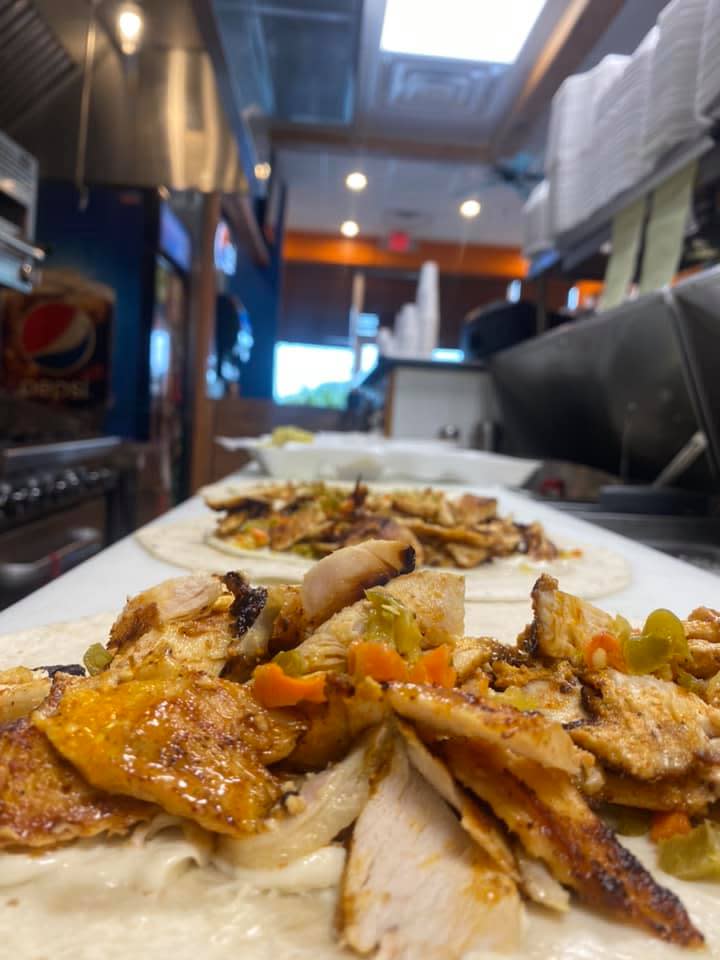 Image courtesy of Facebook.com/Shawarma-Guys-Lafayette/
2668 Johnston St., Lafayette, LA 70503
(337) 703-4435
A small, regional chain in New Iberia opened a third location next to Albertsons on Johnston Street in Lafayette. This fast-casual restaurant concept serves up Mediterranean eats.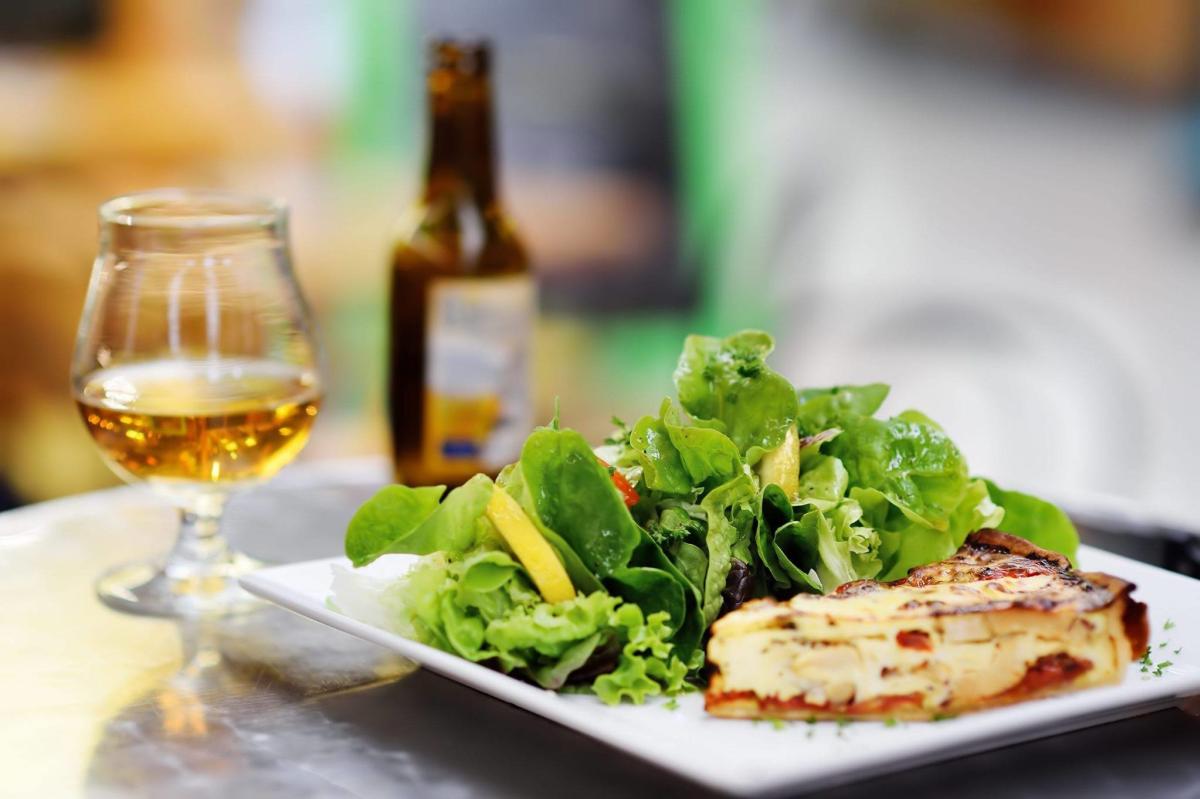 Image courtesy of Facebook.com/JanesFrenchCuisine
618 E University Ave., Lafayette, LA 70503
(337) 534-0442
Can't travel to Paris this year? A visit to Jane's may cure your French craving. They serve contemporary Parisian cuisine right in Lafayette. The menu uses high-quality, seasonal ingredients that focus on French classics with a modern twist. Perfect for a romantic dinner.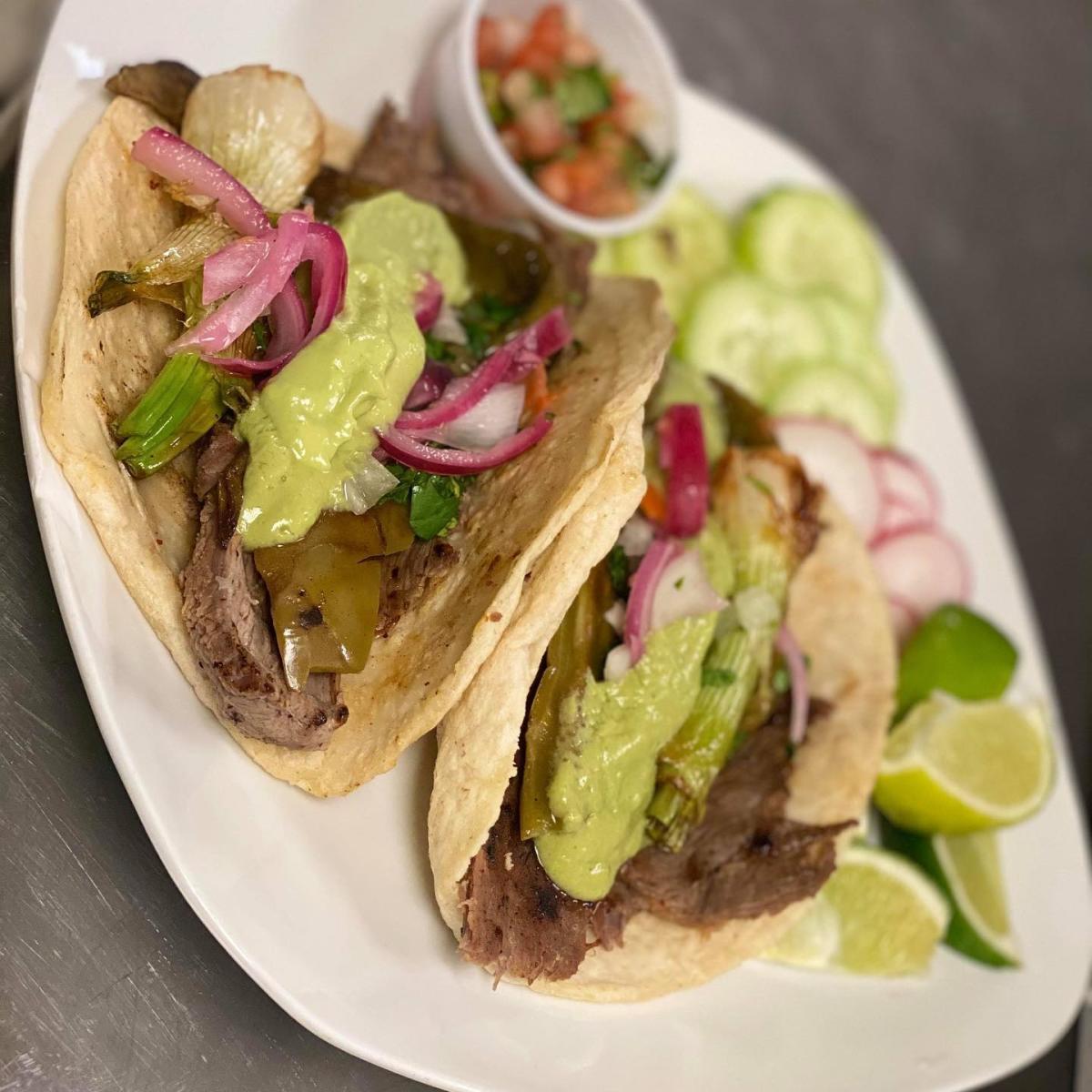 Image courtesy of Facebook.com/Taqueria-El-Mexicano/
110 Mimosa Pl Ste A Lafayette, LA 70506
(337) 400-3117
Another new brick and mortar, Taqueria El Mexicano, started as a local food truck and has recently expanded. They serve up traditional street tacos, tortas, and tostadas. Cool off in the summer heat with a Michelada or margarita.
2020
It seems like every week something new is opening its doors and giving South Louisiana residents an additional option to wine and dine. Whether you're looking to expand your palate or find a new haunt to add to your regular list of splurges, here's a list of all the recent restaurant openings.
Don't see your favorite new restaurant on this list? Click here and let us know!
Please note this is an ongoing list. Check back regularly for new additions!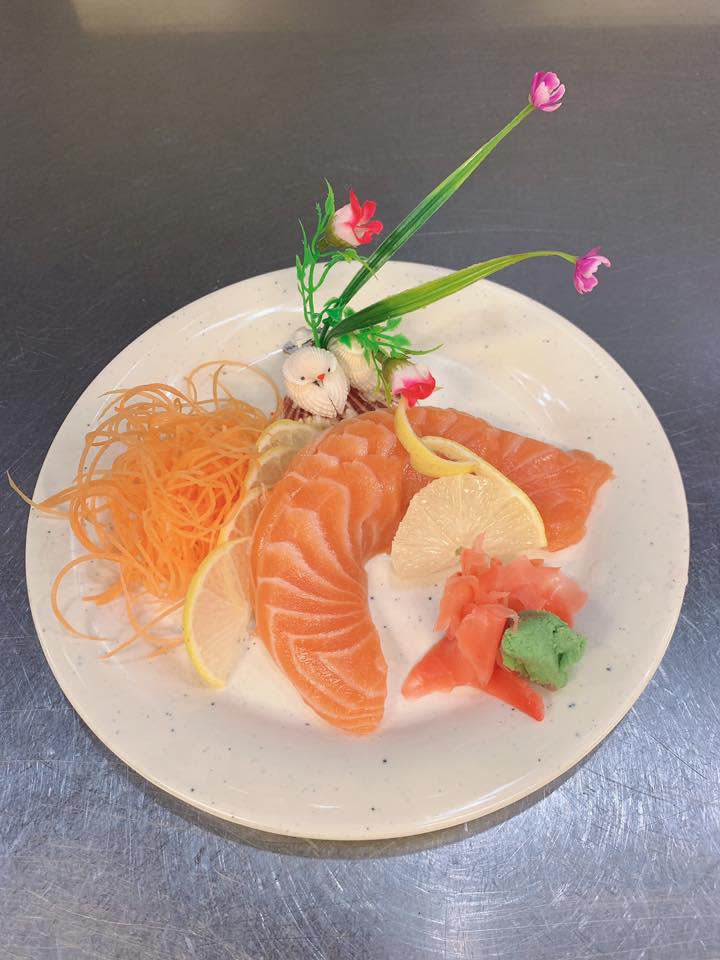 Image courtesy of Facebook.com/GLs-Mongolian-Grill
5741 Johnston St
(337) 443-9988
http://www.glsmongolianla.com
Sunday - Thursday 11 a.m. - 9 p.m.
Friday - Saturday 11 a.m. - 9:30 p.m.
After a long line of restaurant closures surrounding the Acadiana Mall, diners are finally starting to get new options popping up. GL's Mongolian Grill offers fresh sushi and grilled options fit for diets from all walks of life. Their goal is to stay away from anything fried, giving diners a place to taste traditional Japanese dishes without the guilt.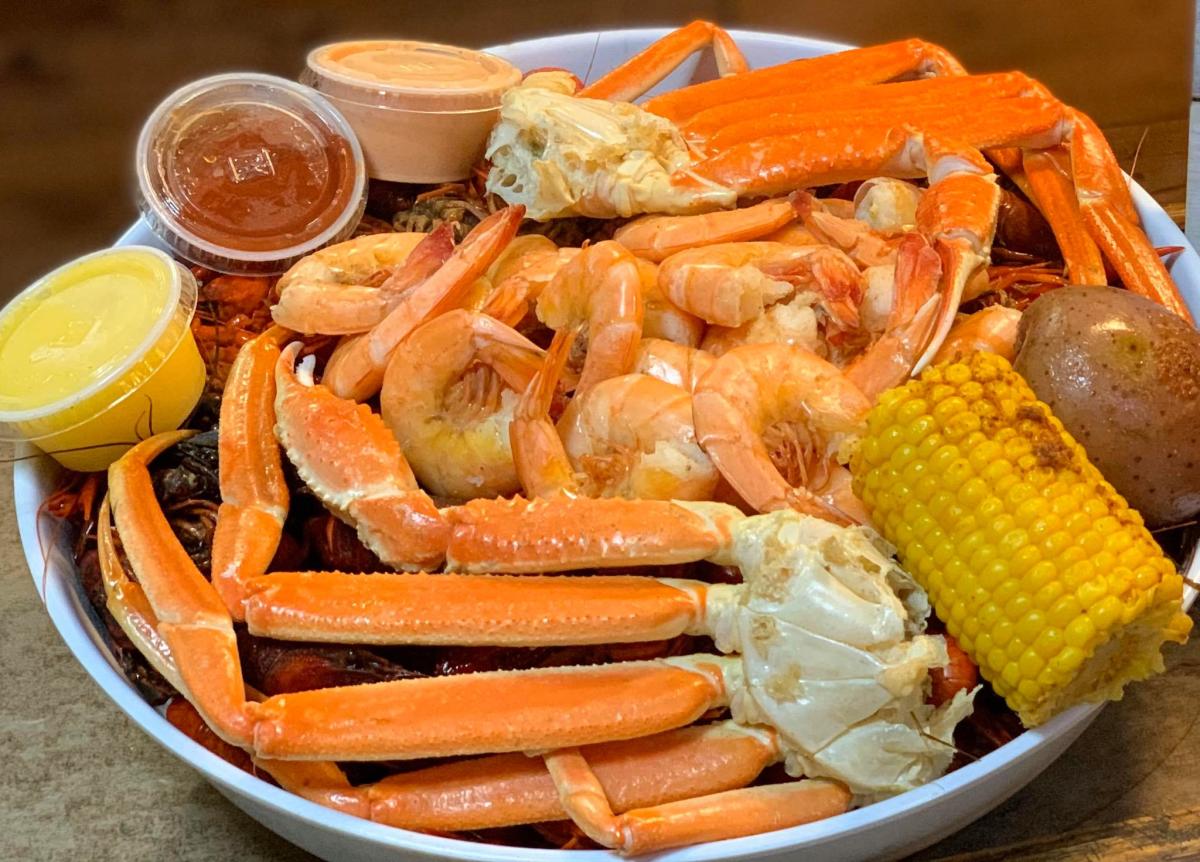 Image courtesy of Facebook.com/Trappsbroussard/
209 N. Morgan Ave (Broussard)
(337) 330-8443
Monday - Thursday 11 a.m. - 9 p.m.
Friday - Saturday 11 a.m. - 10 p.m.
Just in time for primetime crawfish season, the Trappey family (of hot sauce and canned vegetable fame) has opened its doors on a brand new Cajun restaurant and boilhouse in the heart of Broussard. From piping hot mudbugs straight from a seasoned water bath to Cajun staples such as fried seafood, red beans and rice, and gumbo, Trapp's offers diners dishes steeped in a famous Cajun family's legacy with a relaxing atmosphere perfect for introducing visitors to Cajun country or relaxing with friends in their large, spacious outdoor dining area.
Royal Curry Indian Cuisine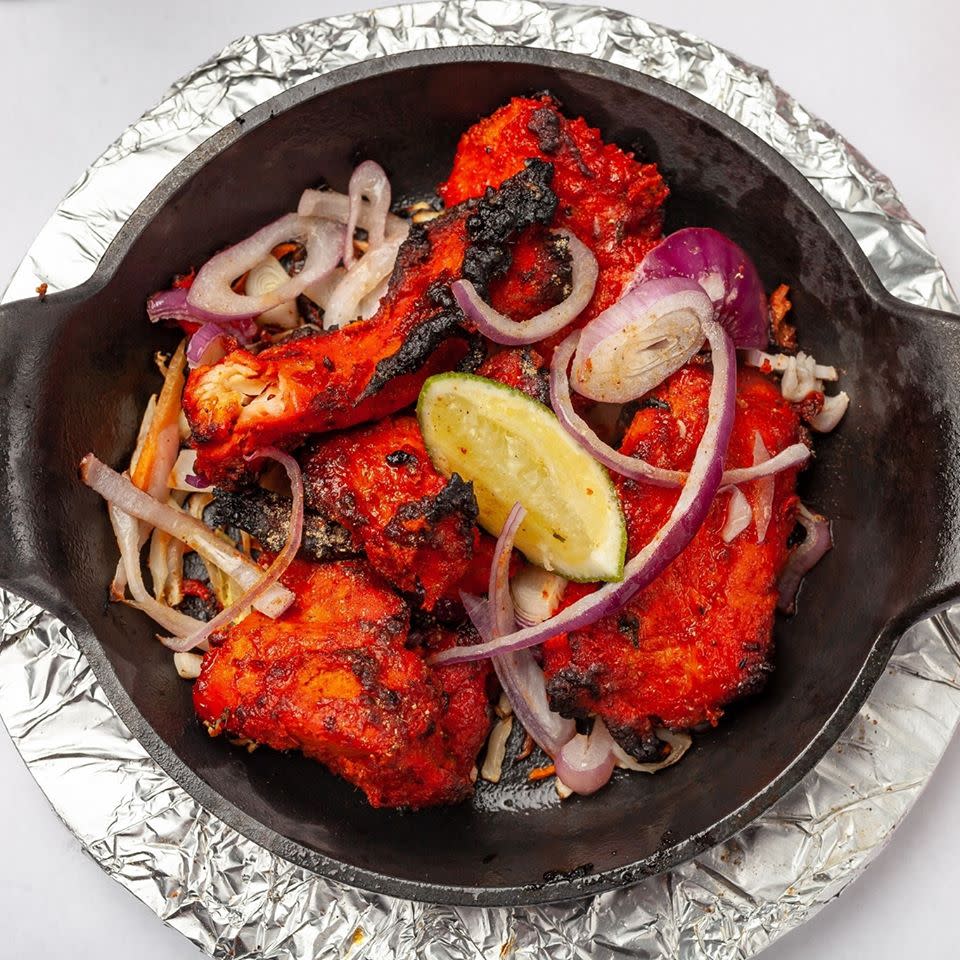 Image courtesy of Facebook.com/RoyalCurryLA/
4510 Ambassador Caffery Pkwy Suite J
(337) 534-8520
Monday – Thursday 11 a.m. – 2 p.m. | 5 – 9 p.m.
Friday – Saturday 11 a.m. – 2 p.m. | 5 – 10 p.m.
Sunday 12 – 8 p.m.
Royal Curry is the latest in a line of Indian restaurants that have popped up over the last few years. The restaurant brings an extensive, diverse menu that caters to diners from all walks of life and dietary beliefs. Not sure what to get? Visit during the lunch buffet and sample multiple dishes. They also offer both local and Indian brews to quench your thirst.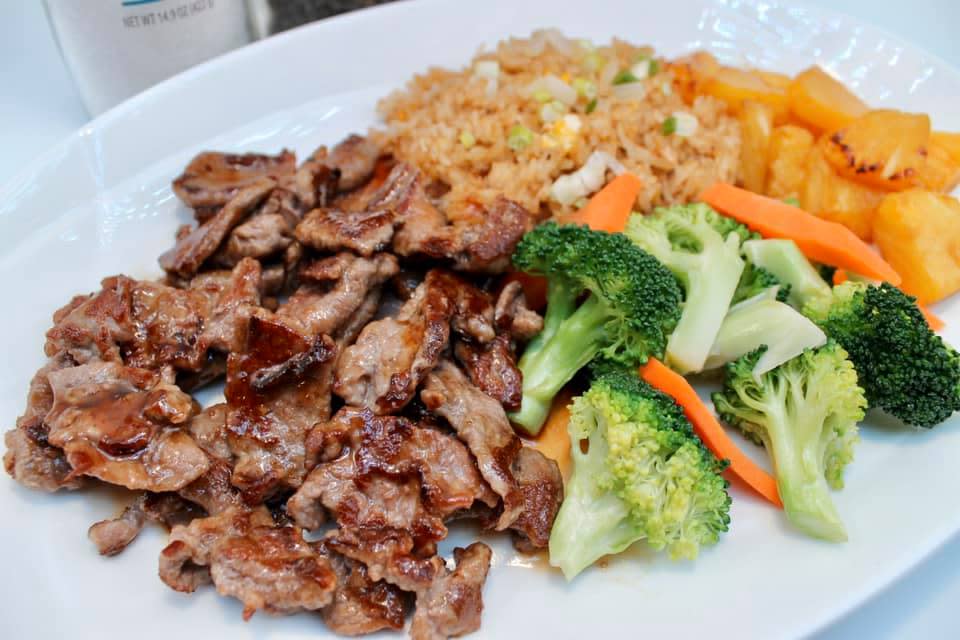 Image courtesy of Facebook.com/Hawaii.Lafayette/
4510 Ambassador Caffery Pkwy Suite E
Monday – Thursday 10:30 a.m. – 9 p.m.
Friday – Saturday 10:30 a.m. – 10 p.m.
Another recent addition to the Caffery Center, Hawaii Grill opened up and is serving up lunch and dinner influenced by Japanese and Hawaiian cuisine. From soups and salads to rice dishes and kid-friendly plates, Hawaii Grill offers an approachable and affordable place to grab a quick bite.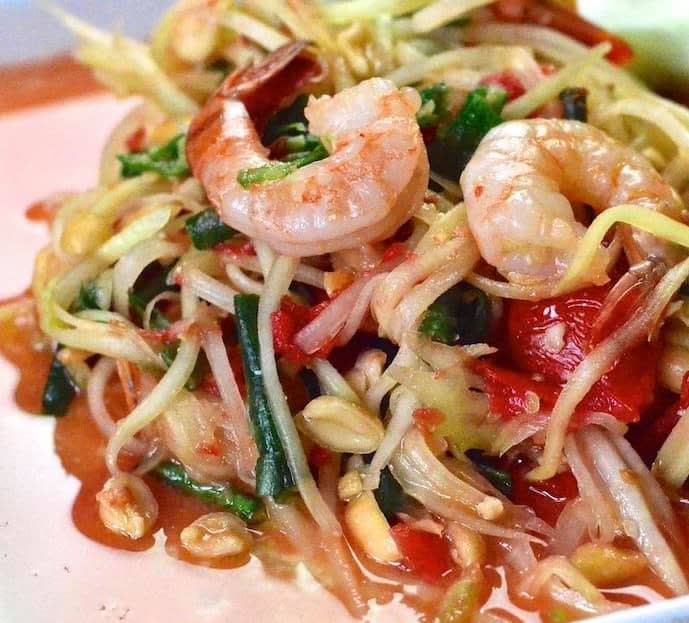 Image courtesy of Facebook.com/MimisFreshAsianCuisine/
607 Kaliste Saloom Rd
Monday – Friday 10:30 a.m. – 9 p.m.
Saturday 11 a.m. – 10 p.m.
Sunday 11 a.m. – 9 p.m.
Mimi's offers Asian cuisine and regular specials as well as a Thai buffet that lunch-goers can rely on to get them through the workweek.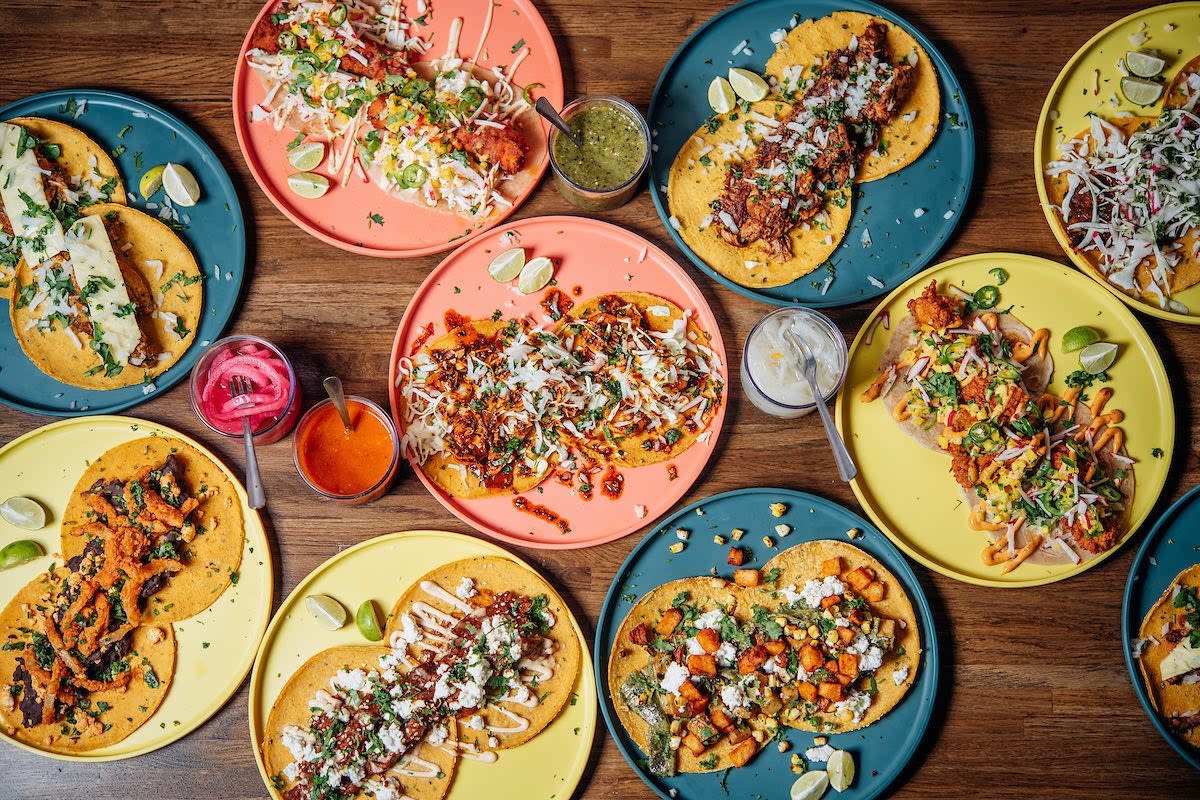 Image courtesy of Facebook.com/TulaTacos/
427 Jefferson St
Monday – Thursday 11 a.m. – 11 p.m.
Friday – Saturday 11 a.m. – 1 a.m.
The newest venture by chef Colin Cormier and restaurateur Gus Rezende, Tula offers diners made-from-scratch-daily tortillas, and inventive takes on traditional tacos and sides. Their bar and outdoor areas are also great places to catch a football game and sip on a couple of craft cocktails that perfectly pair with the restaurant's menu.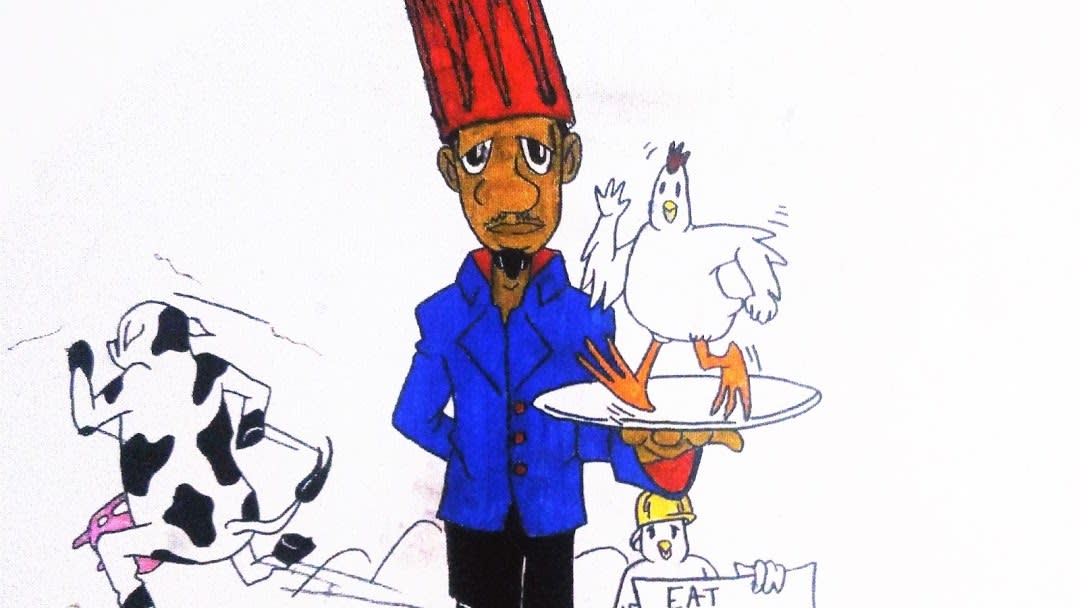 Image courtesy of https://the-brown-skillet-ll.business.site/
1011 E University Ave
Monday – Friday 6 a.m. – 8 p.m.
Saturday 7 a.m. – 3 p.m.
Offering diners a new place to grab a good plate of bacon and eggs, The Brown Skillet serves up breakfast, lunch, and dinner with a side of Southern hospitality. From po-boys and plate lunches to weekly specials and a killer breakfast sandwich, it's the perfect place for nursing your hangover or grabbing a quick lunch during work or before class.