The Acadiana Bar & Grill is just what its namesake describes - a sports bar with classics celebrating all things Acadiana. Think family-friendly atmosphere with arcade games, big screen TVs, and local sports decor across a large, open floor plan.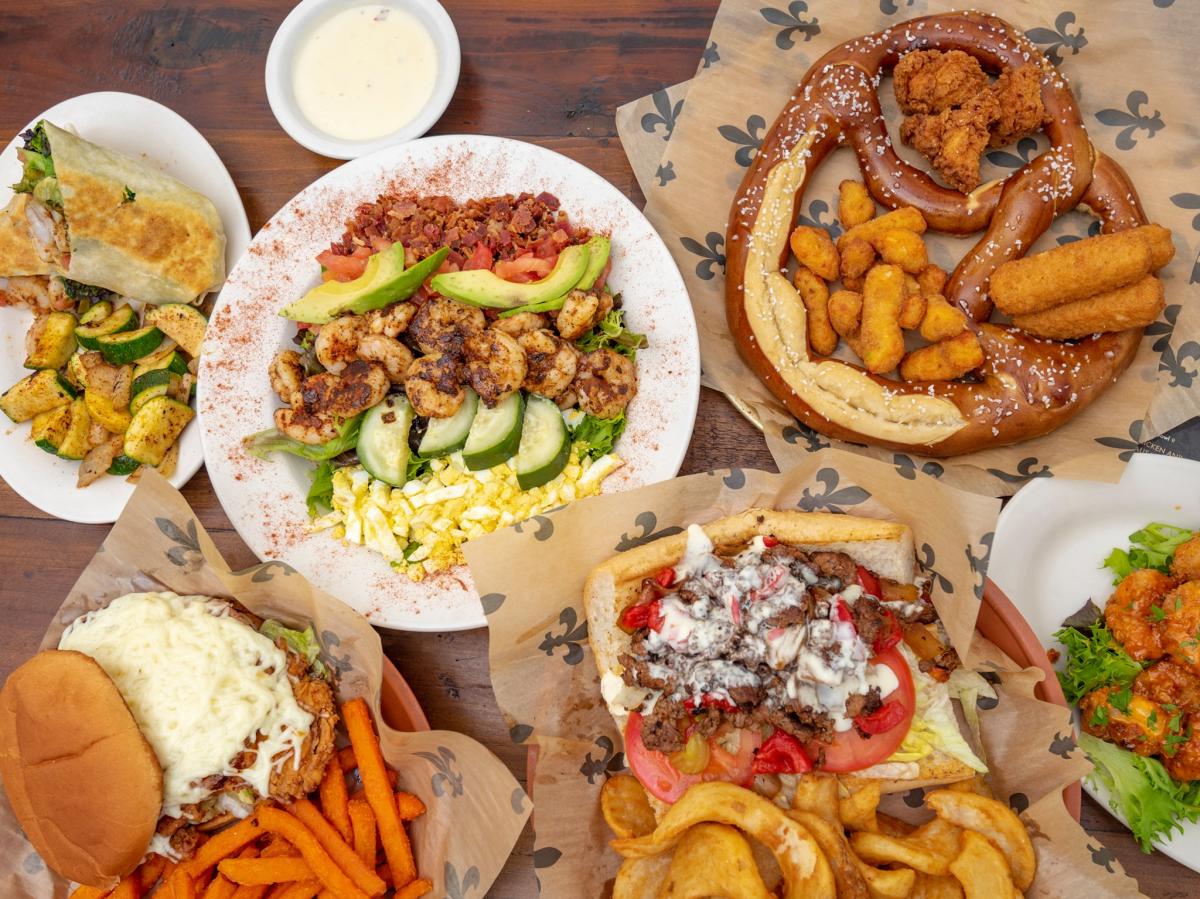 The concept launched in 2017 in a former restaurant space the owners renovated. Walk into a sprawling, laid-back venue to grab a bar stool and watch the game while enjoying bar food with a Cajun flair.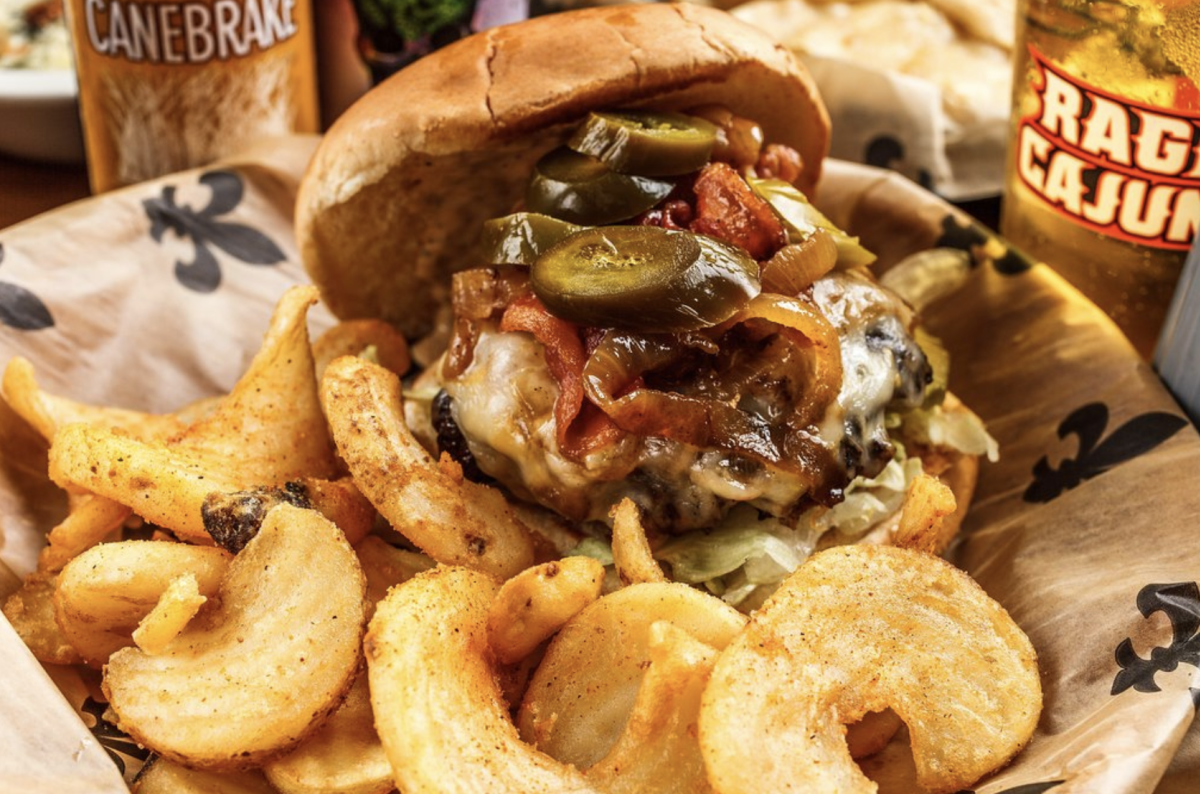 Nestled in what locals consider "Old Youngsville," The Acadiana Bar & Grill offers no-fuss, large portioned plates. If you only want bar snacks, the appetizer menu alone offers over 15 options! The Acadiana Sampler is popular among patrons: steak bites, toasted pretzels, mozzarella sticks, and buffalo wings.
The portions aren't the only thing oversized at the Acadiana Bar. The extensive menu has plenty of options under entrees, poboys, salads, tacos, sandwiches, and burgers. Try the boudin quesadilla or the Cajun fries.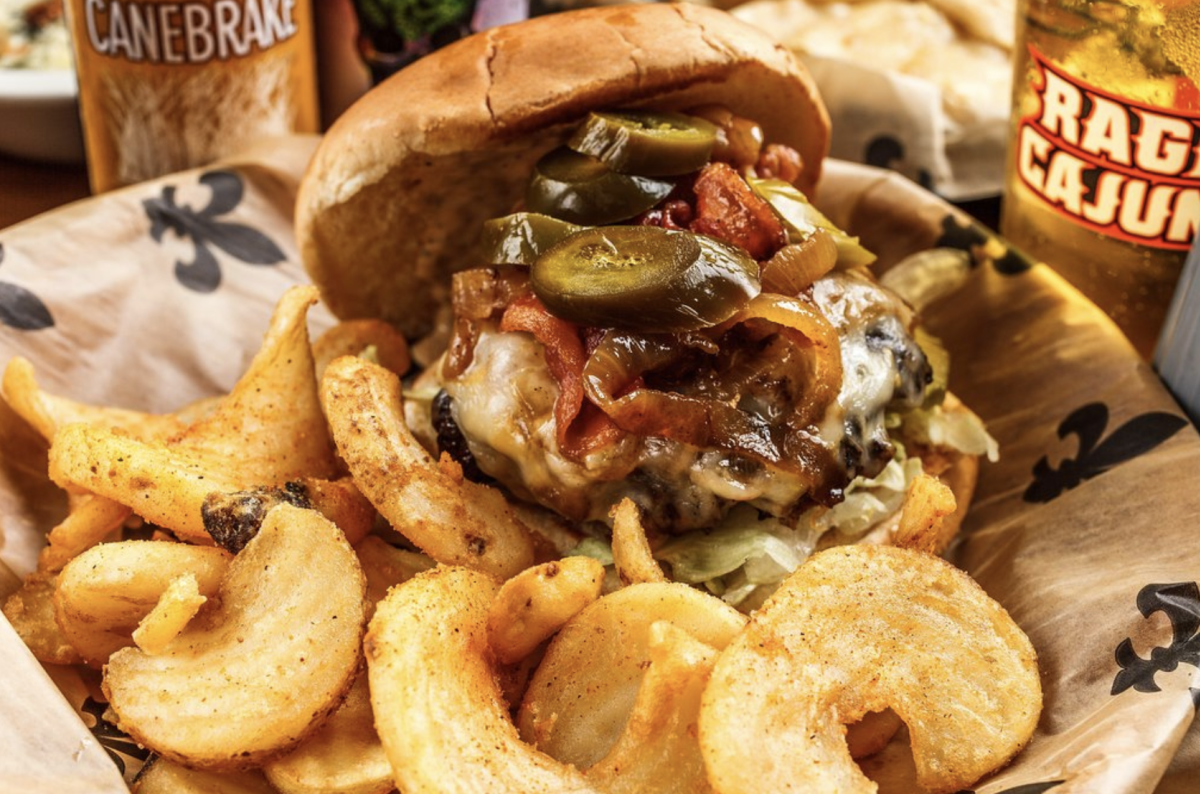 Daily specials and nightly live music keep things fresh at the Acadiana Bar. Pop in for dinner on a Friday night to take advantage of all-you-can-eat Fish Fridays - grilled, fried, or blackened fish with side options for the crew. Other weeknight specials include Wings Wednesday and, of course, Taco Tuesday. Choose from Thai shrimp, steak queso, or the catfish Atchafalaya taco: a fried catfish filet topped with crawfish etouffee nestled in a taco shell.
You can also catch live music on the weekends while sipping cold beer and cocktails.