Allison and Peter are accomplished artists each in their own right--as a musician, visual artist, designer, photographer, filmmaker--and they have achieved a work-life balance that nurtures their creativity and sustains them financially. If you're a local, you've definitely seen their work, from the "Les Vingt Quatre" documentary on the founders of the Lafayette Parish public library system and operators of the Alexandre Mouton House/Lafayette Museum, or perhaps you went out and listened to Kind Cousin or Carbon Poppies. Maybe you picked up a delightful wooden toy or two for a special baby. More than likely, you attended at least one event for which they designed promotional material. As makemade, they combine their talents with an organic workflow, tandem workstations, and lots of switching off and careful time-tracking metrics (hands down, the best use I've ever seen of a Google survey). Their collaboration is rooted in love and respect, and they've recently added a new source of inspiration, a daughter born this spring.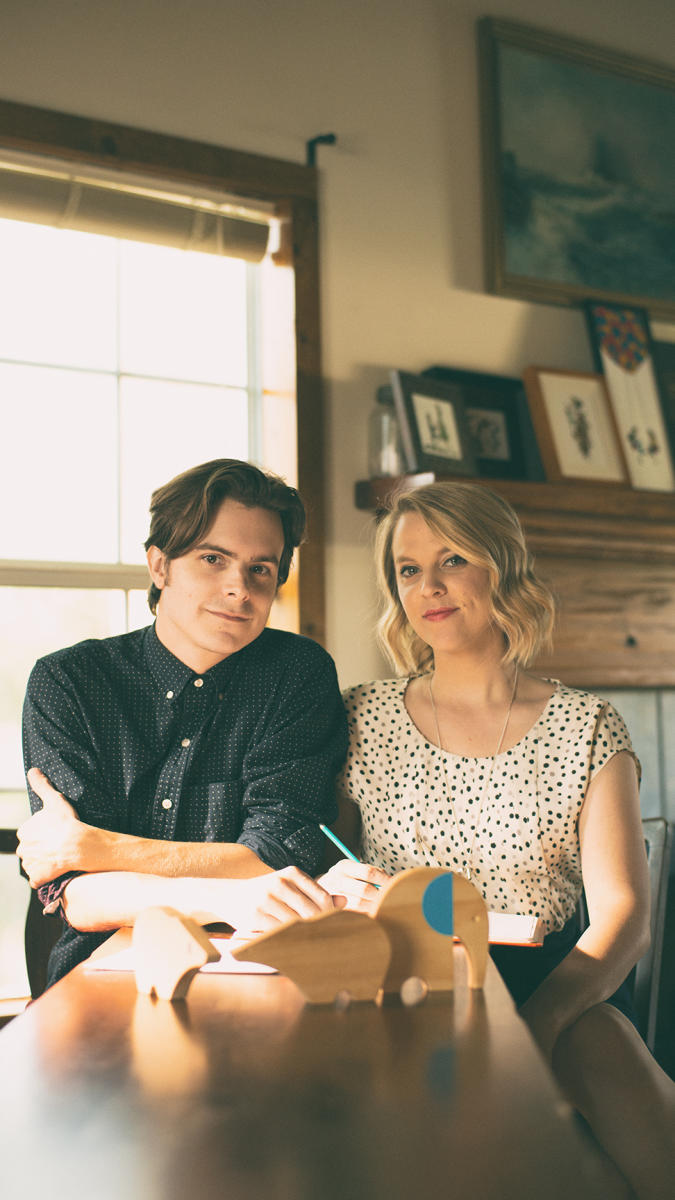 Image courtesy of makemade
How is Lafayette/Acadiana your home base?
Peter is from Lafayette. He moved away to go to SCAD for Industrial Design and then returned after college to play music with Brass Bed. Allison is from Bossier City and moved here to study Visual Art/Experimental Media at UL Lafayette. We met after college, and our first collaboration was for Peter's band's CD artwork.
We both have a deep connection to the people we know and love in Louisiana. Most of our family is here, and some of our closest friendships are here. Lafayette has always been so kind and welcoming to us as individuals, so it is a hard place to leave. We love to travel but always feel a need to return.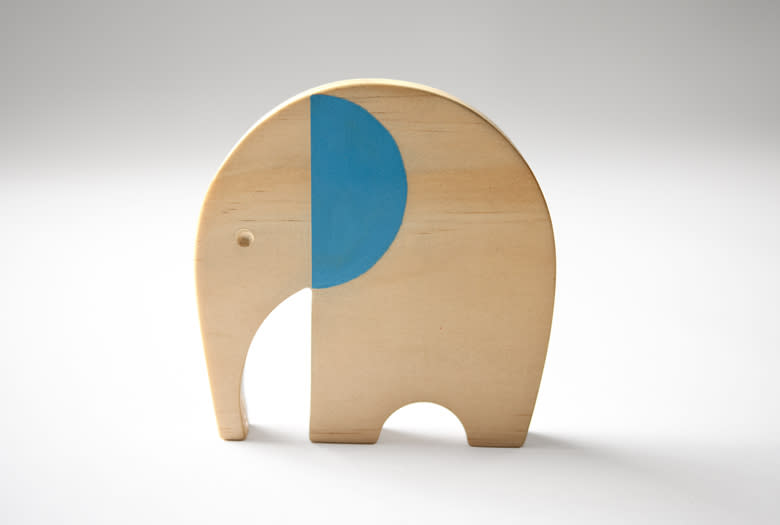 Image courtesy of makemade
What/who/where/why is your Acadiana muse?
We find Acadiana to be inspiring through the atypical. If you leave your home, you can usually find something or someone out there that is uniquely interesting and inspiring.
How do your cultural and physical environments influence your work?
Culturally, we both have mainly lived in Louisiana and are influenced by the people and places in our surroundings, but we also made a lot of discoveries of art and music through the internet. We feel fortunate to have had that tool to explore and discover outside of our region because it made us push further from just what was directly around us.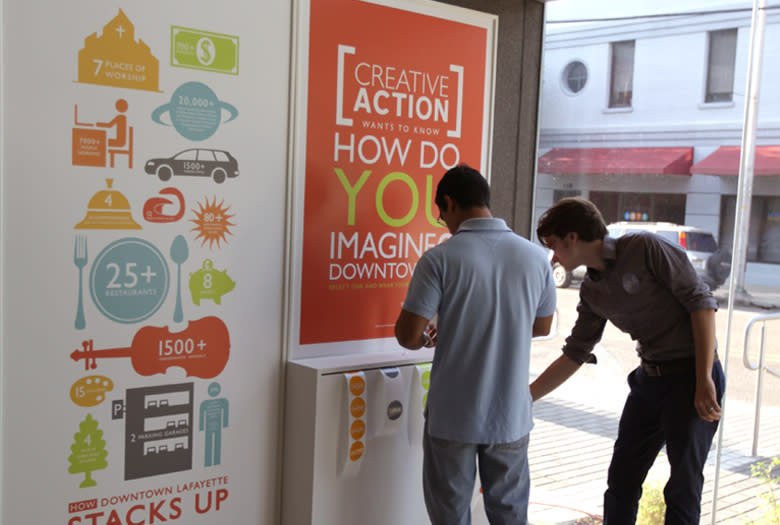 Image courtesy of makemade
Describe a perfect day in the neighborhood. What do you do, where do you go, who are you with, what are you eating/drinking?
Sadly, our neighborhood, like most of the neighborhoods in Lafayette, is not walkable, so to go anywhere we first have to get in the car. We live on the Southside, so for coffee and tea, we like Rêve Coffee Lab. We like to walk around Whole Foods to get free samples and groceries. We love Saigon Noodle and go there often if we are eating out. Some other restaurants we love are Saint Street Inn, Pamplona, and Pop's. For plate lunches, we love Creole Lunch House and Veronica's. We spend many hours at Home Depot and Lowe's figuring out projects in the aisles. Most hours are at home trying to move projects along, but when we do get out, we usually head toward the downtown area.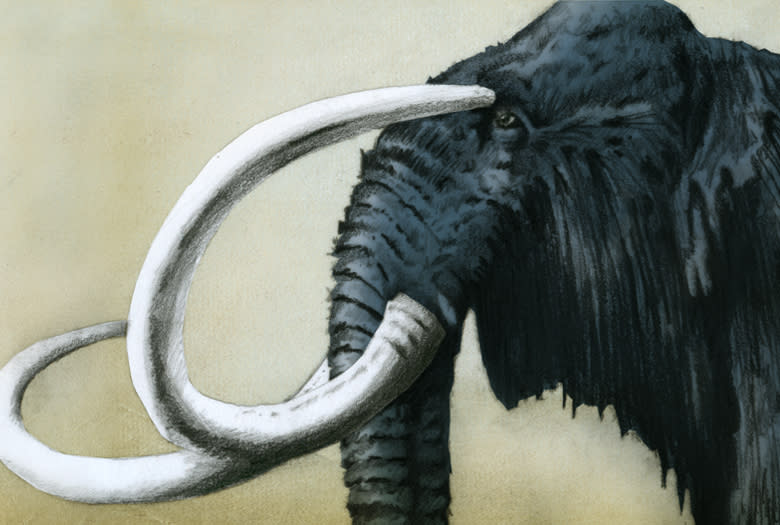 Image courtesy of makemade
How do you feel Lafayette supports its artistic community?
Many people in town nurture and encourage each other's ideas. We don't feel like it is a majorly competitive town which is also nice. Also, a good amount of people have good ideas and have the drive to find the money or time to bring the ideas to completion.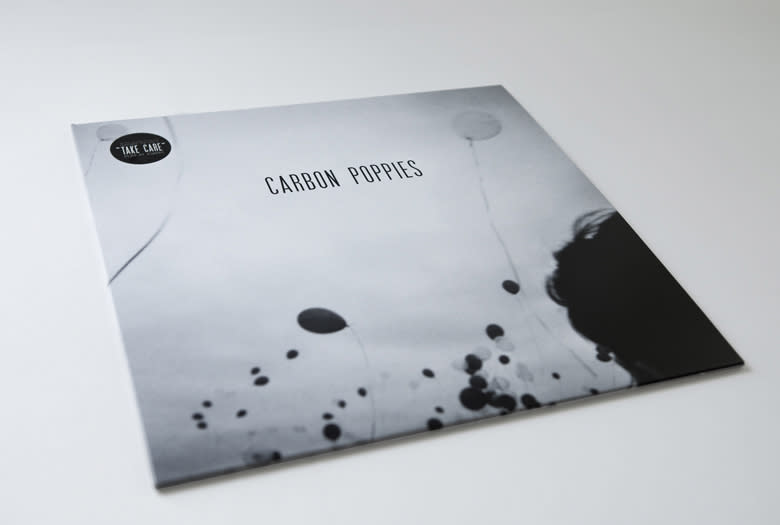 Image courtesy of makemade
Lafayette could be summed up in a handful of "alternative seasons." Rank these in order of preference from 1-5 (1 is tops): OR create your own!
1. Festival Season
2. Crawfish Season
3. Camping Season
4. Deep Summer Season/Sno-cone Season
5. Gumbo Season
Allison and Peter have a new documentary that you can find out more about at BendingLinesFilm.com. Their wooden toys are available at Makemade.com/Shop and while you're there, check out some of their client work. You can listen to their bands Brass Bed, Carbon Poppies and Kind Cousin on Spotify or Bandcamp.