I met Chris Pavlik at our July Designing Women of Acadiana meeting at The Hallway. Chris and studio neighbor Brett Chigoy created a much-needed venue in Lafayette: a space for artists, by artists. The Hallway is just that, a hallway gallery that hosts artwork curated by artists and fostering sales without charging commission. Chris is one of the newer tenants in the building, and the gallery is just the first of many new concepts on the horizon. Chris' paintings immediately struck me with their deep tones and controlled brush strokes. His use of white is especially nuanced. Chris spends his weekdays as the Facilities Manager & Preparator at the Paul & Lulu Hilliard Museum.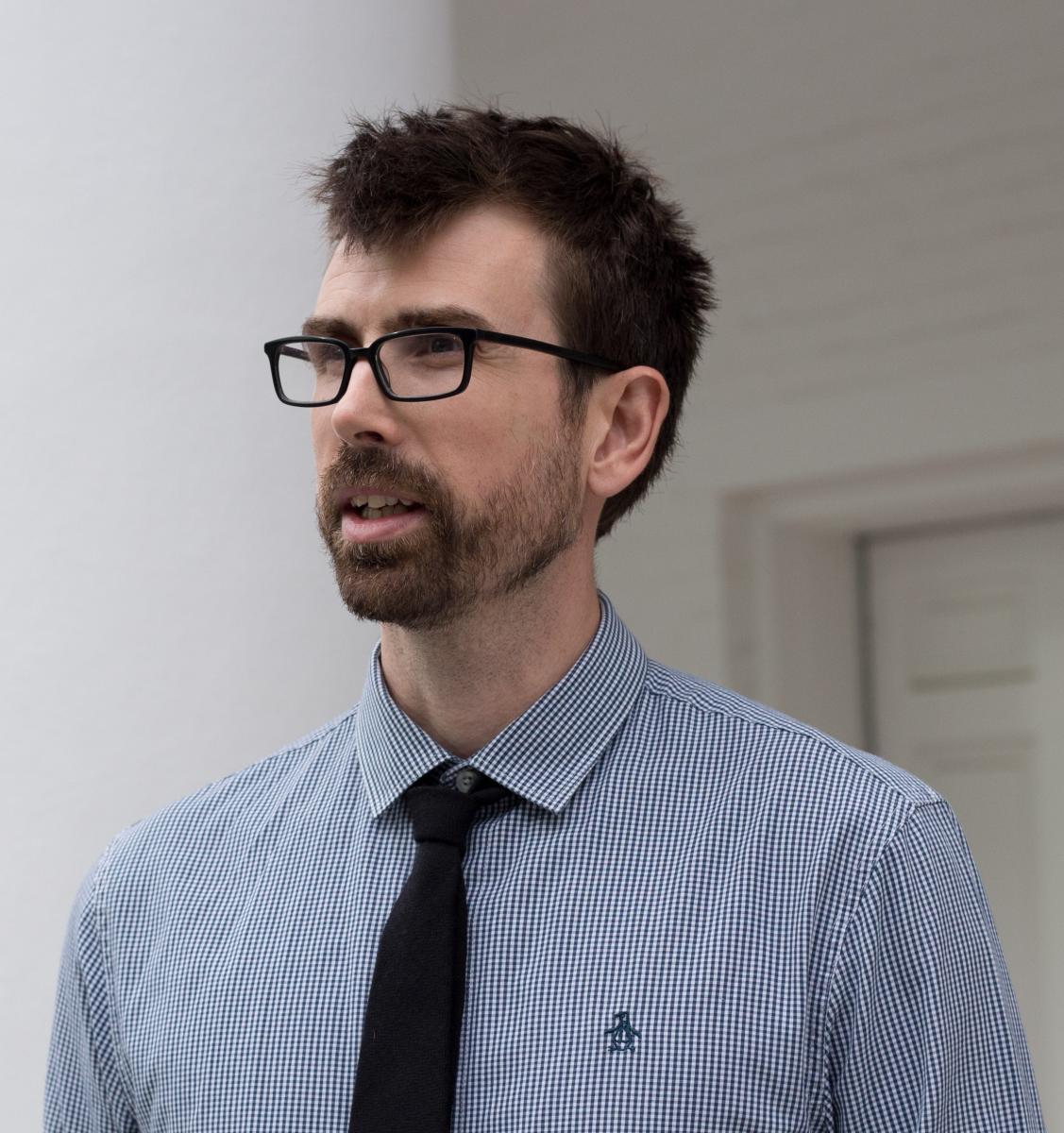 Image courtesy of Mary Rozas
How is Lafayette/Acadiana your home base?
My wife Paige and I moved to Lafayette about three years ago so she could pursue her Ph.D. in Wildlife Biology, and we've been in love with the city from the beginning. I grew up in an Army family, so I don't really have a specific place I call "home"; home for me is where my wife, cats, books, and studio are. And since they're currently in Lafayette, it's now home. Very happily so.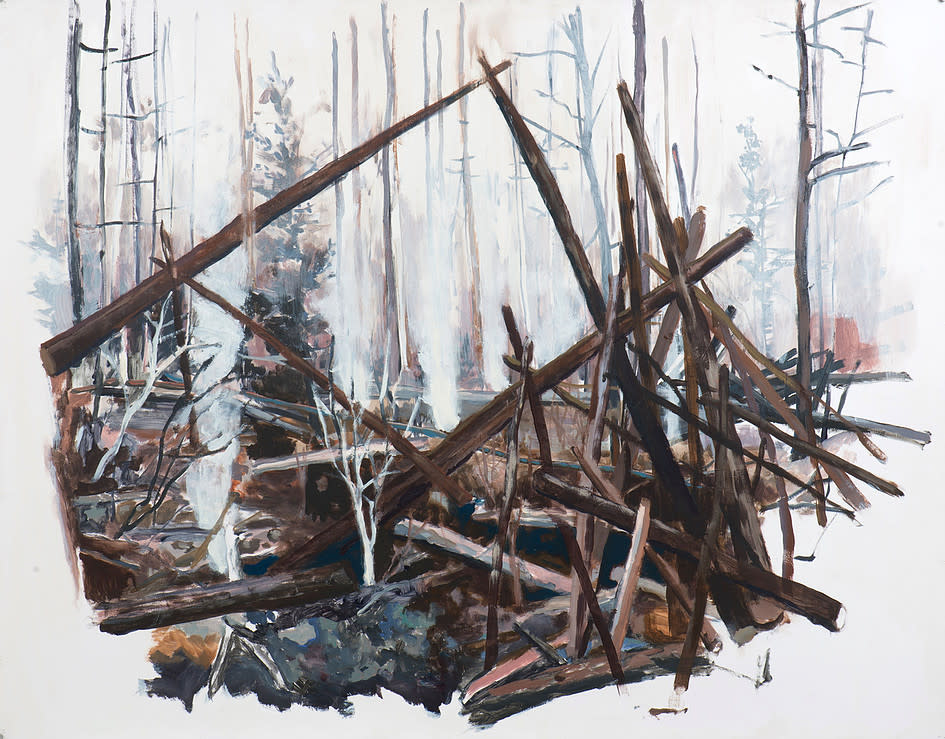 What/who/where/why is your Acadiana muse?
My Acadiana muse is the swamp. It's so visually rich and fascinating, I find myself continually coming back to it between working on other paintings. I could paint swamps all day.
How do your cultural and physical environments influence your work?
Although I am not from here I have noticed there is a general respect for the arts and artists among the broader population that I've found lacking in other places, which is both refreshing and stimulating.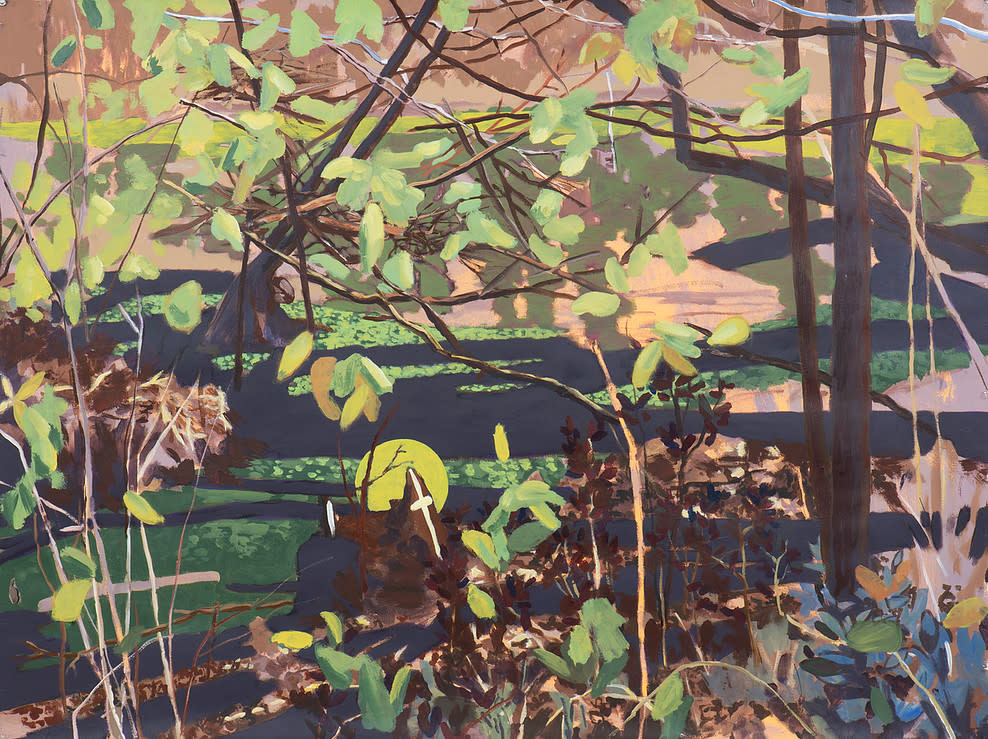 How do you feel Lafayette supports its artistic community?
Lafayette is a place that really wants to support its artists because of the aforementioned respect it has for them. Several places are working on refocusing the arts infrastructure, like the Omni Center and The Hallway (which I started with my friend and fellow artist Brett Chigoy). The Acadiana Center for the Arts also does a great job of showcasing local artists.
Lafayette could be summed up in a handful of "alternative seasons." Rank these in order of preference from 1-5 (1 is tops): OR create your own!
Festival Season, Crawfish Season, Gumbo Season, Camping Season, Deep Summer Season/Sno-cone Season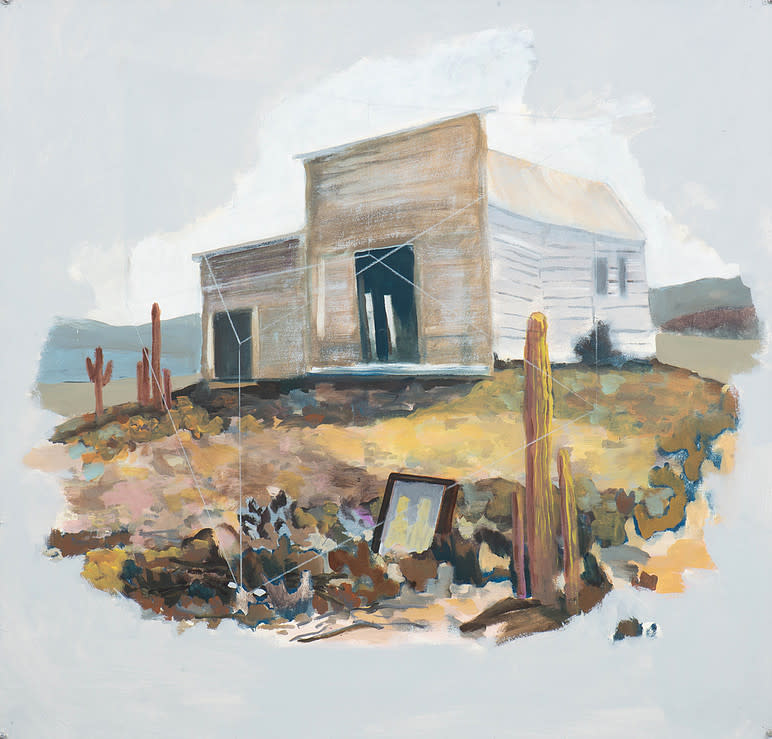 How did you become a professional artist/creative professional?
I decided to become an artist in kindergarten when I won a drawing contest at the library, and never even considered anything else. I went to art school in Kansas City but didn't really get much out of their approach to art, so I dropped out and just went about making art. I recently had a solo show at the Acadiana Center for the Arts, and I always have a piece up at The Hallway, 625 Garfield St (open every Second Saturday Artwalk from noon-seven).