Denny Culbert may not be a native, but he is a quintessential local. His photography career has given him entrée into all slices of Lafayette life, and in the process, he became an advocate for both the restaurant industry and non-profits through the Runaway Dish events organized by him and his wife. They're supporters of local festivals, both behind the camera (Denny had a multi-year stint as the official photographer of Festival International de Louisiane) and behind the scenes (Southern Screen Film Festival). Denny should also be credited with giving boudin the royal treatment (UL Press boudin book) in lovingly captured images. His curiosity is boundless, and his commitment to his art is enduring--he's been capturing the same osprey family in Lake Martin for over a year and told me he's still hoping for a "better" picture.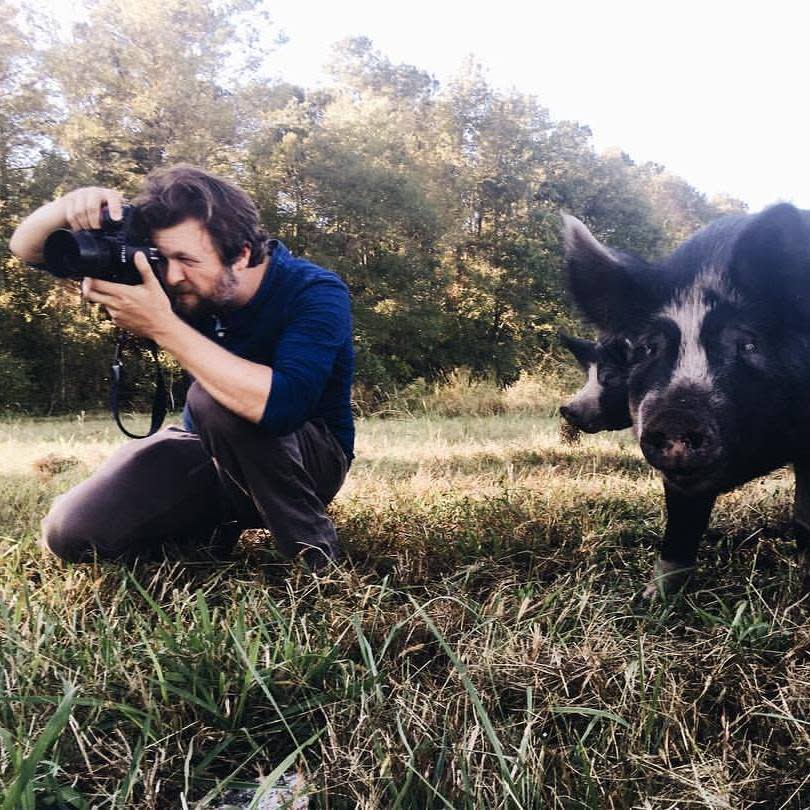 Image courtesy of Jo Vidrine
How is Lafayette/Acadiana your home base?
I grew up near Akron, Ohio and went to college for photojournalism at Ohio University in the southeastern part of the state in the foothills of the Appalachian mountains. After college, I lived in India for six months until I was out of money and my visa was about to expire. After India, I immediately took a position as a photography intern at The Advocate and moved to Baton Rouge. In 2009, I took a full-time position as a staff photographer at The Daily Advertiser and made my move to Lafayette.  I left the paper in 2011 to pursue a full-time freelance career focused on food photography based out of my studio in downtown Lafayette.
South Louisiana, in general, got into my blood quickly. I loved the sights, sounds, flavors, and attitude of this place. Work at the newspaper afforded me the opportunity to get to know the community quickly. My camera and I became regulars at high school football games, festivals, school board meetings, and everything in between as I learned to navigate the back roads of Acadiana.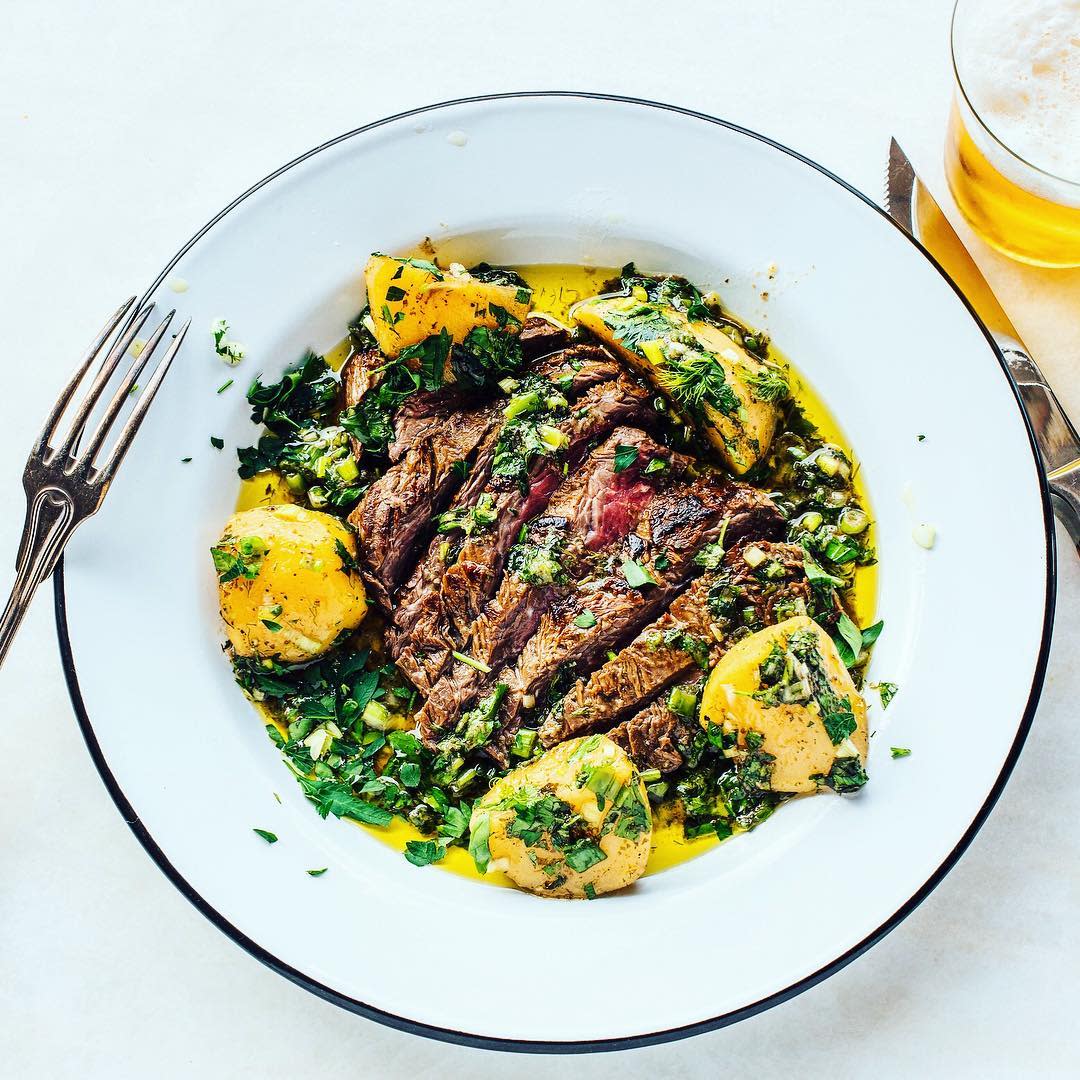 What/who/where/why is your Acadiana muse?
My muse is my wife, Katie. She has supported and influenced my work more than any other person, place, or idea. We're expecting our first child in October, so family has become more important than ever, and my work is reflecting that.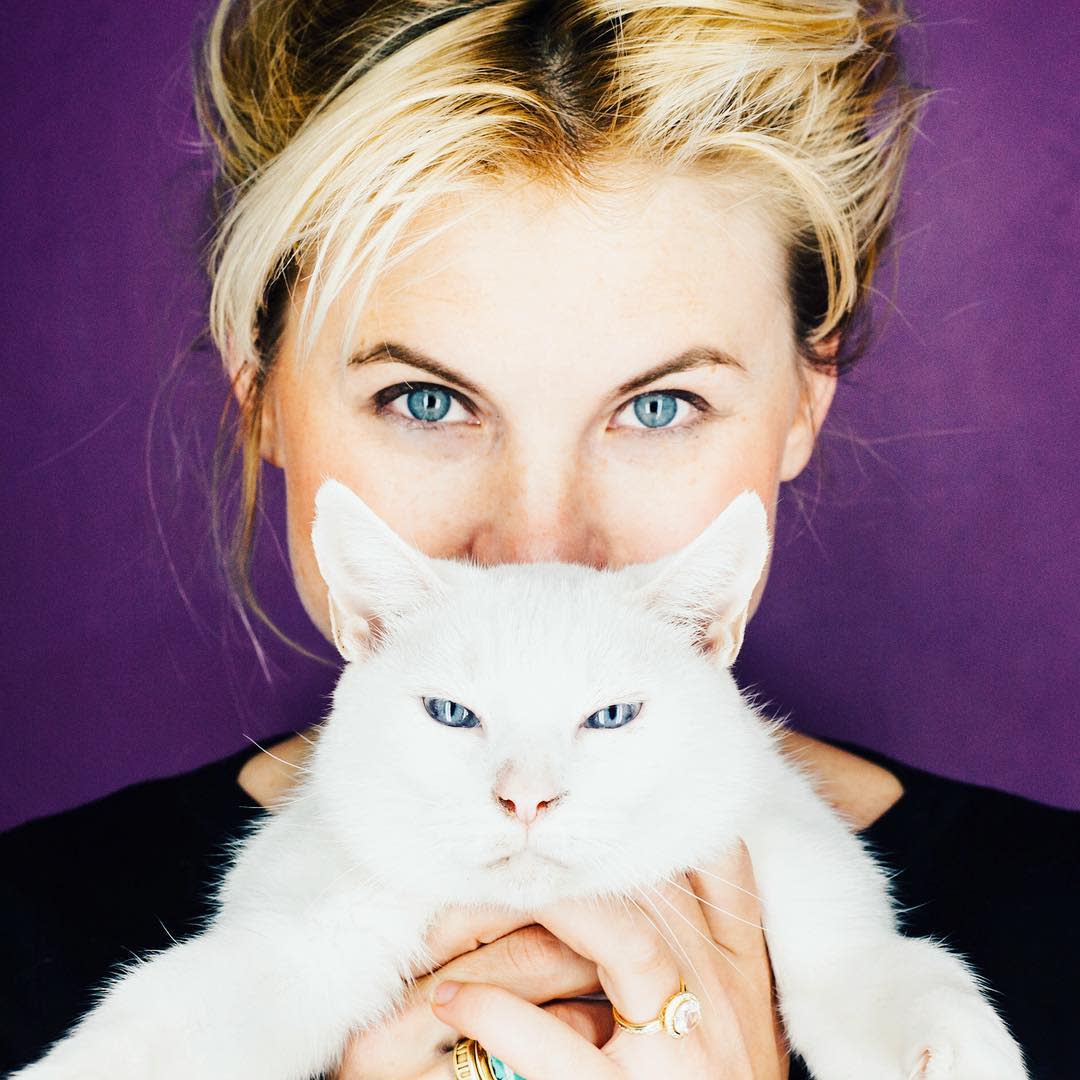 How do your cultural and physical environments influence your work?
Most of my work is food related, so the seasons and culinary culture of the area affect my work quite a bit. I think a lot about the "seasons" of Lafayette: gumbo, crawfish, sugarcane, citrus, fig, duck, okra, and every other. I have been dabbling in environmental fine art photography so the landscape, especially Lake Martin, has been inspiring and showing up in my recent work too.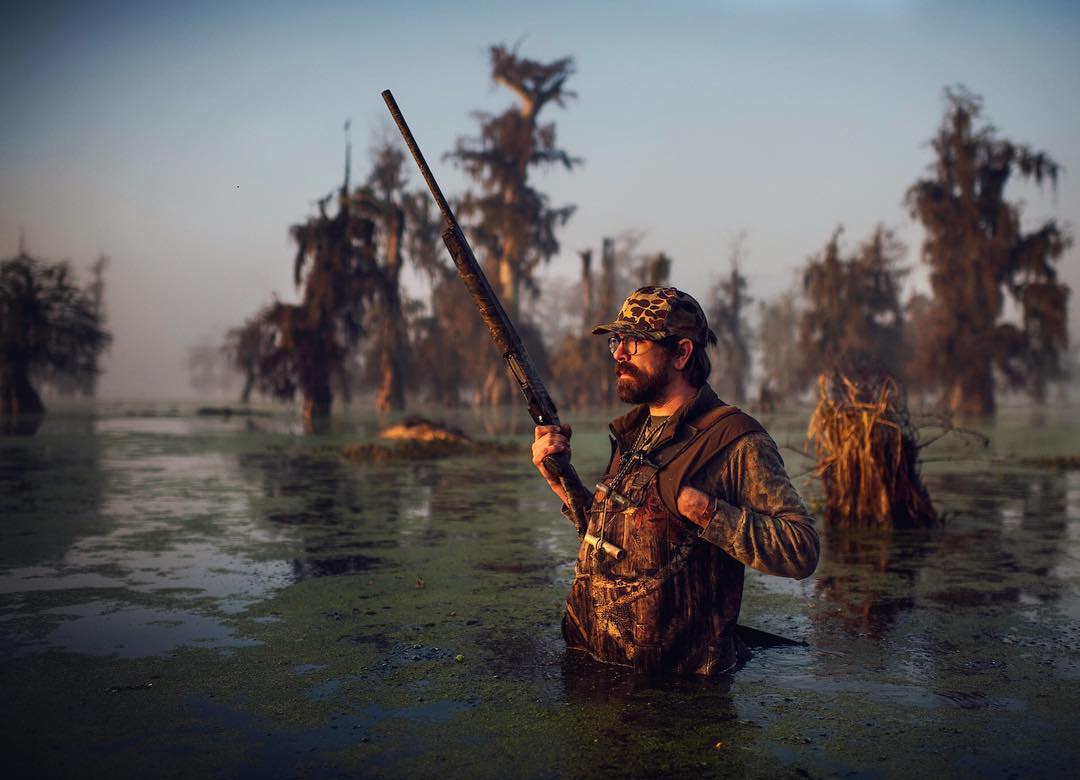 Five words (more or less) to describe Lafayette in relation to your work.
South Louisiana light inspires my photography.
Describe a perfect day in the neighborhood. What do you do, where do you go, who are you with, what are you eating/drinking?
It starts with a walk with my wife Katie and our dog Ginger to Rêve on Jefferson Street for a coffee. Then a few hours of work at my studio in downtown either shooting or editing. I'd eat half a Hot Hot poboy with extra pickles from Pop's for lunch. A sunset paddle on Lake Martin to look for birds. Then back to Downtown Lafayette to meet up with friends for a cocktail at Pamplona, Central Pizza, or the Wurst, and then back home to cook dinner.
How do you feel Lafayette supports its artistic community?
I feel like the community, in general, is in tune with and supports the artists who have made their living here for decades and has a great curiosity and love for the up and coming class of artists. I think especially in the photo community right now it's a great time to be in Lafayette. There's a wide range of photographers from different disciplines here who are willing to support each other through advice, encouragement, and collaboration. I recently collaborated with artist Mallory Page, who is painter originally from here, on a project where she painted a massive canvas backdrop inspired by colors in my photography of downtown Lafayette. I then shot portraits on the backdrop in my studio.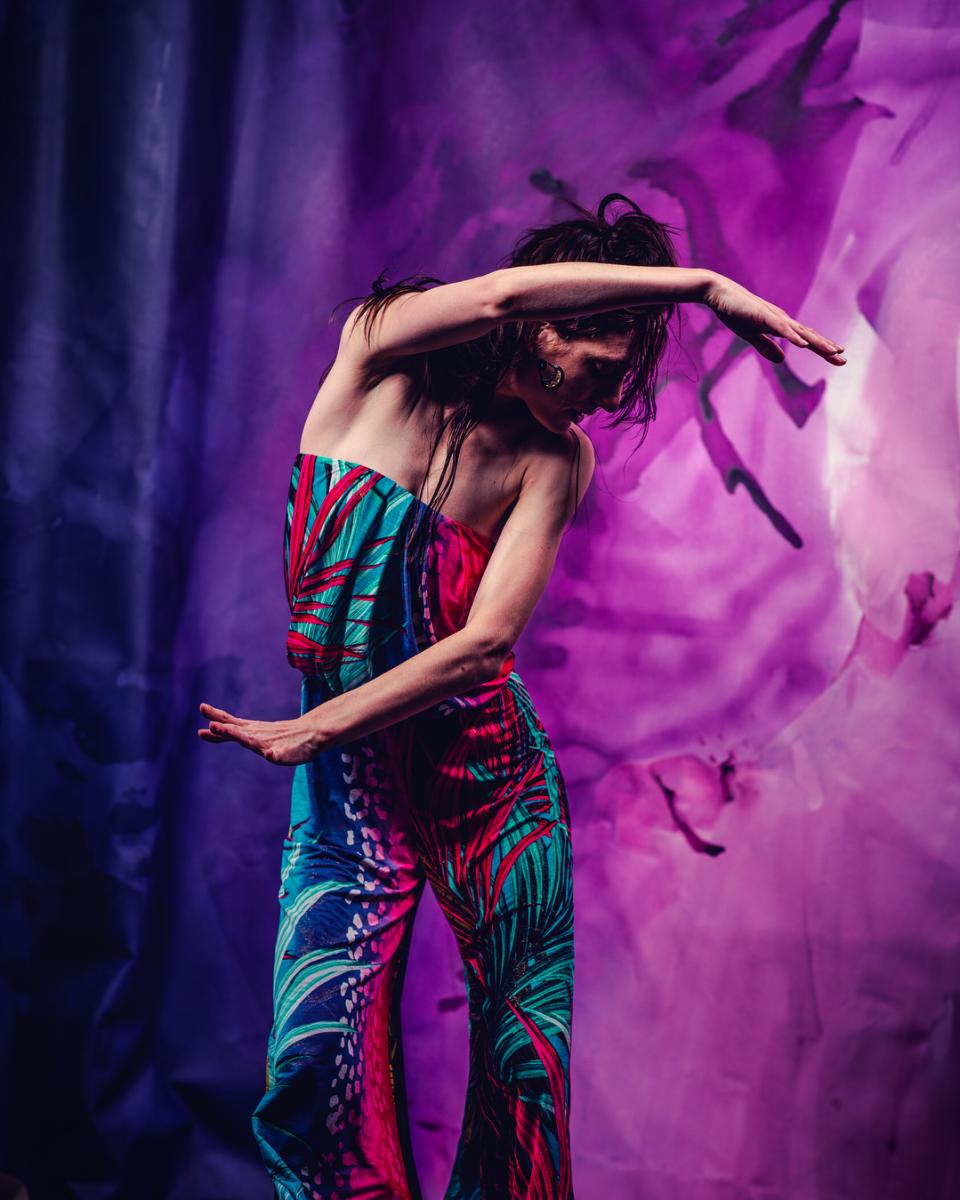 Lafayette could be summed up in a handful of "alternative seasons." Rank these in order of preference from 1-5 (1 is tops): OR create your own!
1. Spring (When the neighborhoods and swamps are green, and flowers are popping.)
2. Duck Season (I don't hunt, but I love this time of year, and I'm currently working on a photo project on duck hunting.)
3. Gumbo Season
4. Crawfish Season
5. Okra Season (I love the summer but being from the north - I still haven't gotten used to the heat, though I'm trying.)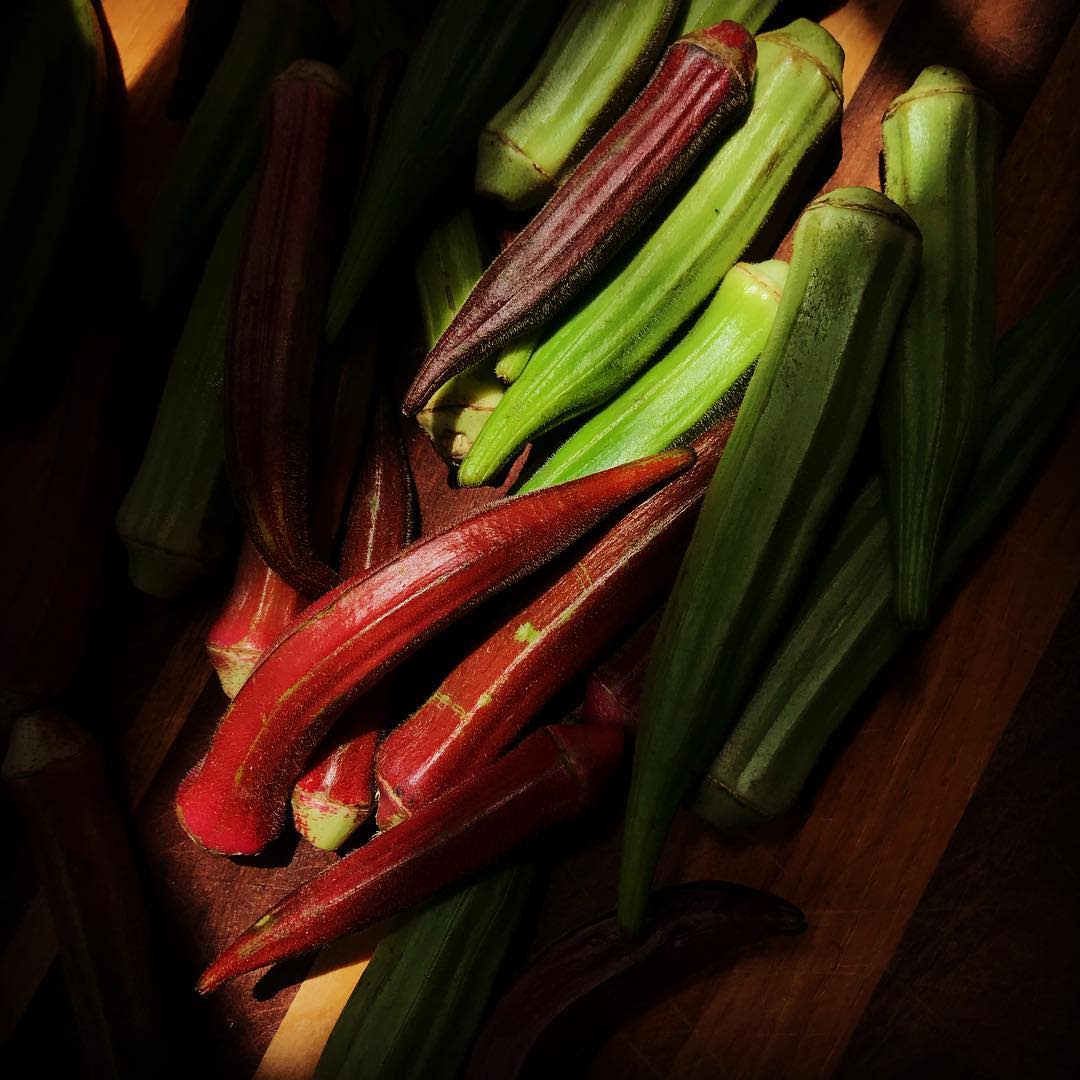 How did you become a professional artist/creative professional?
I knew I was going to be a photographer from a very young age. I always thought I was on track to be a photojournalist, but the shift to commercial and editorial food photography came as a bit of a surprise after leaving the newspaper for a full-time freelance career. Now I wouldn't have it any other way. I love being able to interact with chefs, farmers, fishermen, and others in the food world. I'm still a photojournalist and get a great constant education on the road, but it's balanced by still life work in my studio.
Where can we find your work?
I will have three pieces in the food photography exhibit "Food, Glorious Food" at the Louisiana Arts & Science Museum in Baton Rouge. It will be open June 13 through Sept 30th. My work frequently appears in publications nationwide like Garden and Gun, Imbibe, and The Local Palate or locally in Acadiana Profile Magazine.
I'm very fortunate that I landed in Lafayette and honestly can't imagine living anywhere else. The support this town and my family has given me to build my career has been amazing.